There's no escaping the fact that 2022 was challenging for some mobile game studios. After a decade of phenomenal growth, factors including a global recession, post-pandemic changes to consumer behavior and spending, rising advertising costs, and user acquisition challenges in the aftermath of Apple's Tracking Transparency (ATT) policies caused the mobile games market to decline for the very first time.
As a result, we saw plenty of interesting trends emerge, many of which are set to continue through 2023. These include some of the mobile game trends and predictions that we made for 2022, such as AAA and midcore games starting to take the place of casual games in the top-grossing charts and the hybridization of mobile game genres through the addition of minigames (we never thought we'd see a TCG game inside of Genshin Impact but here we are!). 
Some trends didn't stay around for long, though. The value of cryptocurrencies has plummeted massively, meaning blockchain mobile games haven't experienced the level of growth they were expected to. And while 2022 seemed to be the year of experimental gacha growth in mobile games, looming legislation on gachas and loot boxes means some mobile games are ditching gachas entirely in favor of more transparent monetization methods such as battle passes – Mario Kart Tour and Brawl Stars are two of the latest examples. 
So, what's in store for the mobile market this year? Despite the growing popularity of Midcore and AAA shooters, there's still plenty of room for diversification in the mobile shooter market. You can expect to see more publishers collaborating with well-known IPs as part of their LiveOps strategies and plenty of new mobile games based on IPs.
Could Blockchain mobile games make a comeback? We'll have to wait and see, but we've got a good idea of how blockchain technology will be implemented across mobile games in 2023. Below, you can find out how and our predictions for the most exciting mobile game trends heading your way in 2023.
Midcore and AAA games show no signs of slowing down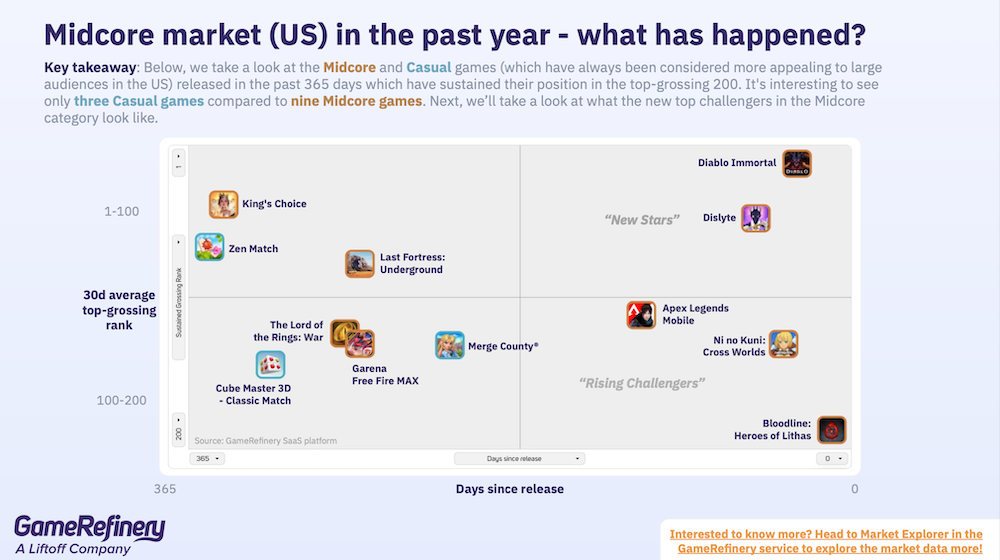 The mobile game market may have declined slightly in 2022, but that didn't slow down the efforts of major publishers moving IPs that you'd usually only see in console and PC into the mobile market.
Some of 2022's biggest midcore releases included Diablo Immortal, Apex Legends Mobile (which was recently announced to be shutting down after less than year its release), Ni No Kuni: Cross Worlds and Marvel Snap. Overall, the growing number of midcore titles moving into top-grossing positions last year proved that major publishers are starting to take mobile games more seriously – something we highlighted in our July 2022 Rise of Midcore Snapshot Report. 
2023 is promising to be an even bigger year for Midcore games. Final Fantasy VII Ever Crisis, The Division, Call of Duty: Warzone, Assassin's Creed, Warcraft: Arclight Rumble, Valorant, and Monster Hunter Mobile are just a few of the major titles expected to land on mobile this year, some of which support crossplay with PC and console.
What's interesting about many of these titles is that, in most cases, they're brand-new titles rather than ports of existing games. As an example, Final Fantasy VII Ever Crisis is a retelling of various events from the Final Fantasy VII timeline, making a great companion title for the millions of people planning to pick up Final Fantasy VII: Rebirth on console this year. Similarly, Warcraft: Arclight Rumble mixes clash royale mechanics with PvE and RPG elements, making it an appealing title for Warcraft fans who fancy experiencing the IP they love and know with different game mechanics.
Mobile game genres will find success with core gameplay innovation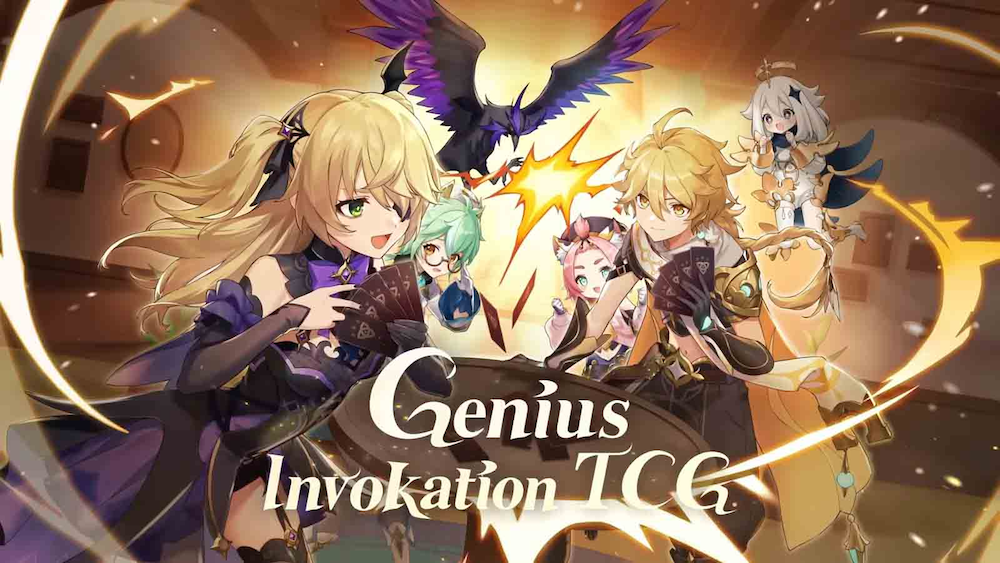 One of the biggest mobile game development trends in 2022 was the rise of renovation and construction meta elements, usually in casual games such as Match 3 puzzlers. In the case of casual games such as Phase 10 and Solitaire Grand Harvest, these meta elements appear in events, with the renovation and construction elements of the event providing puzzle players with a refreshing gameplay experience. 
All of that said, the construction and renovation element trend is starting to become saturated in casual games. Close to half of the top 200 casual games feature construction/renovation elements, meaning it's harder to differentiate from the competition with a renovation-focused game. Looking at the most successful newly released casual games, the highly successful Triple Match 3D is a great example of a game that does not use renovation elements but focuses on core gameplay innovation.
We are now starting to see more studios embracing other mechanics such as minigames that introduce alternative core gameplay elements. This allows mobile games to diversify and experiment with new gameplay genres, with the added bonus of being able to reach more people through ad campaigns thanks to the additional gameplay layers that minigames provide. 
Some of these events are influenced by wider development trends that have been successful on social media platforms, and can be quickly integrated into a game through a LiveOps update. Recent examples include:
Idle RPG, X-Hero, capitalizing on the hype around the Save The Doge hypercasual game and TikTok trend by introducing a similar minigame called SaveDog
Genshin Impact adding a permanent TCG minigame, Genius Invokation, not long after the release of the highly successful TCG game, Marvel Snap
AFK Arena's Shadow Invasion mode, a top-down shoot 'em up minigame that followed the hype around Vampire Survivors and Survivor.io 
Minigames based around other popular core gameplay elements have been a huge success in the casual market, so it's no surprise to see this trend making its way into the wider mobile market. With challenges around ad targeting showing no signs of slowing down, you can expect to see many more of your favorite mobile games experiment with new game genres through minigames in 2023.
Goodbye gachas? Mobile game developers will use more transparent monetization policies (but not all of them)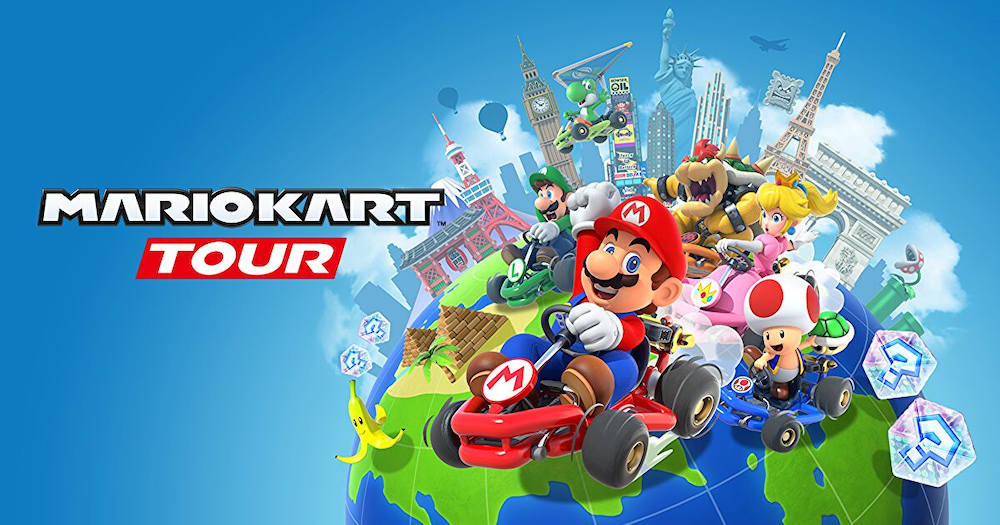 You'd be forgiven for losing count of the number of gacha variations in mobile games (if you're struggling, you might want to check out our complete guide to gachas). While gachas got off to a strong start at the beginning of 2022, a rallying call of 18 countries calling for better regulation of loot boxes (including gachas) has slowed things down somewhat. 
At the beginning of June, the Norwegian Consumer Council published a new report supported by consumer protection agencies in 18 countries which cites games such as FIFA 22 and Raid: Shadow Legends as encouraging players to spend money to receive random virtual items. The European Parliament voted to take action on loot boxes and other monetization methods on January 18, and issued recommendations relating to monetization.
While these suggestions would result in rules that would only apply to the EU, it's worth noting that Australia recently proposed legislation that would require games with loot boxes to be rated 18+. It's currently in its second reading, waiting to be debated by MPs. Gachas and loot boxes will likely be debated again by the UK at some point in the near future. 
Some mobile game studios are now starting to ditch loot boxes, although publishers haven't cited legislation as being the main reason. Mario Kart Tour and Brawl Stars are two of the biggest mobile games to abandon gachas, although it's worth noting that they're big enough not to rely on gachas for their primary source of revenue. 
While some games are moving away from gachas, it's worth noting that not all games are following the same direction. Playrix's games have kept incorporating more gacha monetization and we're still seeing new types of gachas emerge in the market. One example is engagement gachas, which incorporate gameplay elements to the gacha reward flow such as winning matches or completing a dungeon, and are used by games such as Hearthstone, Pokémon Unite and Diablo Immortal. 
Different iterations of battle passes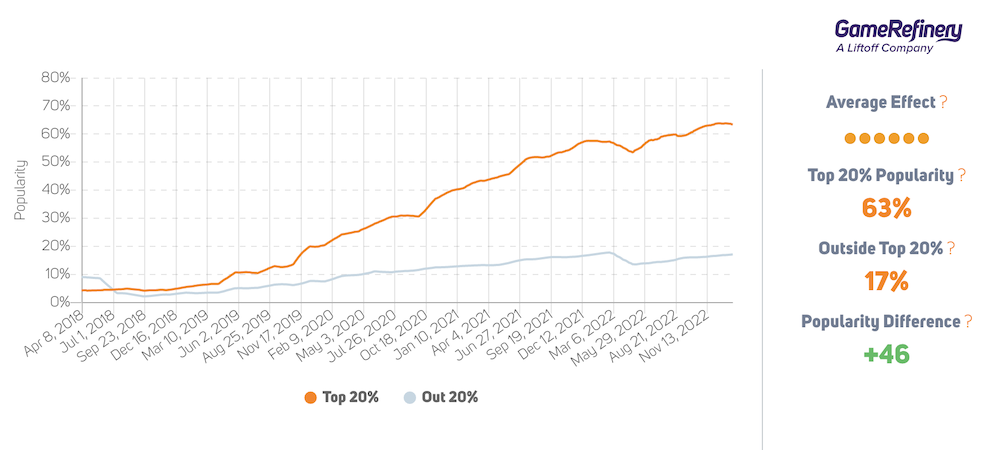 Battle passes are one of the most effective monetization strategies for mobile game developers and have plenty of benefits. They lead to higher conversion rates for lower-spending players, increased retention rates as a result of players working their way through the battle pass(es), and they're easily adaptable to various game genres. What started as a monetization trend in shooters can now be seen in puzzlers, RPGs, MOBAs and many more.
As for what's changing, we're starting to see mobile games implementing multiple battle passes across tiered subscription plans, as well as battle passes that are tied to limited-time events, and in some cases, specific unlock requirements. As an example, the Match3 game Lily's Garden has a mechanic in its battle pass that requires players to reach the next reward within a specific time to unlock or increase the reward. 
Another new feature we're starting to see across battle passes is the ability to unlock expired battle passes as a purchase option, such as Call of Duty Mobile's battle pass vault. This is great for players who are jumping into a live service game after a couple of seasons and may have missed the cosmetic items that were exclusively available earlier on. 
Other interesting examples of battle pass innovation include Hearthstone's autochess BattleGrounds mode battle pass in addition to its normal battle pass, and Merge Mansion's event battle pass, where the reward layer of the event is monetized through the battle pass. 
Mobile Legends: Bang Bang recently introduced a special event battle pass as well, the M4 Pass, on top of its two regular battle passes. The pass is tied to the MLBB World Championship (known as M4), with players needing to complete event-specific tasks, challenges and other activities to progress through the event and earn rewards from the track consisting of free and premium rewards. Given MLBB is a big name in the esports scene, this is an interesting example of battle passes being used to raise awareness of the game's biggest esports event and on event monetization.
As battle pass plans are used by more than 60% of the 20% top-grossing games (US), it's likely we'll see more innovative battle pass uses emerge in 2023 as studios aim to create more diverse monetization channels.
Cosmetic monetization will become more popular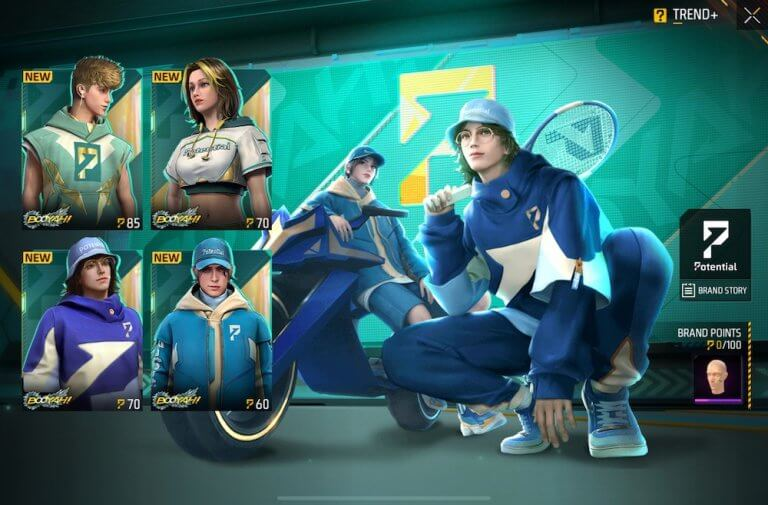 As the growing popularity of in-game cosmetic items in video games and the metaverse has proven, digital fashion is here to stay. Of course, cosmetic customization is already incredibly popular in RPGs and shooters and now there's a growing list of game genres in the casual market, such as puzzlers embracing cosmetic items such as character or furniture skins.
As a Match3 puzzler, Lily's Garden isn't the sort of game you'd typically associate with cosmetic character customization, but the game has started to monetize through cosmetic character skins that can be purchased directly or unlocked through its battle pass plan.
One of the most interesting examples of innovation with cosmetic items has to be Garena Free Fire's (now called Free Fire) Trend+ feature, which was introduced to the game last year. Free Fire already had a huge focus on player customization before this update, but Trend+ takes it to the next level by adding an in-game collectibles album that essentially turns some of the more rare cosmetic items into in-game fashion brands.
Players are rewarded with 'brand points' for collecting branded clothing items that act as coupons and can be redeemed for exclusive items. Collecting full branded sets unlocks a bonus reward. Players can also view the stories behind each brand and vote on which sets they want to see in the game in the future.
One of the reasons we expect cosmetic monetization in mobile games to grow in 2023 is that many games are doubling down on social features, which means players are becoming more invested in their avatars and ensuring they're an accurate representation of how they want to express themselves.
A great example of this is Eggy Party, a party royale game we recently analyzed in our Fall Guys, Eggy Party, and Stumble Guys deconstruction. Eggy Party shares a lot of similarities with Fall Guys and Stumble Guys – not least its heavy focus on cosmetic monetization – but its biggest point of difference is a massive social hub where players can interact with each other, which also means there's another area of the game where players can express themselves and show off their cosmetics.
Free Fire's trial weapon skin lifetime progression system adds permanent progression to cosmetic items (such as being able to trial the weapon skin for three days but can unlock it permanently when you reach 100 points), providing free and low spending player the chance to progress on unlocking weapon skins they're exposed to. This encourages them to even make trial item purchases to unlock the skin faster, thus converting them to paying players.
As the gap between real-world fashion and digital fashion continues to narrow, whether it's Balenciaga and Ralph Loren partnering with Fortnite or Louis Vuitton pushing its brand through Final Fantasy and League of Legends, you can expect to see more mobile games implementing monetized cosmetics in 2023.
Publishers will continue finding ways to bypass Apple and Google's IAP fees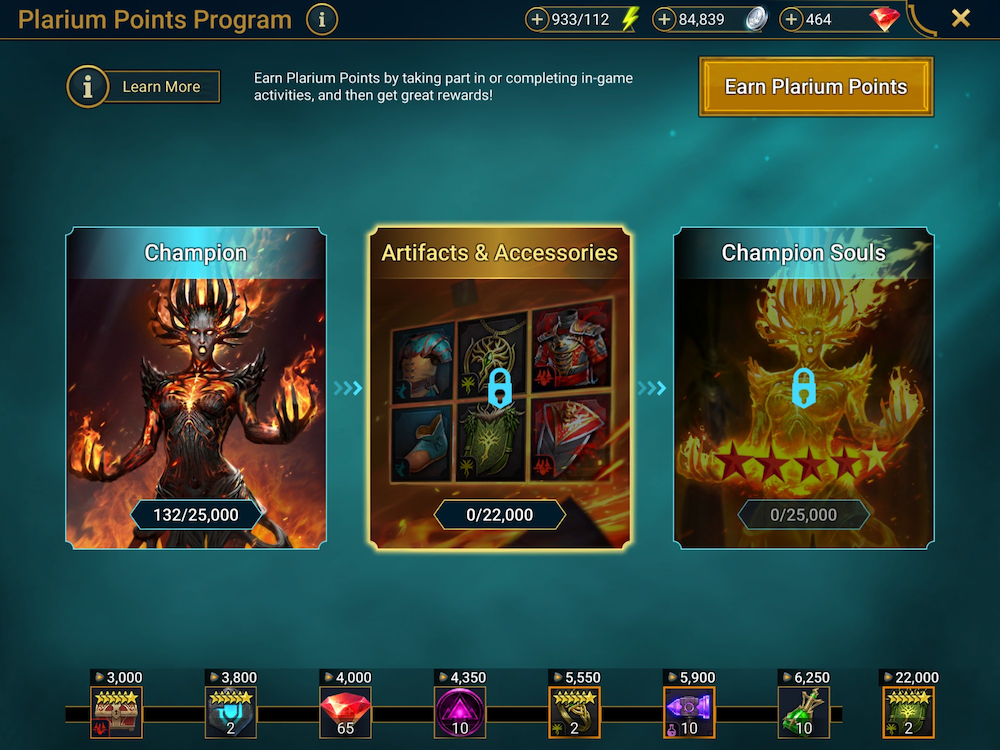 In June last year, we reported that some mobile game publishers were launching their own external web stores for IAPs to avoid the 30% cut that Apple takes from purchases made directly through mobile games. Examples include Game of Thrones: Conquest, Clash of Clans, Marvel Strike Force, and Star Trek Fleet Command.
In most cases, these stores sell premium currency which is offered at a discounted price to what's available in the game to incentivize players to make purchases through the web store, rather than the game. Some web stores, such as State of Survival's, allow players to purchase larger quantities of premium currency than in-game. 
Expect to see more web stores popping up in 2023. The biggest challenge for mobile game studios will be building awareness of the fact that purchases can be made through external platforms, although some publishers are already making great progress with this.
Scopely's YAHTZEE with Buddies awards players with a free gift for logging into the web store. They can earn loyalty points from the purchases they make on the store – a great way of incentivizing purchases and ensuring word spreads amongst the player community.
Similarly, Raid: Shadow Legends recently introduced a new loyalty point system called Plarium Points, which hands out rewards for reaching specific milestones. Plarium Points can be earned in-game in very small quantities by completing tasks or purchased, but only through a specific IAP offer bundle. However, the most interesting twist is that players playing RAID through Plarium's own PC/Mac client get Plarium Points for all purchases and the earnable daily amount is doubled compared to the mobile version. The system encourages more Raid players to move to the PC or Mac version (or at least to make purchases through the PC/Mac client), while Plarium avoids app store fees for better margins.
The success of blockchain mobile games will be driven by gameplay first, blockchain technology second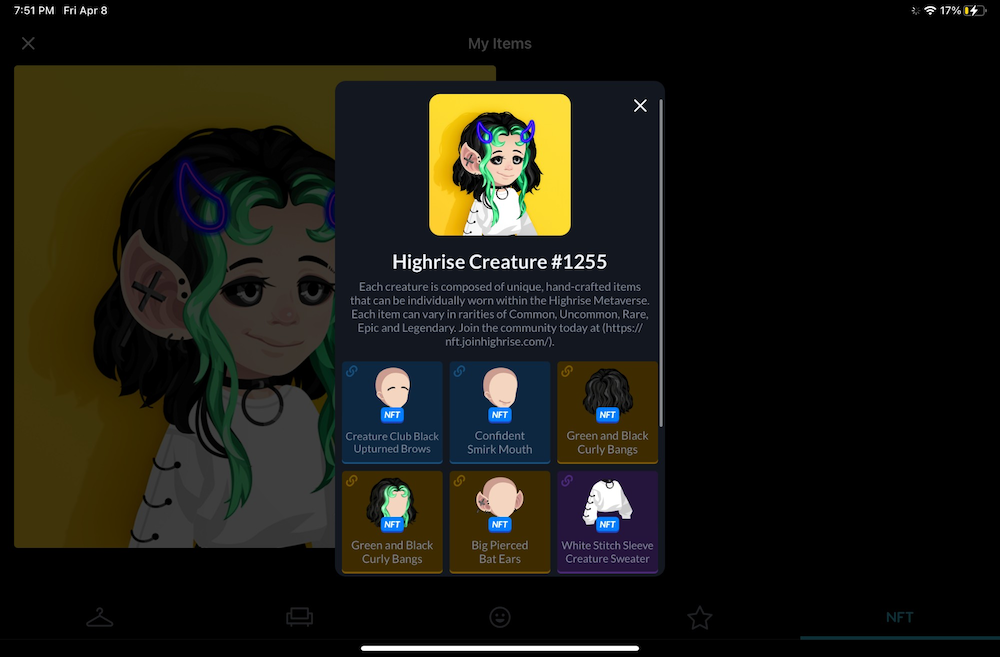 Blockchain games were one of the hottest development trends in 2021, but the gradual decline in the value of cryptocurrency coupled with major market crashes such as the FTX fiasco and the general disdain toward blockchain games from gamers and the press (as seen by the media response to the launch of Ni No Kuni: Cross Worlds), means developers and investors are being a lot more cautious.
Does that mean the era of blockchain games in the mobile market is officially over? Absolutely not. There are still plenty of developers working on mobile games that implement blockchain technology behind the scenes, and similar to Ni No Kuni: Cross Worlds, we could see more big names launching blockchain mobile games this year if the market recovers.
That said, the success of blockchain mobile games will be driven by experiences prioritizing gameplay first and foremost rather than the play-to-earn elements of blockchain games.
The top 200 grossing title, Highrise, is an excellent example of this. It's a mobile metaverse game centered around socializing and expression through cosmetic items, but it also supports NFTs. Rather than being at the center of the core gameplay experience, these are an additional element to the game, so can be completely avoided if players don't want to engage with NFTs. 
IP integration with mobile games is only going to get bigger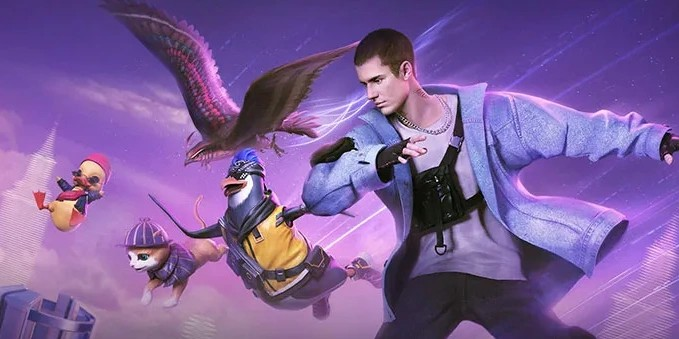 Whether it's PUBG: Mobile's collaborations with Dragon Ball, Evangelion and Lionel Messi or IP-based mobile games such as The Office and Trailer Park Boys, mobile games have been leading the way on the licensing front for years.
The publication of Newzoo's report on IP-based mobile games last year proved just how popular licensed IP is in the mobile space. Only one of the top nine most downloaded mobile games in 2021 wasn't based on existing IP, and eight of the top-grossing 20 games in Japan for 2021 were based on IP. 
The report highlights IP-based mobile games attract bigger spenders and says leveraging well-known IP such as entertainment franchises is a great way of boosting organic downloads and lifetime revenue in the wake of ATT.
With video games now worth more than film and TV combined, we're starting to see IP being used in ways that wouldn't have seemed possible several years ago. We never thought we'd see professional footballers such as Paul Pogba and Neymar being introduced as characters in Call of Duty: Mobile, Mobile Legends: Bang Bang or Mech Arena  nor did we imagine a timeline where Justin Bieber would be an unlockable character in Free Fire. 
Licensed collaborations are mutually beneficial for rights holders and mobile game studios. Mobile games get the marketing and install benefit of being able to promote big names while established IP can reach potentially millions of new fans organically.
We can't wait to see what's in store for 2023.
Don't forget to check out our 2022 mobile game market review!