The Epic v Apple court case may be over, but we don't expect the debate around store fees to end anytime soon. 
If you're unfamiliar with the above case, we recommend reading The Verge story linked above for the full run-down. But in short, this was a court case over arguments relating to Fortnite's iOS app, with Epic claiming that Apple has an unlawful monopoly on digital app transactions.
Apple takes a 30% cut of all transactions made in Fortnite through the iOS store, and Epic breached its developer agreement by offering cheaper in-app purchases of Vbucks, an in-game currency if the transaction was made via a direct payment to Epic, rather than through the iOS store.
This is essentially how the whole argument started. Apple removed Fortnite from the iOS store, Epic sued, and both sides lost billions. However, there have been several changes to store fees since this court case. Notably, Apple and Google have reduced their app fees from 30% to 15%, but that comes with some caveats, such as the 15% fee only applying to the first $1 million made every year.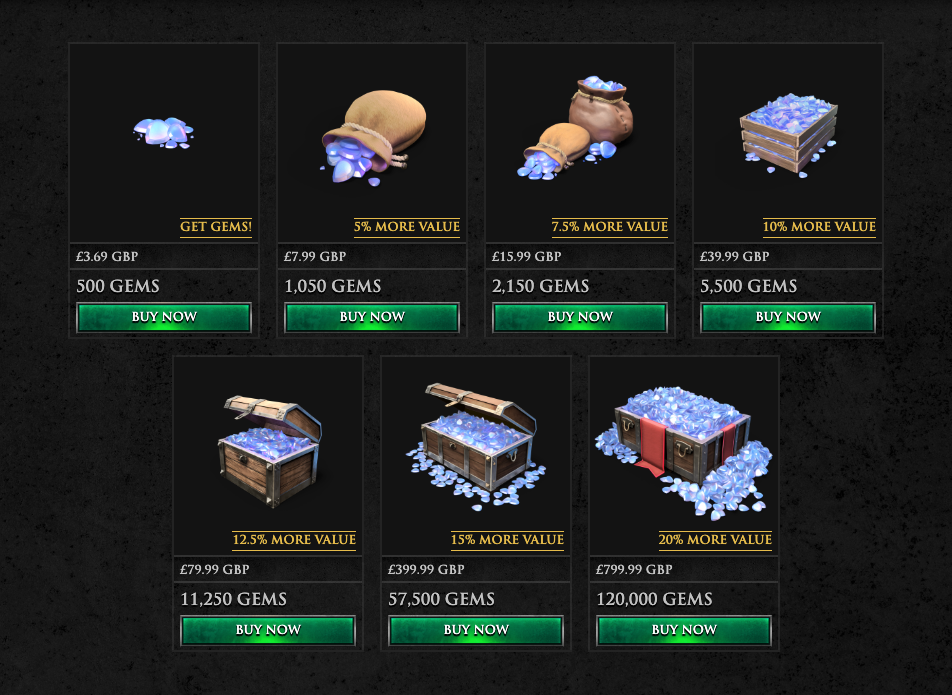 This means that in most cases, many mobile game publishers still pay a 30% fee on the vast majority of transactions made in their games.
The reason we're talking about all of this is because context is important, as it leads into a new trend that our analysts have spotted relating to in-app purchases within mobile games: mobile game studios are trying to bypass Google and Apple Store fees by selling certain in-game items through external web stores.
At the time of writing, we've spotted four mobile games doing this so far: Game of Thrones: Conquest, Clash of Clans, Marvel Strike Force and Star Trek Fleet Command. 
Figures from the GameRefinery platform show Marvel Strike Force made $4 million dollars from iOS in-app purchases in the last 30 days in the US, while Clash of Clans, one of the best-selling mobile games of all time, made $6.7 million in the US over the same period.
Another development in the aftermath of the Apic vs Apple case was Apple announcing it would allow app devs to link to external payment options from 2022 onwards. Still, it's important to note that this change only relates to "reader" apps, and not mobile games.
So what's the deal with these web stores? The vast majority of mobile games are free-to-play titles and make most of their revenue through in-app purchases such as in-game currencies, battle pass subscriptions, or cosmetic items.
Given that many of the most popular mobile games make upwards of $100k every single day, it's no surprise that mobile game studios are looking to move some of their in-app purchases to external channels where Google and Apple can't take a cut.

So, what remains to be seen is how many game publishers will follow in the footsteps of Warner Bros. and Supercell by setting up their own web stores. Plenty more, we suspect, which could encourage Apple and Google to reconsider their fees for mobile games. 
That said, the visibility and accessibility of these web stores remain an issue. Apple and Google don't allow the advertising of these web stores in-app, so mobile game publishers are currently dealing with the challenge of getting the word out there about these web stores.
It's also worth highlighting that making an in-app purchase is a much simpler process than having to visit one of these web stores, sign in and then link your game account, so studios will have to incentivize visiting these web stores to encourage consumers to go through the effort of purchasing through them. As an example, Supercell is currently selling Clash of an exclusive Gold Pass bundle for Clash of Clans at a discounted price.
We'll keep you updated here with any developments relating to these stores and app store fees in the future. We suspect we'll be seeing plenty more of them…