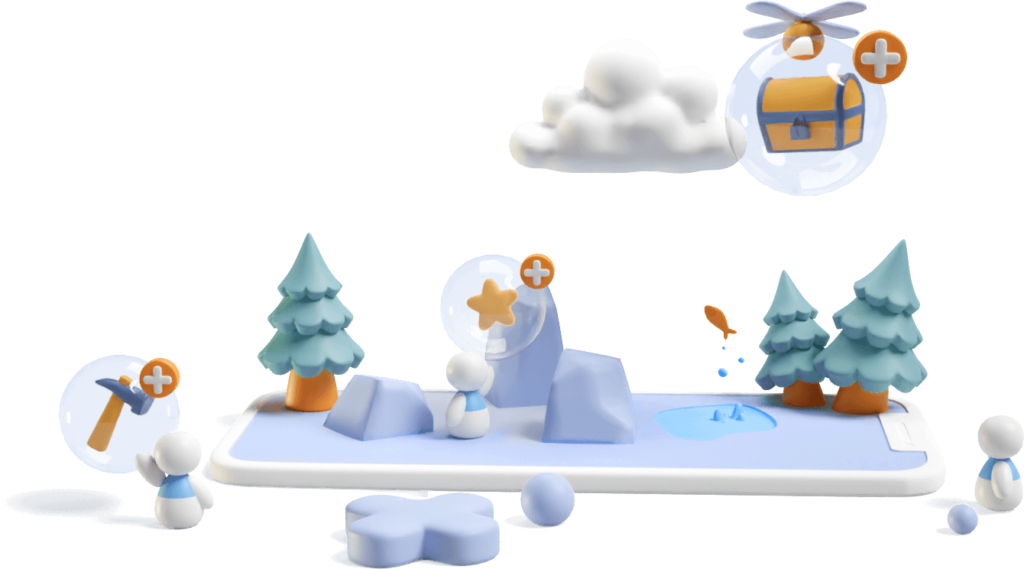 We know mobile games
Empower game development, research, and ad targeting with the market's largest dataset on mobile game genres & features, player motivations, and more.
Game intelligence tools
Study the games market, features and players
Data enrichment
Schedule a demo
License our metadata for research and ad targeting
Trusted by leading game studios and publishers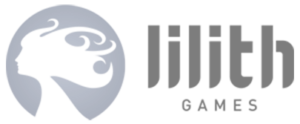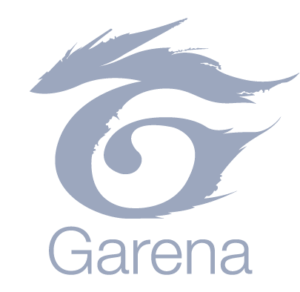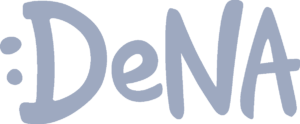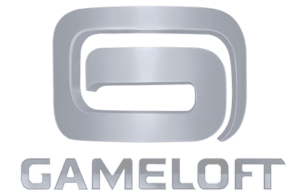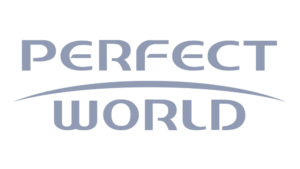 ---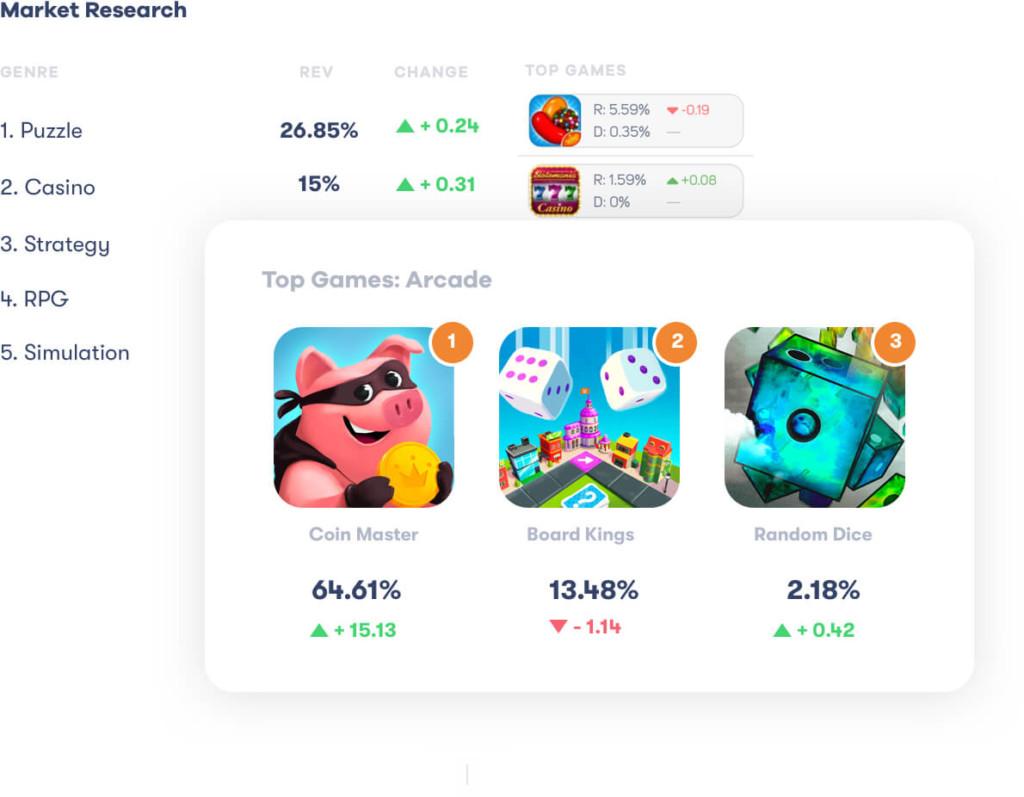 Building better mobile games starts here
Access data on 100,000+ games to make development smarter, boost revenue and stay competitive with the markets #1 mobile game intelligence tools
Genre and feature level market insights
Game feature deconstructions
Study trends and implementations
Player demographic and motivation insights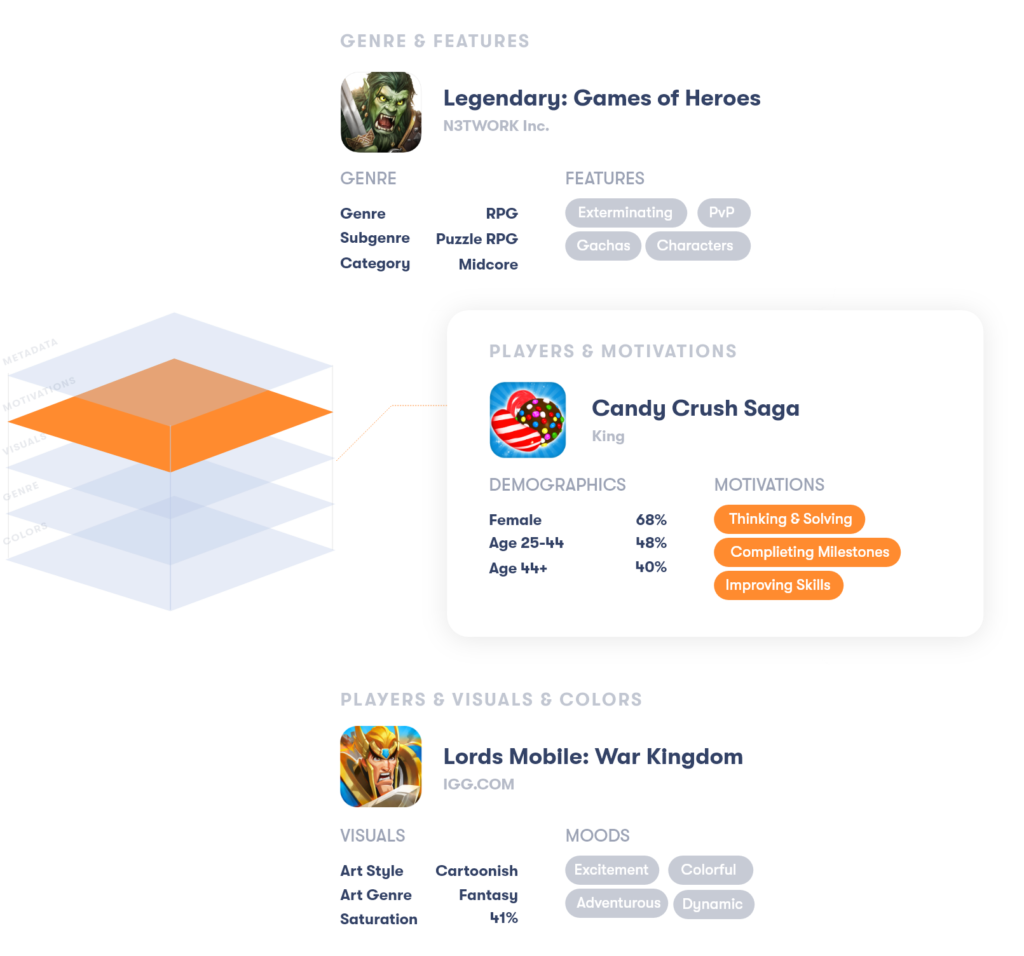 Supercharge your data
License data for research, ad targeting and more
Enrich datasets, analyze games and genres, and enhance ad targeting with our extensive metadata database.
100,000+ games and 700+ datapoints per game
Automated and scalable to meet your contextual data needs
Genres, features, visuals, colors and more

"With GameRefinery, not only do I save a lot of time but I can be confident that we have a comprehensive understanding of each game's roadmap in the market."
Case Studies "Thanks to GameRefinery, we managed to identify key social features that have high impact with a reasonable implementation cost."
Case Studies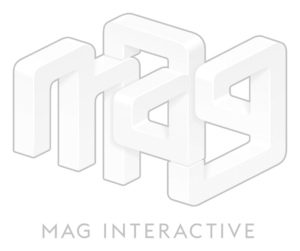 "GameRefinery has made our prototyping more accurate and sped up the process. We can analyse prototypes and live games to see what features would affect the game's performance"
Case Studies
Start making better games today
Game intelligence tools
Study the games market, features and players
Data enrichment
Schedule a demo
License our metadata for research and ad targeting