We're not even two months into 2023 but we're already starting to see some interesting trends in the mobile market build momentum, the biggest of which is new battle pass implementations. Mobile Legends: Bang Bang, Gossip Harbor and Garena Free Fire (now called Free Fire) implemented new battle passes, with battle pass innovation being one of our biggest trend predictions in the mobile market for 2023. 
Another trend building momentum in January was out-of-app monetization. In June last year, we revealed how many mobile game publishers are encouraging users to make purchases through external web stores rather than in-game to avoid store fees. The latest update for RAID: Shadow Legends takes this one step further by introducing a new loyalty points system, with rewards double the points for anyone playing through the PC and Mac clients.
Outside of the US, the Fall Guys clone Eggy Party continues to perform very well after making it into a top-three-grossing spot. You can learn more about the game here. Game for Peace, the Chinese version of PUBG: Mobile, added a new home feature, tapping into the hype around home decoration systems we've previously discussed.
You can find more information about these updates, and plenty of other major mobile updates from the US, China and Japan markets, below.
US Market Overview
Mobile Legends: Bang Bang introduced various M4-themed events and tasks to promote the international esports tournament, Mobile Legends: Bang Bang World Championship 2022, a.k.a. M4. The highlight of the event was the M4 Pass, a month-long battle pass with free and premium prizes on its reward path. Players need to complete special M4 tasks and challenges to progress through the pass.
In the past, MLBB has always monetized its bigger events with limited-time gachas, but this time it's replacing a limited-time gacha with an event battle pass plan. The move fits well with the recent events of mobile games saying goodbyes to their gachas.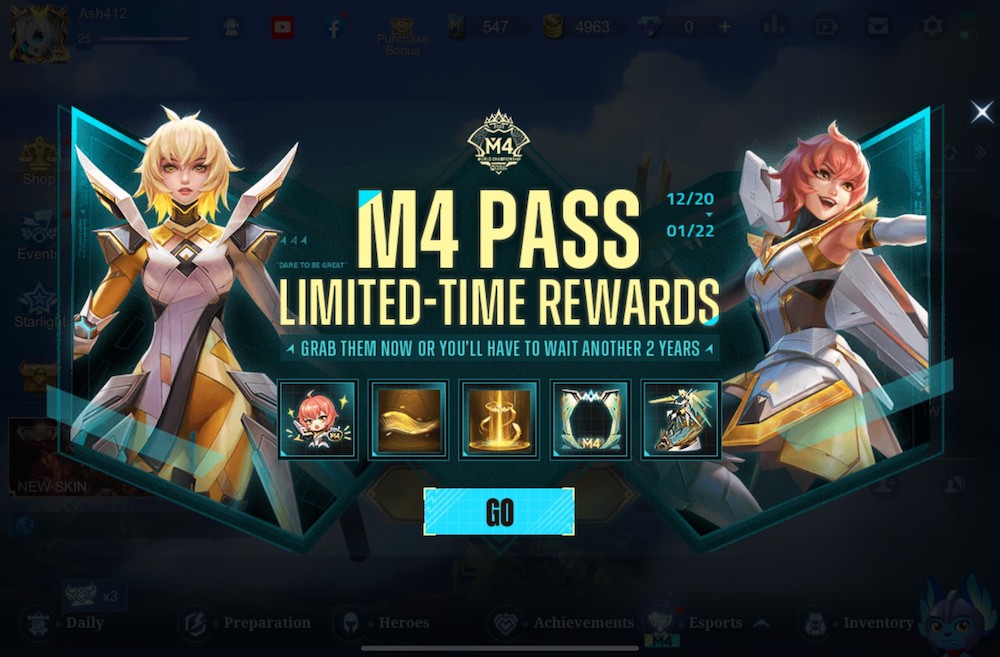 RAID: Shadow Legends introduced a new loyalty point system to the game with its latest update. Plarium Points is a linear reward system that hands out rewards for reaching specific Plarium Point thresholds. Players can earn points from completing Advanced Daily Quests and from Daily Playtime Awards, but they can also purchase weekly Plarium Points Packs.
What makes this new loyalty point system even more interesting is that if you play RAID through the Plarium Play PC/Mac client, you earn more points from Daily Playtime Rewards compared to the mobile version. You can also earn Plarium Points from all purchases made through the PC client, not just through one specific bundle like in the mobile version. Plarium's decision taps into the out-of-app monetization trend that started ramping up last year, which is driven by developers' motivation to avoid app store cuts on in-app purchases.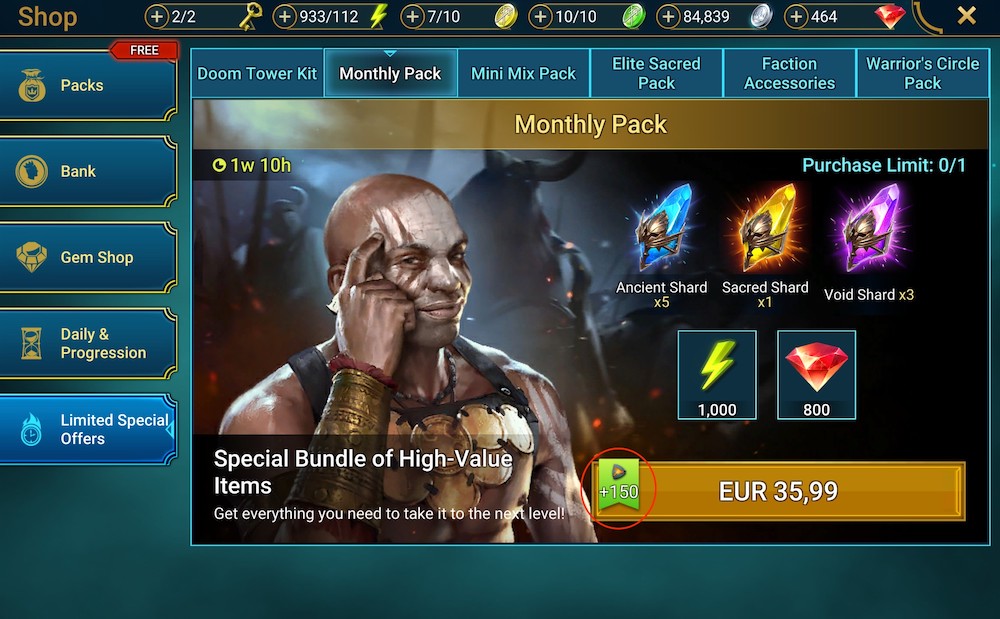 Story-driven merge game, Gossip Harbor®: Merge & Story, has become one of the top merge games in the US market by scaling its performance through December and January. The game's growth has been driven by an effective UA push contributing to the game's increased download numbers, but also interesting product changes such as the latest changes to the game's live events – a new limited-time battle pass event with storyline rewards and a new limited-time race event.
This is an interesting battle pass event implementation due to the way its rewards tap into player motivations. In a game where narrative elements already play a significant role, players are motivated to complete the event battle pass because of the additional story snippets.
Free Fire's (previously Garena Free Fire) new battle pass, now titled Booyah Pass, came with significant changes to the regular battle pass implementation. The new battle pass now features an auto-recurring subscription purchase option with two price points, a $4.49 and $10.99, a social layer that allows gifting and receiving battle pass exp with friends, and a customizable cosmetic main reward set, which customization options are unlocked using special BP currency. The first Booyah Pass season was titled Emoji Bomberman and featured a customizable Cyber Blast outfit as a main reward. Auto-recurring subscription plans have been growing in popularity during 2022 and are now starting to make their way to Battle Passes as well.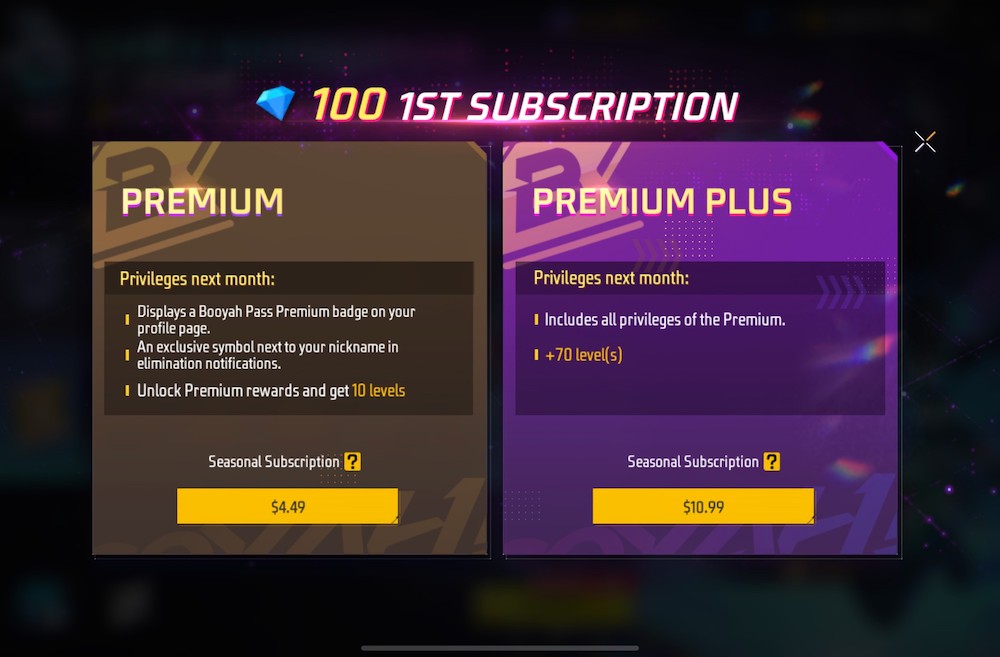 Finally, the impressive scaling of Triple Match 3D continues. Released last year by Boombox Games LTD, the game has now broken into the top 50 grossing in the US. It's an interesting mix of Match 3D's "find similar items from a pile" gameplay together with Zen Match's "match bar" element. Check out our analyst's key take outs of the game in the GameRefinery platform.
Interesting top 200 grossing entrants on the market
China Market Overview
Fall Guys-inspired game Eggy Party (蛋仔派对) – which we analyzed in this blog post, along with another Fall Guys clone, Stumble Guys – is performing very well on the Chinese top-grossing list.
At the end of January, the game was among the top three grossing games in the Chinese iOS market. The game's latest update introduced a new season with a themed battle pass and modifications to the game's social hangout area, such as a new concert area and a football pitch.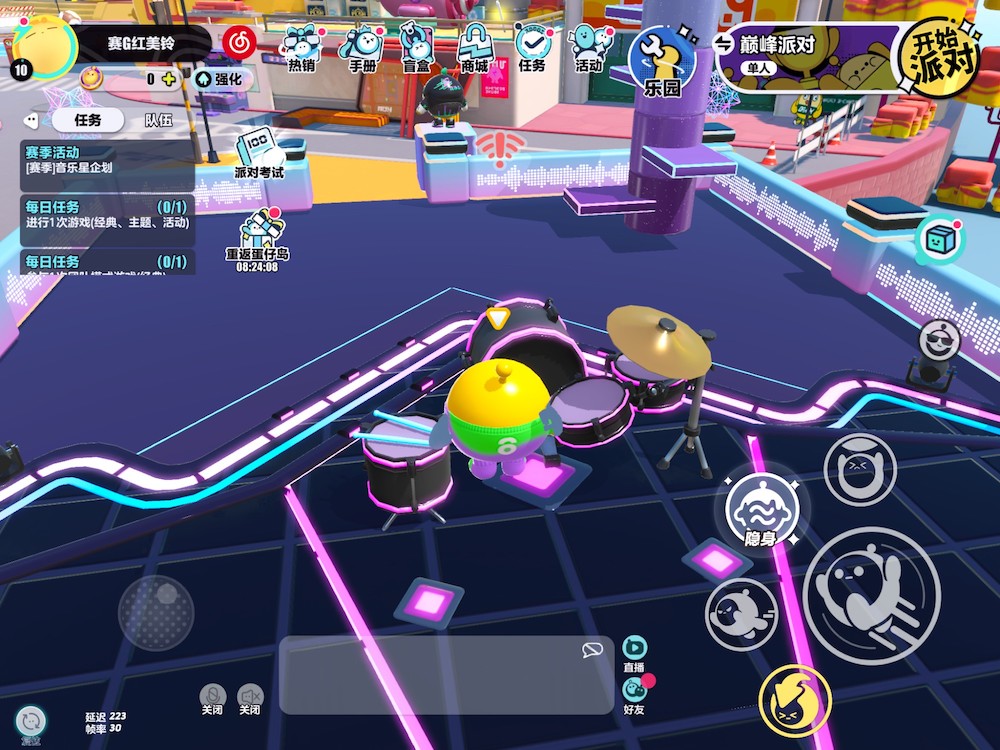 The new roguelike mode that Tencent's Contra: The Return (魂斗罗:归来-魂斗西游) added last November is not exactly new news, but what makes the mode interesting is the heavy inspiration it's taken from the Survivor!.io and Vampire Survivors shooter /beat 'em up games. In the roguelike mode, the players must survive as long as possible while enemies try to overwhelm them.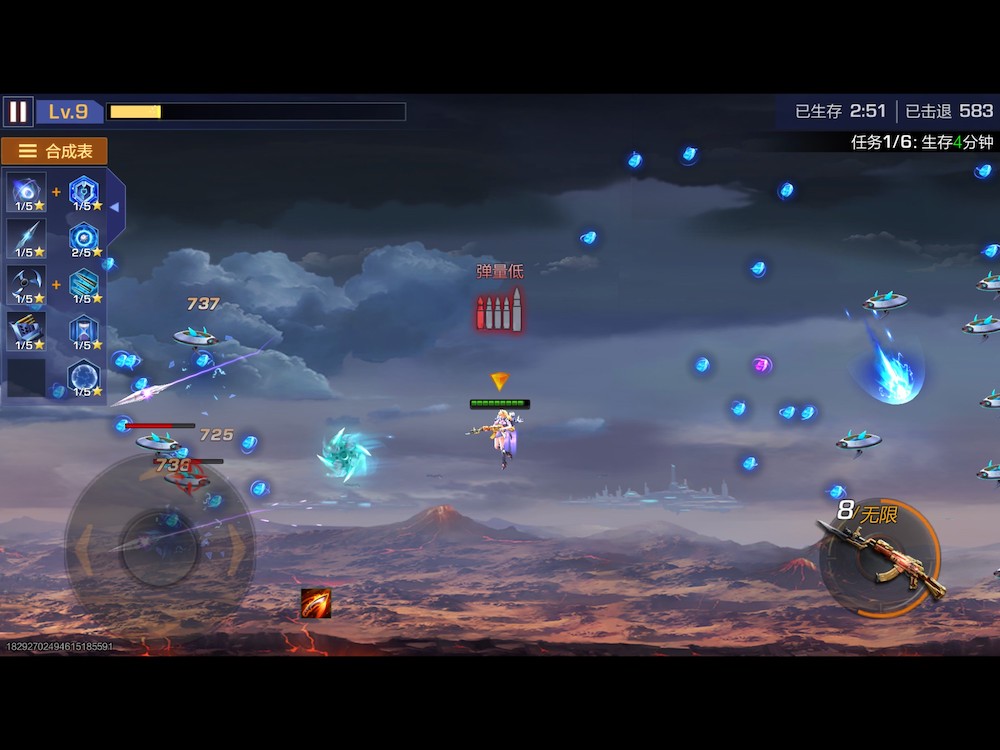 Game for Peace (和平精英/ the Chinese version of PUBG mobile)'s latest update lets players set up their own "home" and decorate it with various kinds of decorative furniture pieces. The furniture can be bought only with a specific currency, and the more you decorate your home, the better your home level becomes and the more features become available.
In addition to providing players with a way to express their creative side, the new home hangout area contains a social element – players can visit other players' homes, hang out, and give each other's homes "likes."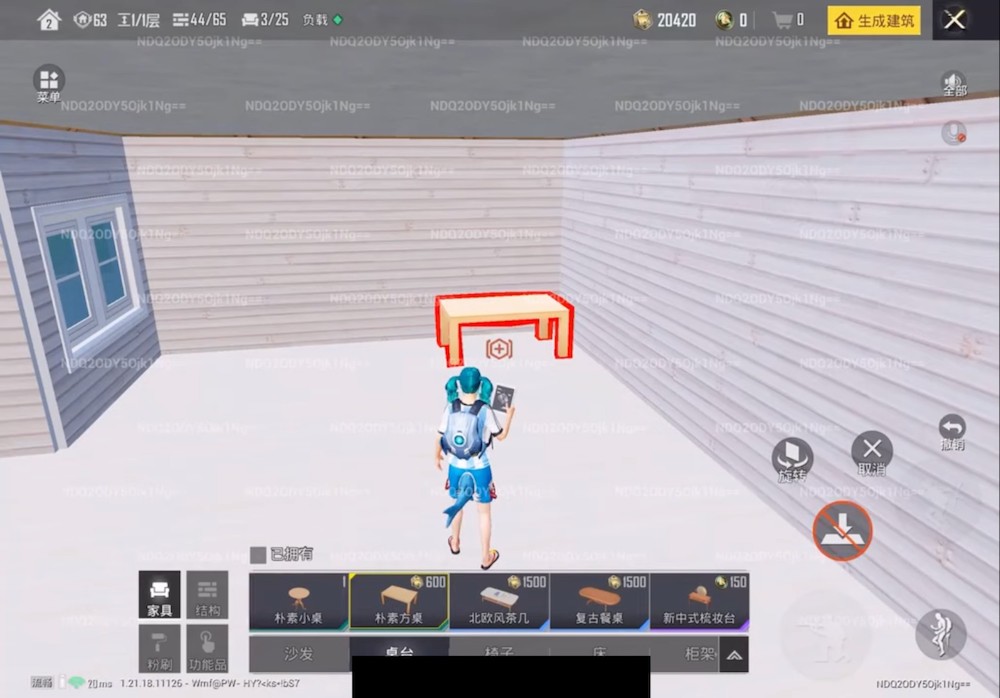 Interesting top 200 grossing entrants on the market
Japan Market Overview
Turn-based RPG Dragon Quest Tact's (ドラゴンクエストタクト) January update included 2.5-anniversary celebrations as well as ongoing Dragon Quest IV event content and a brand new co-op PvE mode for the game's guild system with rewarded high-score lists.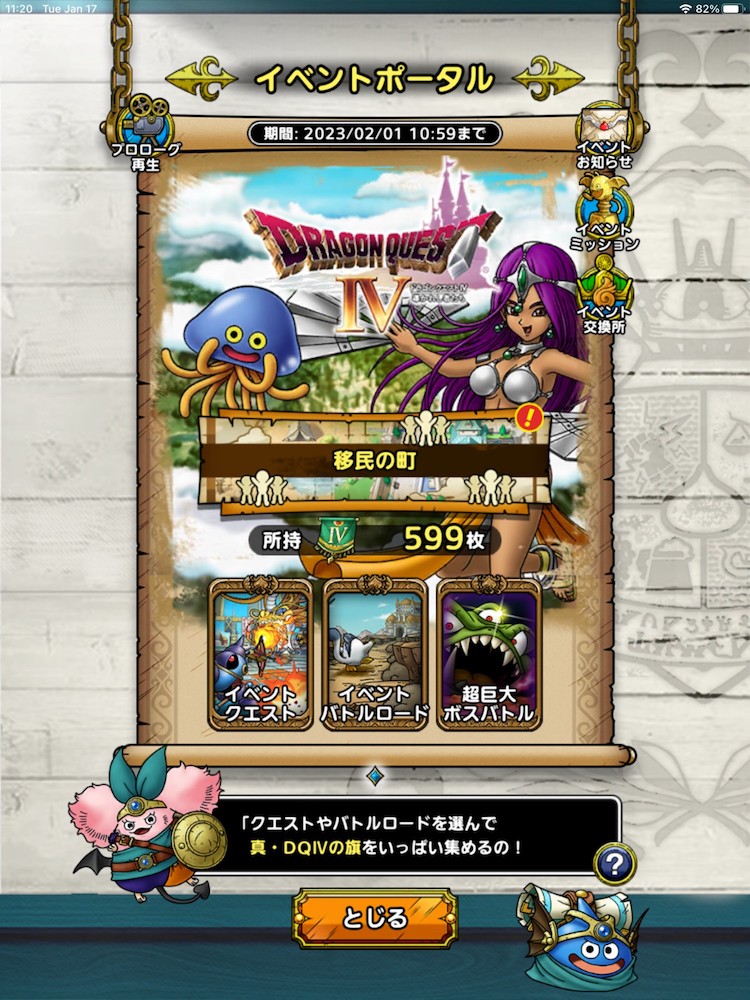 Blue Archive (ブルーアーカイブ) introduced a large-scale, cooperative World Raid battle event, F.SCT Strategic Battle, where all players worked together to reduce the health of event bosses to zero. The update also coincided with a real-life event to celebrate the upcoming 2nd anniversary of the game held in Akihabara, which is likely to have affected the game's download and revenue spikes in January.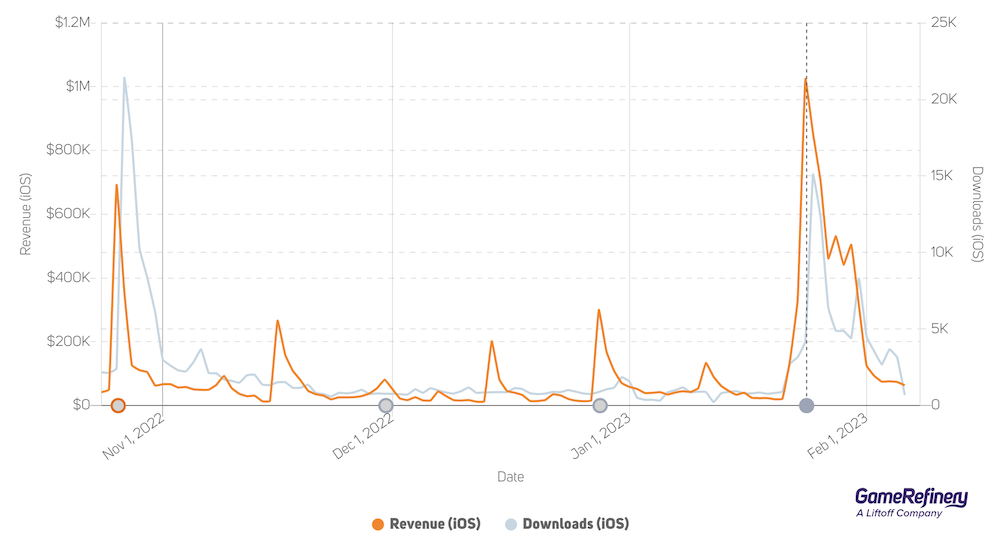 LINE: Disney Tsum Tsum (LINE:ディズニー ツムツム) New Year's celebrations featured a New Year's select box gacha, meaning that players could see the outcome beforehand. The first three days of the year were celebrated with a gacha selection for each day, the most valuable being the third-day gacha. The game saw its highest revenue spike since 2016 on the 3rd of January, indicating that many players purchased the gacha on that day.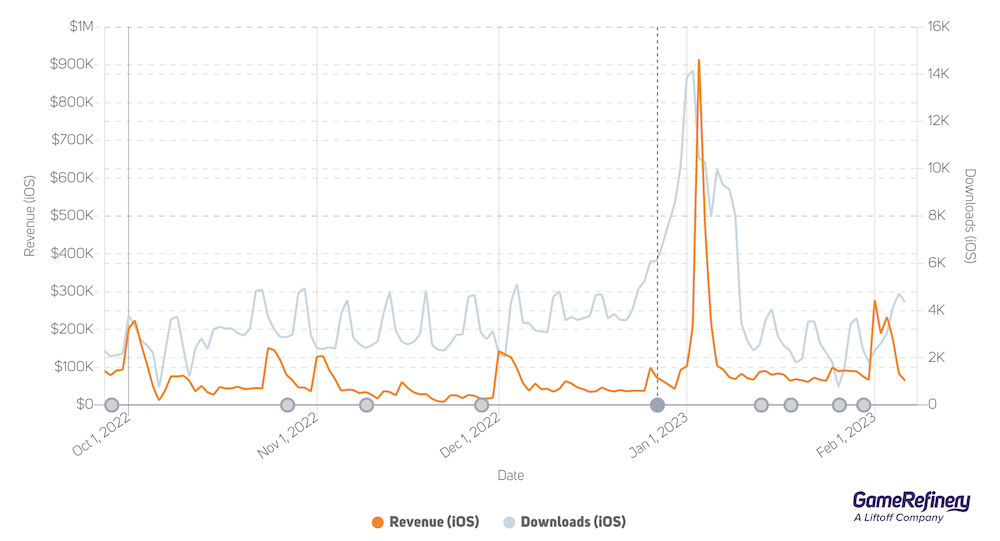 Interesting top 200 grossing entrants on the market
ブルーロック Project: World Champion is a soccer management game with Umamusume-like mechanics. The game was released at the turn of the year and has stayed in the top 20 grossing since