With 2022 coming to a close last month, mobile games across the market sought to end the year on a high note with major updates, massive collaborations and plenty of seasonal events capitalizing on the hype around Christmas, New Year, and the World Cup.
December was also a major month for music events, the highlight being Aurora's concert in thatgamecompany's Sky: Children of the Light, which dazzled over 1.6m players worldwide with an interactive concert experience that lasted over 45 minutes. This wasn't the only musical crossover; Marvel Snap's first-ever collaboration event featured an official song and animated music video with Martin Garrix and JVKE.
Speaking of card games, Genshin Impact added one called Genius Invocation, designed primarily to engage its most advanced players after finishing the main storyline. Diablo Immortal also introduced more content designed to keep players engaged after completing the main story with the addition of its first post-launch area, Stormpoint, as part of the Terror's Tide update.
Elsewhere, several mobile games, including Lotsa Slots, EverMerge, overhauled their monetization strategies, but the biggest change was Brawl Stars, which completely removed all gachas from the game and replaced them with a new system called Starr Road. With more legislation on loot boxes looming, will we see more mobile studios say goodbye to gachas in 2023?
You'll find more information on the major mobile game updates and collaborations in December – as well as plenty of inspiration for seasonal events from Christmas and New Year – below.
US Market Overview
Christmas came early for Genshin Impact players last month with the permanent addition of a turn-based TCG minigame, Genius Invocation, primarily designed for advanced players as endgame content. The game is played with eight card decks, consisting of three character cards and five support cards – players receive their first deck as part of the tutorial. Players can acquire further character cards by defeating certain NPCs in a duel while also completing certain objectives during the match. Players can also duel random NPCs in the open world, who may reward cards of both types when beaten.
There was also another gift in the form of 800 free Primogems, which served as a thank-you to those who voted for Genshin Impact to win the Player's Choice Award at The Game Awards. We suspect many players opted to use these to wish for one of the banner gachas' newly added characters, Wanderer and Faruzan.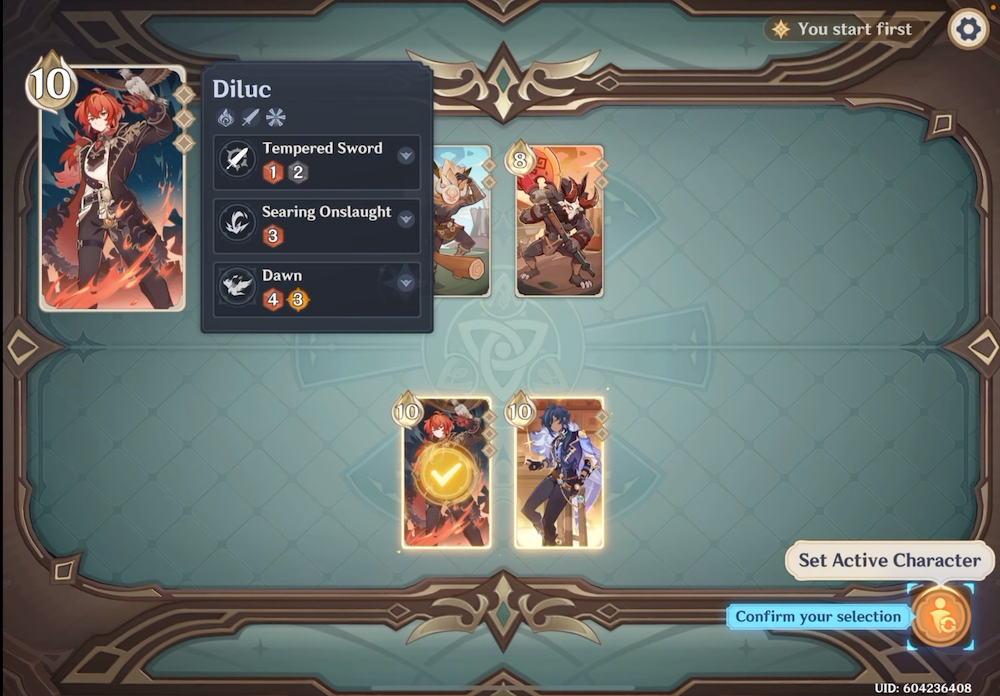 Players looking for something more spooky to celebrate the festive season turned to Diablo Immortal's Terror's Tide update, which introduced the salt-scrubbed prison island, Stormpoint, as the game's first post-launch area with an all-new questline. The update also brought changes to the game's special boss mode, Helliquary, and the game-wide difficulty system, Hell.
In addition, the update introduced the Phantom Market, where players can acquire new cosmetic weapons and armor sets through Diablo Immortal's version of the box gacha mechanic. To draw, players need Obols, which are available in exchange for Eternal Orbs. This premium currency can be purchased in-game, although players can get a better deal by going straight to Blizzard's online store, which bypasses Apple and Google's store fees.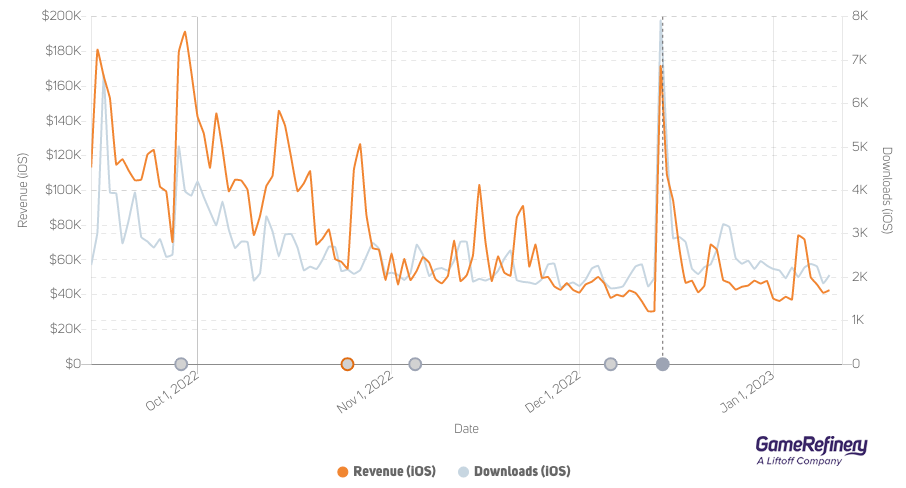 Shoot' em-up Survivor !.io was one of many games to make significant changes to its Battle Pass last month. Previously, the game's Battle Passes have only been temporary additions, whereas its new Survivor Pass is a permanent fixture at $20 per season per month. The first reward on the paid track is Tsukiyomi, one of the game's first-ever additional playable characters. The last (tier 30) is an Epic-ranked equipment item of choice, with progress made by completing daily tasks.
EverMerge added a new month-long Merge Pass to complement its shorter event Golden Ticket Passes. The pass features one track of 30 levels, with premium and periodical free rewards, purchasable with the premium currency rubies. Players must complete regular tasks like making merges, opening chests, or constructing buildings to progress.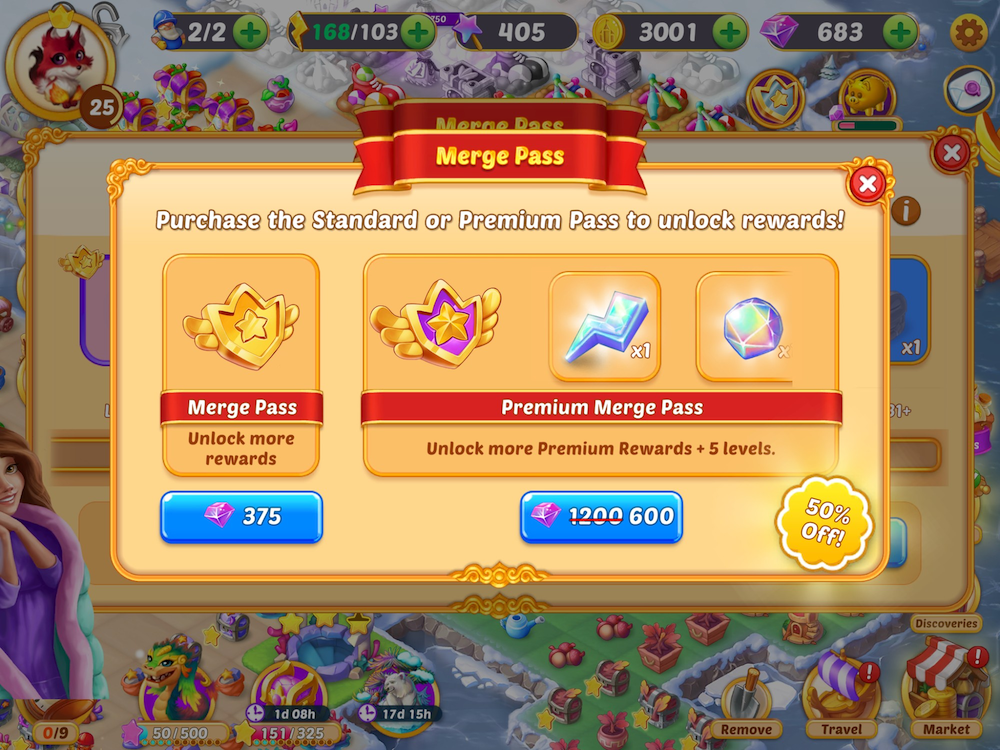 Rhythm game Beatstar made the most of pre-existing content with the addition of Deluxe Edition songs, which are more challenging versions of standard tracks with new gameplay mechanics such as diagonal swipes, switch holds, and diagonal holds. These more challenging editions can be accessed when the standard song has been cleared with at least a gold medal score.
Looking at the slots genre, one of the most intriguing updates was in Lotsa Slots, which completely overhauled its monetization and ads to be more generous toward players. All rewards and coins in purchases were permanently doubled, while the number of active ad placements was boosted to seven from two to compensate. With the changes to IDFA regulations negatively impacting user acquisition figures across the board, this was likely a strategic move to attract more of its current player base to IAP by offering better deals.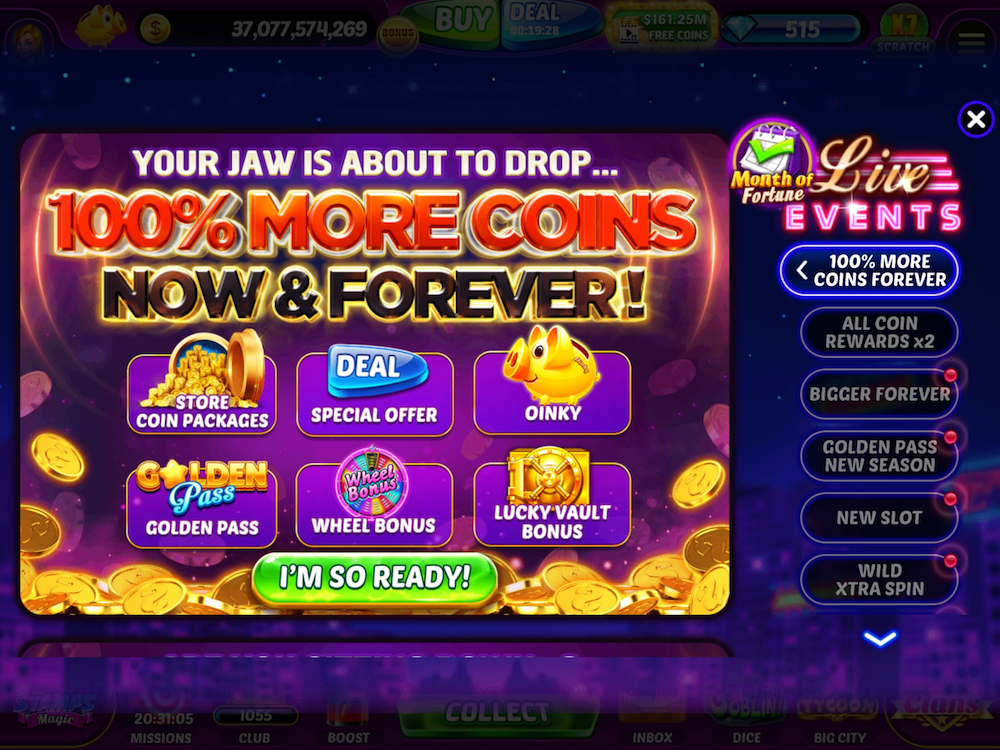 As expected, many games attempted to capitalize on the festive season last month with Christmas in-game events and themed items, including Clash of Clans, Last Fortress: Underground, State of Survival, Warpath: Ace Shooter, and many more.
League of Legends: Wild Rift even got involved with its first-ever minigame, Snowball Fight. The minigame was a simple reaction, aiming-based game where players had to shoot snowballs at a creature called a Poro to earn points, with milestone rewards unlocked (like icons and emotes) as the score accumulated over time. Playing the minigame required a new event currency, Snowball Tickets, gained by completing tasks in other events.
The World Cup also remained popular with many mobile game developers, with a vast range of football-themed events hosted throughout the mobile market. For example, Garena Free Fire added a limited-time football squad game mode that saw players shooting the ball with guns instead of kicking it. These updates are a great example of how game studios can implement major calendar events into their LiveOps, and you can read more about the biggest World Cup 2022 mobile game updates here.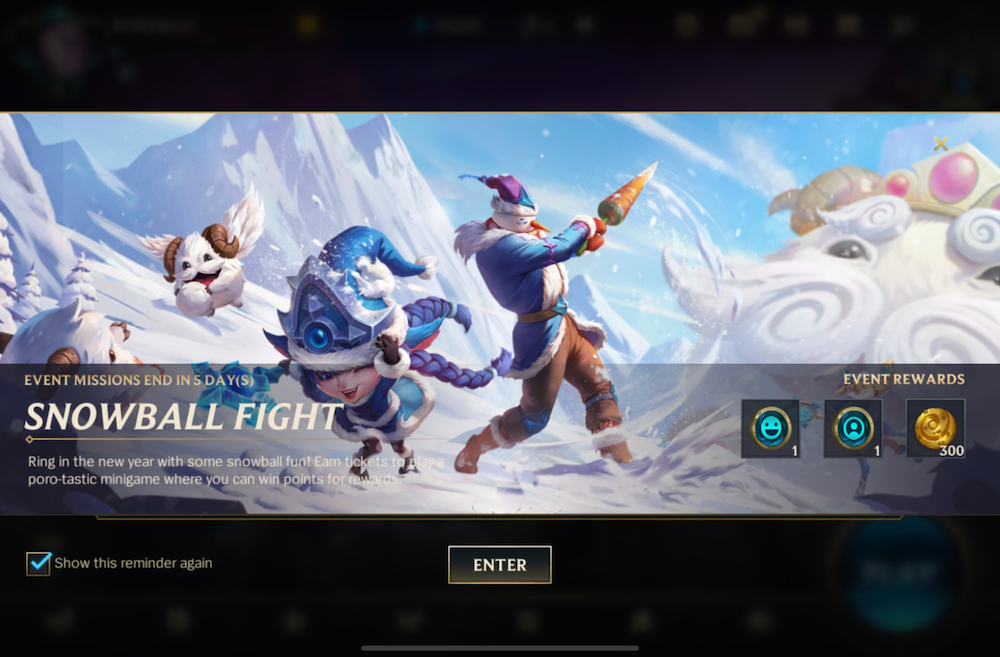 December was another big month for collaborations. Fall Guys clone, Stumble Guys, the third most-downloaded game of 2022, collaborated with Hot Wheels to introduce a new map where players raced in cars to the finish line. The map also hosted Stumble Guy's biggest tournament, the StumblePrix Tournament, which offered substantial premium currency rewards and real-life prizes (such as android smartphones) to those who took part. If you're interested in learning more about Stumble Guys, check out our Stumble Guys and Eggy Party deconstruction.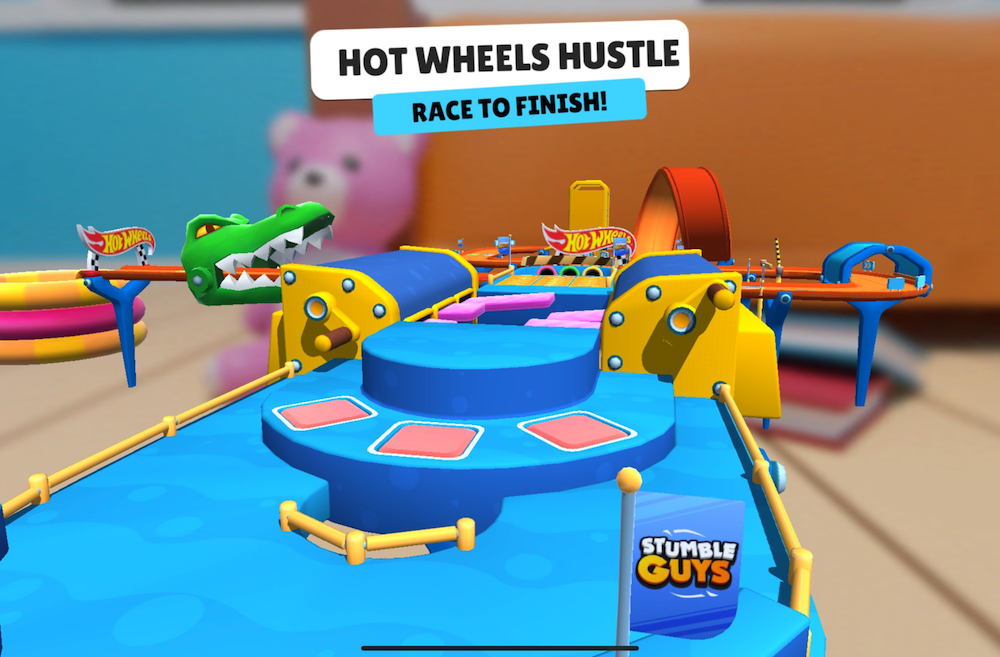 Interesting top 200 grossing entrants on the market
China Market Overview
Over 1.6 million players across the globe logged into Sky: Children of the Light to watch Norwegian singer-songwriter AURORA perform at a free virtual concert in-game after The Game Awards on the 8th of December. The concert, which could be rewatched until the 2nd of January and took place every four hours, supported 4000 simultaneous players in the same server – a major tech breakthrough. (You can watch the full concert here.)
The concert took players on a magical journey through AURORA's music that saw them transformed into different animals (including a fish, bird, butterfly, and jellyfish) as they listened to some of her most popular songs. While in the Colosseum, AURORA spoke directly with the audience, who could react with emotes.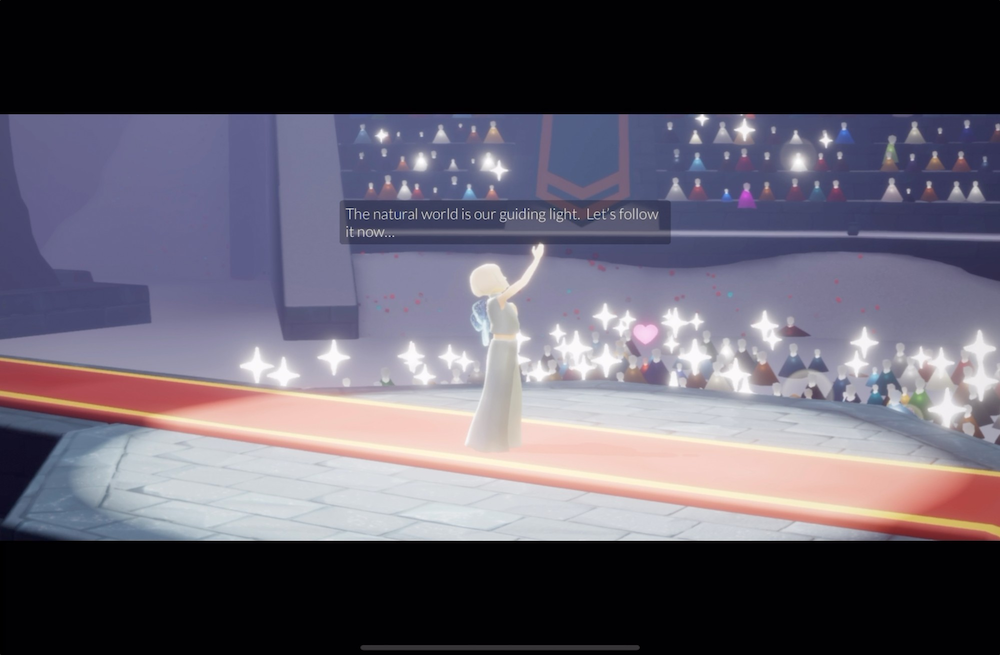 The event was monetized with souvenirs available for players to collect. In the merchant's corner of the Colosseum, a music box provided a link for mobile devices to Apple Music, offering an album featuring the AURORA concert set list with exclusive tracks.
Several new concert-themed collaboration IAPs were also added, including The Giving In Cape ($14.99) and To the Love Outfit ($9.99) during the countdown to the concert's debut. Players could also purchase the Voice of AURORA instrument from the in-game shop ($14.99), with audio featuring AURORA's actual voice.
However, the most interesting IAP had to be the Wings of AURORA cape ($24.99). The cape gave any player wearing it the ability to access the full concert at any time (even after the collaboration ended on 2 January) and bring their friends along.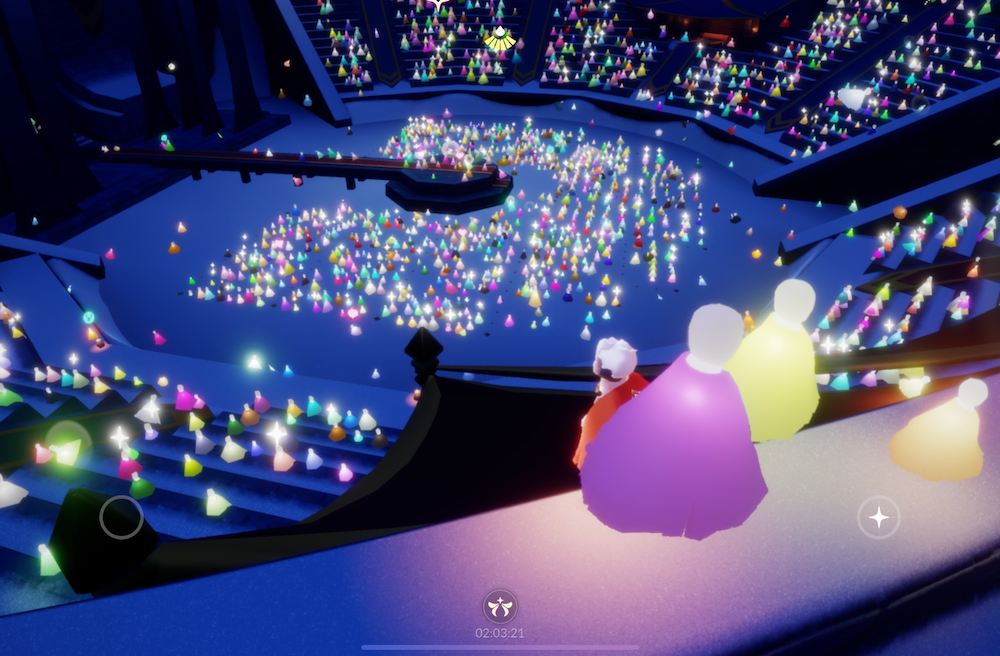 Elsewhere in the market, in the Chinese version of Top War: Battle Game, there was a master baker event with a collective layer. Players could collect Baker material to exchange in the event shop for rewards by playing some of the game modes. When players of the same war zone collected the material, this contributed to the collective point pool, which after filling up, granted rewards to all the war zone players.
MMORPG A Chinese Ghost Story (倩女幽魂) held a limited-time Cuju football event (a form of ancient Chinese football) to celebrate the World Cup. Players who reached level 30 could also play a 5v5 PvP football minigame daily. Battle of the Golden Spatula (金铲铲之战), the Chinese version of Team Fight Tactics, started a new PVP season with a monster theme, refreshed mechanics, and an updated hero roster. The tactical battle game also added new limited-time gachas available for draw through IAP, which included an exclusive football-themed skin.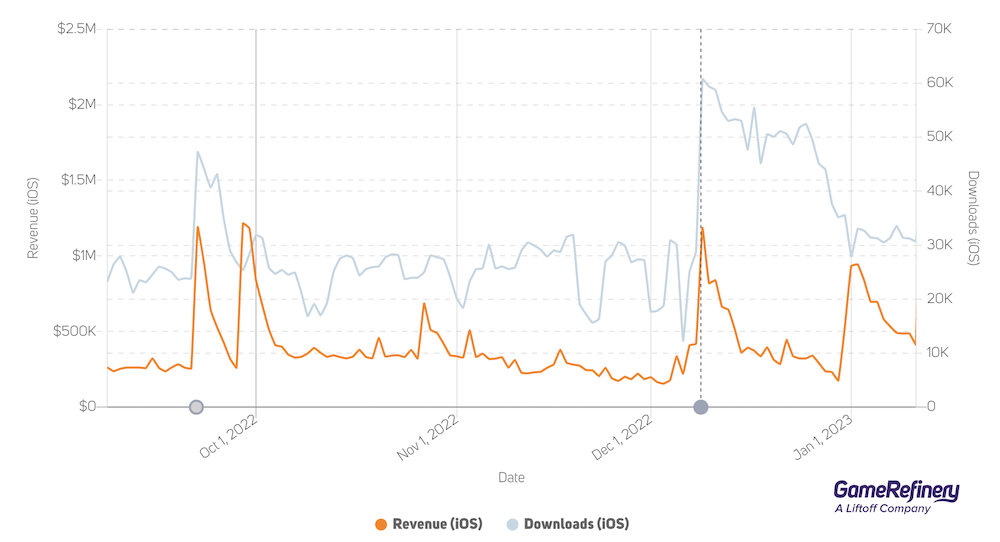 Interesting top 200 grossing entrants on the market
Japan Market Overview
December was a big month for collaborations in the Japanese mobile marketplace. Starting with Yo-kai Watch Punipuni (妖怪ウォッチ ぷにぷに), this Puzzle RPG introduced nine characters from the anime series Evangelion. These could be acquired through collaboration gachas or by purchasing a limited-time IAP bundle. They could also be collected by playing the event mode, Ohajiki battle, which featured music from the show.
This marked the game's second collaboration with Evangelion, which occurred exactly one year prior, with many of the characters from the first event made available once more. The event didn't cause quite the same stir with players the second time around, particularly in terms of downloads, but there was still a dramatic spike in daily revenue.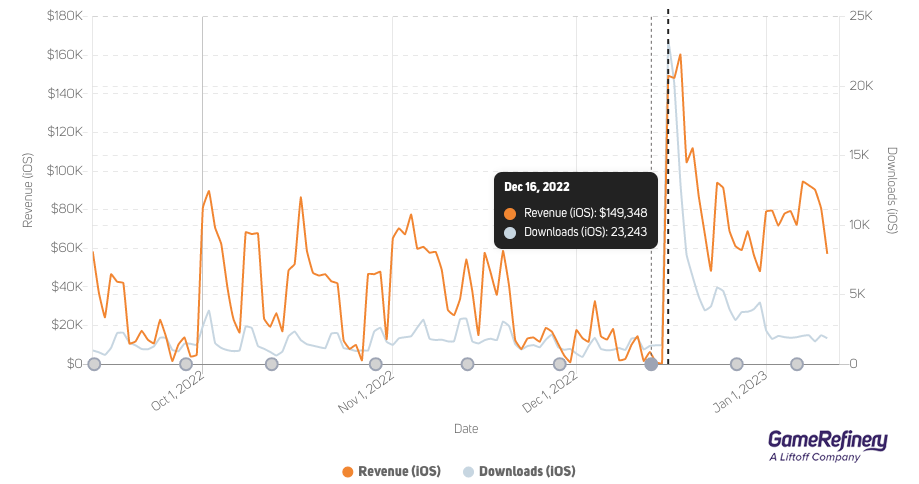 LINE Bubble 2 had a Christmas collaboration with Winnie the Pooh which added Winnie, Tigger, Eeyore and Rabbit to the game as unlockable characters. These could be acquired through one of three character gachas or as rewards from several ongoing campaigns, including one which asked players to follow and retweet the game on Twitter.
The festive element came from a Christmas present campaign, a raffle with a wide variety of real-life rewards, including spa vacation days and household appliances, alongside in-game items. Players could obtain raffle tickets by completing event tasks, many of which had to do with social activities like invitations or helping out friends.
Ants: Underground Kingdom held its first proper collaboration event with the iconic radioactive lizard, Godzilla. Whereas the monster is known for its gigantic size, he appears in the game as a new insect type that boosts other units. The update also featured additional unlockable skins, including Snow Sakura Godzilla and Mothra Parade Troop.
Interesting top 200 grossing entrants on the market