Few sporting events come close to rivaling the global popularity of the World Cup, which sees billions of fans across more than 200 nations cheering on their home teams every four years. With 90% of the top-grossing 100 mobile games already using major and seasonal events to drive player engagement and boost their revenues, it should be no surprise that developers were keen to identify ways to get into the football spirit.
Some of the biggest titles including Call of Duty: Mobile and Mobile Legends: Bang Bang, partnered with football superstars including Neymar Jr and Lionel Messi to make them available as unlockable skins. Others held virtual betting events using in-game currency and encouraged players to root for their favorite teams.
Using the GameRefinery service, we've pulled together a range of examples of titles that effectively implemented the international football tournament to help inspire your very own monetization ideas around future sporting events.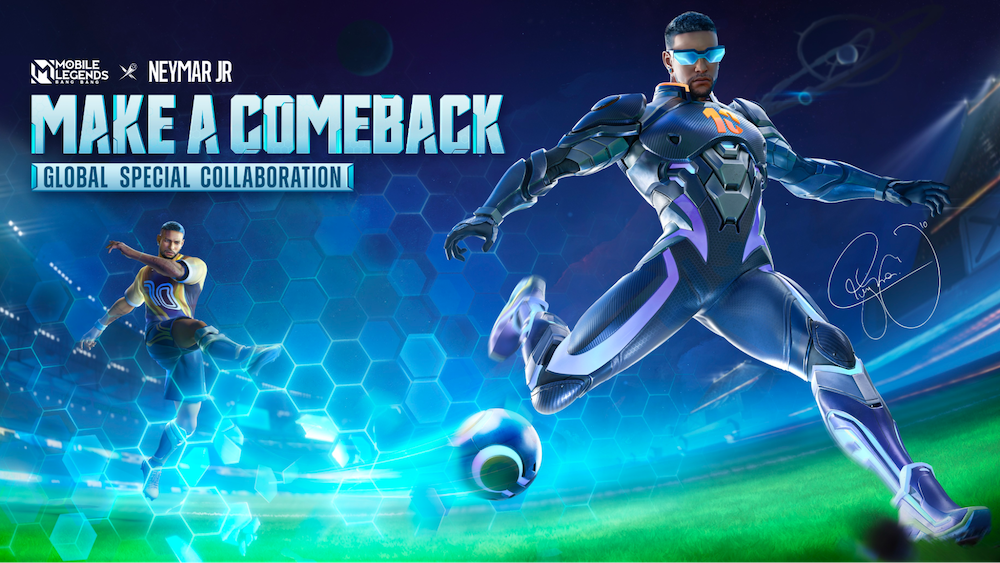 Call of Duty: Mobile
A first-person military shooter might not be the first genre that comes to mind when you think about football and gaming collaborations. Still, the blockbuster phenomenon Call of Duty went all out in its mobile iteration for the tournament with the launch of Season 10: World Class on November 9.
The update was headlined by the chance to play as some of football's greatest players, namely Neymar Jr, Lionel Messi and Paul Pogba, who joined the game as operator skins. To unlock Messi and Neymar, players had to pull their lucky draw using the premium currency CP. Additional rewards could also be won each draw which, once claimed, were excluded from subsequent draws. This made winning one of the skins easier, although the draw cost increased each time.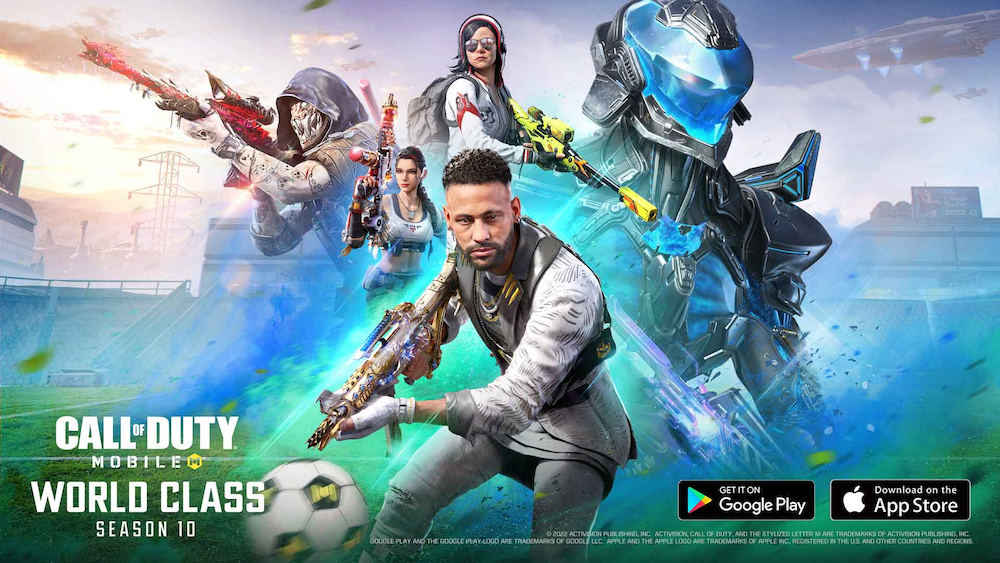 To unlock Pogba, players must have purchased the season pass at the cost of 220 CP and then leveled up by earning Battle Pass XP. They could also unlock additional football-themed cosmetic items and weapons along the way, including a rifle shaped like a hot dog. Several gameplay updates bolstered these additions to help drive player engagement, including a new stadium with a football pitch being added to the battle royale mode.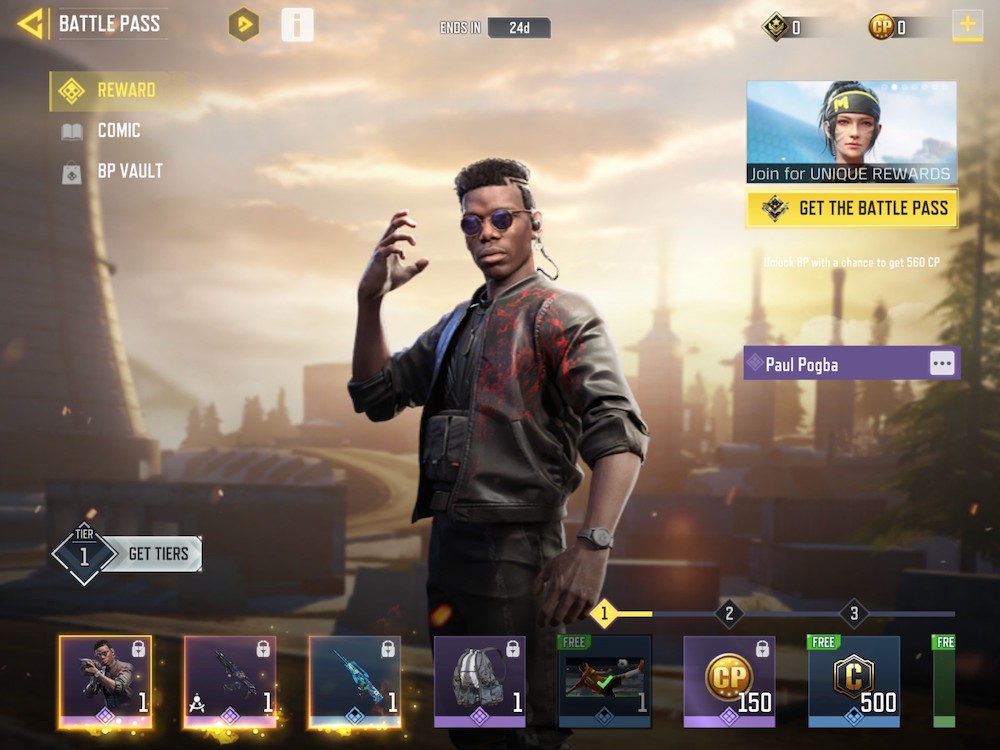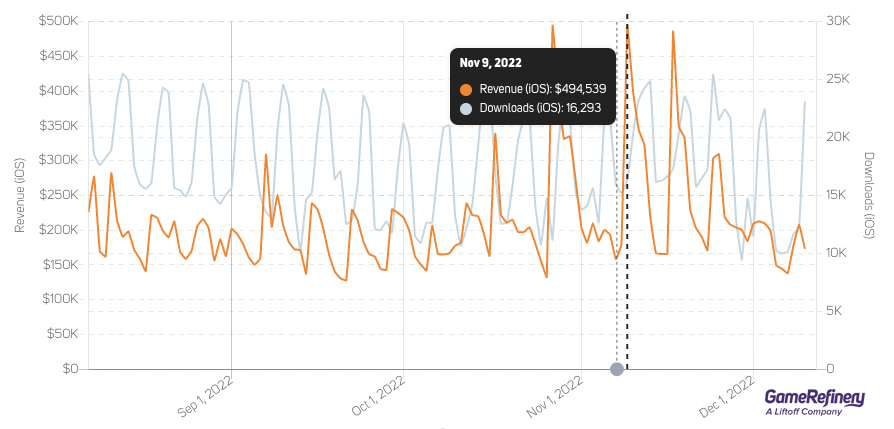 Daily revenue more than doubled following the release of the World Class update, surpassing the previous spike in October, which the launch of the latest console installment, Modern Warfare 2, helped fuel. This success could be attributed to the substantial media coverage the update received, with major sports and gaming outlets eager to cover the appearance of the three renowned footballers.
Mobile Legends: Bang Bang (MLBB)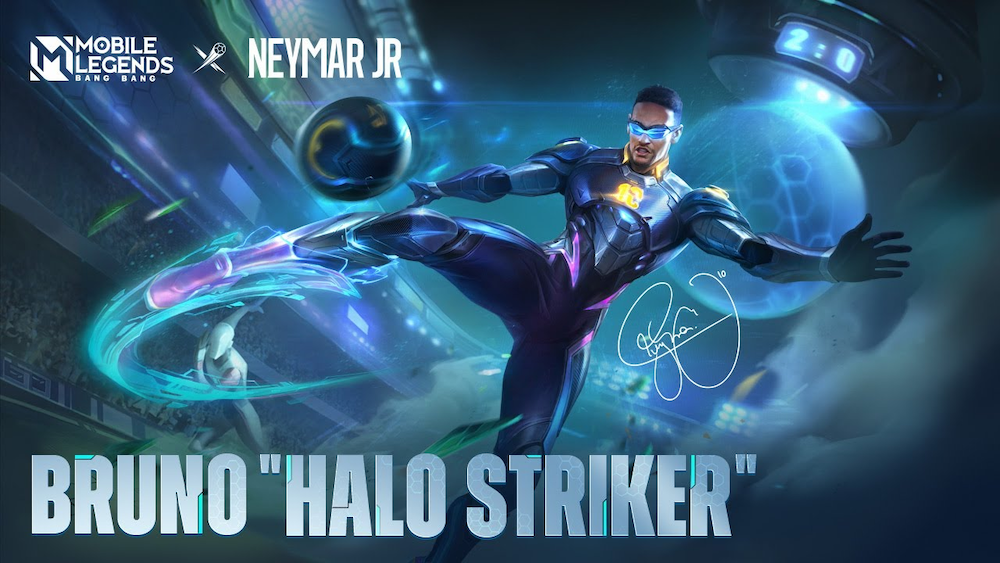 Building on his appearance in Call of Duty, Brazilian football star Neymar made his second World Cup video game debut with two different limited-time gachas in MOONTON Games' MOBA, Mobile Legends: Bang Bang (MLBB). The choice of the Brazilian football player builds on the game's previous attempts to expand its presence in LATAM following the launch of its esports league in Brazil.
The first saw players able to unlock futuristic hero skin Bruno 'Halo Striker' as one of the primary rewards in Lucky Flip's prize pool from November 20 to December 18. As the name suggests, players had to flip a card to acquire the rewards using MLBB's premium currency, Diamonds. Flips started at ten diamonds and increased each time. The second gacha consisted of two different prize pools; one for a signature emote available from November 20, and another featuring a second exclusive skin Bruno 'Neymar Jr' available from December 3. These could be unlocked for free by players who completed various tasks to acquire Signed Photos, which were used to draw from the prize pool. The emote was guaranteed within ten draws, and the skin within 25 draws.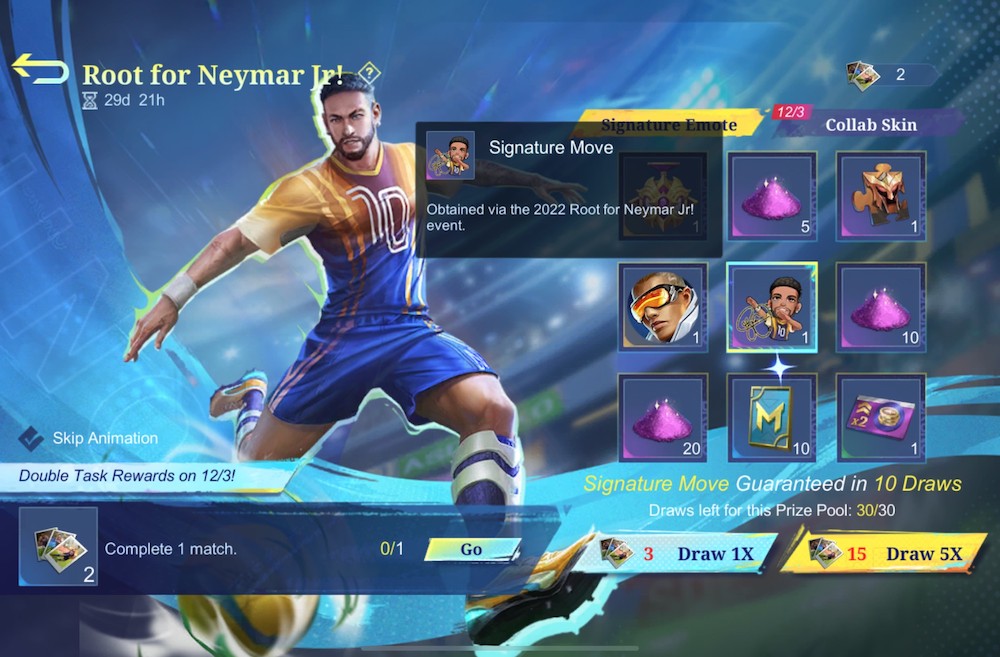 MOONTON also added a new Football Carnival limited-time arcade mode to the title, Overdrive, which came complete with new heroes, a new map and themed turrets.
MLBB saw a mild spike in revenue after Neymar's first skin went live, with daily revenue almost doubling due to football fans investing in the title's premium currency. There was another significant spike when the second anime-themed skins created by MLBB went live on December 3.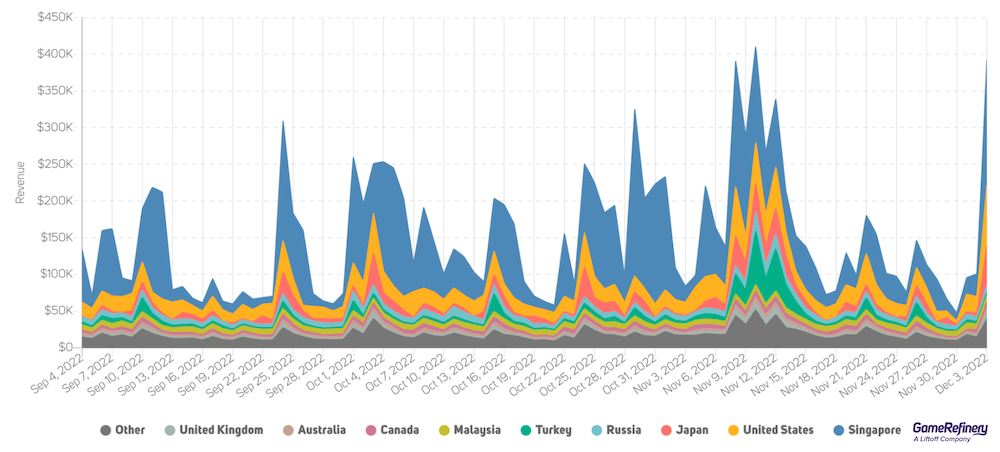 PUBG Mobile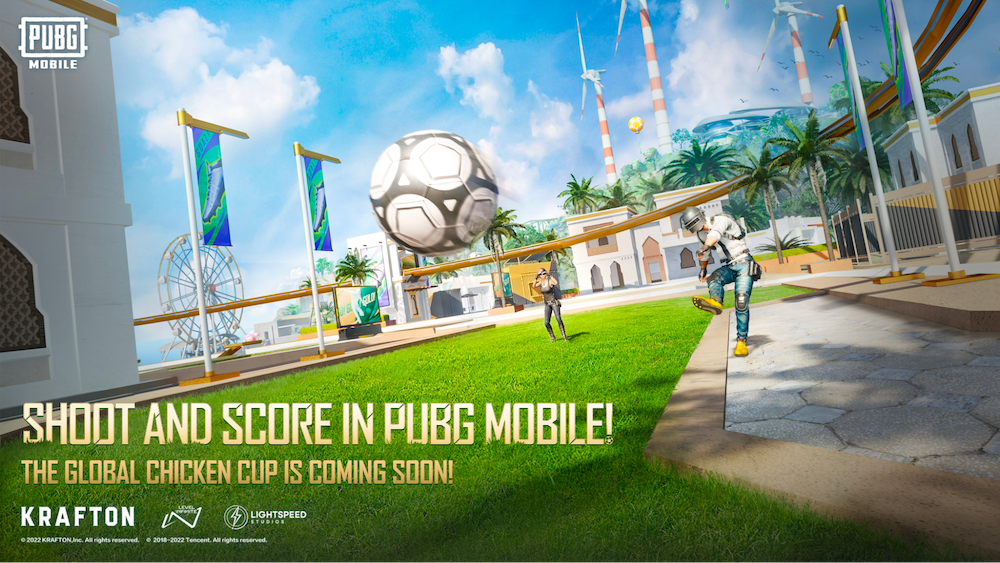 Call of Duty wasn't the only military shooter to shoot for LiveOps success during the World Cup, with PUBG Mobile releasing its very own Football Mania update on November 17.

Much like how Neymar also appeared in MLBB, Lionel Messi returns for a second appearance here as the event's main draw. Upon loading the game, players received a personal invitation from Messi himself to take part and share the event with their friends via social media to receive a free temporary cosmetic, the Messi x PUBG Mobile Jersey.

The event transformed the primary game mode into a wacky, football-themed battlefield, with players able to transform into a football to traverse the map. There were also various items players could pick up that spiced up the gameplay, such as Messi's speed-boosting Golden Shoes, and a Football Carnival area where players could have a kick about with their friends.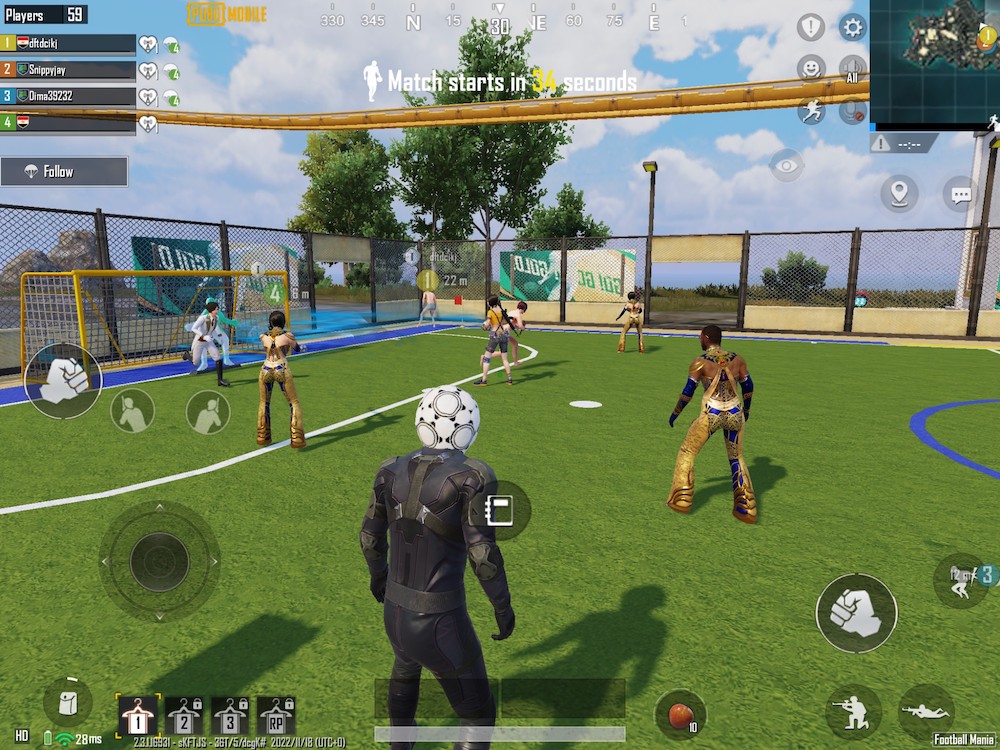 To maintain player retention throughout the event, PUBG Mobile introduced One Kick Wonder – an event that saw players completing daily and periodic tasks, such as scoring a certain amount of goals, in exchange for Event Points. These could be used in a designated shop that sold permanent football-themed character skins.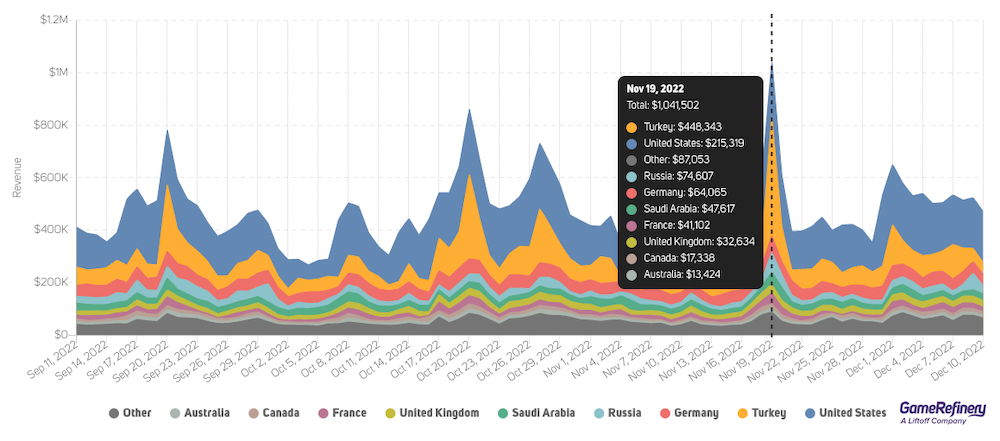 PUBG Mobile also introduced a range of Argentine Football Association (AFA) themed rewards for players to obtain. Many of these could be acquired through another side event called Road to Glory, where players had to complete specific goals to acquire the cosmetic items. There was also the Legendary Locker Room, where players could spend premium currency to draw a gacha to receive Mate Teas and other AFA-themed prizes. Mate Teas could also be collected by completing tasks.

The battle royale title saw a gradual rise in revenue and downloads, steadily building up from just before the update was released and in the days that followed. This pre-launch spike may be attributable to PUBG Mobile releasing a video of Messi across its social media channels, encouraging fans to check out the game before the update's launch.
Warpath: Ace Shooter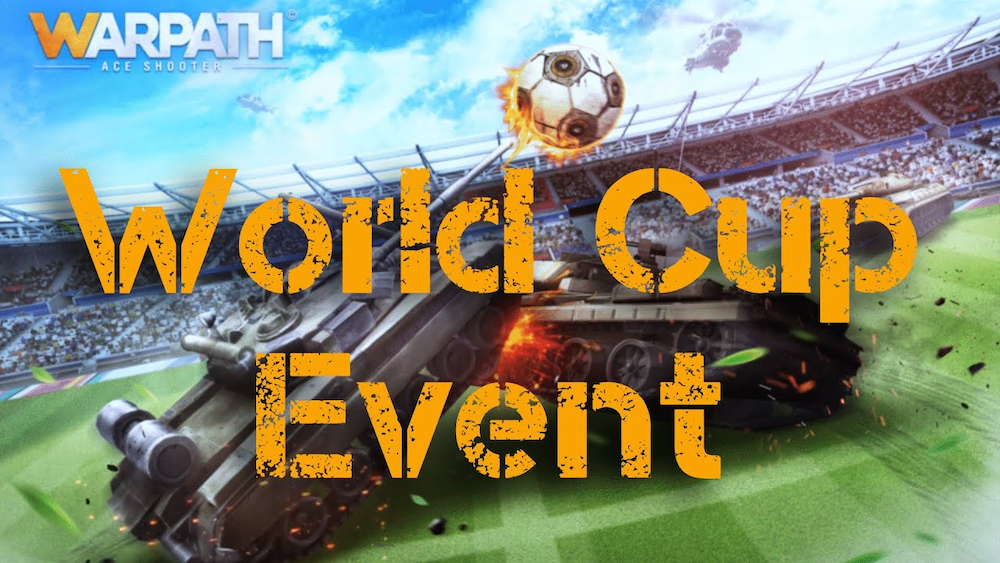 Real-time strategy game Warpath put a tactical spin on this year's World Cup with its latest update on November 16, which included a range of activities and gacha to drive player engagement over the tournament.

The first part of the update enabled players to place virtual wagers on real-world teams using Betting Tokens. These could be earned by completing various daily and weekly tasks focused on core gameplay, such as producing a certain amount of materials or calling in a specific number of airdrops, or via in-app purchases with packs available from $4.99.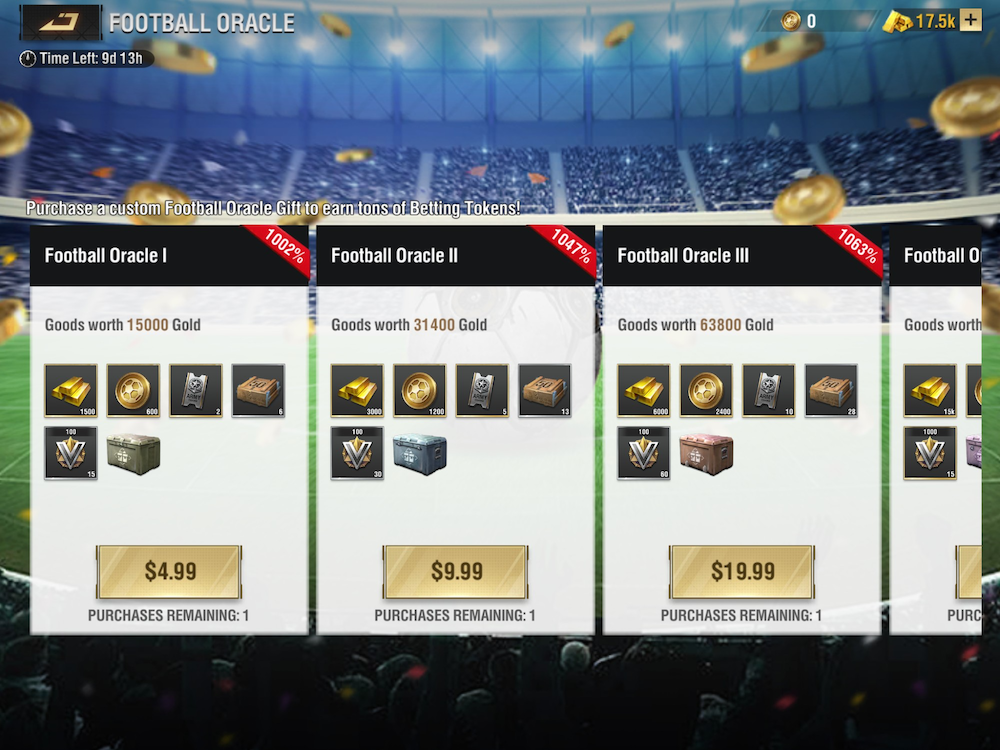 Players had to place their bets on which team would win in a match before the displayed countdown ended. Players who bet on the winning side split the Betting Tokens wagered by the losing side, while those who bet incorrectly were refunded 20% of the Betting Tokens they wagered. Tokens could be exchanged for various resources for use during regular gameplay in the event shop.

Warpath also implemented a limited-time gacha, Top Squad, which saw players spending footballs to draw rewards. These footballs could be earned by destroying or looting 'Raven Bunkers' in the game or through in-app purchases. A pack including three footballs, as well as other resources, cost $4.99.

The gacha featured ten positions on the football field and saw each draw filling a random position with a resource reward. Once all positions were filled the pitch reset, concluding the round – players could also earn additional items if they saw the round through to the very end.

Players could tip the gacha odds in their favor by using Special Play Cards before a draw. For example, the 'Rapid Fire Card' gave players a 50% chance of having their footballs refunded for the subsequent five draws. Players received their first three cards for free at the start of the event, but additional ones had to be acquired through in-app purchases.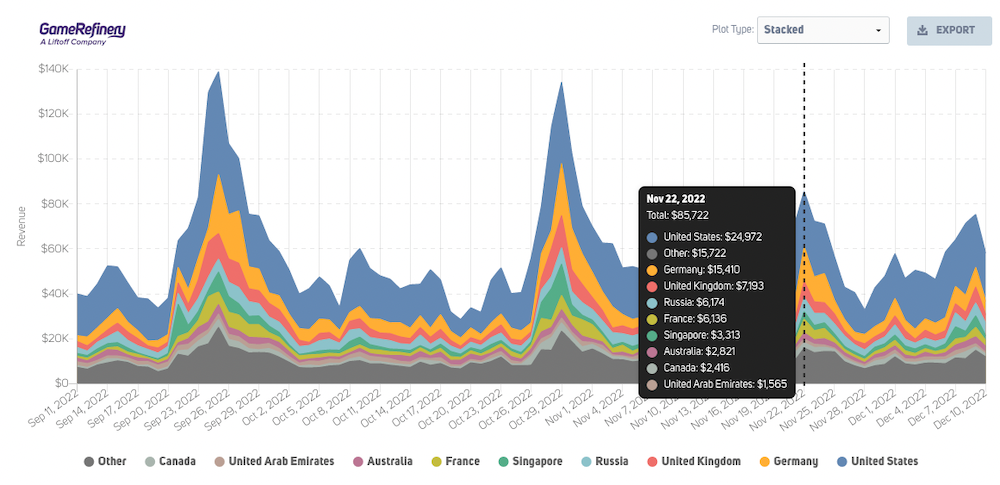 Other examples of World Cup events and content in the mobile market
Similarly, Westward Journey Online added a new side game mode where players predict the World Cup Top 4 using in-game currency, which could be obtained by completing daily tasks or through IAP. The update caused daily revenue to double after the update.

Downloads for FIFA Mobile were boosted off the back of the World Cup hype with a 200% increase in downloads on Dec 15 specifically.
Battle royale game Garena Free Fire added a new social area where players could enjoy playing football with friends.
Ants: Underground Kingdom took a slightly different approach by running a campaign on social media asking players to create a football-themed landscape.
Top tips to help kick off an event-themed update
Whether it's Christmas, New Year or an international football tournament, planning and putting together a successful seasonal event can be a real challenge – especially when there is so much competition. Using the GameRefinery platform, you can stay ahead of the market by reading through our detailed analysis of updates in your competitor's games, including a breakdown of just how successful they've been.
To help get you started, here are a few tips to keep in mind as you look ahead to sporting and seasonal events coming up in 2023 and beyond:
1. Seasonal cosmetic items can be a powerful tool for driving revenue
Players love to be able to customize their characters, which is why skins for things like weapons, vehicles and characters are used to drive revenue on games across all platforms – and they're especially effective when they have an exclusive design like a football theme.
For that reason, you may consider making items that are seasonal or linked to events available as permanent additions with a limited-time discount during the event.
2. Think outside of the box when designing your event
Whilst seasonal cosmetic items and other rewards can be an excellent way to hook in players, you need a plan to maintain that engagement. One way to do this is through a themed battle pass which incentivizes progression through different tasks. You may also want to include a special currency for an event store if your game features many IAP offers.
Don't be afraid to think outside the box regarding how you approach the event within your core gameplay. PUBG Mobile's mechanics of shapeshifting into a football were no doubt unusual, but it likely helped garner attention through word-of-mouth and when being streamed on platforms like Twitch and YouTube.
3. Promote your events online through social media
Social media can be a powerful tool to engage with players when used correctly, as PUBG Mobile demonstrated during the World Cup by asking players to share the event in exchange for the free Messi jersey.
Be sure to identify ways to integrate social media into your own game, such as encouraging players to share their achievements with features like in-game trophies. And if you are collaborating with any prominent brands, see how they can support your marketing strategy by sharing the event with their followers too
If you enjoyed reading this post, here are a few more you should check out: