We've been writing about the growth of 'hybrid' mobile games – when a title merges two or more genres to create an entirely new gameplay experience – since 2020, but hybrid games have evolved a lot since then, especially when it comes to the game genres that are being merged together.
In the past, hybridization was mainly seen in 4X strategy games that merged with puzzle and idle RPG mechanics, but in recent months this phenomenon has spread to titles of all shapes and sizes across the market – not just the hybrid-casual genre.
In many respects, this change isn't particularly surprising. Analysts have widely reported developers' ongoing challenges with user acquisition targets as they wrestle with stricter app tracking policies, especially on Apple devices. Many developers have invested in more innovative gameplay mechanics to broaden the audiences they can advertise to, with the diversification of game genres being a natural extension of that.
This has led to some wildly unusual combinations. Most notably, digital trading-card games (TCG) have become more prolific after Marvel Snap, and TCG mechanics can now be found in the action-RPG Genshin Impact and the arcade-racer QQ Speed. Likewise, construction elements have become intertwined with the core mechanics of many titles, such as the Japanese-hit Slime Isekai Memories, where narrative progression is tied into its base building despite its focus as a turn-based RPG.
Below, we delve deeper into some of the most interesting hybrid mobile game examples that prove which genres are the most compatible for combining.
QQ Speed
An arcade racer implementing TCG mechanics
The first game on our list is QQ Speed, an arcade racing game with a manga-inspired art style that's been very successful in the Chinese market. The game gained a following thanks to its similarities to Nintendo's hugely popular Mario Kart franchise, but it's taken an unexpected turn with the addition of a new card battler mode.
Mechanically, the mode is relatively similar to Blizzard's Hearthstone. Each turn, players have a set amount of mana they can use to play cards with a variety of attack and defense-related properties from their hand, with the ultimate goal being to reduce the enemy's health to zero. Players progress through levels against PvE opponents and can upgrade and purchase new cards to build their perfect deck. An additional PvP mode was added to the card battler in an update shortly after launch, where players can really put their collection to the test.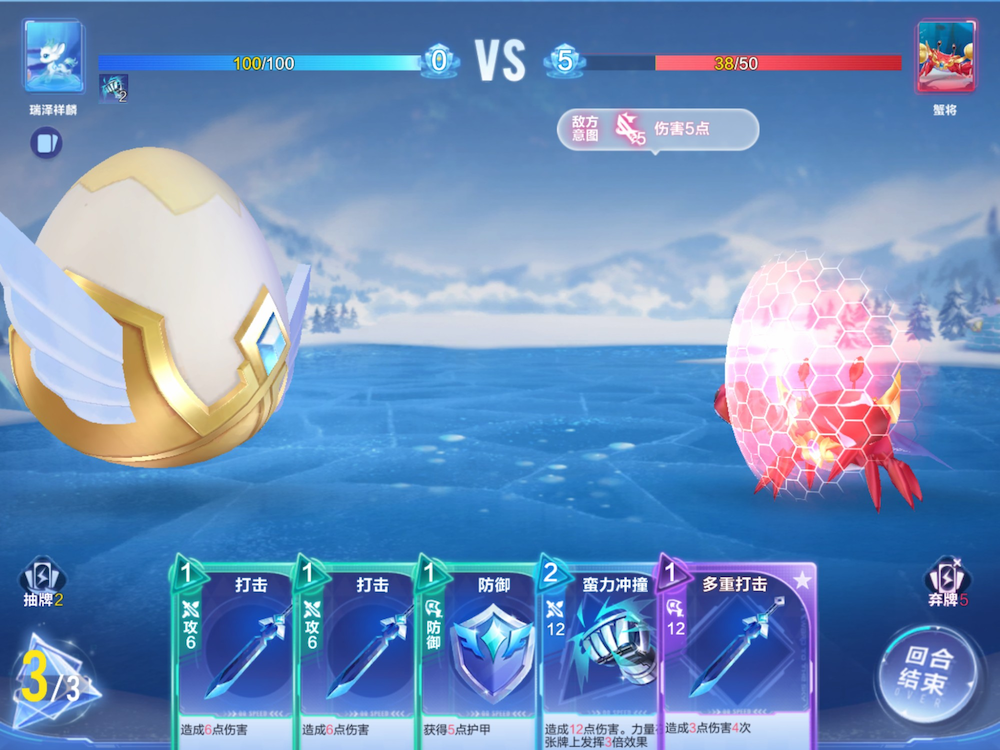 These mechanics are unconventional for a racing game but aren't surprising. After all, this is hardly the first time that QQ Speed has added a new mode that significantly differs from its primary mechanics; it once featured a Fall Guys-style minigame and a recreational area where players can hang out and chat with others.
Merge Vikings
Combining merge2 mechanics with progressive character and building vectors.
Merge Vikings takes a unique approach to hybridization in the merge space by combining merge2 mechanics with build and battle gameplay. The game mainly focuses on asynchronous PvP matches, reminiscent of titles such as Boom Beach, with the goal being to wreak as much havoc on the opponent's base as possible.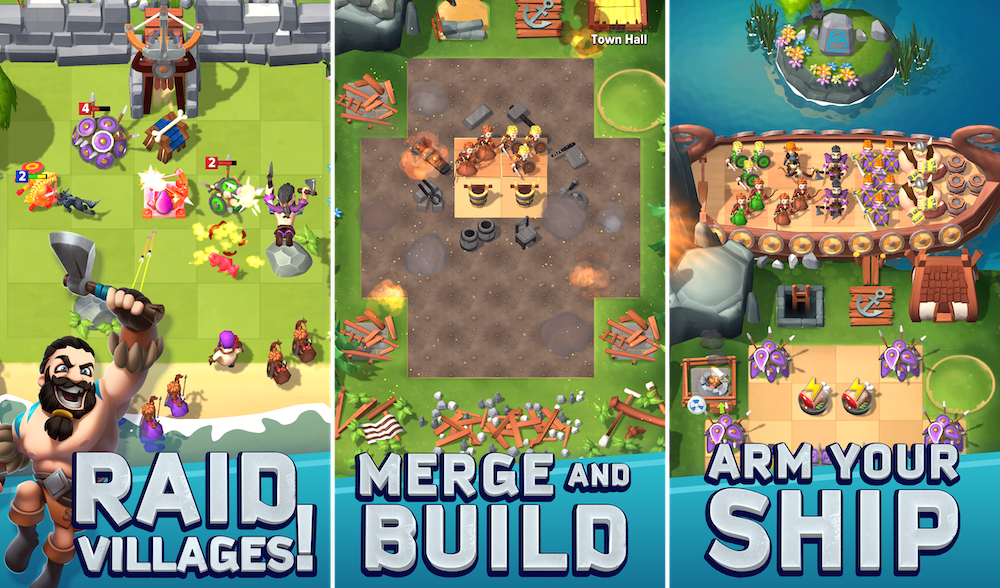 Merge Vikings is interesting because it replaces the typical merge2 meta layers, such as decoration and narrative, with character and building progression vectors. The game does this through permanent source buildings, which produce various merge items and currencies that players can use to upgrade their arsenal and defenses.
Just like in other merge2 games, the constraints of the merge2 board also provide some strategic puzzle elements to make Merge Vikings more engaging. As an example, players must choose which merge chains to focus on, which items they sacrifice when they're running out of space, and how best to utilize their limited energy to win the match.
Merge Vikings is yet to implement IAP monetization, but given its merge chain progression is intertwined with character and building progression, we suspect this will lead to some exciting monetization opportunities further down the line.
Goddess of Victory: NIKKE
A third-person-shooter action RPG with progressive base-building and relationship elements.
Level Infinite's action RPG, Goddess of Victory: NIKKE, became one of the most popular titles on the mobile market when it launched in November 2022 and is still very popular in Japan. The game is an almighty genre mishmash almost reminiscent of a AAA console game, carefully combining heavy story and character-driven RPG elements with hectic shooter gameplay.
The narrative is a vital part of the drive toward in-game progression. The sci-fi story takes place on a post-apocalyptic Earth where alien robots are trying to destroy mankind, forcing it to flee into underground colonies. The player is sent to explore the surface as the 'Commander' of a squad of female defense androids known as NIKKEs.
Goddess of Victory: NIKKE initially appears centered around fast-paced, third-person shooting, but its gameplay can actually be set to be completely automatic. Even with manual controls, the game heavily relies on aim assistance to lock onto targets. While this makes the shooting fun and approachable for more casual players, it becomes less appealing for those with more experience.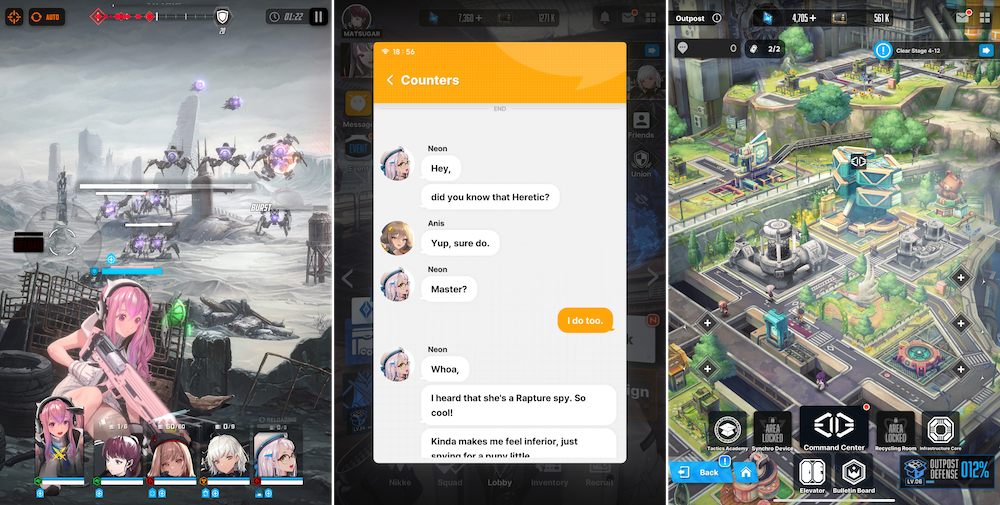 Instead, much of the game's appeal comes from collecting and strategically managing a collection of NIKKEs acquired through gachas (with IAPs available). Each NIKKE triggers a series of small events when first acquired, aiming to get players to invest in the new character emotionally. The NIKKEs constantly strike up 'spontaneous' phone chat conversations with the player, and it's possible to experience unique story sequences with them as relationships build.
The game also features a base-building system, which increases characters' attributes and is managed in a separate menu called The Outpost. Some buildings include an 'Outpost Defence,' which accumulates resources over time, and a 'Synchro Device,' which allows players to temporarily lift a NIKKEs' character level to that of their higher level NIKKEs.
X-Hero
An idle RPG that regularly experiments with new genres through mini-game implementation, including hypercasual puzzlers, auto-battle chess, and casual casino.
We discussed how the character collector, idle RPG, X-Hero, has been experimenting with different hyper-casual minigames (such as a hypercasual puzzle mode called SaveDog) to help drive user acquisition in our blog on the biggest mobile game development trends of 2022. Despite that, we've barely scratched the surface of the depth of hybridization within the game.
X-Hero's primary mode, X-War, takes players through maps full of levels to progress a simple storyline as they take on auto-battle RPG matches with a team of six heroes. The diversity on offer massively increases once you look at the other auto-battle RPG PvE modes. Players can tackle battles in the Time Travel and Galaxy Wanted modes, take on a Star Trek mode incorporating roguelite elements and explore the Discovery Hall, alongside numerous other modes such as PvP in Guild Wars and 1v1 arena.
For additional hybridization, X-Hero taps into the casual casino genre as well. The game features a Homeworld Slot mode with similar mechanics to the hit game Coin Master. Players spin a slot to gain rewards and steal from other players' bases while constructing their own base for great benefits supporting the main idle RPG gameplay.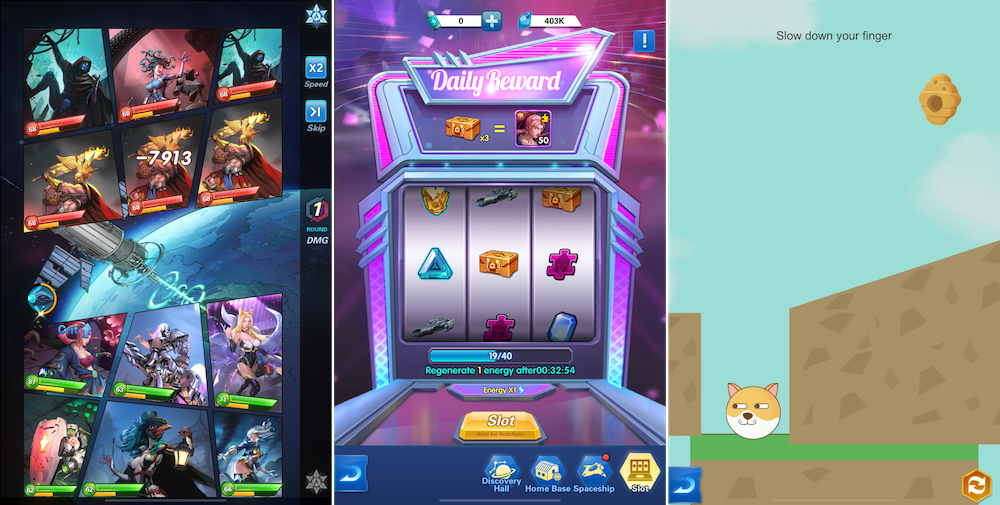 Genshin Impact
The open-world RPG added a permanent TCG minigame
Genshin Impact hasn't waned in popularity since storming onto the mobile and console marketplace in 2020 with its high-quality production values, cel-shaded visuals, open-world RPG mechanics, and strong narrative focus. The game follows the template of many open-world RPGs, with players invited to freely explore, climb, glide, and fight their way through the vast region of Teyvat as they take on various quests and activities.
The game's more recent experimentations with hybridization have seen the permanent addition of a turn-based TCG minigame called Genius Invocation. This mode is designed for advanced players as endgame content and is played with 33 card decks, consisting of three hero cards and 30 other cards – players receive their first deck as part of the tutorial. Players can acquire additional character cards by defeating certain NPCs in a duel while completing specific objectives during the match.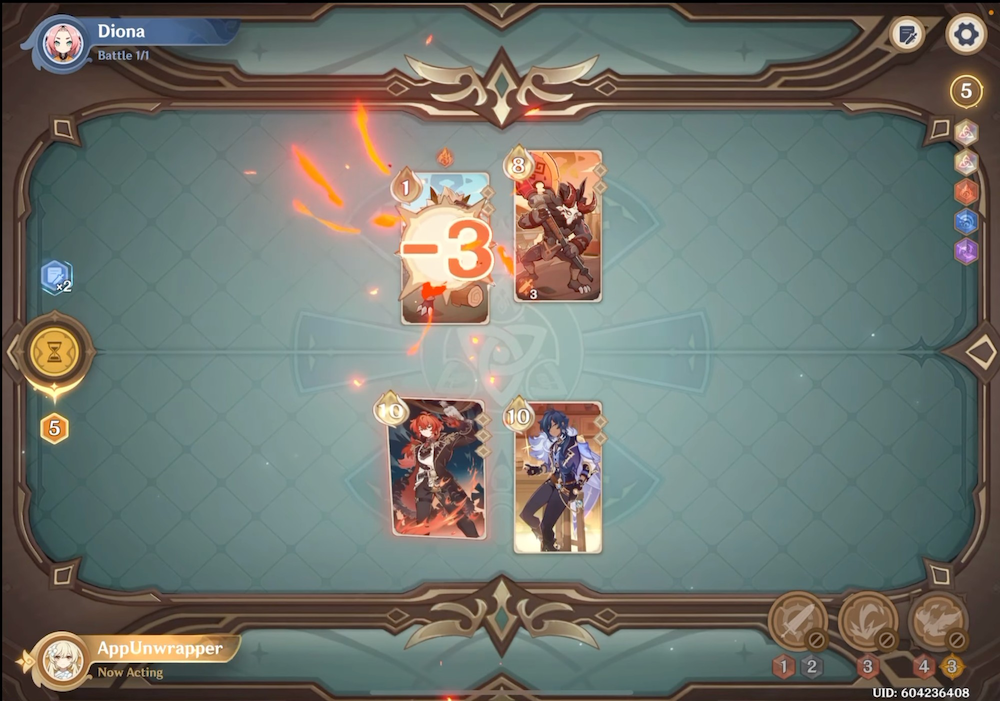 Genshin Impact also previously put its own unique spin on Pokémon with a Fabulous Funghi Frenzy event, where players had to catch mushroom creatures and train them to fight in a tournament to progress the story and win special event currency, as well as a free four-star character.
Slime Isekai Memories
The turn-based RPG wraps 4X and tycoon mechanics around a base-building meta layer.
Slime Isekai Memories may have fallen off the US market's radar but this turn-based RPG based on a hit anime/manga series is still very much alive in Japan. Many players are likely drawn to the game because of its high production values and respect for its source material (the original cast voices in-game characters), but what keeps them engaged is its amalgamation of hero collection and base-building mechanics.
In the game, players collect characters and develop them for use strategically in battles to ultimately progress the main campaign, which follows a new story supervised by the original author. The base building meta, Build Nation, is directly incorporated into this; players cannot progress until they've sufficiently developed their base's population by constructing new buildings or upgrading existing ones.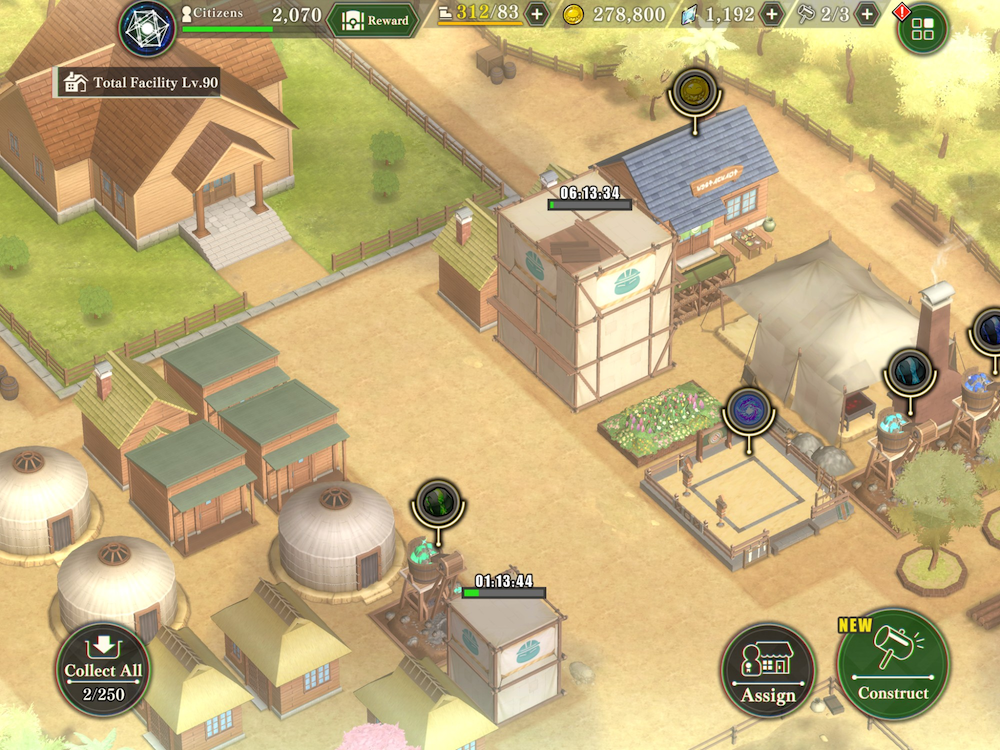 Build Nation also uses a resource generation system with various supplies, such as character upgrade materials, more commonly encountered in 4X and tycoon games. Hybridization has been critical to the success of many 4X strategy games, like Puzzles & Survival (4X and puzzle RPG) and Top War: Battle Game (4X base building with merge mechanics), so this crossover into more traditional RPGs simply further emphasizes the trend across the broader market.
Why are hybrid mobile games becoming more popular?
The mobile games market has always been known for experimenting and leading the way with innovation, and introducing new gameplay mechanics from other popular genres is an effective way of keeping players engaged.
This has resulted in the rise of hybrid-casual games, a genre we explore in great detail in the Liftoff 2023 Casual Gaming Apps report, but it's important to remember that hybridization isn't limited to games in the casual genre – there are plenty of midcore and premium games experimenting with hybrid mechanics, too.
So what are the benefits? Hybridizing your mobile game is a great way of broadening its appeal and boosting user acquisition. X-Hero's SaveDog hyper-casual mini-game capitalized on the viral TikTok hype surrounding the Save The Doge game and helped push X-Hero to the top of the download charts by utilizing the mode in its UA strategy across social media platforms. While a lot of the players downloaded the game for the hyper-casual mode, many stayed after familiarising themselves with the game's main mechanics.
Similarly, hybridization can be a great way of getting players involved with game genres that they might not have sought out otherwise. Think of all the QQSpeed players that had never played a card battler but ended up falling in love with a new genre after it introduced a TCG mode.
Hybridization can also open up new monetization layers for your game, especially if you're introducing new gameplay mechanics from a genre with lots of monetization potential, such as the base-building mechanics that could supplement an RPG by introducing a new in-game store for upgrades.
Finally, hybridization is a great way to gauge the reception of new gameplay mechanics, especially if you're hybridizing through a mini-game or limited-time event in LiveOps. If these new mechanics have been positively received by fans, they can be implemented as a new full-time game mode.
Top things to consider if you're hybridizing your mobile game
While the hybrid mobile game examples above prove that you can mix and match most genres, there are still some key things you should always consider.
Genre preferences change in different markets so think carefully about where your game is the most popular and how existing players might respond to the addition of less-familiar gameplay mechanics.
Take influence from viral trends on media platforms, such as TikTok, but remember that these trends won't stay around forever. You can find more information on how to build better mobile games by leveraging TikTok trends here.
Play to your strengths. If your game has built a solid user base as an RPG, it is not necessarily a good move to move away from those RPG elements to chase trends in another genre and vice versa. Weigh up the pros and cons of introducing new trends and mechanics; balancing the expectations of existing players around bringing new players into the game can be tricky.
Always have an eye on the gameplay mechanics and genres that are trending in the market and think about how you can merge them with your existing mechanics to innovate. The adoption of TCG mechanics amongst some of the most successful mobile games is being done because TCG mechanics are very popular right now.
If you enjoyed reading this post and would like to find out more about hybridization and other trends within the mobile market, then be sure to check out some of our other articles below:
You can also find more information on the rise of hybridization in the casual market and how this has paved the way for the hybrid-casual genre in the 2023 Casual Gaming Apps Report.