We have recently witnessed interesting mobile gaming trends, such as the rise of social features and genre mashups, whose emergence and adoption have been more or less influenced by the changes that were brought by the global pandemic and post-IDFA world. Therefore, we thought it could be interesting to take a look at how these trends are currently manifesting in casual games.
In this blog post, we'll use data and practical examples to illustrate how the recent megatrends are showing in various casual mobile titles and how they are tied to player motivations.
Meta elements are becoming a more essential part of casual games
Traditionally, casual games have been all about core gameplay:
Easy to learn → get into the game right away
Easy to hop in and out → a way of relaxing/spending time
They don't require too much effort to play and enjoy
Moreover, casual games' focus has been on monetizing the core game:
Boosters to reduce the difficulty
"Continues" to avoid losses
Extra lives/energy to continue playing
Now we're starting to see the hybridization trend in casual games through the rise of meta-game. If you're unfamiliar with the term hybridization, by this, we're referring to the merging of two or more genres to create an entirely new kind of gameplay experience.
The most significant reason for the exponential growth in hybrid mobile game design is iOS 14.5 and IDFA. Still, in the case of casual games, the increased adoption of meta elements is also due to the maturation of the casual mobile game scene. Especially midcore elements have found their way into casual games (and vice versa). That said, the core game is still the primary focus in casual games, but introducing more meta elements has definitely opened ways to bring more sense of progression and diversity for the players.
Examples of meta elements in casual games:
Collectible items/characters (stickers, mascots, vanity items)
Light upgrading mechanics of items, characters used in the core gameplay
Light construction mechanics (decorative or small boosts)
Narrative elements to bring a sense of immersion and progress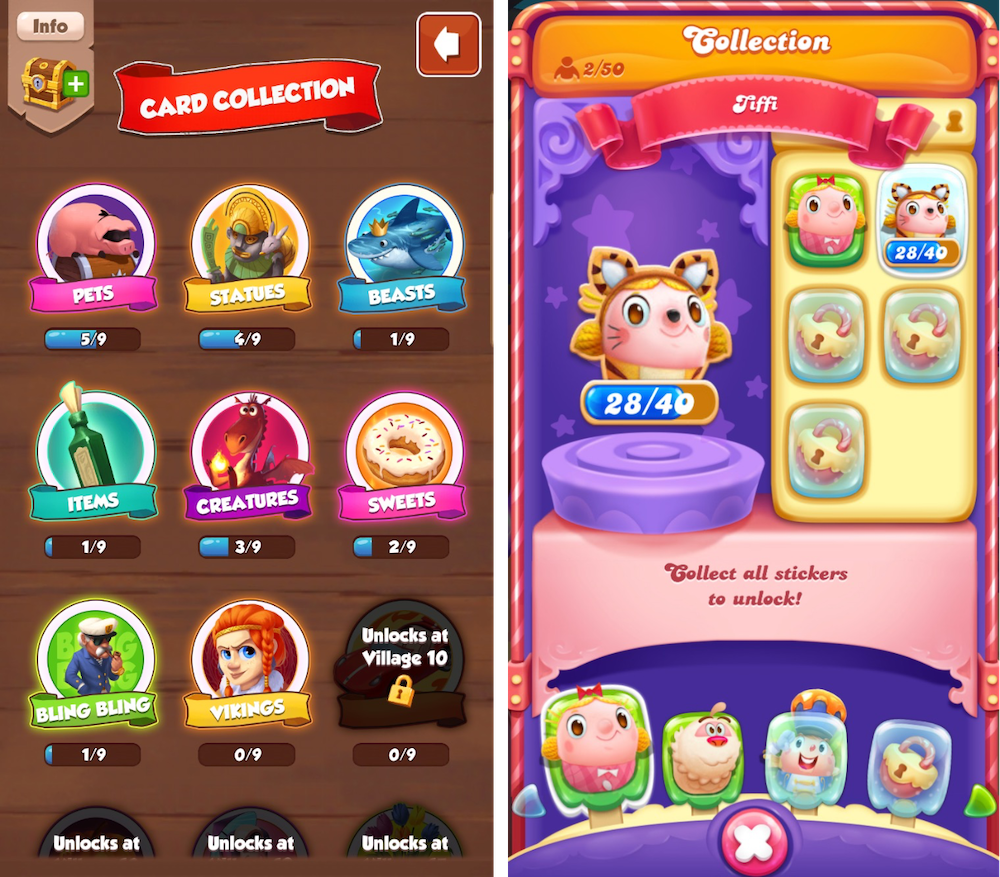 Interestingly, the trend is most clearly seen in the rise of collection mechanics. The number of games having some level of collection meta has more than doubled during the past few years. The trend has been even stronger among the top 100 grossing as the utilization-% of collectibles albums has skyrocketed from around 20% to over 70%!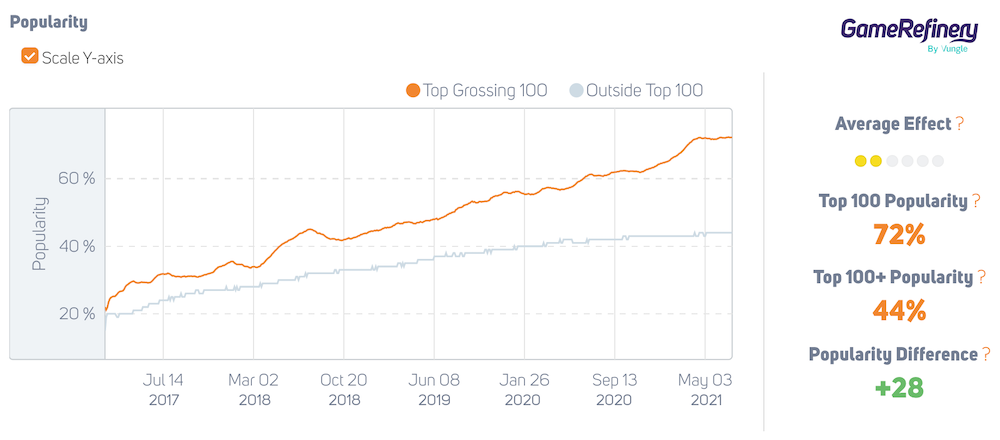 Why you should add meta-elements – 3 reasons to consider
1. Differentiate and surprise
Mobile games have now established themselves among "average consumers." This means that even the most casual gamers are ready and looking for new things and additional layers in their games. Introducing meta elements adds possibilities for differentiation and a deeper gaming experience.
2. Increase "sinks" and monetization
Adding meta elements also opens up doors for additional monetization sinks. For example, collections and customization elements don't affect the core game, so there's no fear of "pay to win" or unbalance issues.
3. Broaden Motivational Appeal
Meta layers can be used to bring depth to the game by giving players additional goals to achieve and introducing additional motivational drivers to boost retention (e.g., escapism through story elements, self-expression through decorations). With meta-elements, this motivational "enrichment" can be done without having to touch the core game.
Example: Broadening motivational appeal with a meta-layer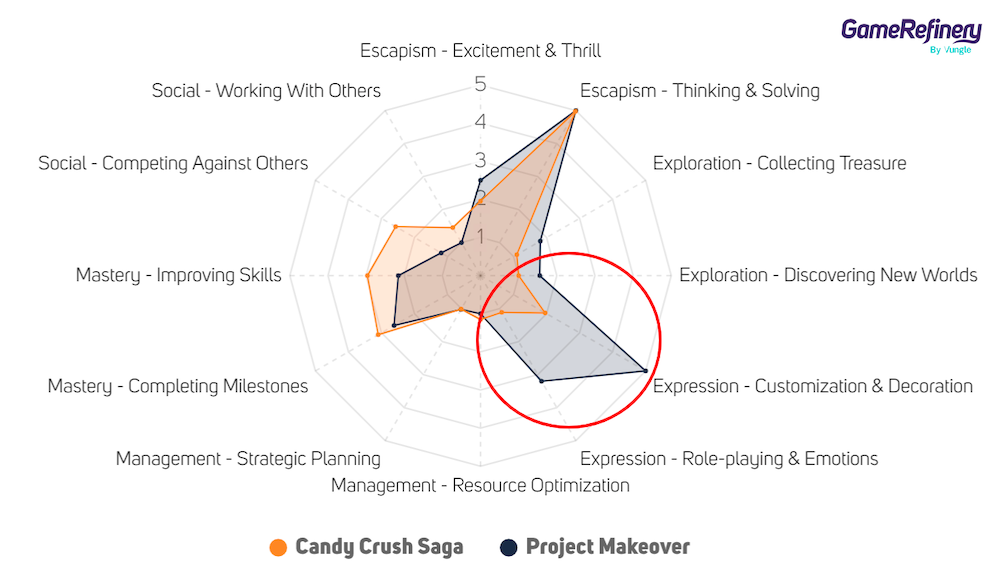 Different meta layers can increase your game's appeal towards player cohorts with different motivational driver profiles, resulting in a more engaged player base overall. Project Makeover's narrative/decoration meta brings an extra "motivational angle" to compete against Candy Crush Saga, as shown in this motivational emphasis graph. In other words, Project Makeover appeals to a broader set of motivational drivers and is thus likely to lure in new types of players who are driven by Expressional motivations.
Social features and communities are becoming more popular and common in casual games
Traditionally, deeper social mechanics have been associated with midcore games.
Midcore games – Social features are one of the biggest building blocks of all the game systems.
Complex social features important part of practically ALL top midcore games
Deep guild systems with lots of mechanics (guild shops, currencies, co-ops, etc.)
Games often revolve heavily around playing with your guildmates (4X strategy, many RPGs, etc.)
Casual games – Generally focus on the core action layer with very light (if any) social interaction.
Sending help in match3 games
Chatting/emojing in slots and poker
Visiting your friends' farms in tycoon games
Now, these deeper social mechanics, like co-ops, guilds, and social live events, have started popping up in all types of casual games! As noted in our 2021 trend forecast, we're seeing more and more mobile games adding spaces where people can interact with each other, and casual games are no exception in this matter.
Players (and people in general) are looking for social interaction and a sense of "digital togetherness", which has resulted in the popularity of social gaming and playing together with other people (→ communities). Even though casual gamers are not as competitive-minded as midcore players, they still enjoy light competitiveness especially as a part of a team.
Guilds are especially trending heavily in the casual scene, as we can see from the graph below.

First and foremost, guilds help players find communities – people with similar playstyles, interests, and levels of engagement. However, they also act exceptionally well as a hub or foundation, enabling the introduction of other social features, such as donating/borrowing, co-op playing, communal goals to complete together, guild wars/competitions, etc.
Most top casual games introduce guilds step-by-step by first laying down the foundations of the mechanic and then adding depth to it through co-op mechanics. The light approach makes it easy for casual audiences to get introduced to guild mechanics and communities, and it doesn't overwhelm the casual players with complicated mechanics. Then later, by adding, e.g., co-op modes, development efforts, and team competitions, guilds become more engaging and integral part of the whole gaming experience.
Through these steps, casual games have not just increased social engagement and communal aspects, but they've also built a solid foundation for any future social features and events they might come up with.
For more feature popularity data, log in to the GameRefinery SaaS service or contact us!
Player engagement and stickiness are increasing in importance in the casual game scene as competition gets tougher
Engaged casual gamers with high LTV have always been costly to acquire in the highly competitive Match3 landscape, but now things are getting even tougher in the post-IDFA world.
Moreover, the revenue differences between top casual titles have evened out, which means that finding ways to engage and retain your users has become more important than ever. Next, we'll go through three different ways we've seen casual games try to overcome current challenges.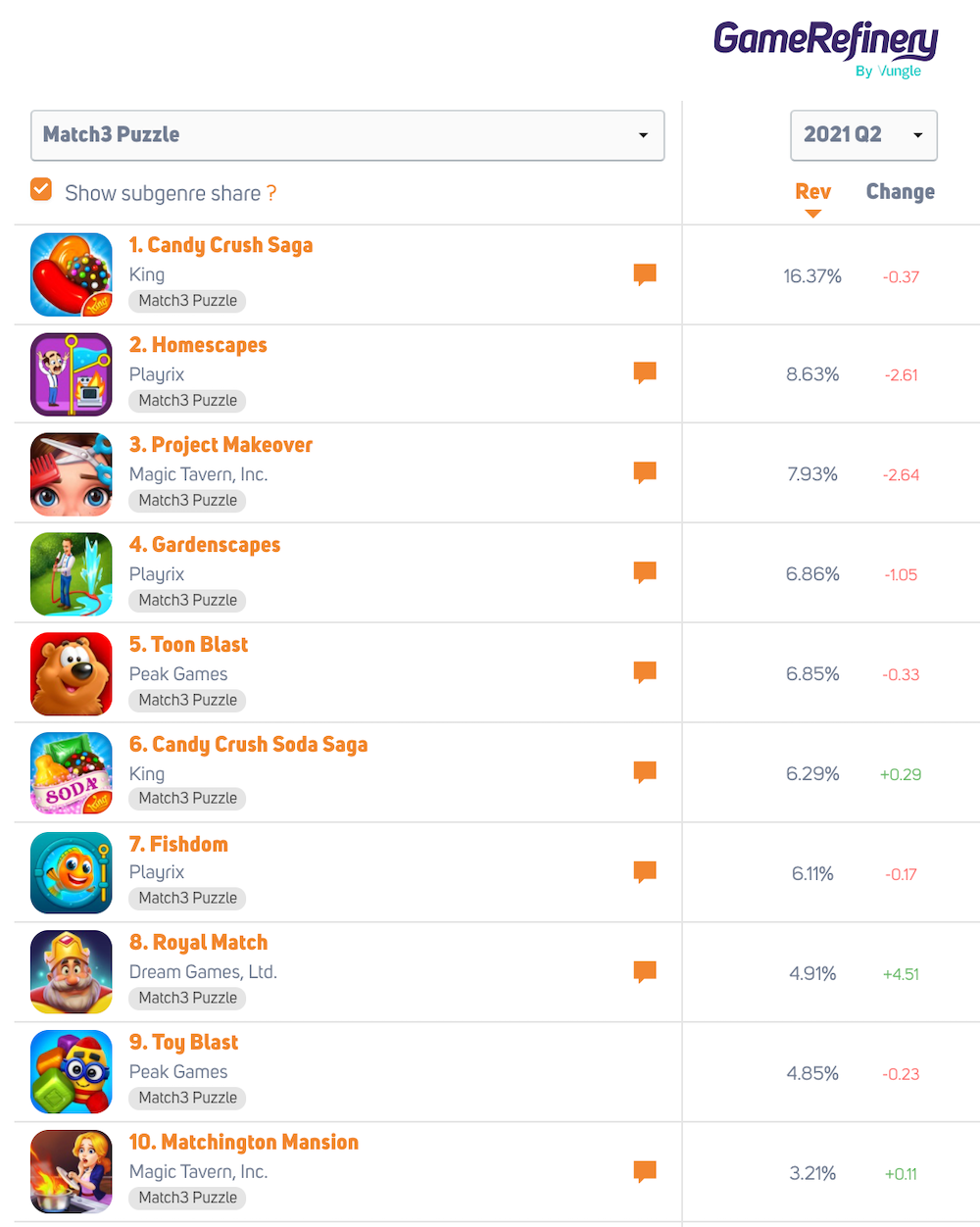 Recurring events with unlimited lives reward
A rich live event offering brings fresh content into the game and increases retention and monetization – and all the top casual games know this. In casual match3 games, there has been a huge increase in various "recurring" events that reward you with unlimited lives very early on. This increases players' engagement and session length during the event and "hooks" players to the game.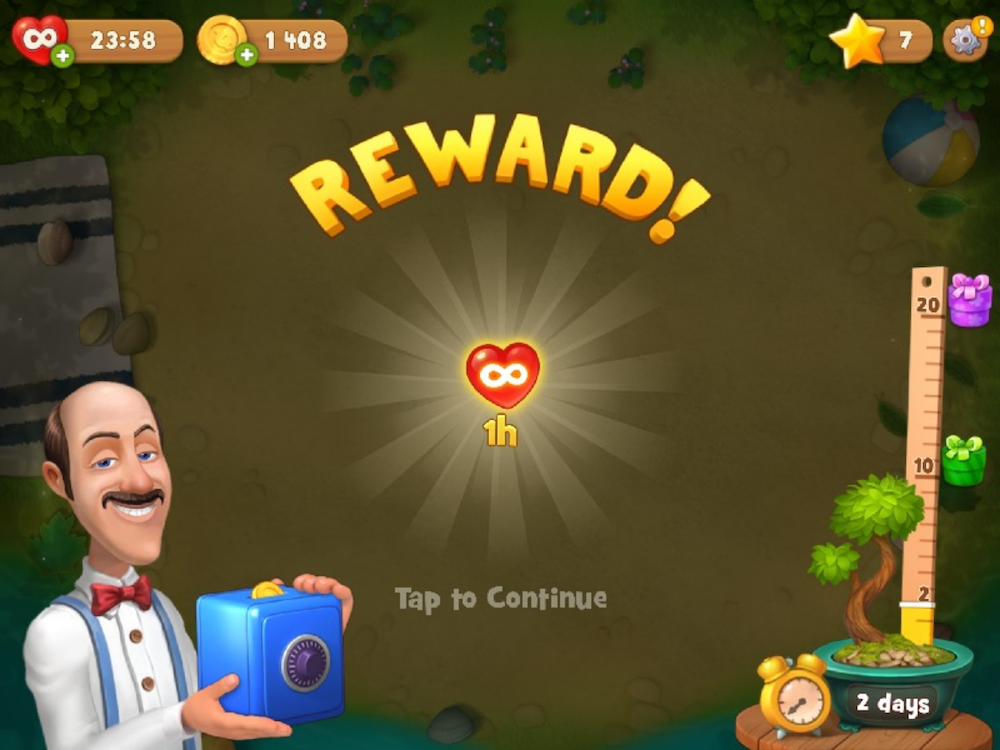 Once players are really engaged in the game/event, they are more prone to spending money to avoid "loss." This effect can be increased even further in competition/league events, where you are playing against other players.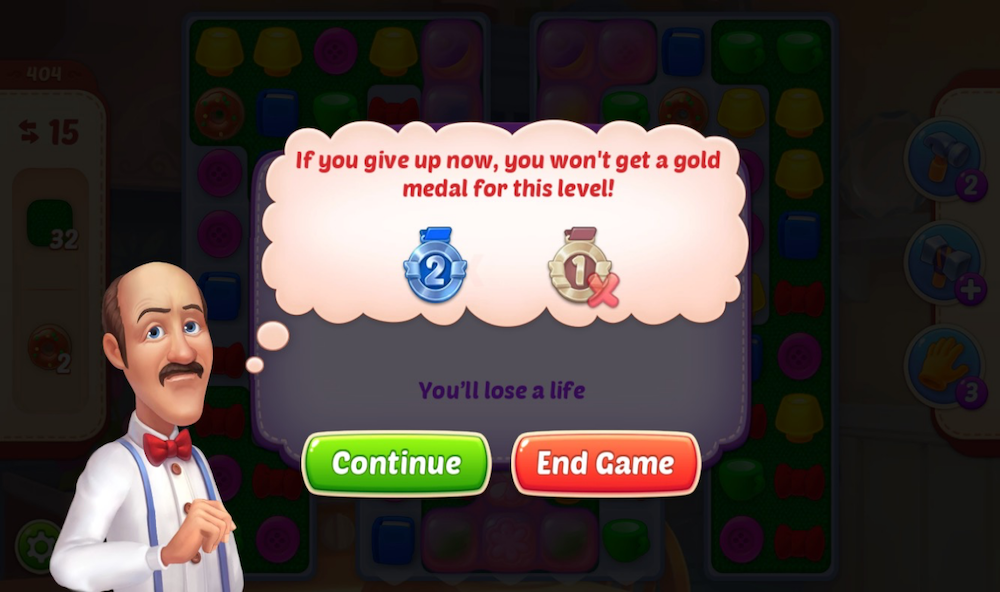 Special playing modes
Based on the recent market trends, the importance of special playing modes (either permanent or looping events) has been increasing especially in casual games, further proving that players love to experience new things and have different playing modes to choose from. In other words, special playing modes are an excellent way of giving players more meaningful core game content. Together with loose enough session length restrictions, they drive engagement and stickiness.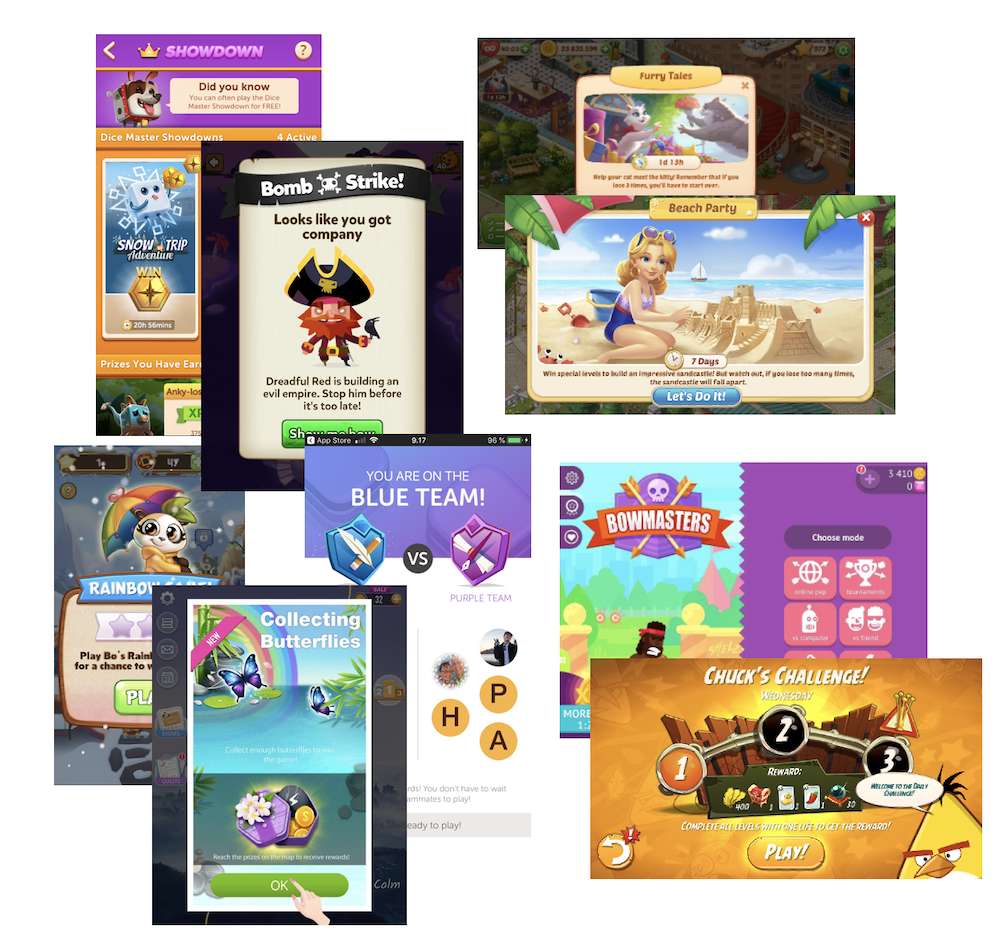 Season Pass
Many top casual games are now using a Season Pass System (basically a Battle Pass system) to introduce longer-term goals and increase a sense of accomplishment through exclusive rewards.
Season Pass mechanics in a nutshell:
Players complete tasks or stages for "Season Points"
These points are needed to progress through tiers in the season path
For reaching a tier, players get rewards (currency, boosters, decoratives, etc.)
If you have purchased the Season Pass, you get better and more exclusive rewards
New Season Pass for each new season → players have a limited time to earn all the goodies from each pass, which is an effective engagement and retention driver

Season Pass is already utilized by a growing number of top 100 grossing casual games (around 30% of top match3 titles).
Example 1: Gardenscapes' Season Pass
Players complete levels to earn points to progress in the season. A golden ticket can be bought to unlock the extra reward layer. Rewards include, for example, boosters, unique bonuses such as special pets to be unlocked into your garden, and increased maximum lives for the duration of the season.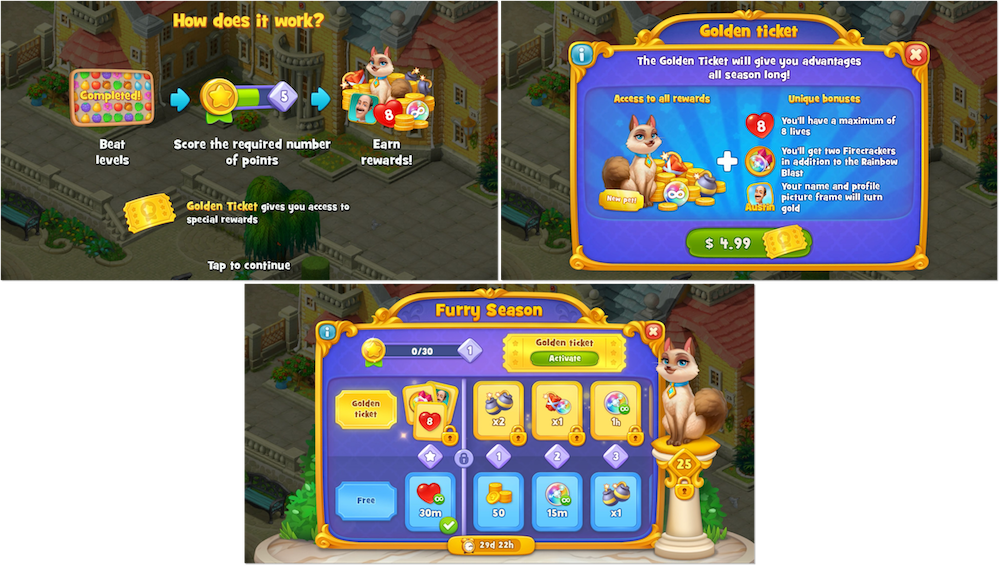 Example 2: Clockmaker's Season Pass
Clockmaker's Season Pass variation has task-based progression. Players complete daily and weekly tasks to progress in the Pass and earn more rewards, including boosters and premium currency.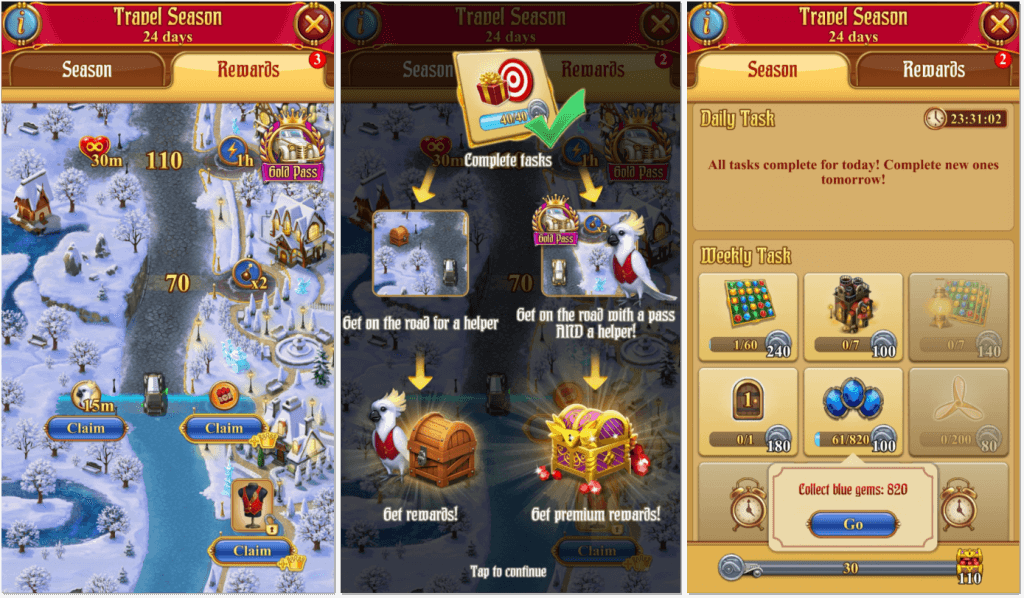 Why does Season Pass work so well – 3 key reasons
1. It doesn't affect the core game
As Season Pass is merely a way of rewarding players' progress, it can be implemented without having to tinker with the core game experience. This means that there's no significant risk of causing balance issues OR altering the way players experience the actual game itself.
2. It increases retention and sense of accomplishment
Season Pass engages players, as rewards are given for playing and achieving milestones, not just passively purchasing a bundle of boosts. Moreover, limited time to acquire rewards incentivizes players to come back more often, so they don't miss any goodies. Lastly, Season Pass is especially suited for casual games, which typically lack long-term progressive goals and accomplishments.
3. It boosts monetization both directly and indirectly
Season pass boosts direct monetization through a premium pass because it resembles a subscription since it needs to be renewed each season. It also supports indirect monetization through increased engagement and playtime, which exposes users to the traditional monetization sinks (e.g., more lives, extra moves, boosters in Match3 games).
Summary
This is a pretty long blog post with a lot of information, so let's quickly summarize everything:
Meta elements are becoming a more essential part of casual games

Traditionally seen as belonging to midcore games, various meta elements are now trending heavily among casual games.
Meta elements can be used to broaden the "motivational appeal" of often simplistic casual games.
Social features and communities are becoming more popular and common

Co-ops, guilds, social live events, and other "deeper" social aspects of gaming are on the rise among casual games.
Guilds are especially gaining popularity → they are a great foundation to build other social features upon (events, co-ops, etc.).
Player engagement and stickiness increasing in importance as competition gets tougher

The cost of acquiring new players is growing → being able to retain those players is more crucial than ever
Special playing modes and Season Pass mechanics are trending as they bring fresh content and increase retention and monetization.
It will be interesting to see what the future holds for the casual game scene as the industry evolves and mobile game players, even the casual ones, constantly seek engaging and refreshing content in a game. If you want to do more research on the feature implementations mentioned above, hop into the GameRefinery service! We have tons of data and implementation examples of guild and collection mechanisms and over 250 other features as well, so log in to the service for more interesting insights on casual games!
If you enjoyed reading this post, here are a few more you should definitely check out: