Seasonal events provide a perfect excuse to find new and exciting ways to drive player engagement. That's why it is no wonder that 90% of top-grossing 100 mobile games use seasonal events to boost their revenues.
But is there more to seasonal events than just storefront changes, skins and icons, and reskins of past events? In this post, we'll cover all that and also look at some unique examples to hopefully give you ideas on what you could consider for your seasonal promotions.
The data and examples shown here are gathered from the GameRefinery service, which you can access here. We've picked here only a handful of our seasonal event implementation examples, so if you're interested in researching more about the topic, you should check out our service.
Not all seasonal events are created equal
It's good to remember that while some events are important to you, they may not be culturally relevant to all your target countries. This is especially the case when looking at the US and China, where Halloween and Christmas will be much more significant to a US audience than New Year for a Chinese audience.
Typically the most significant seasonal events in the mobile game markets are New Year, Lunar New Year, Valentine's Day, Easter, Halloween, Thanksgiving, and Christmas. However, there are several other smaller seasonal events that provide an excellent opportunity to give some seasonal joy for your players depending on your target countries.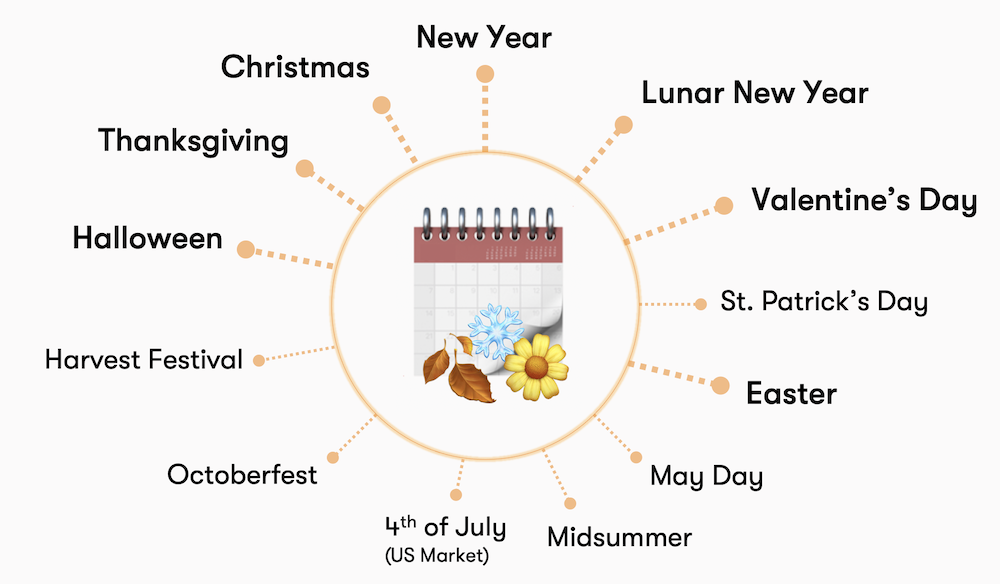 Typical seasonal event types
There are usually three different ways of how games implement seasonal content.
Just UI changes to represent the ongoing seasonal festivities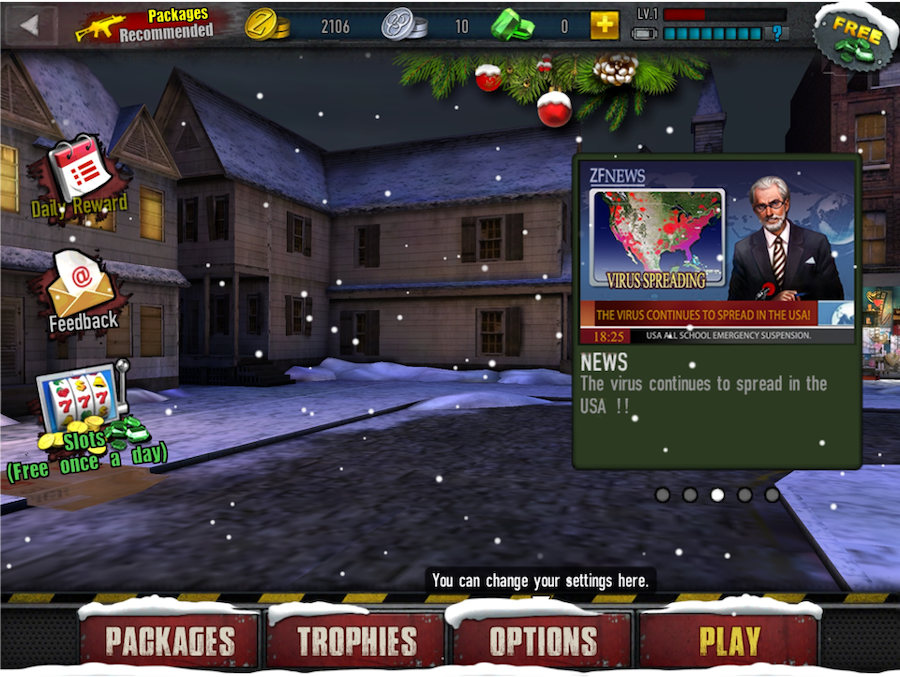 Event-related offers (e.g., Valentine's Day skins in the shop) + UI changes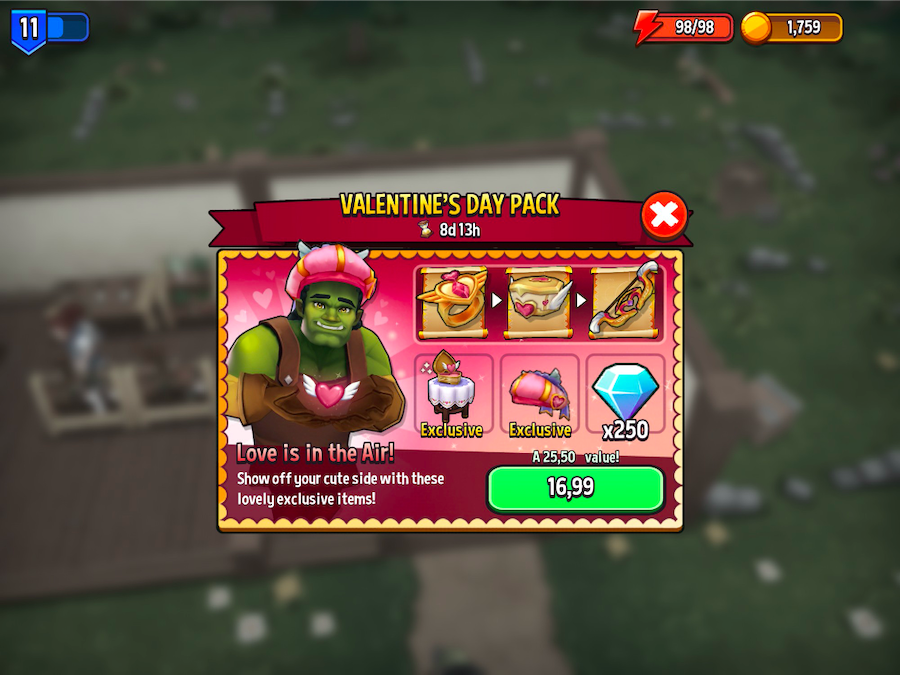 Playable content/event tasks/rewards + all the previous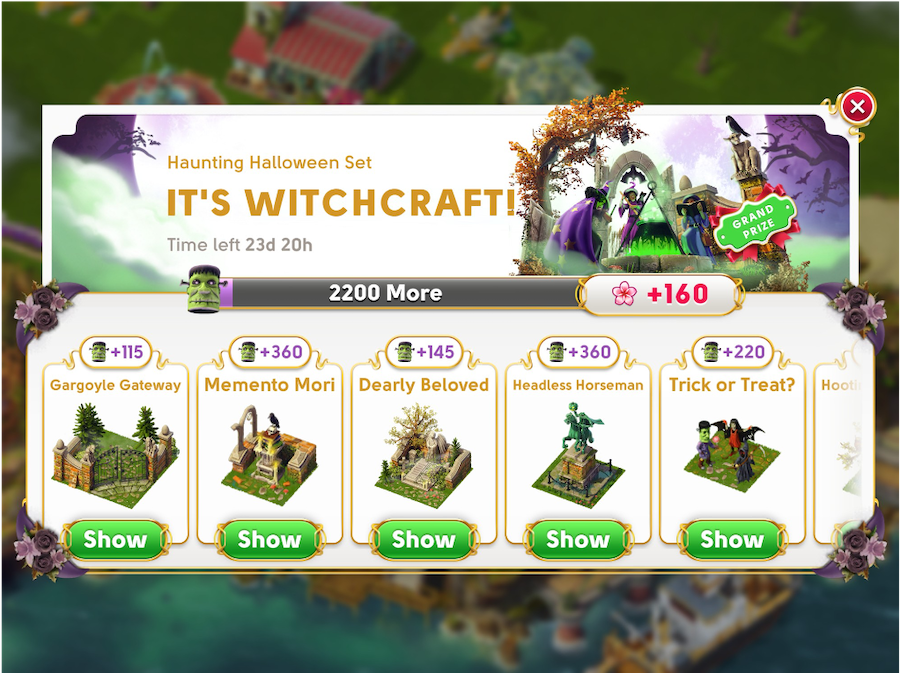 Many top games change their storefront to represent the seasons as well. Icon changes are usually more common, whereas screenshots are a bit rarer.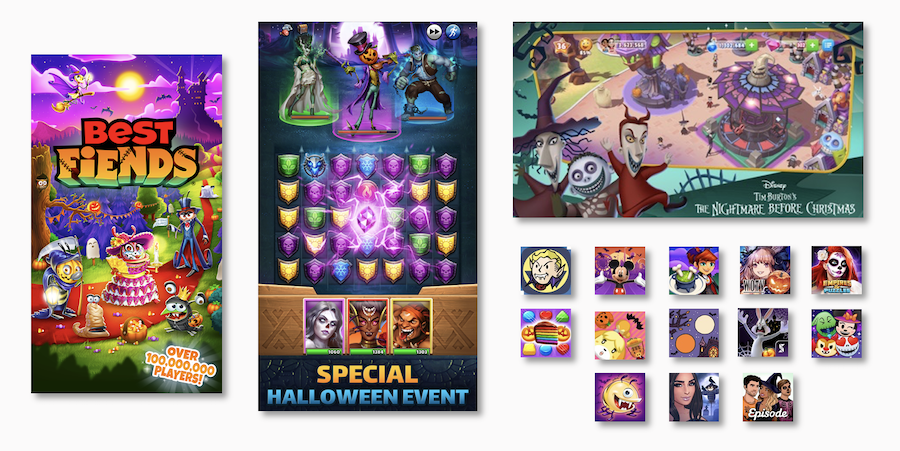 Seasonal event examples from top games
Let's take a look at how some of these promotional features have been implemented in some of the most popular games. Let's start with a couple of top casual games.
Gardenscapes
Gardenscape runs its seasonal events with a similar format every time but with different themes, of course. Players play levels to earn event currency, which is used to buy event-related decorations for your garden. When all the decorations are bought, players get a special reward that incentivizes players to collect them all.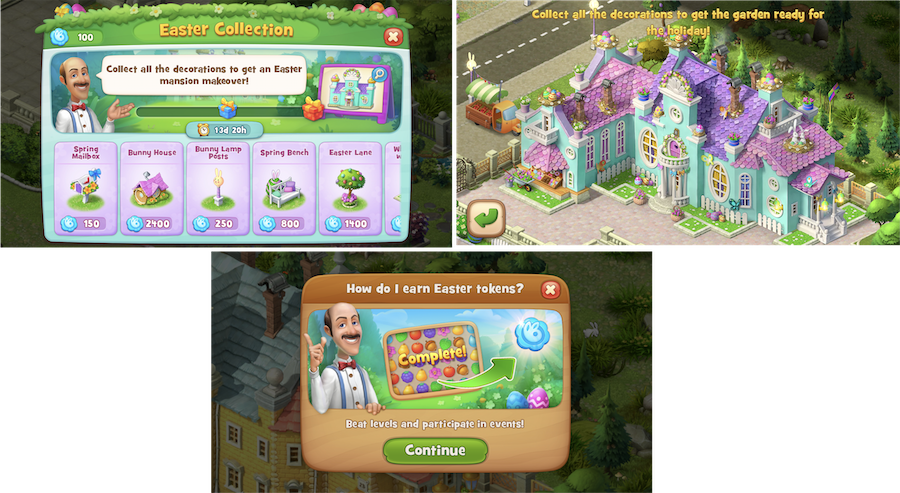 The Sims™ Mobile
The Sims Mobile's seasonal events have followed a similar pattern year-round, but the event framework has been changed each year. For example, in Christmas of 2018, the 12 days of Winterfest event had the players collecting Candy Canes, for instance, from event tasks that were used to unlock and purchase Christmas-themed special clothing, accessories, and furniture.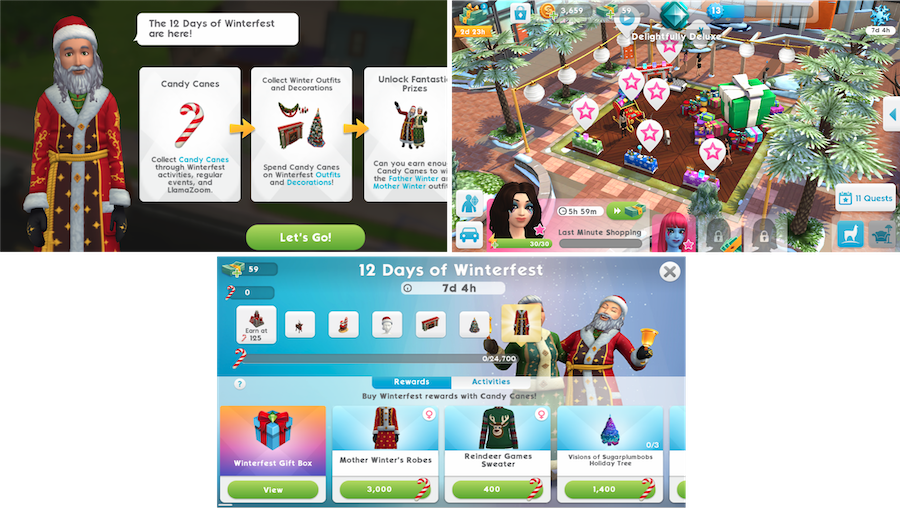 Next, let's have a look at how a few of the top-performing midcore games have executed their seasonal promotions.
PUBG Mobile
Sometimes games use seasonal events to collaborate with other fitting IPs/brands. In 2019, PUBG Mobile collaborated with Walking Dead during Halloween. In this event, players needed to complete various tasks to earn Walking Dead-themed cosmetic items.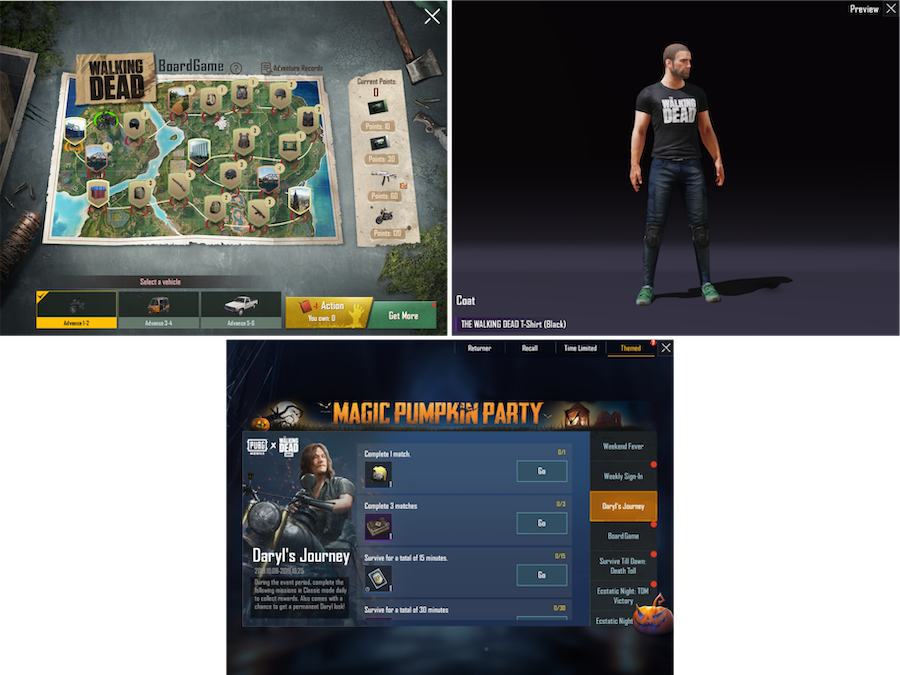 Hustle Castle
Hustle Castle offered players a chance to celebrate Lunar New Year with event-exclusive gacha. By participating in different in-game activities, players earned Lunar Coins, which then could be used to spin the event gacha for unique rewards such as a Lunar New Year skin for your base.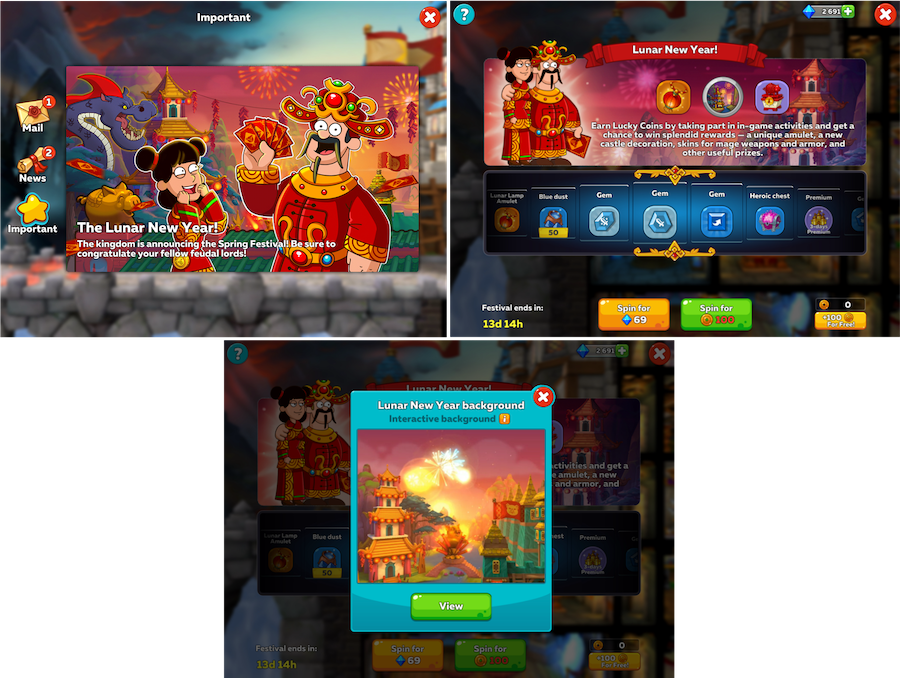 Unique examples of more market-specific seasonal events
At this point, we have only looked at seasonal event examples of the most common seasonal events of the year, but as we mentioned at the beginning of this post, several other smaller or more market-specific seasonal events also provide a great opportunity to offer some seasonal joy for your players. Our China and Japan market game analysts have collected a few unique examples of seasonal events that could provide you some inspiration to drive player engagement if your target markets happen to be China or Japan.
Seasonal events to consider – China
"Chinese Valentine's Day," known as the Qixi Festival in Chinese or "double seven," since it is celebrated on the 7th day of the 7th month of the lunar calendar, which was in August in 2020. The traditional Chinese day of romance.
Above is a screenshot from the Qixi festival event in the chart-topping MOBA game Honor of Kings. The event offered an event-only gacha with prizes such as a character skin from a classic Chinese fantasy film, collector's figurines of two in-game characters, and an in-game discount coupon worth 520 RMB (about 80 USD).
The Dragon Boat Festival, aka. "double five," is a traditional summer festival celebrated on the 5th day of the 5th month of the lunar calendar, which is usually in June. Traditions for the day include big dragon boat paddling races organized on the rivers of virtually every village and city, as well as eating a special kind of steamed and stuffed dumpling made of sticky rice called "zongzi."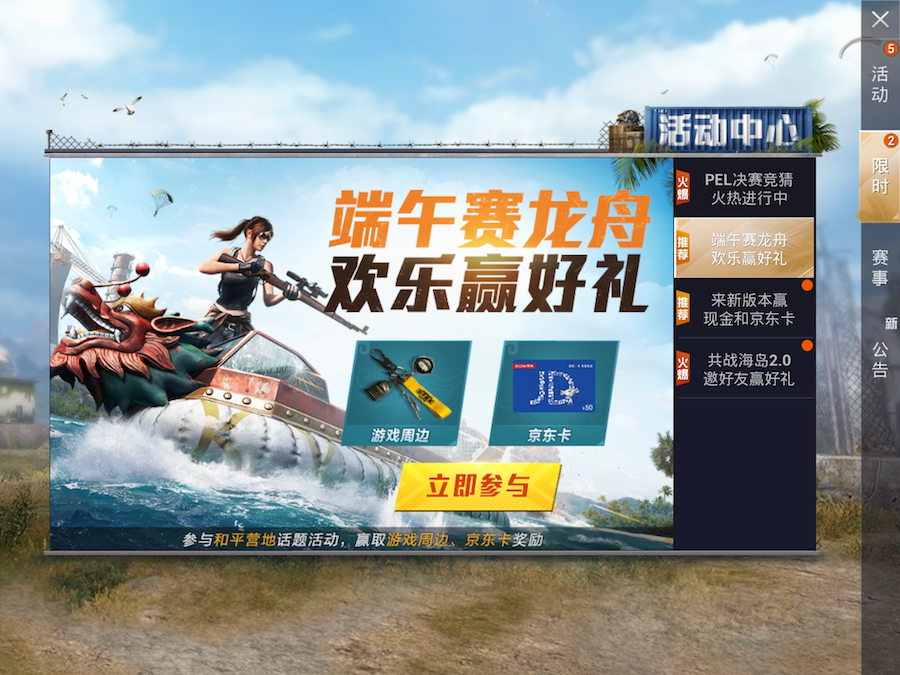 PUBG Mobile, which is known as "Game for Peace" in China, included special dragon hovercraft in its Dragon Boat Festival event, where players could win game merchandise and gift cards for JD.com ("Chinese eBay").
Singles' Day or "Double Eleven" is an unofficial holiday in China, known for being the largest shopping day in the world by consumer spending. Originating as a day to celebrate single people, it has been heavily commercialized by online retail companies such as Alibaba, and it is also extremely common for mobile games in China to feature IAP events around the day.

幻兽爱合成 (Huan-shou Ai He-cheng) had a Singles' Day event with limited-time IAP bundle offers and a points system where passing certain IAP thresholds would earn the player additional gifts.
Seasonal events to consider – Japan
Here are some of the popular seasonal events that typically pop up in Japan's market's games.
In spring, there is Golden Week, a week that encompasses four of Japan's 15 national holidays, and Hanami, which means "flower viewing" in Japanese, the traditional custom of enjoying the beauty of cherry blossoms.
In summer, the Japanese celebrate Matsuri or regional festivals, watching fireworks and eating specific street foods; Going to the beach, and splitting watermelons ("suikawari").
During fall, the Japanese enjoy fall colors during Momijigari, the Japanese tradition of visiting areas where leaves have turned red.
In winter, Japan celebrates the Japanese New Year (Shōgatsu), an annual festival with its own customs.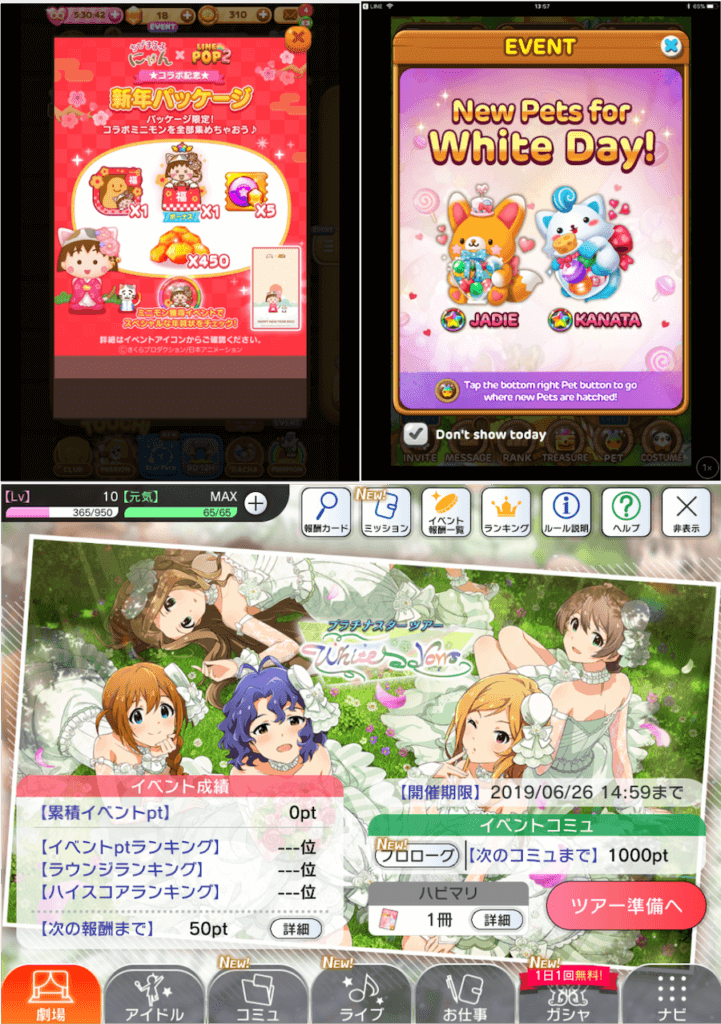 In summary
Introducing seasonally-themed events to your game can deliver significant benefits, as seen in many titles across all genres. By implementing a combination of features including event-specific currency, seasonal gachas, unique game modes, and collaborations, you'll be significantly increasing your chances of growing revenues and even re-engaging lapsed users looking for fresh content and brand new challenges.
If you enjoyed reading this post, here are a few more you should definitely check out: