Top War: Battle game is a Chinese 4X strategy game mixing merge mechanics in its core gameplay. Let's find out what's inside this strategy hit game in top-grossing 200 that makes it so successful.
The Chinese game from Topwar studio has been climbing the grossing ranks in both the Western and Asian markets. What makes this game interesting is its mixing of merge mechanics with a 4X strategy game, plus the colorful, cartoonish art style elements usually met in more casual games.
Top War is one of the top three 4X strategy games in the US
Top War is one of the top three 4X strategy games in the US market along with State of Survival and Rise of Kingdoms. (View the game in the GameRefinery service here.)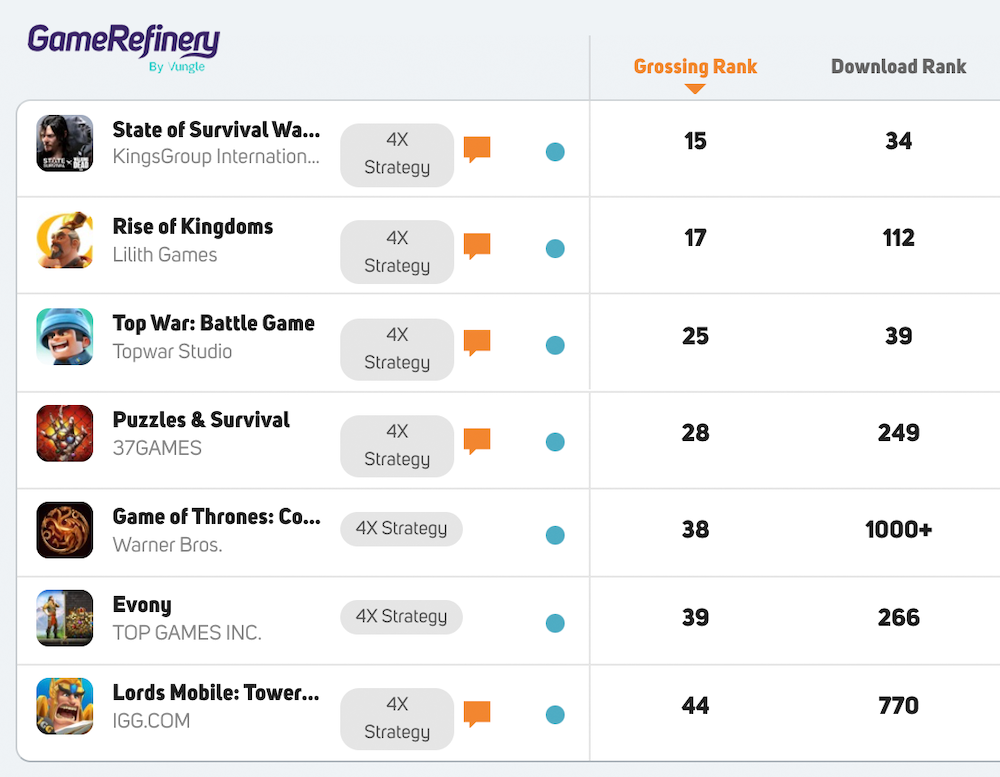 The gaming studio itself expresses how "traditional strategy games are hard to learn and even harder to play, but here in Top War, we combined merge, an easy-to-learn gameplay, and strategy, a must-have for hardcore players, together." This unique mixture of casual elements with 4X strategy gameplay has gained results: Top War has been able to increase its revenues significantly since the release in early 2020, currently staying at sustain grossing 25 in the US and 56 in China.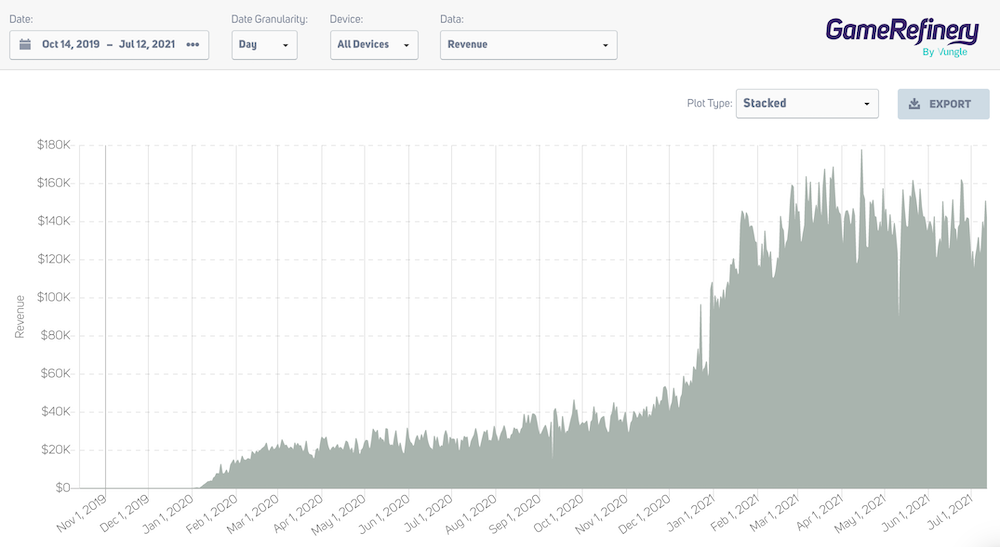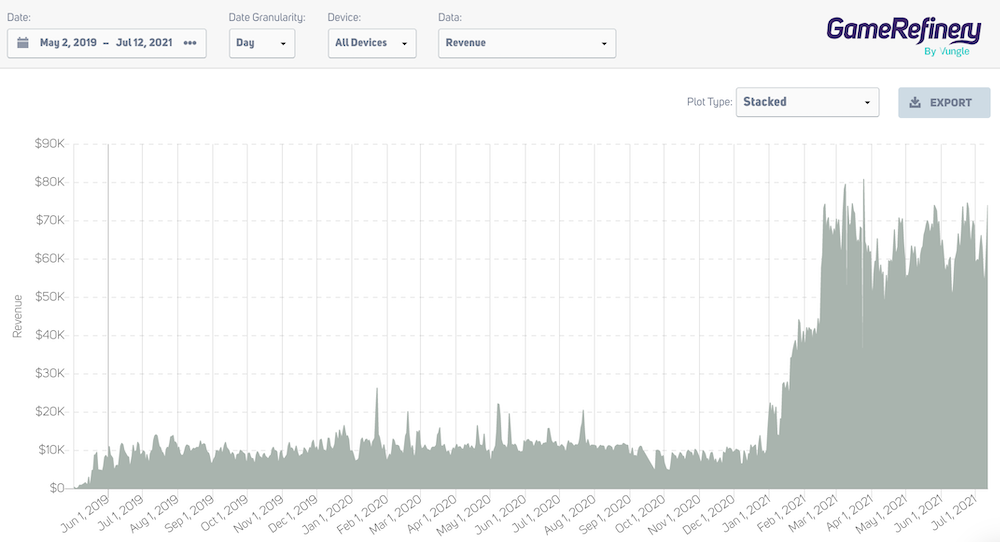 How does Top War stand out in the 4X strategy game market, then? Let's take a closer look and check out what drives this game from a design perspective. There are few features that show differences between Top War and other similar types of games: cartoon art style, the fighting gameplay mechanics, units (and how they work), merge mechanics, and RPG character elements.
Top War's core gameplay loop
The core gameplay circles around a typical 4X strategy gameplay loop: the player develops their base and challenges other players on the world map. What distinguishes Top War from several other 4X strategy games is how the units behave. In a typical 4X strategy game, there are thousands of units. In Top War, units are trained as single entities (e.g., one tank at a time compared to the "traditional 4X" loop of training thousands of specific types of units." Individual units are then upgraded by merging them together with other same-level units.
Also, a typical 4X strategy gameplay loop circles around expanding territory in the world map, whereas in Top War, the base construction also includes PvE mode, where the player challenges NPCs to expand their base area. The player first chooses the units and the commander (called Heroes) to challenge NPCs and then can watch an autoplay fight between these two armies.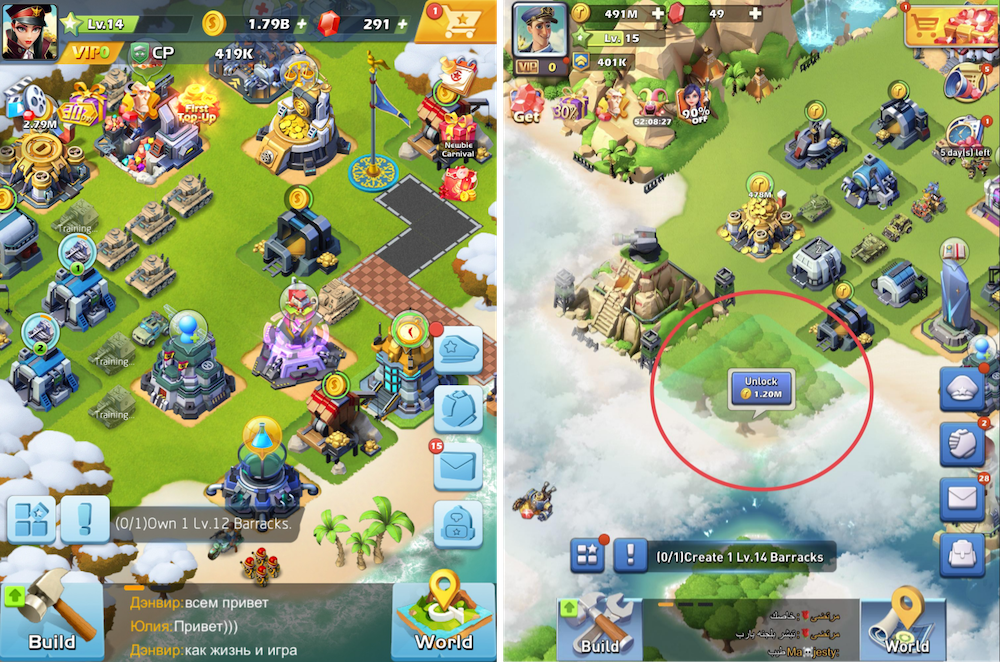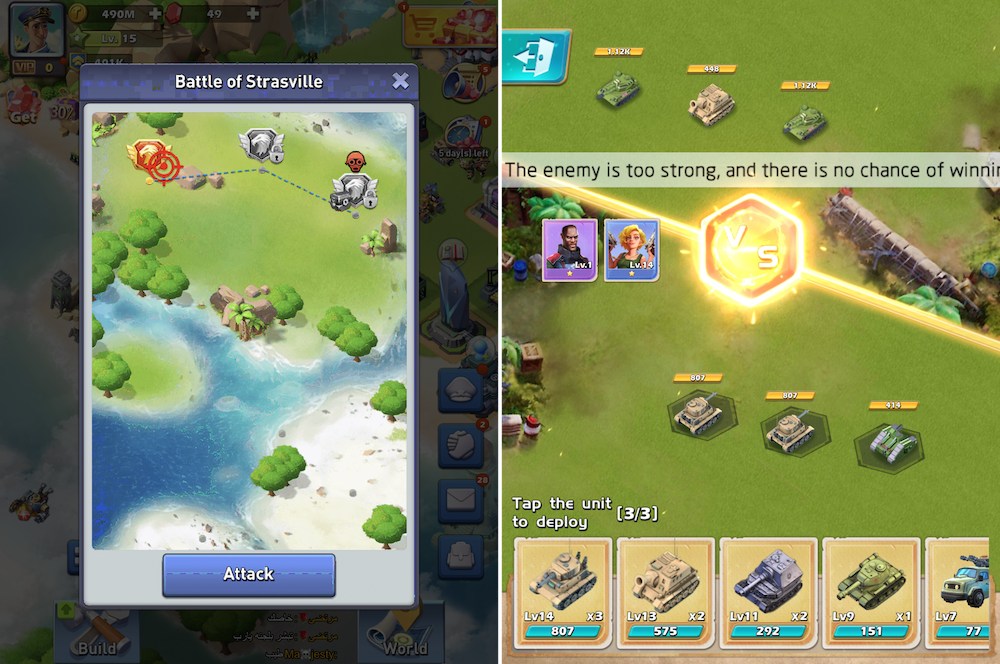 Top War: Battle Game core gameplay example
The world map is quite similar to many other 4X strategy games: players explore the world map and send units to attack PvE enemies and other players to gather/steal resources.
What distinguishes Top War from others is again how the combat is done: players send single units to battle against other players, and the level of these units defines whether or not the player will win the battle. The gameplay loop is similar to the one where the player wants to expand their base.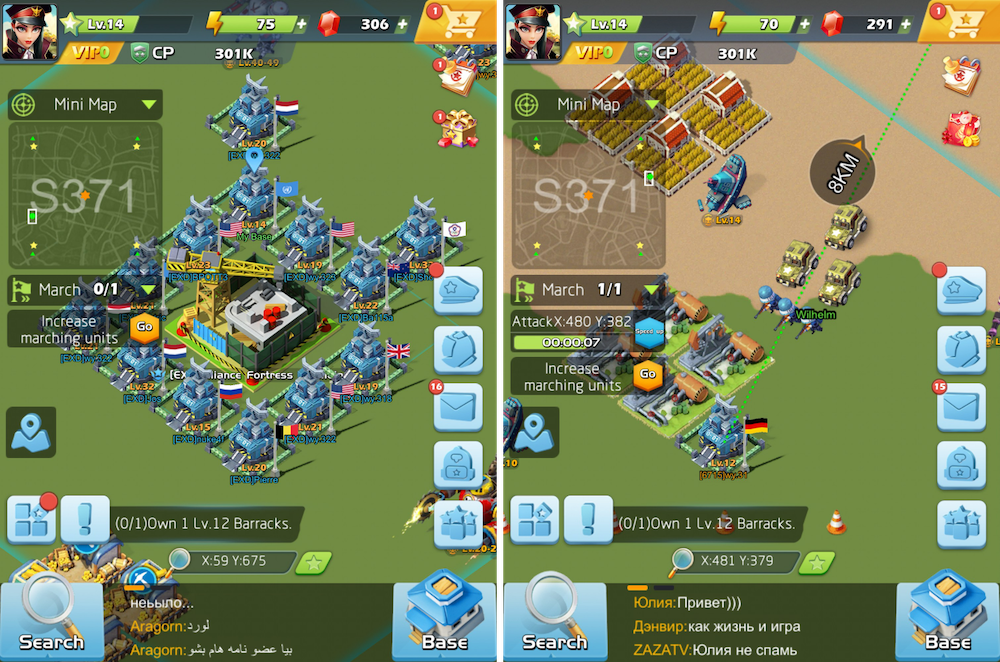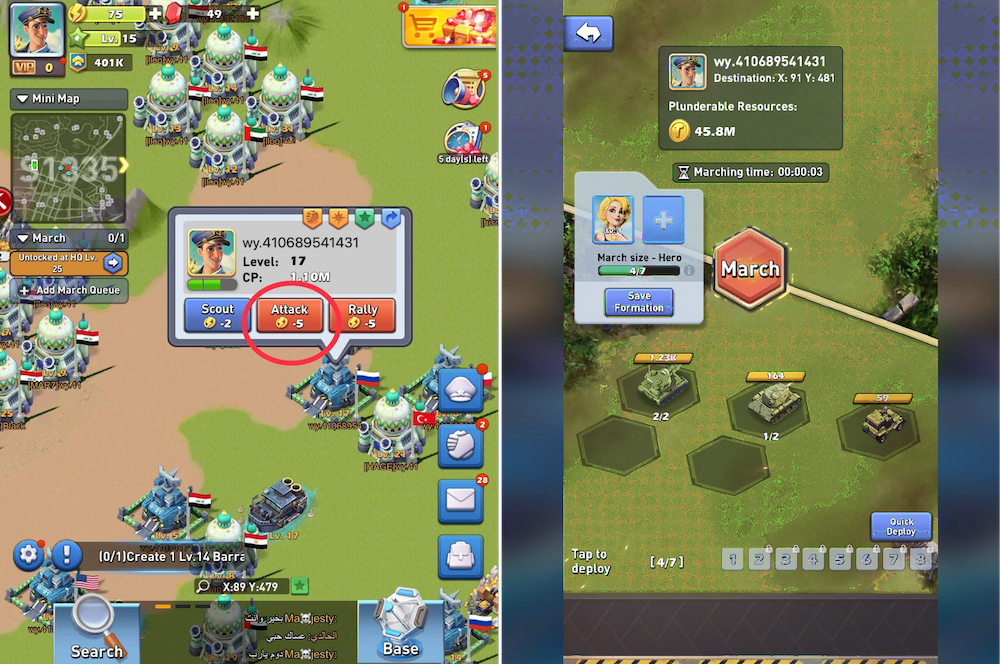 Units and merge upgrading
Units are leveled up in an interesting way: by merging them together. Both upgrading buildings and training the army are done by merge mechanics. When the player wants to upgrade, for example, their troops, they need to merge two similar level troops to get a better one. This mechanic makes upgrading hooking and fun.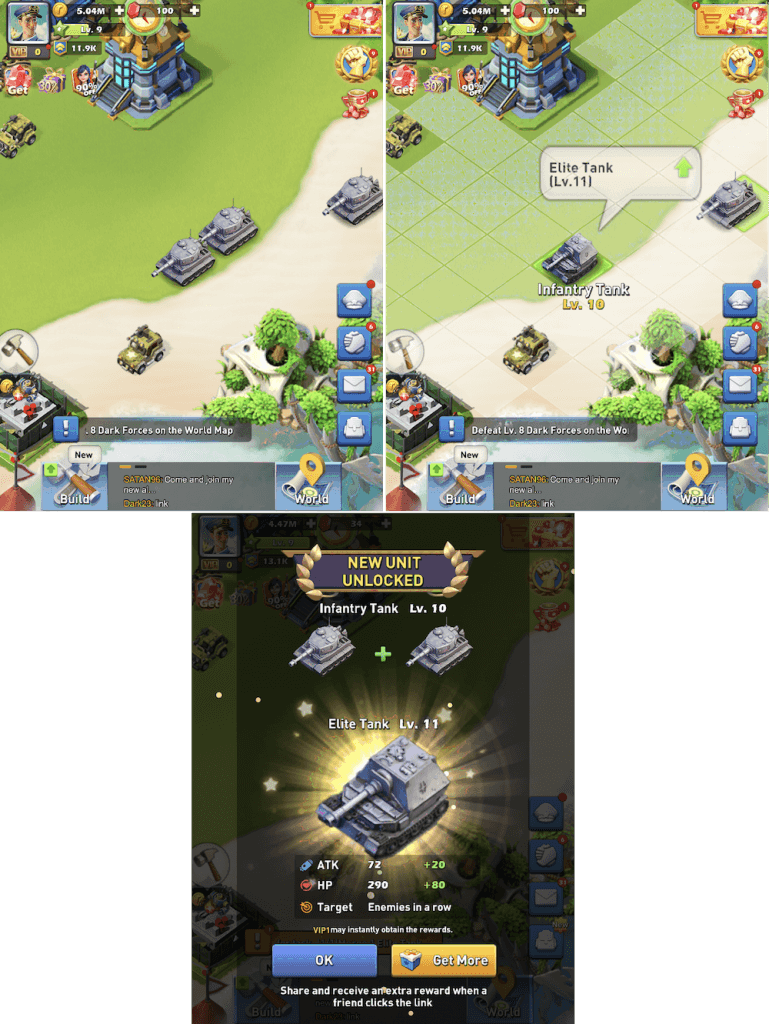 RPG character elements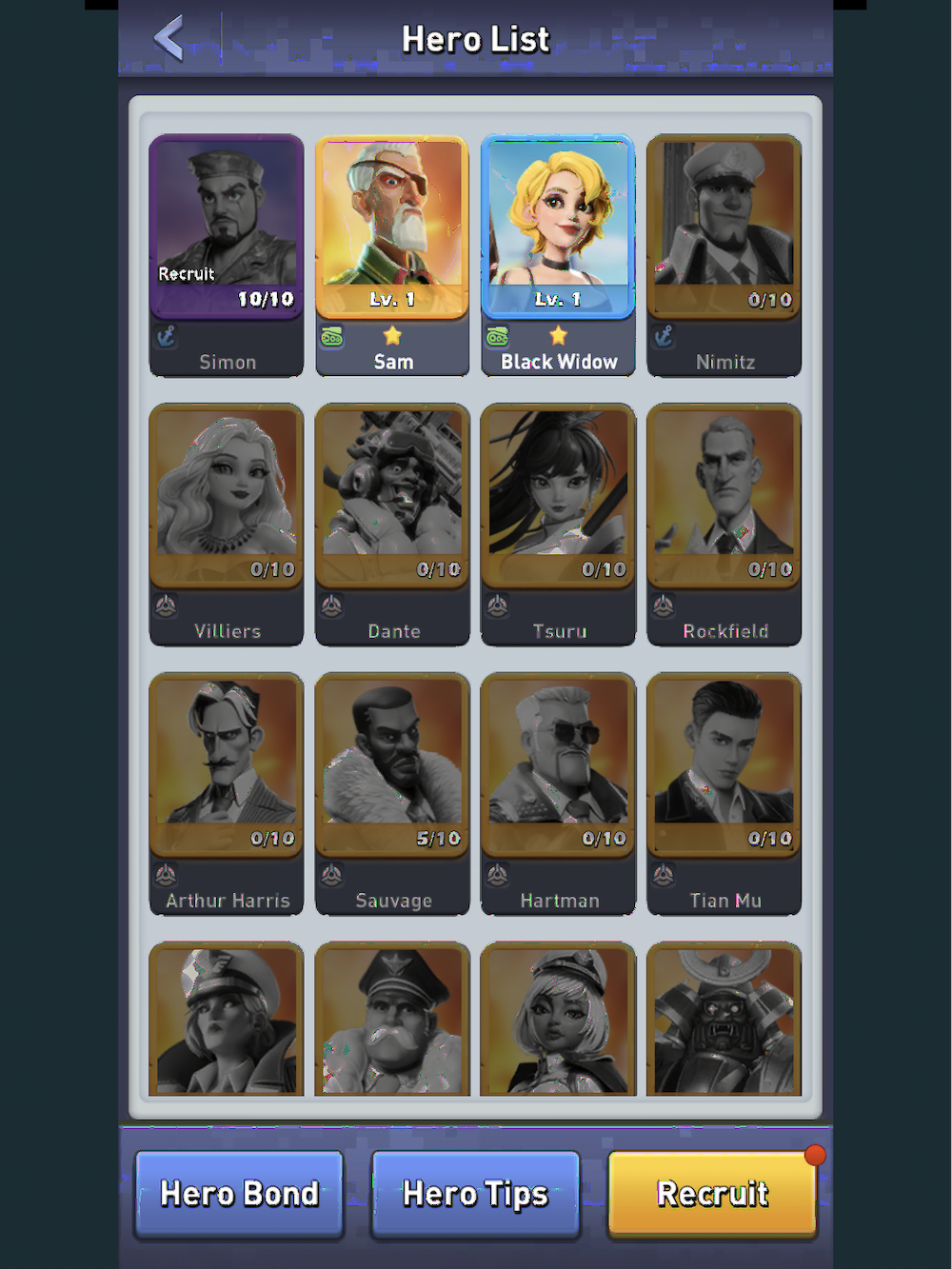 It is not very common in the older 4X strategy games to have such a heavy emphasis on characters, as the focus is more on the units. However, when looking at the newer 4X strategy games, it is fairly common to emphasize more characters, which Top War also does. Top War has characters called "heroes," who command the PvE fights. Heroes can be acquired from gachas by "recruiting" them with gacha tickets.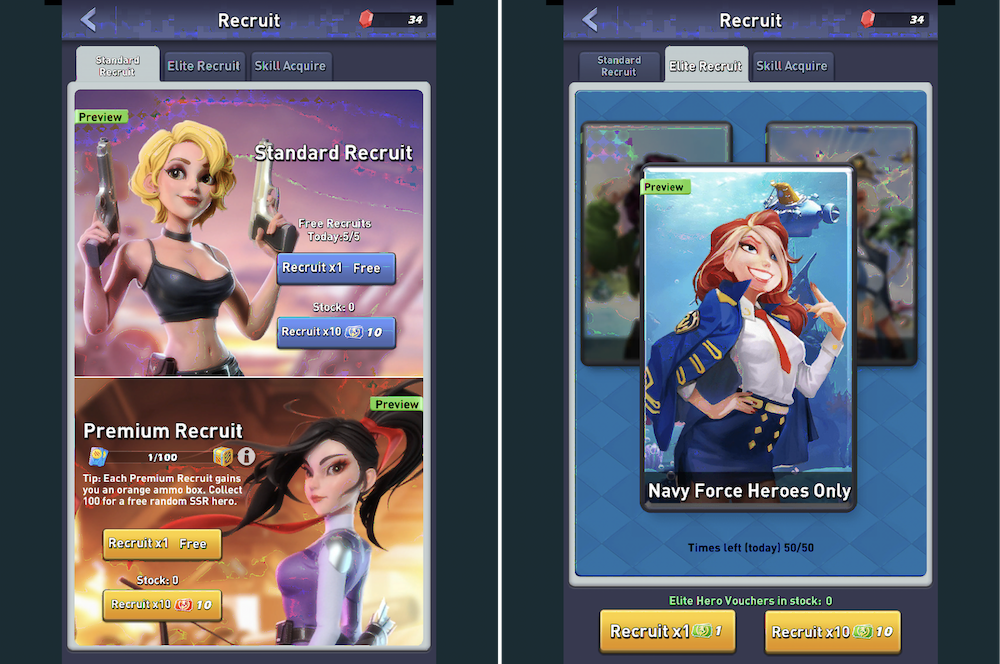 Every hero has their own biography, skills, and attributes, which adds an RPG element to the game. Heroes are also upgradable.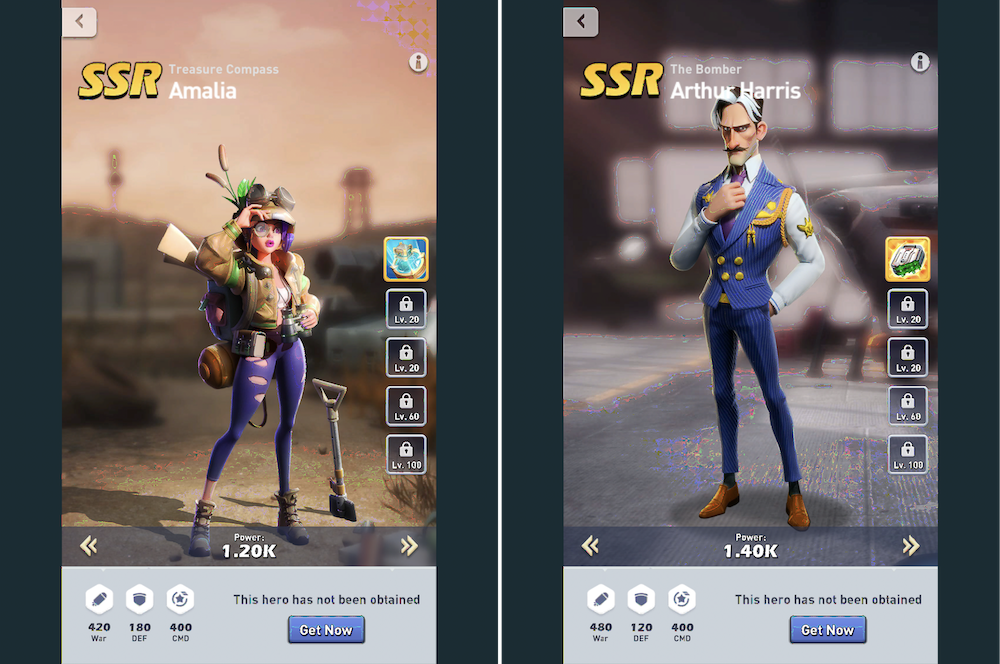 Top War's monetization
As usual, in 4X games, there are TONS of different hooks/monetization sinks. But in this quick glimpse, let's look closer just at some of the interesting points from the game's monetization.
In the usual 4X fashion, players can speed up their gameplay by skipping monetized timers with buying the premium currency (gems) or needed items for upgrading buildings and units. These are often gained from limited-time IAP offers and monetized events, which the game runs constantly and are a major part of the overall monetization of the game. Next, let's take a closer look at some of these events and offers.
Acadia event
Acadia pack gacha event is a good example of regularly changing non-recurring events in Top War. Players can participate in the event by buying chests that contain skin vouchers and component items. Skin vouchers can be used in the event shop to buy stuff like Acadia base event skin.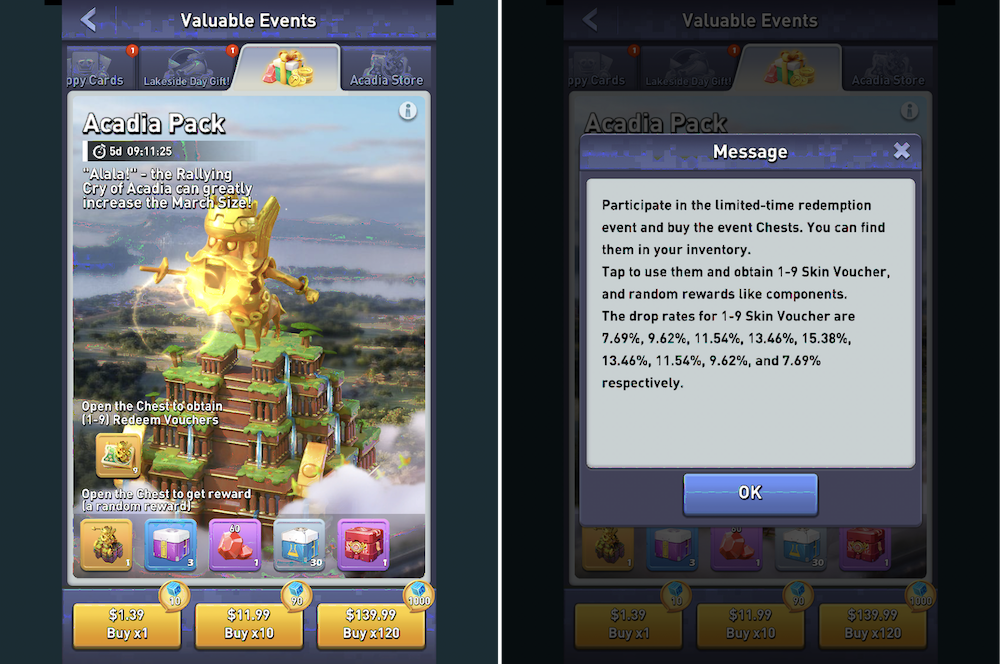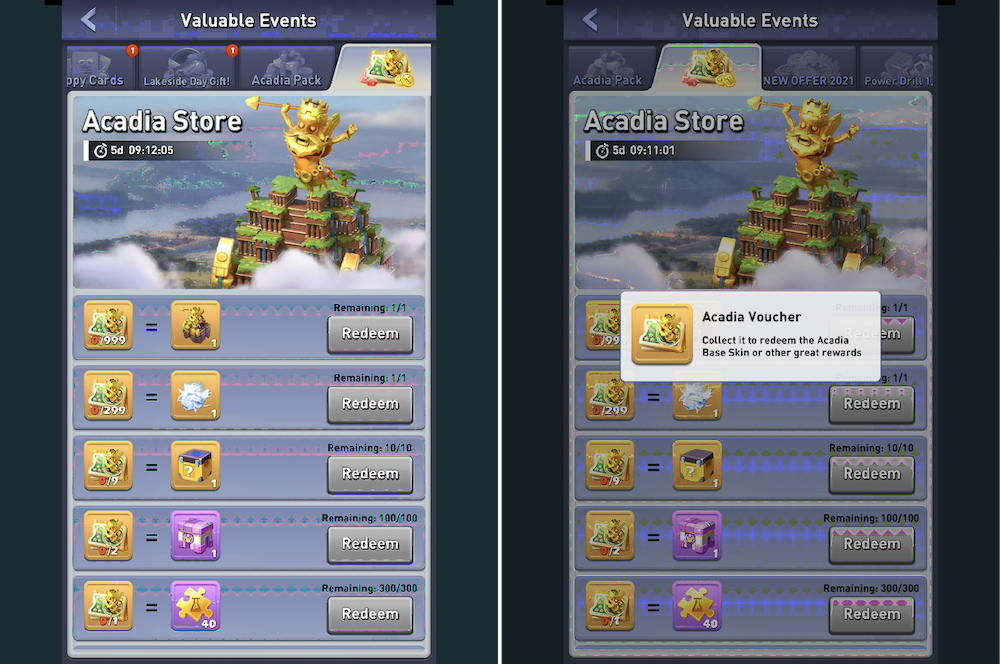 Flippy card event
Also relying on gacha mechanics, the Flippy card event allows players to flip cards to get rewards. The rewards also include flippy tokens that can be used in the Card store during the event. There is also a social element here: players can compare their ranking to other players in the Flippy ranking.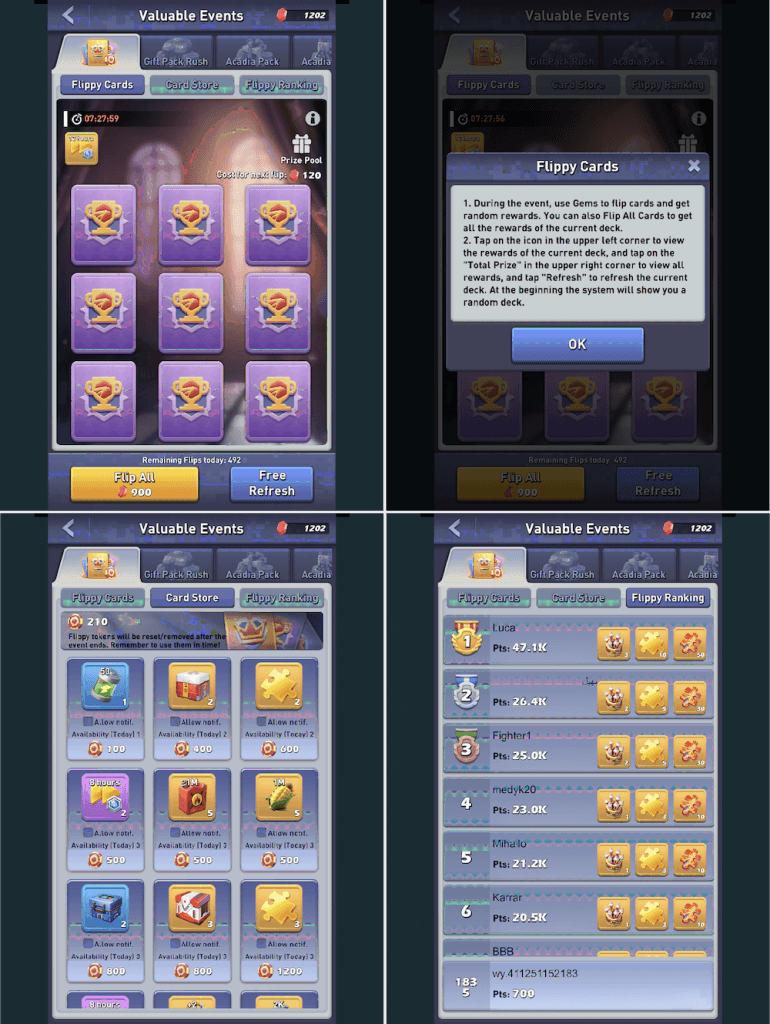 Gift Pack Rush event
There are also social IAP offers in Top War. Gift Pack Rush event includes a pack that can be bought once others in the player's Warzone reach a target. Here the social aspect is utilized in the monetization mechanic.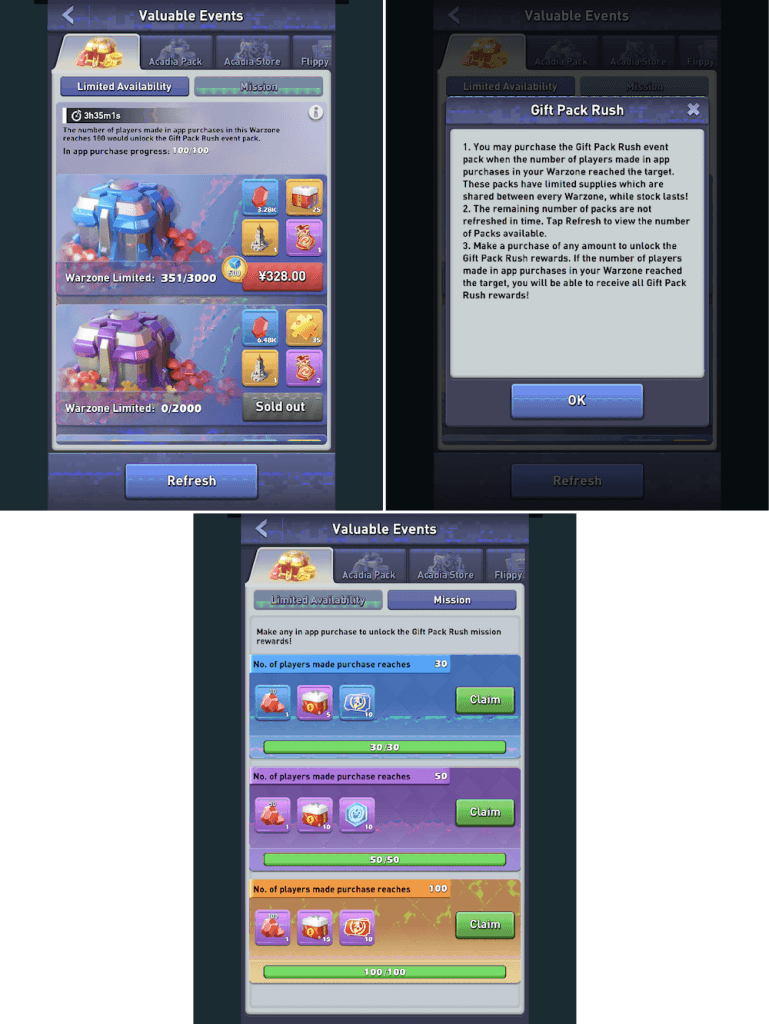 Decorative items from limited-time events
There are also tons of straightforward limited-time IAP offers available with special items like tons of decorative buildings. Each of the limited-time IAP offers has a theme, like 'Happy 24h' or 'Moon and Starlight.'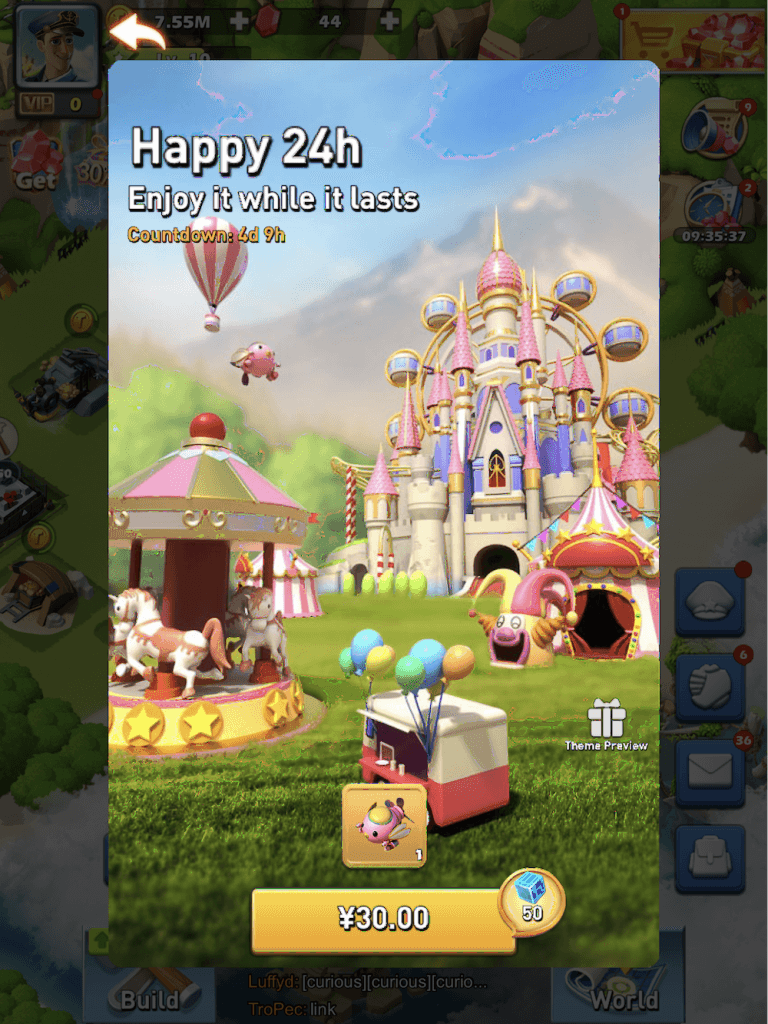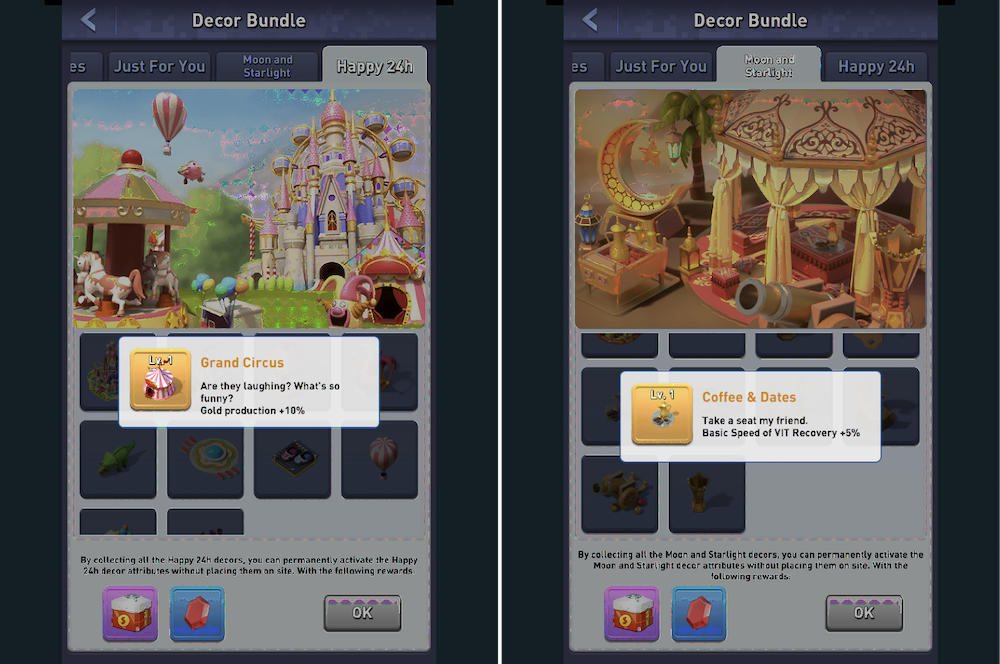 Here in another event, some unlockable player base emojis could be used in the game's 4X world map.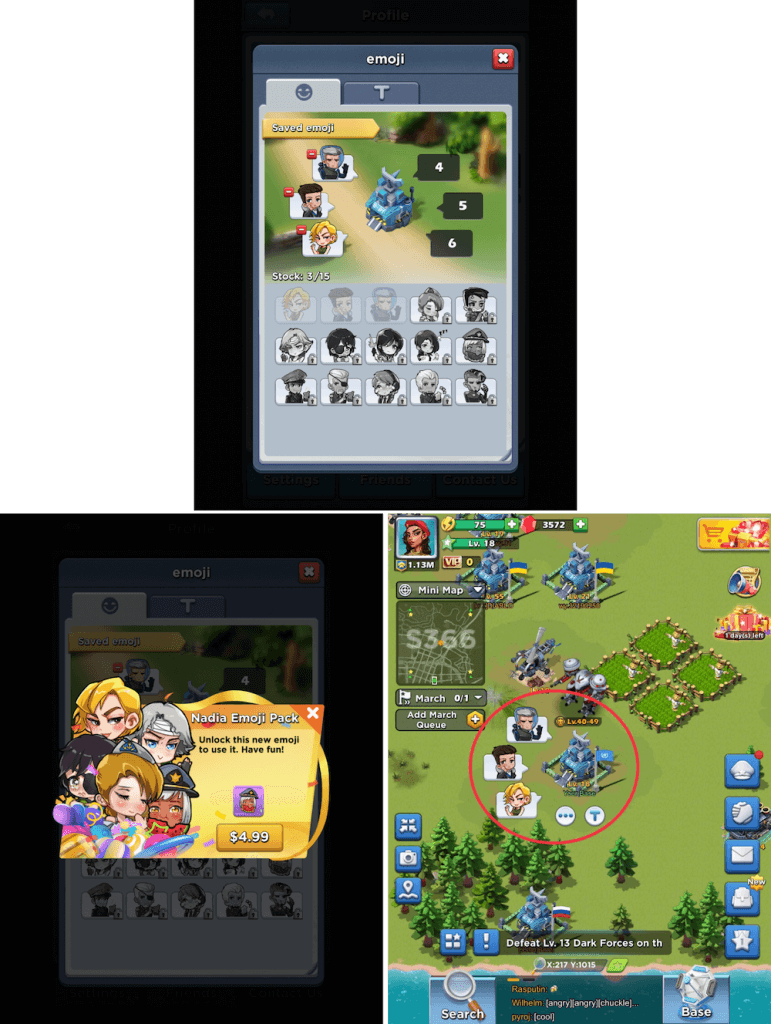 Interesting Battle Pass implementation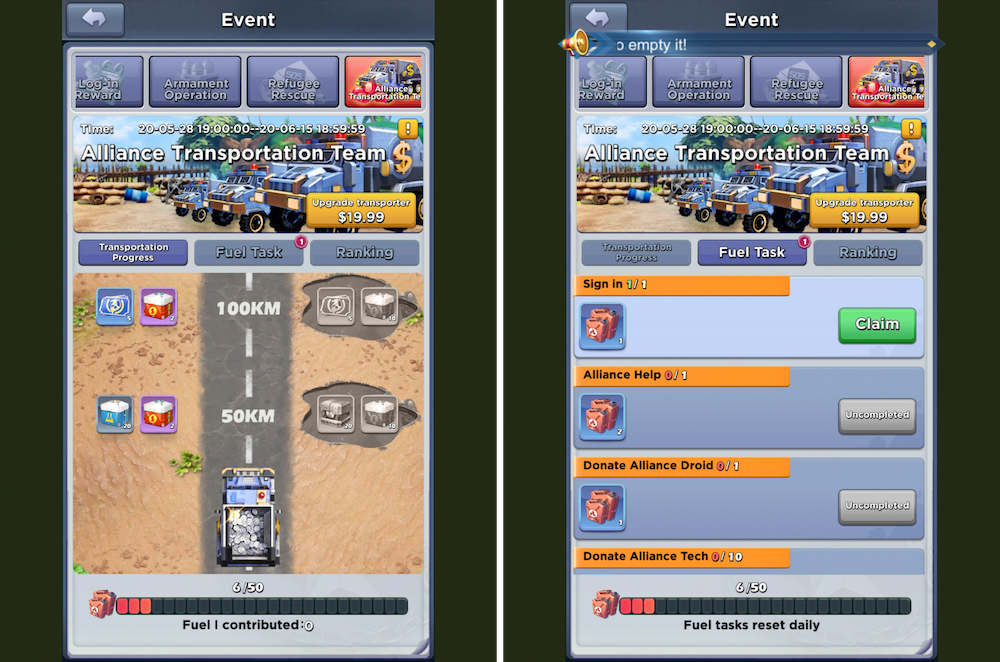 The Battle Pass plan in this game works quite interestingly as a co-op task recurring event, called "Alliance Transport Team." Players collect fuel and contribute to "alliance transporters" during the event time, which grants them rewards. The more kilometers they drive, the more prizes they gain. Fuel task is a daily task, so it restarts every day.
Ad placements
Top War also has a bunch of ad-placements, which is not common for the genre. These include several types of incentivized ads, such as ones to gain more premium currency (gems) or soft currency, getting extra units when merging them, and temporary boost to gain more auto-harvesting time for Gold Harvester, which is a building from which the player can collect coins.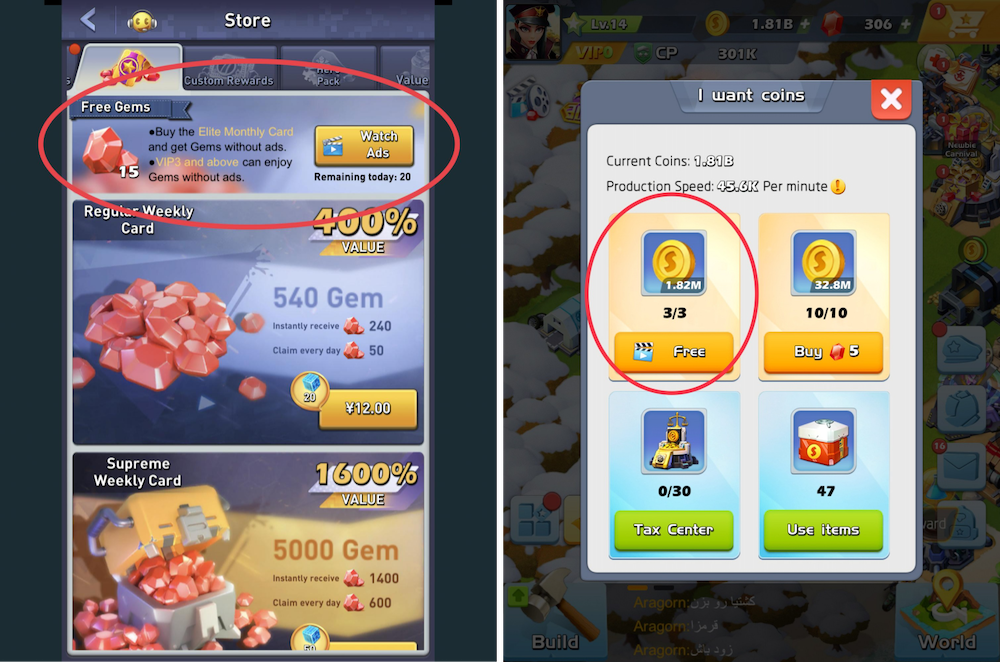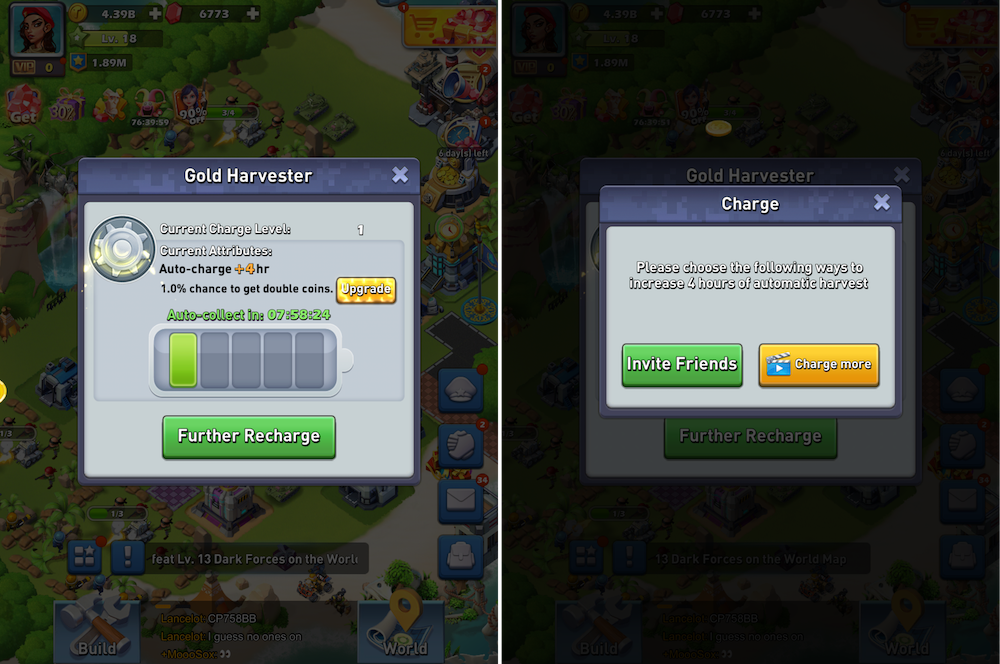 Conclusion
The casual gameplay elements and visual feeling meeting the mid-core 4X strategy makes a refreshing combination for the gaming markets. Top War: Battle Game is an interesting game in its own genre, 4X strategy, and it really stands out from the rest of the crowd with how its units are used in the battles, how these are trained with merge mechanics, casual cartoon visuals, and various monetization mechanics, including also the number of ads used in this game.
The game monetizes by relying on various recurring and non-recurring events and limited-time IAP offers by offering players a chance to collect necessary items needed in the gameplay and cool collectible stuff to spice up their gaming experience. For Top War, more is more, as the number of events, offers, and incentivized video ads are vast.
If you enjoyed reading this post, here are a few more you should definitely check out: