Match3 has always been one of the most successful genres in mobile gaming – and still is. For instance, Match3 games currently bring in about 16% of all US iOS revenue (bubble shooters excluded), making it the biggest subgenre in the whole region.
Evergreen hits like Candy Crush Saga, Toy Blast & Candy Crush Soda Saga continue to be major contributors to Match3 games' success. These mature titles represent a more "traditional" approach as they focus solely on core gameplay, i.e. crunching candies and tiles, but they have innovated heavily on the live events they offer for players. However, the second wave of Match3s lead by titles like Gardenscapes and Homescapes brought "decorating / narrative" meta layers to the subgenre.
Looking at the past 12 months, the biggest hit game to enter the market, Project Makeover, took the "decoration/narrative" formula even further with its "Project Runway" style visual appearance makeovers combined with a heavy narrative focus and the more common room decoration meta aspects. But then again, Royal Match, another mega hit of the past 12 months, just has a light decoration meta, akin to "Coin Master" and no narrative. The main focus is on the super smooth core gameplay + social aspects in the vein of Toon Blast.
In this report, we'll take a closer look at what the Match3 subgenre currently looks like in the US.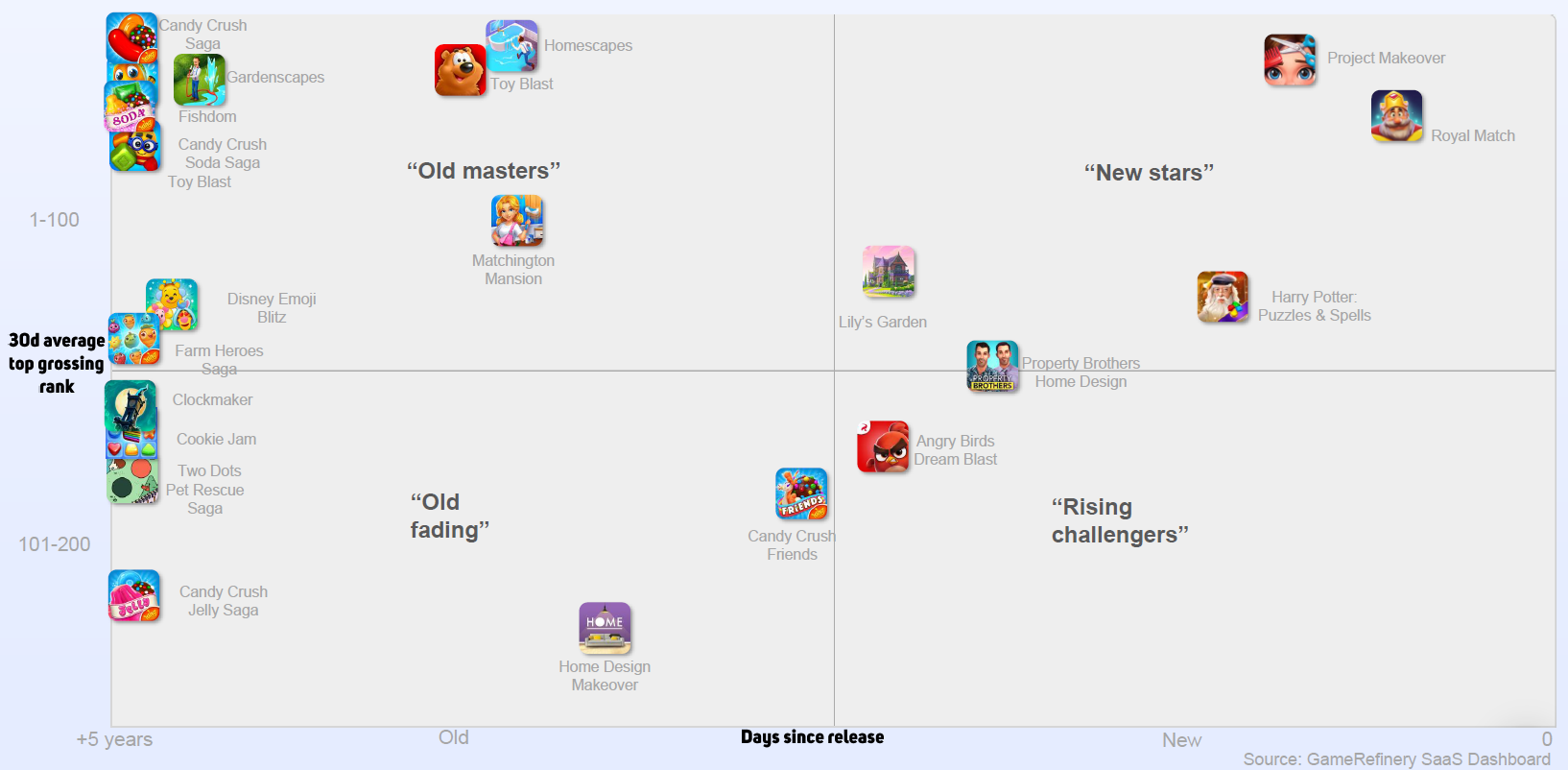 Continue reading our full Match3 Snapshot Report by getting your copy below.
Get your copy!