2019 was an eventful year for mobile gaming, with features such as the battle pass taking over the market, casual games adopting midcore features, and a whole suite of consol IPs coming to mobile.
To kickoff 2020 we thought we would write a different type of post for a change (no graphs and charts here) to share some of our analyst team's favorite games to play and analyze over the course for 2019.
Kalle's picks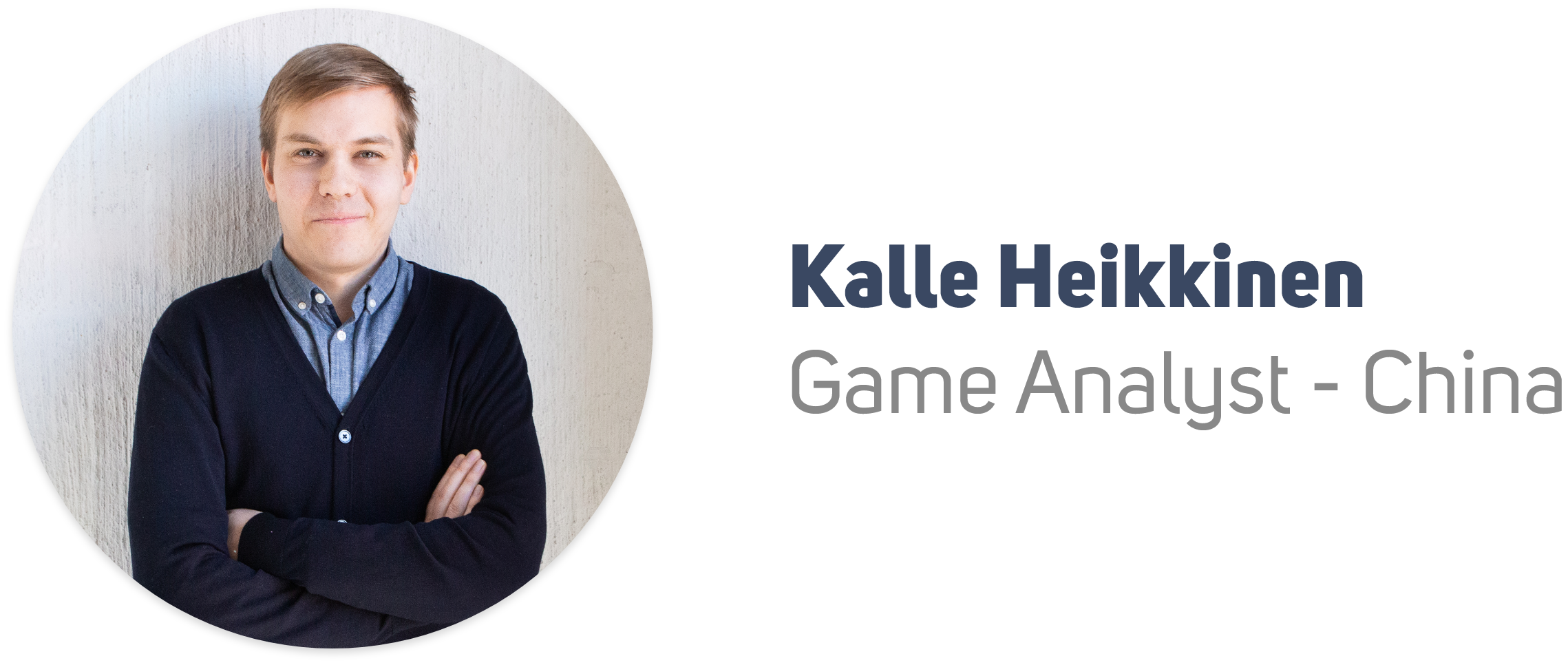 Best New Game In 2019:
POPKART Mobile (跑跑卡丁车), Tencent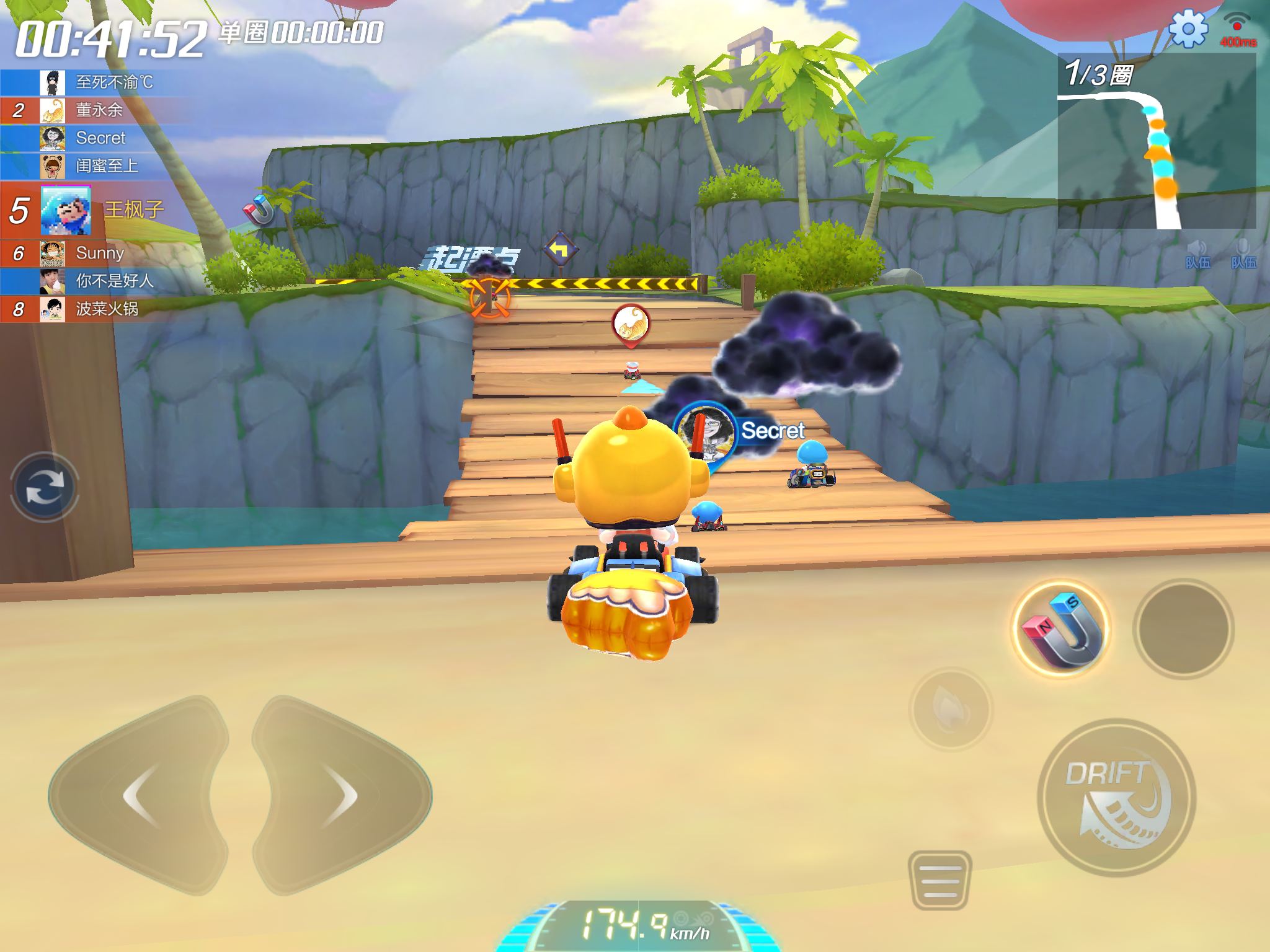 While one of the most hyped mobile releases for this year in the West was Mario Kart Tour, kart racers are nothing new in China, where titles like QQ Speed have topped the charts for several years already. This year Tencent introduced a new kart racer called PopKart Mobile, which had all the essentials in place from the get-go: smooth gameplay, relatable art-style, and a good selection of game modes. One of its more interesting PvP-modes is, for example, the "relay race," where four teams of 2 players go heads up in a 2-lap race, taking turns driving & spectating. PopKart Mobile doesn't shy away from expanding its meta outside the core racing gameplay – players can set up and decorate a "home" that can be visited by other players.
For a more thorough analysis of kart racers in China, make sure to read our post on the subject here.
Check out PopKart Mobile's analysis on the GameRefinery service for gameplay footage and more details.
Best ongoing game/ live ops/ updates:
NINJA MUST DIE 3 (忍者必须死3), Pandada Studio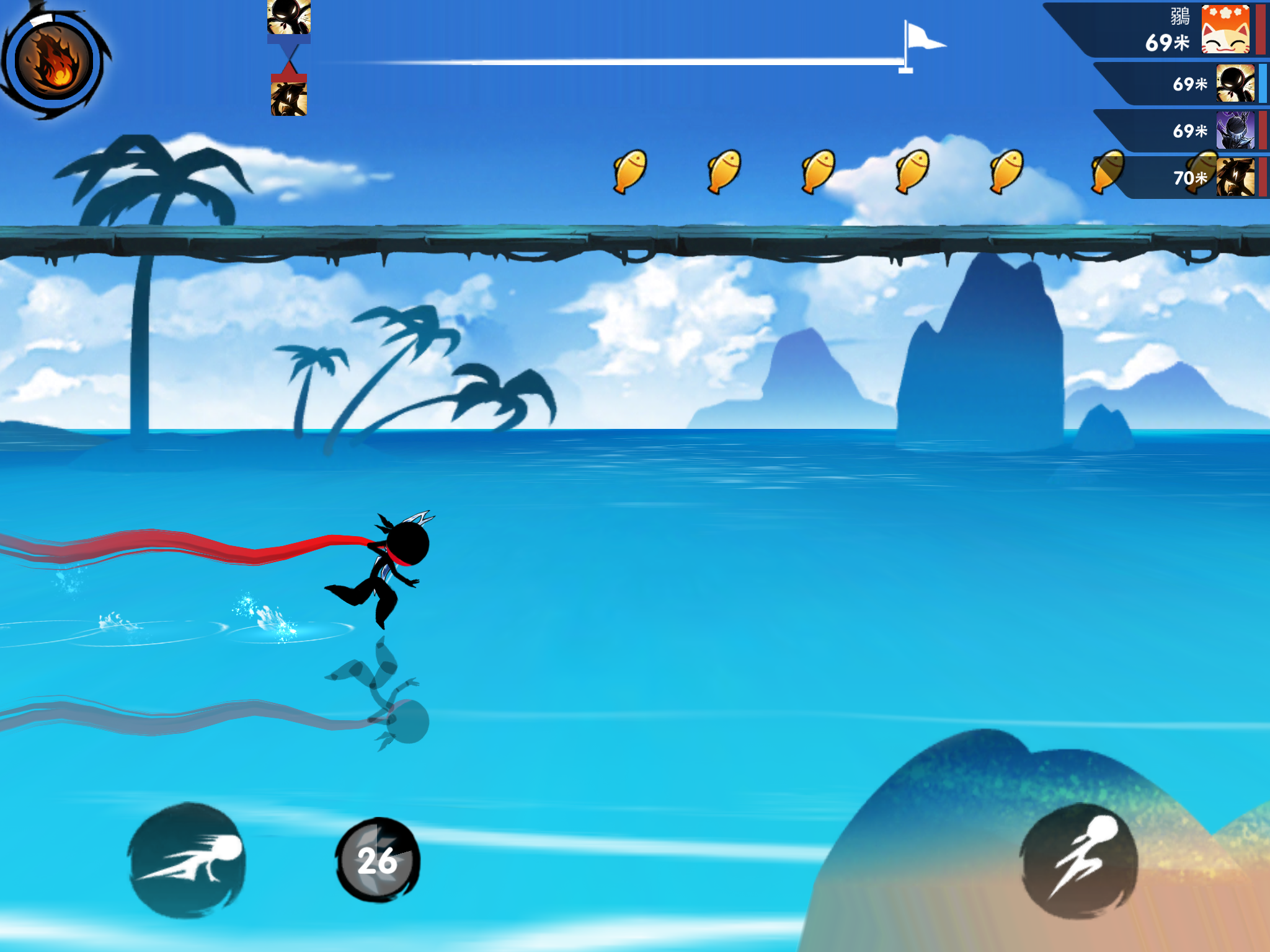 It's astonishing how Ninja Must Die 3 continues to rock the top 100 grossing when taking in the facts.
1) This is an endless runner
2) This is not a NetEase or Tencent game
3) We're talking about China
How is this possible? Obviously, the game has a solid foundation with super fun gameplay, a beautiful presentation, and easy-to-learn mechanics (it is rather difficult to feel puzzled on how to play an endless runner). But ticking these boxes is the bare minimum to start dreaming about sustaining a title inside 100 grossing for 15 consecutive months. Pandada Studio has done an excellent job of keeping the game relevant by introducing exciting content, such as new PvP-modes, compelling live-events, and a well-crafted battle pass system
Check out Ninja Must Die 3's analysis on the GameRefinery service for gameplay footage and more details.
Arttu's picks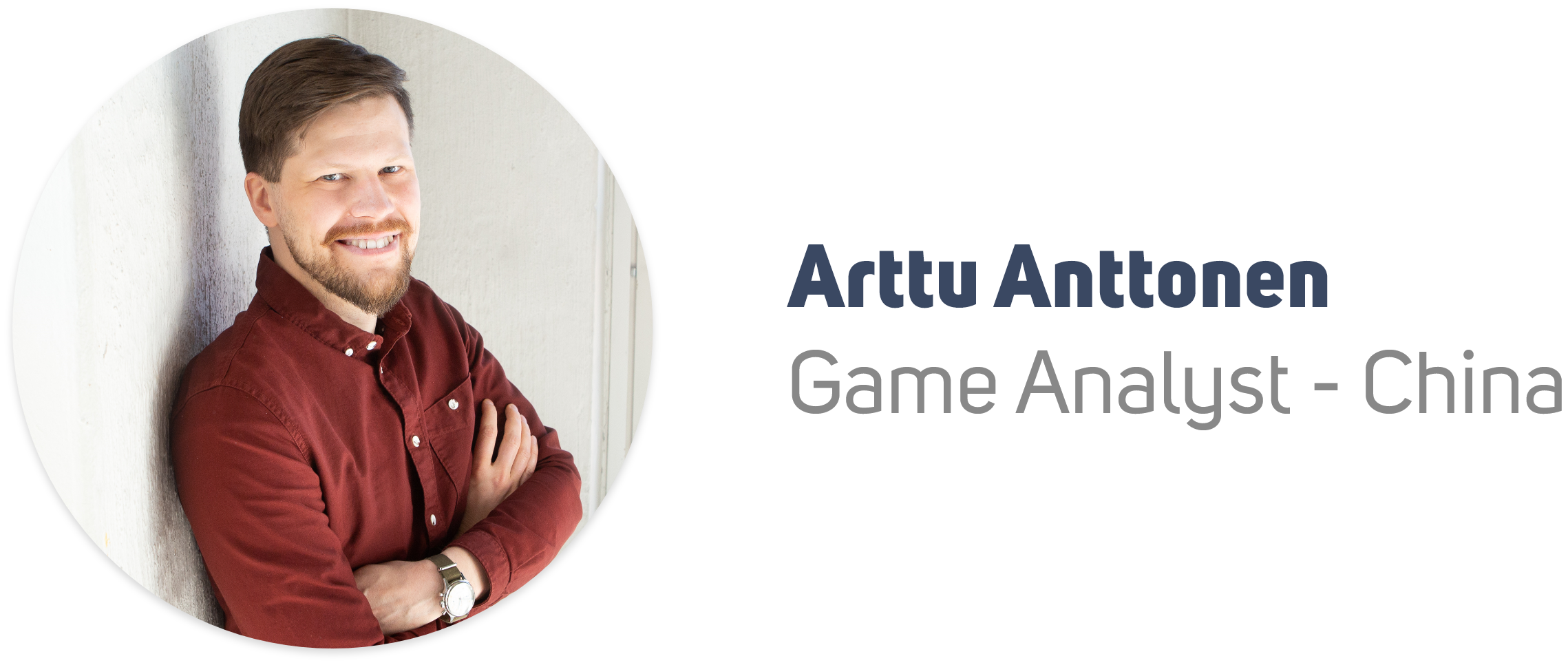 Best New Game in 2019:
MY HEROES: DUNGEON ADVENTURE (我的勇者:魔女篇), R2 Games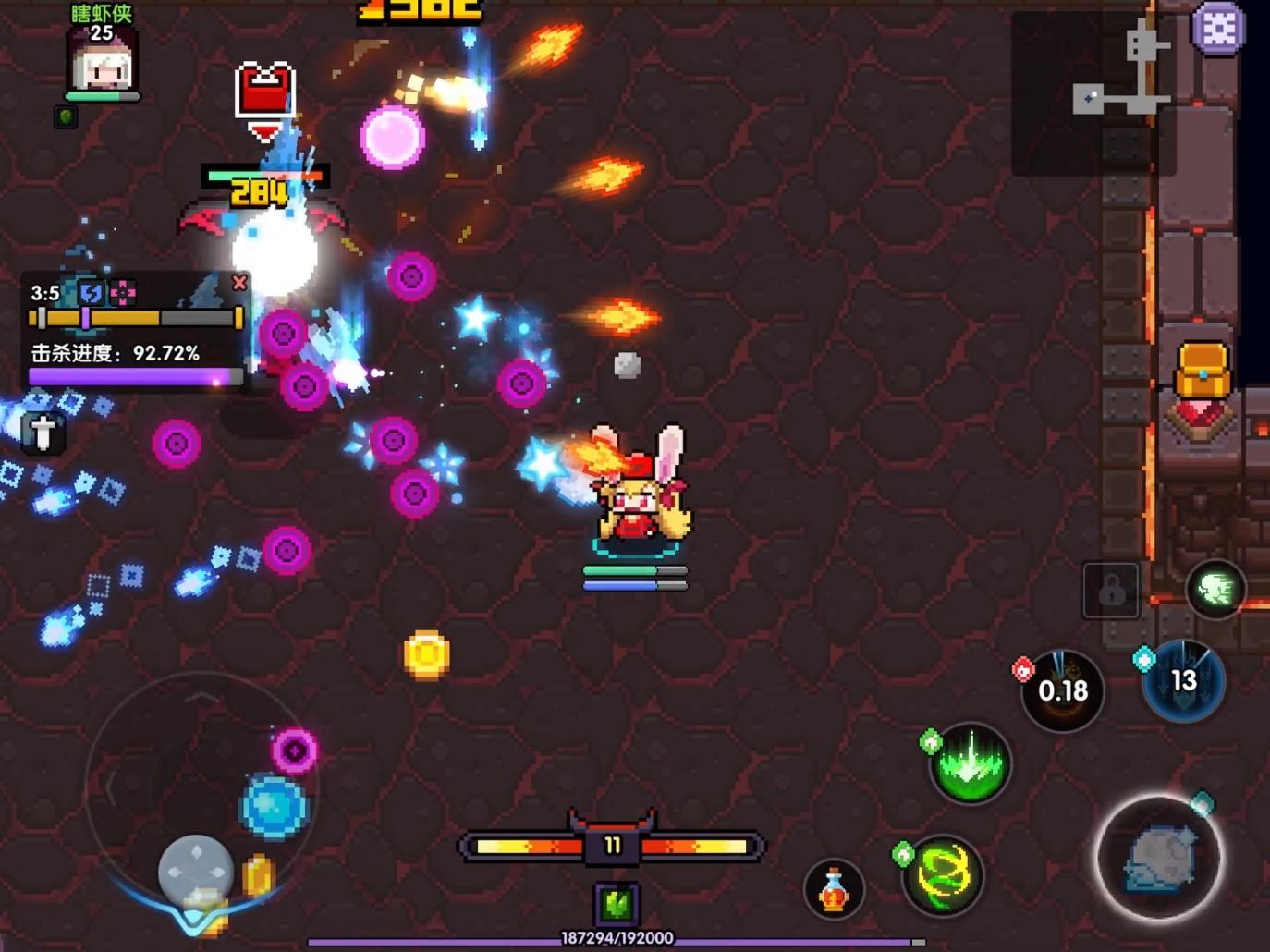 Representing more of an indie style, My Heroes: Dungeon Adventure (我的勇者:魔女篇) by R2 Games is a Roguelike Dungeon-Crawler Bullet-Hell, which keeps you entertained with its fast-paced fireworks-display-on-your-screen gameplay. After playing God knows how many Turn-based RPGs and MMOs this year, it was the first game that came to my mind when asked about last year's best game. My Heroes: Dungeon Adventure is packed with action, and the game stays fresh as the levels are randomly generated and different every time. There are loads of imaginative weapons and equipment items that keep surprising the player, and plenty of cute and funny deco items to wear on your character. The graphics are of a cute retro pixel style, and the soundtrack is so good you could play the game just to listen to the music – track after track of fuzzy, retro, synthwave-y electro beats.
Check out My Heroes: Dungeon Adventure's analysis on the GameRefinery service for gameplay footage and more details.
Best ongoing game/live ops/updates:
LANGRISSER (梦幻模拟战), Zilong Games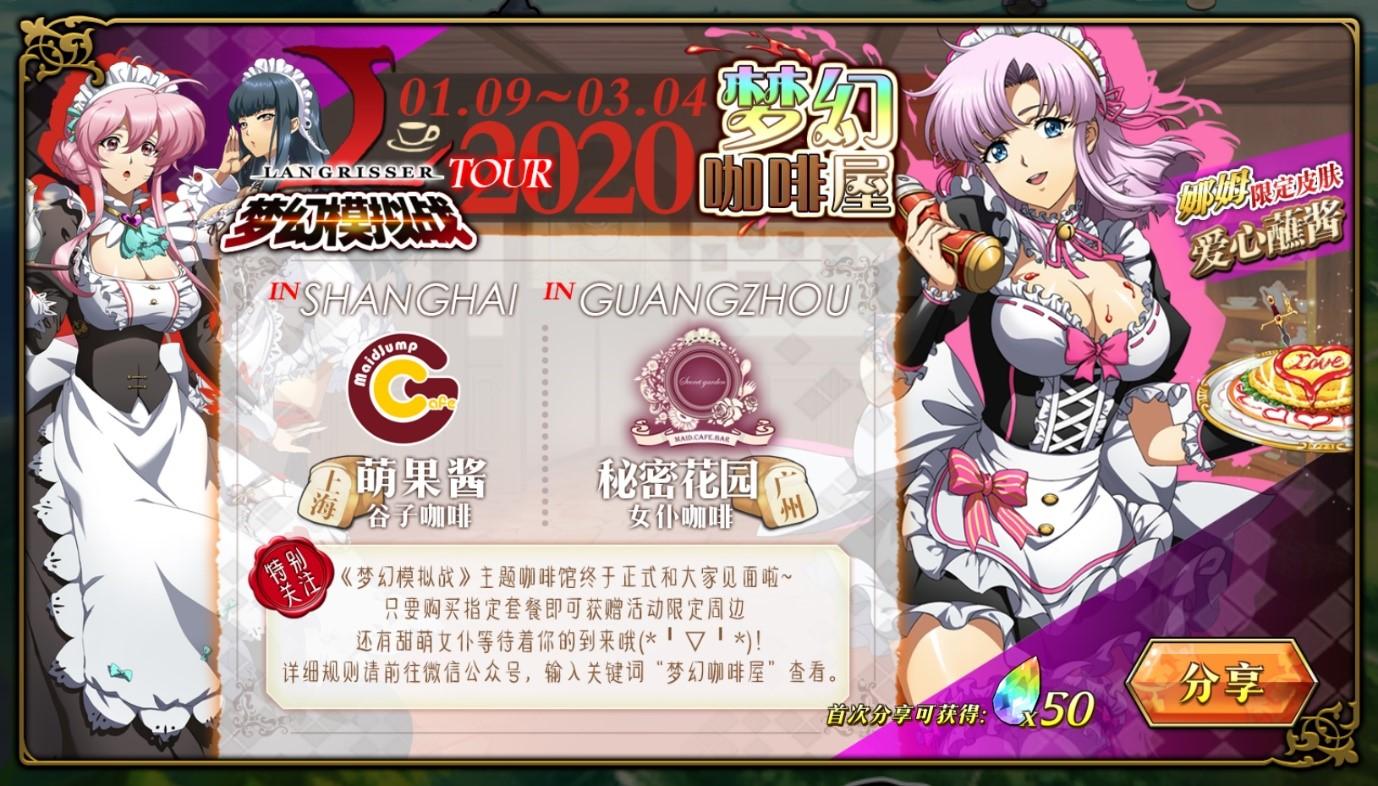 Langrisser (梦幻模拟战) brought a legendary Japanese RPG IP to mobile for the first time, when it was released in China in August 2018 and is still securely in the iOS top grossing top 50, even bouncing back to top 10 or higher regularly during events. Apart from riding the IP, Langrisser's core gameplay is both fun and challenging – a grid-based turn-based RPG, which requires actual tactical thinking, somewhat akin to chess, but spiced with terrain influence, an elemental affinity system and so on. Moreover, the story is also fun and engaging, which is not a given in mobile RPGs.
Langrisser's download ranking is not staggeringly high (currently 1000+ on iOS), but it still manages to rake in the RMBs. This is not surprising considering that the game is leaning quite heavily towards the "my 2D waifu/husbando" audience, which is a well-proven monetization strategy in China. Apart from the special NPC relationship-development mechanics, Langrisser has a large roster of collectible characters, most of which are quite physically appealing. Players can buy sexier outfits/skins for their characters, and during events, special limited-edition skins are also available, such as the "classic" bathing costume summer event skins. Langrisser has also tapped into other anime-style IPs in the form of collaboration events, bringing in more collectible characters from other series. And most recently, Langrisser has started an event in Shanghai and Guangzhou, China, featuring actual Langrisser-themed maid cafés and event-only merchandise.
Apart from waifu/husbando collecting, Langrisser has kept its loyal fans satisfied with late game content, for example, new PVP modes that unlock at level 60. This gives old veterans something new to play with, as well as motivating those who are almost there to keep grinding a bit further.
Check out Langrisser's analysis on the GameRefinery service for gameplay footage and more details.
Joel's Picks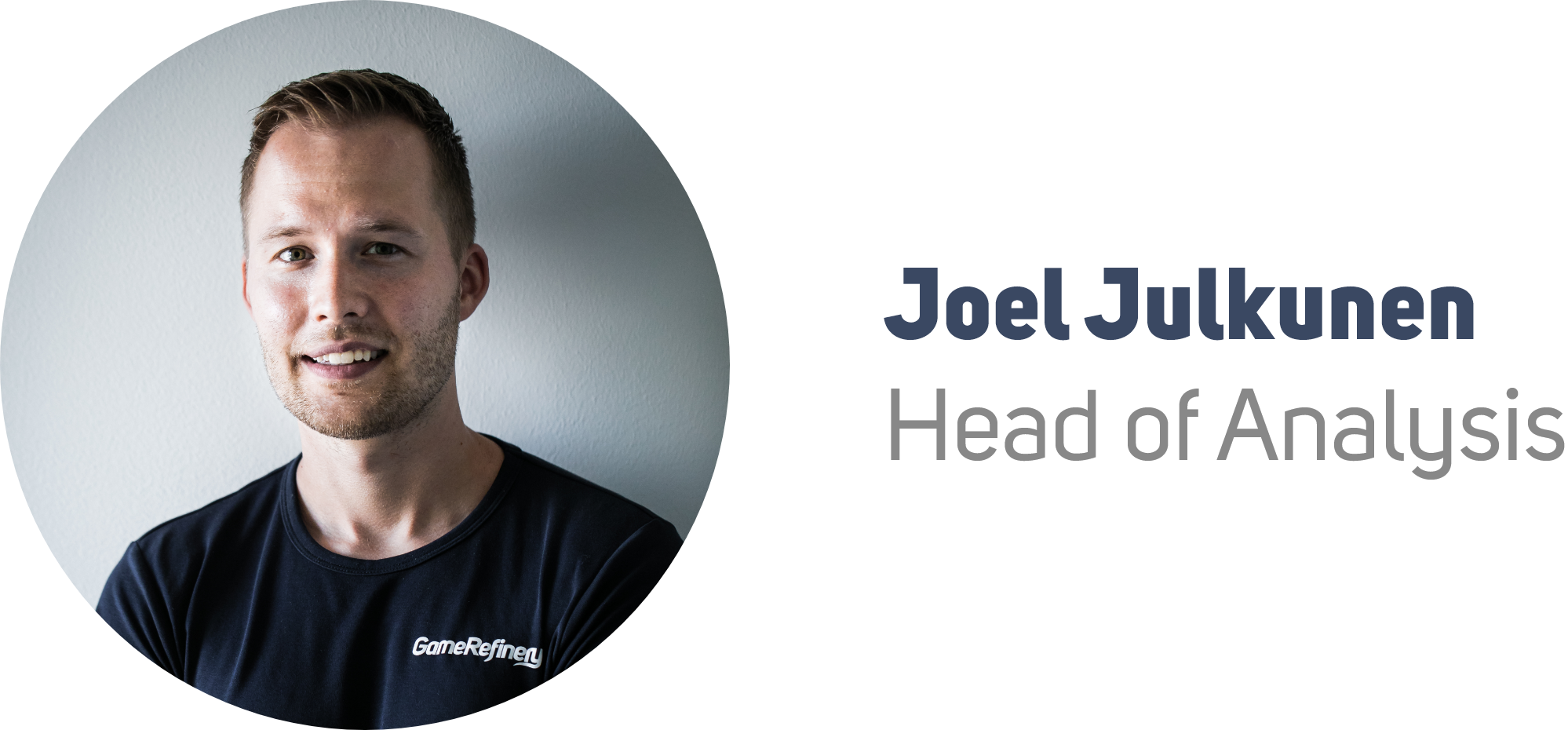 Best New Game in 2019:
ARCHERO, Habby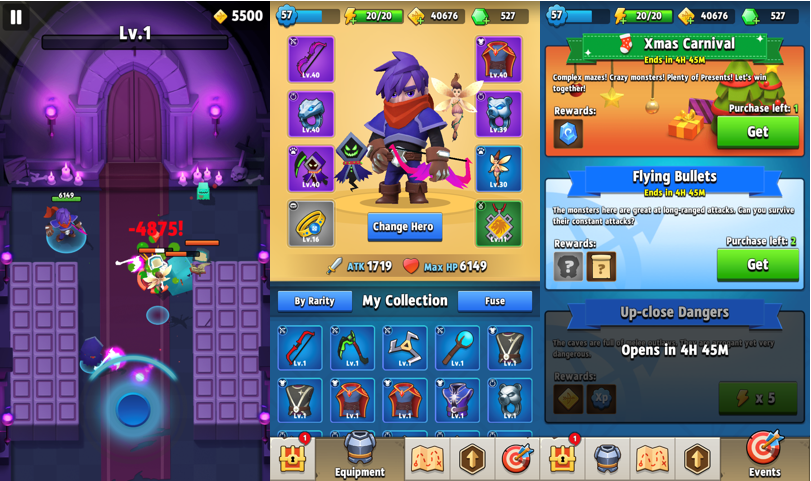 There were many titles launched during 2019 that I enjoyed playing, but Archero is the one that, for me, stood out from the rest. Short sessions, a seamless gameplay experience, and old school "trial&error" difficulty mixed with just the right balance of skill and luck make up for a combo that is hard to resist. As a midcore/strategy enthusiast, it's quite rare for me to get truly excited about casual games, but Archero still manages to lure me in almost daily.
If Habby keeps developing the game and adding more depth through meta-elements, I will most likely remain a loyal player during 2020 as well 😉
Check out Archero's analysis on the GameRefinery service for gameplay footage and more details.
Best ongoing game/ live ops/ updates:
HEARTHSTONE, Activision Blizzard

I've played Hearthstone quite actively since it was beta launched in 2014, and even though the game has seen dozens of new set releases with hundreds of new cards and a couple of whole new game modes, none of them has brought with it as significant changes to the experience as the Battlegrounds mode released in late 2019. I was a bit puzzled by this "Auto-chess" at first – why would Blizzard introduce a totally separate mode that, quite frankly, has nothing to do with CCG-mechanics. But as I kept roaming the Battlegrounds, it slowly got me hooked and now I often choose it over the normal playing modes or Arena (which was my old favorite).
It's interesting to see how Blizzard starts to monetize this new mode after the beta phase. My bet is on an admission fee system similar to Arena, and I'd be happy to spend those hard earned Coins to enter Battlegrounds any day!
Check out Hearthstone's analysis on the GameRefinery service for gameplay footage and more details.
Wilhelm's picks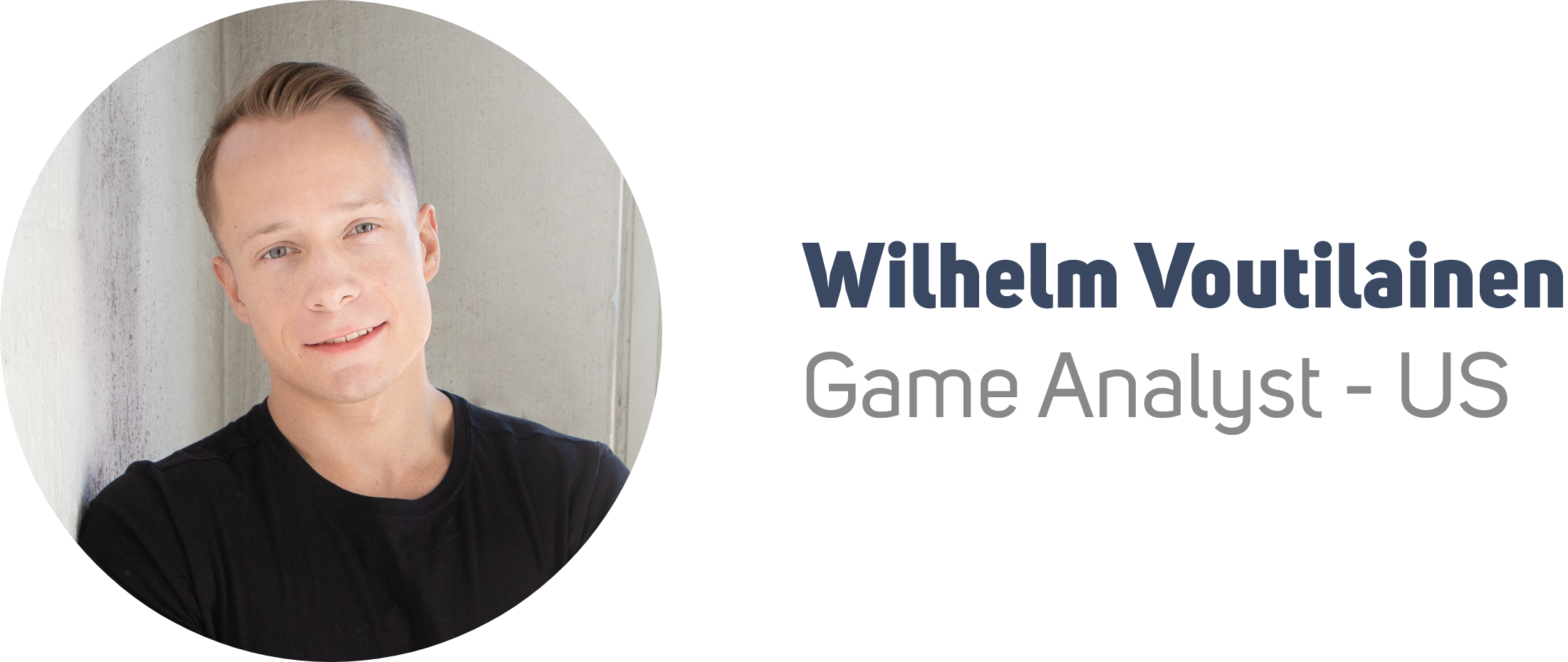 Best New Game in 2019:
BLACK DESERT MOBILE, Pearl Abyss Corp.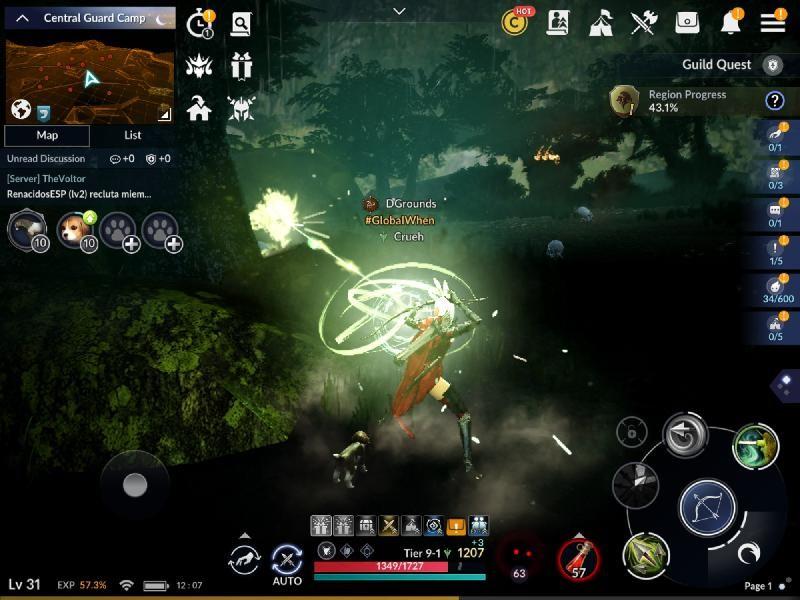 So far, there hasn't really been a huge hit on the Western mobile game market when it comes to MMORPGs, especially when comparing it to the success of Western PC MMORPGs or the fact that it's the dominant genre in China.
Black Desert Mobile was launched worldwide last December and has sustained top 200 grossing ranks ever since. From an MMORPG veteran perspective, the game has many strengths, one of them the smooth combat, which is probably the most important part of a game where players spend countless hours grinding mobs and ganking players. It also feels true to the original PC version of the game, surely attracting the PC fans of Black Desert. The UI of the game is a bit simpler when compared to Eastern MMORPGs – an important factor for catering to a Western audience. Although the game is smooth, it could be said that for it to be perfect, some of the mechanics could be more straight forward. For example, the resource management and building meta feels a bit too heavy for a mobile MMORPG, in my opinion.
All in all, Black Desert Mobile has been a surprisingly fulfilling experience as a demanding PC MMORPG fan and definitely proven that a modern PC action MMORPGs can be turned to mobile.
Check out Black Desert Mobile's analysis on the GameRefinery service for gameplay footage and more details.
Best ongoing game/live ops/updates:
DRAGON BALL LEGENDS, Bandai Namco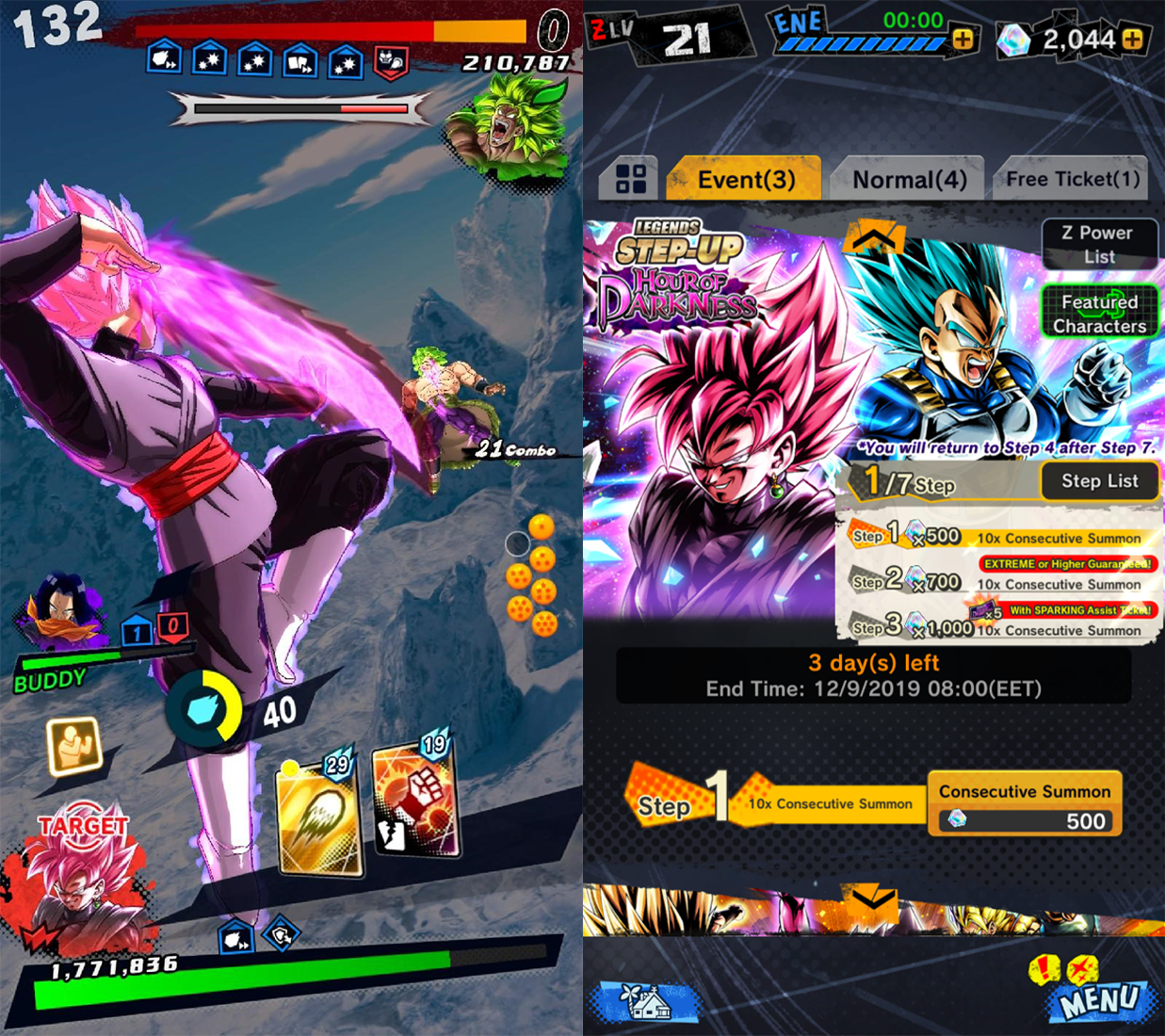 Fighting RPG, Dragon Ball Legends is one of the most live-ops monetization focused games in the West. That can be seen from the live events skyrocketing the game to top grossing 10 ranks often. These events usually include special limited time event gachas rewarding event bound characters, i.e., Super Sayian Rosé Goku Black, which in my opinion, is a must to get because I mean just look at how cool it is. Bandai Namco nails it when it comes to implementing gachas and new characters.
The game has also received a nice amount of feature updates over the past year, for example beefing up the social side by adding guilds and a synchronous co-op PvE mode that both fit the game very well.
Check out Dragon Ball Legends' analysis on the GameRefinery service for gameplay footage and more details.
Erno's picks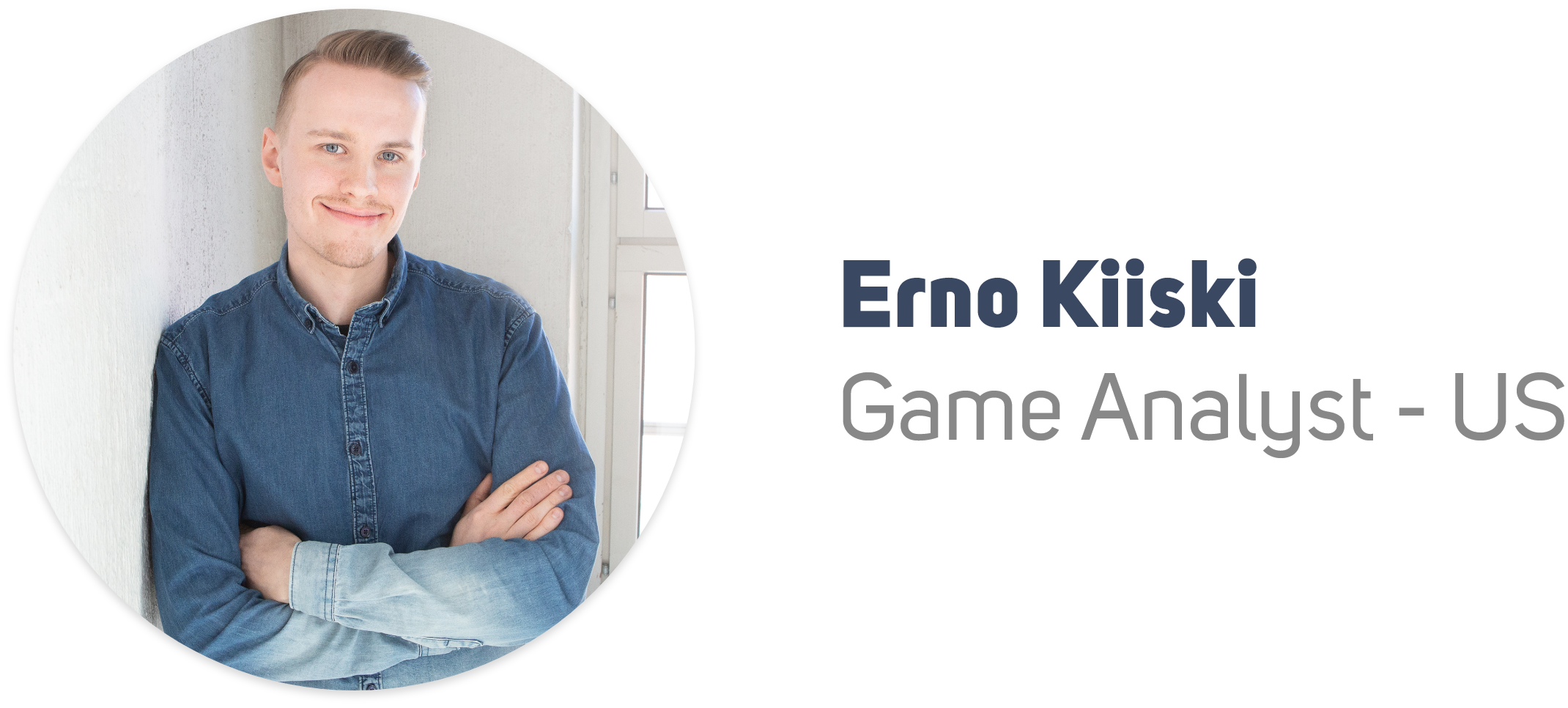 Best New Game in 2019:
CALL OF DUTY: MOBILE, Activision Publishing, Inc.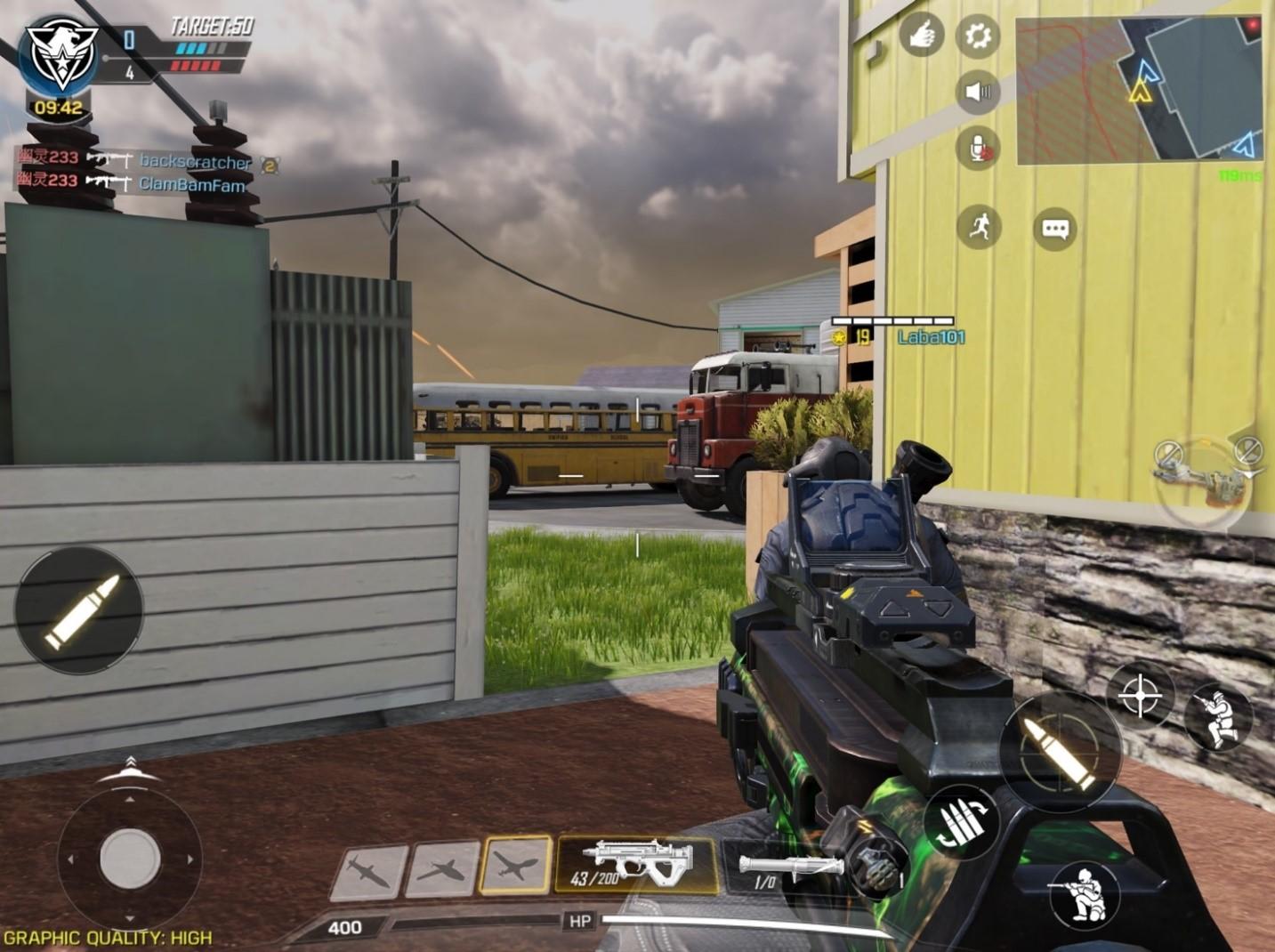 If we look at the biggest launch of the year by numbers, it was hands down Call of Duty: Mobile. The game broke first week records with its mindboggling download numbers . And it's no wonder because the game is spectacular! Controls are tight, it feels really good to play, and there are plenty of familiar CoD modes ranging from Team Deathmatch, Search&Destroy to Battle Royale. Talented guys at Tencent's TiMi studio were able to capture the feel of CoD amazingly well from its console/PC big brothers. Definitely the best mobile shooter experience there is!
It will be interesting to see where the game goes in the future. There's been a lot of talk of how sustainable their mainly cosmetic based business model will be with its relatively low revenues per installs. Still, Tencent has proven its capabilities with PUBG Mobile by turning it into a constant top grosser. Of course, the big hurdle for CoD is that players are mainly playing in first person, which makes creating compelling cosmetics even harder, but I'm fairly positive that CoD Mobile will be one of the biggest names in the shooter genre for years to come.
Check out Call of Duty: Mobile's analysis on the GameRefinery service for gameplay footage and more details.
Best ongoing game/live ops/updates:
CLASH OF CLANS, Supercell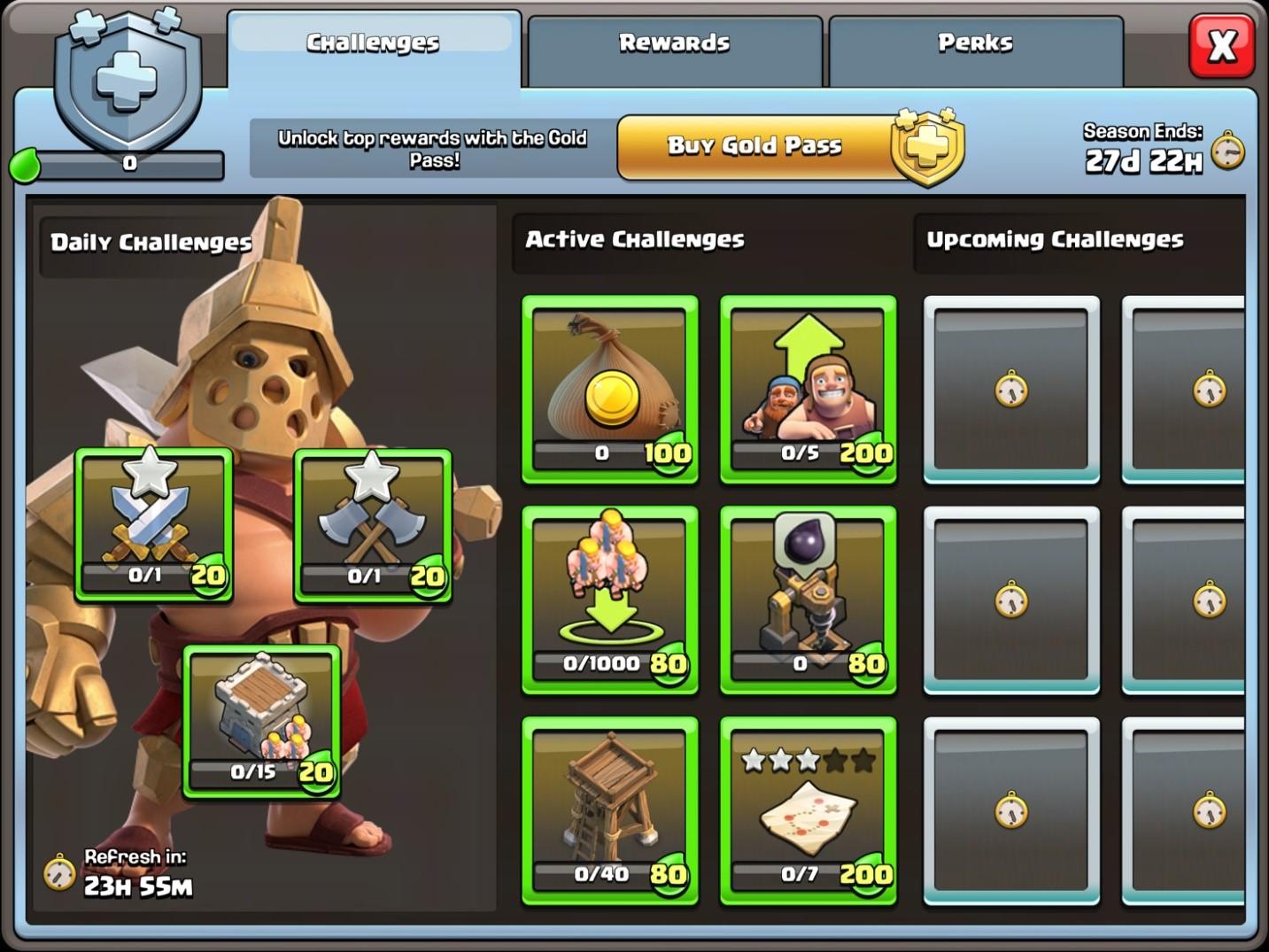 When I look back at 2019 and think about the "evergreen" games and what they did during the year, Clash of Clans is the first one that pops to my mind with the most interesting changes. It had plenty of interesting new content, but the biggest addition of the year was, of course, the Season Challenges- feature.
CoC was one of the first mobile games to hop on to the Battle Pass craze outside the Battle Royale genre, and they nailed the implementation! Season Challenges boosted daily/weekly player engagement and had a huge impact on the game's performance ending up being one of the year's most successful updates.
Check out Clash of Clans' analysis on the GameRefinery service for gameplay footage and more details.
Milka's picks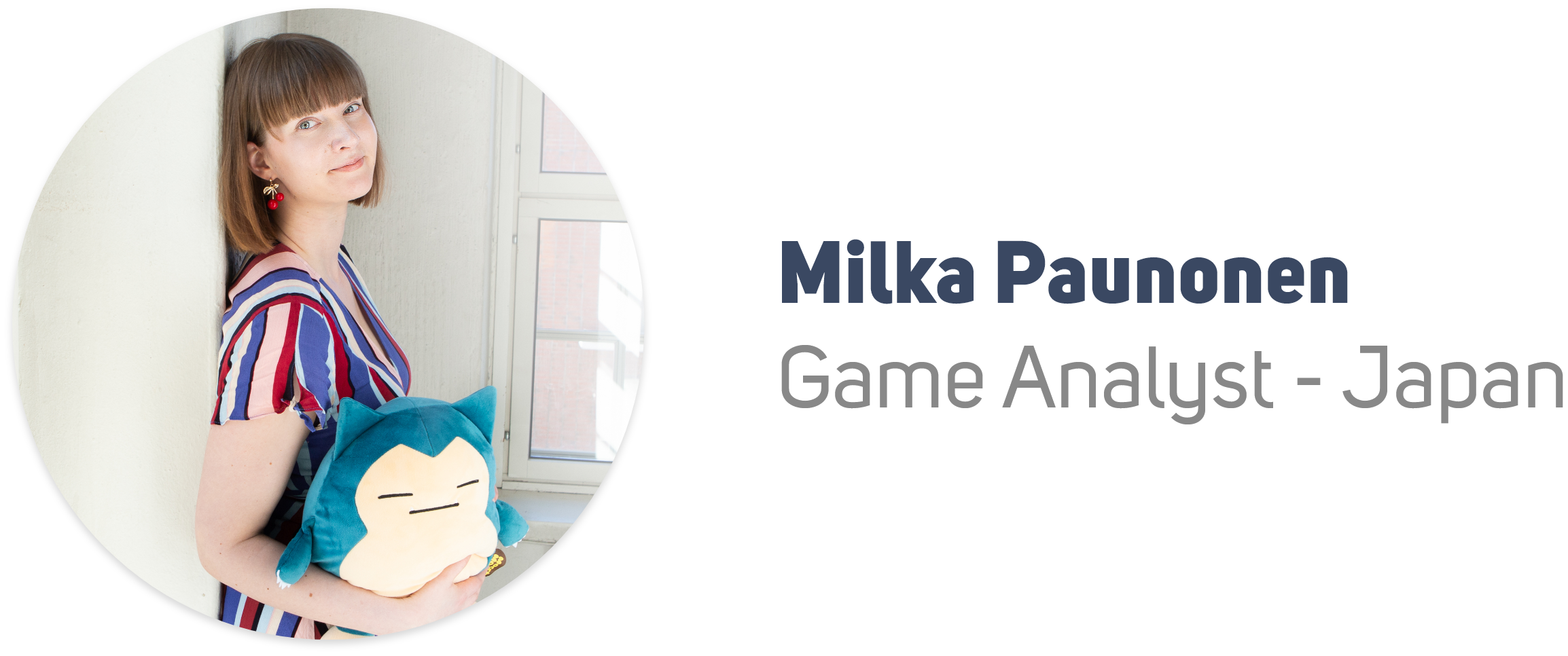 Best New Game in 2019:
WEST GAME, Lexia., Limited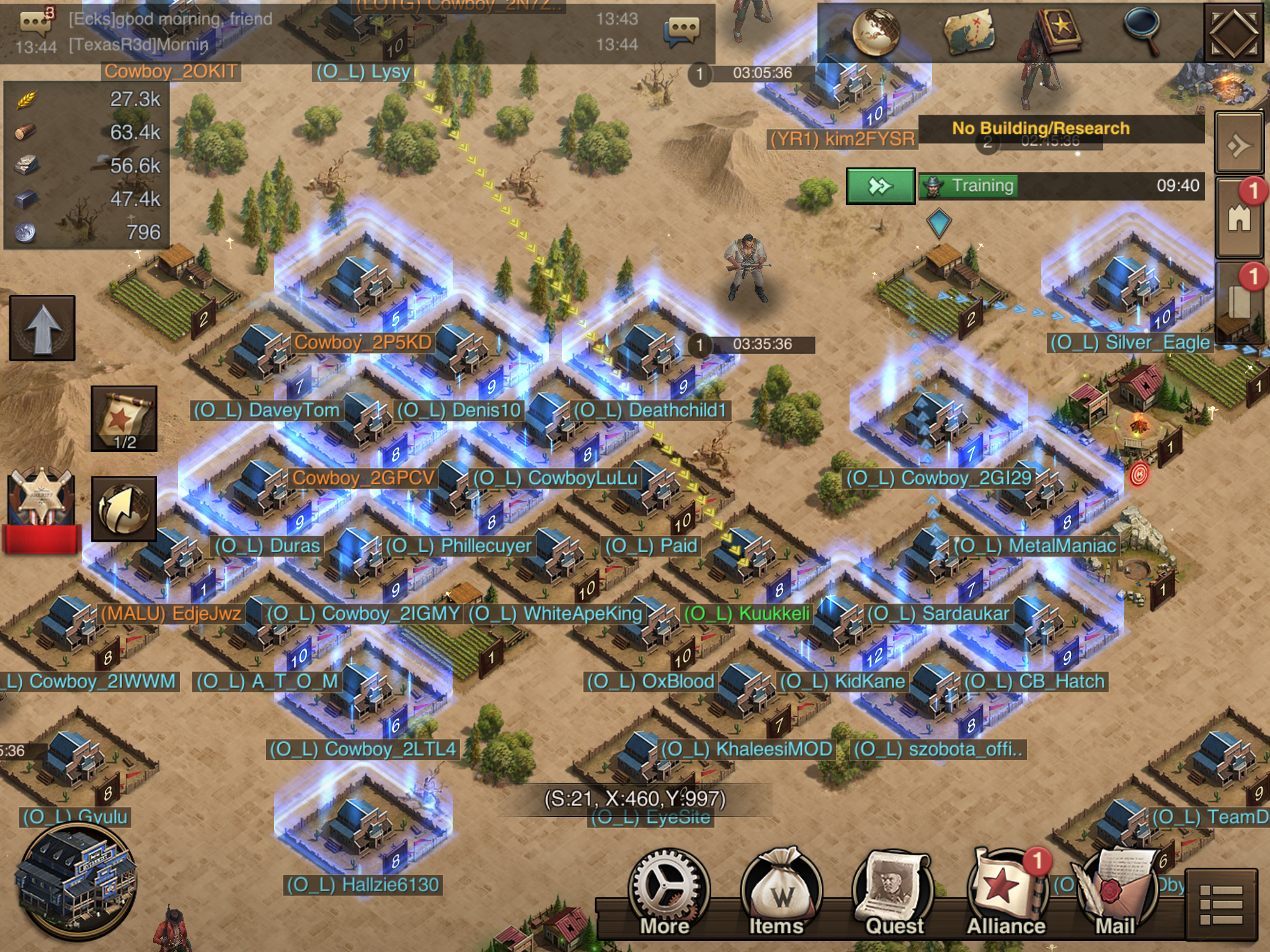 Having a brief history with the 4X-genre playing Game of War in the past, I was pleasantly surprised by West Game. West Game is definitely a very traditional 4X with the trademark base and army building meta and heavy social elements. Still, it's slightly more visually appealing compared to some of the other titles in the genre. I was captivated by the oddly satisfying base building and, to some extent, the game's alliance system, which encouraged me to try my best at getting stronger. Thus, West Game is my choice for best new game in 2019.
Check out West Game's analysis on the GameRefinery service for gameplay footage and more details.
Best ongoing game/live ops/updates:
PUZZLE & DRAGONS (パズル&ドラゴンズ), GungHo Online Entertainment, Inc.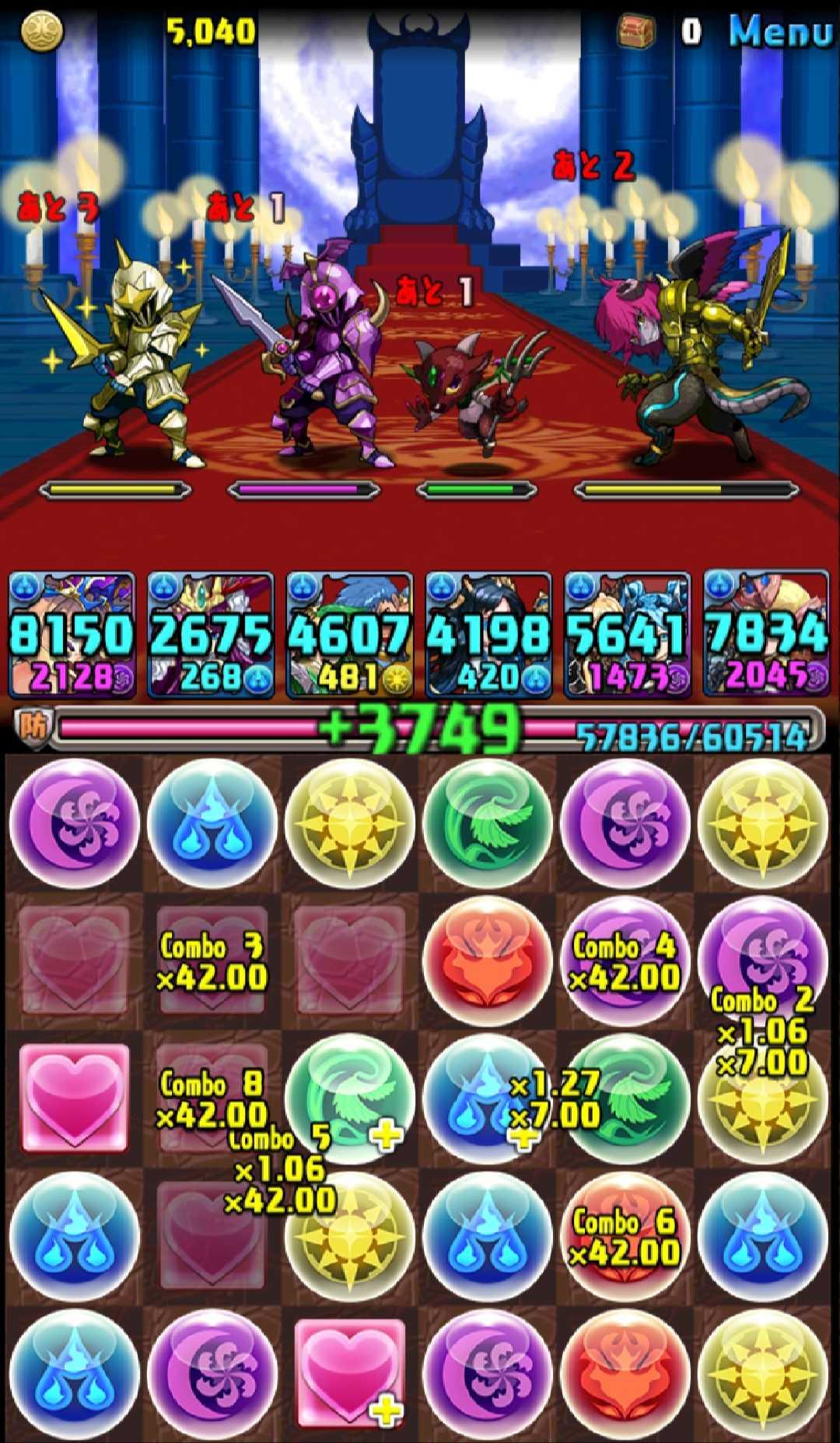 There's not one game that has entertained me as much and for as long as Puzzle & Dragons. The game offers almost endless challenges and keeps on being interesting with very diverse team building possibilities and bosses that require actual strategy (and not just your strongest God Tier characters) to beat. Even though the game is a match 3, players are not entirely at the mercy of Lady Luck thanks to the ability to affect the orbs on the board with carefully executed skills. While Puzzle & Dragons hasn't changed much at all throughout its lifetime, it feels like GungHo has found just the right recipe for the perfect Puzzle RPG. The Japanese market seems to agree, with the game staying in the top 10 grossing year in year out.
Check out Puzzle & Dragons' analysis on the GameRefinery service for gameplay footage and more details.
Teemu's picks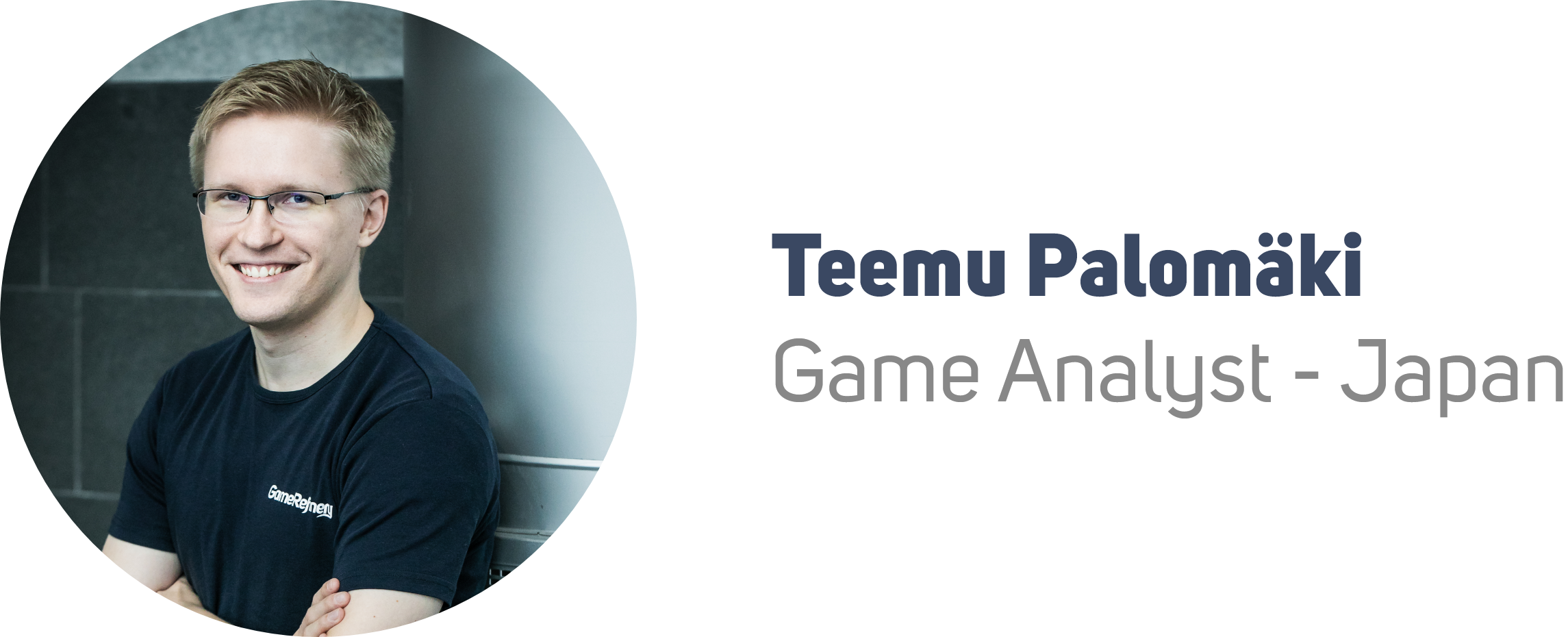 Best New Game in 2019:
WORLD FLIPPER (ワールドフリッパ), Cygames, Inc.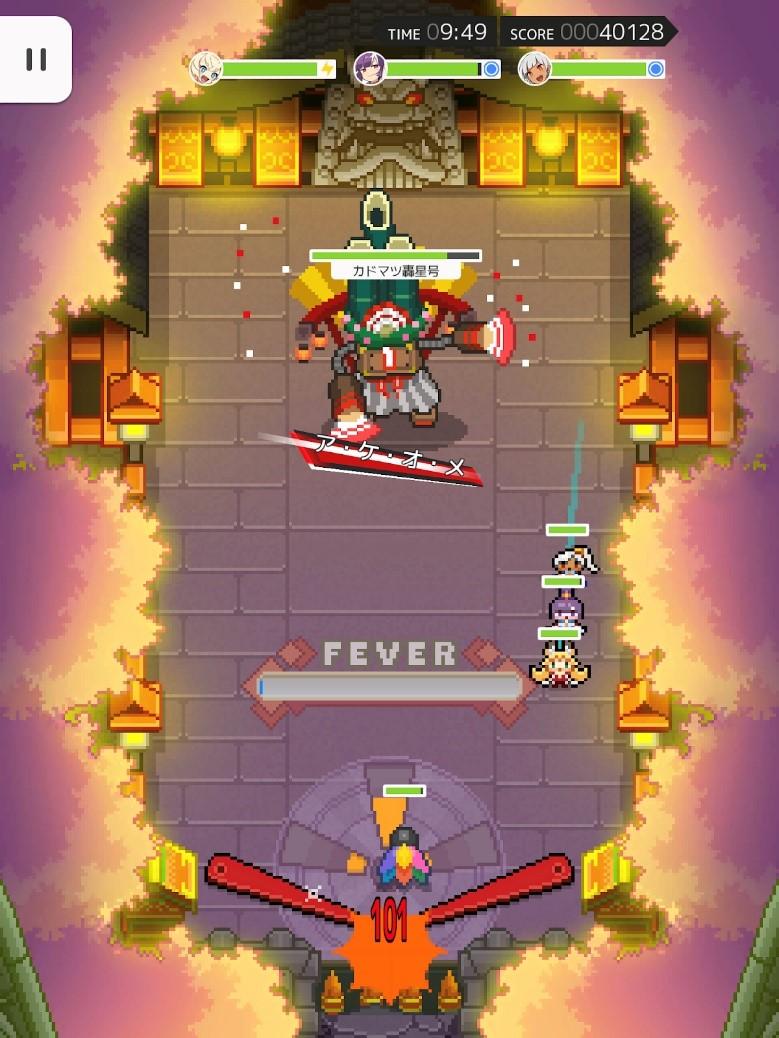 I only just joined the GameRefinery team in the last quarter of 2019, but there were still several very interesting games in the Japanese market that stood out to me. The one I would raise to the top for my pick for game of the year is World Flipper. The game stands out as something different in the Top Grossing 200 in Japan that is densely populated by Turn-based RPG's, 4X strategy games and MMORPG's.
World Flipper is a colorful game with a solid art direction. It beautifully combines retro pixel graphics in core gameplay with polished anime character visuals shown in menus, and the polished feel doesn't end there. Flipper gameplay mechanics combined with RPG elements work well and, at least for me, the game has the perfect amount of things to do. I really enjoy picking the game up just for fun during my daily commute.
Check out our World Flipper's analysis on the GameRefinery service for gameplay footage and more details.
Best ongoing game/live ops/updates:
FINAL FANTASY BRAVE EXVIUS WAR OF THE VISIONS (幻影戦争), Square Enix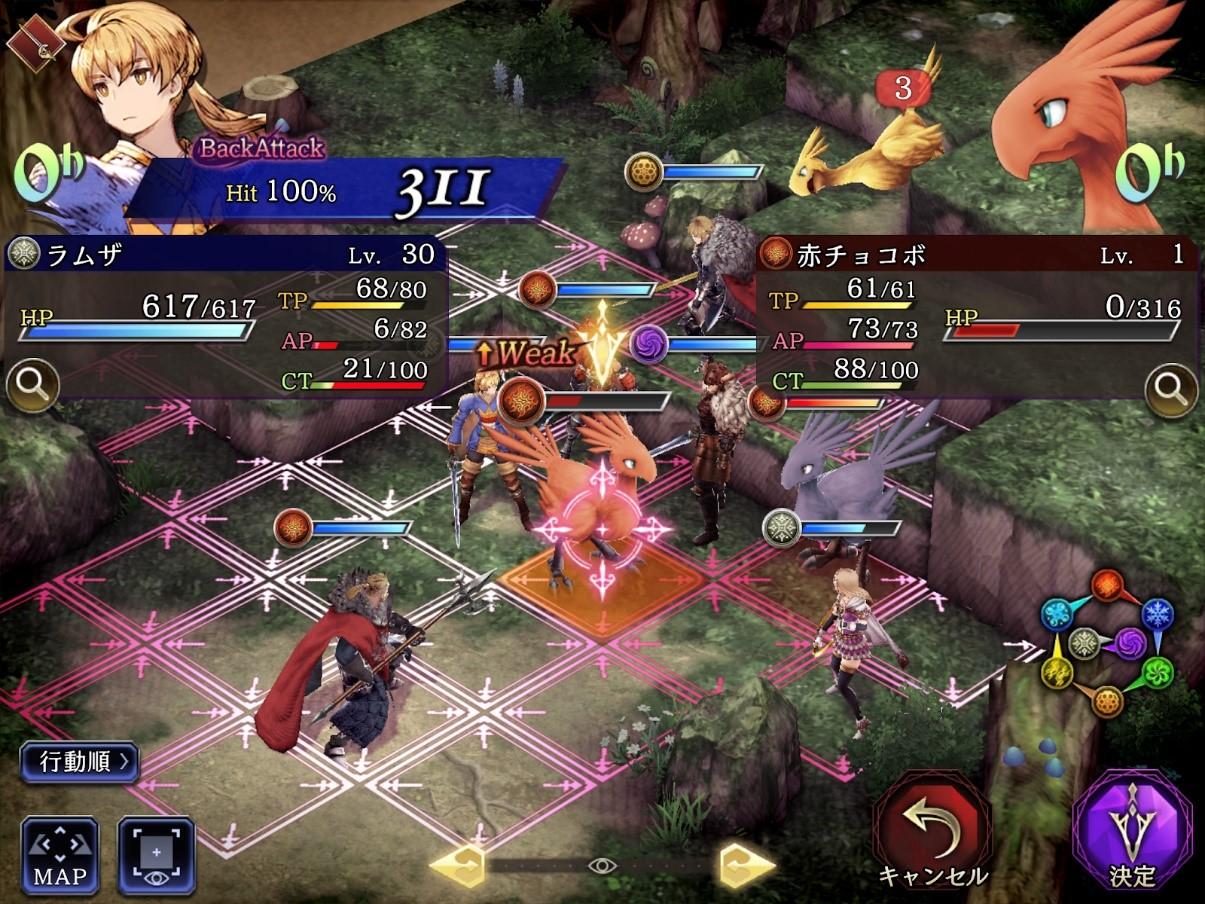 Final Fantasy Brave Exvius War of the Visions, as it will eventually be called in the West, is The Alchemist Code infused with the soul of Final Fantasy Tactics. Sure, this game is about as new as World Flipper, but the game already has a solid update history.
 The game started smart with a Final Fantasy XIV collaboration for an extra boost and has since brought event-bound versions of characters for the holiday season, added special gacha mechanics in the form of step-up gachas, and expanded the achievement system with monthly achievements. Now they are bringing in more players with a TV ad campaign and a collaboration with Final Fantasy Tactics. These are updates that many developers do but FFBEWotV has made every update count so far and that helps it stay high in the Japanese charts.
Check out FFBEWotV's analysis on the GameRefinery service for gameplay footage and more details.
Sonja's picks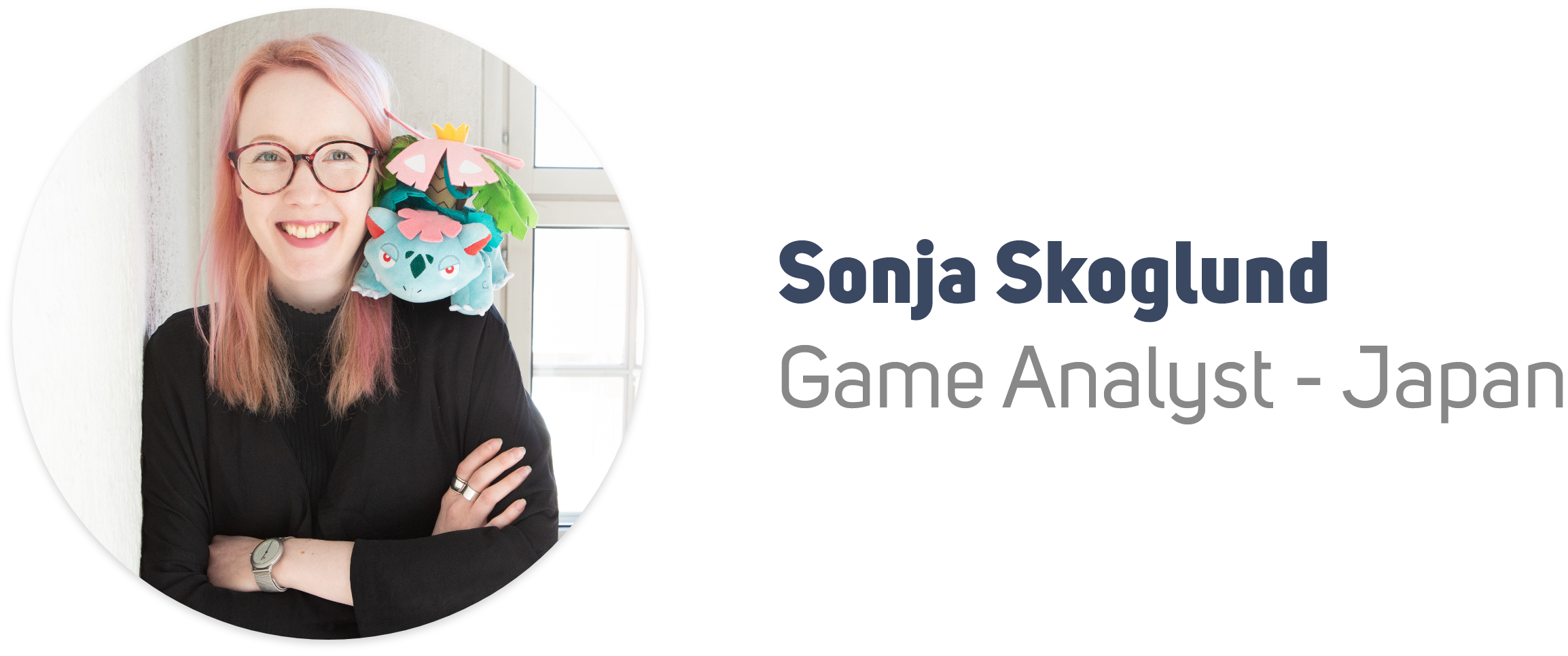 Best New Game in 2019:
PENGUIN ISLE, Habby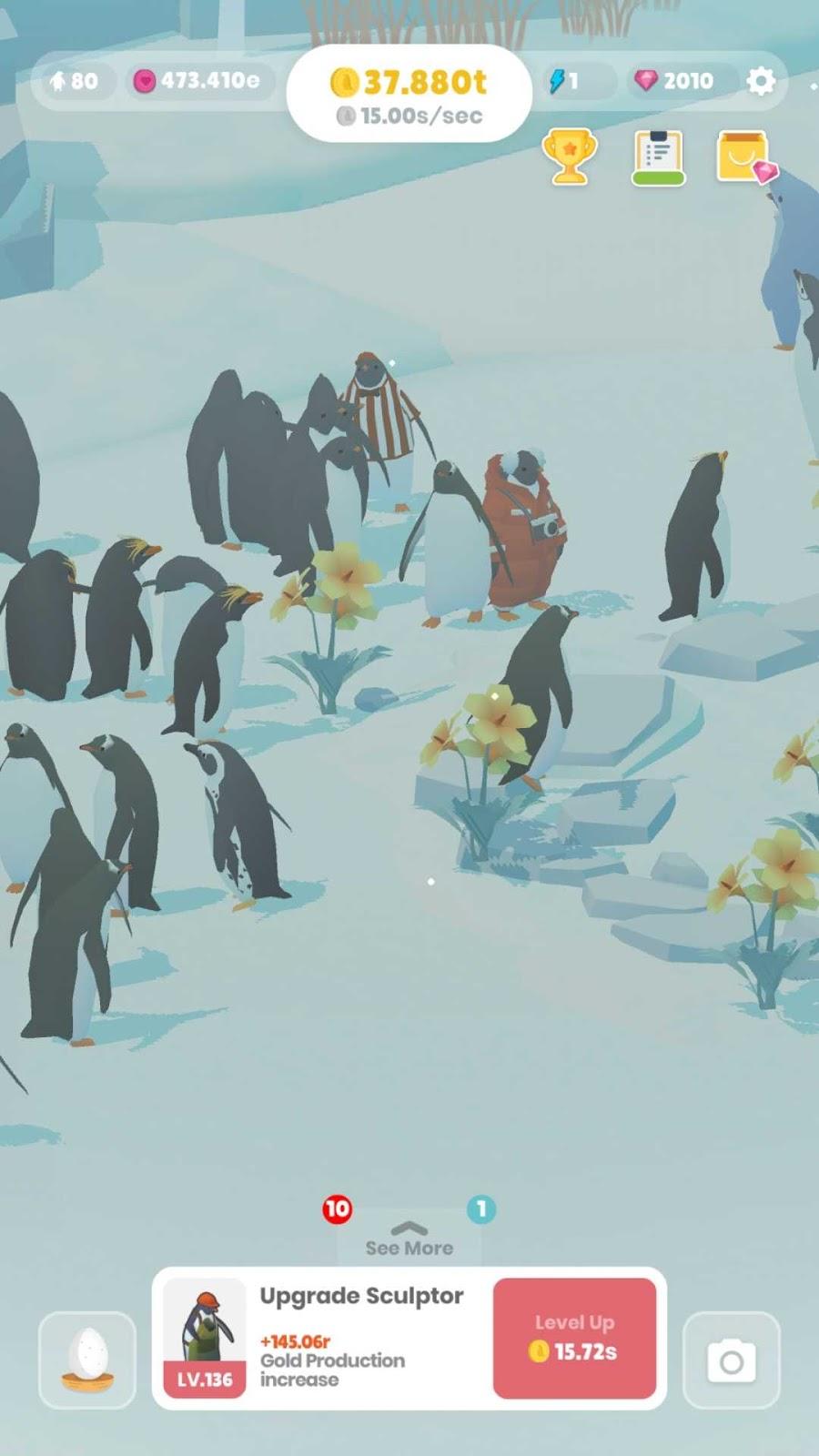 Following the success of their hectic shoot 'em up Archero, HABBY published this peaceful idler game in early last Fall, finishing the year with a classic seasonal Christmas event. The simple but elegant visuals, relaxing music, and strangely realistically animated creatures puttering around make a mesmerizing idler experience. If you had to pick one animal to make a game out of, you just cannot go wrong with penguins! They're irresistibly cute, especially when dressed up in plush winter wear, clumsily trodding around — and most importantly, producing your gold for you in the various establishments you can build to expand the island. Penguin Isle is mechanics-wise a very tidy idler game, which instead of complex gameplay relies heavily on the universal appeal of a very relaxing, casual pastime as well as its adorable collectible characters — and on that note, it certainly delivers!
Check out Penguin Isle's analysis on the GameRefinery service for gameplay footage and more details.
Best ongoing game/ live ops/ updates:
QUIZ RPG: THE WORLD OF MYSTIC WIZ (クイズRPG 魔法使いと黒猫のウィズ), Colopl, Inc.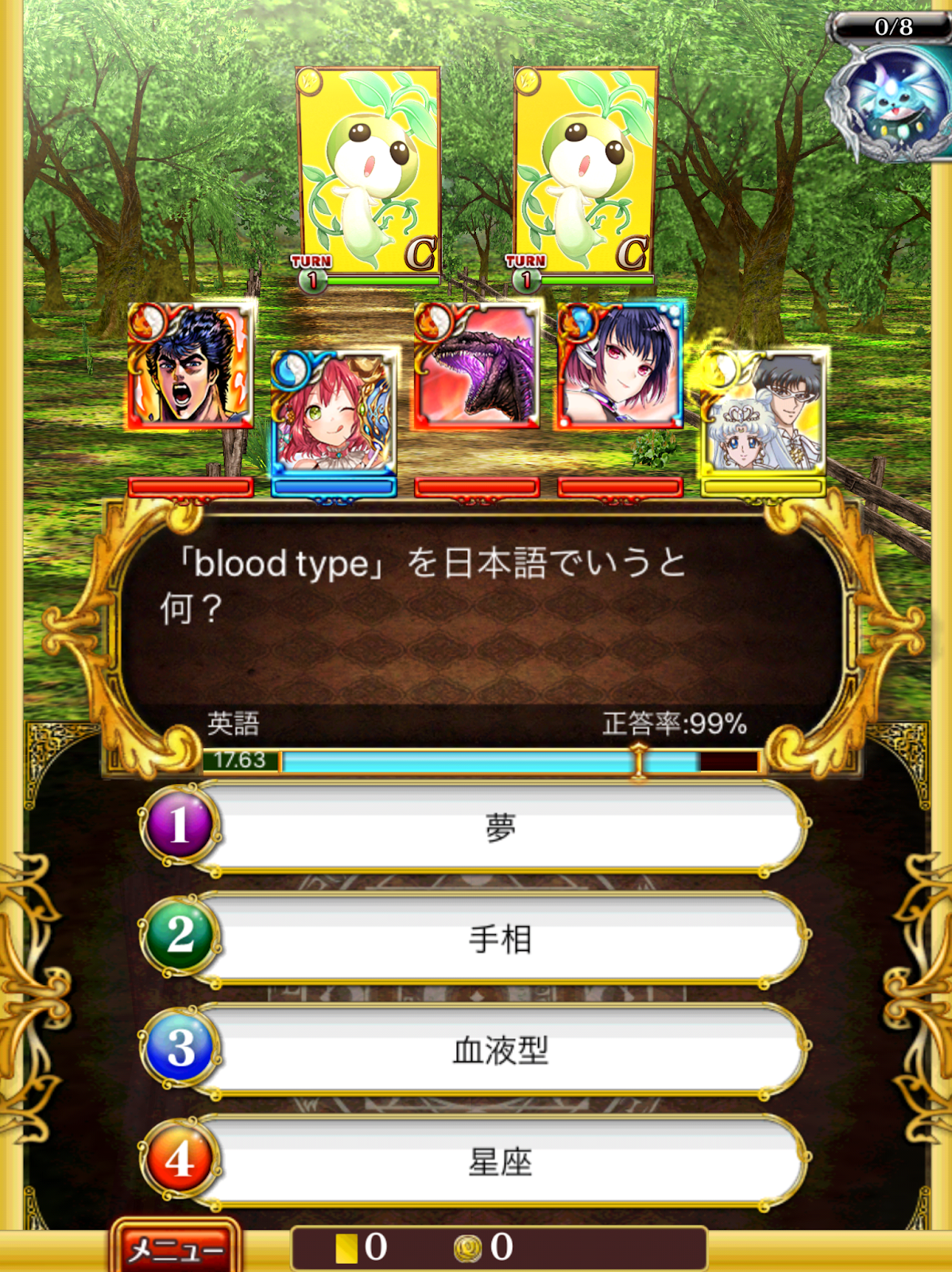 This unique Japanese RPG combines collecting and developing cool manga-style characters with fighting monsters by answering trivia quizzes (of all things?!). Launched in 2013, it has earned and quite successfully maintained its place in the top 200 games on the Japanese market ever since. Kuroneko no Wiz is not just innovative in its peculiar devising of core mechanics, it constantly introduces new lovely characters and storylines through original events but also frequent collaborations with other pop culture works, such as Fist of the Northstar or Sailor Moon. The core mechanics are unexpectedly supportive of these kinds of popular events, since you will not just have new powerful and well loved characters to collect and develop and storylines to explore. You will also be able to test your trivia knowledge regarding these cultural icons. This game has also managed to implement multi-play with other players in a way that will rely on the whole knowledge base of the team on various subjects, giving you as a player a chance to shine even if your characters are not the most powerful ones in the group. Among the jungle of Japanese manga-style RPGs, this one has always stood out to me!
Check out Quiz RPG: The World of Mystic Wiz's analysis on the GameRefinery service for gameplay footage and more details.
Want to see our analyses in action? Sign up for the free layer of our service here.
If you enjoyed reading this post, here are a few more you should definitely check out: