Cherry Blossom season, White Day, and St.Patrick celebrations – March was another busy month for mobile games, featuring plenty of collaborations between big franchises and some major updates to popular titles.
Starting in the US, Merge3 puzzler EverMerge added a new monetization mechanic to the Mysti Isle, while Cooking Diary added a new recurring loss aversion event, highlighting that the trend of loss aversion mechanics in Match3 games is expanding to other Casual games as well.
Cherry Blossom season events were in full swing in Japan and even China, which celebrates peach blossoms rather than cherry blossoms. State of Survival and the auto-battle RPG Hinaoki celebrated with new cherry blossom-themed updates in Japan, while Sky: Children of the Light, League of Legends: Wild Rift, and Rise of Kingdoms are just a small handful of the games that joined the festivities in China.
As for collaborations, Garena Free Fire and Assassin's Creed partnered up for the Creed of Fire event, which introduced a variety of Assassin's Creed-themed items and a limited-time event mode. Music and gaming also collided in extraordinary fashion, with Roblox hosting a virtual concert experience featuring the American rapper and singer 24KGoldn, while Garena Fire's collaboration with K-Pop sensations BTS introduced new events and social features.
All of this, and we've not even mentioned White Day, St Patrick's Day, and anniversary celebrations or Gardenscapes launching with a new ID in China! There was so much happening in March, so make sure you check out the full round-up below.
US Market Overview
EverMerge's latest update added a new monetization mechanic to the Mystic Isle, the Premium Portal, which functions similar to a subscription. 

Premium Portals are purchasable buildings from which the player can claim a specific creature every day for 12 days. There are several types of Portals available, and they rotate along with the refreshing shop. The purchase can be made with premium currency gems in the shop or real money when limited-time offers appear. This feature was introduced by gifting each player with a random free portal.

While the spectator mode feature certainly isn't as popular in the US as it is in China, there is a handful of top-grossing 100 games in the US that feature it (according to GameRefinery service, 58% of the top-grossing 100 games in China have the feature, while in the US and Japan, only around 15% of top-100 games have it). Now Dragon Ball Legends is one of those games, as the latest update lets players watch top-ranking player match replays through the GodTube mode. Players can save their favorite replays for later viewing. However, old replays are deleted after 14 days have passed.
The Ants, a 4X title with an interesting theme – ants, introduced a new PvP mode: Duel of Special Ants. 

The player forms three teams, each having up to three different Special Ants and an Insect leading it. The three teams will fight against the opponent's three teams in an asynchronous auto-battle setting. The player can enter the battle up to five times a day. The mode has its own seasonal ranking system and currency Red Crystal Core, and the currency can be earned every day according to the player's ranking. The player can also get additional rewards the higher they place during the event.
Players can use the Red Crystal Cores in the Special Ant Duel Store to purchase, for example, upgrading items for the troop mutation Fungus.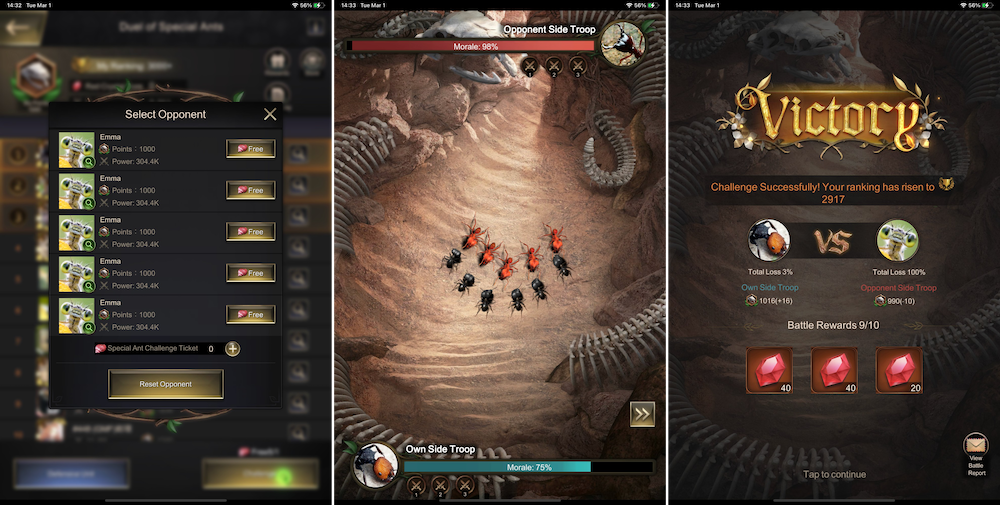 Age of Origins' recent update brought an entirely new decoration island system, which also works as a boost to player's stats (e.g., increases the bonus capacity limit of wounded by +300). The island is all about decorative buildings and some are upgradeable. Almost all of the buildings give bonuses, bringing a solid boost to the core gameplay.

The island system was added to the game with an introductive event, where players complete quests to earn rewards. Using event items also earned event points and rewards, including exchange tickets that could be used in the exchange store to get isle decoratives. The player's cumulated event points were also tracked, and they were rewarded based on their ranking after the event was over.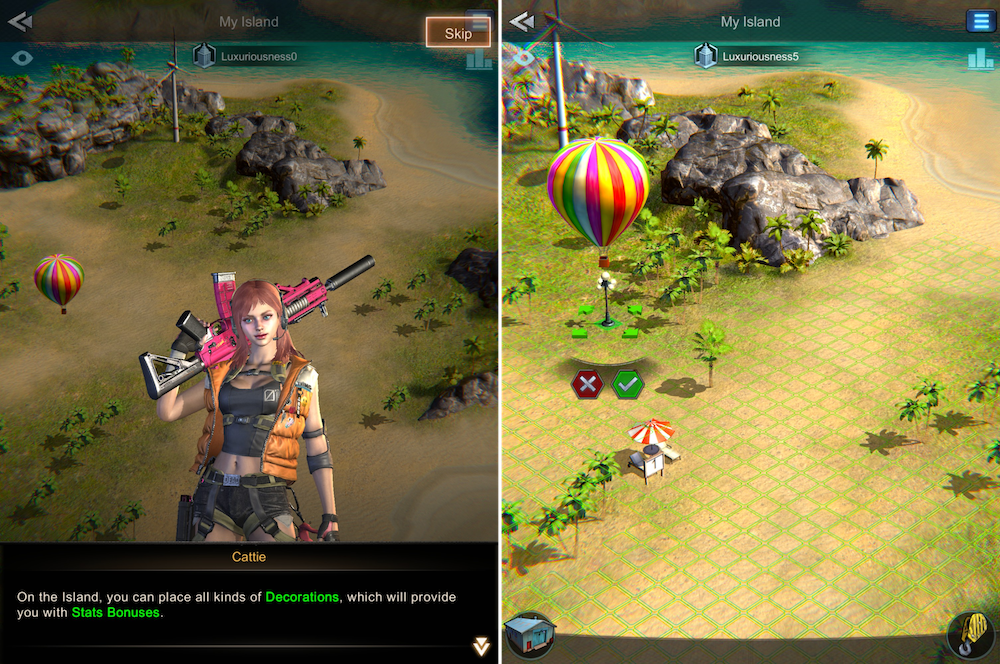 Events
March was a time for PUBG Mobile's fourth anniversary celebrations! The Vibrant Anniversary event featured upgraded maps in the main gameplay mode and themed gachas.

At the start of the matches, players could land on the aerial Vibrant Nimbus Island to play a minigame, where they collected tokens of the same color as the player's suit. The tokens could be used in the Portable Shop. What made this match especially fun was that shooting the enemies made their heads grow until they were so big that they floated away. Floating teammates could be healed and rescued by shooting them. After five minutes, players were teleported to the battlefield. On the battlefield, players could look for randomly spawning Anniversary Crates that could contain Cycle Memory Items. After collecting all the Cycle Memory items, the player received a Commemorative Title.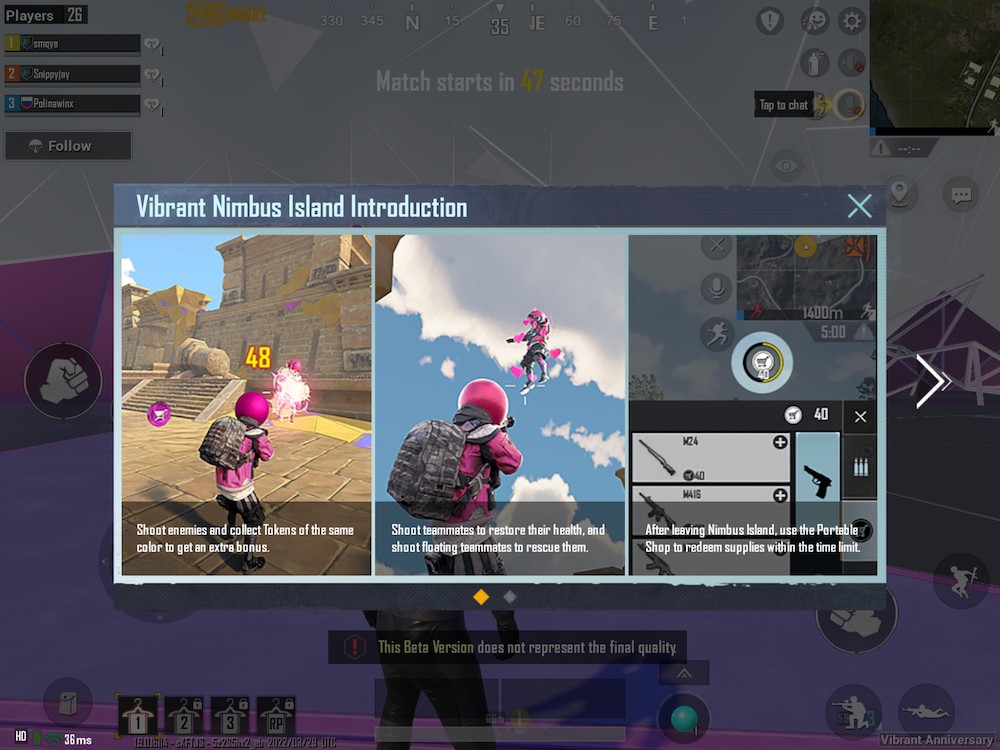 Another round of Tempest Clash PvP event began in Rise of Kingdoms. This event type, which features one-lane MOBA gameplay, first appeared in the game in January this year. The goal of the match was to destroy the opposing team's base by controlling the warship on the map, giving orders, and sending signals to the team. Players needed to be careful not to lose ally ships. Players were rewarded with various goods for the core 4X game mode for playing the event.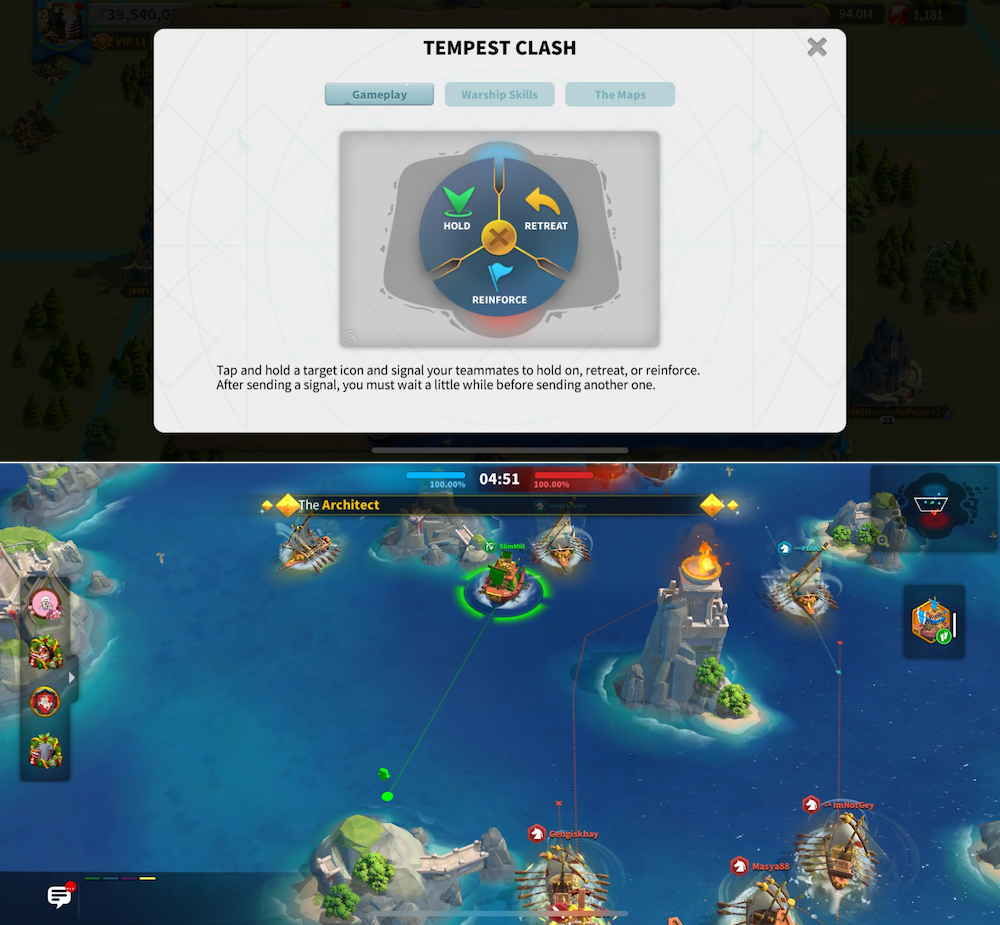 Project Makeover introduced a new separate time-limited event type, Timed Makeover Challenges.

Players play their main progression levels to earn event tokens, which are then used to progress in the event makeover. The event makeover also has its own storyline. Rewards are quite simple, meaning that when a player reaches specific points in the makeover, they get either booster items or unlimited boosters for a limited time (for example, unlimited bombs at a start of a level for 15 mins).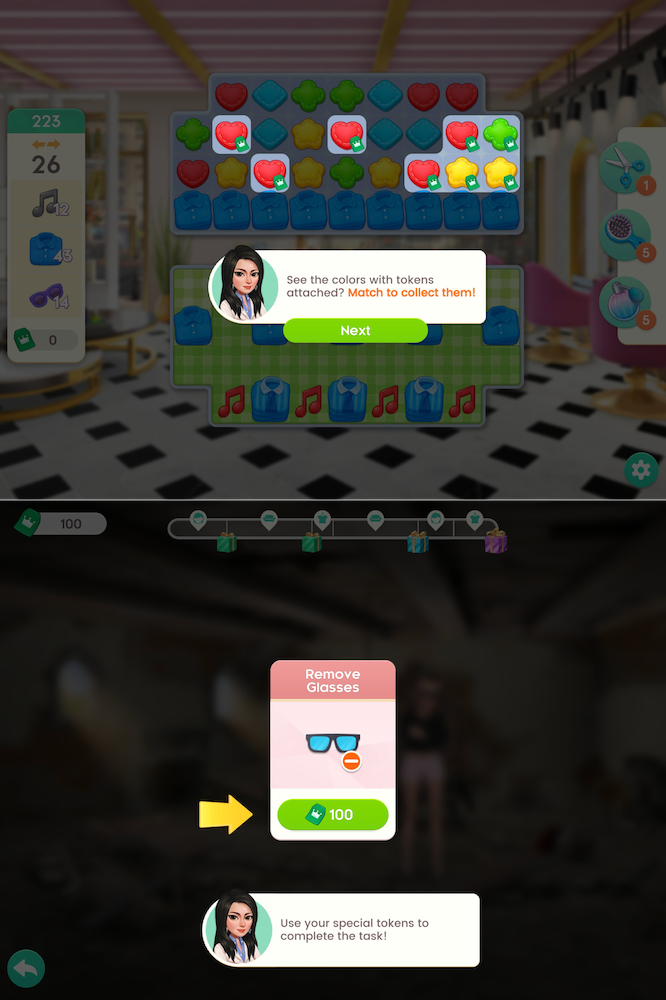 Garena Free Fire hosted The Creed of Fire event, a huge Assassin's Creed collaboration event consisting of many smaller events, tasks, gachas, and offers.

For example, Target List special interface event had the player assassinating targets by collecting Assassin Coins around the game and using them to perform strikes to take out the target with varying success. Each successful kill granted rewards such as exclusive Assassin's Creed-themed cosmetics. In the Academy event, players "learned" assassin skills by completing tasks related to each skill, which unlocked progress to the skill's progressive reward bar, granting rewards like an exclusive Assassin's Creed-themed board.
The game also featured a new limited-time mode, Lone Wolf Strike Out, which had similar mechanics to the Gulag of CoD: Warzone, with multiple players having 1v1 matches against each other in the same arena. Each player had three lives, and a life was lost when a 1v1 match was lost. Running out of lives led to elimination, with the last player standing winning the whole match. Other players in the match currently not in a 1v1 could spectate the battling players in the Gulag fashion.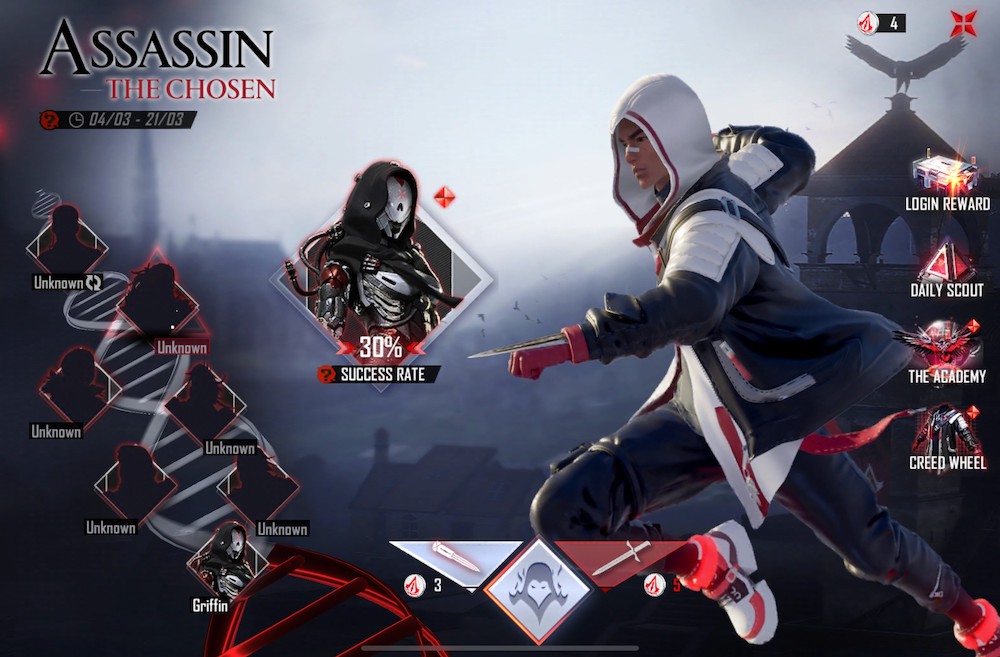 Garena Free Fire also featured another collaboration event during March, this time with BTS, the massively popular K-pop boy band.

The collaboration included a BTS Special Interface event, where players collected Neon Sticks currency through event missions to spin a Color Cheer gacha that granted different Cheer Cards. These Cheer Cards were used to fill collections of the BTS band's members, which then granted progression to a reward bar, the main reward being a BTS Crystal. The BTS Crystal was then used to spin another gacha, BTS Outfits, which gifted exclusive BTS-themed outfits for the player's character.
In addition, the collaboration included a BTS Boyband Top-up progressive IAP reward event, which required the player to purchase a certain amount of premium currency with real money to gain BTS-themed rewards, as well as a BTS themed photo booth in the hangout lobby of the game.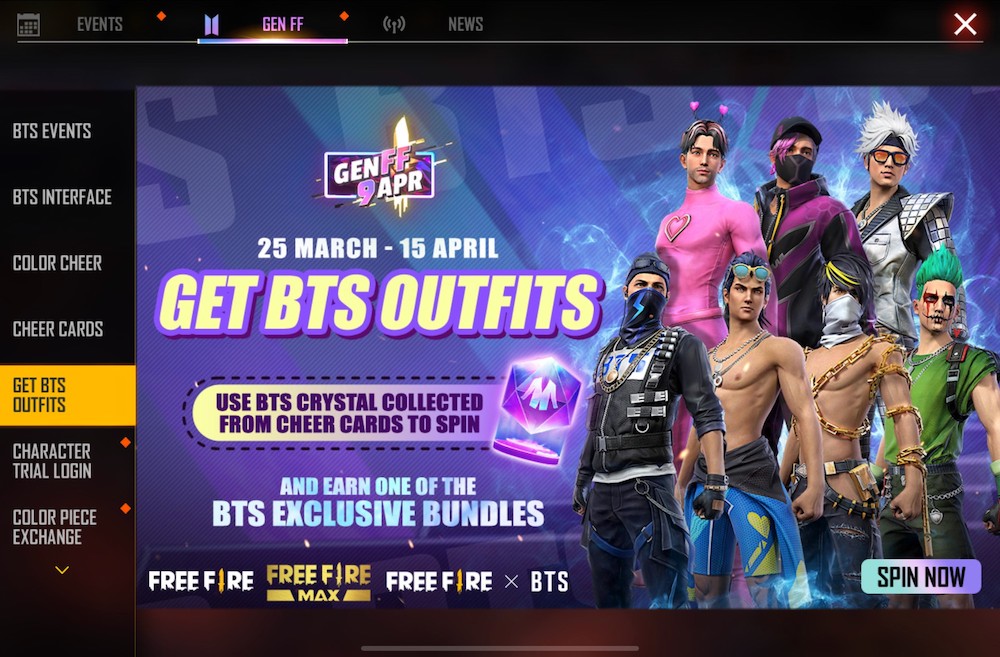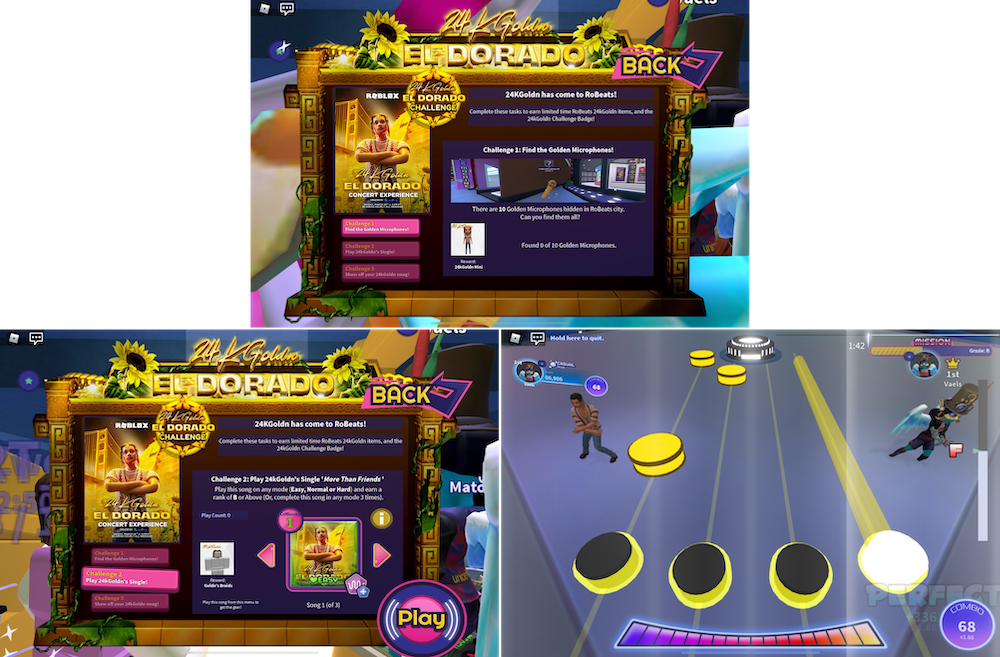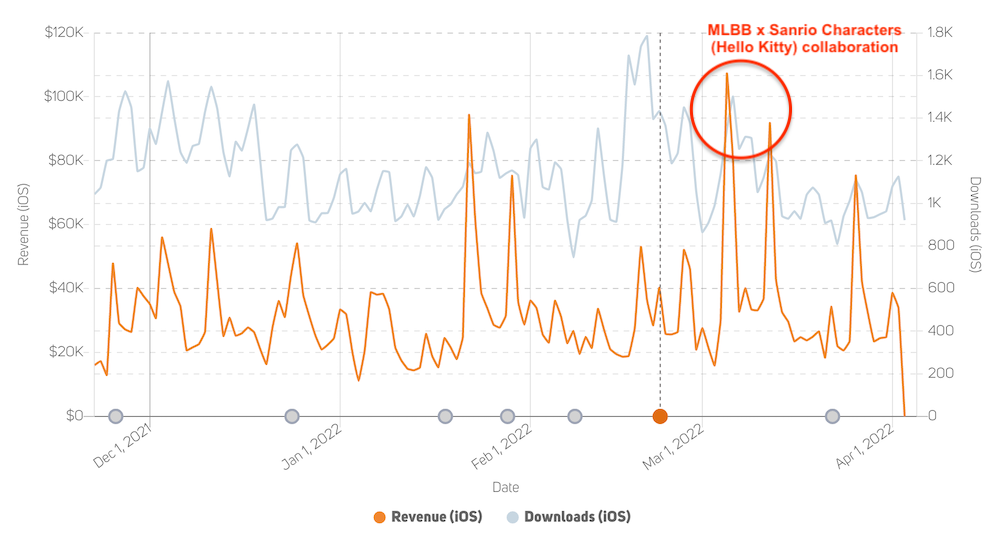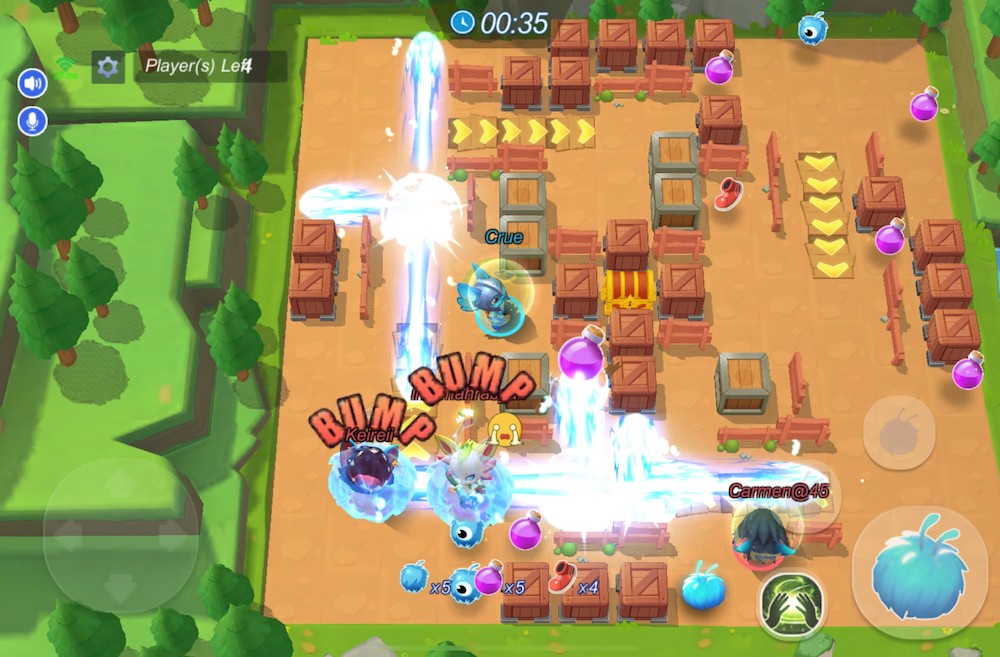 Lately, loss aversion mechanics have been a trending feature/monetization tactic, especially in Match3 games, and now Cooking Diary is the newest to add it to the game. The game introduced a ​completely new recurring event type called Circus Star. It's a loss aversion event where the player has to complete five special event levels without losing to win the event's reward (boosters, materials, and premium currency). If the player loses a level, their progress is reset to the first level unless they purchase a continuation. The event also has its own energy mechanic, life points, as a session length restriction, further incentivizing the player to avoid losing.

When it comes to seasonal events, the US mobile game market delivered a variety of St. Patrick's Day-themed events in March. For example, Lily's Garden celebrated St. Patrick's Day with a themed progressive limited time IAP-offer, which rewarded the player with Paddy the Dog cosmetic pet to their garden once all the offers had been claimed/purchased.
New top 200 grossing entrants on the market
A rhythm game Hatsune Miku: Colorful Stage! made its first appearance in the US top-grossing 200 list. It is the same game that is among the top 20 games in Japan.
Turn-based RPG Idle Huntress: Adventure, at its highest in top-grossing 171th position.
A 4X strategy game Last Fortress, at its highest in top-grossing 166th position.
China Market Overview
Plants vs. Zombies 2 (植物大战僵尸2) introduced a 潘妮课堂 (PanNiKeTang) ​quiz mode with rewards and a related shop where players could use the special currency gained from the quiz.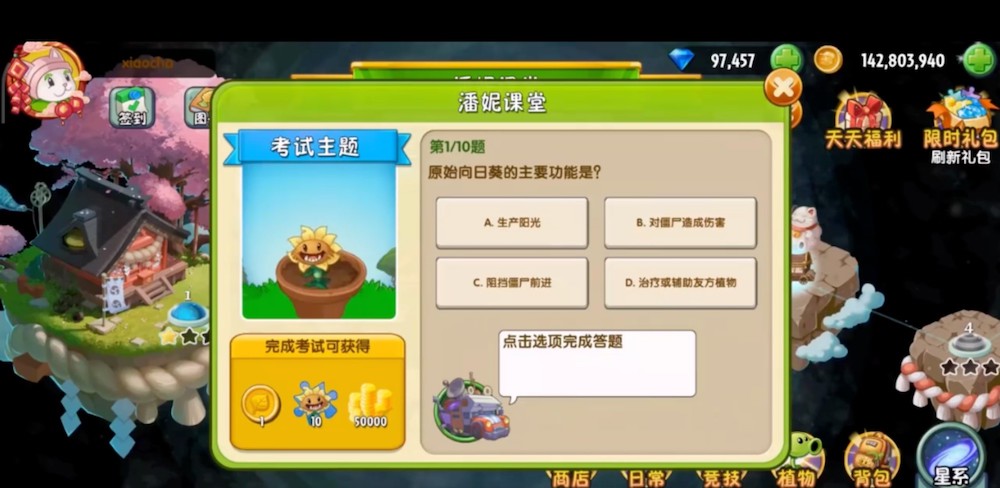 Action RPG Tower of Fantasy's (幻塔) "Artificial Island" (人工岛) area opened a crafting mode. There are six buildings, all of which granted certain types of materials. Buildings can also be upgraded to produce more materials. When upgraded, there will be a possibility to get Super Super Rare (SSR) equipment items for the weapons.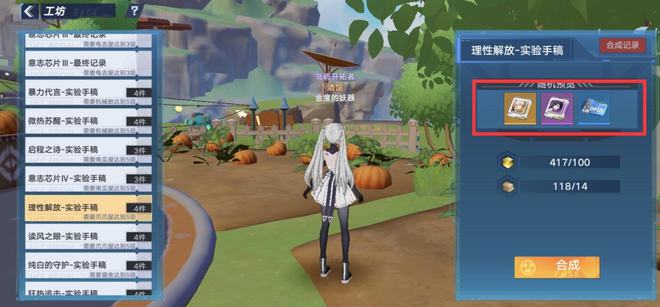 There truly isn't a genre that a Battle Pass system won't fit. The Chinese mahjong game, QQ Mahjong( 腾讯欢乐麻将全集), recently added a Battle Pass system to the game.
Final Tank replaced ​its original main game mode featuring puzzle influences with a new one, which is similar to classic shoot-em-ups. The player advances in levels made up of several rooms with different enemies inside. In-between rooms, players can find points where they can get a randomized "Archero style" buff for the duration of the level, or a shop where they can purchase other power-ups with a special currency collected from defeated enemies within the level.
Another interesting highlight from the Chinese market is that Genshin Impact's Cloud version has made its permanent place among the top-grossing 50 games (while the regular Genshin Impact currently sits in the top 2 position), indicating that the Cloud version has found its audience. It will be interesting to see if we will see more of these cloud versions of mobile games in the future.
Events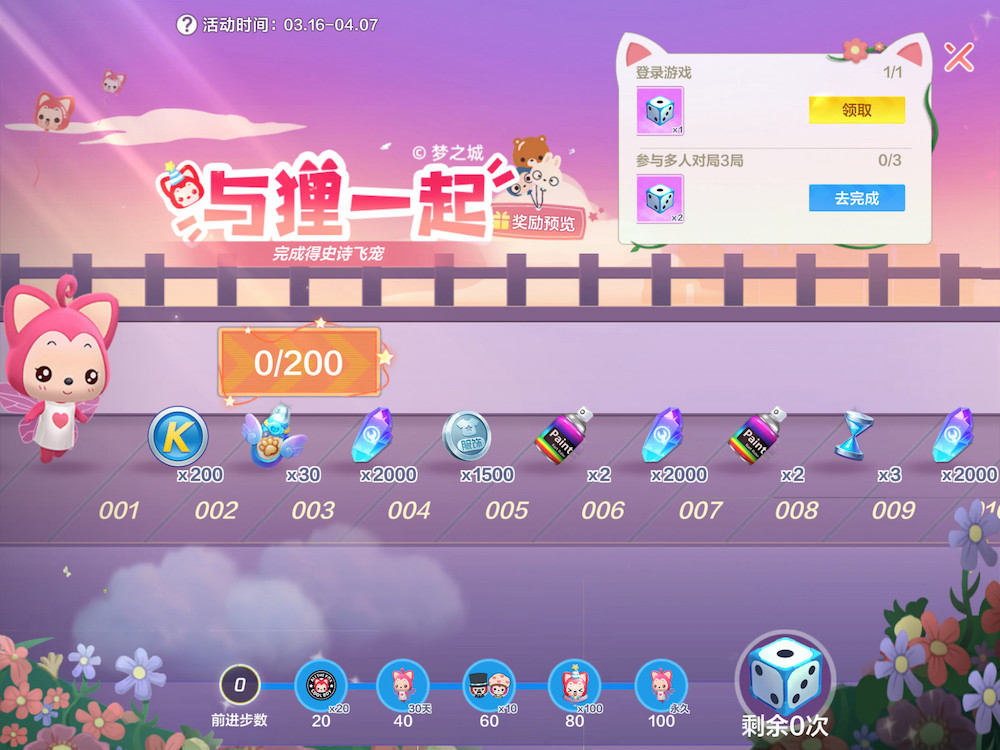 Match3 game with construction meta and narrative elements, Jellipop Match (宾果消消消®), held a tree-planting charity event. Players could get "water drops" by playing regular levels that could be used to "water trees." The more drops they collected, the better the rewards. There were also leaderboards with rewards – top event players even got to plant a real tree themselves into a real-life orchard (with which the game's dev has been cooperating for years). If you're interested to read more about how mobile games have done charity work in the past, take a look at this blog post that one of our game analysts has written.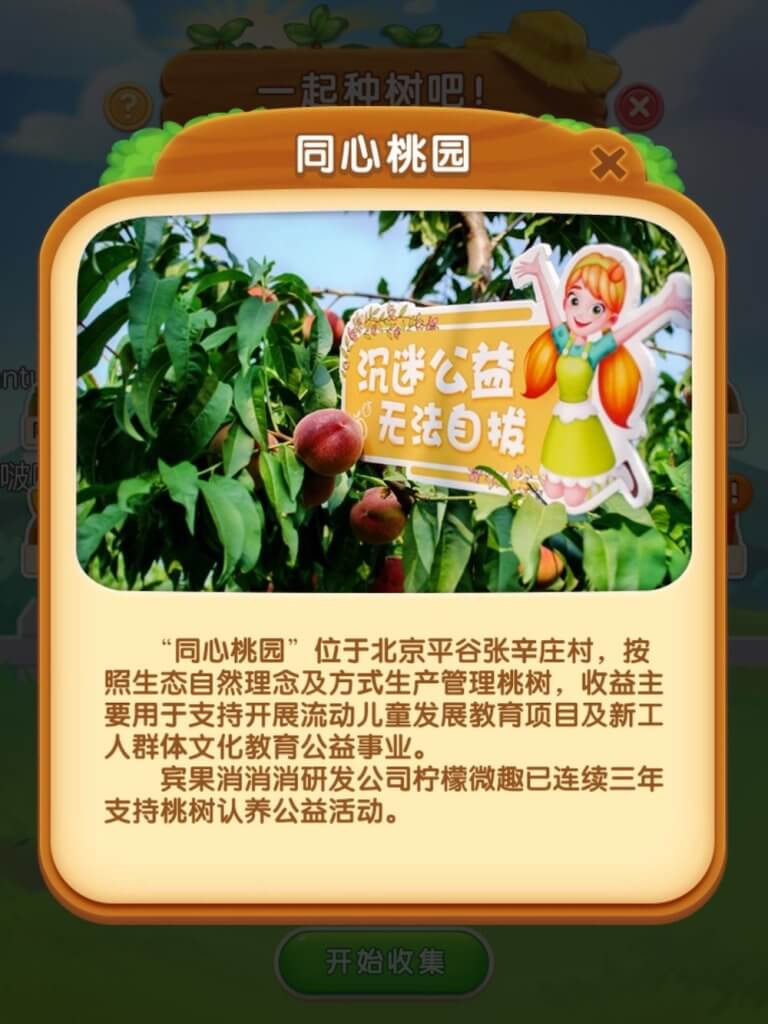 Did you know that while in Japan, Spring Blossom time celebrates cherry blossoms, in China, Spring Blossom time often celebrates peach blossoms? This time Spring Blossom events were held in Chinese games such as Sky: Children of the Light (光·遇), League of Legends: Wild Rift (英雄联盟手游), Rise of Kingdoms (万国觉醒 – RoK), Jiang-nan Bai-jing-tu (江南百景图), and Naruto Online Mobile (火影忍者:忍者新世代)
New top 200 grossing entrants on the market
Chong-fan Di-guo (重返帝国) is a new top-10 grossing 4X strategy game in the Chinese mobile gaming market.
MMO Qing Yu Nian (庆余年) also made its debut to the CN top-grossing 20.
Lastly, Gardenscapes launched with its own ID (梦幻花园 – Gardenscapes) and under Dreamsky to the Chinese market in March. The game is currently in the top-grossing 140.
Japan Market Overview
Umamusume Pretty Derby (ウマ娘 プリティーダービー) introduced a new type of event, Toppu Umadoru Project, starring the character Smart Falcon. For the event, players needed to gather as many fans for their Umamusume as possible through training to celebrate Smart Falcon's upcoming birthday. Rewards were given out based on individual fan numbers and overall fan numbers of all players during the event, so any participation was well rewarded. Rewards also included event-exclusive support cards.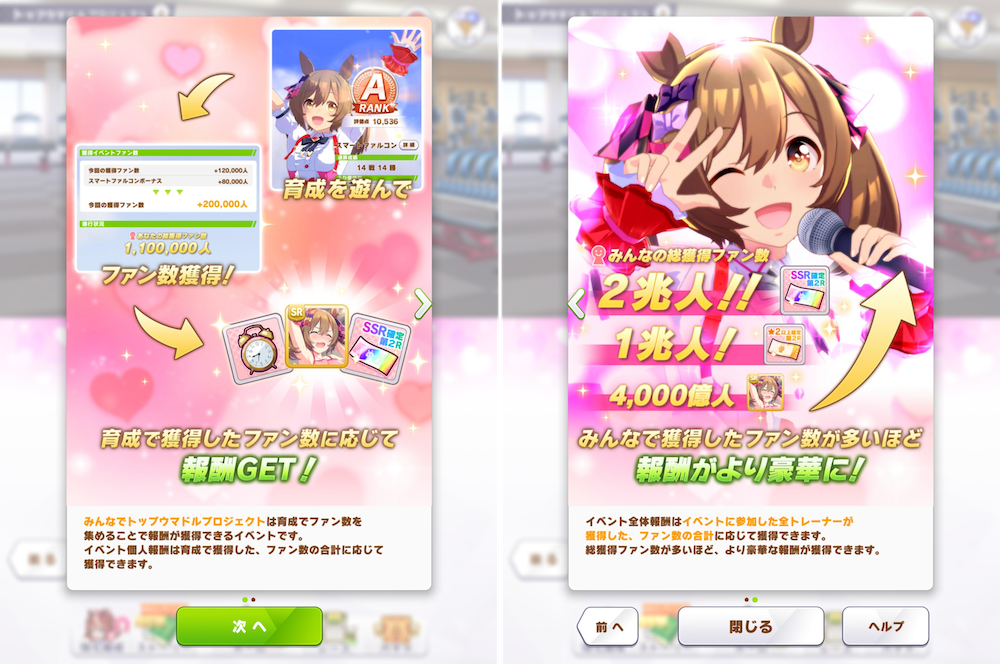 Project Sekai Colorful Stage feat. Hatsune Miku (プロジェクトセカイ カラフルステージ! FEAT. 初音ミク) held a Cheerful Live team PvP-event for White Day. Players picked their team based on their chocolate preference, dark or milk chocolate. Teams battled it out during the event period in Cheerful Live shows and gathered points for their team. Rewards were given out based on the winning team and rankings, but players could visit an exchange shop for more. Team members also got a team t-shirt for their virtual live avatar and access to the team hangout space. The event story could be unlocked by gathering points. 

Another notable event from late February to early March has been the first-ever Project Sekai Championships. Preliminaries for the championship were held in the game in two parts, and the Championships will culminate in a real-life competition with cash prizes at the end of April.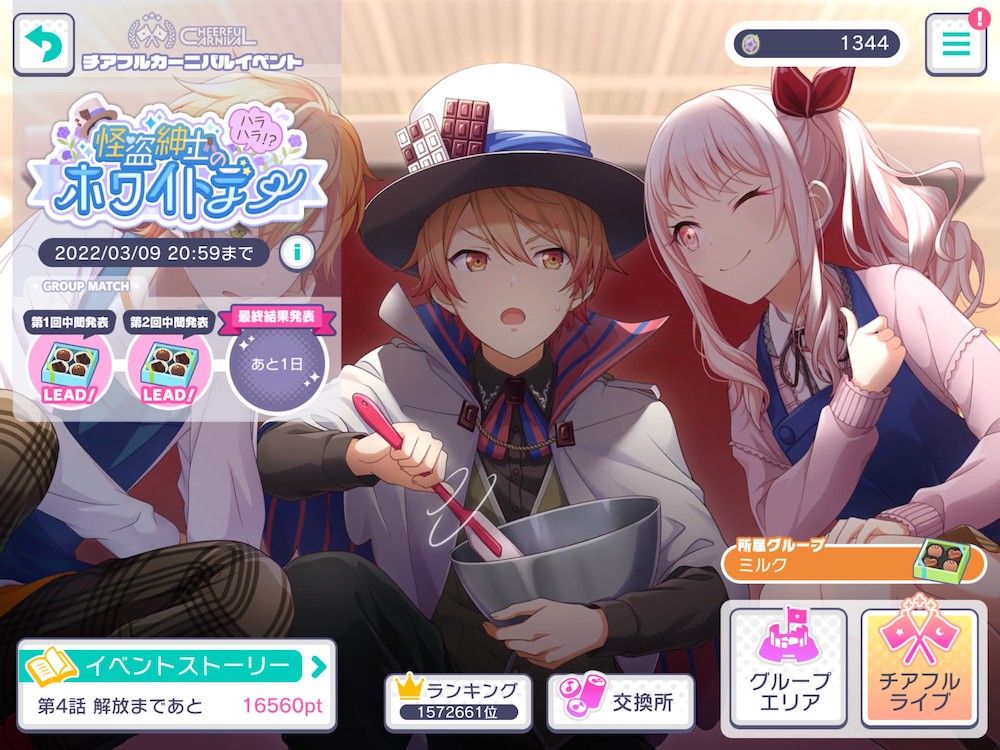 A business-themed idler game Onegai Shachou (おねがい社長) held a world cultures-themed Shoujo no Tabi event. Players could acquire the newest assistant, Tsubomi, from the event gacha. In addition, the event featured login rewards, rewards for pack purchases and use of diamonds, a lot of IAP bundles, and a fireworks high score event. For the fireworks event, players got one firework for every 20 yen used in the game and could then compete to see who gathered and shot the most fireworks.
Identity V featured a visual novel-type event, The "Phantom" of the Crystal Palace, where the player read a story and collected clues to solve the mystery of the phantom of the Crystal Palace.

Clues could be collected by investigating the encountered characters and surroundings or asking the characters for more information. The event story was very straightforward and didn't really require a lot of deduction skills to pass. There were several parts to the story, and they unlocked one after another. When the player finished the whole story, they got the "Duke Raven" skin for the character Novelist.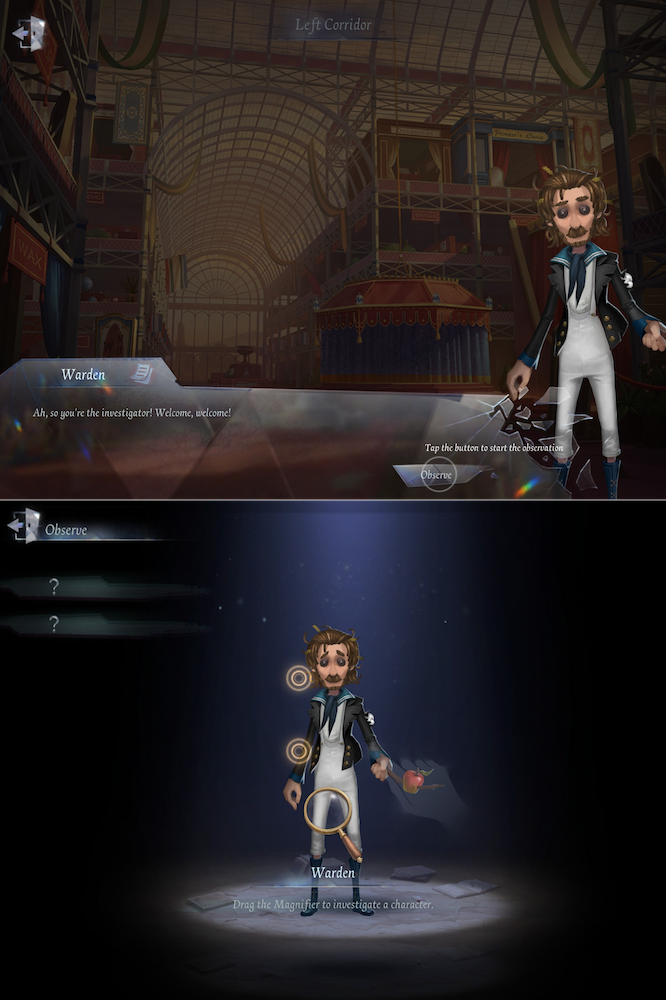 Also, the Cherry blossom season was celebrated everywhere in the Japanese mobile game market during March. Examples include games such as:
State of Survival (ステート・オブ・サバイバル) and its hanami-themed event set (the same event was featured in the global version as well). For example, the event's daily tasks were rewarded with Cherry Blossoms that could be exchanged for various rewards, such as the event exclusive Nanami statue (granted permanent buffs for the player when unlocked. The statue could also be upgraded)​.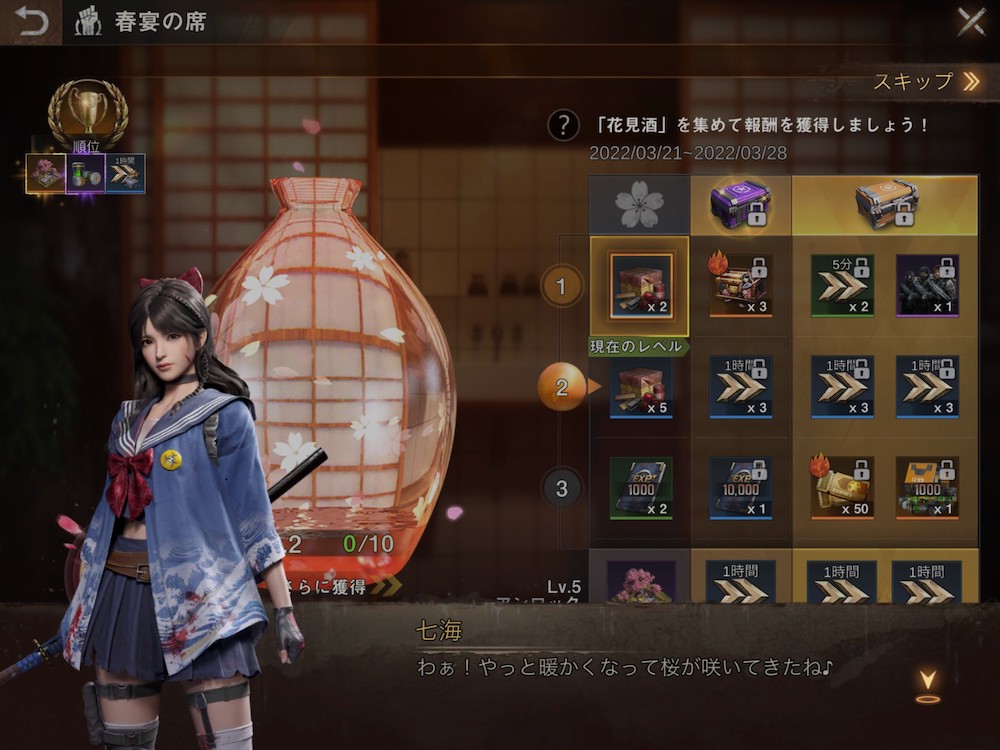 The auto-battle RPG game Hinakoi, starring the Japanese all-female pop idol group Hinatazaka 46 Hinakoi (ひなこい), had its third boyfriend event which featured a cherry blossom theme. The Boyfriend events have been very successful before, and this time is no exception, giving the game a nice boost to around the top-grossing 20.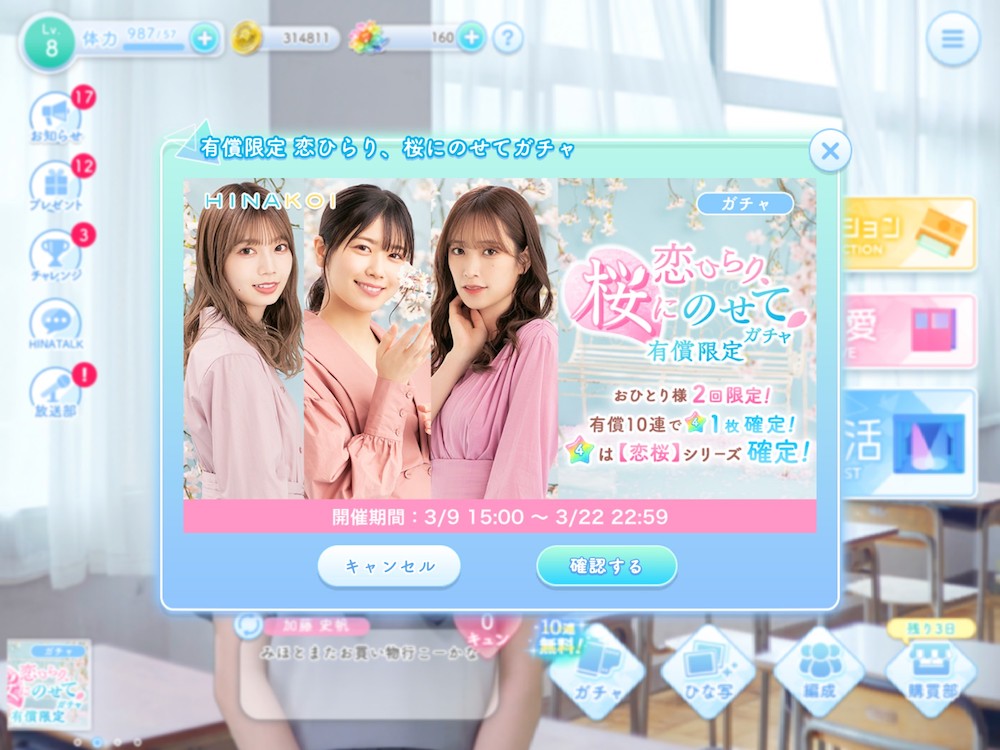 Collaborations and anniversaries
Puzzle & Dragons (パズル&ドラゴンズ) collaborated with the hit anime series HUNTERxHUNTER in March. The event included two different gachas that featured several characters from the anime, several event dungeons featuring and dropping characters from the series, and a Twitter campaign where players could get free gacha pulls if the P&D's official account's post reached a certain amount of likes on Twitter.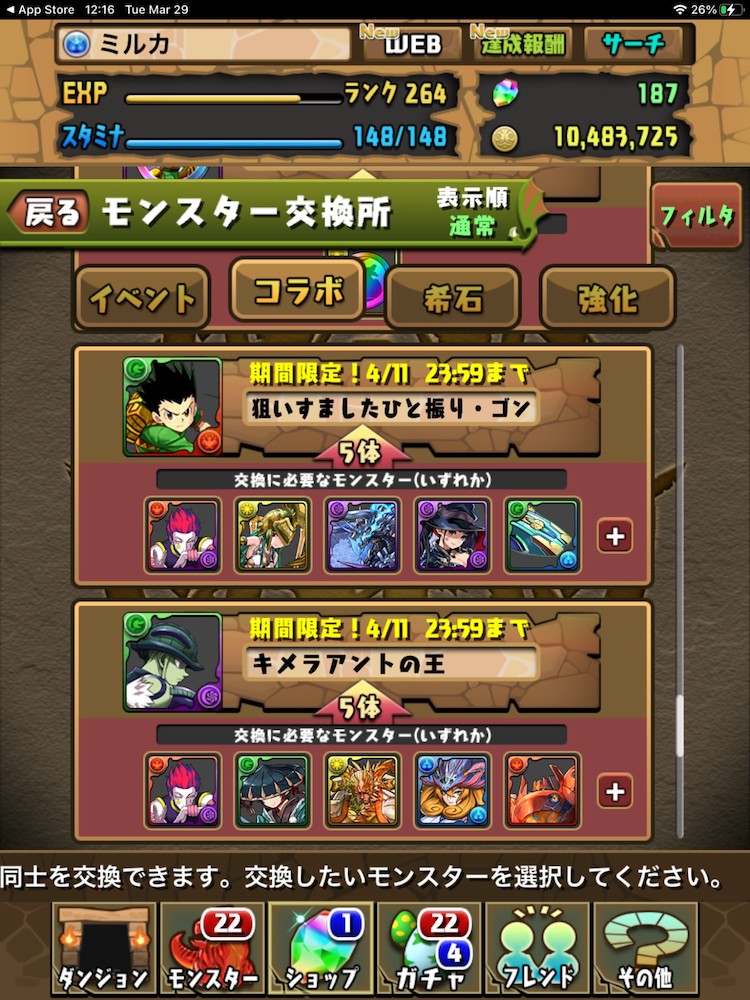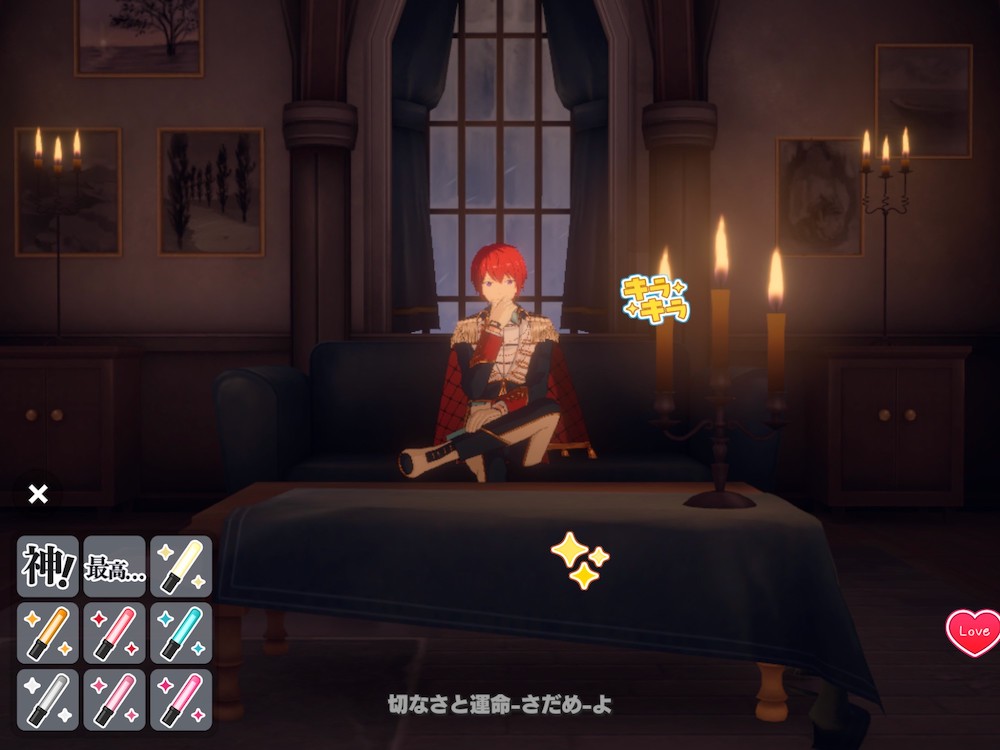 New top 200 grossing entrants on the market
Soultide (ソウルタイド) is a new turn-based RPG that reached GR 93 in March. However, the game fell out of the top-100 in a week and has been declining in ranks since.
Best Eleven (ベストイレブン-CHAMPIONS CLUB) is a Realistic Sports game that has been ranking around GR 60 since its launch.
Sin Chronicle (シン・クロニクル), another new turn-based RPG from last month that peaked at GR 39 but is now ranking around top-100 grossing.