It's the start of a new year and there were plenty of celebrations as we rolled out of December and into 2022. Let's take a look back at the biggest mobile game updates and events from January 2022.
Let's start with the Chinese market, which enjoyed a big month in events due to many games celebrating Chinese New Year. Battle royale shooter, Game for Peace, introduced themed map elements including Chinese guardian which, when shot, provided various player boosts, while the 4x strategy game, Rise of Kingdoms, held an eight-day long Lantern City event with special tokens and rewards.
Outside of the festivities, our analysts noticed interactive story games are rising in popularity, with three of them entering the top-200 grossing in the last two months. Battle Royale continues to dominate too, thanks to the wuxia-themed game, The Swordsmen X, which is currently sitting in the top-five downloads. It's worth checking out if you haven't heard of it.
The US mobile market enjoyed some Chinese New Year events too, with Genshin Impact's Fleeting Colours in Flight event introducing four different stages and a variety of mini-games and challenges to complete, along with collectables and treasures. Japan also joined in the festivities by introducing holiday events in a variety of titles including The Seven Deadly Sins, Ensemble Stars! Music, and Fate/Grand Order.
As for major game updates, State of Survival added a new achievement system with decorative badges and a new character type, aircraft, in the US. Cookie: Run Kingdom revamped its popular guild system to include a photo mode and decorative elements (to name just a few things), tapping into the hype around decoration systems, while also adding a new PvE mode. In Japan, Dragon Quest Tact also added guild tournaments in a January update, while a new entry to the popular Bravely Default series has already surpassed two million downloads.
That's only a brief overview of what's been happening in January. Make sure you keep reading for the full breakdown!
US Market Overview
State of Survival's recent update added an achievement system to the game, accessible through the player profile. Achievements are divided into four categories: power growth, world explorer, competitive honor, and state event, which in turn contain smaller categories. Completion of some of the achievements is rewarded with achievement badges that can be displayed on the player profile. Achievements also have point values, and reaching point goals is rewarded with crates containing skin tickets.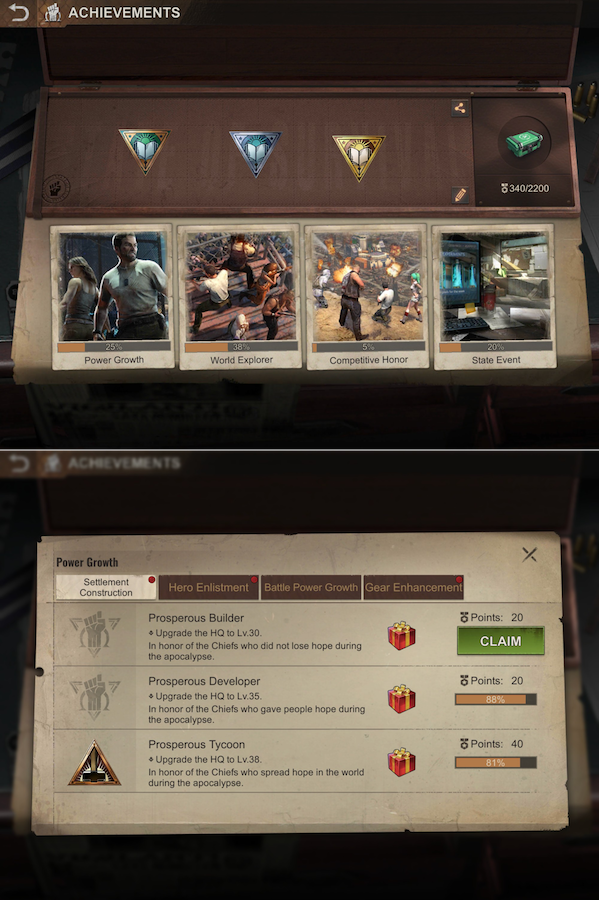 A new character type, aircraft, was also added in State of Survival's update last month. Aircraft come with their own hangar building and an introductory event to help players get started with development for the new addition. The introductory event is rather long and lasts for six months, during which players can get airplane upgrade materials by completing tasks in Aircraft Research or by clearing Joint Exercises.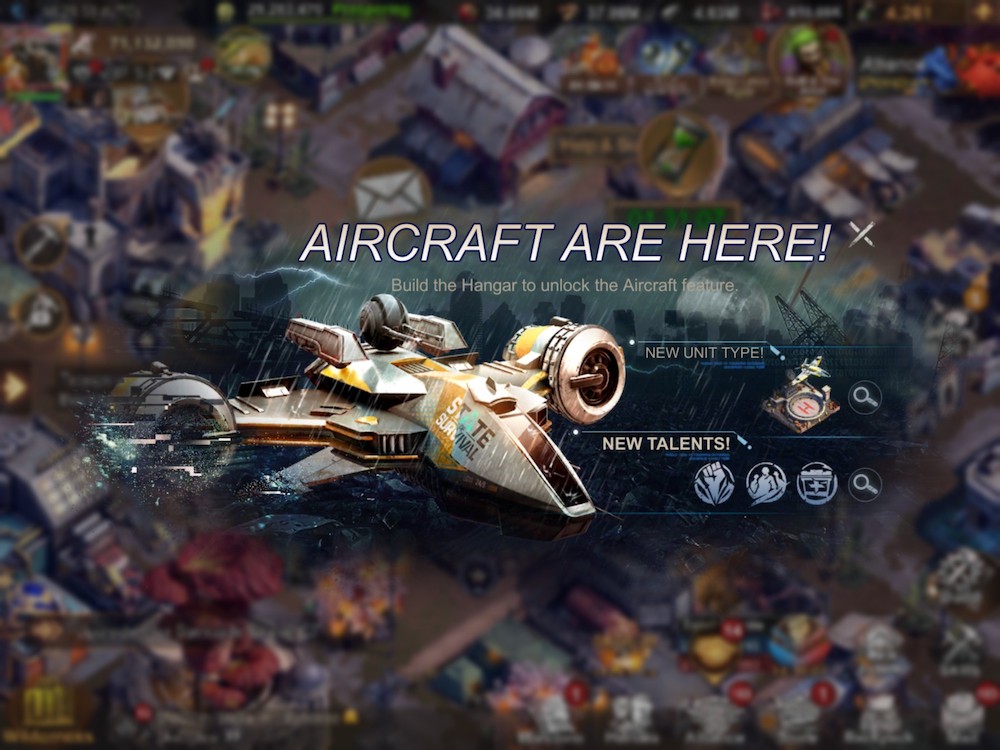 Cookie Run: Kingdom celebrated its first anniversary by revamping the Guild System. Guilds now have a kingdom ground of their own that players can expand and decorate with deco items purchased for the guild. There's a building where guild members sit around a table, and the photo mode allows players to take a screenshot of the room without UI. In this room, players can also check how active guild members are and confirm what guild buffs are active. In addition to the guild revamp, the update featured two new characters and various anniversary celebration events.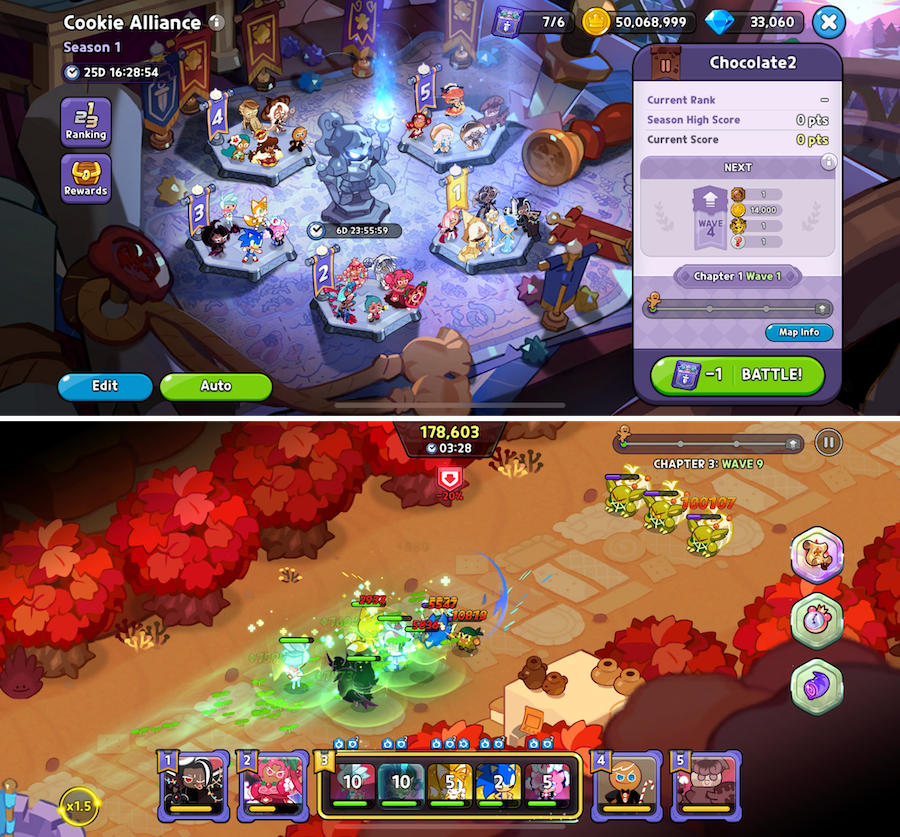 Hearthstone added a new Buddy system to Battlegrounds mode, introducing an entirely new element of tactics to players' matches. From now on, all heroes have their own signature Buddy cards with special powers, and these Buddy cards are acquired during a match once your "Buddy bar" reaches its threshold.
Another interesting note from the US top-grossing list is how Beatstar has been scaling up after introducing its new battle pass system, Tour Pass (read more about it in the previous Analyst Bulletin). The game is currently peaking at a top-grossing rank of 43, a very remarkable performance for a mobile Music/Rhythm game in the US.
Events
January included many Lunar New Year events in the US mobile gaming market. For example, Genshin Impact's Fleeting Colours in Flight event celebrated the Chinese New Year in a very similar style to last year's Lantern Rite Festival event, i.e., the event consisted of several different challenges. During Fleeting Colours in Flight, players had a chance to buy Keqing's fancy dress, or they could obtain Ninnguang's Orchid's Evening Gown once required conditions were met after clearing all stages.

The main event featured four different stages that opened gradually, each rewarding event currency, Affluence Talismans. Affluence Talismans could be spent in the Event Shop or to purchase a 4-star Liyue character of choice.
In the Flameplume Starflowers production challenge minigame, players produced fireworks. In the Great Gathering challenge, they needed to complete different challenges by fighting treasure hoarders and riding a boat to collect treasures. In Wondrous Shadows, players got to solve image-related puzzles, and in Oceanic Defender, they needed to beat the hydro boss challenge.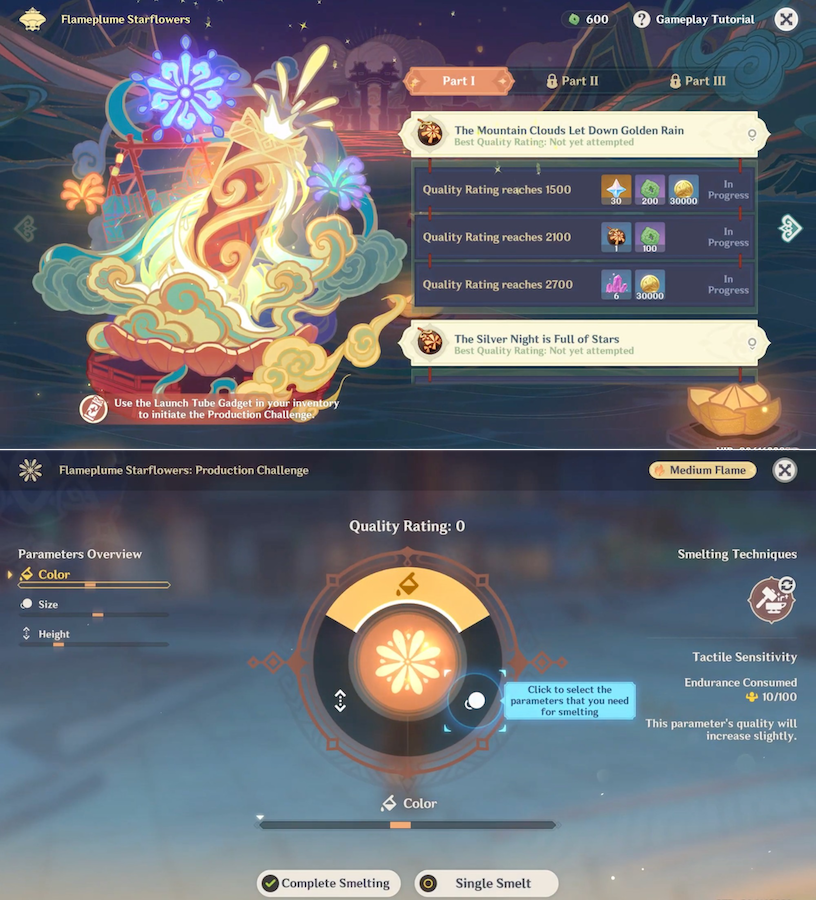 Homescapes' Instant Showdown event brought some light PvP action to the game. In a nutshell, individual players were matched against other random players, and they competed to see which one of them managed to use more bombs during the next couple of hours. The winner got a nice set of boosters as a reward. Interestingly, these competitive events seem to be lightly trending among match3 games.

In addition to the Showdown event, the update featured another new type of event. In the Birthday Makeover event, players gave Sally a makeover and decorated her room similarly to Project Makeover. Players needed Cash (event currency) to complete various makeover tasks, such as "Dye Hair," which could be acquired by completing regular levels. The more makeover tasks the player managed to complete during the event, the more rewards they got.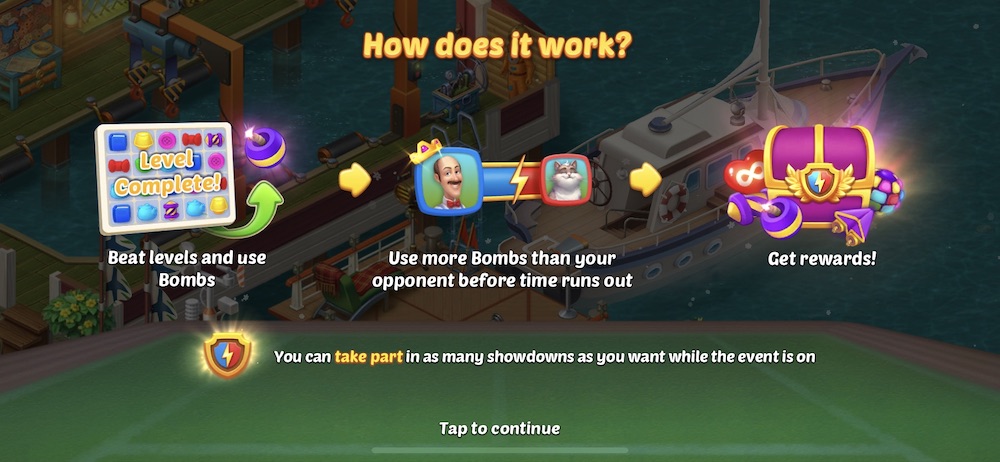 In January, Mobile Legends: Bang Bang held an Aspirants Unite event that consisted of various smaller event tasks, like the Battle Plan event, gachas, and comics/trailers hyping up the event. However, the main feature of the event was the Aspirants Unite limited-time gacha event, which rewarded two new super-detailed limited-time hero skins, Layla "Miss Hikari" and Fanny "Blade of Kimbou," that are voice acted by famous voice artists Yoshino Nanjo and Nana Mizuki. After the event's launch, Mobile Legend: Bang Bang's revenues spiked considerably, which usually happens every time the game features a big event gacha with exclusive skins.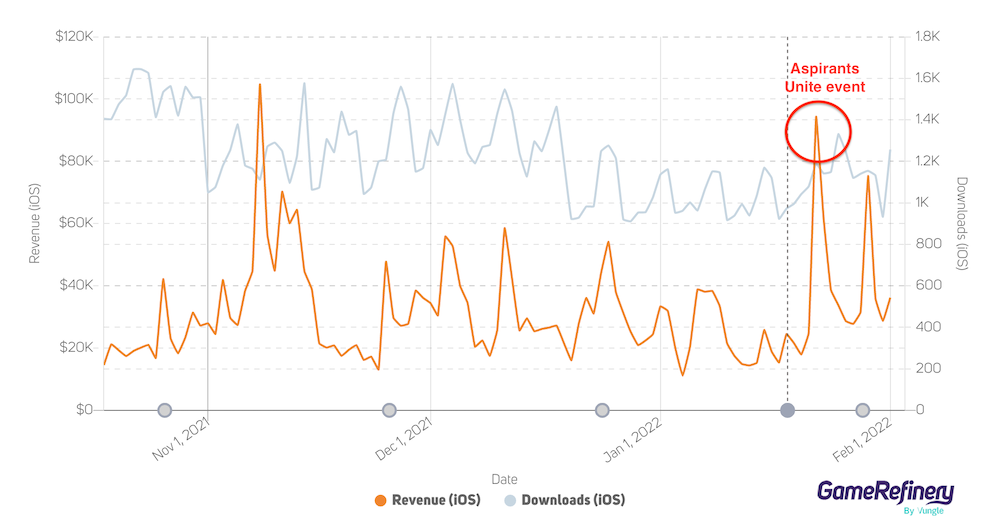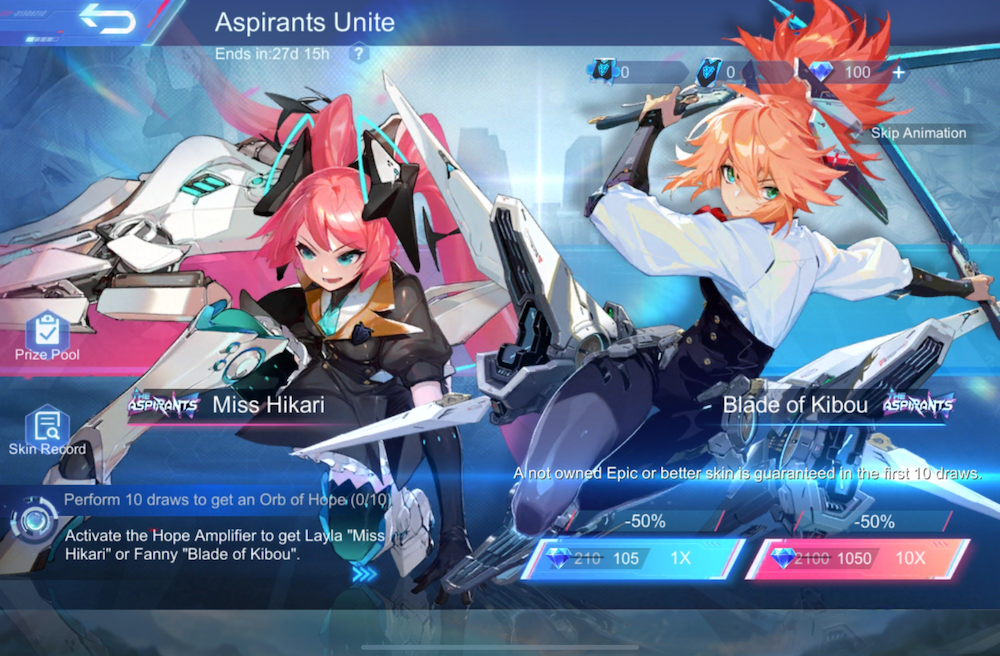 New top 200 grossing entrants on the market
Angry Birds Journey has been in soft-launch in the US since March 2020, but now the game is available across the globe with full marketing support. It's currently ranking in the top-grossing 140.
One interesting, more general note from our US analysts is that difficulties in scaling new games post-IDFA seem to be realizing in the US market. Only four games released in the past 180 days are currently sustaining their ranking among the top-grossing 200. Three of those four games also utilize some kind of brand to push the marketing (Garena Free Fire Max, Beatstar (real song licenses), and Lord of the Rings: War.)
China Market Overview
Plants vs. Zombies 2 (植物大战僵尸2) introduced a new user-generated content (UGC) play mode,创意庭院, where players can make maps for themselves and for others to play and enjoy. Players can plant plants, obstacles, and zombies how they like on the board, as well as pick a setting and lightning. The mode also has its own shop with items such as character pieces, which can be purchased by "D currency," a special currency gained from playing these levels.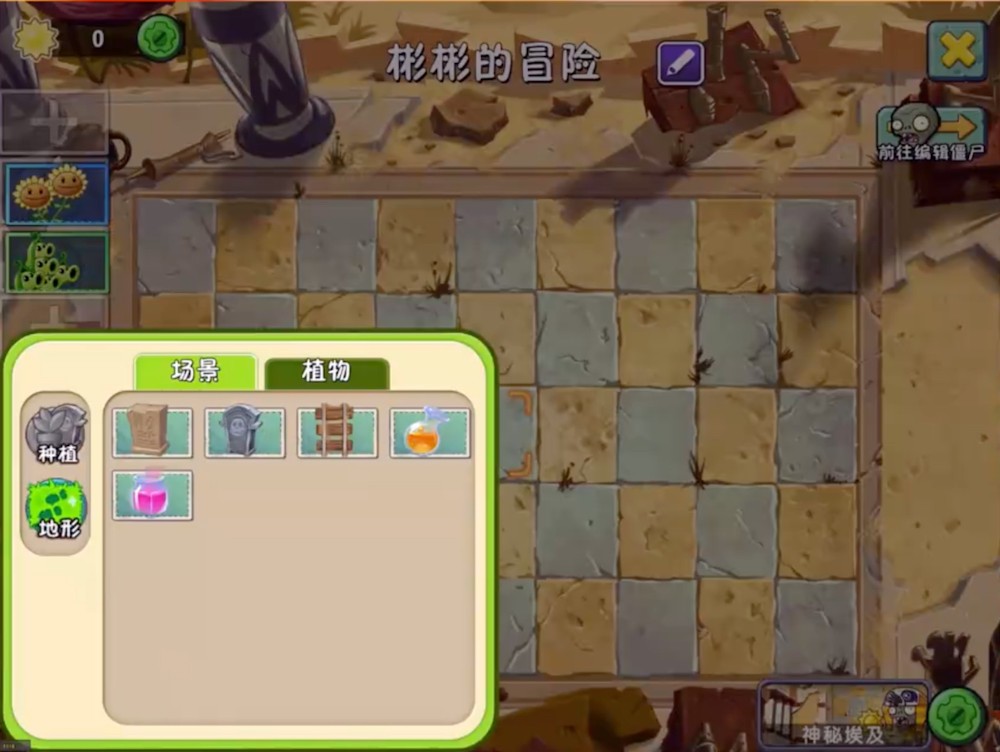 Events
MMORPG The Soul of Hunter (猎魂觉醒) hosted a cosplay event called "Not so serious" for the players who had reached level 50. Participants or, for example, their pets, could dress up similar to the game world, but with a "lighter" cosplay.

Players could either get participant rewards by participating in the event or fight for competition rewards by voting the best "coser." There were also event-related tasks for rewards, such as "gain X amount of charm level," which is a fascination level in a player's profile that tells how much other players like this player.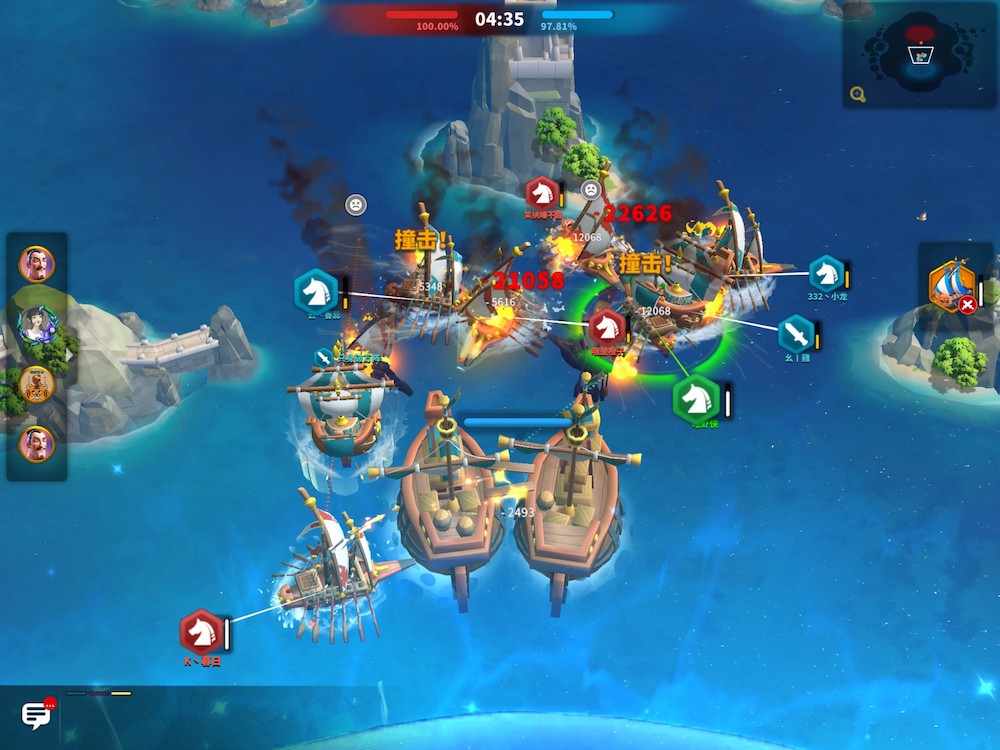 Game for Peace (和平精英) introduced a new overarching event/theme, 龙狮迎冰雪, which is all about Chinese New Year and related festivities.

Anipop (开心消消乐) is getting ready for the Olympic hype by hosting a major event themed around the upcoming Beijing Winter Olympics: 开心乐运会!

The main idea of the event was that players needed to obtain "red paper" (by playing regular levels or via purchases) and cut it to papercuts. The more paper cuts they made, the more rewards they got. Rewards included real-life prizes, boosters, and decorative items. To limit papercutting, the game had an energy system.
Players could also subscribe to an event subscription to help them get more red paper from levels and provide a bigger energy threshold. Active players were rewarded according to the event achievement system that gave players additional rewards.
Arcade driving game Ace Racer (王牌竞速) hosted a collaboration event with an RPG mobile game 一梦江湖, where players could chat with a character 清崖. The event also featured a gacha with rewards like 一梦江湖 related skin for a car, other related skins for cars, and a task system.
MMORPG Legend of Yulong (御龙在天) featured a dou dizhu card game event called 御龙斗地主. Dou dizhu is a card game in the genre of shedding and gambling. It is one of the most popular card games played in China.
Happy Year of the Tiger! 虎年快乐 The first events to celebrate Chinese New Year arrived in the Chinese mobile game market at the end of January. Most of the Chinese mobile gaming market games feature at least some kind of CNY-themed event, some of them even lasting for weeks. Rise of Kingdoms and Game for Peace's events featured above are some of the biggest. Another Chinese New Year event that has several smaller events opening on consecutive days is featured in a Chinese fantasy-style turn-based MMORPG Dreamland New Jade Dynasty (梦幻新诛仙).
New top 200 grossing entrants on the market
One new solid trend in the Chinese mobile gaming market appears to be interactive story games. Several of them have entered the Chinese top 200 recently, including 我本千金 and 璀璨星途 in January, 绝对演绎 already in December. Chinese interactive story games differ slightly from their Western versions in that they tend to be more complex and contain RPG-like elements.
A cloud version of Genshin Impact climbed to the top-grossing 70 position in January.
Another new top-grossing 200 entrant is Shenghun Fengheng 圣魂纷争, an Idle-RPG, that has interesting looking app store images. The game is currently among the top-grossing 30 games.
A wuxia-themed Battle Royale game, "The Swordsmen X," is currently sitting in the top-five on the downloads list. The game is an interesting combination of Battle Royale and Chinese fantasy themes, and shows that the Battle Royale genre is not dead yet. P.S. make sure to check this game video to see what is used instead of an airplane at the beginning of the match (starting from 01:00).
Japan Market Overview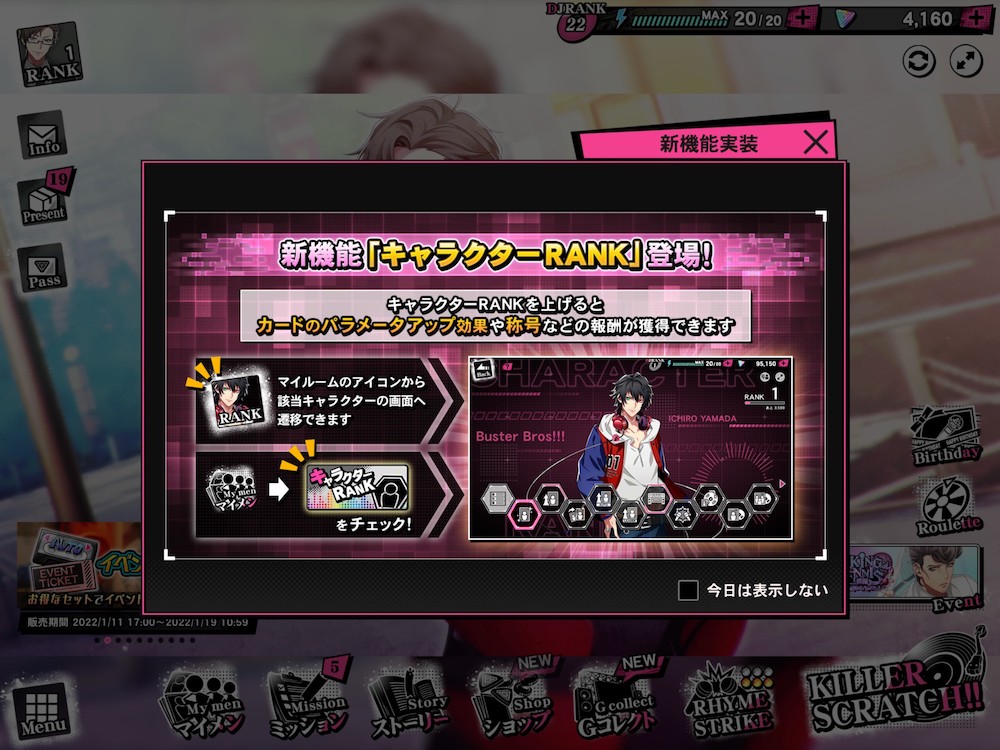 The Japanese version of State of Survival (ステート・オブ・サバイバル) added the same achievement/decorative badge system as the global version of the game (see the US market overview for more info on the update).
Seasonal events
In terms of events, let's start with the New Year's themed events, as there were a few major ones that lasted into January. Umamusume Pretty Derby (ウマ娘 プリティーダービー) celebrated the New Year with the story event Zuika Ryouran! Shinshun Karuta Gassen. The story followed the Umamusume as they attempted to learn karuta (a traditional Japanese card game and a popular New Year's pastime) and compete in a tournament. As per usual, the event included a roulette with bingo boards, event missions, and bonuses for event characters obtainable from gachas. This time, there was also a triggerable event point bonus that doubled the event points gained from training. Moreover, a New Year's login bonus was also added with the update, offering a generous 300 carrot gems daily.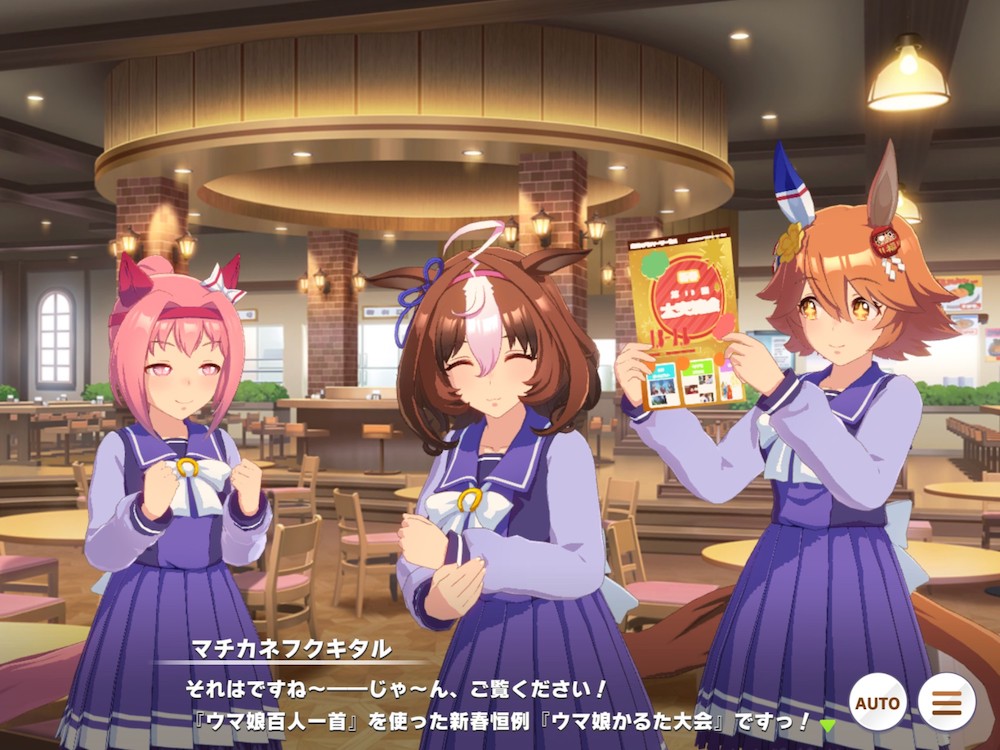 Fate/Grand Order's New Year's update introduced a campaign that included a Fortune Bag, a gacha that gave a guaranteed five-star Servant as a reward. Each gacha could be pulled with 15 purchased premium currency, and each pull gave 11 characters. There were several gachas with different selections available, so players could choose the one that suited their needs the most. In addition, the update included a short log-in bonus, Panel Mission event, Happy New Year 2022 gacha, as well as exclusive items and bundles that were available for purchase with mana prisms and rare prisms for a limited time.
Ensemble Stars! Music's (あんさんぶるスターズ!!Music) New Year campaign included a log-in bonus, daily lucky fortune, office items with a New Year's theme on sale, New Year limited-gacha, and limited-time IAP bundles.
The Seven Deadly Sins' (七つの大罪 光と闇の交戦 : グラクロ) 2021's last update included New Year's festivities, as well as the remainders of Christmas events. Upon opening the game, players got a New Year's login bonus and a New Year's fortune envelope gift.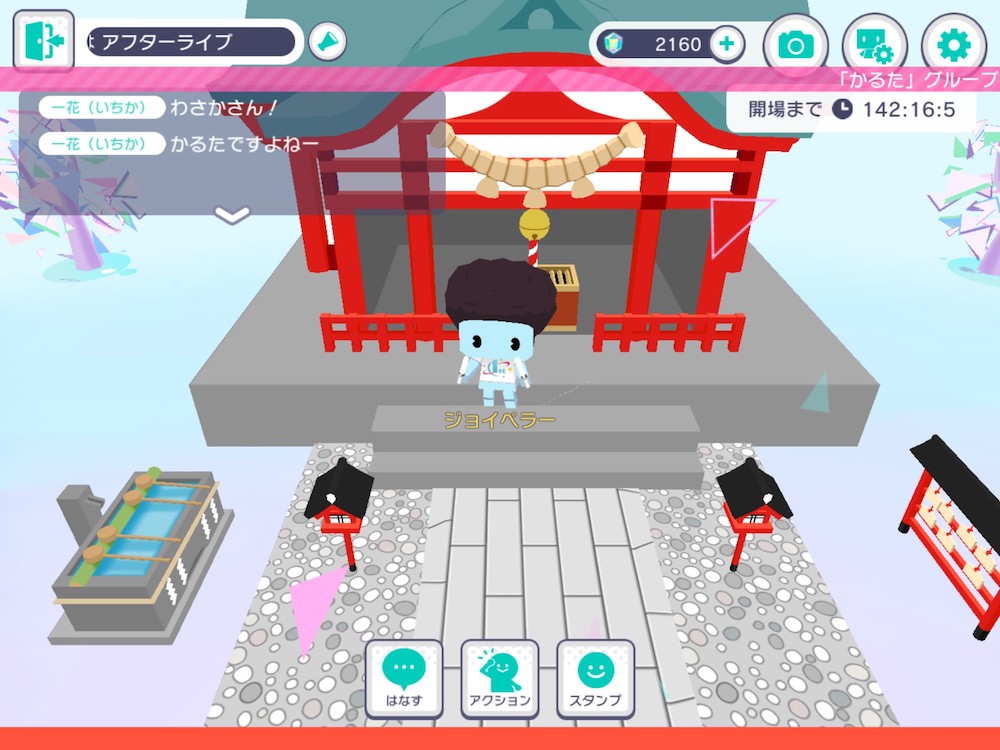 Some early birds have already started their Valentine's Day campaigns. For example, turn-based RPG Blue Archive's (ブルーアーカイブ) Valentine's Day story event, where players gather points and event items from the event levels, boosted the game to the top-grossing 10.
Other events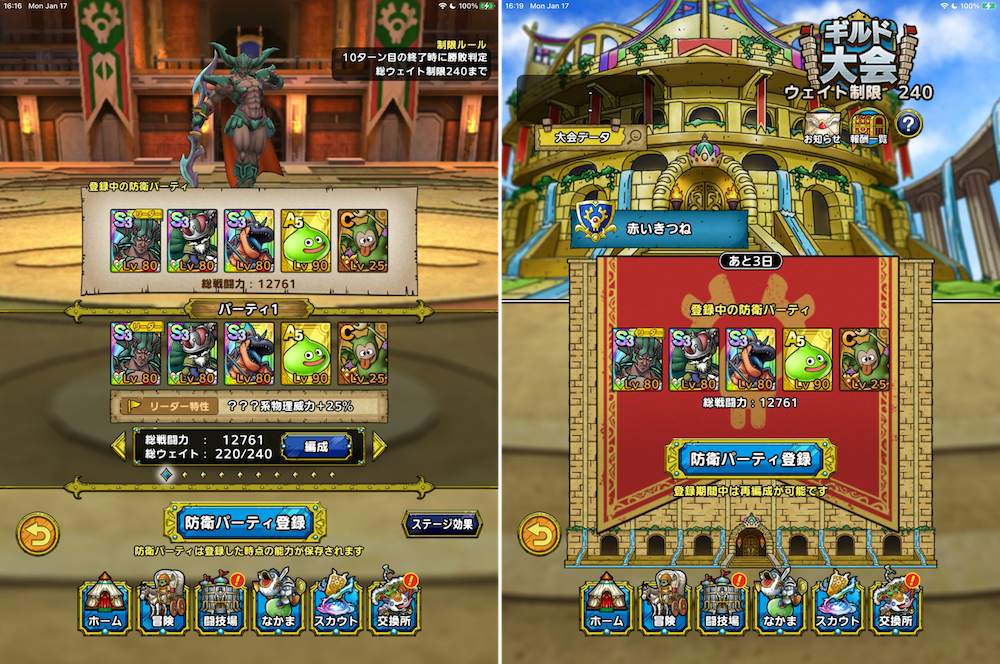 New top 200 grossing entrants on the market
Card battler Yu-Gi-Oh! Master Duel (遊戯王マスターデュエル) went straight to the top-grossing ten on its release day. The game offers a crossplay option available on mobile, pc, and all major consoles internationally.
Another interesting top-grossing 200 entrant is turn-based RPG Bravely Default Brilliant Lights (ブレイブリーデフォルト ブリリアントライツ), which continues the Bravely Default series. Surprisingly, the game advertises no character gachas! It's currently sitting in the top-grossing 50.