As we delve deeper into 2023, the mobile market continues to move full-steam ahead with more major titles hoping to hold players' attention with additional gameplay modes. Marvel Snap, X-Hero, QQ Speed, and Harry Potter: Magic Awakened all implemented a variety of new mechanics during February, including PvP battles, roguelite elements, home features, and minigames.
We've previously discussed how mobile game developers are using in-game collaboration events to boost player retention, and this was also in full swing last month with several anime-themed crossovers. The biggest of these was Goddess Of Victory: Nikke's first-ever playable collaboration event with the acclaimed anime series Chainsaw Man, which saw the game cut through the competition to the 25th-grossing rank.
Over in Japan, Umamusume Pretty Derby raced to the top of the charts as it launched its second-anniversary update, complete with a playable training scenario called Grand Masters. The scenario introduced new training mechanics, additional story content, and narration by the famous Japanese racing announcer, Kiyoshi Sugimoto.
Read on below for more information about these updates, as well as plenty of other major mobile updates from across the US, China, and Japanese markets.
US Market Overview
Mobile Legends: Bang Bang collaborated with the popular Japanese manga and anime series Jutjusu Kaisen, which introduced a task-based Jujutsu Training event with a progressive reward ladder and limited-time gacha featuring new collaboration-themed hero skins and other cosmetic items.
To draw the gacha, players could use premium currency or gacha currency (which could be obtained from other collaboration-related events). In terms of revenue, the collaboration propelled MLBB to its highest-ever grossing rank in the US market.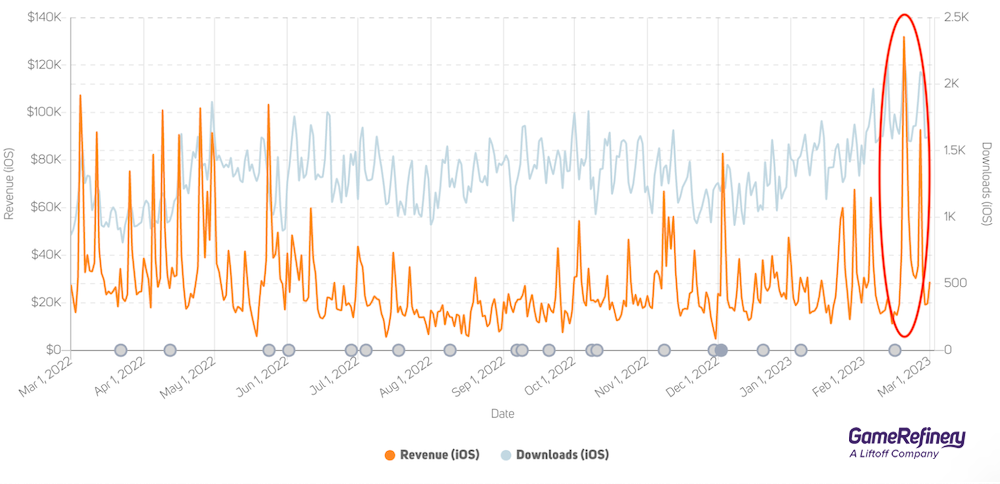 Marvel Snap finally introduced PvP with its new Battle Mode, which enables players to take on one of their friends in a no-stakes multi-round battle. Both players start with ten lives, and the one who manages first to deal ten damage to their opponent wins. Damage is dealt by winning a round, with the amount of damage being equal to the number of cubes stacked for that match. Even though there is currently only a Friendly Battle option, we're expecting to see some serious expansion of this new mode in the near future.
February also saw the start of Marvel Snap's new season, Into the Quantum Realm, which coincides with the theatrical release of the new film Ant-Man and the Wasp: Quantumania. Players were keen to pick up the associated new Battle Pass, as daily revenue spiked by almost 600%.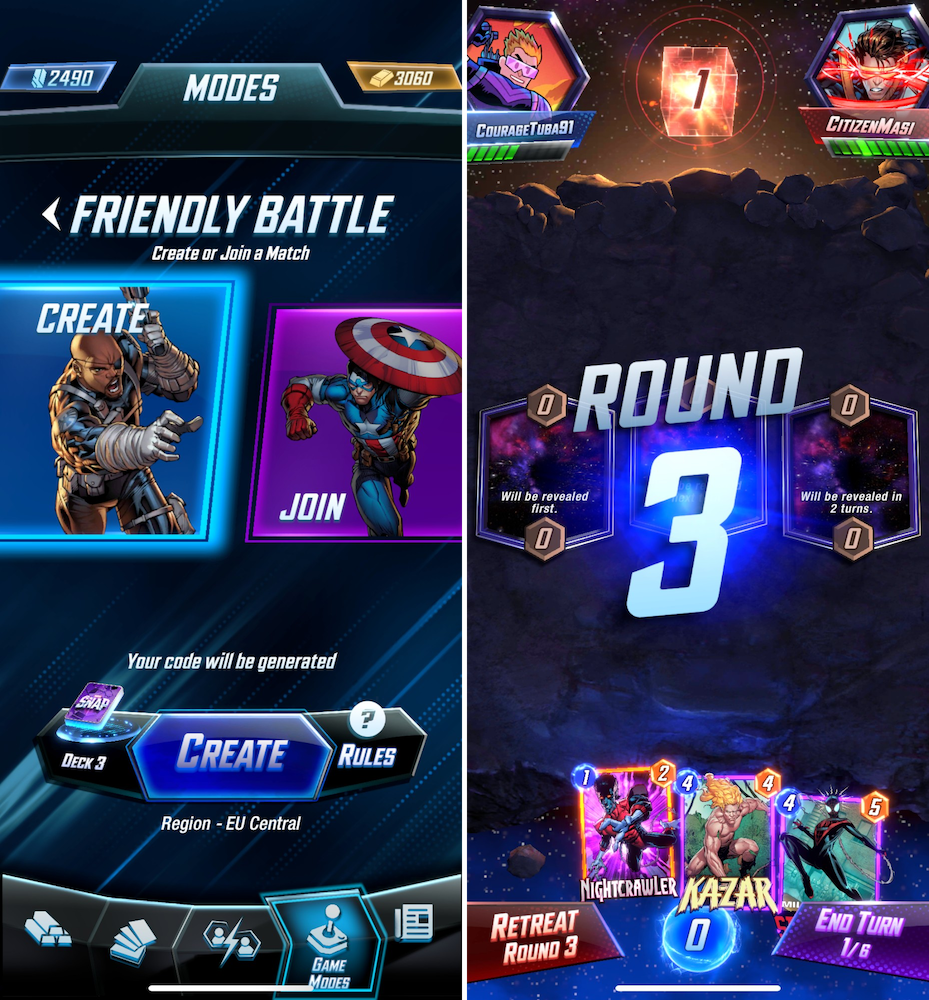 GODDESS OF VICTORY: NIKKE was propelled to the 25th-grossing rank thanks to its first-ever playable collaboration event with the acclaimed anime series Chainsaw Man, which added three female characters from the show to the game as playable NIKKEs. To encourage players to invest in the development of these characters going forward, the game also added new manufacturer-specific upgrade materials alongside several limited-time bundle offers.

The event was also based in a separate area where players could freely explore to hunt for daily hidden treasures and also access event menus and content, including story and battle levels, multiplayer, a battle pass, and more.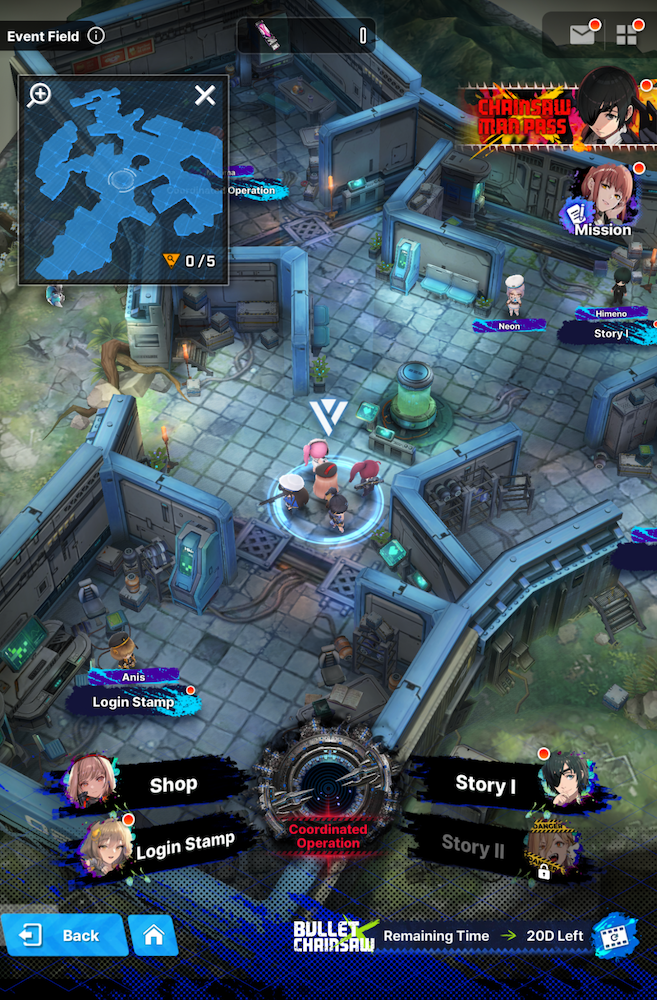 We've previously talked about X-Hero's use of minigames that differ from its core gameplay, but in the month of February, the high-grossing Idle-RPG replaced its Save Doge mode with a new UA-focused minigame called Chess Wanted. In this mode, players must control police characters in a turn-based puzzle grid to prevent a thief from escaping.

What's especially unique about this addition is that everything has stayed the same for existing players – they still have SaveDog as their minigame. On the other hand, new players must play the Chess Wanted mode as part of the initial tutorial and can access it later as the game's permanent minigame mode.
Additionally, at the start of March X-Hero again changed the UA-focused minigame for new players to a mode called "StopThem." The mode has more mechanics similar to SaveDoge, having the player draw lines to protect characters from threats like insects.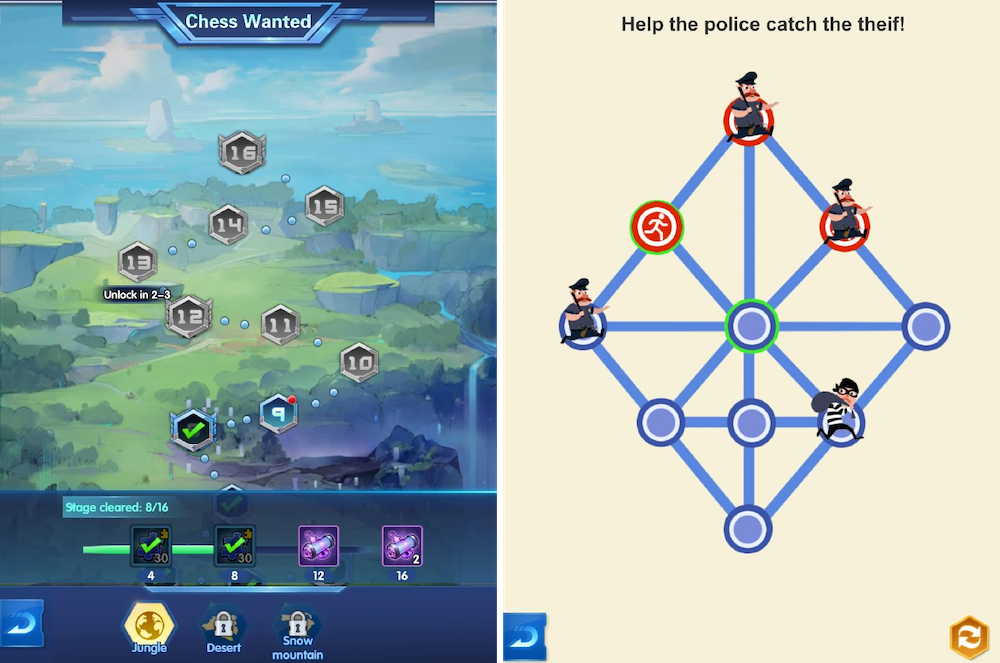 Following in the footsteps of Homescapes's earlier update, Gardenscapes finally added a Secret Ingredient event with merge2 mechanics. The game had originally announced it would add the event in February already back in December. Playrix appears to now be actively pushing merge events across its portfolio, with Township set to follow closely with its own mirrored merge event in March.
Gardenscapes' event tasked players with helping characters produce different dishes to fill in blanks in a cookbook. Cooking was done by combining different chains of foodstuffs on a merge grid with many hallmark genre mechanics, such as generating more resources by tapping on source items and 'feeding' items to objects to charge them. Merge energy is regenerated over time, but can also be acquired through IAP or earned by beating match-3 levels.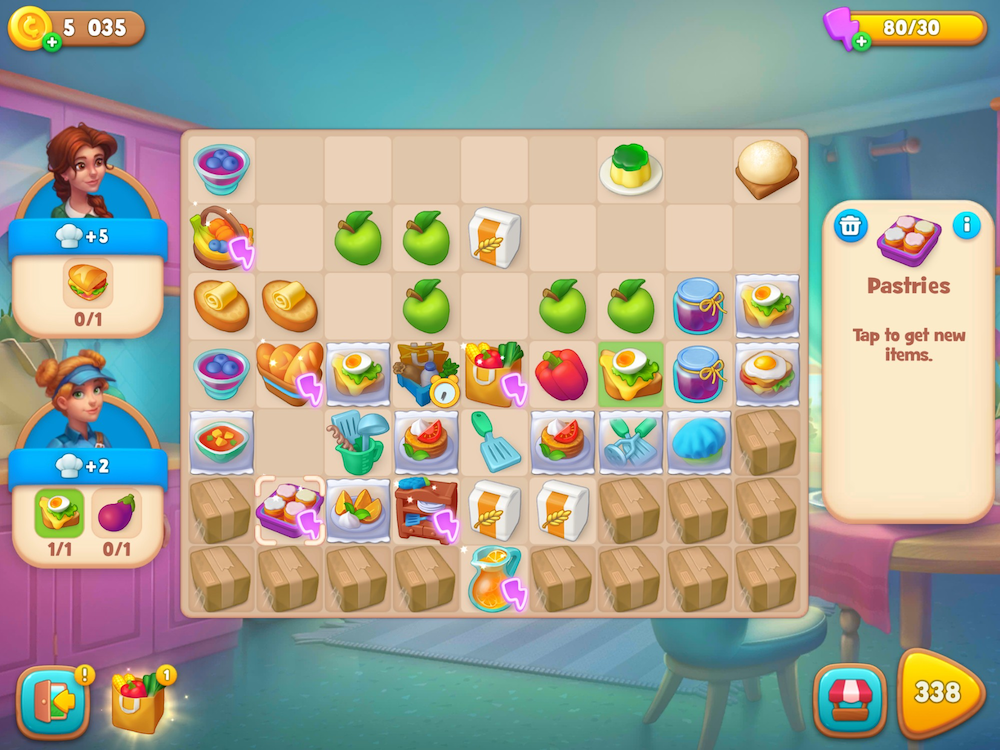 China Market Overview
QQ Speed (QQ飞车) has continued its history of branching out from its main forte of kart racing by adding a synch PvP to its recently-added card battler mode.
In the PvE version of its card battler mode, players progress through a linear pipeline taking on various enemies as they go. Certain designated stages also let players strengthen their deck by acquiring new cards or upgrading existing ones. This same deck is also employed in the new PvP-mode, with special rewards up-for-grabs for players that can win a certain amount of matches alongside a leaderboard system.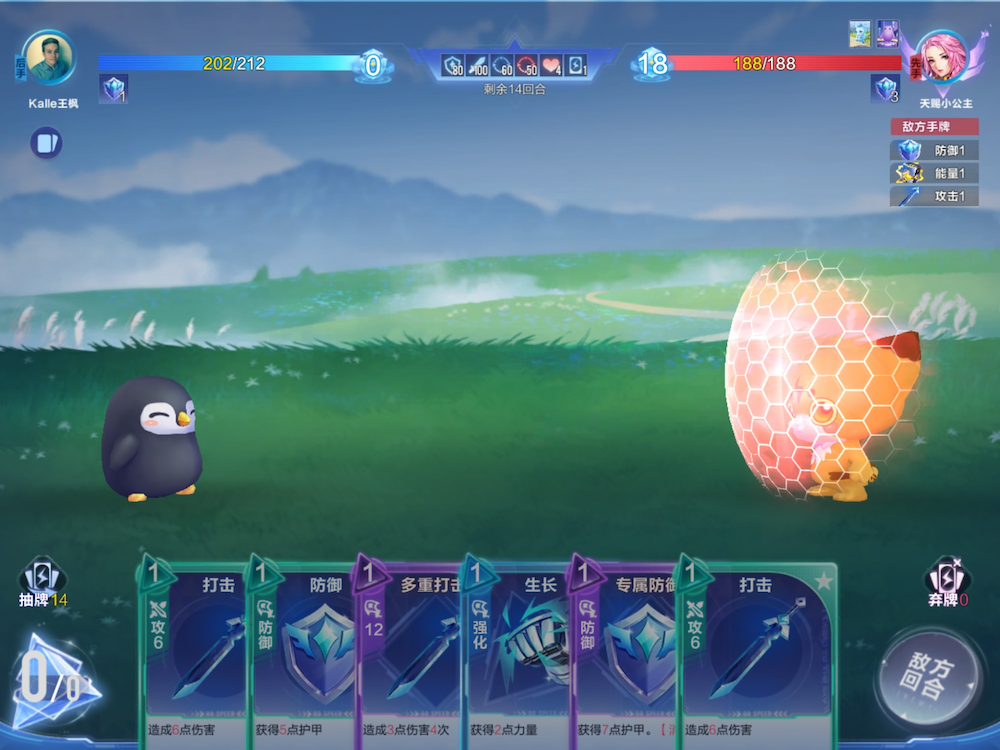 Harry Potter: Magic Awakened (哈利波特:魔法觉醒) introduced a new desert-themed map area that intertwined roguelite mechanics with two new home systems.

The 'Secret Room' home system lets players personalize their space and access additional menus via certain decorative buildings to check various inventories, such as their wand collection. These decorative buildings can be crafted with material items found within the other home system, which allows players to decorate the area and interact with their Magical Beasts (pets). The items can also be acquired by playing the desert area's new roguelite game mode, which works similarly to the existing Forbidden Forest mode.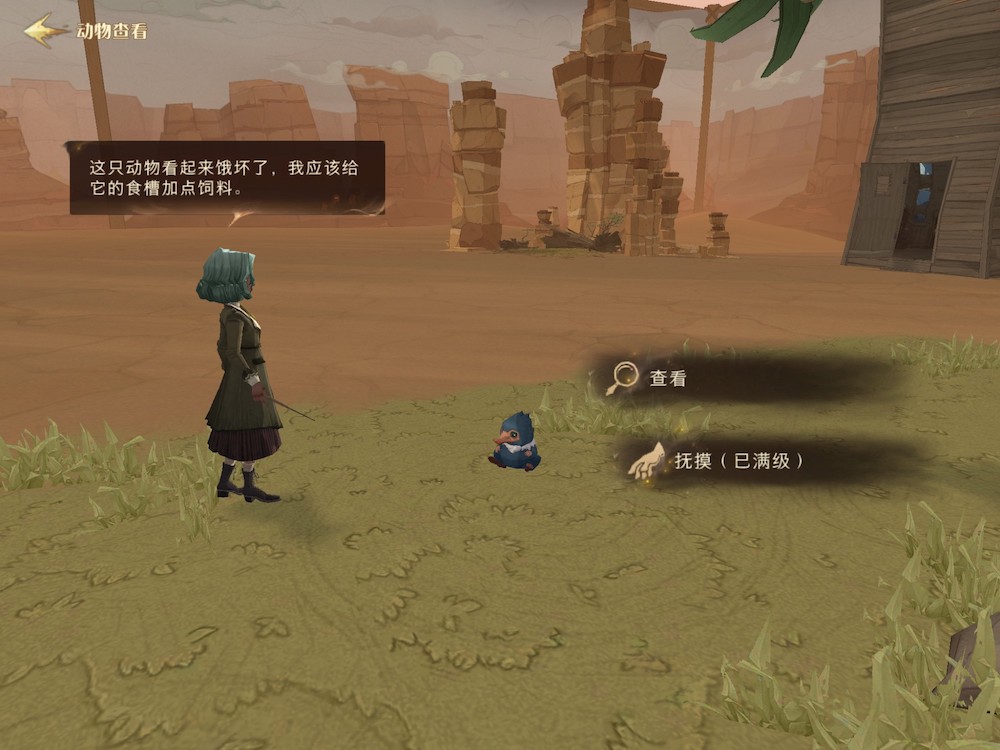 Interesting top 200 grossing entrants on the market
A game that hit the Chinese top 10 grossing and downloads list last month is a new open-world survival game from Tencent's Lightspeed & Quantum and Proxima Beta studios, Undawn Vitality (黎明觉醒:生机). Teamwork, rebuilding the world, survival, and an open world seem to be the buzzwords for this game. Some may even argue that there is a certain level of resemblance to NetEase's hit game, LifeAfter. Undawn Vitality will have a closed beta in the West starting on April 3rd.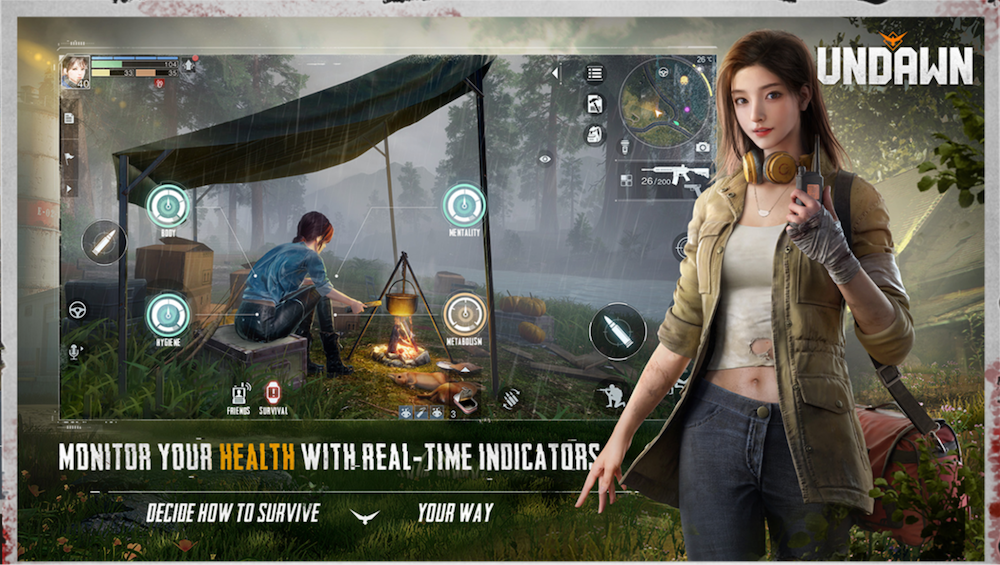 Japan Market Overview
Puzzle & Dragons (パズル&ドラゴンズ) launched its latest collaboration with the multimedia Japanese mecha-anime franchise, Gundam, which introduced several new characters who can uniquely have a third element attribute.
For example, one of the characters added with the event, Gundam Exia, can morph into its second form mid-battle and gain Fire Attribute, in addition to its existing Wood and Water Attributes, making the character even more versatile as a damage dealer. Adding characters like these will likely boost the popularity of multi-attribute teams in the future.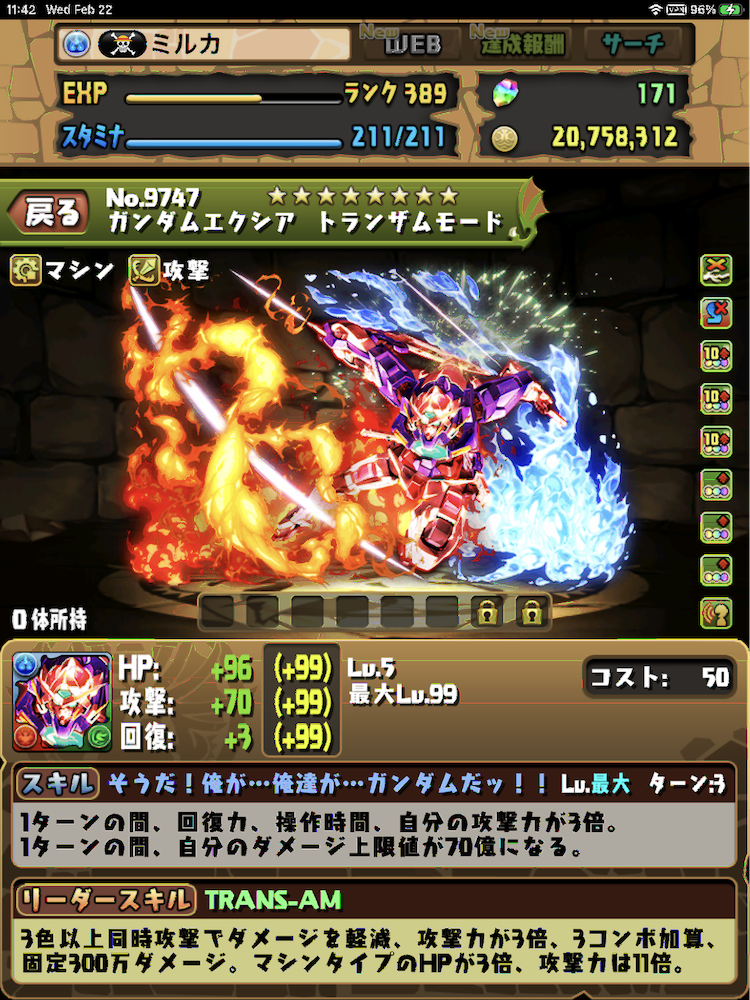 Umamusume Pretty Derby (ウマ娘プリティーダービー) celebrated its 2nd anniversary with a massive update, including a brand new playable training scenario, anniversary campaigns, and events. This anniversary update, combined with real-life campaigns and an influx of new downloads, boosted the game to the top of the charts.
The new playable training scenario, Grand Masters, introduced new training mechanics and a fresh layer of strategy to the game. During Grand Masters training, players collected shards of knowledge from three Umamusume goddesses to earn bonuses; they could also test their strength against the powerful trio. The scenario also came with a new storyline and narration by famous Japanese race announcer Kiyoshi Sugimoto.