In-app purchase (IAP) offers are one of the most popular and longest established monetization features in the mobile market. As so many mobile apps are free to download, these IAP offers are basically the lifeblood of mobile games, and there are plenty of different ways you can design an enticing IAP offer for your game.
We covered a lot of these IAP offer implementations in our last blog post on how to build your next mobile IAP offer. However, as there are so many different examples of IAP offers out there, and developers are constantly innovating with new features, we couldn't fit everything into a single blog!
If you haven't already, we'd strongly recommend checking out our original blog post on IAP offers, as it has a lot of useful information in covering the background and popularity of IAP offers within mobile games alongside lots of examples.
Assuming you've done that, we'll pick up from where we left off and dive straight back into more examples of games building their IAP offers, giving you all the inspiration you need to build on your own.
Garena Free Fire: Change Your Fate offer
Have you ever noticed that some bundle offers don't tend to include the content you need right now? Garena Free Fire's 'Change Your Fate' IAP offer tackles this by giving players control over the items and price of a bundle. How this works in practice is that players can purchase shuffle and refresh actions for the item pool, as well as the discount percentage.
This interesting implementation gives the player a sense of control over the bundle offer, as well as an element of excitement and surprise.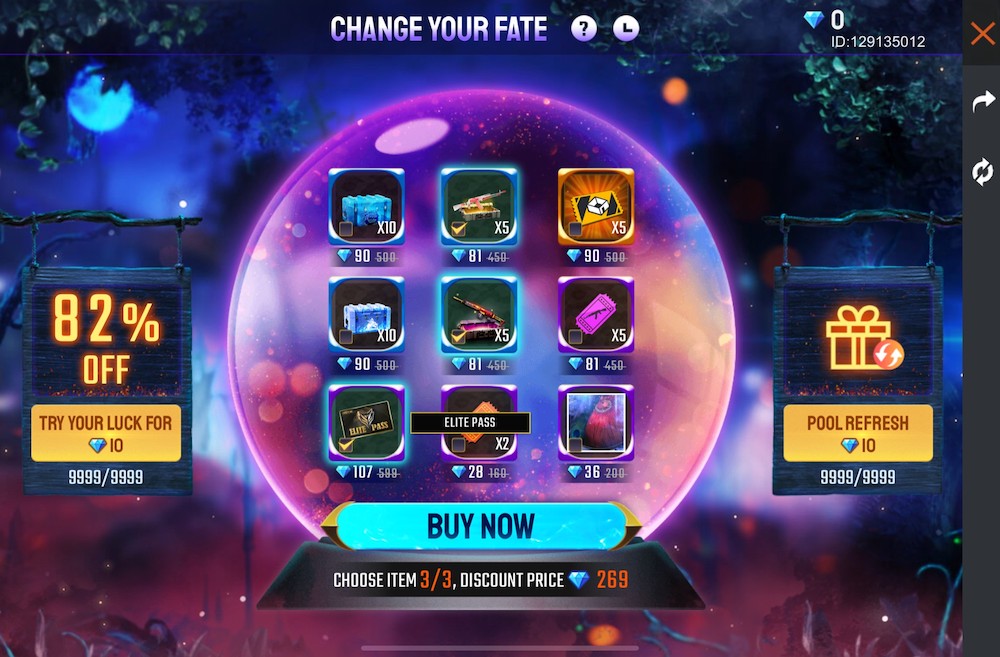 Royal Match: Endless Treasure Progressive IAP offer
We all love getting rewards. As players, we have been conditioned to open every chest and click on every red dot we set our eyes on. Royal Match's 'Endless Treasure' offer starts by giving players free rewards on a "ladder." The idea is that players can only "go down" the ladder (and receive additional rewards) if they have claimed the rewards on top. And you might have guessed it already: sometimes the rewards on the ladder require a purchase…
Giving players visibility into future rewards they can obtain IF they make a purchase is a powerful mechanic to help your players justify a purchase.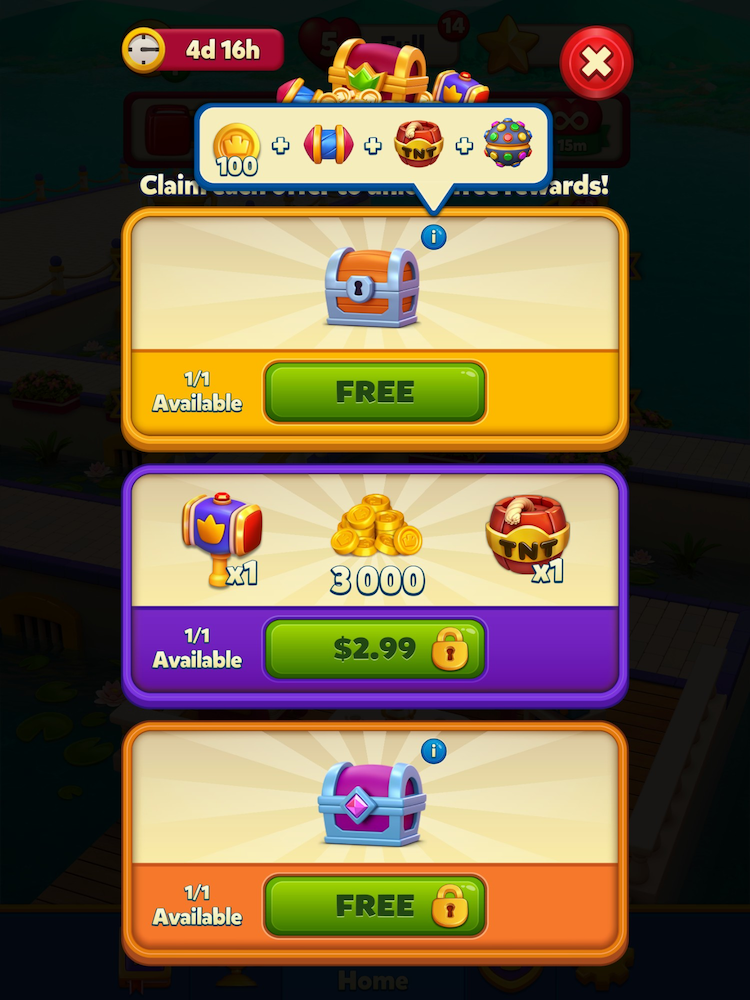 Merge Fables: Boosted Event Rewards
As we all know, a solid event strategy such as driving revenue with seasonal events is often a key driver behind a mobile title's success. But it is obviously not enough to put out an event framework and press the launch button. What you also need to consider is how to monetize your events.
Here's an interesting example from one of the top merge games, Merge Fables. At the start of an event, players are onboarded to the quest mechanic of the event. What's more, players are also foreshadowed by an attractive set of rewards if they choose to make a purchase.
What is essentially happening here is that the player looks at this offer from the angle of "I can work to get X amount of rewards OR I can make a payment to get the same stuff (and more) instantly, AND still get the original rewards (if I want, by completing the quests). There is also an urgency element in place, as players must decide on the spot when this pop-up is presented.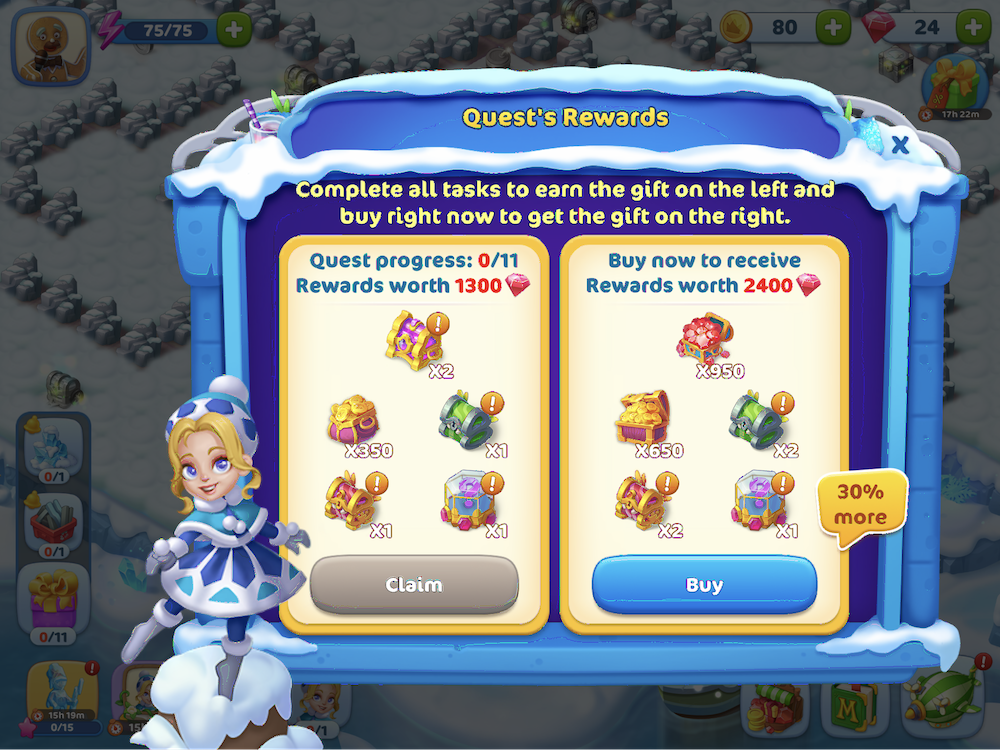 LINE Bubble 2
We featured LINE Bubble 2 already in our part one of building IAP offers, but we just can't help sharing one more implementation from the game! In this offer, players are incentivized to engage with it by completing tasks. The more tasks players complete, the better the discount for a specific bundle. This is a great way to foster player engagement and link it to an IAP offer.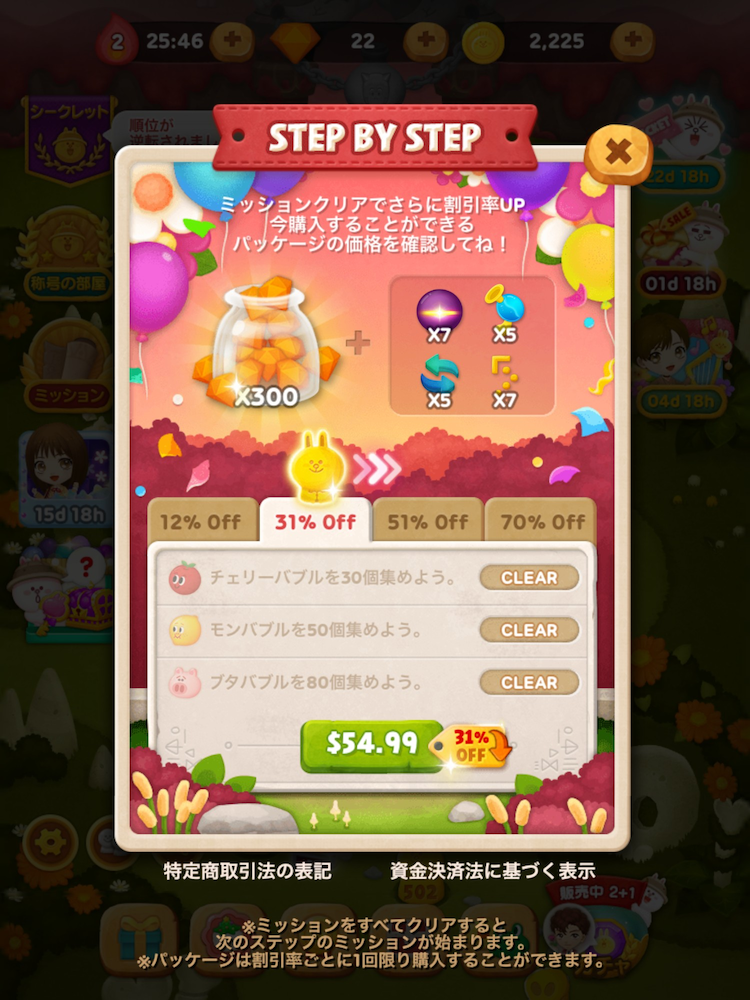 Rise of Kingdoms: Team Draw gacha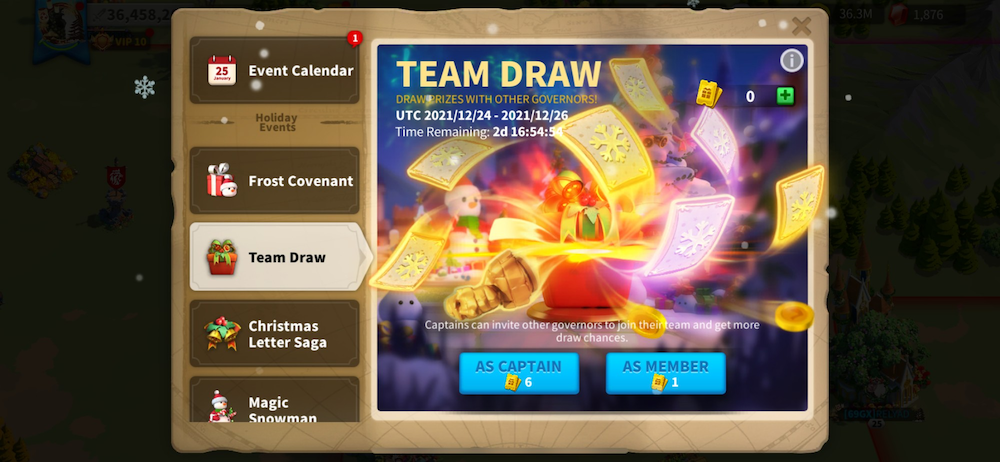 I'm going to cheat a bit here because, technically speaking, this is not an IAP offer. Whoops!
BUT – Rise of Kingdom's Team Draw Gacha events are a mix of the top mobile buzzwords you can imagine: social, event, and gacha, so they're definitely worth mentioning. The idea behind this gacha event is that players who participate do so together with a bunch of other players. In practice, upon joining the gacha, the game finds you a set number of other players to accompany you for the gacha pull. Then each player selects a card, and once all players have made their selections, cards are flipped, revealing what prizes players got. Seeing what other players got from the gacha and comparing it to your own prize makes the gacha a surprisingly social experience.
Conclusion
As you can see from the examples above, there are plenty of different ways you can build on existing IAP offers for your game or maybe implement completely new ones. The mobile market continues to evolve, and IAP offers will evolve alongside them, so if you're a mobile game developer, it's important to stay up-to-date with market trends, so you never fall behind.
One of the easiest ways to keep on top of insights and examples relating to IAP offers that are relevant to your game is by signing up to the GameRefinery platform. And if you found this blog post useful, we'd also recommend reading related blog posts such as how to boost your monetization with IAP mechanics and seven ways to take battle passes to the next level.