While a healthy player engagement keeps the blood in your game in circulation, it is monetization that provides the oxygen for any game to survive without life support. Now, monetization is obviously an extremely broad topic – we could, e.g., discuss who, when and what to monetize in F2P, but in this blog post, we wanted to discuss the how. To be more specific, we will zoom in to a specific type of monetization instrument – limited-time IAP offers.
There are multiple reasons that make special promotions interesting. First of all, they are ubiquitous across genres and geographical markets. Secondly, they are one of the most established monetization features in F2P. And last but not least, there is a fair amount of innovation in terms of implementation.

All games in the US top 100 Grossing include at least some sort of IAP offers.
There are various elements that can be utilized to design a powerful IAP offer, including:
Exclusivity – "This is the only way to get my hands on this character skin!"
Surprise – "I might get a valuable character skin for a very little investment."
Urgency –"I need to purchase this character skin right now. Otherwise, I'll miss out on this deal."
Social –" If we all invest, we can all get this character skin."
Progression – "If I just buy a little bit of more gems, I can get that character skin as a bonus reward!"
Personalization (even if implicit) "Wow, This is exactly the item I need right now!"
In the following, we'll take a look at how some of these elements have been implemented in practice. All examples can be accessed on the GameRefinery platform.
Examples of interesting IAP offer implementations
Garena Free Fire – Diamond Event
As we all know, strong Liveops support is a definitive must in today's hyper-competitive shooter space. In Garena Free Fire, that approach is present in their innovative limited-time offers, such as the Diamond Event. For a limited time, players were able to purchase a pack of diamonds for a discount – nothing special this far. However, the price for the pack depended on the amount of premium currency players were holding at the time. The less currency you had, the smaller the price tag. It is interesting to see this type of explicit and personalized price segmentation, potentially increasing conversion rates, especially for no/low-spenders.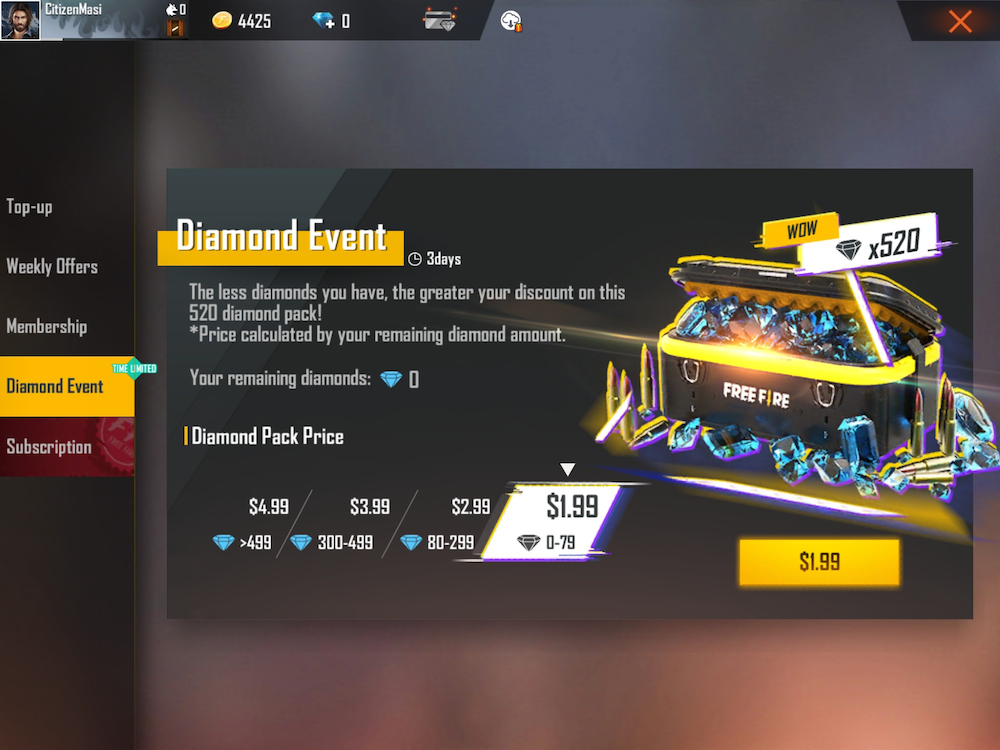 Homescapes – Buy all the offers for a special reward
A limited-time promotion can be an exciting component of a seasonal event too. Homescapes' Halloween event incentivized players to purchase multiple limited-time offers for a special Halloween-themed reward. This was an interesting case where attractive limited-time offers were combined with a progression element – for a powerful end result.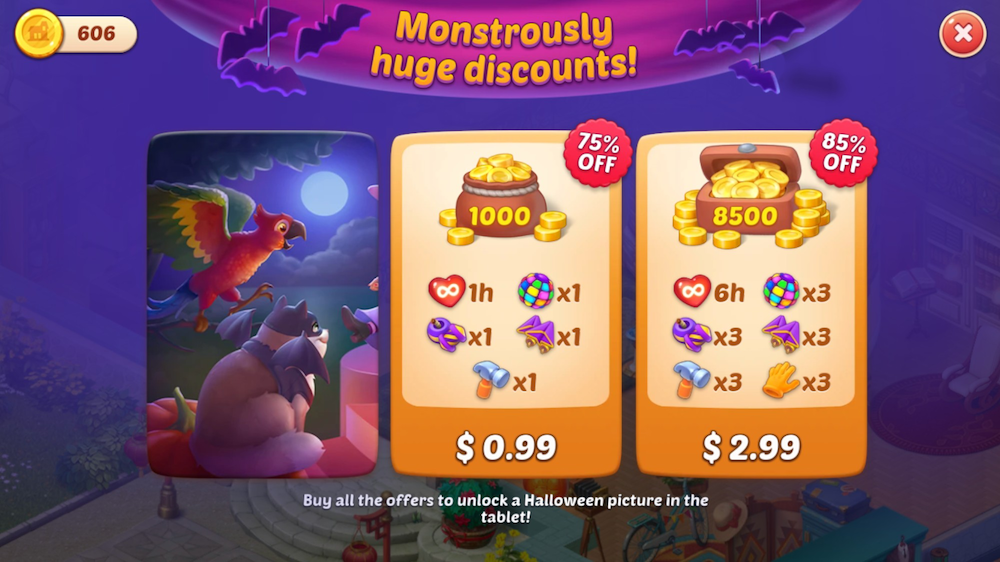 松松总动员 – Login calendar meets IAP offers
It is always interesting when games combine monetization with engagement and progression. The Disney Tsum-Tsum match3 game in China had a login calendar-based event, where each day players logged in could get a further discount to a bundle offer (alongside other rewards, such as gacha tickets). Hence, if players were to complete the entire calendar, a bundle originally costing 100 RMB would have a price tag of only 6 RMB.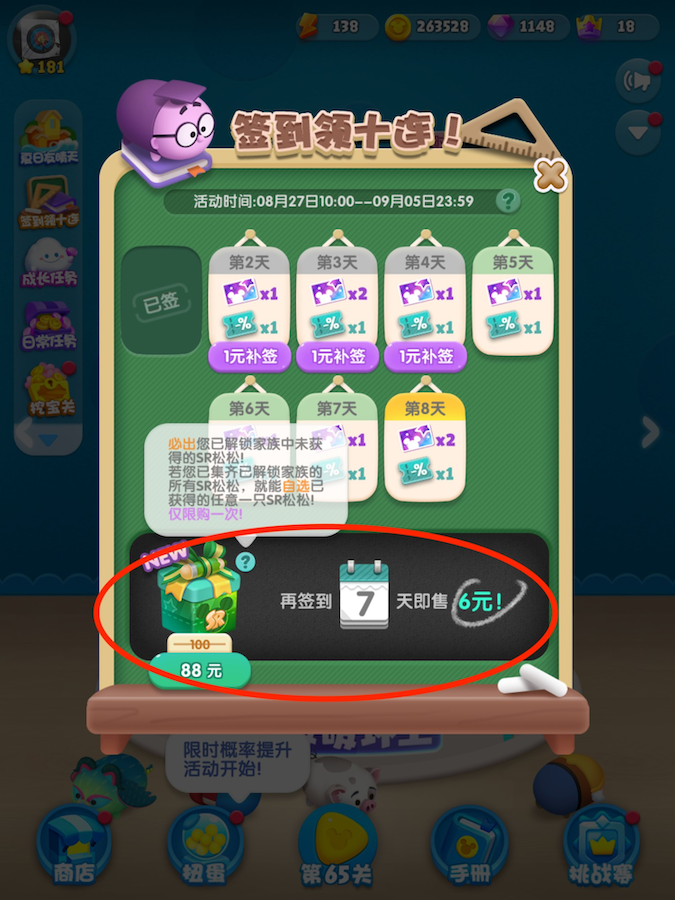 LINE Bubble 2 – Progression element in an in-game shop
Strictly speaking, this is not a limited-time offer, but the Japanese bubble-shooter LINE Bubble 2 has an interesting in-game shop with a function called "relay package." The main idea is that the more you make purchases in the shop, the cheaper the shop's items become. This is an interesting way to encourage players to make subsequent purchases.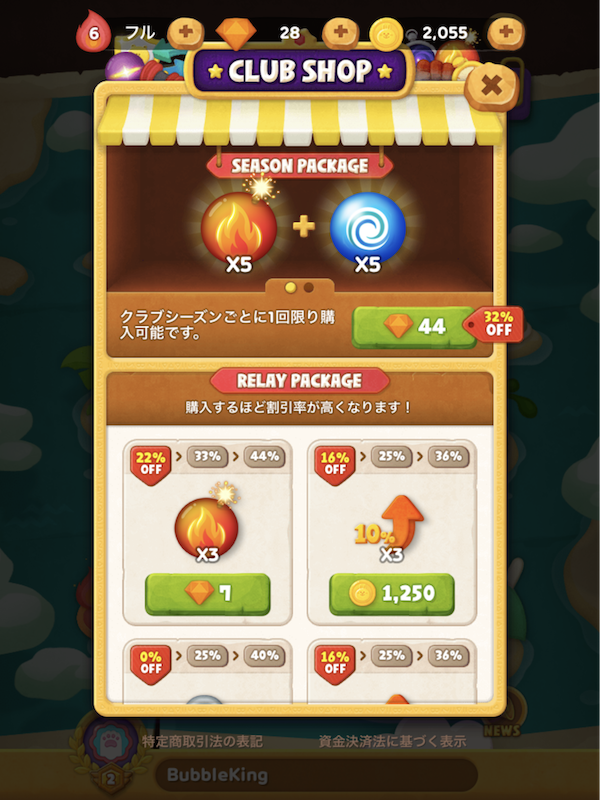 Dragon City Mobile – Limited quantity offer
It is possible to use other means than time to create a sense of urgency in a special promotion. Dragon City Mobile applies quantity-based limitations in some of its offers. It could be argued that this approach adds even a slight social aspect to the mix, as the time remaining to take advantage of an offer (at least in theory) is dependent on other players' actions.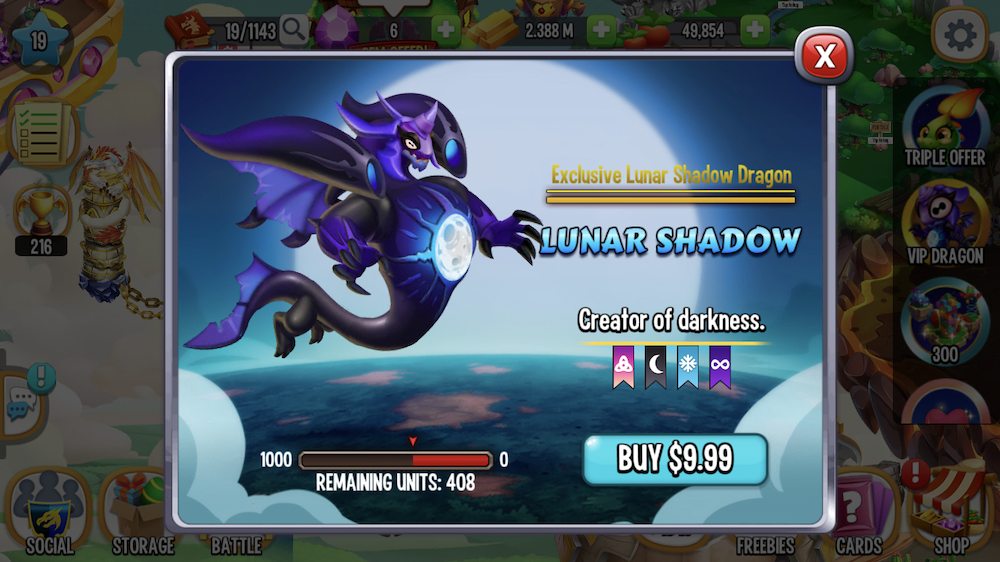 Conclusion
It goes without saying that the examples we discussed in this post are merely scratching the surface when it comes to research on limited-time promotions. For more insights and examples from a genre and market relevant to your game, please make sure to log in to the GameRefinery platform for free.
If you enjoyed reading this post, here are a few more you should definitely check out: