With the exception of The Qixi Festival in China, there weren't any major holidays or seasonal events that led to an increase in mobile events in July. That said, there's been plenty of collaborations with major film and TV franchises, such as the sovereign game Vikingard collaborating with the Vikings TV series, Mobile Legends: Bang Bang teaming up with Kung Fu Panda, Game of Thrones Conquest throwing an array of dragon-themed events to promote House of the Dragon, and One Piece Treasure Cruise celebrating the release of the new One Piece film by collaborating with not just one, but six different mobile games!
Outside of events and collaborations, July introduced important updates for some of the mobile market's biggest titles, including new PvE and PvP modes for Diablo Immortal, a massive new map for Japan's survival game, LifeAfter, and some tweaks to Cookie Run: Kingdom's Guild Battle system. And on the topic of guilds, this social feature continues to grow in popularity, with Words with Friends 2 and Episode – Choose Your Story both adding guild mechanics in July.
And straight off the back of BLACKPINK's performance in PUBG: Mobile, the music industry's interest in mobile games continues to grow following Justin Bieber's recent performance in Garena Free Fire. You'll find more information on this and all of the other biggest events, updates and new top-200 grossing entrants from August below.
US Market Overview
Whether mobile players like it or loathe it, Diablo Immortal is still going strong, and August introduced some major updates to the game, namely a special PvE mode with Roguelite mechanics called Fractured Plane and a limited-time 1v15 asymmetric PvP mode titled Echo of the Immortal. What's interesting about both of these modes is that your character's stats are scaled to the same level, allowing everyone to enjoy the experience on a level playing field.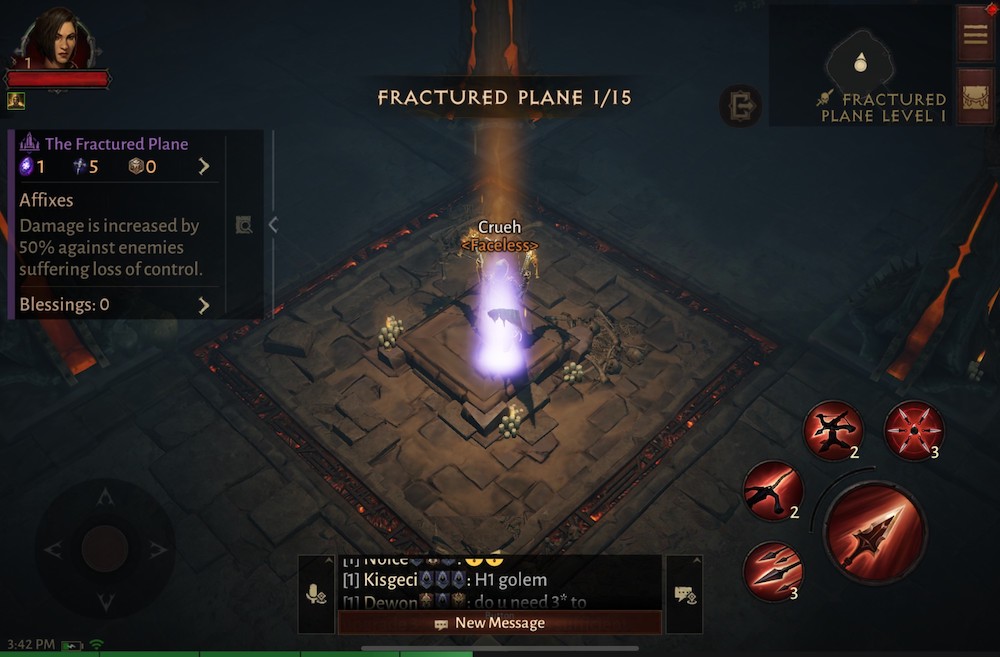 Raid: Shadow Legends made some changes to its friend referral scheme, which means players over level 50 can now earn referral points when their referrals make IAPs. Cookie Run Kingdom added two new enemies into its Guild Battle system, while Word with Friends 2 and Episode – Choose Your Story both introduced guild mechanics: Clubs and Book Clubs. In the case of Episode – Choose Your Story, not only is this surprising because of how feature-light most interactive story games are, but this is also the first time we've seen guild mechanics grace an interactive story game. Players can now chat with other players and play in co-op challenges where points are gained for reading story chapters.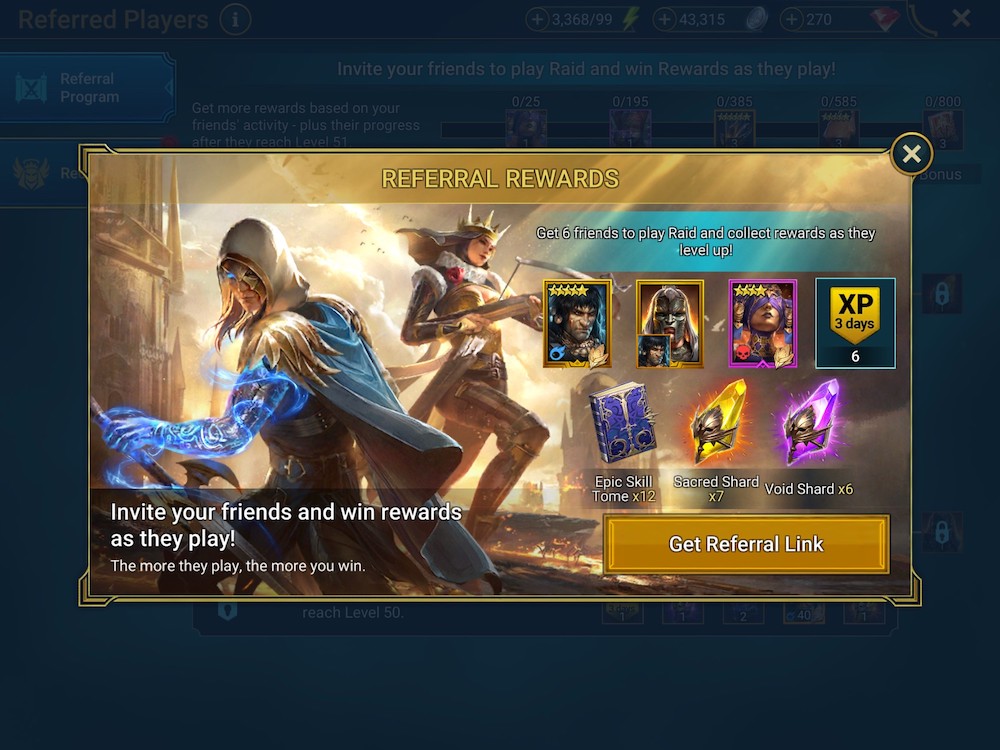 Things got musical on the events side in August. The self-proclaimed rap god Eminem took over Beatstar's new PvP event named after his Curtain Call 2 album, Garena Free Fire celebrated its 5th anniversary by hosting its first-ever in-game concert with Justin Bieber (which also marked the singer's first time performing in a video game), and Roblox collaborated with the MTV Music Video Awards with its MTV VMA Experience event, where players could earn tokens for voting in the Awards direct from the Roblox platform.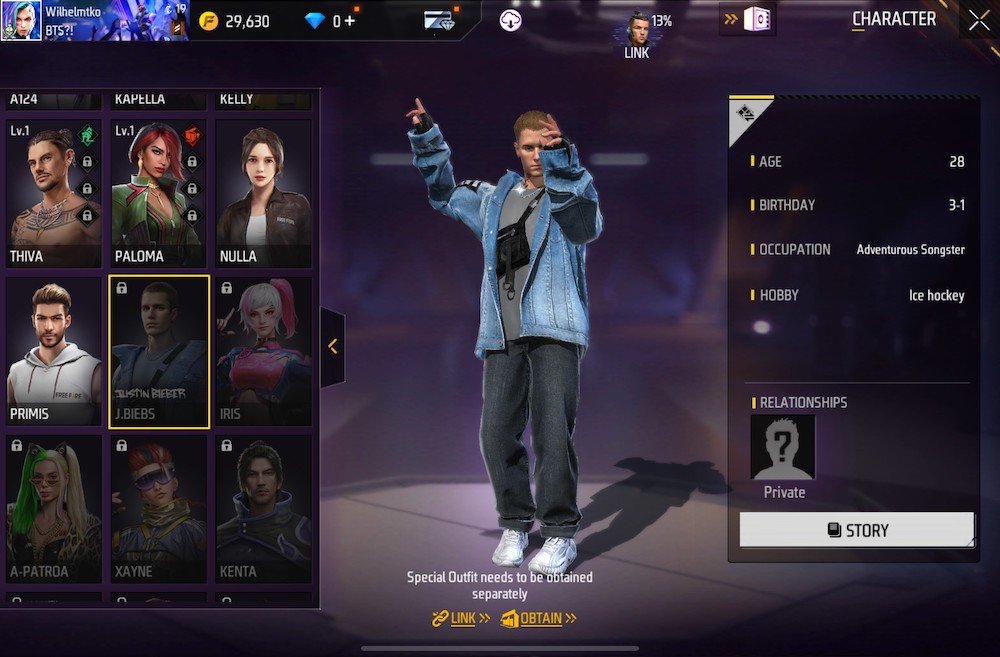 And in the world of entertainment, Mobile Legends: Bang Bang's Kung Fu Panda collaboration rewarded players with themed skins and decorate events, while Game of Thrones: Conquest™ celebrated the launch of the House of the Dragon TV series with its dragon-themed Beasts of Old Valyria events. Netease's Vikingard also got a boost into the top-grossing 200 thanks to a collaboration with the TV show Vikings, which introduced crossover events and Easter eggs.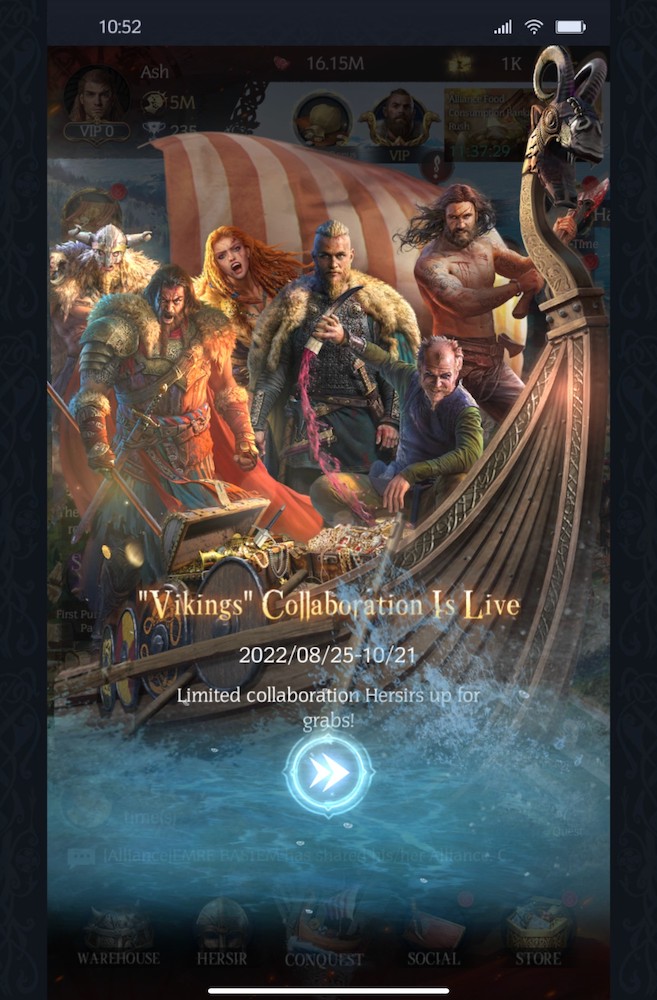 Interesting top 200 grossing entrants on the market
China Market Overview
Thatgamecompany's Sky: Children of the Light (光·遇) has been a hit in China since its release, and a new season update introduced an events shop and a special level called 'The Void.' The update caused a huge spike in revenue. Turn-based RPG Ling Yun Nuo (凌云诺) added a social hangout area similar to WeChat's Moments called Peng You Quan, Ao Bi Island: DreamLand (奥比岛:梦想国度) 's Mystery of Shadows event added new side modes and the Tower defense game Fusion Crush (球球英雄-奥特曼联动) added a Battle Royale game mode.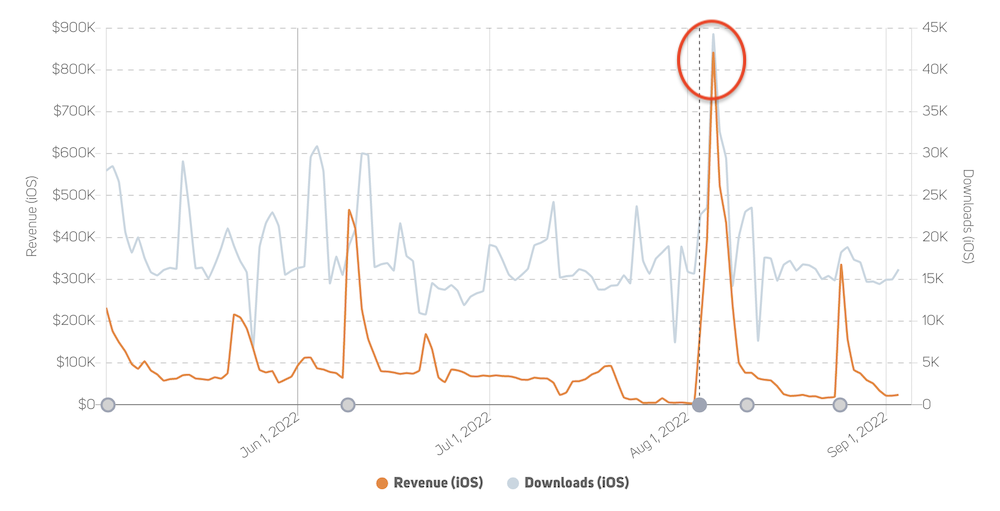 Speaking of new game modes, Infinite Lagrange (无尽的拉格朗日) celebrated its one-year anniversary with an impressive fireworks minigame, where players could fly a ship and launch fireworks by tapping at the right time to form different images with the fireworks. August was a busy month for events in the China market too thanks to Qixi events (Chinese Valentine's Day), with Revelation Online (天谕), Battle of Fishing (捕鱼大作战-欢乐真人千炮捕鱼游戏王者,柳岩推荐), Three Kingdoms Fantasy Land (三国志幻想大陆 – 国创加强版), Shén wǔ 4 (神武4) all taking part in the festivities, while the Match3 puzzle game Anipop (开心消消乐) held a major collaboration event with the Dunhuang museum that was divided into several different phases.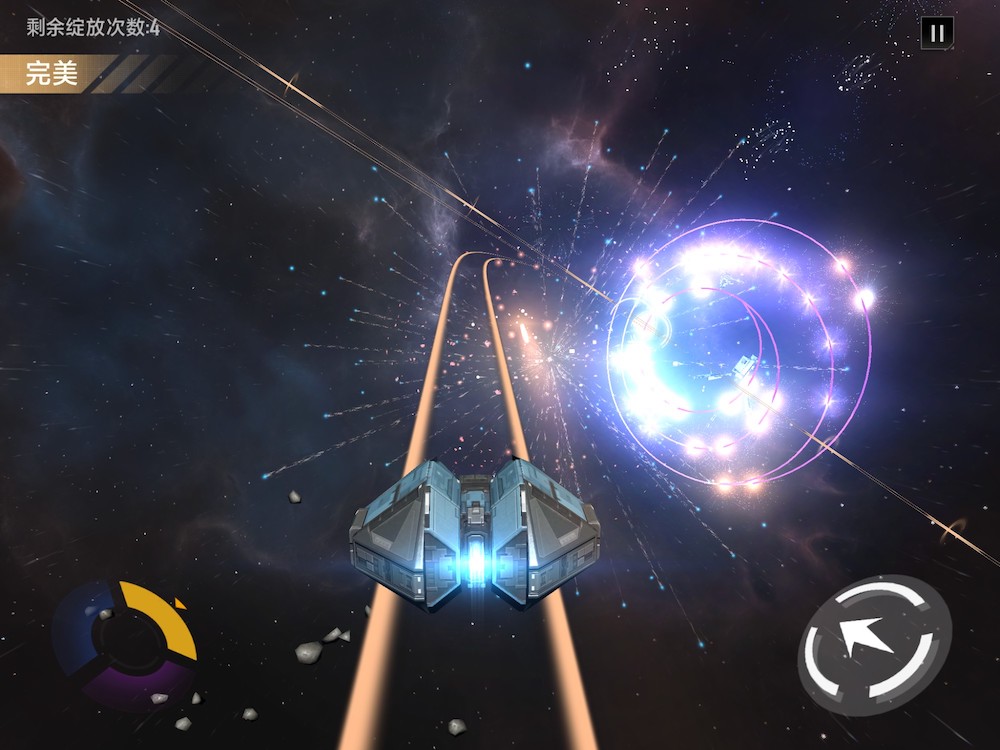 Interesting top 200 grossing entrants on the market
Shoot/Beat 'em up game Survivor.io (弹壳特攻队) from HABBY GAMES, currently ranking in the top 30 grossing.
Path to Nowhere (无期迷途) is a Tower Defense RPG that jumped straight into the top 10 grossing.
Heimao Qiwenshe (黑猫奇闻社) is an interactive story game from Perfect World. The game was ranking at its highest in the top 100 grossing in August.
Japan Market Overview
The massive August update for NetEase's zombie survival game, LifeAfter, was a huge success, causing both download figures and revenue to spike. It added a massive new sea map, Sea of Zombie, complete with its own main story, new enemies to fight, and loads of new areas to explore. To celebrate the launch of this update, a new event, Sail Away, was added, as well as new permanent gachas and a tactical belt equipment system.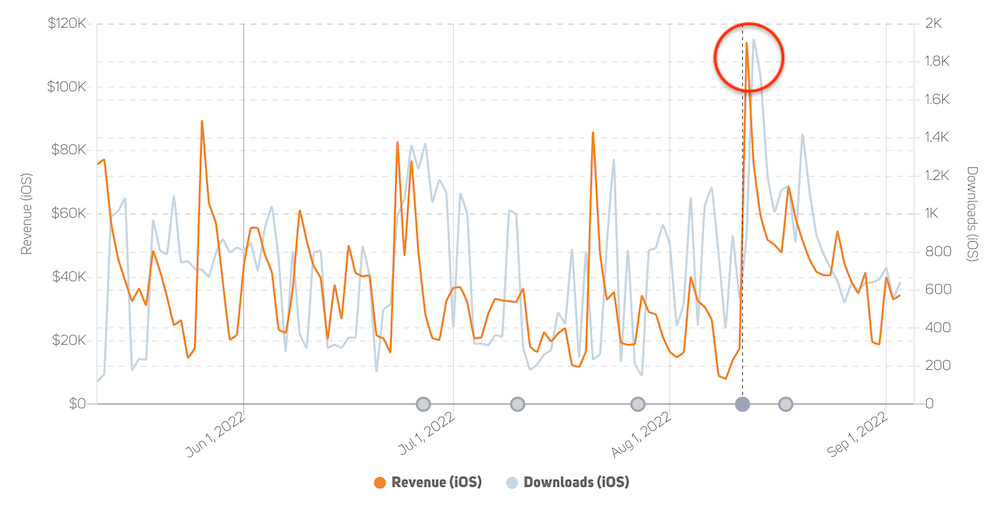 Japan's mobile market loves collaborations with other popular gaming IPs, and August was especially busy on this front. The Japanese version of FFBE: War of the Visions' (FFBE幻影戦争 戦略RPG/シミュレーションゲーム) collaborated with Dragon Quest Tact as part of its 22 million download campaign, while One Piece Treasure Cruise (ONE PIECE トレジャークルーズ) celebrated the release of the new One Piece film by collaborating with six different mobile games, including Monster Strike and Knives Out.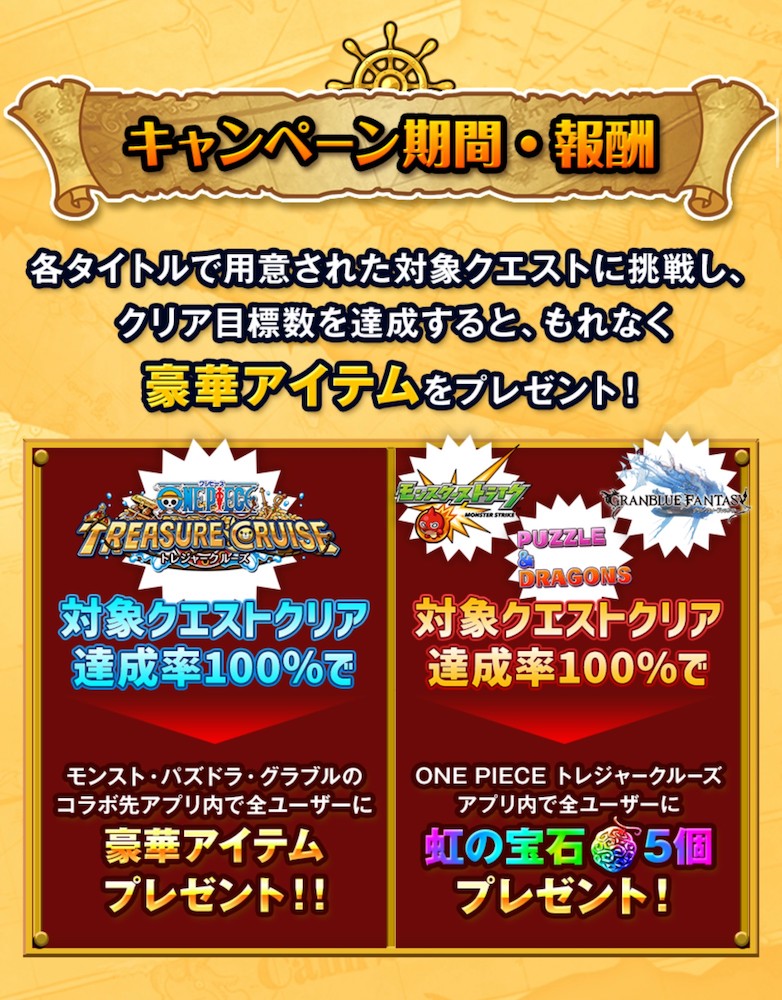 August also saw anniversary celebrations for Umamusume Pretty Derby (ウマ娘プリティーダービー) (1.5 anniversary) which added a new playable scenario and training mechanics, Dragon Quest Tact celebrated its second anniversary with new campaigns, DQ III events, and a synchronous PvP mode, and Onegai Shachou! (おねがい社長) collaborated with the girl group PPE41 for the game's 2nd anniversary. Youkai Watch Punipuni (妖怪ウォッチ ぷにぷに) also collaborated with the popular V-tuber agency, Hololive, causing the game's daily iOS revenue to jump from $20,000 to over $280,000 during the event!
Interesting top 200 grossing entrants on the market