The rise of hybridization in mobile games has resulted in game developers experimenting with new gameplay mechanics and features from other genres to drive engagement, something that's often done via limited-time events. This trend is now spinning out into race events – where players compete to see who can reach a designated objective first – resulting in a variety of new race event types emerging.
These race events are mostly encountered in casual titles, although they work well for any games that function on level-based progression mechanics. Match3 puzzle games are probably the most visible genre to utilize race events, with 43% of the match3 titles in the US top grossing 200, including them in their event rotations. Still, race events are a flexible event type that can easily be adapted to work for other genres as well by adjusting the goal objective to suit the game.
In this blog post, we'll take a deep dive into the LiveOps calendars of the top-performing casual games to explore some of the most common types of race events. We'll also highlight some of the unique features developers have implemented to make their events stand out from the competition.
The most common race events in casual games
The classic race event archetype often seen in casual titles takes the shape of a simple rewarded level-based race between a group of players. These groups are usually matched up so that everyone is on the same starting level in their core gameplay progression. Players will compete to see who can reach a designated level or clear a set amount of levels first, with the top three players reaching the goal first usually being crowned winners and rewarded for their efforts.
The number of levels to beat can range from ten to 20 levels per competition. One of the characteristics of these events is that, aside from the natural sense of urgency that arises from the competitive nature of a race, no further time limits are usually enforced. This means that in most cases, one instance can last for as long as it takes for someone to win, and once the winners are clear, the race ends. Race events are most commonly active for a few days at a time, during which several races can be initiated.
Generally, race events are not monetized. However, they can indirectly boost revenue as participating players may spend more on the game while the event is active to get an edge against the competition. For example, looking at match3 games, the rush to beat other players can serve as a powerful incentive to use in-game currencies to purchase more moves, lives, or boosters.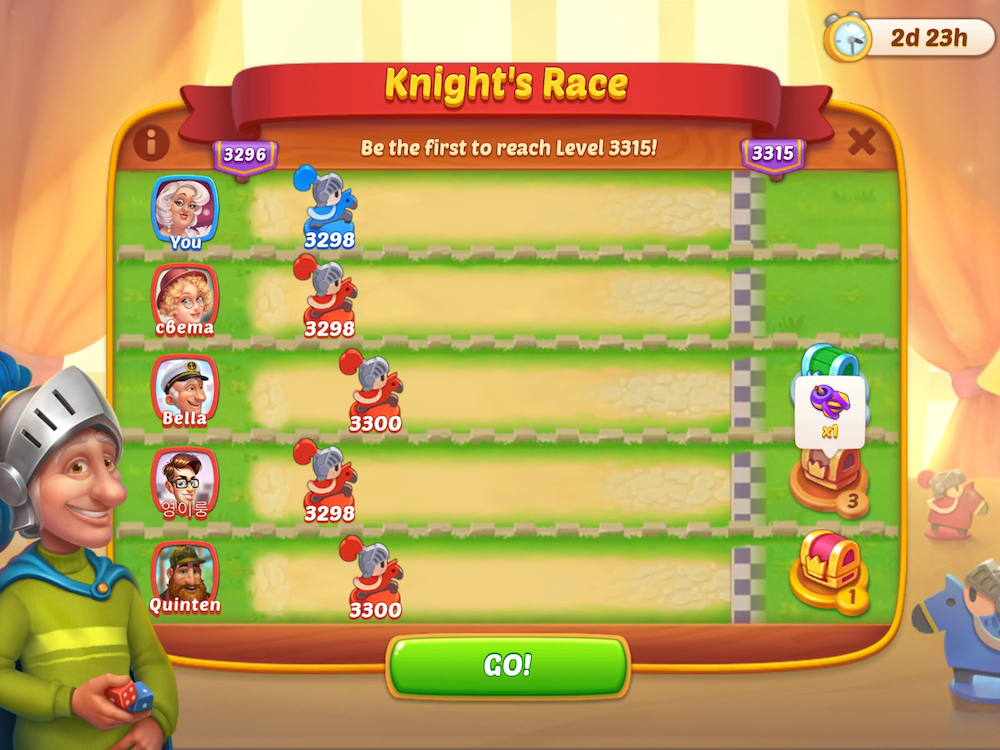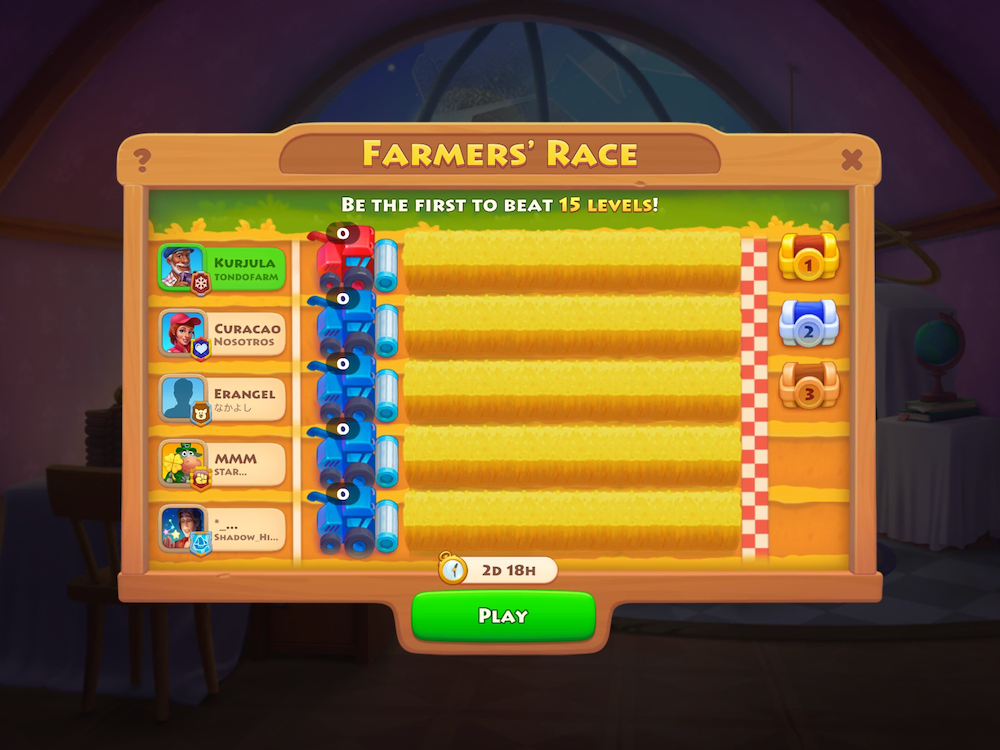 Phased race events
Some games have taken this basic race event template a step further by implementing a 'phase' system, meaning that the race event comprises of more than one race. Normally, this will add around three additional phases of racing for those who perform best in the first race. In the subsequent phases, the number of levels to beat (as well as any other objective requirements) will increase along with the racing rewards.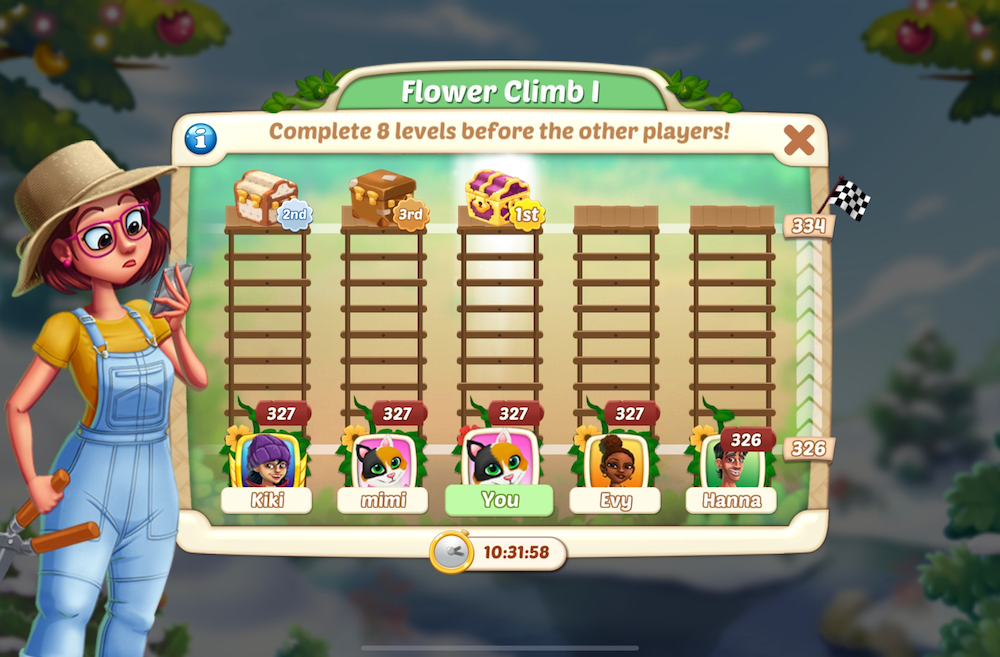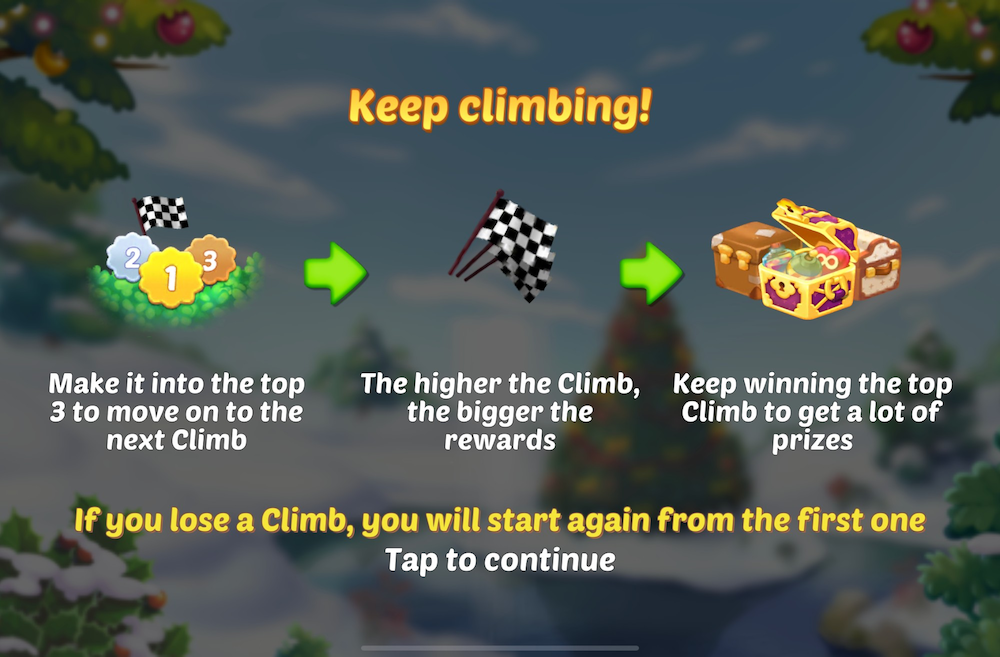 The Flower Climb race event in Lily's Garden is a great example of the classic phase system in race events. In The Flower Climb, players race to complete a designated amount of the core blast match3 levels before anyone else in their group. In each phase, the top three to finish the race are rewarded and can move on to the next phase, which offers even better rewards but also requires the players to clear a larger amount of levels to win.
How mobile games are experimenting with new types of race events
Level racing might be the most common way to implement race events in level-based casual games, but it's certainly not the only way. The core idea of seeing who can reach a set goal first opens up a number of possibilities for what that goal might be, depending on the game.
For example, some events have their own unique point systems implemented just for the event, with players racing to gather a set amount of points in order to win. Or, like in match3 games, players can be tasked with activating designated booster items in gameplay that can twist up the gameplay to freshen up the racing experience.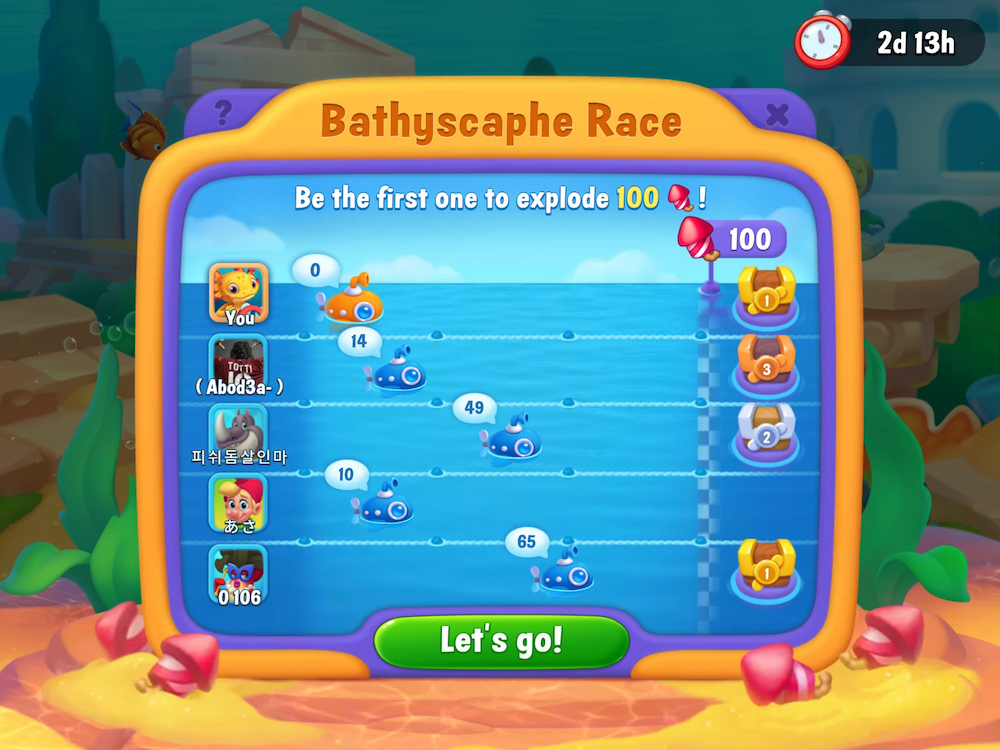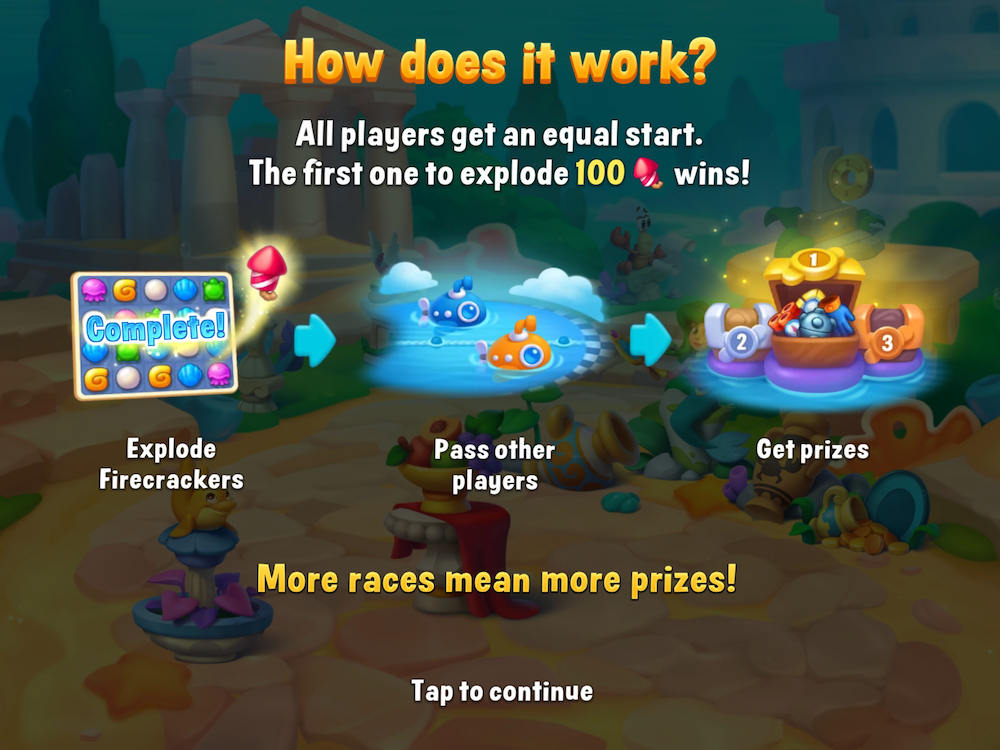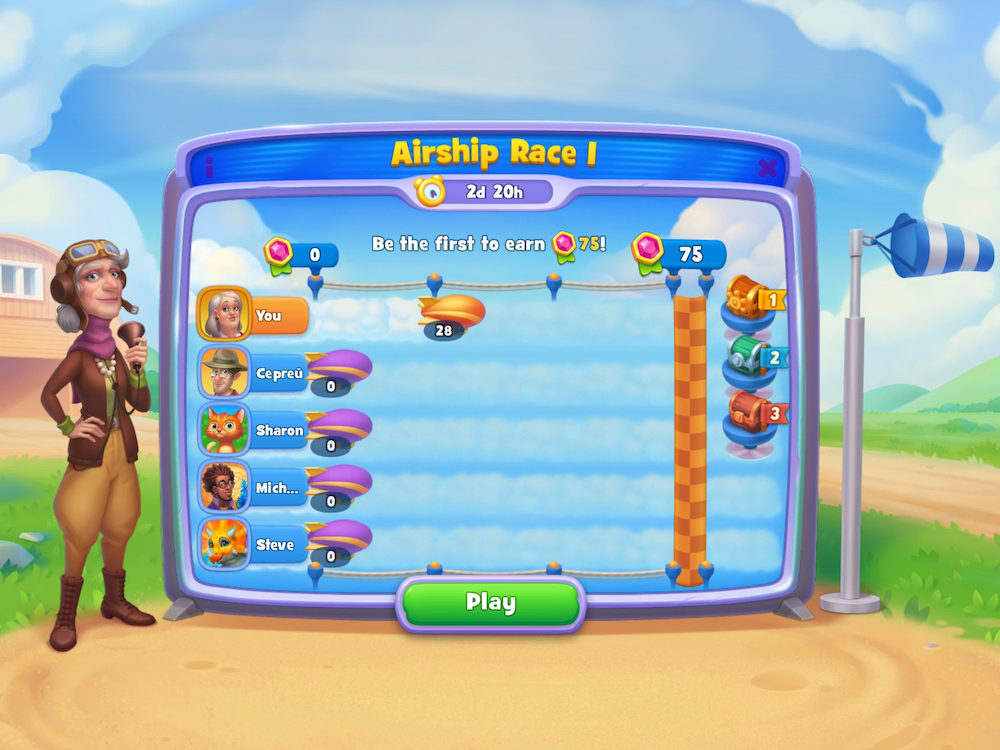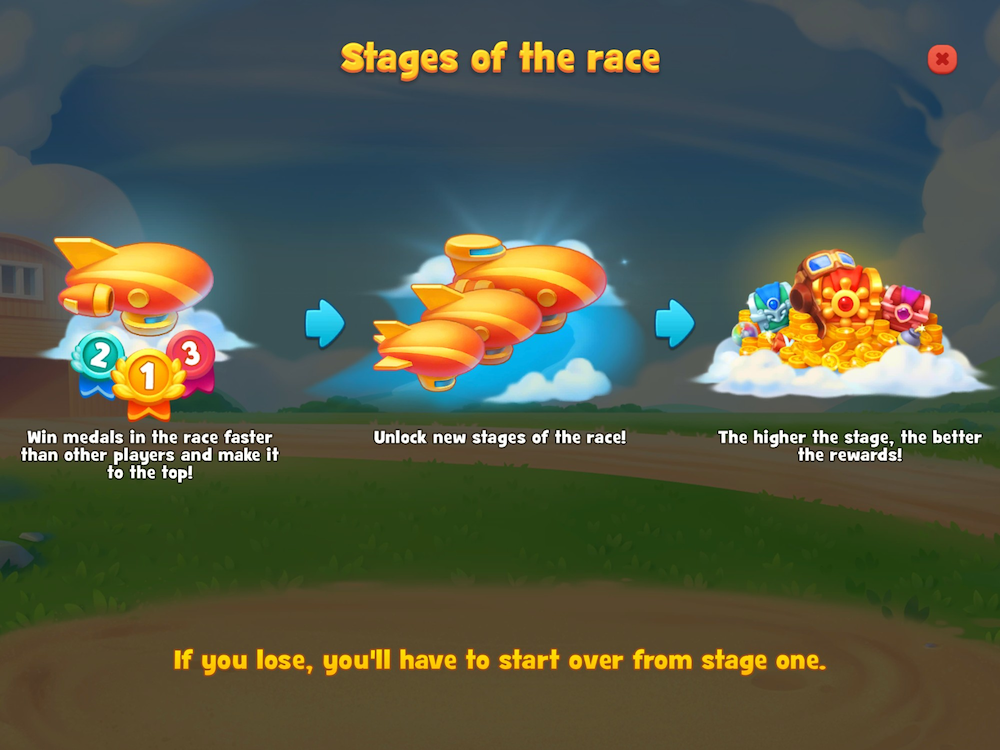 By any means, race events are not restricted to the Match3 space; there are many great examples of casual games from other fields implementing this type of event to add some extra flair to their LiveOps strategies. However, when it comes to games that don't have straightforward level-based progression mechanics, developers have had to find creative workarounds that switch up the goal of the race to make things work. You can find examples of these below:
Gossip Harbor®: Merge & Story's Ziva's Gold Rush event
Ziva's Goldrush in Gossip Harbor®: Merge & Story shows how race events can be implemented in a merge-2 setting by simply adjusting the goal type for the event. Here, the goal has been set as a specified amount of gold. Each player in the five-player race can obtain gold by normally merging items and completing orders in their own merge-2 progression. The top three players in each race get rewarded, and the best players get moved up to the next race with bigger stakes.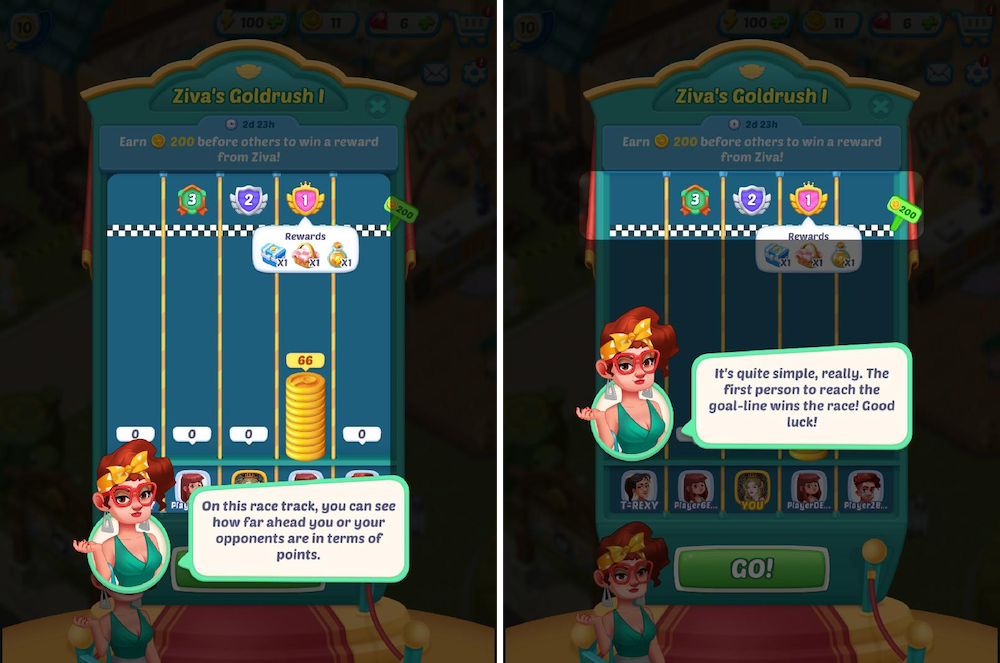 Phase 10: World Tour's Kayak Event
The casual card game Phase 10: World Tour implemented its own racing event in December 2022. In the event, players could engage in a five-person kayak race with the goal of playing a set amount of special Black Power-Up cards in normal Journey Mode matches. As the Power-Up cards are very rarely pulled from the deck, this event had a pay-to-win angle to it where purchasing Power-Ups was heavily incentivized. The Kayak race also had its own division phase system, where the top three players of each race moved up to a higher division.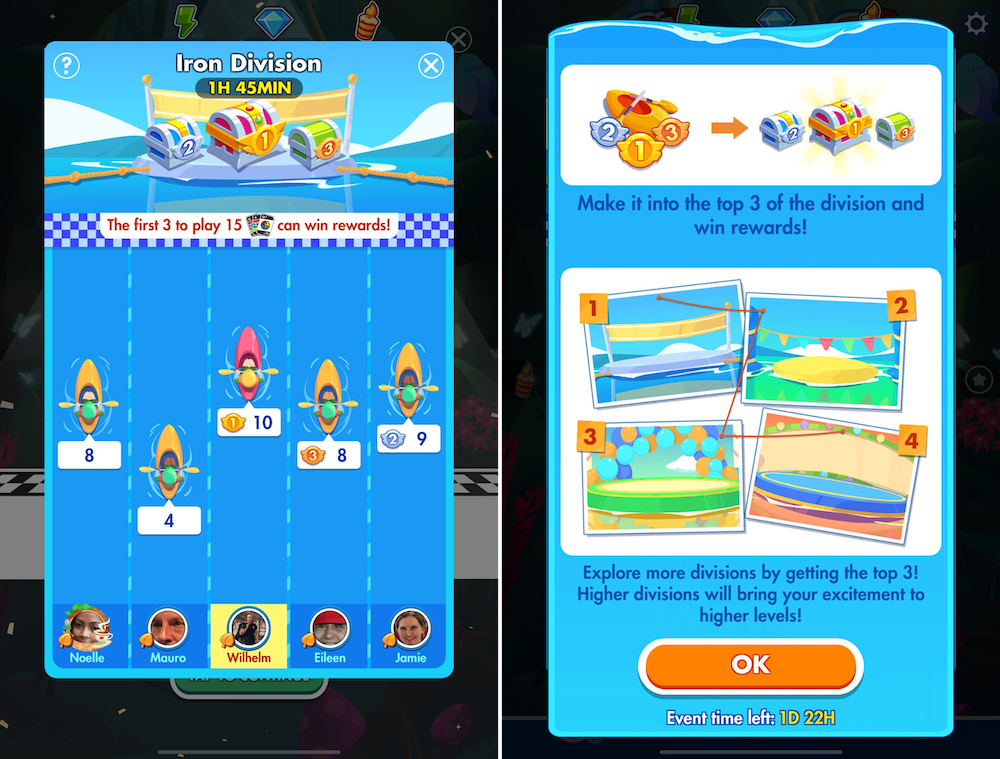 World of Wonders: Crossword's Hot-Air Balloon Race
Words of Wonders: Crossword found a way to add excitement to word puzzles with their own version of a race event, the Hot-Air Balloon Race. The Hot-Air Balloon Race is essentially a point-gathering competition, where the player who obtains the target amount of points the fastest wins the race. During the event, players could obtain a random amount of event points by playing main progression levels in the core gameplay. The top three players to reach the goal are rewarded in this event.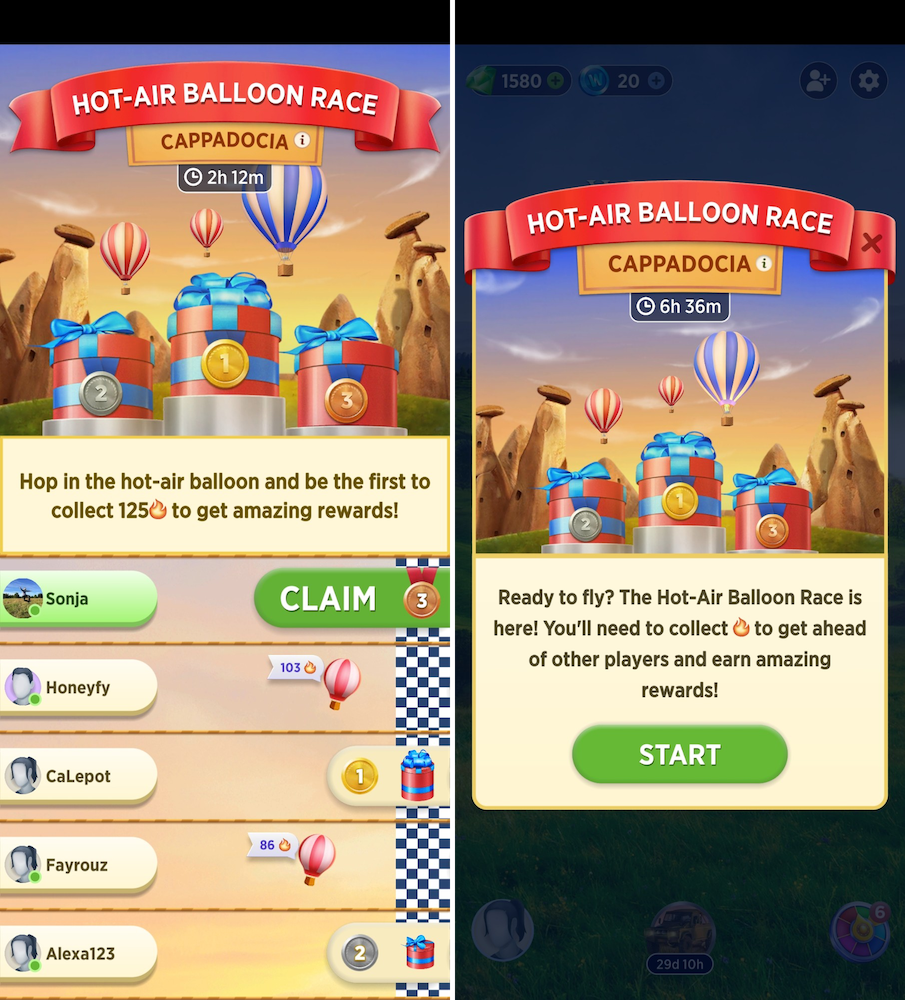 How to add a unique twist to your own racing events
Race events with phases and varying goal types are definitely a trusted, go-to event type in the casual space, but that doesn't mean there isn't room for further innovation and improvement. Some developers have added extra mechanics to their race events to keep things fresh and rewarding.
Combine level racing with win-streak mechanics
An especially interesting example is the combination of level racing and win-streak mechanics, which we have spotted in a few match3 games so far. A great example of this event type is Royal Match's Space Mission event, which takes the classic level race format and adds a win streak twist and a phase system to it. This means that in order to reach the goal and win the race, not only do the participating players need to clear the set amount of levels before others, they need to do it while carrying on a winning streak.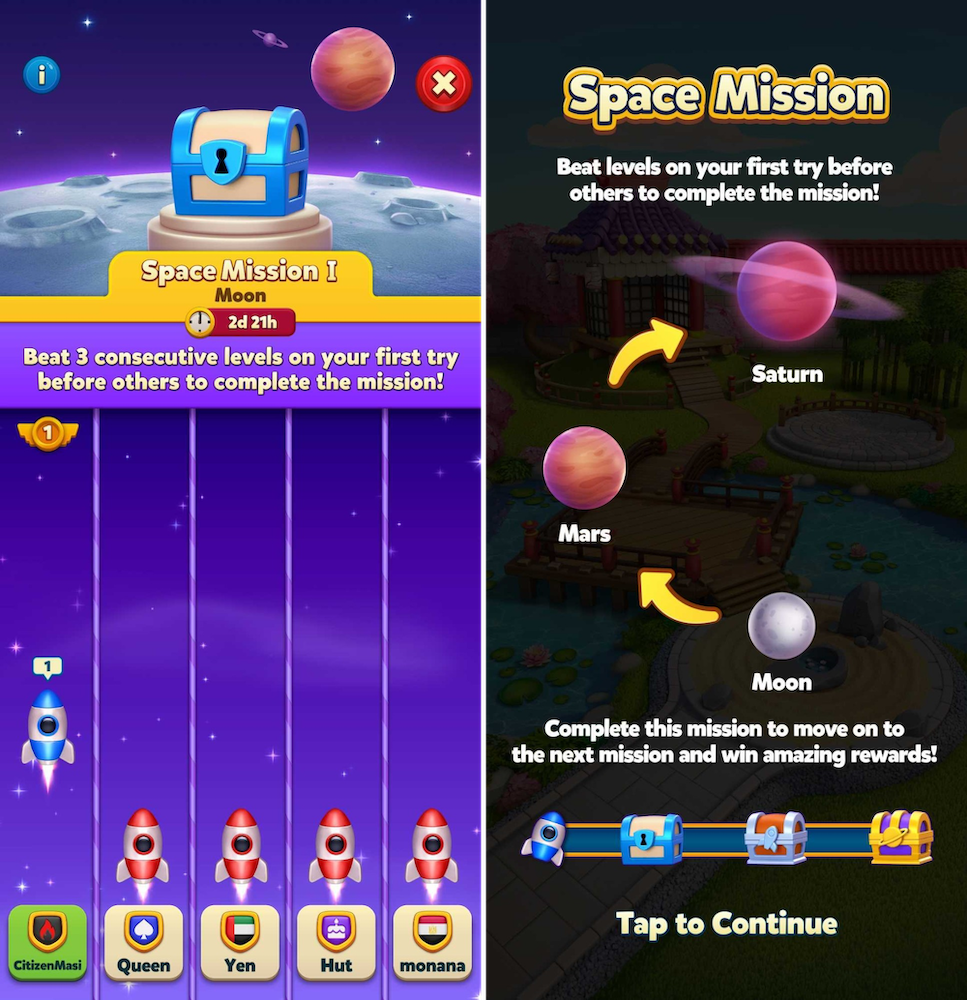 In the case of Space Mission, the number of levels that players need to clear in a streak goes up in every phase of the race, along with the rewards. For an added sense of competition, the group of players in each phase gets smaller, which means that the first phase has three levels to clear for a group of five players, the second phase has five levels to clear for four players, and the third phase requires the winner to clear seven levels in a group of three players.
Notably, adding win streak mechanics to a race event offers can offer more excitement to players while also making the races more challenging. The extra pressure on players could encourage them to use boosters and currencies to beat the levels, incentivizing monetization. Then again, win streak mechanics do add a whole other level of excitement and sense of danger to the race.
This combination has been gaining traction lately, with similar events very recently popping up in Fishdom (Sailing Regatta), Triple Match 3D (Island Race), and BTS Island: In the SEOM (Kore Race) as well. With the added difficulty and a clearer pay-to-win angle, it will be interesting to see how popular this event type gets.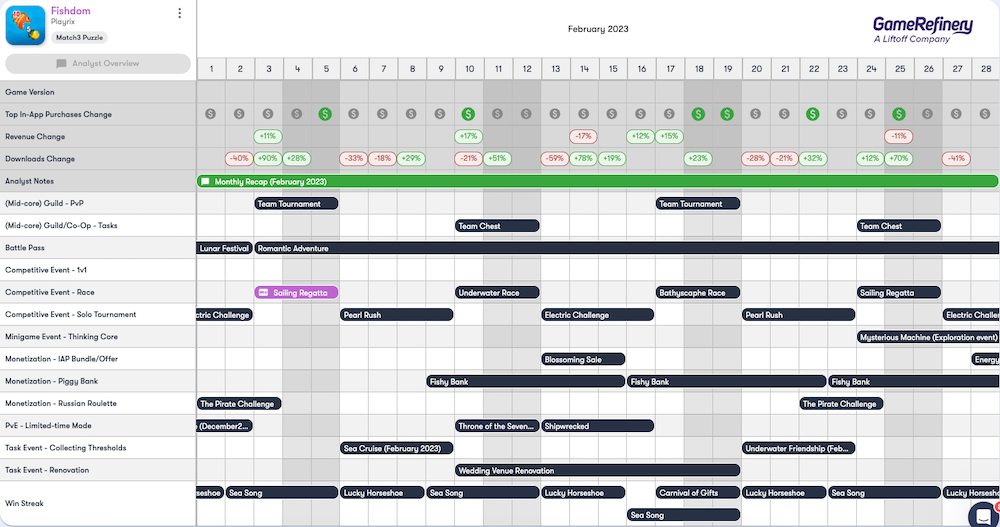 Integrating in-game cosmetic items into race events
Another fun twist we've seen implemented in race events is the use of in-game cosmetic items and pets to highlight the players' personalities during the race. Race events are a social experience, after all, so it makes sense to let players show off their customized look if the game supports cosmetic implementation. Simple customization could also be done just by letting players choose a signifier for themselves for the race, such as a certain color car or a boat, for instance.
A good example of this type of twist in race events is Cooking Diary's Pet Race. In Cooking Diary, players can customize their own avatars with a variety of clothes, accessories, and hairstyles, as well as their in-game pets. That look can then be shown off during the Pet Race events, where each player's pet will represent them in the traditional level race.
Not only is this level of support for in-game cosmetic items a great way for players to express themselves more during events by showing off their favorite items, but it's a great way of creating more monetization channels for your game, too.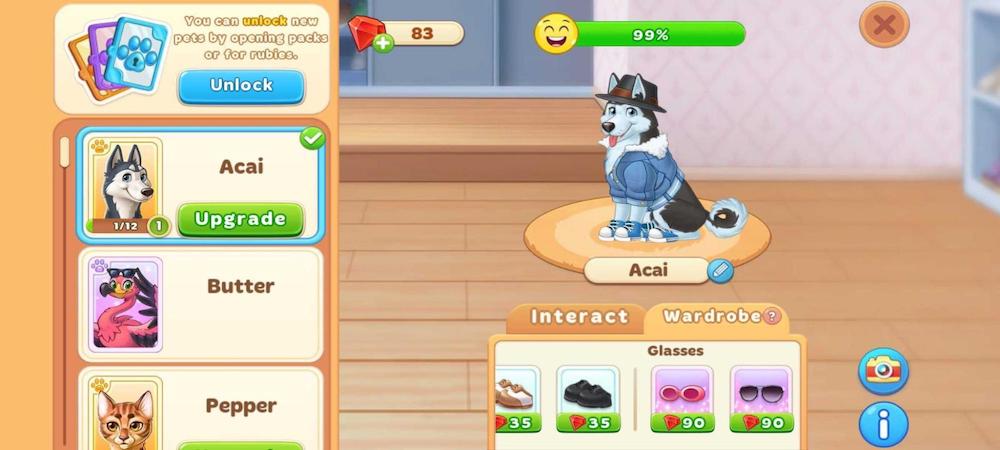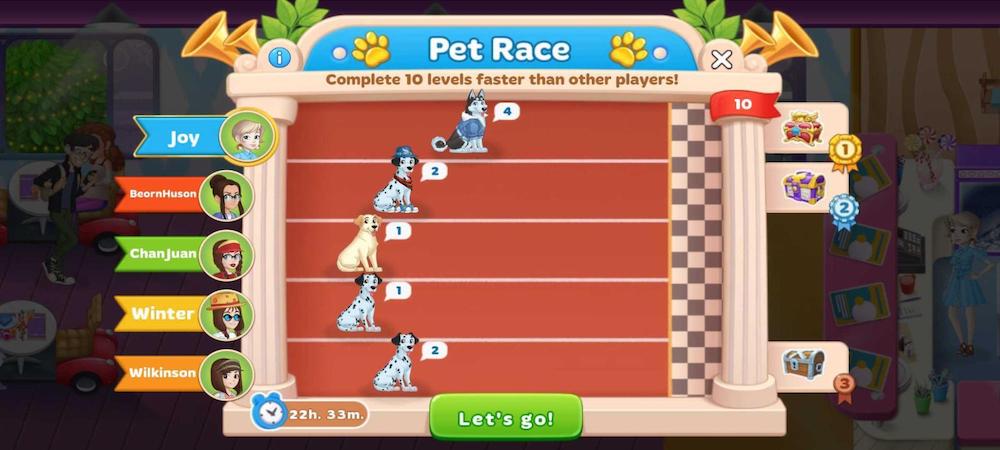 Separate reward systems for race events
Another common characteristic of race events is that only the top players are rewarded, and players only have one shot to get any kind of reward for their participation. There's a risk of frustrating players, especially in games that have upwards of ten levels to beat, who might feel they've wasted their time if they don't end up at the top of the leaderboard.
Matchington Mansion has resolved this issue by adding a separate reward system to their race event, the Matchington Derby. In essence, Matchington Derby is a three-phase race event that also implements a one-hour timer for the racing instance. The top three players are still rewarded with the biggest prize pots as usual, but the twist here lies in that every player who manages to cross the finish line before the timer runs out is rewarded with separate points that cumulate over each participated race.
The top three players naturally get more points, but once the event ends, separate rewards are given out based on how many points players were able to gather, ensuring everyone feels rewarded for their participation which encourages higher player retention as a result.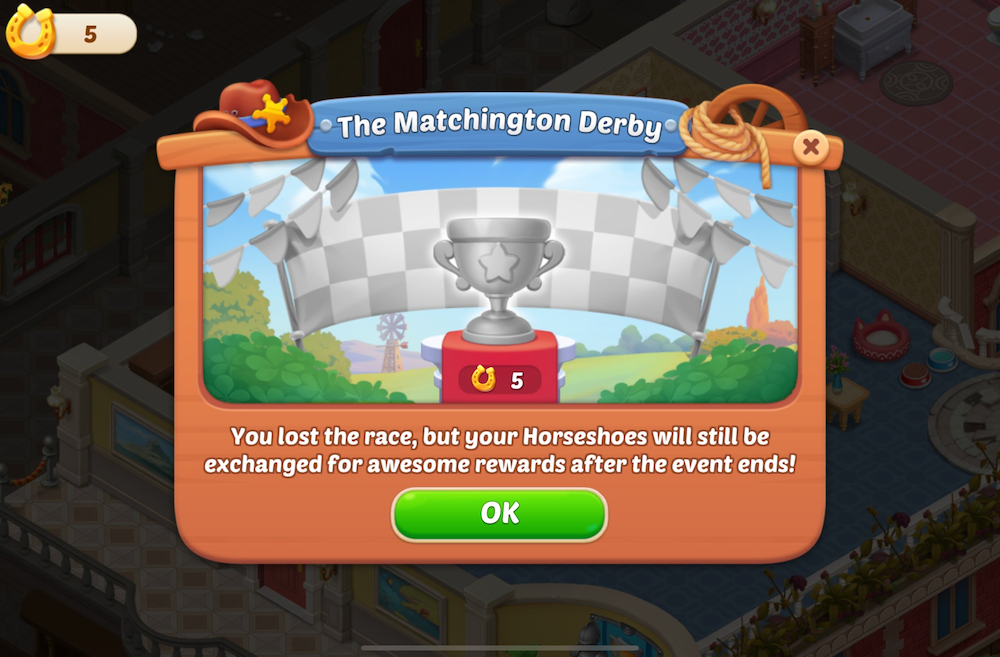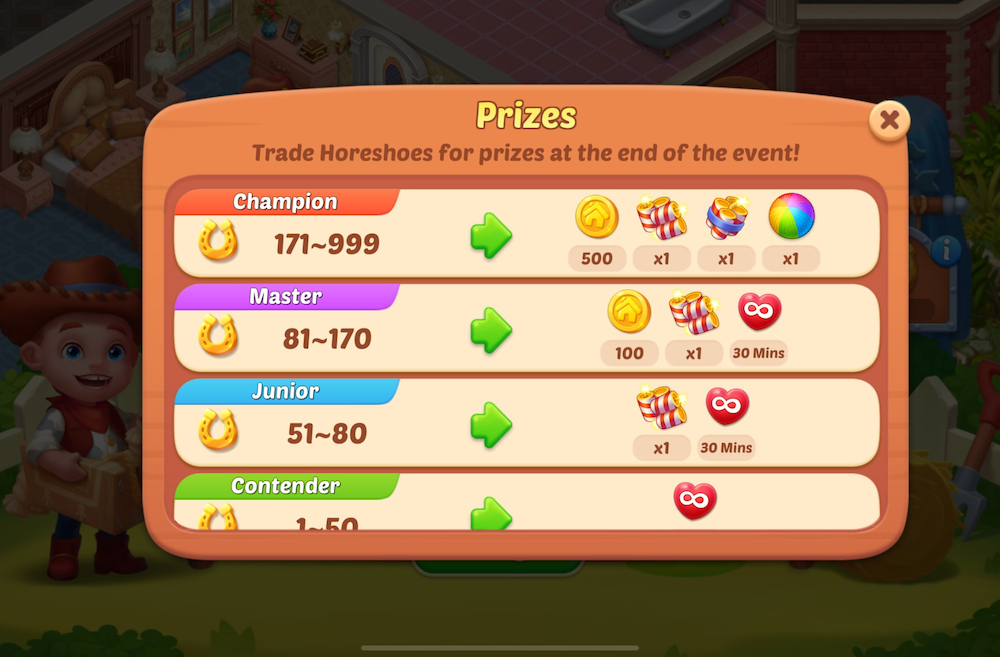 Considering implementing race events into your own mobile game?
Race events are most commonly used in match3 games but are easily adapted to work for other casual games by changing the goal objective. If you're interested in implementing race events into your LiveOps calendar, here are some of the benefits of doing so:
Add structure to your LiveOps calendar: Race events typically occur every week, which can help you create a more streamlined LiveOps calendar while also letting your players know when to return for updates.
Increased session length: The competitive nature of race events means they commit to races
Increased monetization: Some race events can utilize in-game purchases so players can customize the appearance of their racing characters with cosmetic items or give themselves a boost with power-ups
Increased downloads: Adding a racing mode into your game is an easy way of introducing new gameplay mechanics that can attract new players
GameRefinery's Live Events Tracker enables developers to stay on top of the latest trends and best practices in live events with daily analysis of event categories in the top-performing casual games (as well as midcore games). Race events are just one of over 30 event categories tracked in the Live Events Tracker tool.
The Live Events Tracker makes it easy to pinpoint new events as soon as they appear, check which days are the most popular to hold live events and estimate the revenue impact of events with reference to how similar events have been implemented in other games.
So, if you're looking for advice on how to incorporate race events into your own LiveOps strategy, or you're simply looking for inspiration on which live events have the most demonstrable impact on downloads and revenue across the top-performing casual games, contact us for a demo of our Live Events Tracker tool.
If you enjoyed reading this post, here are a few more you should definitely check out: