Promotional collaboration events in mobile games are still a hot topic after a steady rise in popularity in the US market since 2017. But did you know that collaboration events are an even bigger thing in China and Japan than in the US? In this blog post, we take a look at the most unbelievable collaboration event partnerships that we have seen in recent years in Chinese and Japanese games.
According to GameRefinery data, by July 2021, 40% of games in the US Top Grossing 100 had implemented the feature in one form or the other, reaching an all-time high. Meanwhile, only 9% of US games outside the top 100 had the feature, making it a highly differentiating asset for your game.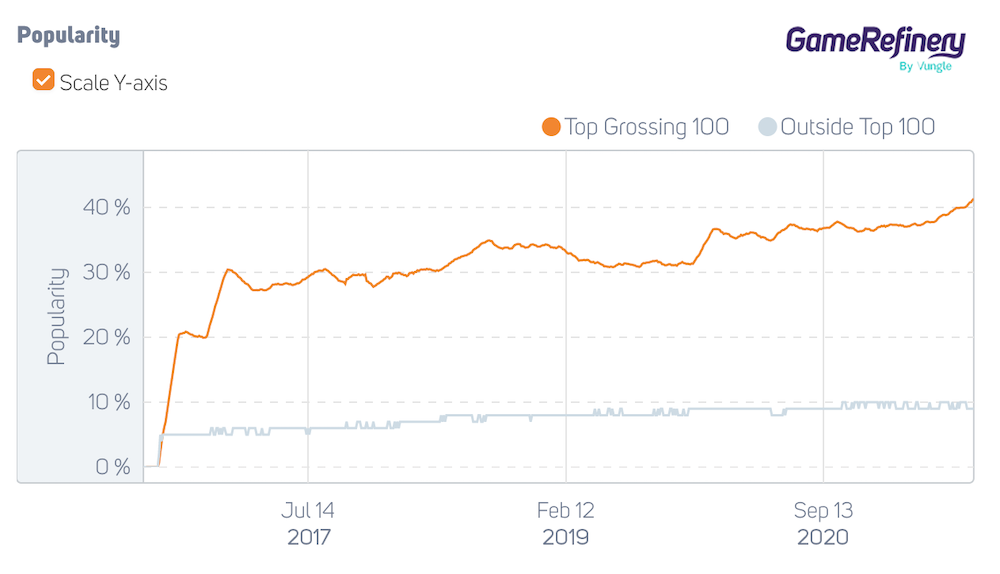 For an in-game live event to count as a promotional collaboration event, and not just an elaborate ad campaign, it must affect the game's content and/or gameplay somehow – it could be an exclusive character, a decorative item related to a new hit film, a limited-time-only game mode, or a real-life voucher which you can get from a local convenience store, or many other things. The sky is the limit, really. If you want more ideas, check out the "Implementation Examples" tool in the GameRefinery service.
In China and especially Japan, collaboration events are an even bigger thing than in the US and have been around for years in the case of Japan. According to our data, collaboration events have been rising sharply in popularity in China as well, reaching 51% within the Chinese Top Grossing 100, while outside of the top 100, only 15% had it. However, in Japan, within the top 100 games, a whopping 62% had implemented collaboration events, and even outside of the top 100, it was 28%. Japan can be said to be ahead of the curve on this front since collaboration events reached peak popularity in Japan already in 2017, with a staggering 75% of top 100 games making use of the feature at the time.
You must be thinking: "with such popularity, there must be some pretty interesting collaboration events happening in China and Japan," right? Well, you are correct. Following is a list of the most unbelievable collaboration event partnerships we have seen in recent years in Chinese and Japanese games. If you are more interested in a deep-dive take on how to execute a collaboration event in your game, check out our blog post from last year.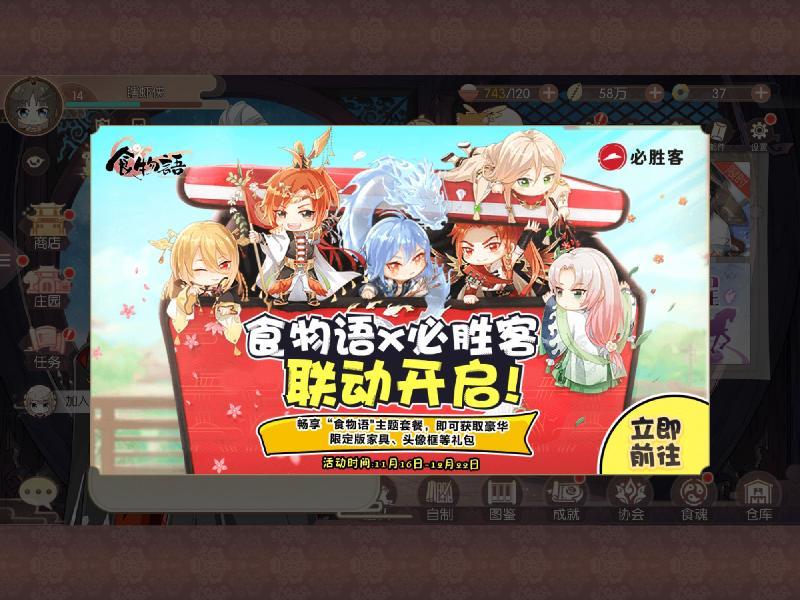 China: Food and Vocaloids
Everyone loves food, right? This must have been the logic behind Chinese game studios' decision to organize collaboration events with the likes of Nissin Ramen, Pizza Hut, and KFC, to name a few.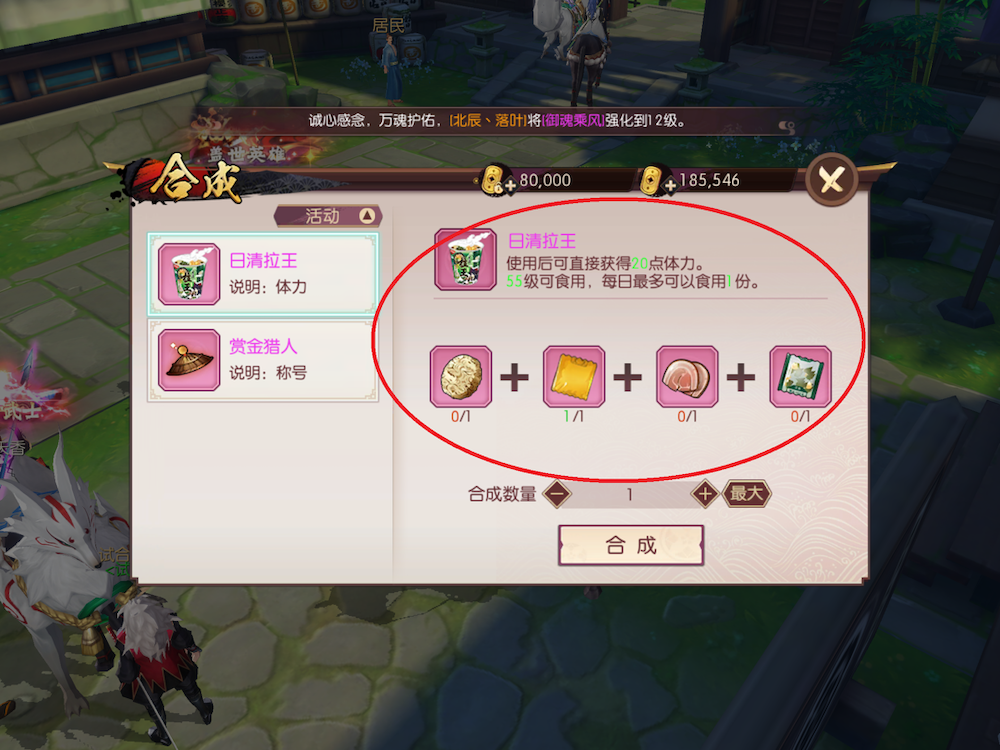 In 2019, Tencent Mobile's MMORPG Samurai Spirits Mobile (侍魂:胧月传说) did a collaboration event with the Japanese instant noodle brand Nissin Ramen. In the event, players could find noodle ingredients in the game world, which once combined would form a world-famous Nissin RAOH cup noodle dish. In the game, the cup noodle item acted as an energy boost, giving the player +20 action points. Probably not a bad call from Tencent since cup noodles are known to be a gamer favorite around the world.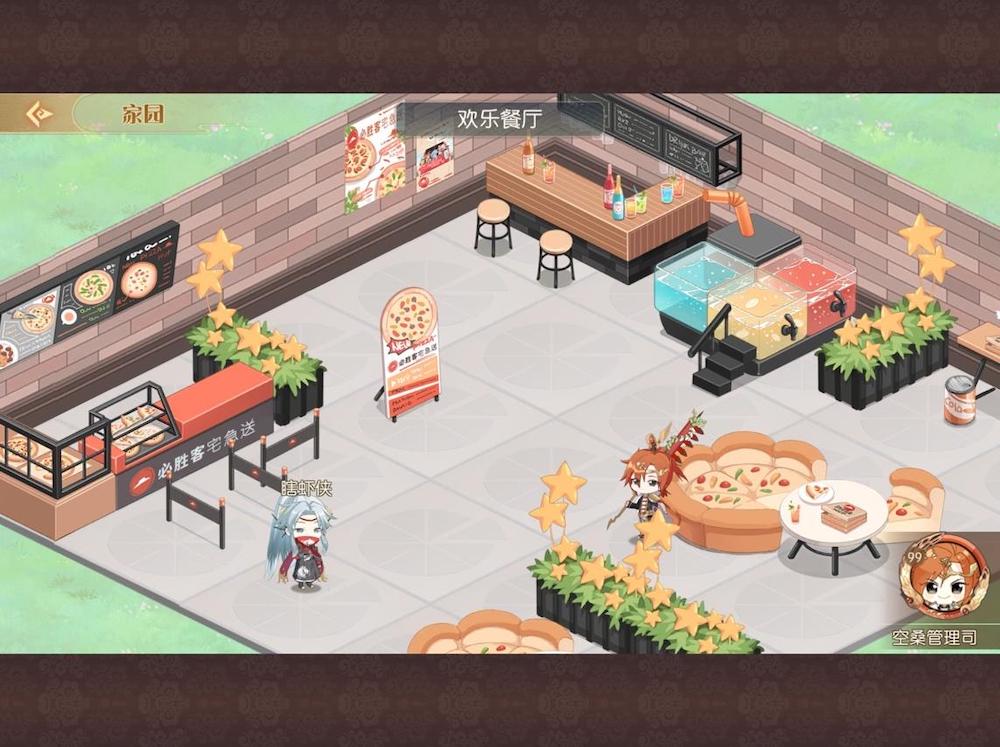 Another interesting food-themed collaboration event was found in another Tencent game, The Tale of Food (食物语), which featured a big collab with Pizza Hut at the time of the game's launch in 2019. Gamers could order a Tale of Food meal combo from Pizza Hut and receive exclusive in-game furniture and decorative items on the side. The Tale of Food is a food-themed, romantic, visual-novel-influenced Turn-Based RPG, in which the player collects pretty "food boys" who are gods of famous dishes from the different regional cuisines of China (I'm not making this up). The game also features a restaurant management game mode, in which you could cook up Pizza Hut pizzas during the event and even decorate your in-game house like a Pizza Hut restaurant if you collected all the event rewards. It all makes sense!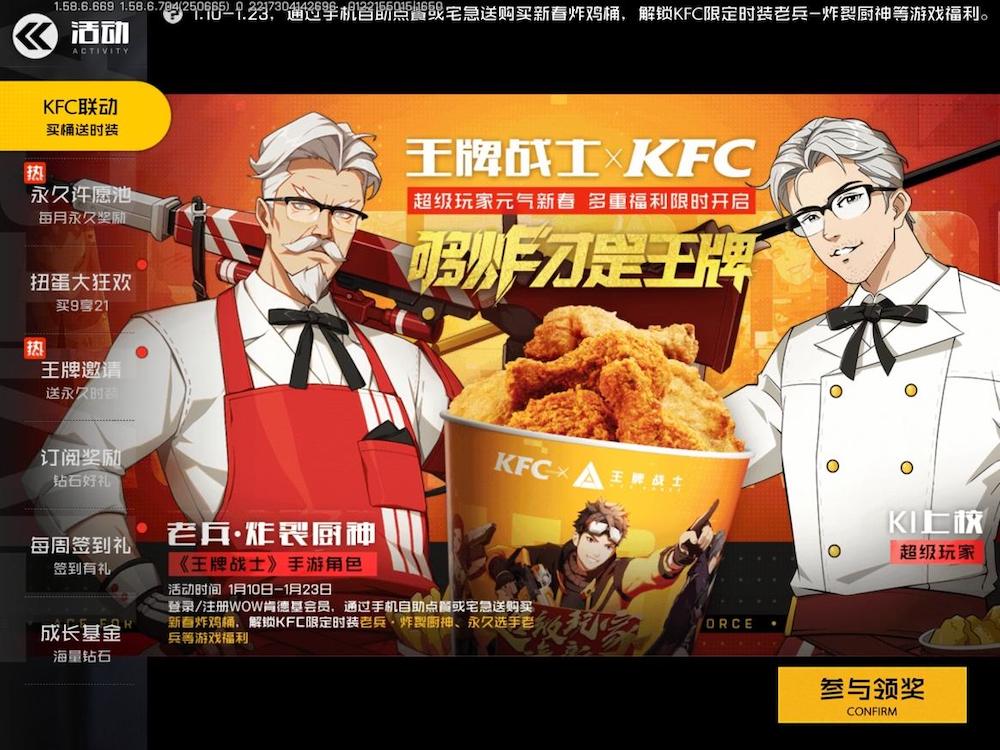 However, the all-time champion of food-collabs in China is undoubtedly – no other than – Kentucky Fried Chicken. If you didn't know, KFC is big in China. It is often cited as the most popular fast-food chain in the country, with over 7000 restaurants in different cities (almost double the number of KFC locations in the US). KFC collabs keep popping up left and right in China, and we have spotted events in at least Arknights, Genshin Impact, Moonlight Blade, Onmyoji, Jiang-nan Bai-jing-tu, Auto Chess: Origin, and Ace Warrior.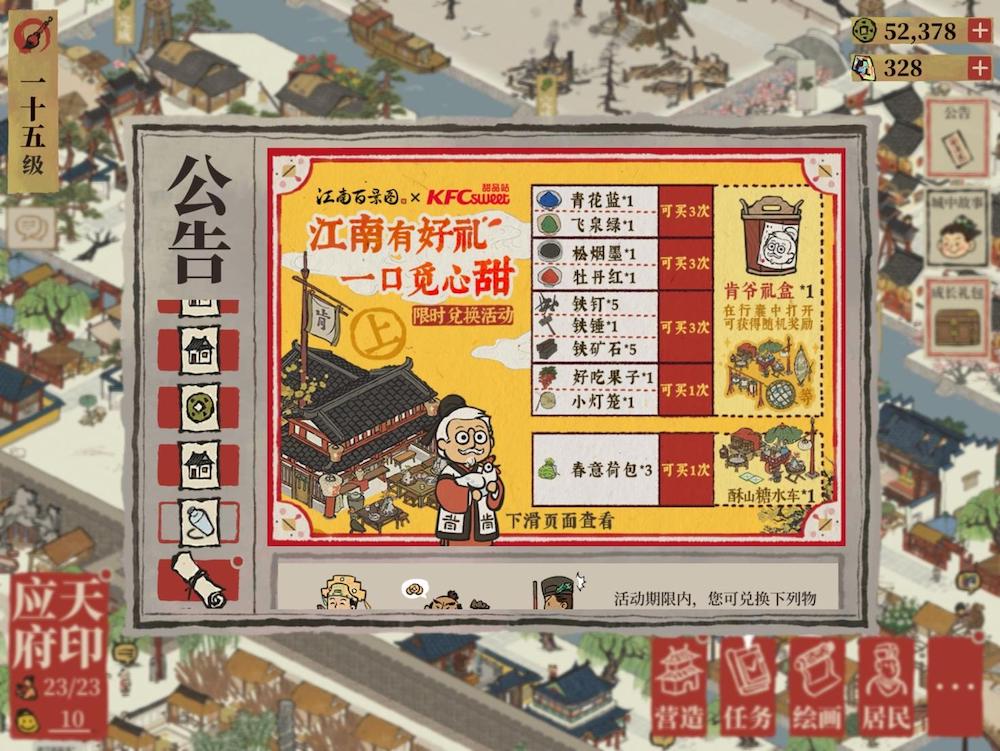 The most surprising collaborator of the above was most certainly Jiang-nan Bai-jing-tu (江南百景图 or "A Hundred Sceneries South of the Yangtze" if you want a translation), a city-building game set in Ming dynasty China, centuries before KFC was even invented. The event took place in February 2021 and featured an interactable reincarnation of Colonel Sanders wandering around your city with a chicken in tow, as well as reward chests stylized after KFC buckets, an exclusive food stand, and your very own KFC restaurant – all redesigned to fit a Chinese cityscape 500 years ago.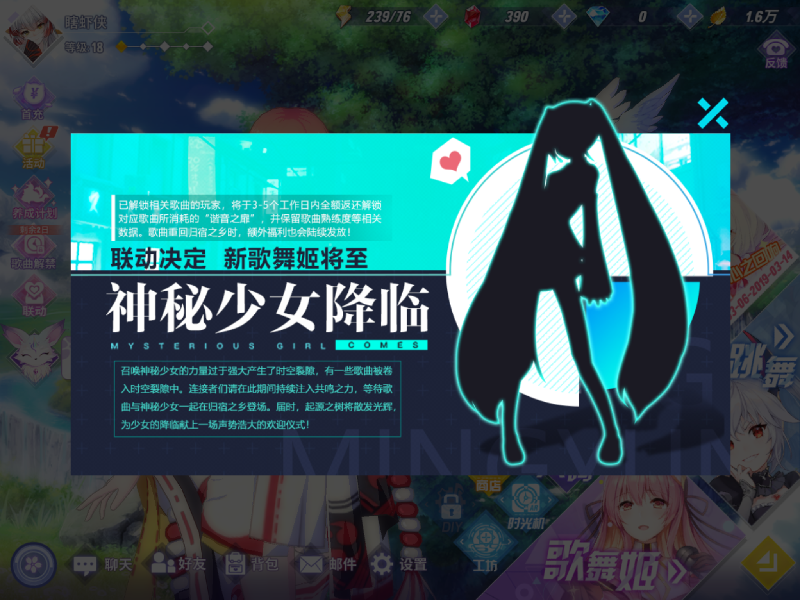 Another surprising collaboration partner you might not expect in Western games is probably a "Virtual Idol." Although originating in Japan, the Chinese editions of the virtual YouTuber Kizuna Ai and the virtual pop star Hatsune Miku are surprisingly popular also in China and have made their appearances in mobile game collaboration events. Miku even used to have her own rhythm game (Hatsune Miku: Dreamy Vocal 初音未来:梦幻歌姬) in China before it was dropped in 2020 due to contractual reasons. Miku has also made an appearance in collabs for example, in the rhythm game Diva Destiny (命运歌姬) in 2019. Meanwhile, in Japan, Hatsune Miku is a veritable superstar and has appeared in a long list of games.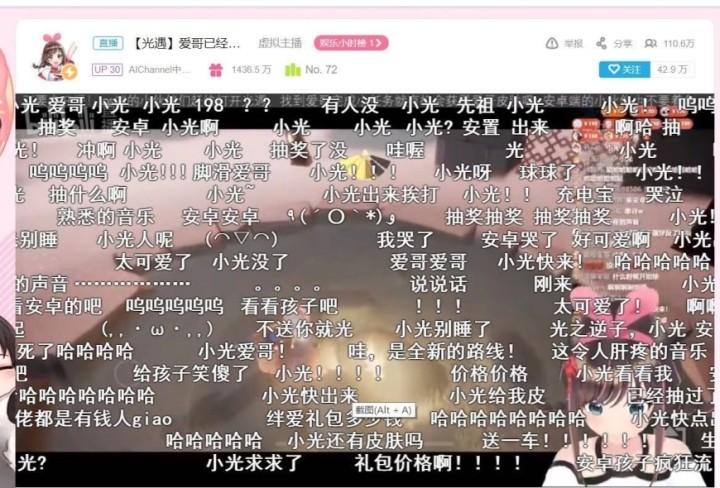 Perhaps even more surprising is the appearance of the virtual YouTuber Kizuna Ai in games. The Chinese release of Sky: Children of the Light (光·遇) did a collaboration event with the Chinese version of her in 2020, sending sales through the roof, peaking at a million dollars per day. The event was quite simple, though. It only featured Kizuna Ai playing the game in her videos in her usual humoristic style and an in-game Kizuna Ai accessory set being sold for 128 RMB (roughly 20 USD).
Japan: Sex sells, and anime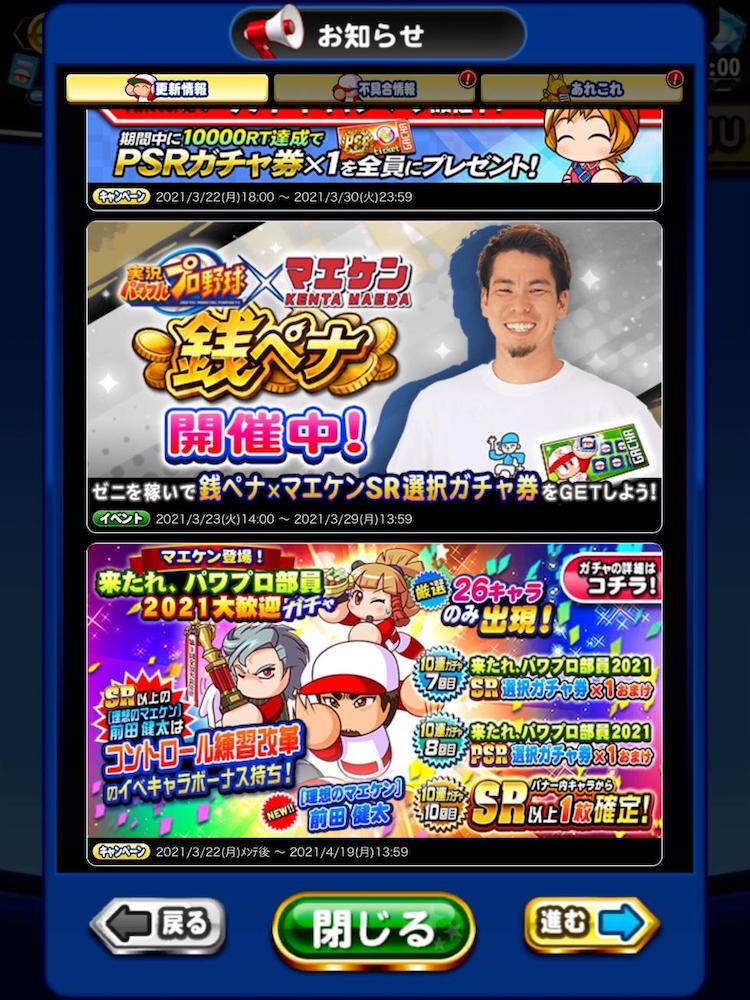 As you may already know from our other blog posts, the Japanese mobile games market is oversaturated with anime-style content. So much so that even non-anime brands sometimes need to go through a transformation process if they strike up a collaboration deal. A somewhat amusing example of this was the bobbleheaded "chibi" version of award-winning baseball player Kenta Maeda in eBaseball Powerful Pro Baseball (実況パワフルプロ野球) in March 2021, in which Maeda's character was available for purchase from a gacha machine.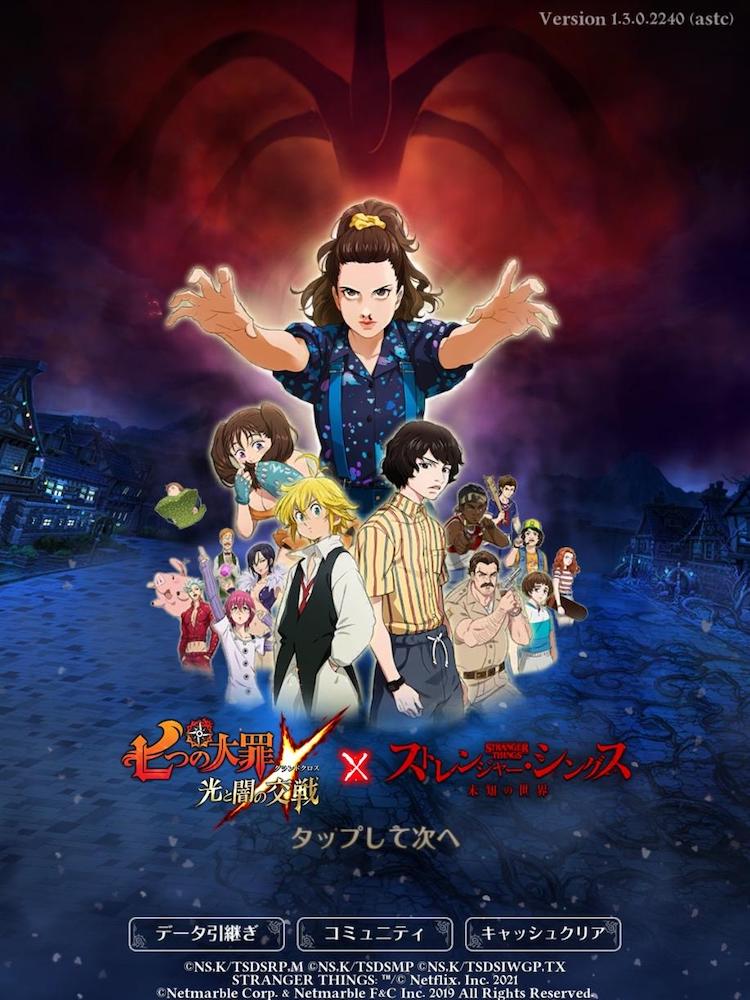 Another perhaps more impressive example of things getting "animefied" was the Stranger Things collaboration event in The Seven Deadly Sins: Grand Cross in the Spring of 2021. The event featured high production values with specially made animated cutscenes, an event storyline, and game mode, lots of dialogue and event-only areas to explore, costumes and characters from the TV series to collect from limited-time gachas, and so on.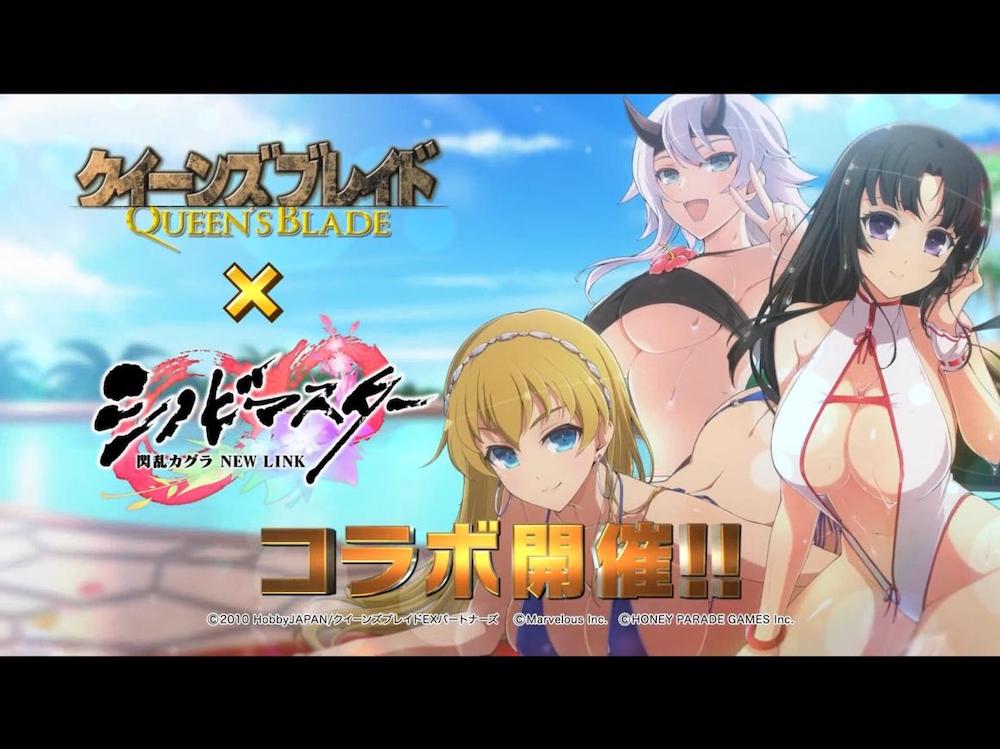 Apart from anime, another special trait of the Japanese games market is the relatively large amount of borderline-erotic content, which probably wouldn't make it into games anywhere else. This is by no means a new phenomenon in Japan, and our Japan analyst team can be called somewhat "battle-hardened" when it comes to exposed cleavages in games, but still, they can sometimes be caught off-guard. For example, Shinobi Master Senran Kagura's (シノビマスター 閃乱カグラ NEW LINK) collaboration event with the anime Queen's Blade at the beginning of the year 2021 was a shocker at the time due to its almost pornographic character design.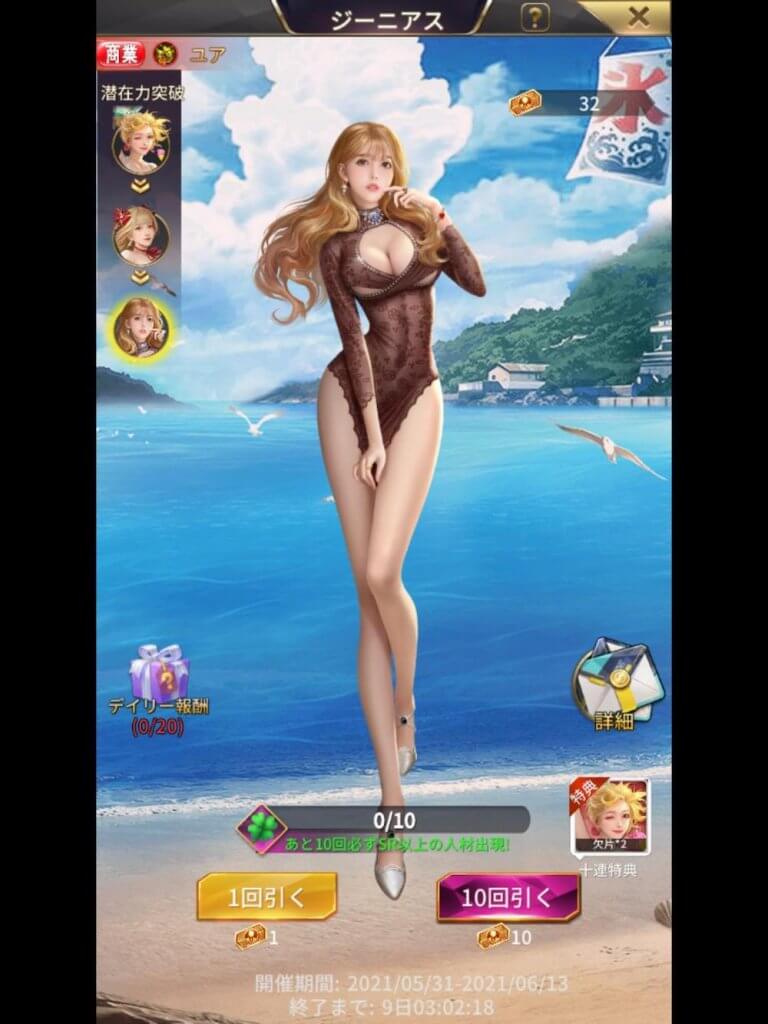 However, the bar was lowered even further (or perhaps raised depending on who you ask?) by Onegai Shachou (おねがい社長!) recently. This year, Onegai Shachou has already featured three collaboration events with three real-life Japanese porn stars – befitting the game's questionable backdrop of the player roleplaying a business executive that hoards sexy assistants. Each of the collaboration events featured three versions of the actresses as collectible in-game characters, which could be acquired through limited-time gachas by collecting the required number of shards. Needless to say, each of the three versions is raunchier than the previous one.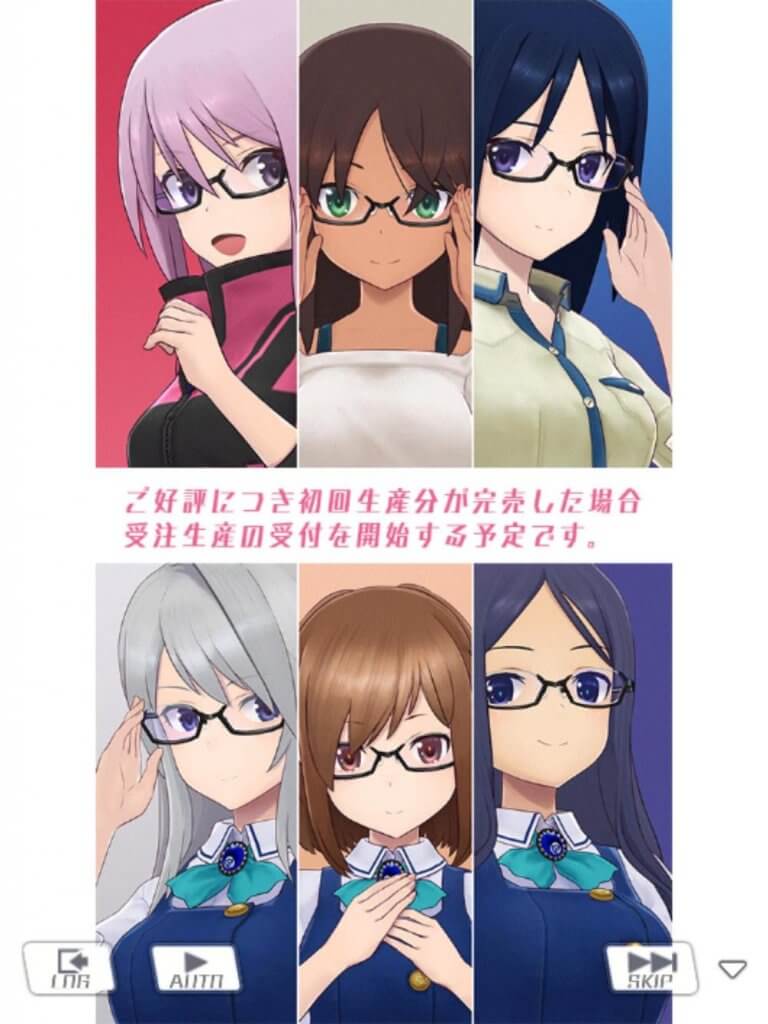 To end this blog post on a more calming note, I will introduce something a bit less steamy to not get you too excited. When the Action RPG Alice Gear Aegis (アリス・ギア・アイギス) was celebrating its third anniversary in January 2021, nobody probably expected the game to partner up with a Japanese eyeglass brand. Well, that's exactly what they did, rolling out a series of actual limited-edition eyeglasses available only from the real-life optician chain Eye Mirror. The event also featured a special eyeglass-advertising storyline with the in-game characters wearing the glasses, and the virtual glasses could also be collected in exchange for event currency. The event turned out pretty well, sending IAP revenue spiking up 126-fold for a day. That really shows that only your own imagination is the limit when it comes to collaboration events!
If you enjoyed reading this post, here are a few more you should definitely check out: