We all know that a key part of sustained success in today's F2P mobile market requires solid live ops execution – in other words, you need to be able to provide your player base a constant stream of exciting content.
Live events are great in grabbing players' attention and instigating FOMO that converts into retention and hopefully increased LTV. To make your live event truly special, however…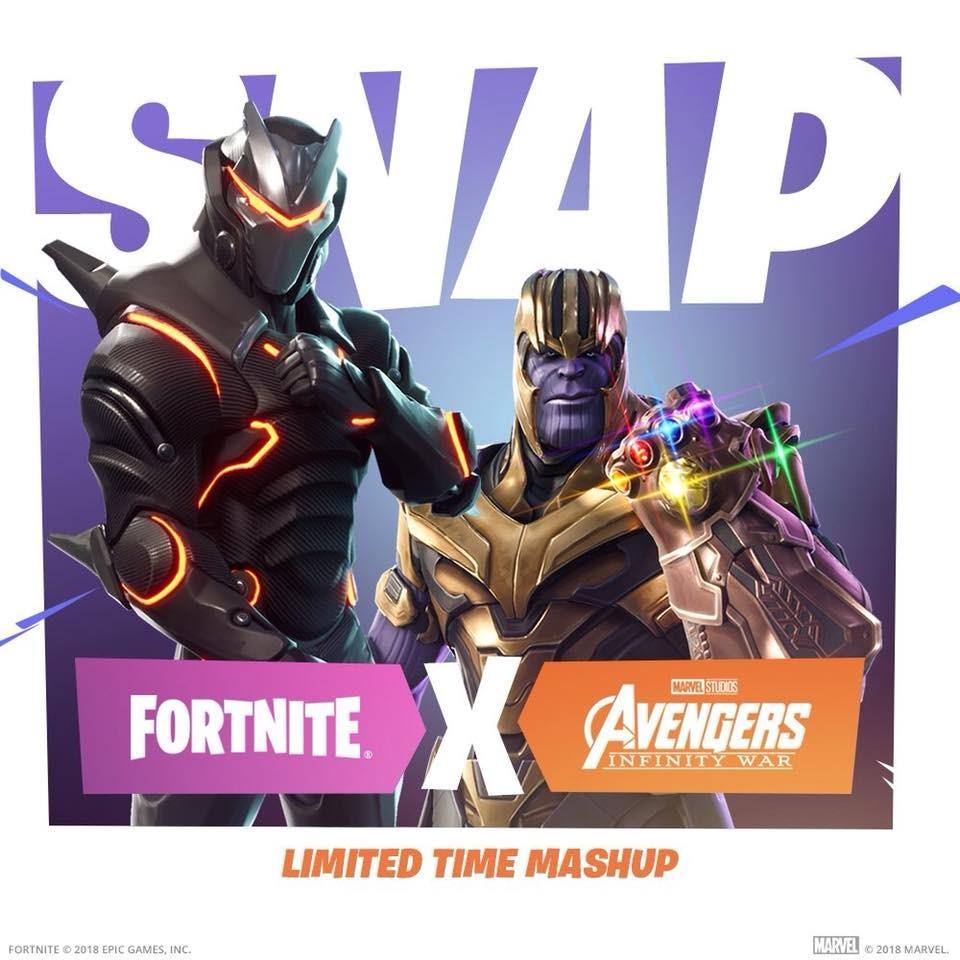 …you might want to explore possibilities to collaborate with other IPs to create a unique promotional collaboration event.
What Is the Big Deal with Collaboration Events?
Collaboration Events are all about IP crossovers, meaning featured content from an IP outside your game. Multiple different elements can be included in a collaboration event, such as narrative content, special playing modes, or collectable exclusive content – think of e.g., characters, items, or cosmetics that players can only obtain during the event.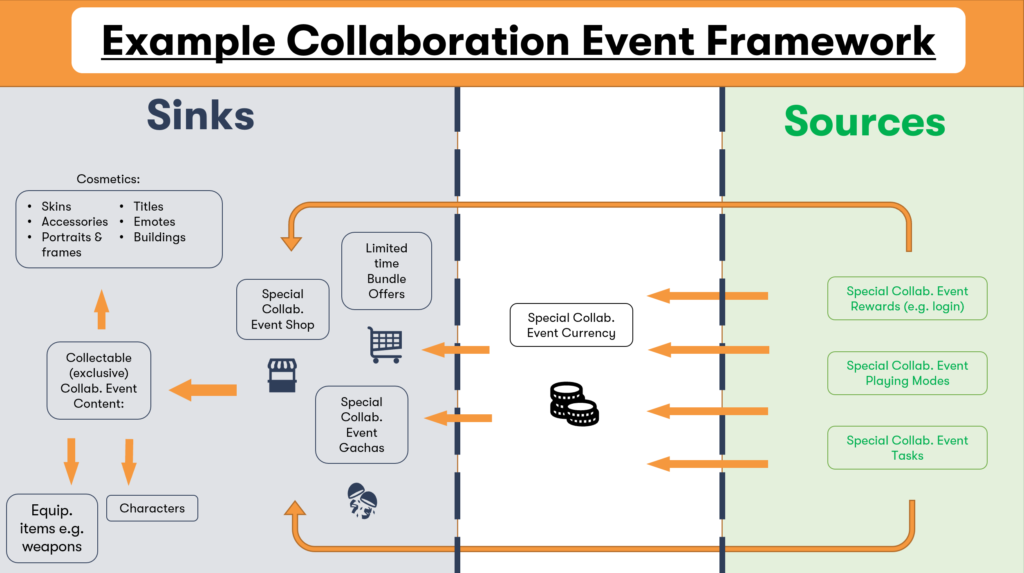 Collaboration events are an interesting way to utilize synergy effects across IPs, thus boosting all stakeholders' brand awareness. In the host game, where the event takes place, there are potential positives in terms of:
Re-engaging the existing player base. A collaboration event can be a surprising and unique (as these are often one-off) occasion – reinvigorating your players and facilitating a strong pull-effect.
Acquiring new players. In the best-case scenario, a number of fresh players with a high affinity to the collaborating brand will enter your game when they hear about your awesome event. To maximize this opportunity, it might be a good idea to consider e.g., the following:

Is the collaboration brand's user demographic aligned with my game's target audience, e.g. core gameplay & visuals? 
To what extent does the collaboration enable me to tap into new audiences?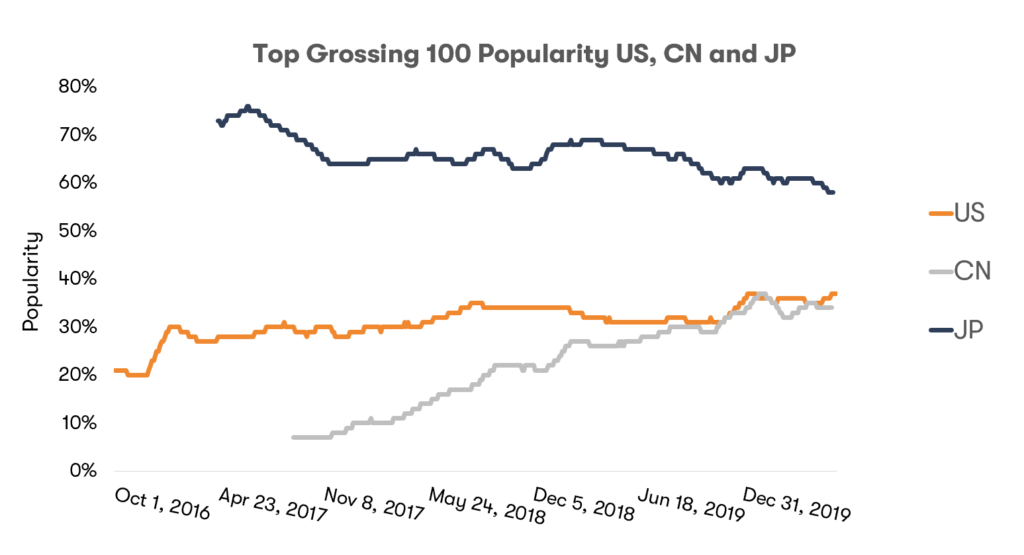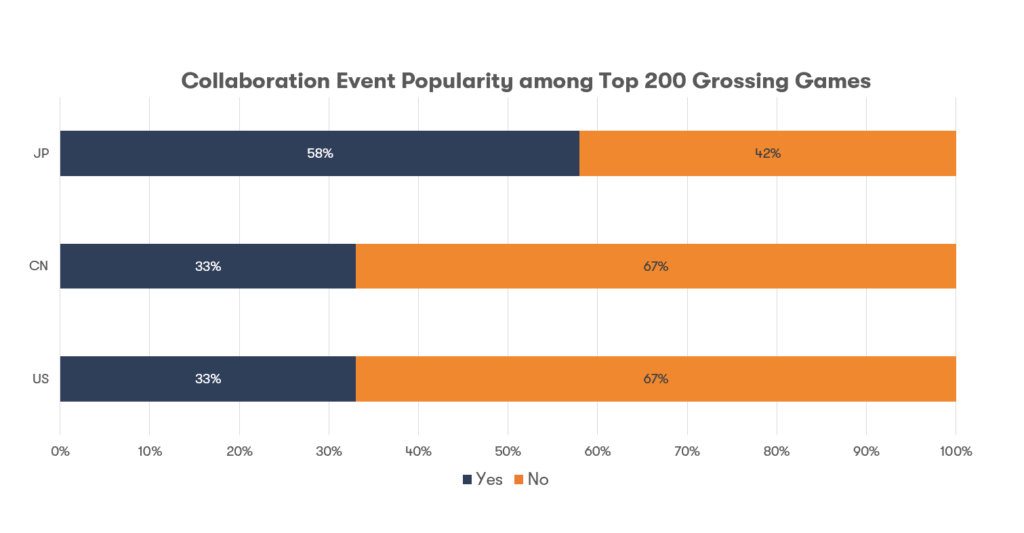 How Popular are Collaboration Events?
By looking at GameRefinery's feature popularity data we can see what is the feature's popularity in the key markets of US, China and Japan. Here we can see that collaboration events have been steadily gaining a foothold in the US and China, and are hugely popular in Japan.
Collaboration Events – Case Examples
Let's take a couple of real-life examples of how collaboration events have been implemented in games. There are tons of other games outside this list that have been doing a stellar job with collaboration events (such as Fortnite), and data & implementation examples of those can be easily accessed in the GameRefinery service. Please note that all the revenue data displayed is from the US iOS market.
Identity V + Persona 5 / Danganronpa
NetEase's asymmetric PvP title Persona V has been able to pull off two highly successful collaboration events. In fall 2019, NetEase shook hands with the developer of the popular Persona franchise, Atlus, to bring a number of fan-favorite characters from the game (inc. Joker) to Identity V. The event included tasks and instances where players could get characters and their related cosmetics as rewards.
May 2020 marked an even bigger jump as NetEase released an event in co-op with the Danganronpa franchise – catapulting Identity V to the top 60 grossing position in the US. The event used a limited-time currency called monocoins and featured different cosmetics, ranging from costumes to portraits.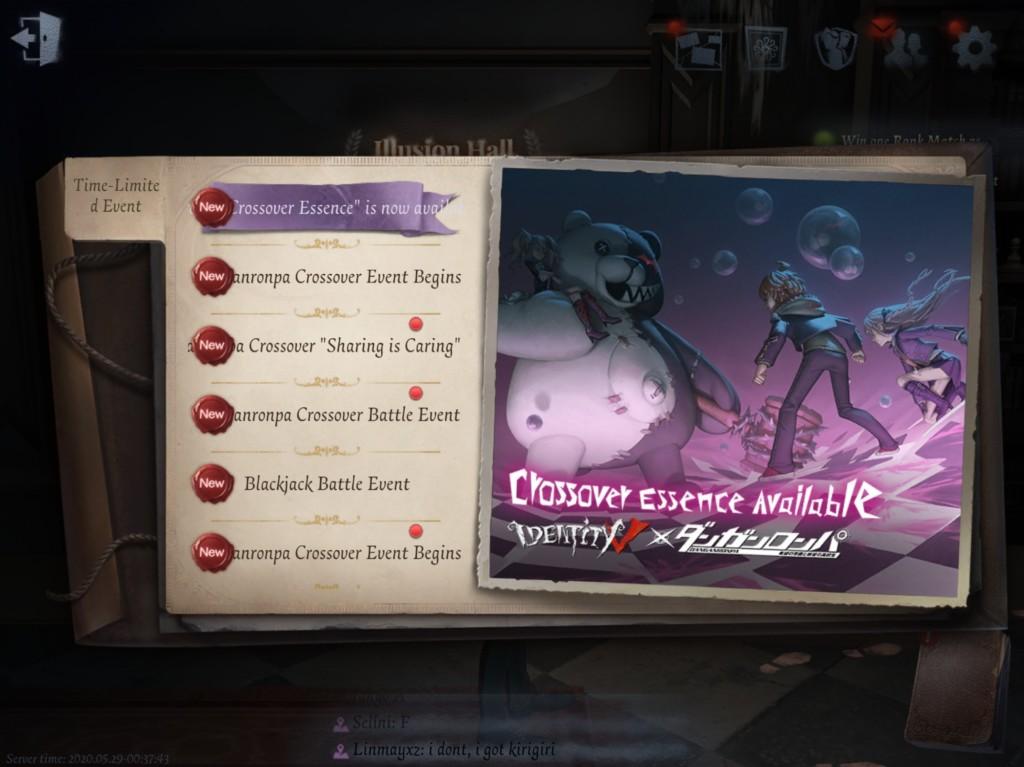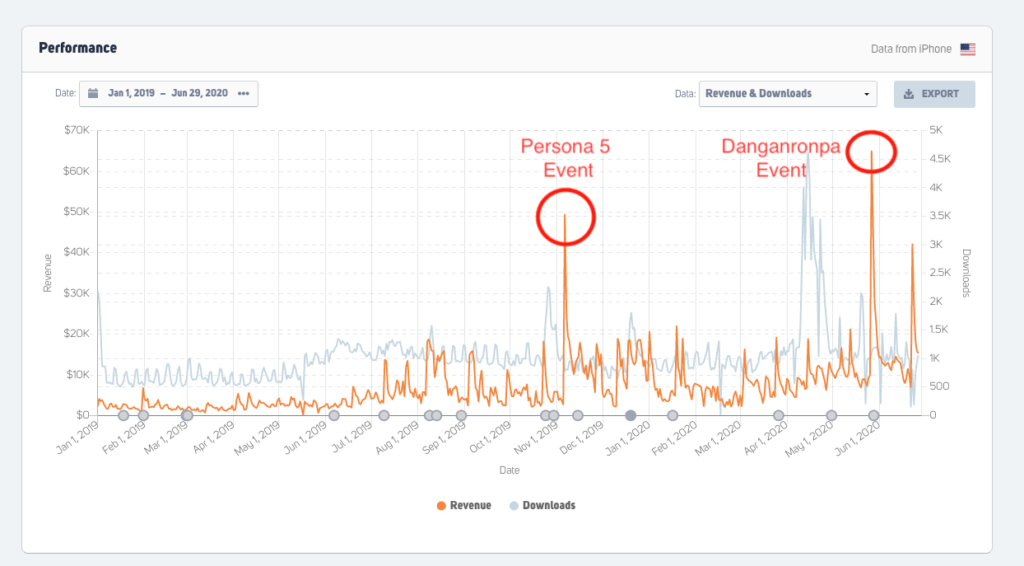 The Persona 5 event boosted Identity V's revenues momentarily from 3K to 49K, Danganronpa event's increase was from 9K to 65K.
Dragalia Lost + Fire Emblem / Megaman / Monster Hunter
Besides Fire Emblem Heroes, Nintendo's RPG portfolio on mobile also includes Dragalia Lost – a game that doesn't leverage brand power from any existing Nintendo IPs. Perhaps that's one reason why we've seen Dragalia Lost collaborating with other IPs on multiple occasions.
In April 2019, DL co-oped an event with the Fire Emblem Franchise that included a story driven PvE campaign and limited time characters such as Alfonse and Marth.
At the end of the same year, a collaboration event with Megaman was rolled out, where players could get their hands on the main protagonist of the series, as well as exclusive equipment items.
The latest crossover happened in January this year when DL published a collaboration event with the popular Monster Hunter franchise. The event included, e.g. raid co-op battles and the dragon Rathalos.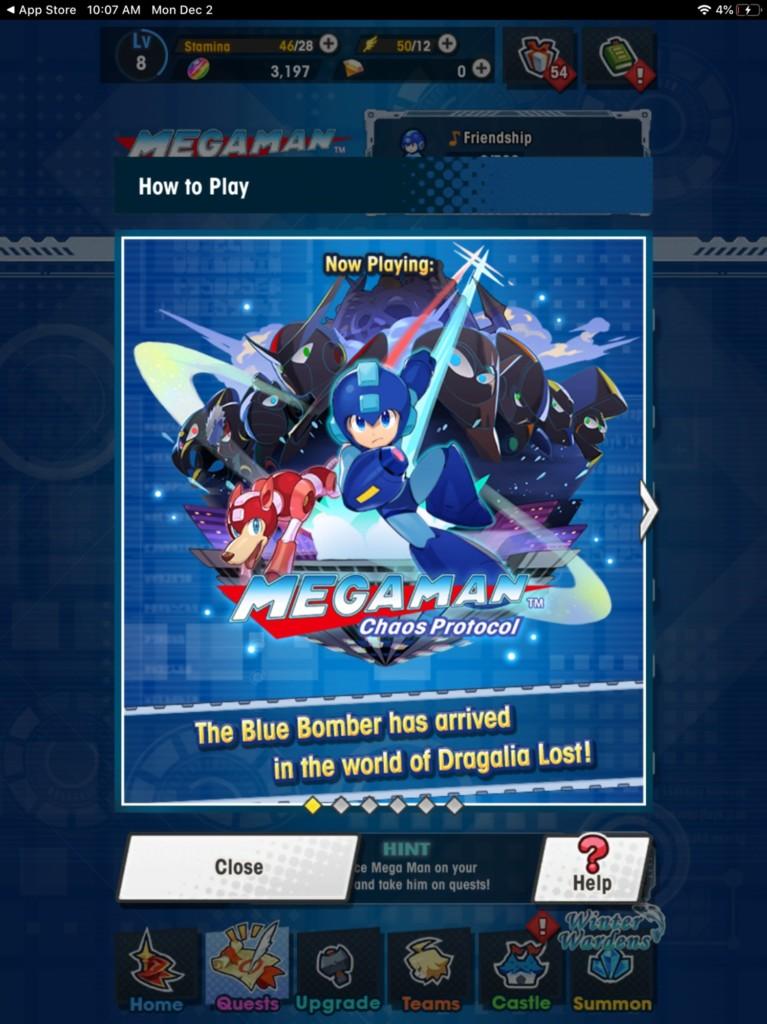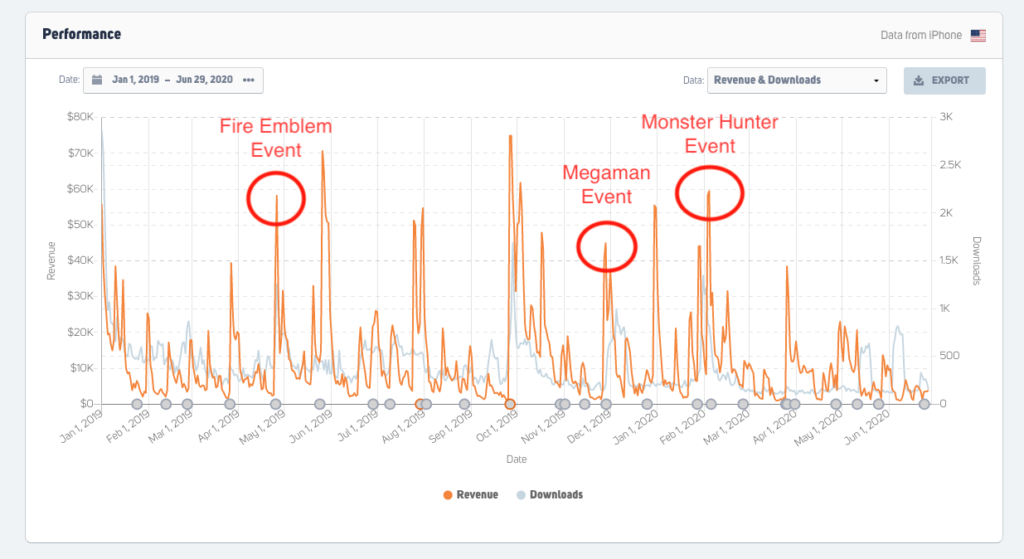 As you can see, DL's collaboration events can are associated with some of its most significant revenue spikes. For example, both Fire Emblem and Monster Hunter events were able to help the title reach over 60K in peak revenues.
Tennis Clash + Gucci
Tennis Clash reminds us that you can build your collaboration event around IPs outside gaming too. In June 2020, TC released an event that enabled players to level-up their wardrobe game with exclusive apparel, from the one and only, Gucci. Wildlife Studios is apparently also planning to build a special tournament around the collaboration.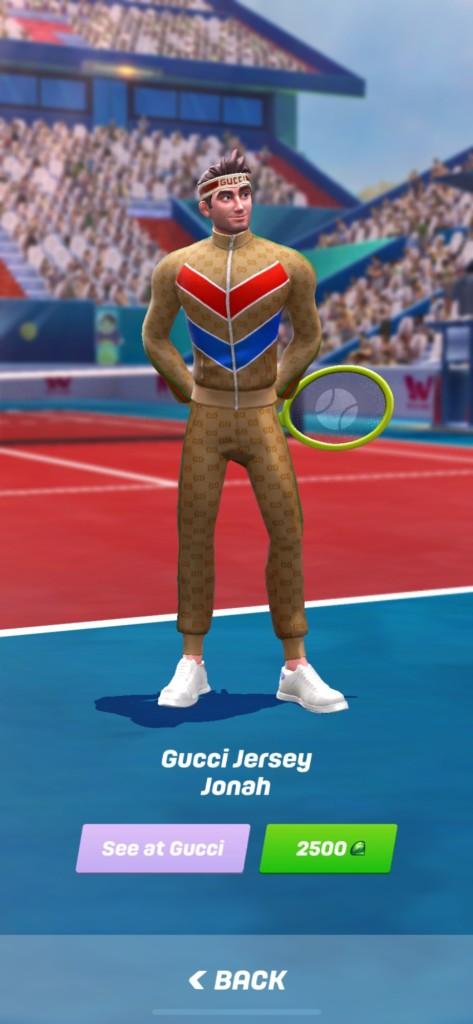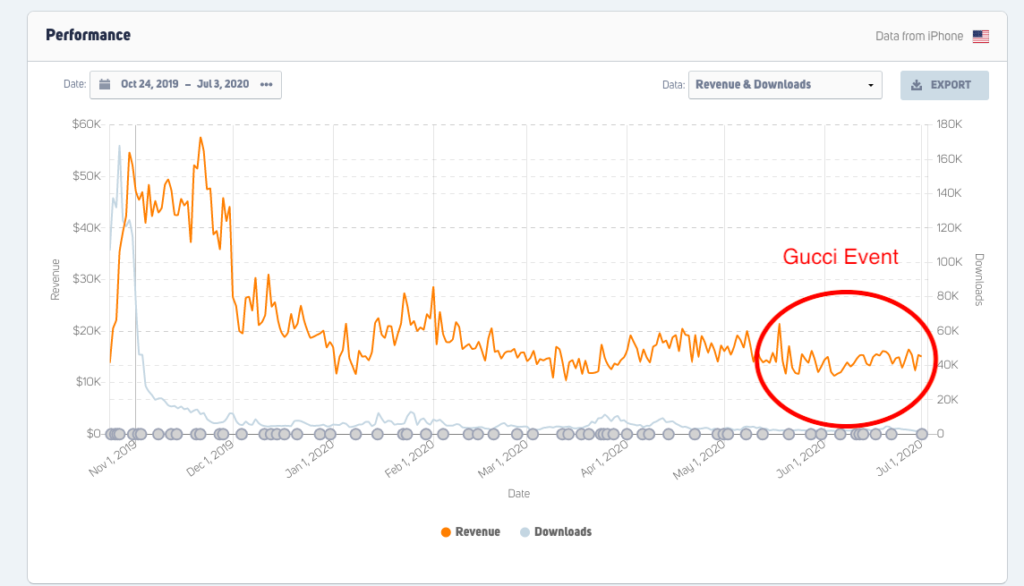 It would seem that at least as of now, TC's Gucci event hasn't had a major effect on the title's performance.
UNO + BTS
The mobile version of the popular card game, UNO, recently (June 2020) collaborated with one of the biggest music acts in the world: BTS. The band has a background in partnering with brands such as Coca-Cola and Hyundai, and this was not their first stint at gaming either. As we all remember, last year, we got to experience their interactive story game BTS World, made by Netmarble.
In the event, players were able to collect and purchase different BTS-themed cosmetics, such as card-sleeves, avatar icons, voice lines, and a special BTS bundle. The event also included an exclusive claw-gacha and limited-time currency shop.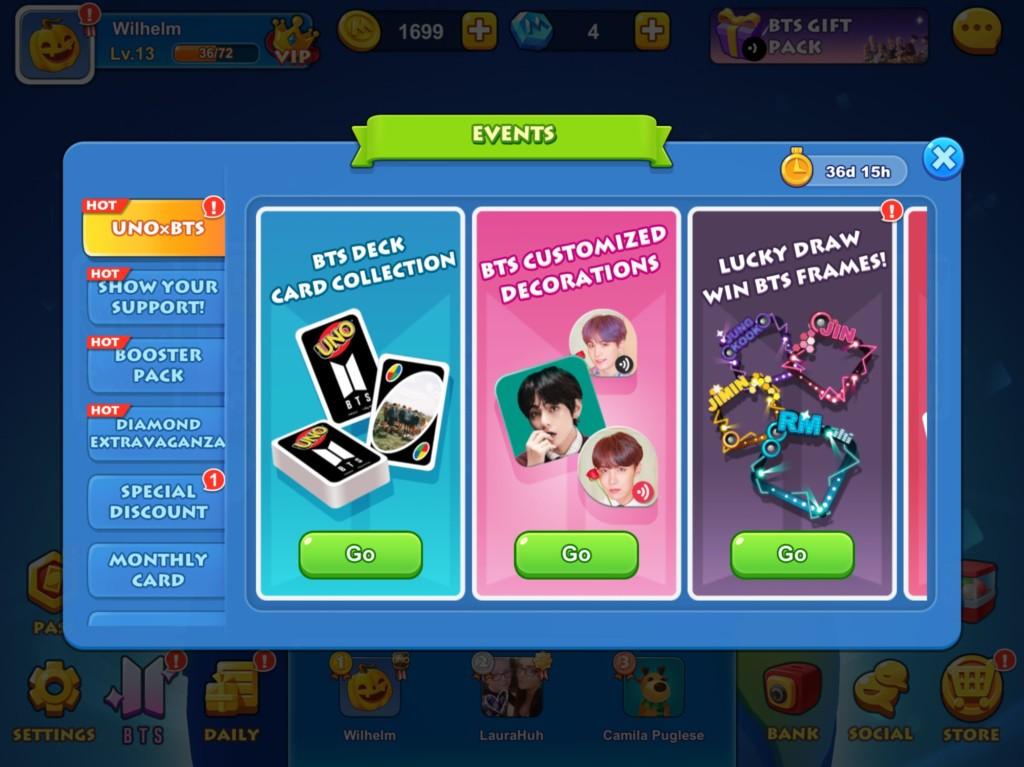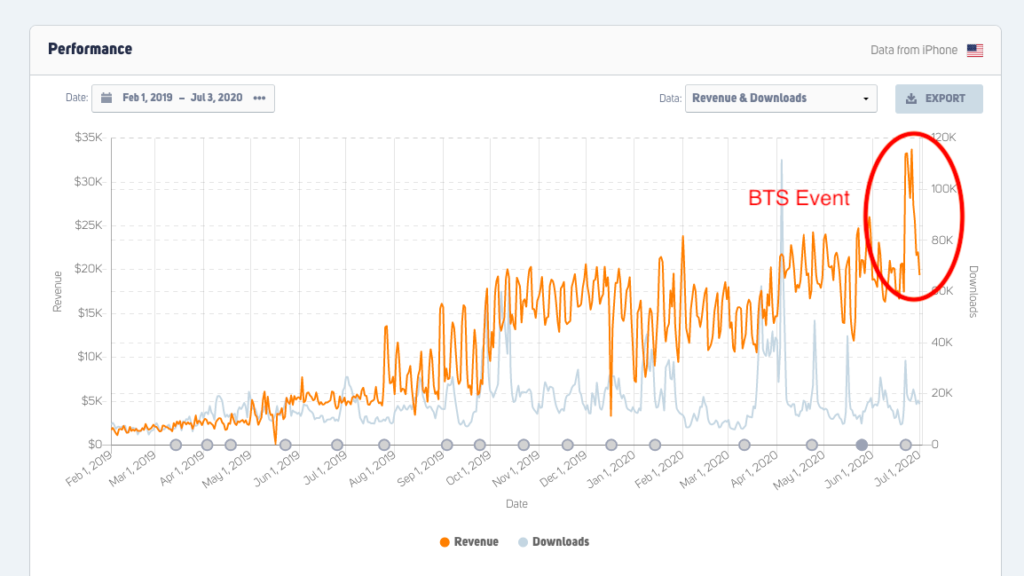 The BTS Event had a clear impact on UNO's revenues.
Epic Seven + Kizuna
In June 2020, Epic Seven developer Smilegate rolled out an event in collaboration with a virtual YouTube star Kizuna AI. During the event, players were able to add Kizuna to their hero roster and get copies of Kizuna as daily rewards.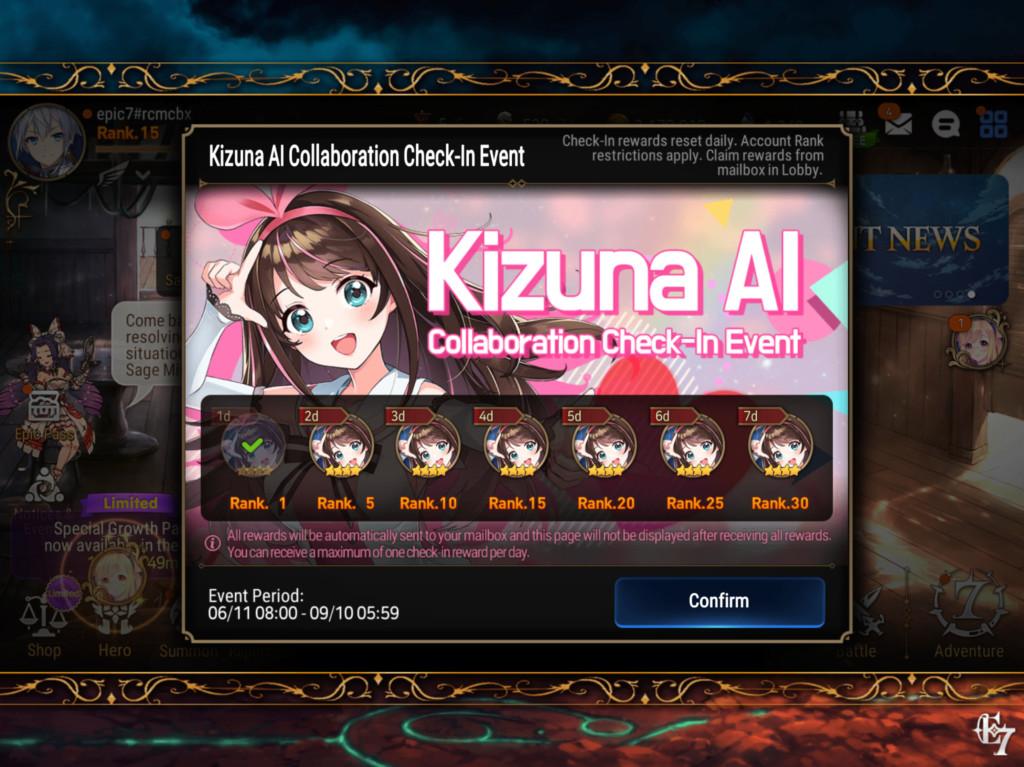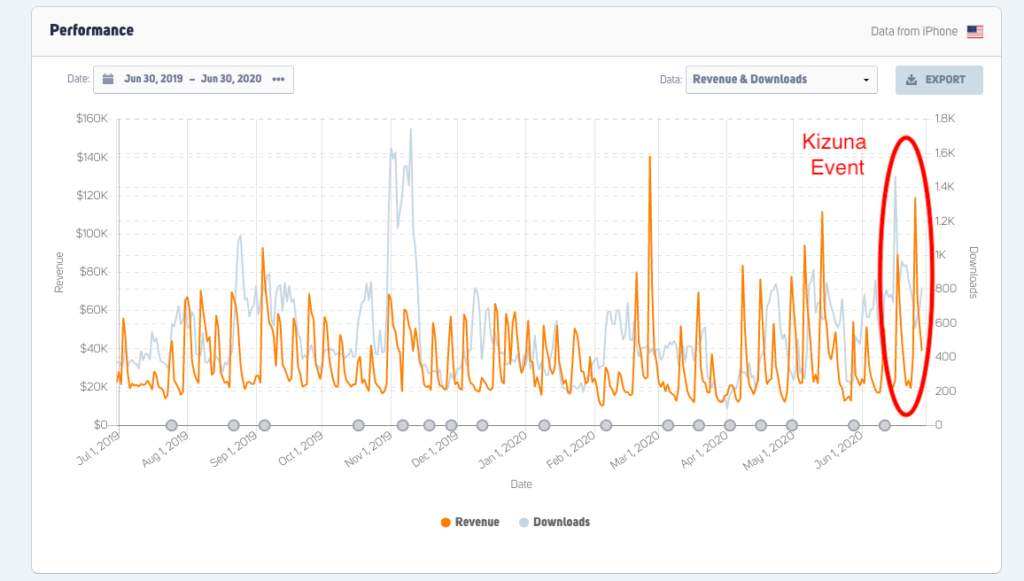 As of writing, the still ongoing Kizuna event could be associated with the rise of revenue & downloads for Epic Seven.
Conclusions
As we've seen, Promotional Collaboration Events can be a powerful component of your game's live ops arsenal. When conception your collaboration events, you should consider assessing synergies between your game and the collaboration brand, as well as scanning the market for successful collaboration event implementations.
If you enjoyed reading this post, here are a few more you should definitely check out: