Rewards are an intrinsic part of all games. In fact, it would be impossible (and totally nonsensical!) experiment to create a game that wouldn't reward the player in any fashion. Many games reward players explicitly with in-game items, currencies, cosmetics, experience points, character level-ups, leaderboard rank-ups, etc., but games can also make this magic happen implicitly. For example, think of the feeling you get when achieving a new high score in Tetris.
So, practically, all games reward their players somehow. Now, as we all know, the current hottest reward trend in the gaming industry hovers around blockchain, play-to-earn, and NFTs. There is a lot of discussion on how to reward players with items that have value also outside the game's economy. But what if I told you this is nothing new?
What are real-life prizes and why do games use them?
Real-life prizes add variety and excitement to your game's prize pool and give an extra layer of incentive to engage with the game. Cars, shampoo, rice, and mobile phones, are all examples of these. Of course, in terms of execution, there are several aspects to consider, including:
How easy is it for players to access your prizes?
Do you make this occasion an IP collaboration event? If so, what would be a good IP fit for your game?
Do you have a hard-to-get main prize or a bigger prize pool with less valuable items?
And finally, how do you decide who gets rewarded and how? Some typical methods include:
Special in-game shops where players can buy items with a special limited currency
Raffles where lucky players can win items. Often players get "raffle tickets" via various activities in games. The more tickets you have, the better the chances of winning
Incentivizing players to take actions such as inviting people to the game
Competitions, where winners are rewarded with real-world prizes
In terms of popularity comparison across genres, we have seen real-life prizes utilized to a relatively high extent: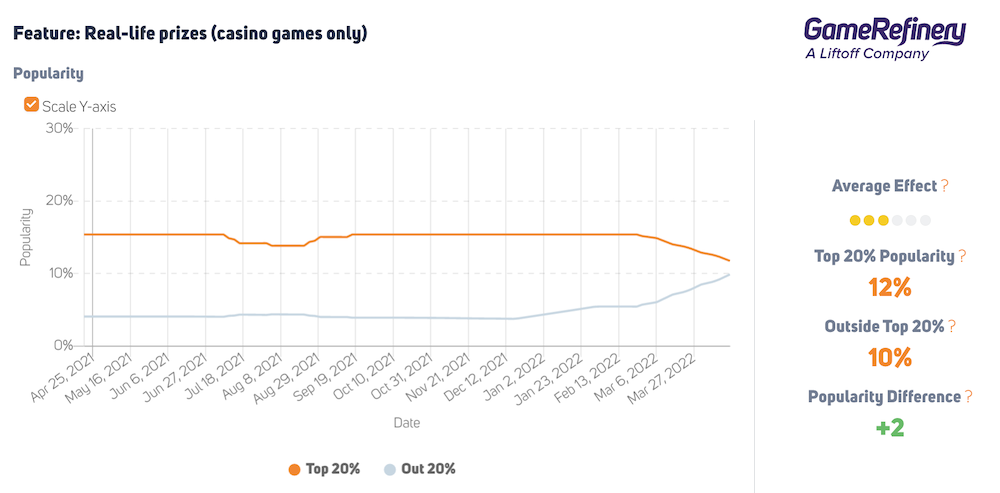 Next up, let's take a look at some interesting examples of mobile games utilizing real-life prizes:
State of Survival
FunPlus' hit 4X Strategy game, State of Survival, set the rewards bar to an unprecedented level when releasing its anniversary event last summer. The event's prize pool included not only Amazon gift cards & credits but also a real Lamborghini Huracan. To get behind the Lambo wheel, players had to invite their friends to play the game.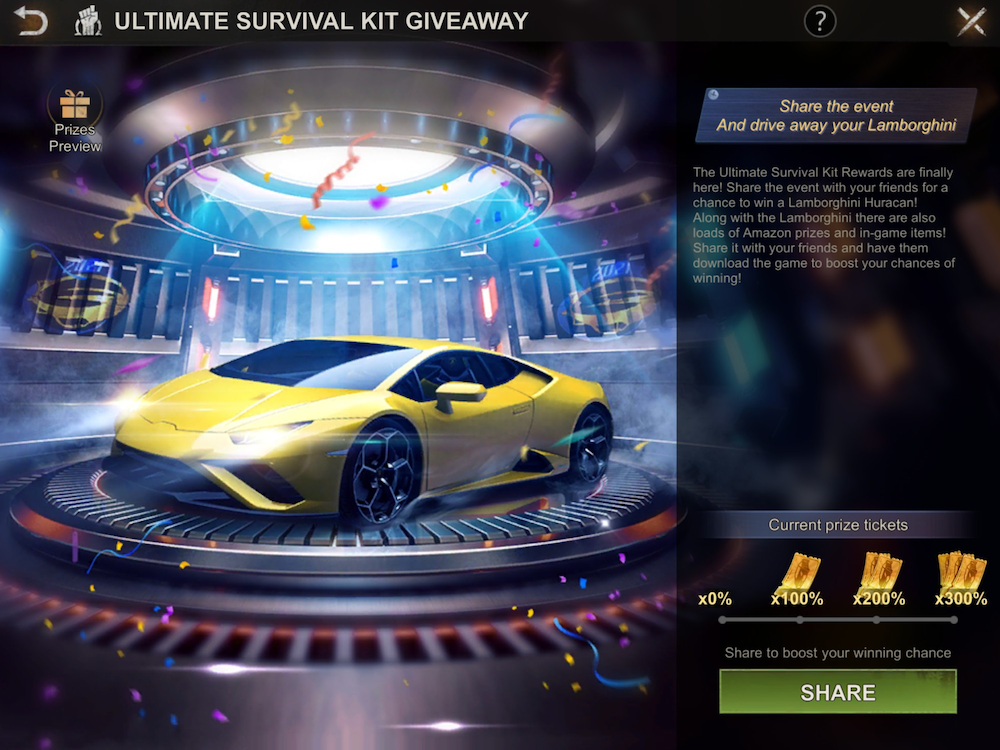 Jiang-nan Bai-jing-tu (江南百景图)
Real-life prizes also go extremely well in tandem with IP collaboration events. An example is Jiang-nan Bai-jing-tu, which has had interesting collaboration events, e.g., with the Shanghai Calligraphy Society, where players could get a Chinese New Year's decoration couplet both in-game and in real life for free. In the past, the game has also collaborated with China Merchant's Bank in an event where players could get a special debit card from the bank printed with game art.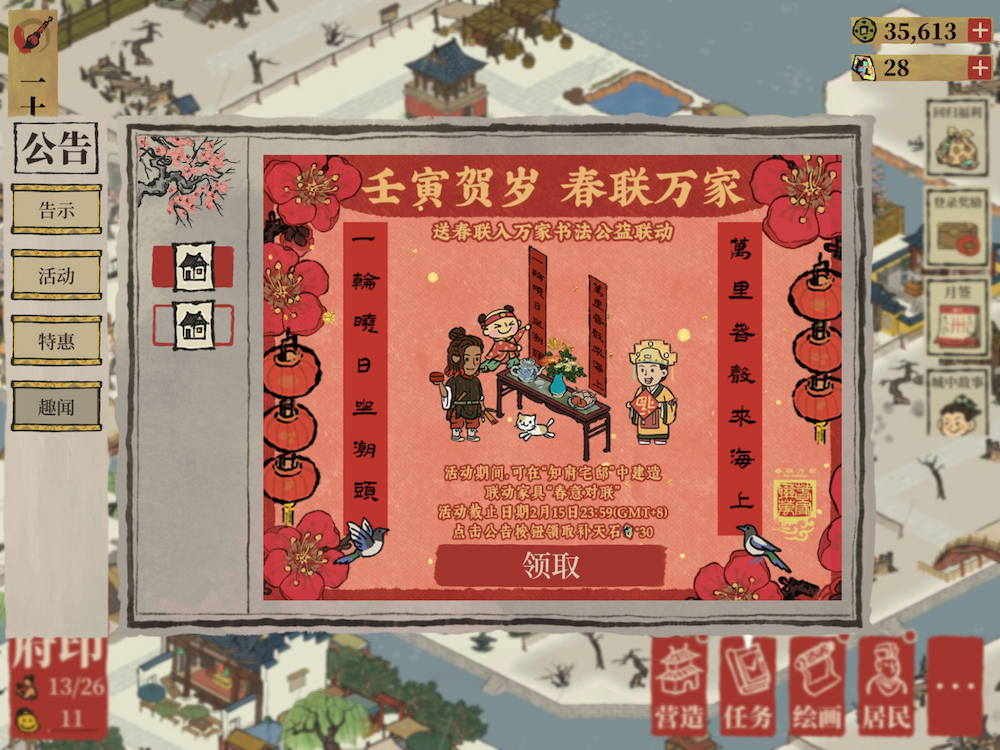 Arknights
When thinking about how to hand out your amazing real-life rewards to the player base, one option is to arrange an engaging competition. Yostar's Tower Defence RPG Arknights did just that with a competition where players had to take real-world pictures and incorporate Arknights characters in them. Prizes included, for example, figurines and Google Play/iOS App Store gift cards.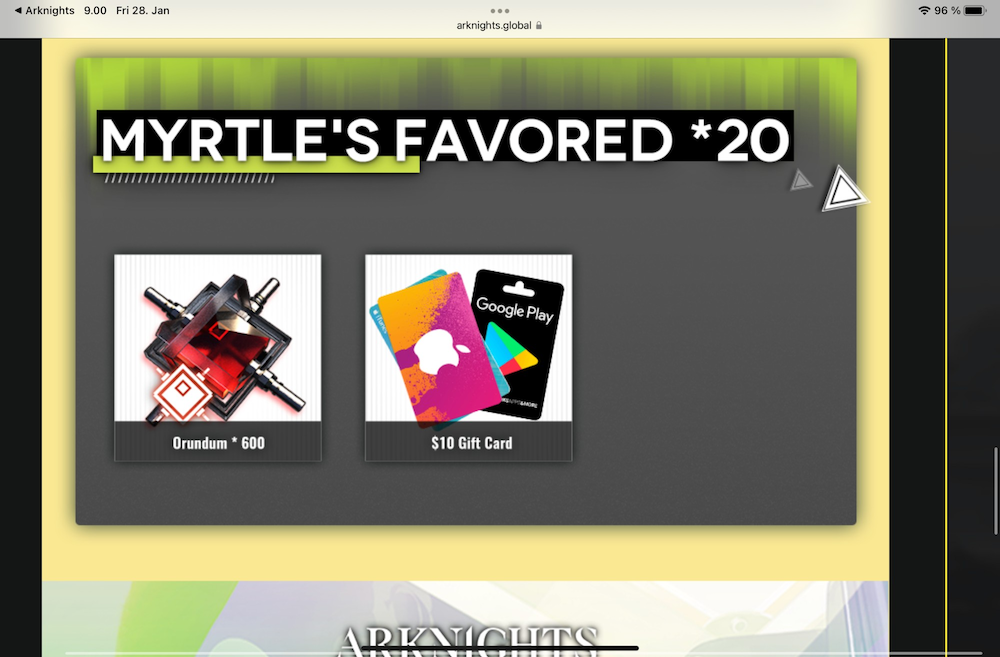 Cookie Run
There are a lot of opportunities to celebrate your mobile game. One of these moments is when your title hits 10 million downloads. To celebrate this occasion, Cookie Run: Kingdom had a 21-day Super Raffle with special real-life prices ranging from Starbucks and food delivery gift cards to refrigerators and Gucci wallets. Players who took part in this extravaganza for the whole week also participated in a raffle for a 100g Golden Statuette of the character GingerBrave.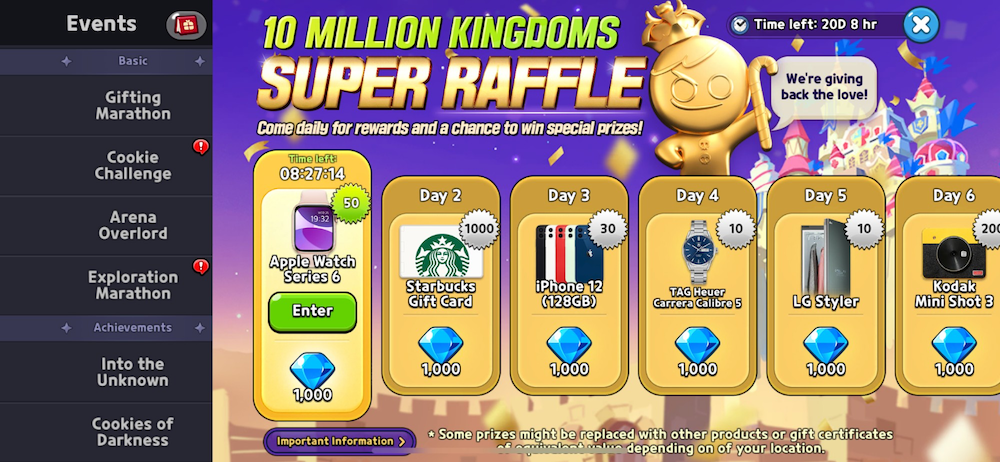 MyVEGAS slots
Here's an example where real-life prizes fit the game's theme extremely well. Players of MyVEGAS slots could get exclusive benefits to real-life Vdara hotel in Las Vegas, including discounted room rates and 2-for-1 cocktails. Strictly speaking, these are more promotions than gifts, but nevertheless, the value is obtained outside the game itself.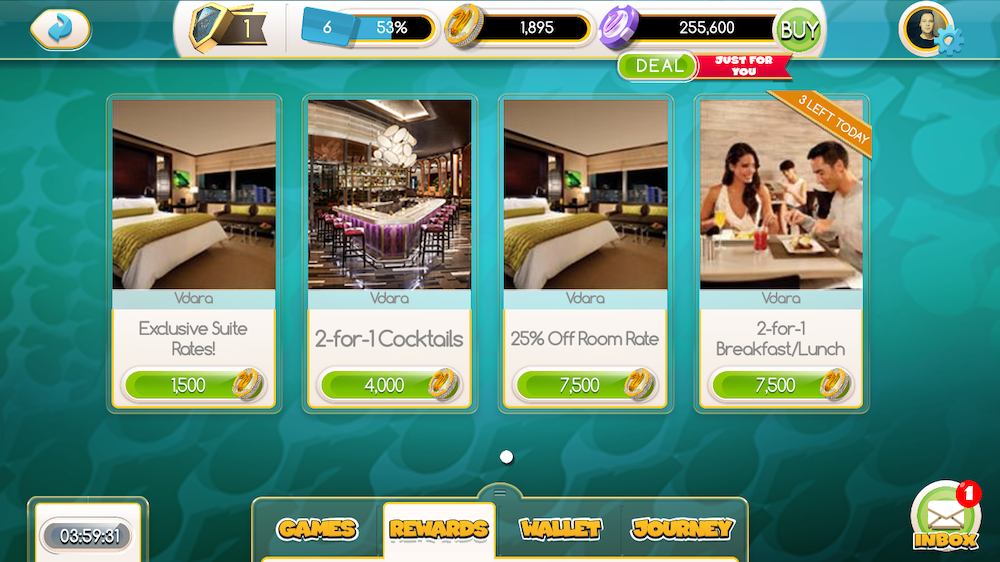 Summary
When thinking about how to hand out your amazing real-life rewards to the player base, there are a number of proven options. Whether it's taking an active part in the in-game event or inviting friends to the game, real-life prizes add variety and excitement to your game's prize pool and boost player engagement.
If you're interested in exploring more ways to implement contests with the real-life prizes for your game, you can either check out examples using the Implementation Examples tool in GameRefinery service or follow our monthly Analyst Bulletin blog series listing the most exciting game updates on the mobile game market each month.
If you enjoyed reading this post, here are a few more you should definitely check out: