Welcome back to another wrap-up of the biggest mobile game updates and developments that took place in November.
In the US, some of the major updates included new content for Game of Thrones: Conquest, State of Survival, Star Wars: Galaxy of Heroes and Brawl Stars, the latter of which has seen a massive spike in downloads thanks to its tactical sponsorship of MrBeast's viral video recreating Netflix's Squid Game show, which has now reached over 135 million views (and without anyone dying).
Speaking of Netflix, the launch of Arcane, a new anime set in the League of Legends universe, led to Arcane-themed content popping up in League of Legends: Wild Rift and a partnership with PUBG mobile. Other notable partnerships in November included DC's The Joker causing mischief in State of Survival and Roblox's virtual concert featuring Tai Verdes and later collaboration with Nike.
Over in China, Battle of the Golden Spatula (the Chinese version of Teamfight Tactics) also promoted a collaborative event with Arcane, while the Chinese version of League of Legends included a three-day login calendar with exclusive items. In Japan, the launch of Pikmin Bloom proved that location-based walking games are much easier to market in Japan (in fact, there are four of them in top-grossing 200 right now!), while Dragon Quest Tact introduced guild mechanics, highlighting the trending popularity of social features amongst mobile developers.
This is just a small handful of what we've covered in this month's analyst bulletin. If you're interested in learning more about everything we've mentioned above along with some of the biggest events, new games on the market and trending mobile features, make sure you keep reading!
US Market Overview
Brawl Stars decided to revamp its guilds! With the November update, the max number of players in a club (guild) is now reduced to 30 members, but in addition, players get a new guild competition mode. In this new mode, club members use special Club Tickets (stamina) to participate in matches to gather trophies for their club. Best clubs move up in tiers while the weakest go down.

In addition to the guild revamp, Brawl Stars increased characters' max level from 9 to 11 and added new equipment items called Gears. There are five types of Gears: Speed, Health, Damage, Resistance, and Shield. Players need a specific material item and a new currency, Gear Scrap, to unlock each character's gear. To help players get their first ones, the game had exp point offers for one level up that players could purchase with coins.
Unless you've been living under a rock, you've most likely heard of Netflix's new TV series, Squid Game, and the hype revolving around it. Brawl Stars' team was quick to jump on the trend by sponsoring YouTuber MrBeast's recent recreation of a real-life Squid Game Competition – but with much lower stakes, thankfully. Sponsoring the competition revealed to be a genius move: if you look at the game's latest massive spike in downloads, it's most likely due to the number of views on that video. Talk about the power of visibility!
42,000,000 views in a day 😮

I remember when I'd be excited if a video broke 10 views lmao. I'm literally living the life 13 year old me would dream of every night and I'm super grateful ❤️❤️ pic.twitter.com/md8E5dCSY3

— MrBeast (@MrBeast) November 25, 2021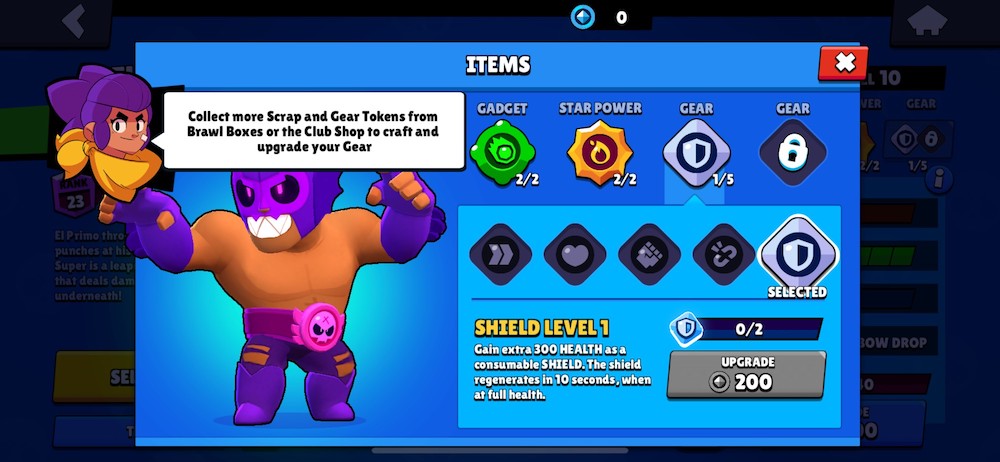 Clash Royale introduced a mega-size update that included:

New maximum player level, meaning all the cards can now be upgraded to level 14, creating more sinks. To tackle the increased need for XP/cards, leveling up your account from level 10 to 13 is made easier, and upgrading cards from level 10 to 13 requires fewer cards and gold, so newer players have easier to catch up. Moreover, the new King's Journey- screen allows players to see what unlocks at each level, creating an incentive for players to keep playing.
Champions, a brand new rarity type of unit that unlocks at the new maximum level of 14​. Each of these units has its own unique ability, which can be activated with an Elixir cost. There are three different champions at the launch of this feature, but you can only have one champion per deck.
Star Points currency used to be available only to max-level players, but now it starts accumulating for everyone right from the get-go. Still, players can upgrade the looks of their units but not until player level 6.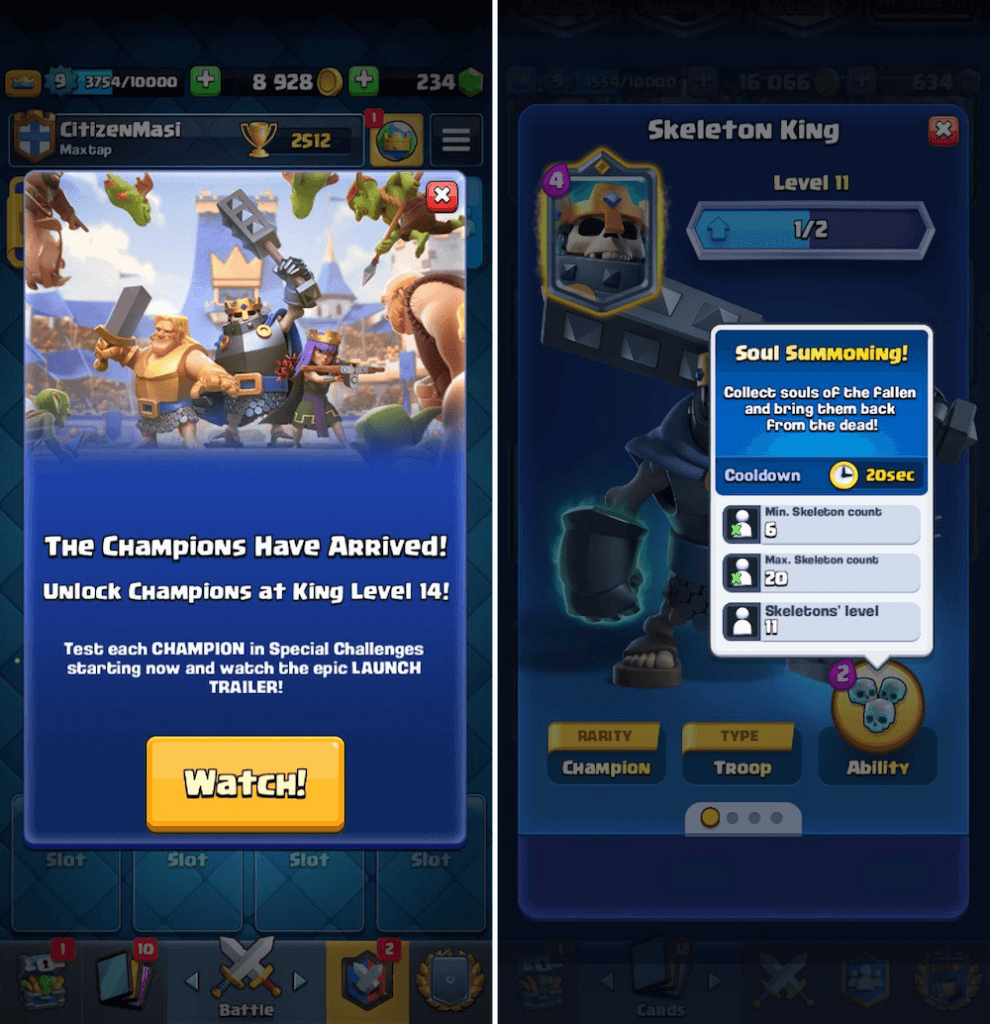 The social hangout feature has been gaining popularity among Mid-Core games, and now it's finally making its way to the casual genre as well. Time-management game Cooking Diary added a new social hangout feature, City locations, letting players socialize and hang out using their avatars. The new feature makes finding in-game friends easier and enables players to "show off" their cosmetic avatar items. Moreover, while analyzing the latest update, our analyst spotted a new clever in-game ad placement…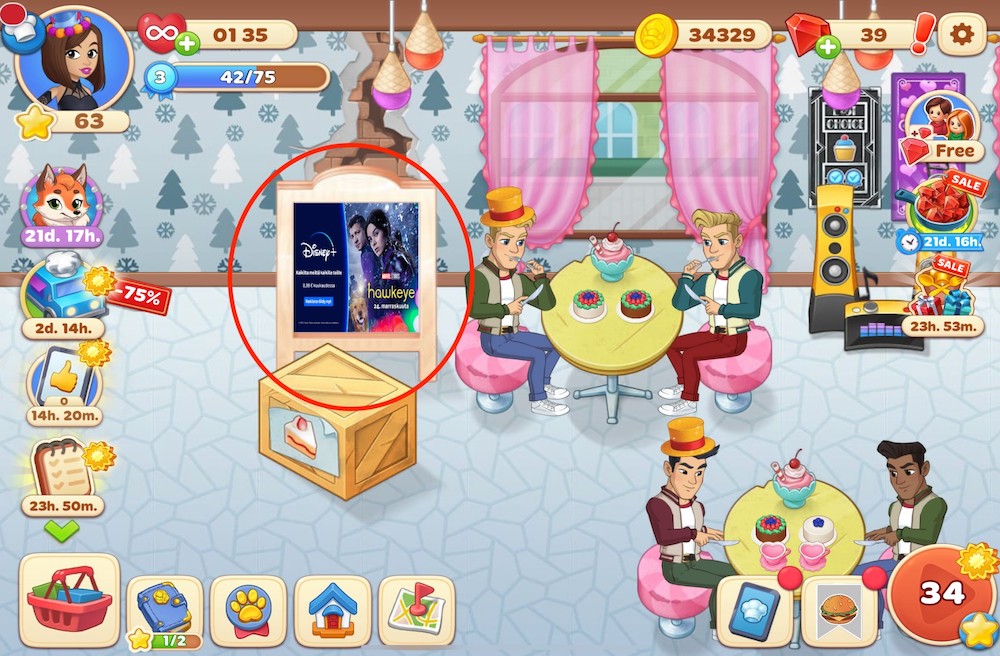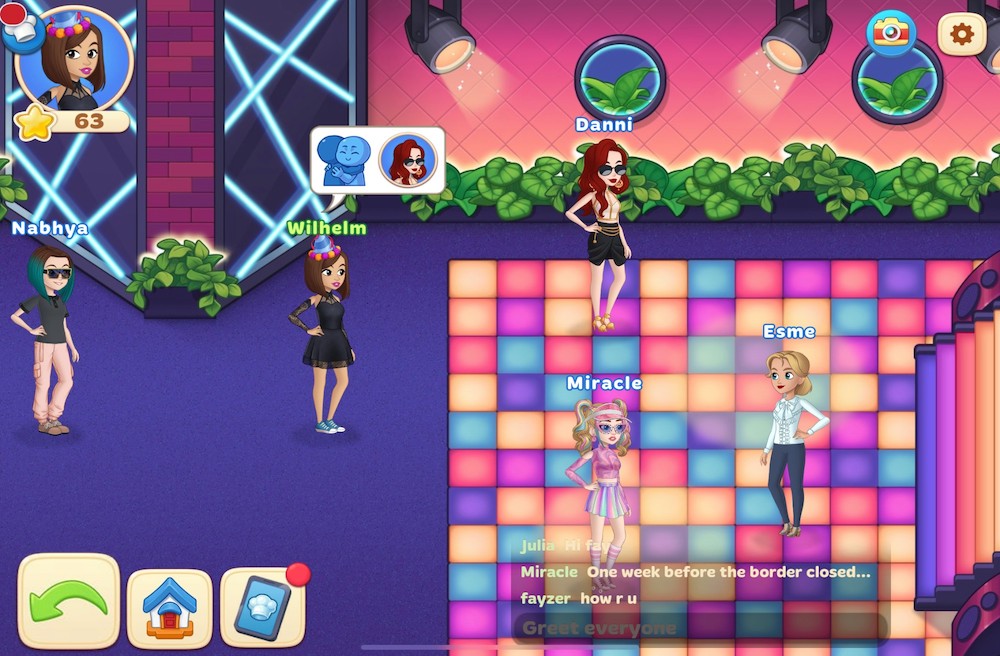 Star Wars: Galaxy of Heroes got its first Battle Pass plan for the Galactic Conquest mode, an endgame mode requiring player level 85 (maximum level). The battle pass is titled Conquest Pass, and players progress on it by playing the Galactic Conquest mode. The rewards of the pass include high-tier materials and character shards for the brand new character Boba Fett, Scion of Jango. The main rewards are locked in the premium reward track, which opens by purchasing the Conquest Pass or Conquest Pass+. The Conquest Pass+ has a higher price point, but it gives beneficial perks for the pass duration.

The game's login calendar system also got changed, and there are now multiple different login calendars available simultaneously, with a maximum of three. Players can purchase additional login calendars from the store.

Yet another casino game gets a collectible album, proving that the trend is strong among this genre! This time collectible album system has found its way into the World Series of Poker, giving players the opportunity to win huge chip prizes by completing collectible card sets.
State of Survival's November update added an incentive system for alliances to get members to return. The system awards buffs for each returning alliance member (stacks a maximum of five times). Players also get special rewards for joining in rallies with their returned alliance mates.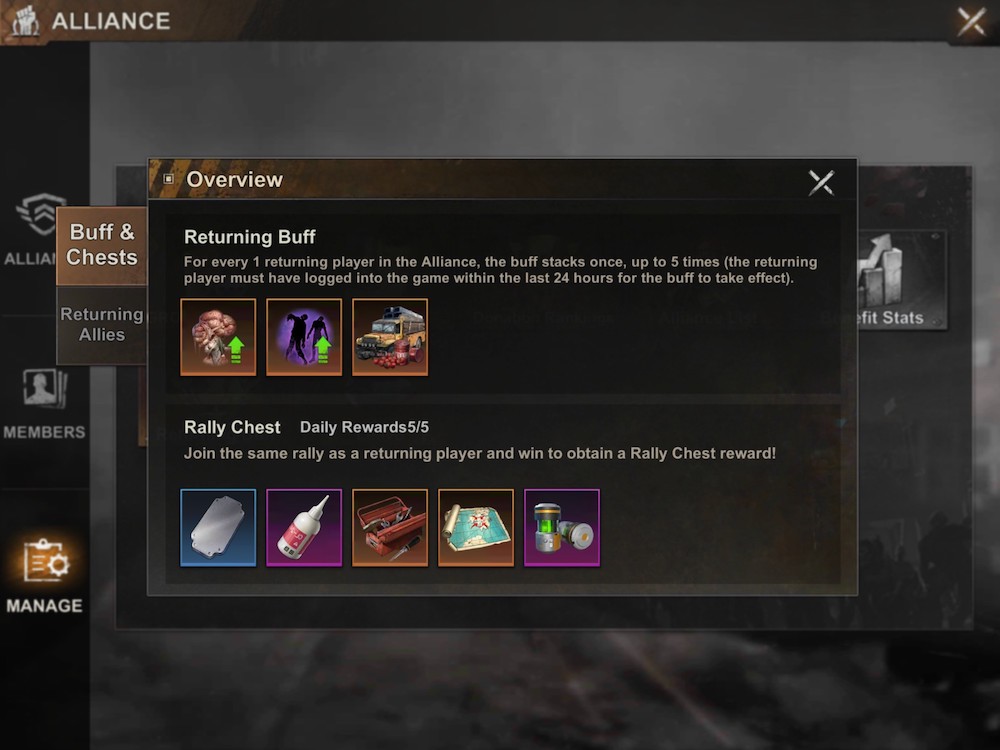 Game of Thrones: Conquest released the highly anticipated, co-op PvE content, Battlegrounds. Allegiance members of rank T1 and T2 can initialize Battlegrounds, and other members may join using Chronicles of Conflict (obtained, for example, from daily missions). Battlegrounds are separate maps with their own terrain, enemies, and rewards, such as the Great Ranging, where allegiances have 30 minutes to rally and defeat as many monsters from beyond the wall as possible.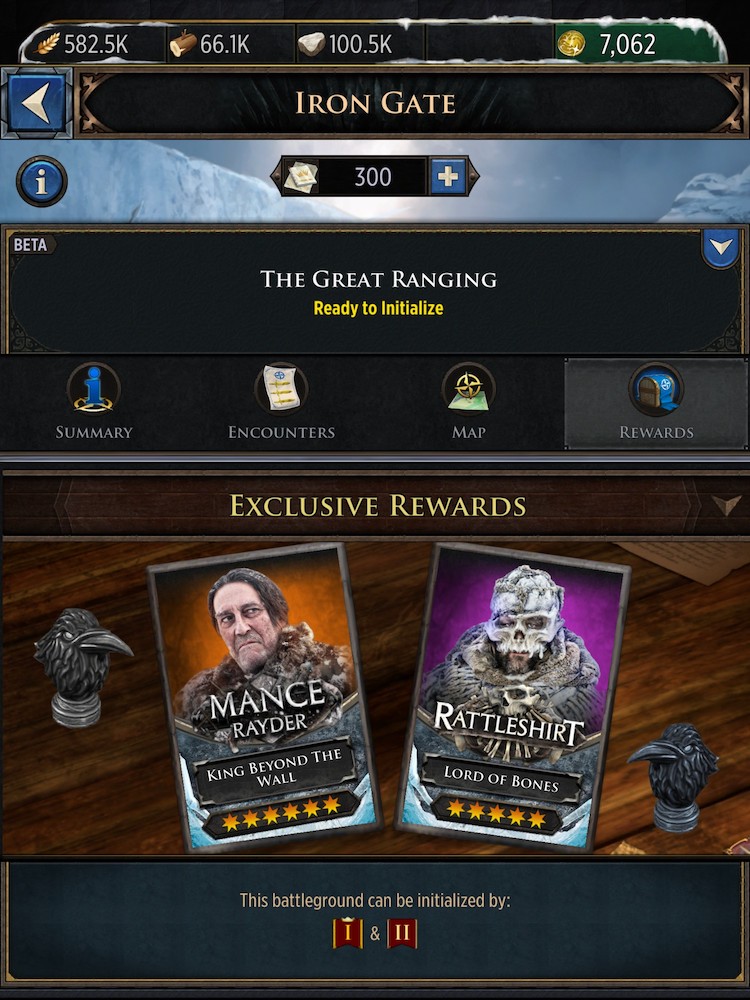 Events
Netflix recently introduced Arcane, a new series based on the League of Legends universe. It's no surprise that Arcane-themed content has made its way to Wild Rift, this time in the form of two different collaboration games:

Arcane Experience login calendar with exclusive Arcane-themed rewards such as champion skins from the series, as well as other promotional gifts
Hextech Heist event, which introduced two new champions to Wild Rift, Caitlyn and Jayce, both familiar from the Arcane series. The event had players completing event tasks to gain progressive Arcane-themed rewards, like selecting one of the new champions for free. The event additionally had players collecting Investigation Points from the event missions, which were used to investigate areas in Piltover (area in the Arcane series).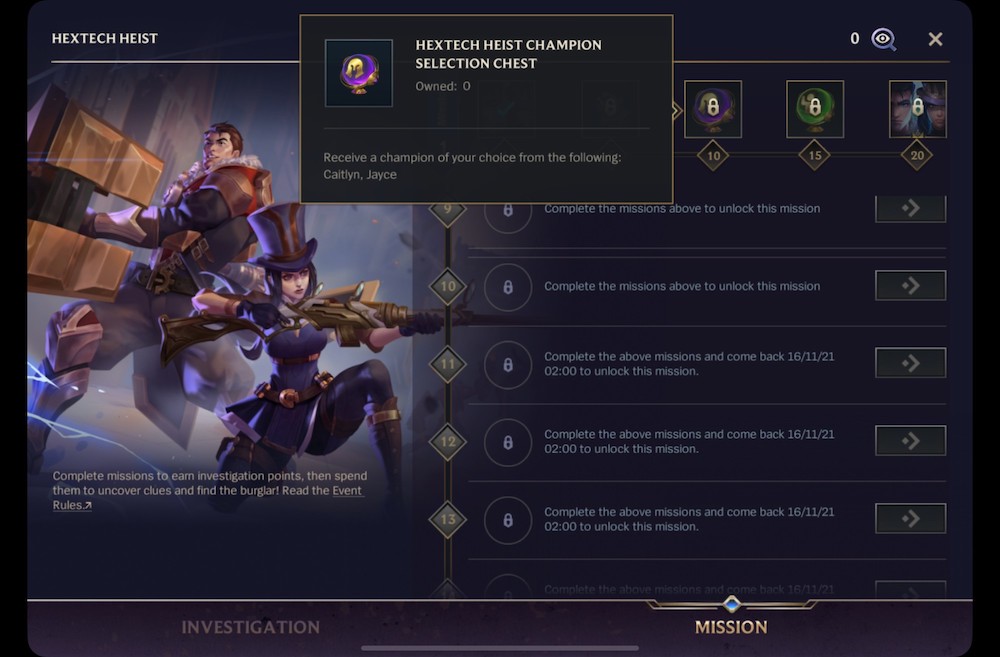 In last month's big update, PUBG Mobile also teamed up with Riot Games' new Netflix series Arcane. In PUBG Mobile, the collaboration changed the main gameplay mode to "Mirror World," which brought a couple of twists to the gameplay:

Nimbus Island, a floating island from the series, where players could land at the beginning of the match to gather supplies.
Players also had a chance to go to a second island, Champion Island, that opened 6min30s into the game. If the player chose to go there, they turned into a character from the TV series with its own skills/weapons for the time being there.
The idea was to gather more supplies/find crates and, most importantly, Hex Crystals, a new limited-time currency that players could gather and use only during matches. With Hex Crystals, players could buy various weapons, equipment items, consumables, etc., during the match. After you've been defeated or were done with Champion Island, you could hop off the island to continue the "actual match."
In addition to the main mode twists, the event also brought tons of quests to incentivize participation and monetize events for cosmetics.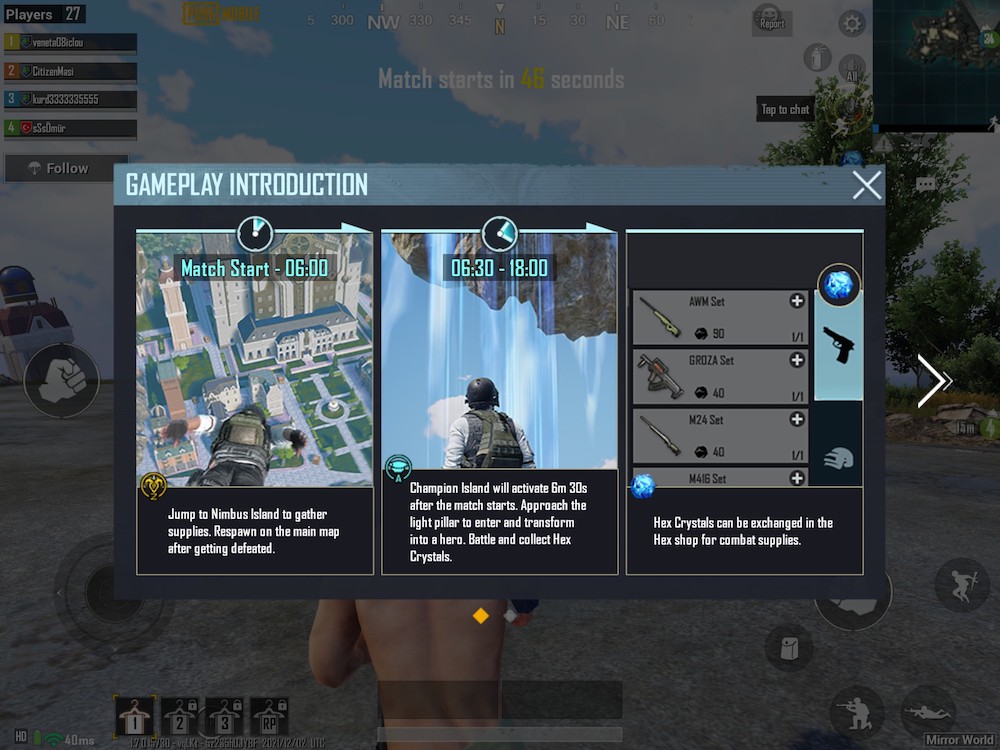 Last month, State of Survival also teamed up with DC's The Joker! The Joker and events related to him are introduced with cutscenes depicting how he ended up in the SoS world. The event has its own menu, which, similarly to the Walking Dead collaboration, is a view of the Oasis Bar (with the Joker sitting at every table). The event lasts three months until around the end of February 2022.

The event includes a bunch of content, but the Story Mode takes the player through the cartoon-style event scenario in 13 steps, complete with their own missions to complete or choices to make. The choices mostly affect how long it takes to clear the missions and unlock more of the story, while the missions include regular gameplay tasks like training troops, or gathering resources. Some of the missions are about defeating event enemies like Smilers or the Joker himself on the world map. Players get a reward crate after each step.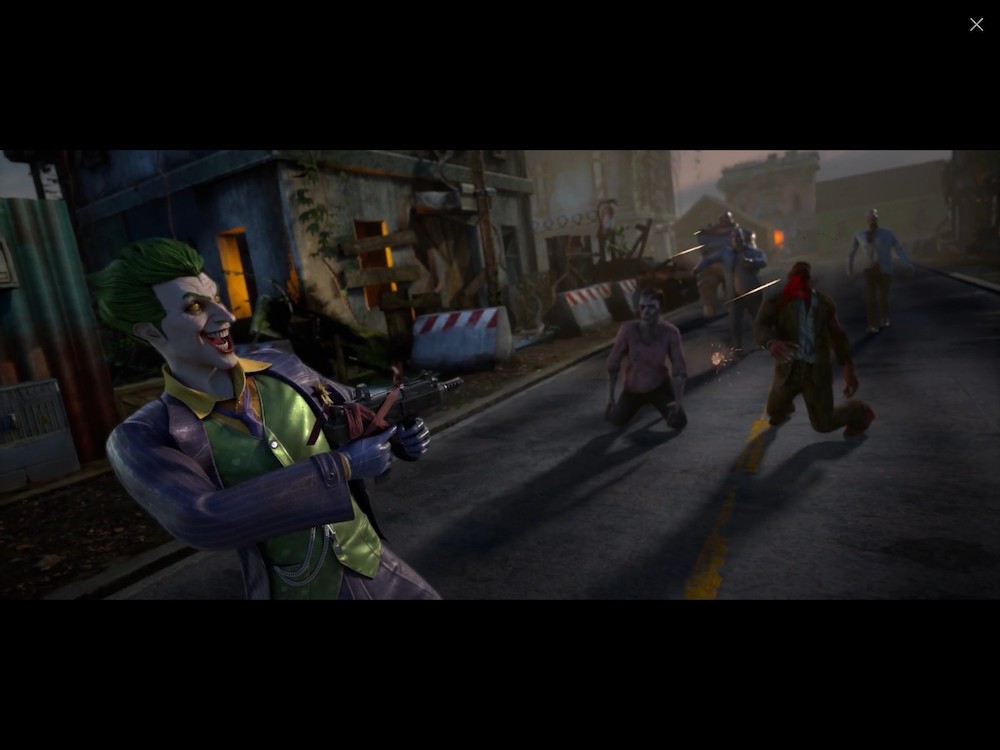 Roblox collaborated with Nike in the NIKELAND event, which takes players to a massive social area with various sport-themed activities.

In addition to the Nike event, Roblox hosted yet another Concert Experience for its players, this time with Tai Verdes and her new album TV and single, Let's Go To Hell. As usual with the concerts in Roblox, the event had its own game with a sizable social hangout area inspired by Venice Beach in California.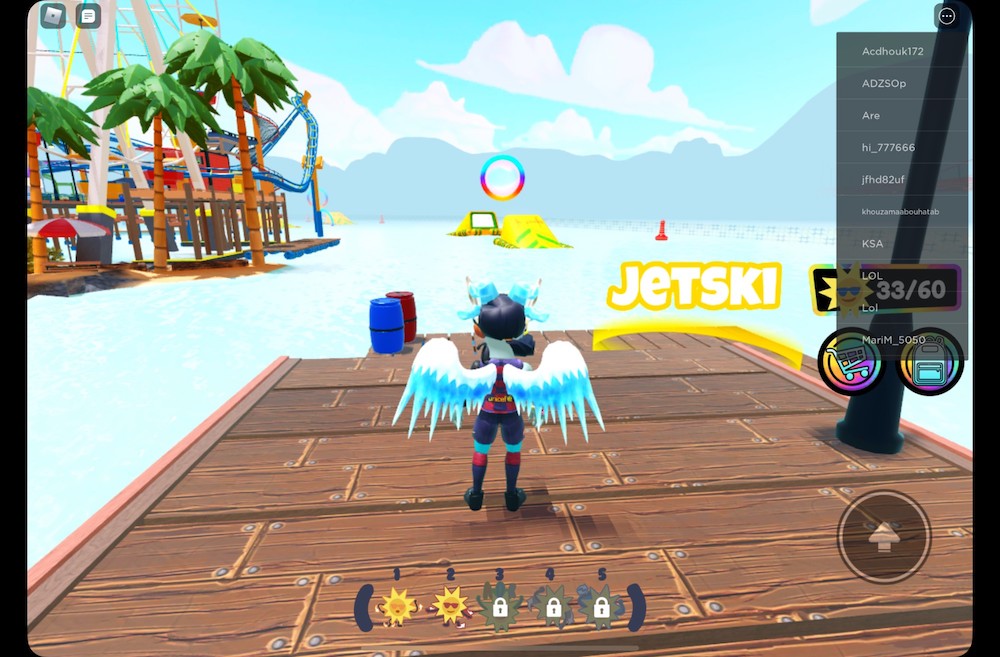 Garena Free Fire's recent update introduced the November Special Event with a limited-time event mode Pet Mania. The mode had players playing as their own pets in various obstacle courses and racing against other players, similar to the massive hit game, Fall Guys.

Pet Mania Interface contained tasks of playing rounds of Pet Mania, which rewarded players with special pet skins. One of the tasks was a communal milestone task, which rewarded players based on how many millions of kilometers they had run in the Pet Mania mode during the event.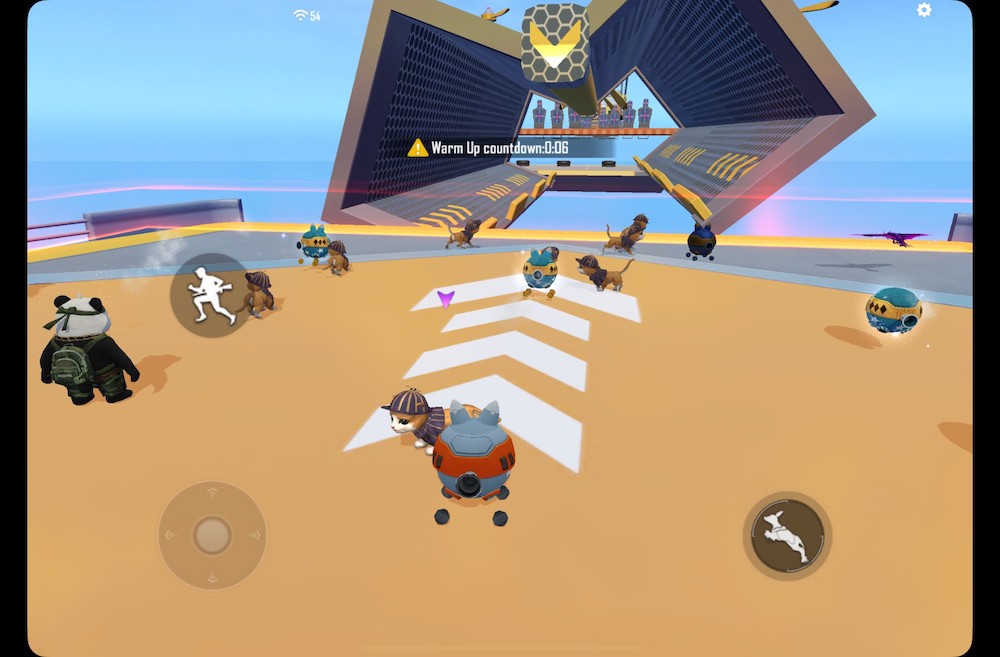 Gardenscapes introduced a new version of the "race event" archetype. Airship Race, a new recurring competitive event, pits the player against four random players to see who reaches a certain Medal threshold the fastest. Medals are acquired by completing regular match3 levels. These same Medals are also needed for progressing in the Season Reward Path, meaning players have one more reason to engage in this competition. The three players who reach the Medal threshold the fastest are rewarded and join the next, higher stage competition with the same setting but better rewards.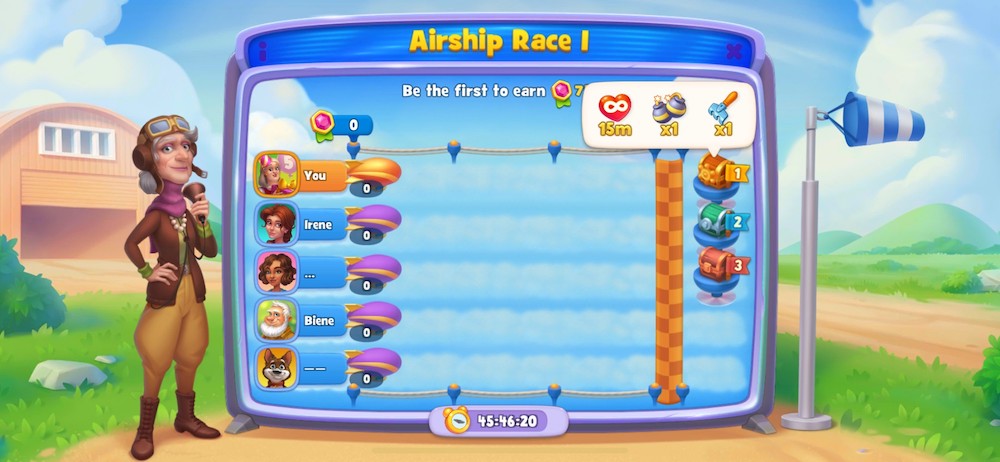 Royal Match's event framework is constantly getting more robust. One of the game's recent additions is the new recurring Team Treasure event. During the event, team members complete levels, and the number of completed levels among the team are calculated together. At certain thresholds, rewards are handed out to everyone on the team.
Uno teamed up with a professional basketball player, Giánnis Antetokoúnmpo, in a collaboration event that featured a Giánnis battle pass where players could get several different Giánnis decoratives like avatar frames and card backs in addition to other rewards. However, the main prize was reserved for the most active players. At the end of the event, top players on the leaderboard received rewards like basketball signed by Giánnis, a signed T-shirt, autographed photo, and Antetokoúnmpos basketball shoes.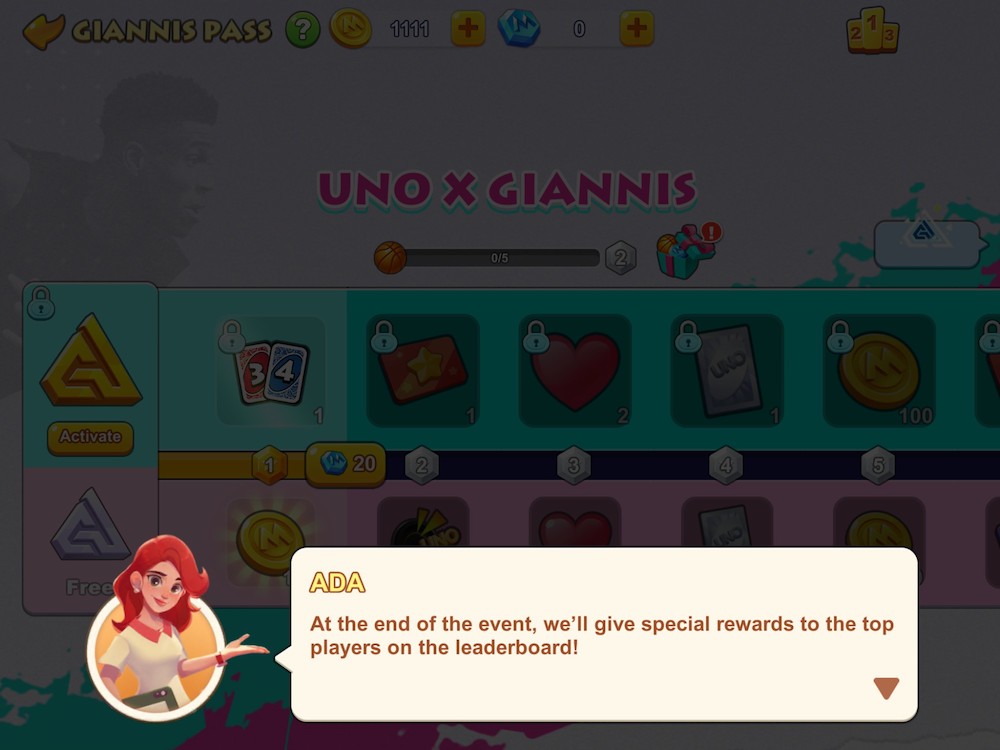 As expected, November included a lot of different Thanksgiving/Harvest Festival events in mobile games. However, one event that stood out from last month's seasonal events was Tennis Clash's Diwali celebration, which is still a rare holiday to show up in western mobile games. While smaller seasonal events may not be culturally relevant to the game's main audience, it's great to see even the global versions of popular mobile games embrace new, unique seasonal events into their event repertoire. Such events stand out from the crowd with their diversity and are a fun way to teach players different cultures.
Another prevalent trend in November was various Black Friday IAP offers. When players are already hunting for good deals, it's no surprise that mobile games are also taking part in the offer craze.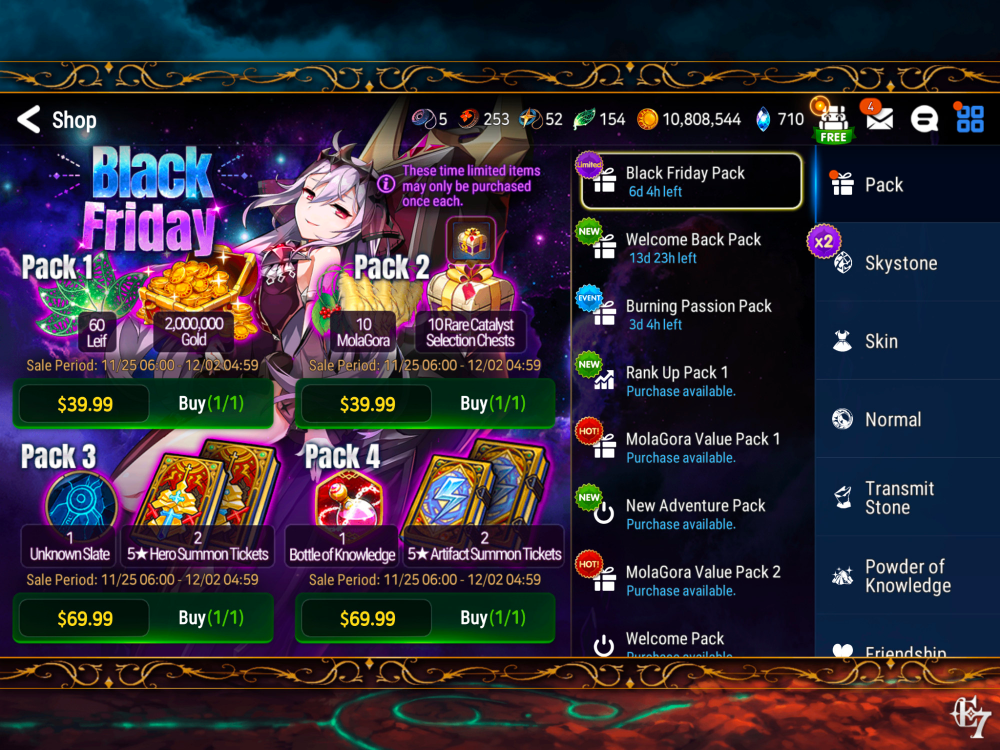 New on the market
Winner, winner, more chicken dinners: PUBG: New State is a brand new battle royale title from the original developers of PUBG: PUBG Studios. So what's different? Along with its futuristic setting, New State makes some improvements on PUBG Mobile, mainly with the introduction of new weapons and vehicles that make the maps easier to traverse. The only downside is that, at the moment, there are only two maps in the game. After its launch, the game was at its highest in the top-grossing 62 position, but it has now dropped closer to the top 200 position. We'll be keeping a close eye on New State to see how it fares alongside the original mobile version of the game.
Grievances with all of those FarmVille Facebook notifications aside, the strategy simulation game FarmVille was one of the most popular online social games ever when it launched on Facebook over a decade ago. The launch of FarmVille 3 – Animals builds on many of the features that made the original game so popular, providing players with the ability to nurture cute baby farm animals and raise them to maturity while earning rewards for being the best farmer around. After its release, the classic Tycoon/Crafting game rose to the top-grossing 96 rank but has since dropped closer to the top-grossing 200 mark.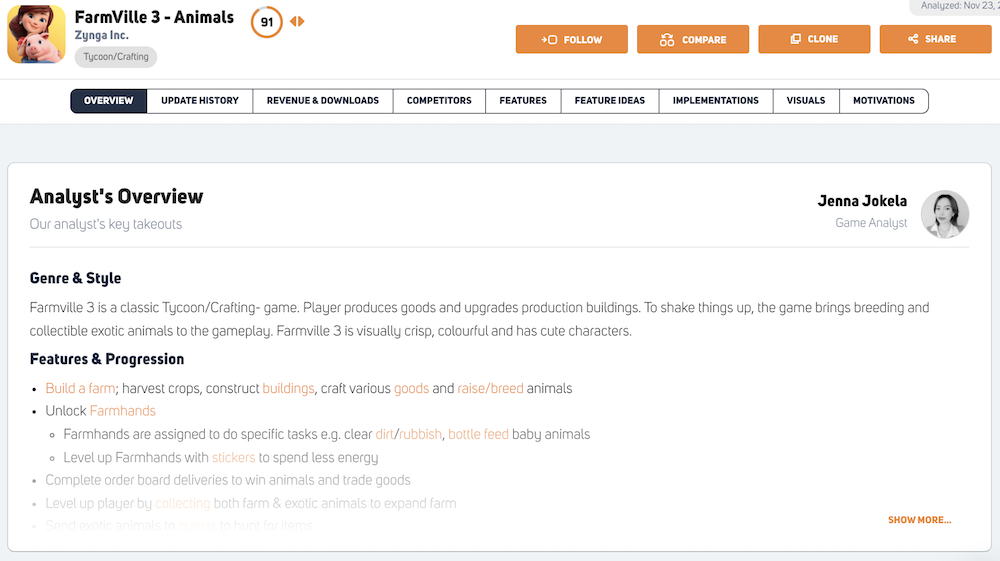 China Market Overview
Harry Potter: Magic Awakened (哈利波特:魔法觉醒) hosted an ambitious Halloween event with playable content like Halloween Feast and Halloween Ball that rewarded players, for example, with Halloween currency, which could be used in the Halloween event shop. In addition to the Halloween event, the game also added plenty of non-seasonal content, such as a new Ron Weasley character card, as well as a new Battle Pass seasonal skin.

During Ou xiang meng huan ji 2's (偶像梦幻祭2) Halloween event, players could open doors that hid gifts by performing a Halloween song or by playing a mode where the player could chat with the NPCs. The event also featured a daily login calendar and Halloween gacha, decorative buildings for the "work" mode, and other special rewards, such as a Halloween skin.
Game for Peace (和平精英) had a big collaboration extravaganza with the anime series Mobile Suit Gundam: SEED. Everything in the game was themed around Gundam, including the menu UI and Battle Royale map. The event also included an appropriately themed Battle Pass, special events that included tasks, and various kinds of cosmetics.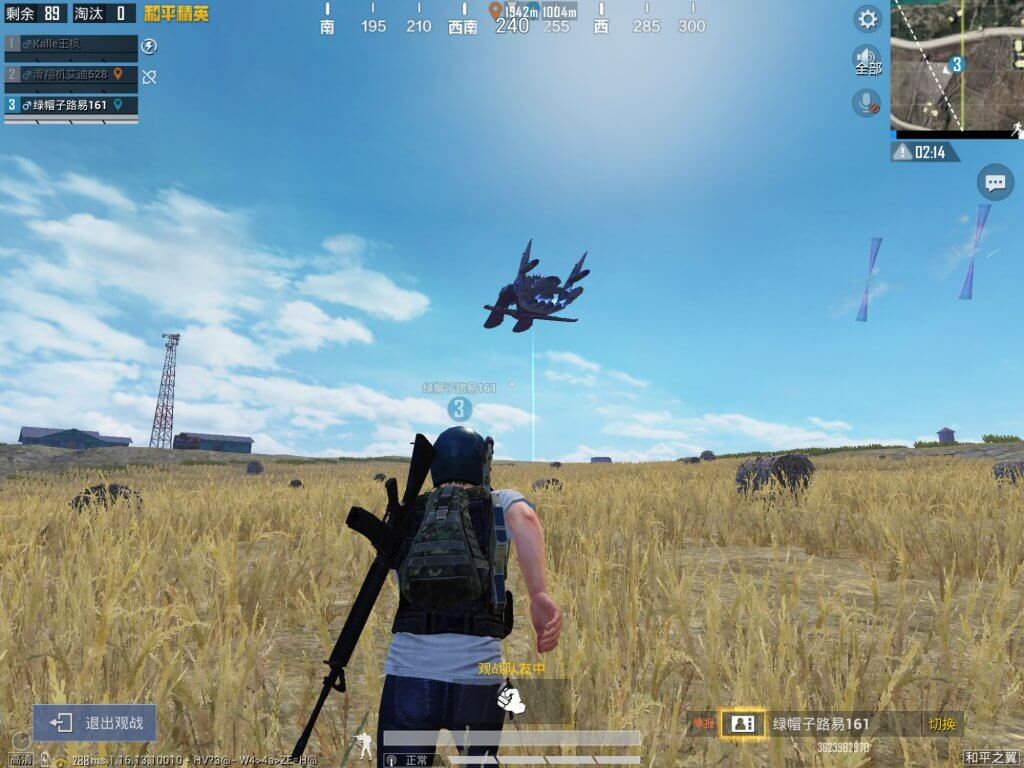 Netflix's Arcane-themed content was also popping in Chinese games last month.

Tactical Battler "Battle of the Golden Spatula" (金铲铲之战) hosted a promotional collaboration event with the Netflix series which influenced multiple aspects of the game, like its new season of Battle Pass with Arcane theme, as well as new modes featuring Arcane-themed game mechanics.
The Chinese version of the League of Legends: Wild Rift (英雄联盟手游) also got its own collaboration with Arcane, but on a much smaller scale than the Battle of the Golden Spatula's version. The event included a 3-day login calendar with an exclusive avatar item from the series as the reward of the first day.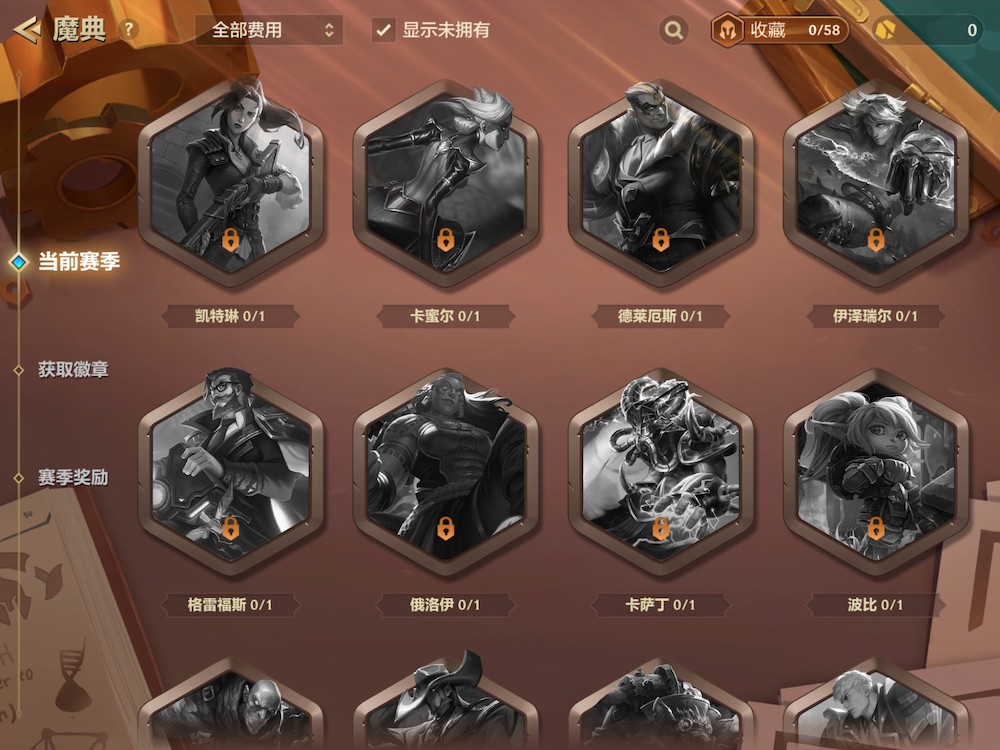 Tower defense game with RPG character building meta, Arknights (明日方舟), made it to top 3 grossing for a moment during November with a gigantic event typical for successful anime-girl-RPGs in China (event storyline, event game modes, and event gacha with exclusive content)
Another successful anime-girl-RPG which introduced an impressive event during November was Punishing: Gray Raven (战双帕弥什). The event featured a massive storyline including a "rogue-lite-style" special PVE mode with randomized levels, Archero-style skill system, and player choices affecting the storyline.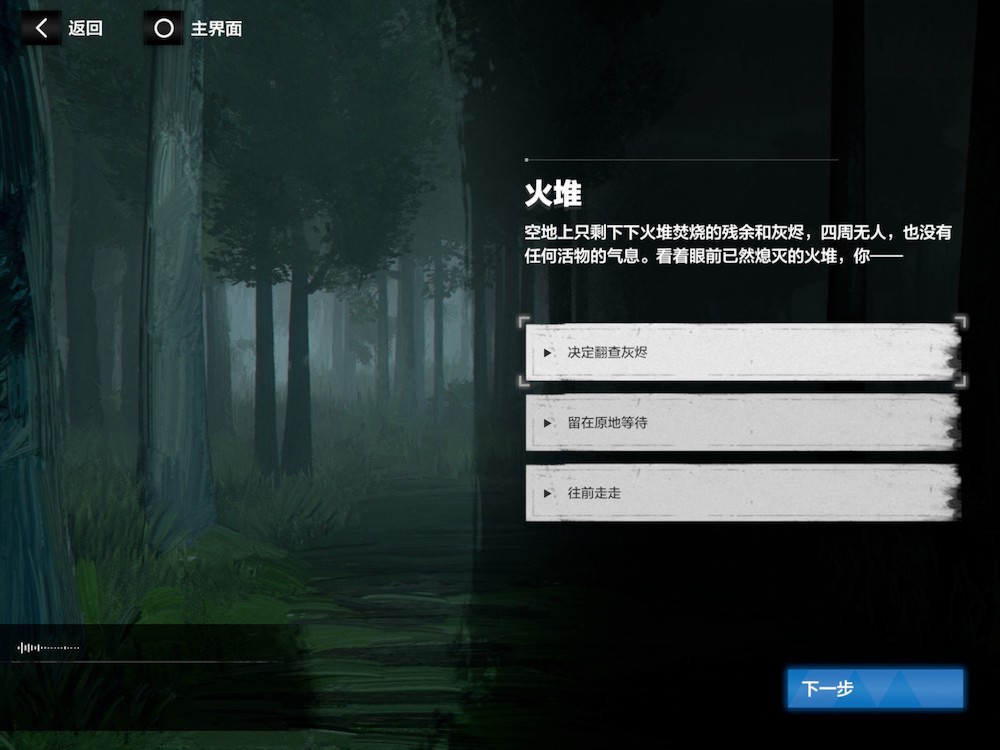 Originating from China, Single's Day is an unofficial holiday that celebrates people who are not in relationships, but nowadays, it's also one of the biggest shopping days of the year. For this reason, you can easily spot numerous in-game events celebrating Single's Day each year during November. For example, Three Kingdoms Fantasy Land's (三国志幻想大陆) Single's Day celebrations included gifts, tasks, offers, as well as old event-exclusive skins that made a comeback during a limited-time sale.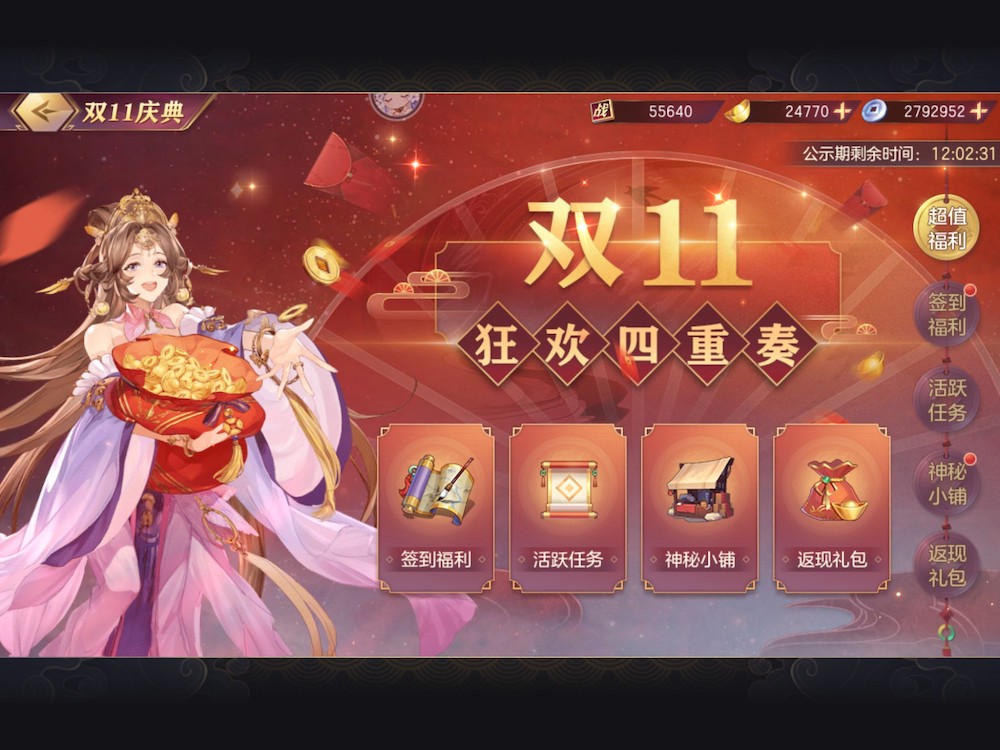 New on the market
ByteDance's turn-based RPG, Wulin xianxia (武林闲侠), made its debut to top-grossing 20.
Premium optical puzzle game, Longzhong Kuimeng (笼中窥梦), was at its highest in the top-grossing 99 position, but has now dropped closer to the top 200 position.
Home Design and Customization games are somewhat of a rarity in the Chinese top-grossing list, which makes this new top 100 grossing entrant, Fairy Sphere (精灵之境), even more interesting. The game bears some resemblance to the popular Love Nikki Dress-up Queen series.
Japan Market Overview
Dragon Ball Legends (ドラゴンボール レジェンズ) had a decent spike in revenue with its Legends Festival campaign, which released new powerful characters, a huge amount of free gacha tickets and several discounts on premium currency.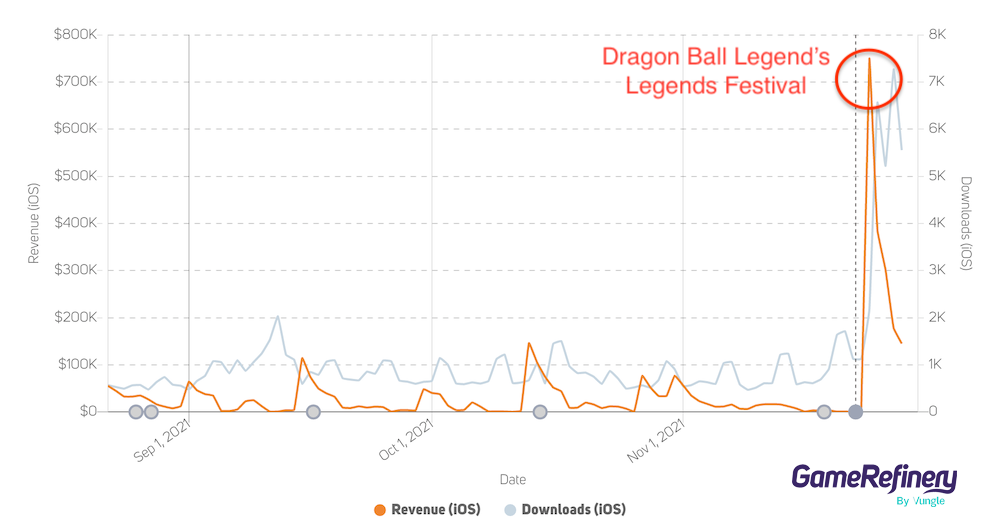 Monster Strike (モンスターストライク) introduced a new method of matching with other players for PvE multiplayer, the ROOM feature. Previously, multiplayer required either being physically close-by to the co-op partner (i.e. using Bluetooth) or connecting through the LINE messenger app, so this is an effort to make it easier for players to connect with others that live far away.

Through Rooms, players can match with other players worldwide without the need to connect in real life or through external services. When creating a Room, players can assign tags to it. If your room is focused on the event content, you can tag the room as "event" — this way, people who want to play the event content with others can find partners more easily.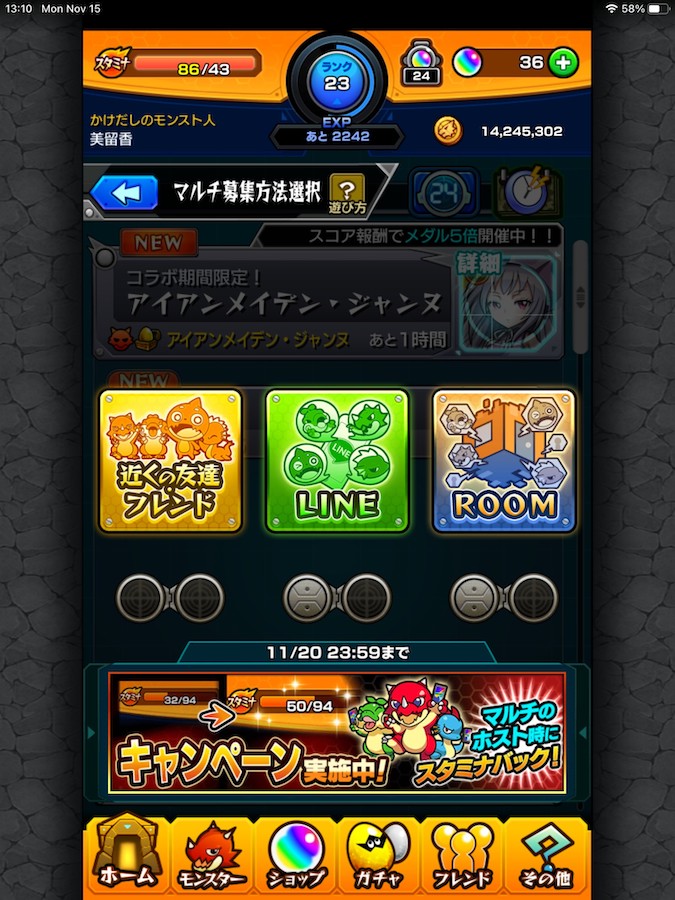 The Japanese version of the State of Survival (ステート・オブ・サバイバル) introduced a new Japanese character, resonate-type hero, Shiori, and a new 1v1 PvP event. Depending on the players' HQ level, it was possible to set up to three marches to attack each other on the ladder.

Players got five free attack chances per day (more chances could be bought), and each victorious attack would cause the player to swap places with the defeated fort meaning that it was possible to skip several ranks at once. Rewards were given out based on best rank reached, daily ranks, and final rankings. The same event was also introduced for the global version of SoS but in connection to the DC's The Joker collaboration event. The Japanese version's PvP event is significantly shorter than the global version's and feels that it could become a recurring type event.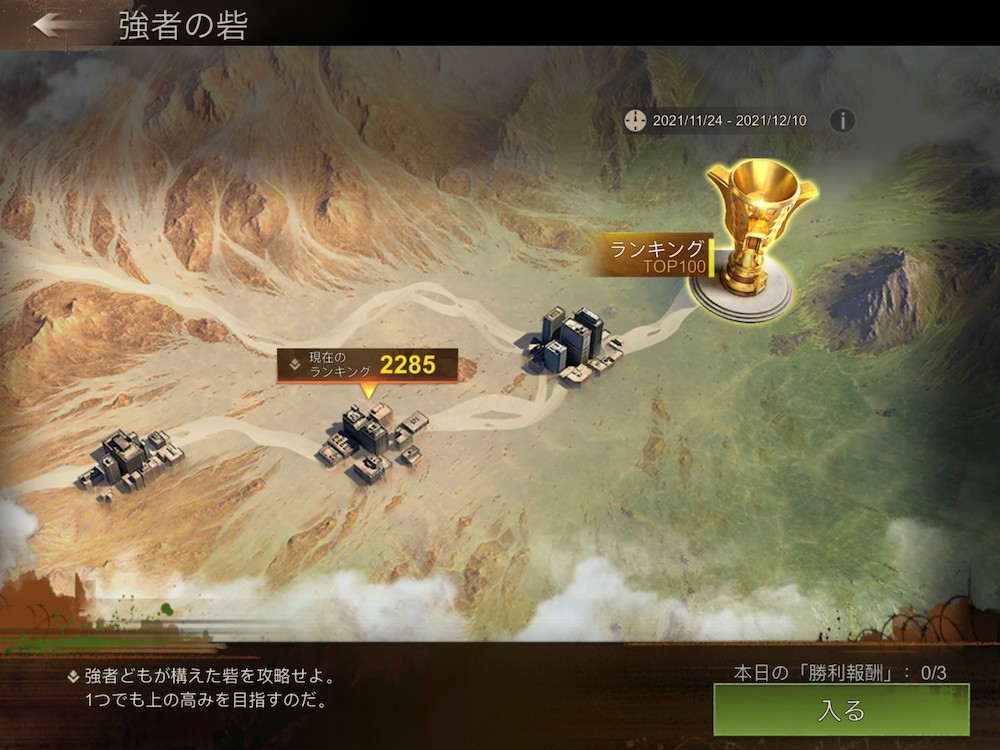 Puzzle & Dragons (パズル&ドラゴンズ) added a mechanic where players can pull a gacha by watching an ad! The ad gacha is available four times a day and drops mainly various upgrading materials.

Another game that recently added a new ad monetization feature was Romancing Saga Re:Universe (ロマンシング サガ リ・ユニバース). Players can watch an ad in the Jewel shop to get 10-300 Jewels per watch. The Jewel count is randomized. Ads can be watched six times a day.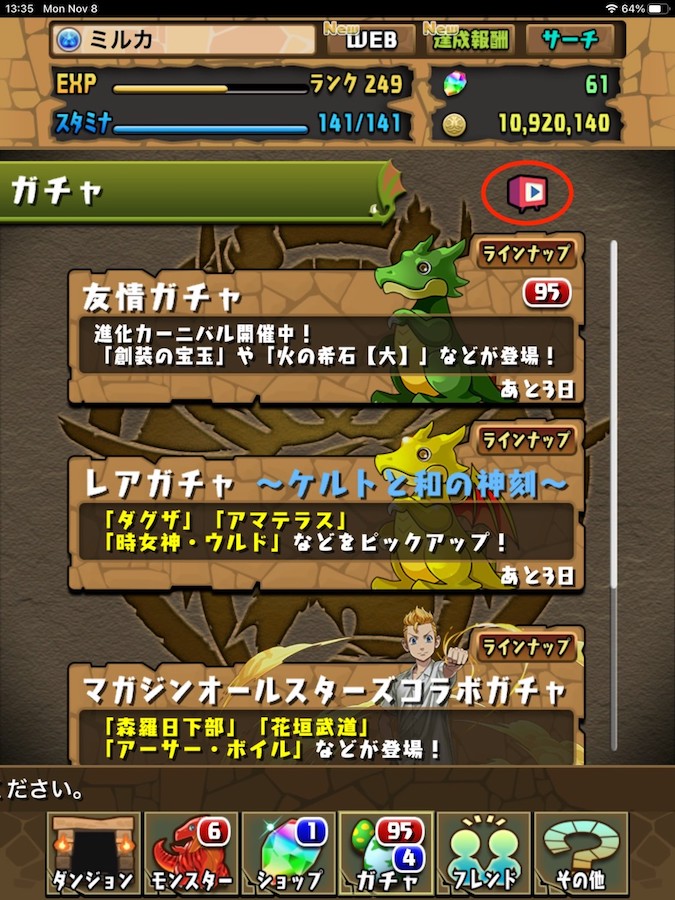 Our Japan market analysts also spotted a few Black Friday deals in Japanese mobile games as the end of the month approached.
Collaboration events
To promote his new album, Ed Sheeran and Pokémon Go teamed up in a collaboration event that featured night-time background music from his new album "=."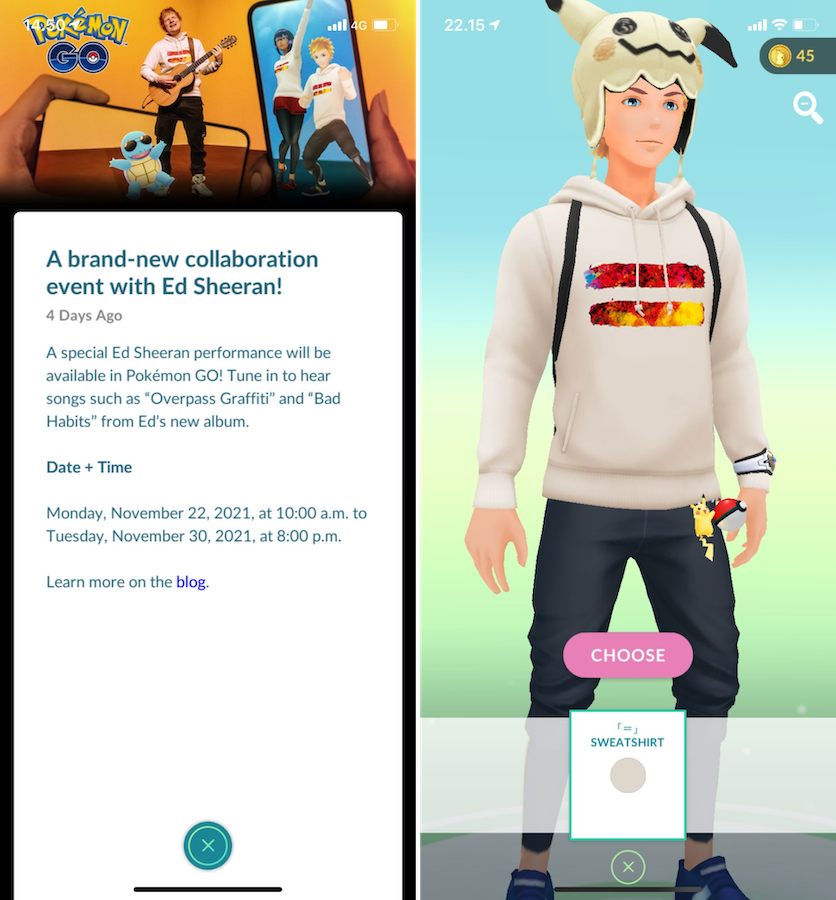 Yokai Watch PuniPuni (妖怪ウォッチ ぷにぷに) had its first collaboration event with the hit series, Attack on Titan! The playable event included plenty of content, including an event board where players advanced by battling various characters from the Attack on Titan series and completing missions. Once in a while, a special boss encounter appeared, and the player needed to defeat the boss in a limited-time Ohajiki battle.
Monster Strike (モンスターストライク) collaborated with the newest anime adaptation of Shaman King. The event included a login bonus, playable collaboration dungeons, and several Shaman King characters were available from a limited-time gacha.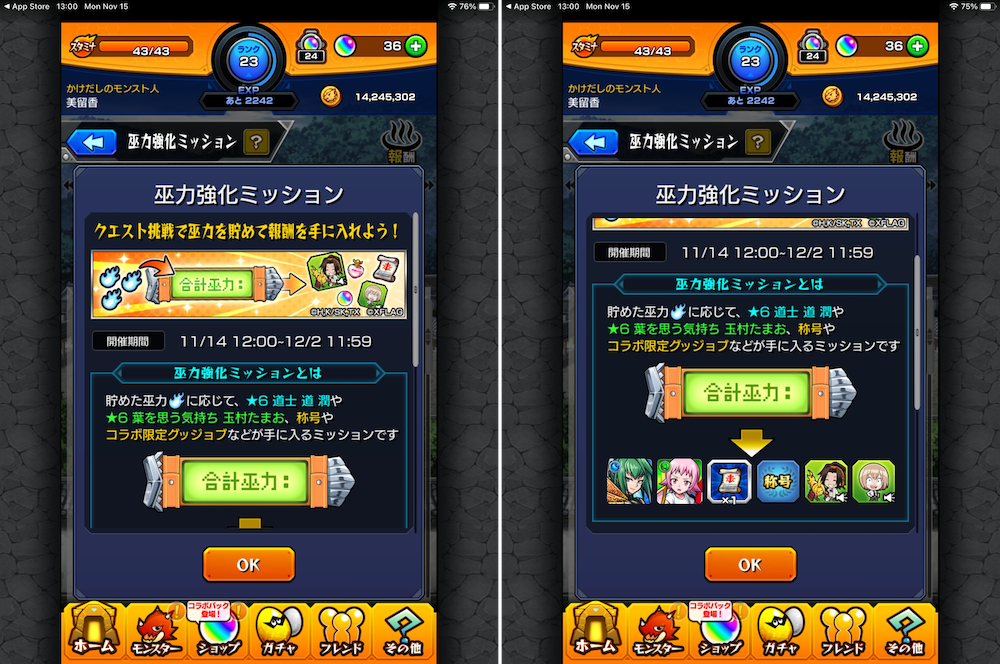 Shironeko Project's (白猫プロジェクト) collaboration event with anime/manga series Neon Genesis Evangelion included event storyline with locations and characters from the source material, battles to clear, as well as five characters (Shinji, Asuka, Kaoru, Rei, and Mari), that could be obtained from the gachas.
Hokuto no Ken (北斗の拳 LEGENDS ReVIVE) had a collaboration event with Fist of the Blue Sky (蒼天の拳), which is a prequel to the Hokuto no Ken story. The event featured two new characters, battles to clear, a story to follow, and tasks to clear. Moreover, Ranking Gacha returned to the game. The more you pulled, the higher you ranked, and depending on your rank, you get additional rewards when the banner ends.
Dragon Quest Tact's (ドラゴンクエストタクト) recent big update included a collaboration event with The Adventure of Dai, as well as a brand new guild system.

The Adventure of Dai is a manga, anime, and game IP with a story set in the Dragon Quest universe. The collaboration event brought characters like Dai, Popp, and Maam to the game as playable characters. Players could battle bad guys from the series together with the event characters (forced into the party) and even challenge the main characters themselves for a tough showdown. There was also a twist with the collaboration characters joining the player's team in PvE: repeatedly clearing event challenges rewarded players with friendship coins that boosted the friendship level with Dai, Popp, and Maam, making them more powerful for when they join the player in battle.
The other big addition with this update was the long-awaited guild system. At the moment, guilds don't have much content besides a monthly guild activity leaderboard with rewards and a possibility to chat with your guildmates.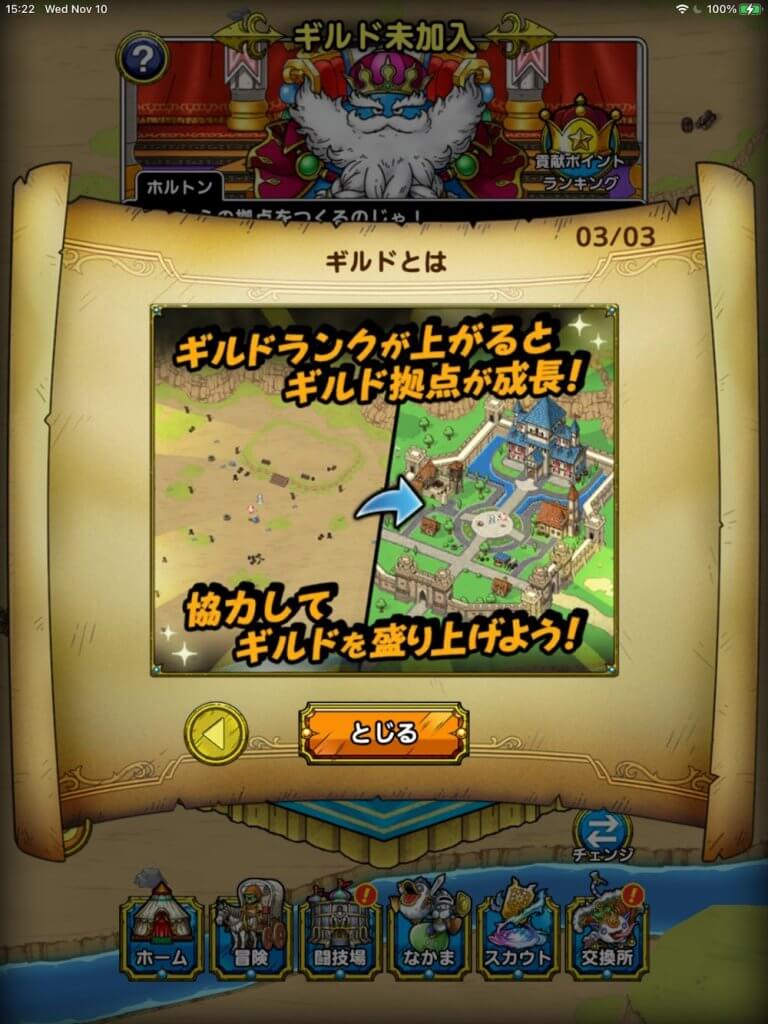 Maken Densetsu's (魔剣伝説) collaboration with Ultraman included collaboration characters to play, avatar costume offers, event gacha, and a special event challenge where players could transform into Ultraman to battle against a collaboration monster.
Puzzles & Dragons (パズル&ドラゴンズ ) released several characters from popular manga series published in the Weekly Shonen Magazine publication, such as Tokyo Revengers, 3×3 EYES, Tsubasa: Reservoir Chronicles, 7 Deadly Sins, and many more. The characters could be obtained in multiple ways, including gacha, as a drop from limited-time dungeons, or by purchasing with the event currency Magazine Medal from the event shop.
LINE PokoPoko collaborated with Death Note during November. The event included several activities that rewarded the player with collaboration characters, and clearing all of them was rewarded with a final bonus character, Ryuk, in the Nakama Atsume challenge.
Anniversary events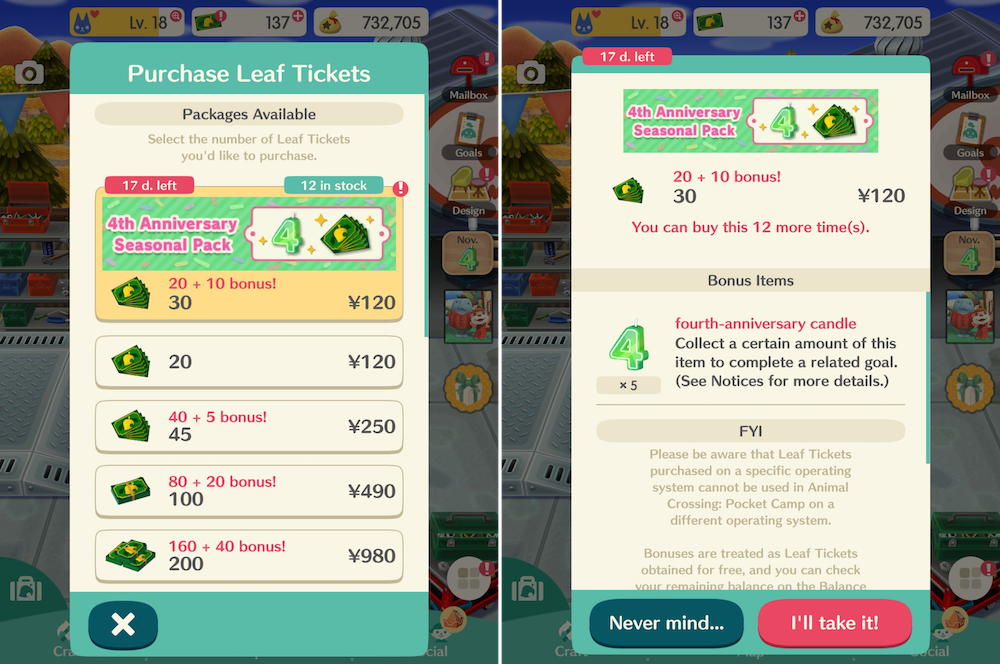 Disney Tsum Tsum Land (ディズニー ツムツムランド) celebrated its 4th anniversary by covering the whole game with sparkly crystals. Players were gifted with an anniversary login calendar and an S-grade character of their choosing every week during the event (three characters total). As a bonus, after choosing their character, players got to spin a wheel to boost its starting level.

In Crystal World Tour, players got to challenge event levels and gather points to get threshold rewards. Along the way, there were also 4th-anniversary crystals that could play special levels, from which players could obtain 4th-anniversary treasure chests.
Players were also encouraged to participate in a Twitter contest to win real-life rewards by finding and tweeting the right amount of crystals hidden in a picture.

Ash Tale (Ash Tale-風の大陸-) celebrated its 2.5 anniversary along with Halloween. Events included plenty of activities such as a memory book, a fireworks event, and a PvP minigame. For the memory book, players completed quests to get rewards and unlock memory videos to watch. The fireworks event had players completing various daily activity tasks to gather matches used to join the festival (only available at certain hours daily) and light fireworks with them. The Music Party minigame was also only available at specified hours and pitted three players against each other on a playing board, players competed as they tried to color as many tiles as possible.
New on the market
Pikmin Bloom, an AR game based on Nintendo's IP Pikmin. The game rewards the player for their step count. The introduction of Pikmin Bloom brings the amount of Location-based games in the Japanese top 200 grossing to a total of four, proving that location-based walking games are easier to market in Japan.
Gran Saga (グランサガ (Gran Saga)) is an MMORPG with beautiful visuals and a team-building meta. In the game, the player switches their characters similarly to Genshin Impact. The game is currently holding a place around the top 20 grossing in the Japanese mobile game market.