Even though 2021 is coming to an end soon, our development is working overtime to achieve feature requests from our users. One of the very last releases of 2021 is a fully integrated GameRefinery Slackbot!
I, for one, welcome our new robot overlords! 🤖
The Slackbot is our last update to upgrade Daily Insights into version number 2.0.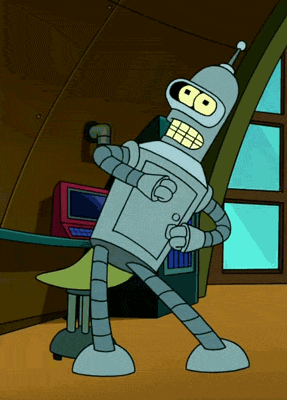 The GameRefinery Slackbot allows you to receive customizable notifications on everything you find important in the market!
Are you focusing on market research? Get notifications about what is happening in the market.
Are you focusing on product development? Get notifications on competitors' updates.
… the list goes on!
The Slackbot currently covers key updates, releases, and new analyses we add to our database. Bot's posts include hyperlinks to the content and example screenshots, which makes identifying vital updates easier!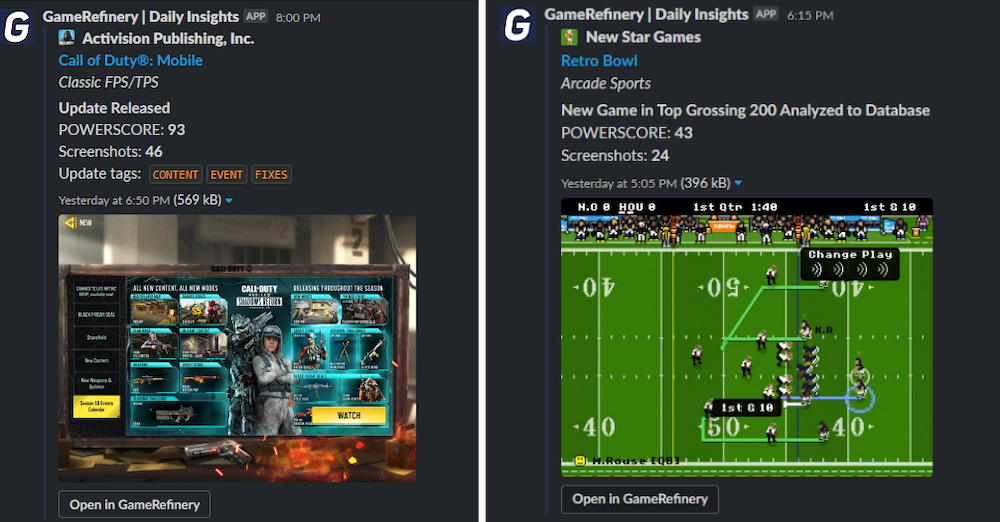 Adding the GameRefinery Slackbot is very quick and easy to do!
1. Click the Add to Slack button on the top of the Daily Insights page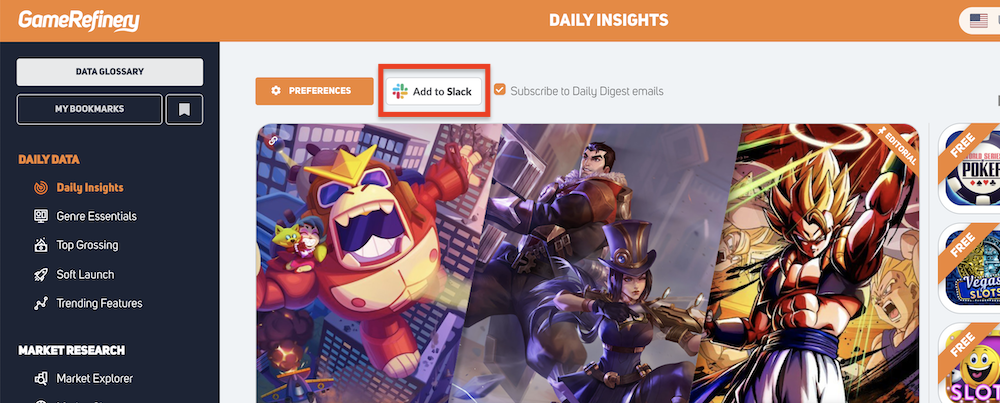 2. Select which workspace you like to add the bot to.
Protip: Create a specific channel before this step. Example #gamerefinerybot 😉
This step might also require your dedicated Slack admin's approval, so please notify them first before adding the bot so they can approve it!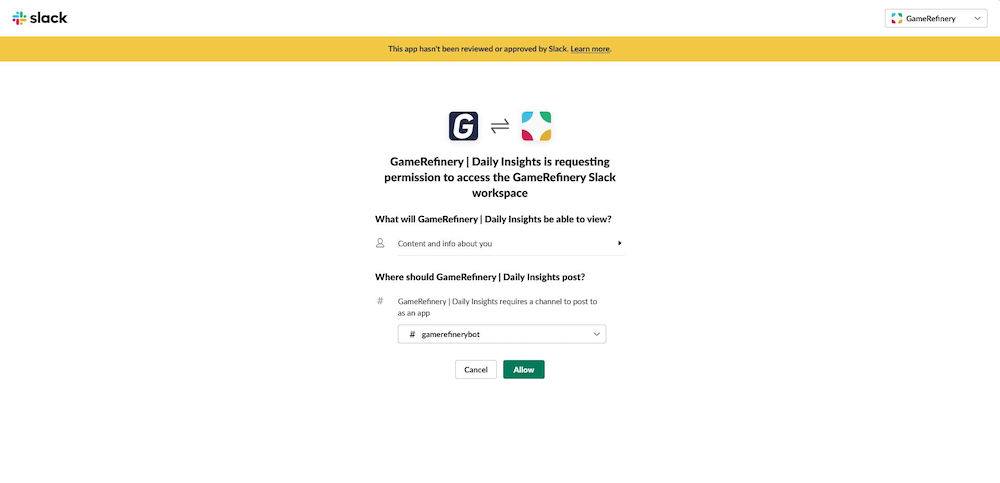 3. You are all set!
The GameRefinery bot has been added to the specific channel you've selected for it. You can begin inviting example colleagues to this channel and enjoy the coming updates.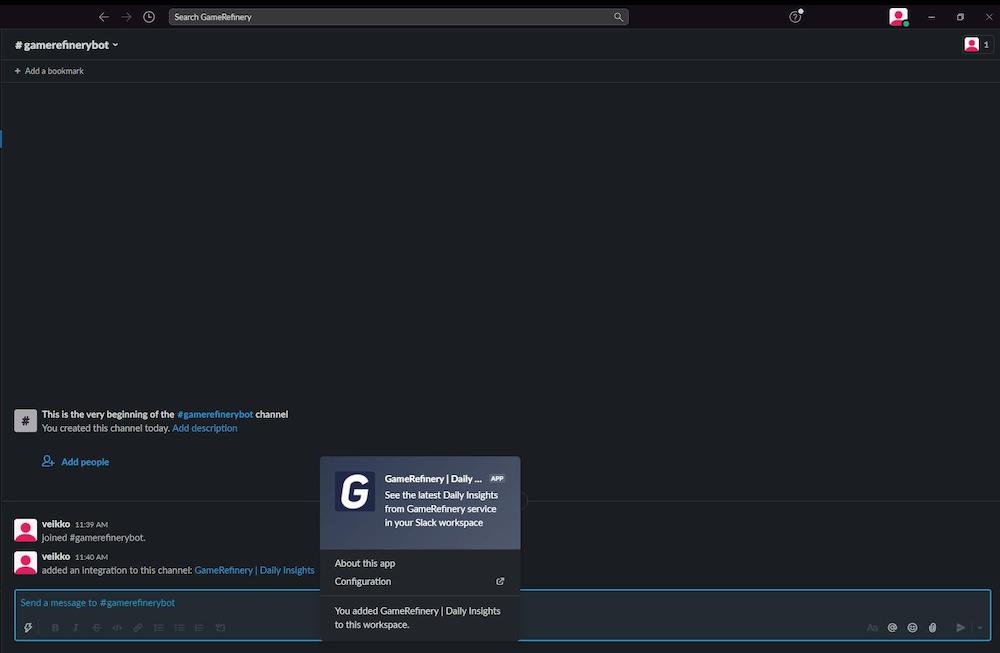 Final words
This release is the very first step we take to bring our data closer to everyone at our users' organizations! With Slackbot, everyone in the organization can stay up to date on what is happening in the market, what kind of releases developers push, and what games are released.
We are preparing a whole dedicated roadmap for our Slackbot so you can expect cool updates coming in 2022. 😉
01000010 01100101 01100101 01110000 00100000 01100010 01101111 01101111 01110000