It's time for fresh mobile game market insights, handpicked by our GameRefinery game analysts!
August's highlights include Project Makeover's own iteration of Battle Pass, PUBG Mobile's tweaks on how its Season system works and the game's collaboration with Tesla, as well as LifeAfter's new playable race introduced with a huge update with a lot of fresh content. Moreover, it seems like getting married is not enough anymore as different child-rearing systems seem to be the new must-have of Chinese MMORPGs.
However, this was just a scratch on the surface of everything our analysts have to offer you from last month's biggest mobile gaming updates, so let's keep reading.
US Market Overview
Project Makeover

introduced its own iteration of Battle Pass, which has basic free and premium layer implementations. The progression for the BP is earned by completing challenges that vary from visiting a friend's avatar's room to collecting specific color board pieces. But there are a couple of interesting twists regarding these challenges:

First of all, when you complete a challenge,

a 5h timer appears

before the next challenge appears in its slot. This timer can be removed by purchasing the premium layer → you get constant challenges and don't have to wait for new ones to appear.
Secondly, once in a while,

"timed special challenges"

appear. If you complete these special challenges in the given time, they give extra BP progression points.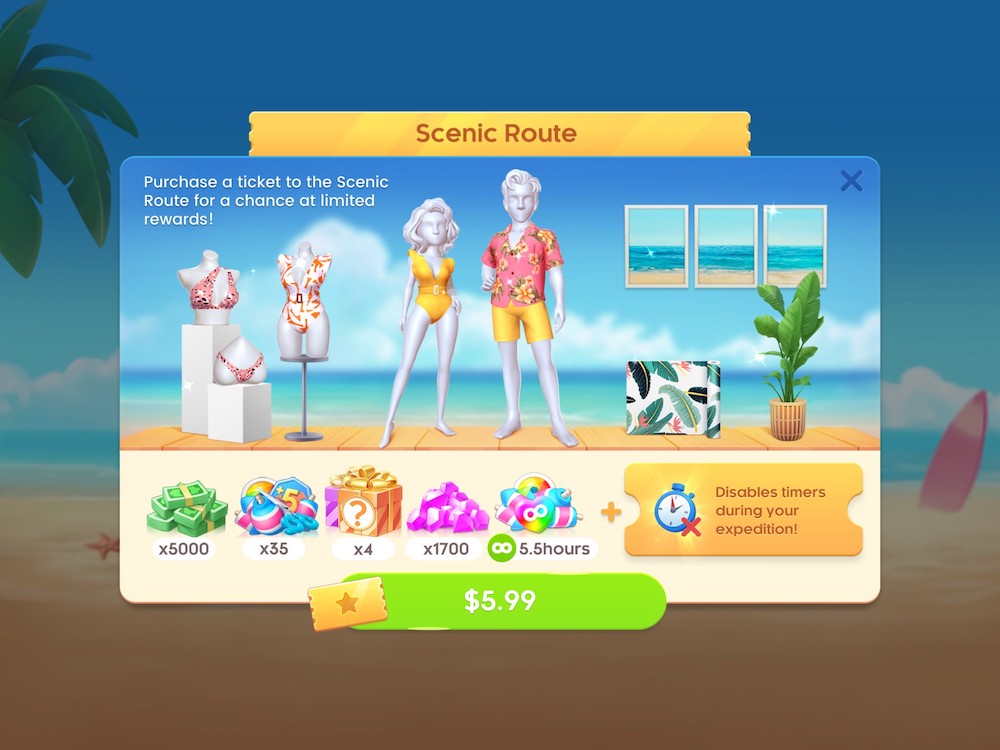 PUBG Mobile

brought a new game mode into the game, called

Mission Ignite

, which transforms the original Erangel map into a more futuristic setting with futuristic-looking trains to hop on, Air Conveyor spots where you launch yourself into the air, and Robot Dogs to help you in battle. In addition, many of the old areas of the maps have changed to more futuristic architecture.

Another significant change in this update is the tweaks on how the Season system works. Now, rather than having just always separate seasons, there are also

Cycles

in play. They are pretty much an "overlaying bigger event" that consist of several individual seasons. This then naturally rewards players for participating actively across the Cycle, not just season by season.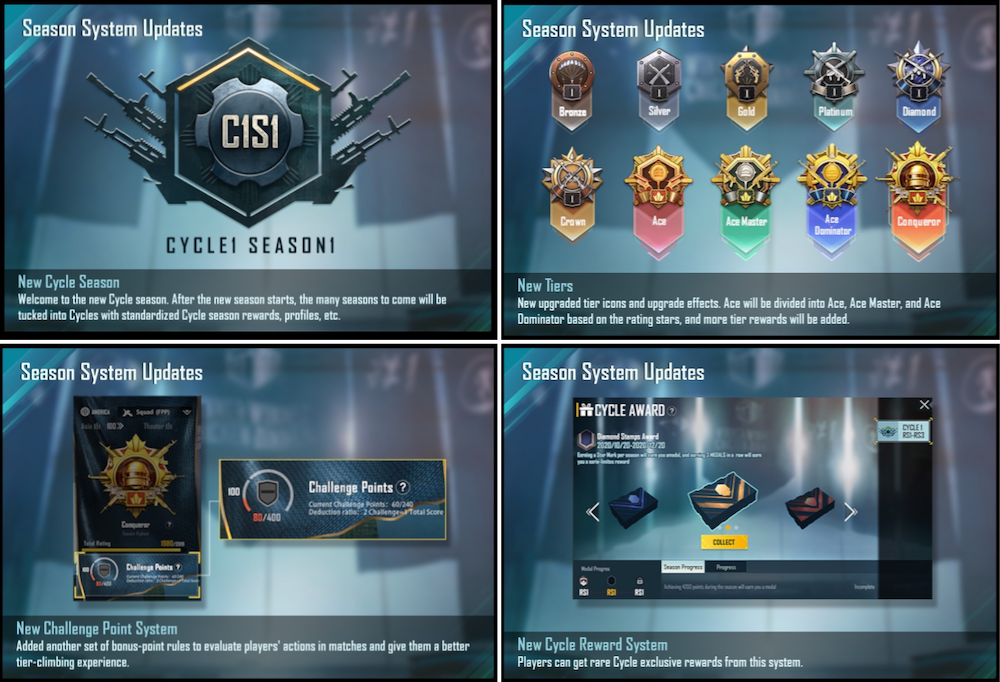 Like we've recently seen in many cases, various

collection mechanics

have been getting more and more popular across the different genres (whether it's casino games, midcore or casual).

Harry Potter: Hogwarts Mystery

is the latest game to join the ranks by adding

Chocolate Frogs

, collectible cards of famous characters from the Harry Potter world. These cards are unlocked from Chocolate Frog Packs, which can be earned from various in-game activities, Battle Pass, OR by buying them with soft currency/pages.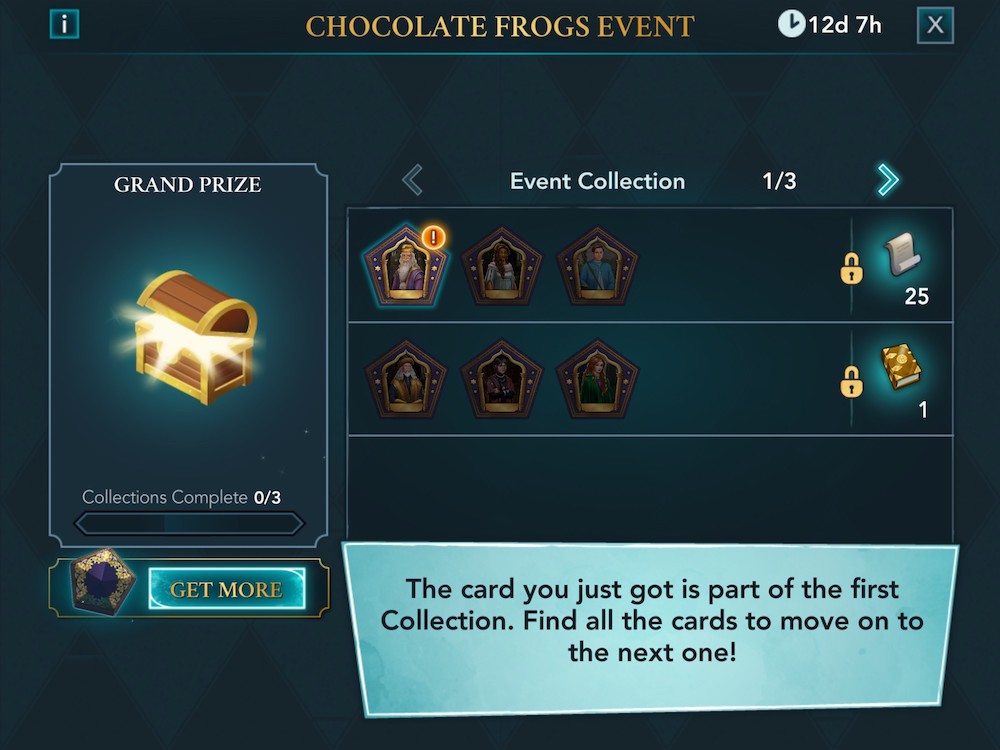 POP! Slots

introduced fast-paced real-time tournament instances (with team vs team possibility) with Win Zone recurring event. The feature mechanics are rather simple: you have to score as many points as possible during three short (~2 mins) rounds of intense slot spinning. The top players/winning team get a nice chip prize based on the final score and ranking.

Yahtzee with Buddies

added a whole new playing mode/event,

Kingdom

, with map exploration, resource gathering, and monster fighting with familiar Yahtzee mechanics. The Player's goal is to explore the map and build mines to get Crystals, which are used to clear monster caves, thus completing the map and receiving a reward.

Diner Dash Adventures'

Secret Menu update introduced classical Battle Pass mechanics to the game, giving players a chance to win extra prizes on the reward path by completing levels.
In other mobile gaming news, developers of Garena Free Fire announced the official date for Free Fire Max's pre-registration with a pre-registration event that included exclusive rewards. For those who haven't heard about Garena Free Fire Max before, it's an improved version of the battle royale title with enhanced graphics, effects, and other features. To the pleasure of the Free Fire players, players are able to easily transfer their whole Free Fire progression onto the new game through Firelink. According to our analysts, this sounds a bit like what Blizzard is doing with Overwatch 2.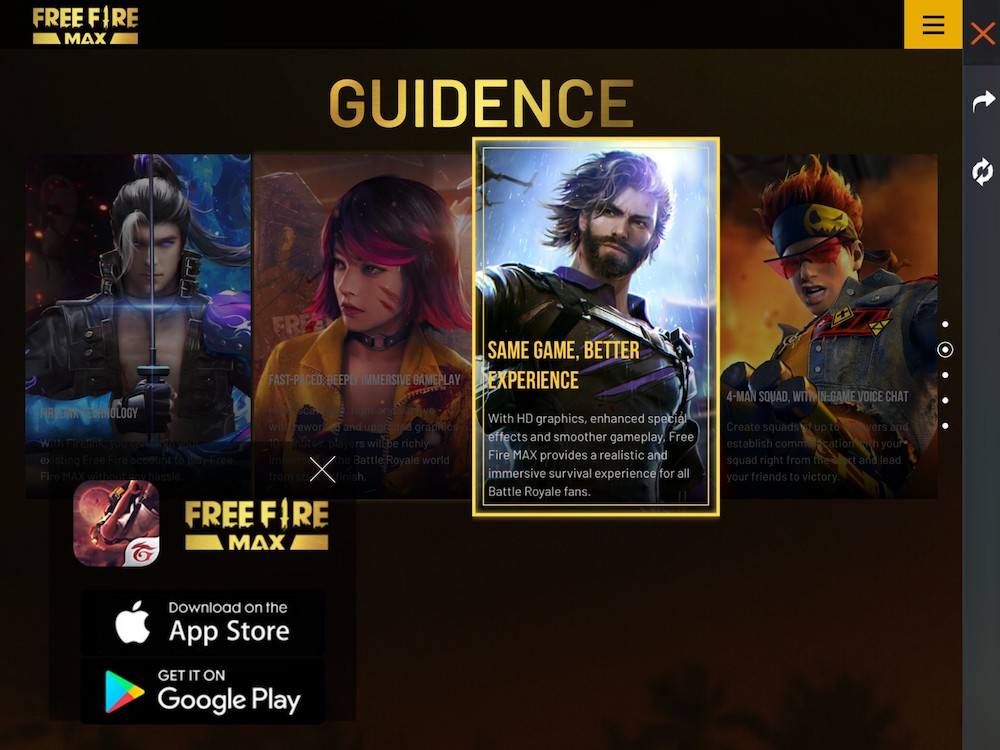 Events
In addition to introducing the new updates mentioned earlier,

PUBG Mobile

organized a collaboration event with Tesla last month. On the map, players could find

Tesla Gigafactories

, in which they could build Teslas to drive around during the match. The Tesla collaboration also included some Tesla cosmetics that players could earn from events/gachas. Moreover, there was even a raffle in which some lucky player could win a real-life Tesla.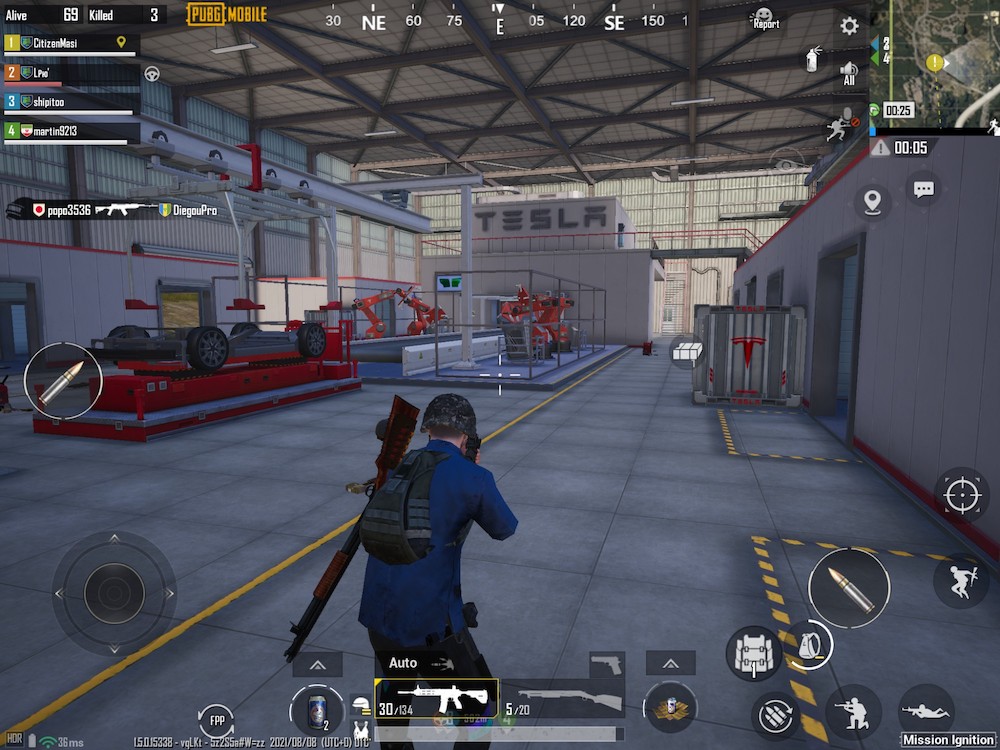 Garena Free Fire

celebrated its 4th anniversary with a collaboration event with DJs Dimitri Vegas & Like Mike. The massive event contained loads of smaller events, including:

4th Anniversary Party special interface

, which had players collecting Anniversary Tokens from event tasks/looting from battle royale matches in order to pull a Fragment Royale event gacha that contained rewards and Jigsaw pieces. The Jigsaw pieces were used to complete a Memory Jigsaw event to claim even more event rewards.

Happy Birthday Free Fire annual party area

, where players can hang out and attend various mini-games rewarding Anniversary Tokens.
Dimitri & 100% Top-up event, where players got progressively rewarded for purchasing premium currency in the game.
Various other monetization events, including the

4th Anniversary Mystery Shop

, where players get a random amount of discount of various items in a shop – and purchasing enough items unlock the "grand prize" with a huge discount for purchasing.
As well as daily missions, Friend Time event, 4th-anniversary quiz, and much more!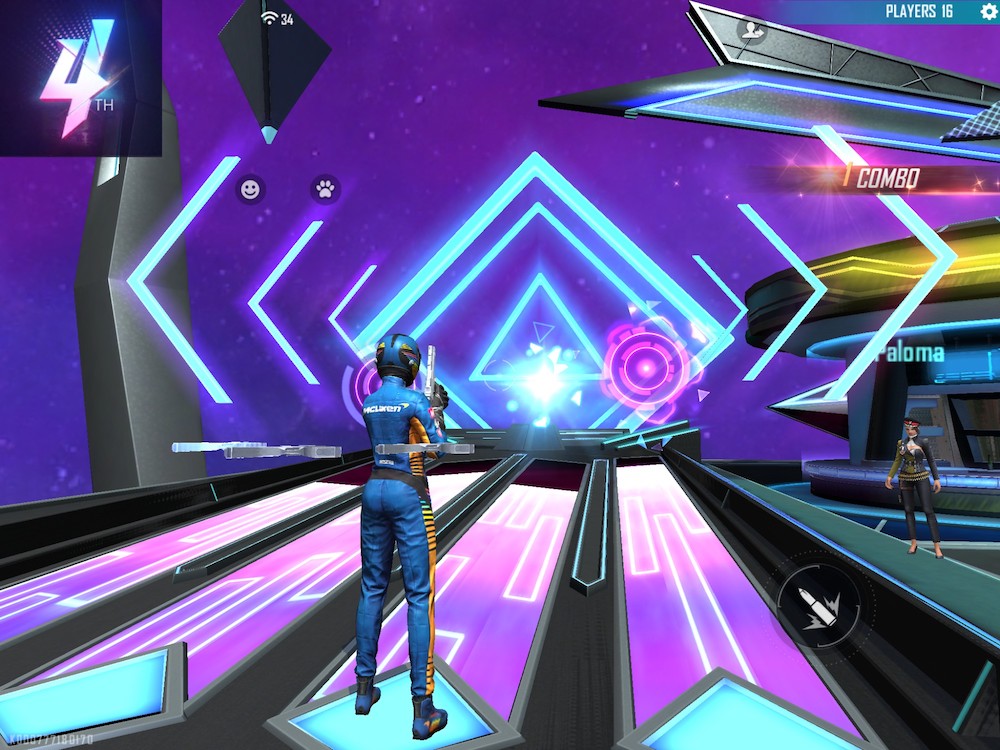 Roblox

organized a collaboration event with Nerf titled

Nerf Hub

, which took players to a hang-out area to try various Nerf Guns at a shooting range and collect two special decorative rewards for their avatar. The main thing about the event, though, was the new collaboration Roblox Nerf guns sold physically in real life. By purchasing these collaboration guns, players got a code to claim the Nerf gun inside Roblox. Each gun has its own Roblox game where it could be used, and the Nerf Hub contained portals to these games. The selected games are some of the most popular ones in Roblox.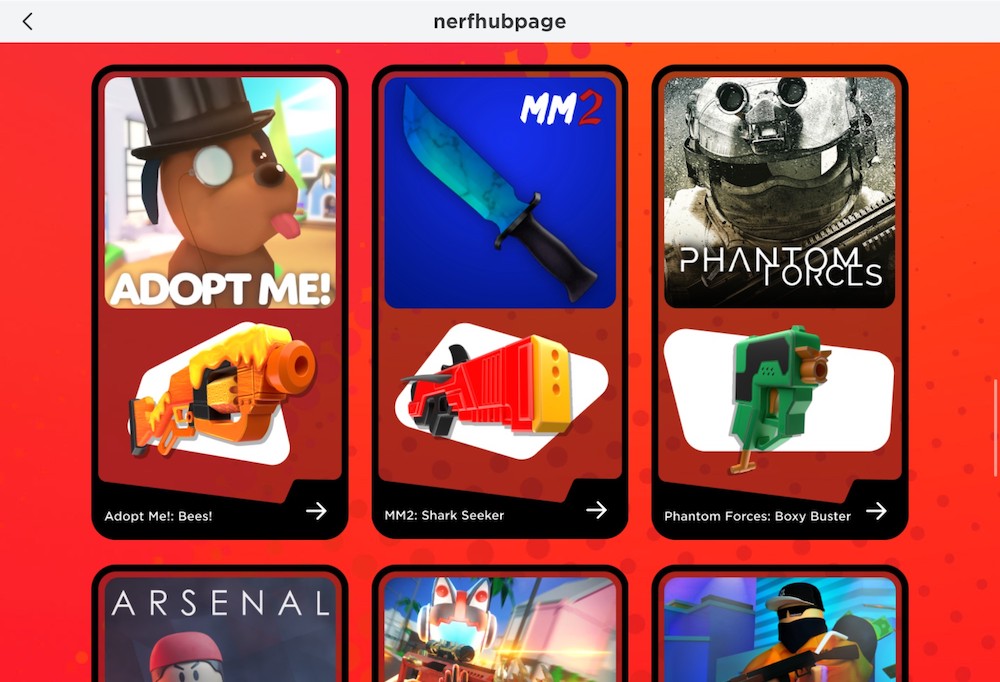 Caesar Slots

introduced a new special "side mode,"

My Fortune Palace

, where players get to decorate their own palace floor by floor for rewards. The event is built in a similar style as Coin Master. Players need Goldies (a special currency acquired from, e.g., completing Daily Quests) to purchase decorative elements for their palace. Once they've got all the elements for one floor, they get a threshold reward and move on to the next one. As an addition to these threshold rewards, players can win extra prizes from the Leaves Wheel, which they can spin once they've filled out their Leaves Bar (=have built enough elements to their palace).

Mobile Legends: Bang Bang

had a collaboration event with Transformers, which contained various events, such as ​the

Autobots vs. Decepticons event

, where players had to choose either faction and then collect Energy cubes from various event tasks. Gathering Energy Cubes granted the player individual rewards as well as faction points, with the winning faction gaining more rewards at the end of the event. In addition to this, the event included event gachas with exclusive Transformers-themed rewards.
Another game to have a collaboration event with Transformers last month was

Top War: Battle Game

. The event included a lot of content, such as ​​​daily free login gifts, tasks to complete for rewards, PvE content with Transformers characters, special event currency and rewards, such as Optimus Prime hero and Prime-exclusive Skill, limited-time gachas and IAP offers.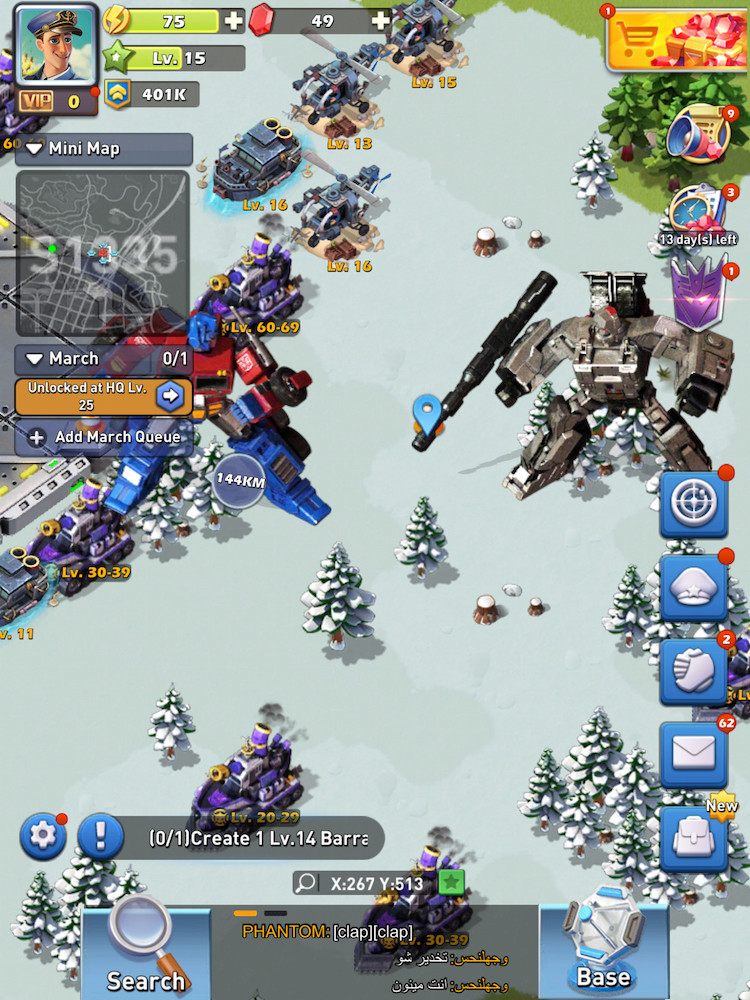 War of the Visions FFBE

held possibly its most anticipated collaboration event with

Final Fantasy VII Remake

. Players could battle iconic FF7R enemies (Shinra soldiers, Sweeper and Guard Scorpion) in familiar locations from the game's early parts while listening to various tracks from the FF7R soundtrack. Event content included, for example, several event-related achievements and bingo boards to clear for rewards and a free Tifa character as a login bonus.
New on the market
Lastly, let's take a look at what interesting happened among the US top 200 grossing entrants last month.
Marvel Future Revolution

had its grand launch at the end of last month, making the game debut on top of DLs and around top-grossing 30. It will be interesting to see how Marvel's first open-world Action RPG on mobile will succeed in the future.
Visually beautiful new Idle RPG

Magnum Quest

has been hovering around top-grossing 180 for the past couple of weeks.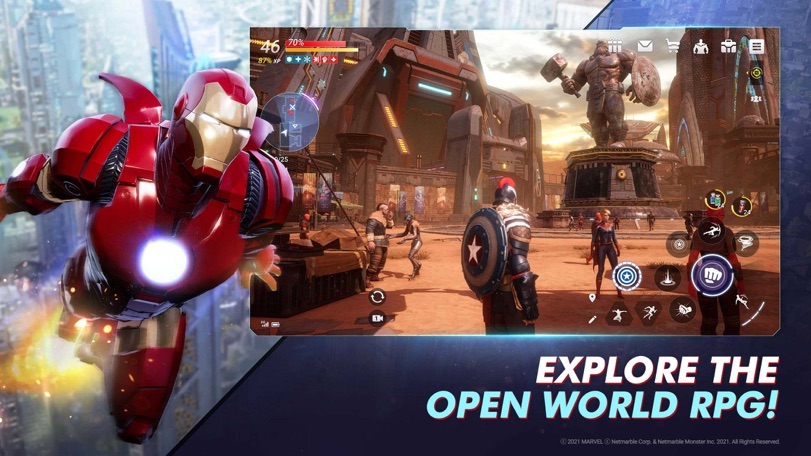 China Market Overview
It seems like getting married is not enough anymore as different child-rearing systems seem to be the new must-have of Chinese MMORPGs. Previously done by games such as

Fu-sheng Wei Qing-ge (浮生为卿歌)

, wuxia fantasy-themed

Xin Xiao-ao Jiang-hu (新笑傲江湖)

is the latest game to feature a child-rearing system. A player who is married in-game can "adopt" max. two child NPCs. Bringing up the child NPC and leveling the child up in the game's "education system" grants dozens of permanent boosts to the player's main character's stats.

Song-song Zong-dong-yuan's (松松总动员)

latest update included an innovative IAP offer linked to a daily login calendar: every day a player logs in, apart from the usual gacha tickets they also get a further discount on the IAP offer, until on the last day of the week the offer is dirt cheap – if you get all the logins, that is.
August also marked the time of the Qixi festival events in the Chinese mobile game market. Qixi is known as the "Chinese Valentine's Day," the traditional Chinese day of romance – if you're interested in reading more about different seasonal events, you should check this blog post. This year our CH analyst spotted Qixi festival events in games like a turn-based RPG Wang Chuan Feng Hua Lu (忘川风华录), and a MMORPG Shén wǔ 4 (神武4).

Events
Transformers made their way to the Chinese version of

Top War: Battle Game (口袋奇兵)

also. The event was built in a similar way to the US version.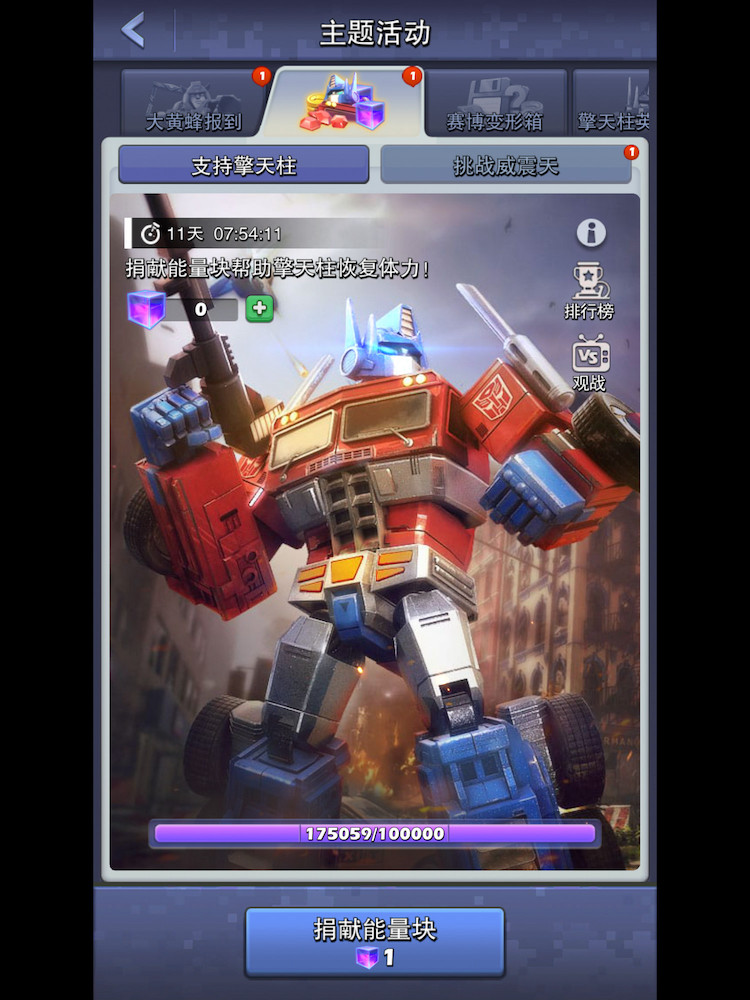 New on the market
Finally, let's see what happened in China's top-grossing 200 list last month. It seems that there are a few tough players among the new entrants…
Japan Market Overview
LifeAfter

added a new playable race, the Revenants, with a huge update along with a whole lot of fresh content and other events.

Revenants are a half-infected race that has whole new

combat mechanics

, gathering abilities, and skills. When attacking, Revenants use up Parasitic Vitality: once that is drained, a gauge for sanity will start depleting, and if it reaches zero, the Revenant will turn into an infected. Revenants even have a new profession available. They can also harvest materials without tools.

Rise of Kingdoms (―万国覚醒―)

held a Summer Festival event, which included an ​exclusive summer themed story with new chapters opening as the event progressed, festive preparation with clear missions within seven days to earn rewards, and much more.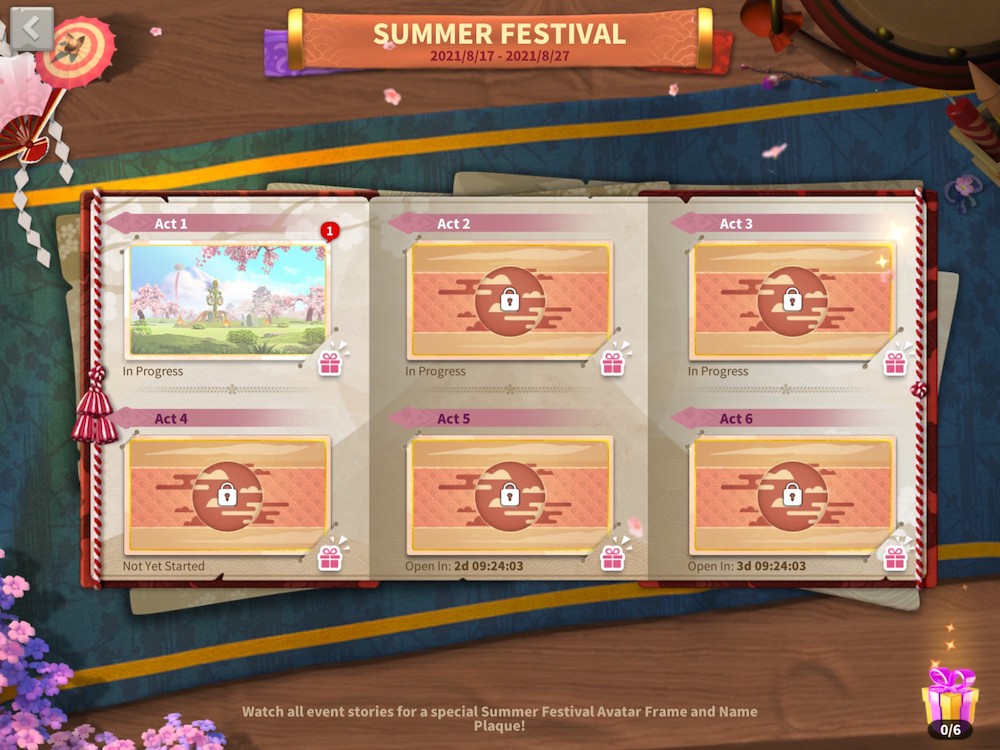 Princess Connect! Re:Dive (プリンセスコネクト!Re:Dive)

introduced a large-scale co-op event, Legion War. The event was essentially a series of large asynchronous co-op battles played server-wide, meaning that even though each player attacks the bosses individually, all the players attack the same boss. Hence the boss' health bar is shared with everyone.

Players can set up

Support characters

for other players to use. If a player has a low-level team, they can use some of the available Support characters to strengthen their team and up their damage.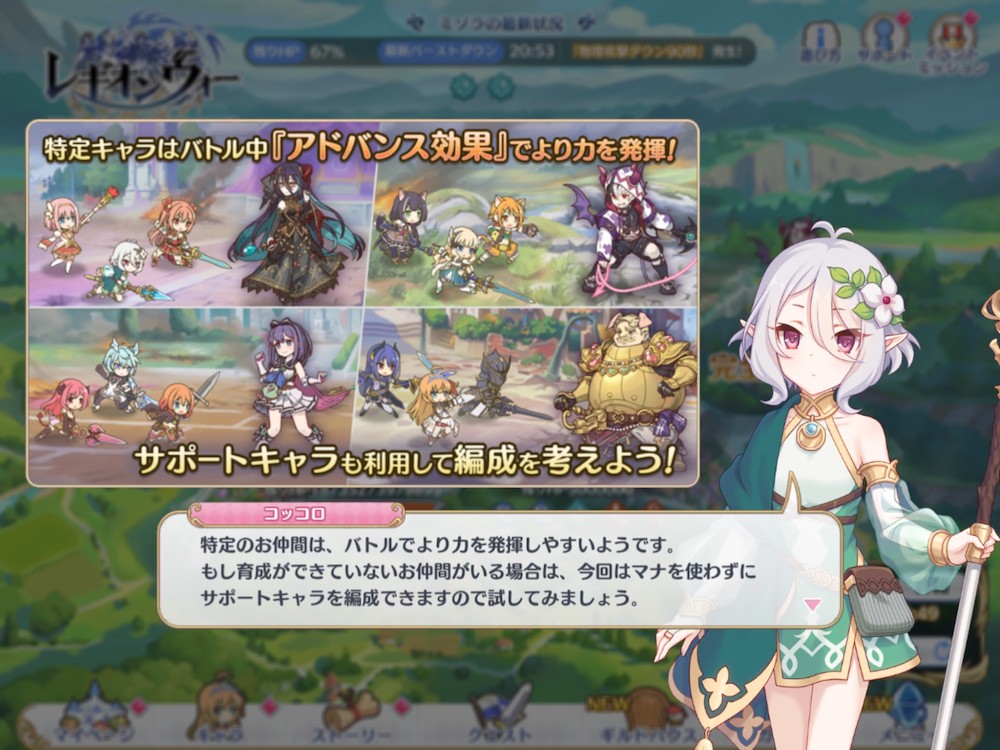 Re:Zero kara Hajimeru Isekai Seikatsu (Re:ゼロから始める異世界生活 リゼロス)

held its first ever story event, Summer Party. Part 1 of the Summer Party event included nine stages, each with about 3-6 battle levels to clear. Some of these levels also had a story chapter depicting the main characters on a beach outing battling octopi, splitting melons, etc. A few stages also forced event characters in the party, allowing for a test drive before purchase from the event gachas.
As we can see, the Japanese mobile game market seems to have been full of event after event in August. In addition to previous events, our JP analyst spotted some end-of-season festivities, which are usually related to watching fireworks (Summer Hanabi events). These types of events were at least in the games like The Symphony of Dragon and Girls (ドラゴンとガールズ交響曲), Saint Seiya Rising Cosmo (聖闘士星矢ライジングコスモ), and ディズニー ツムツムランド.
Collaboration events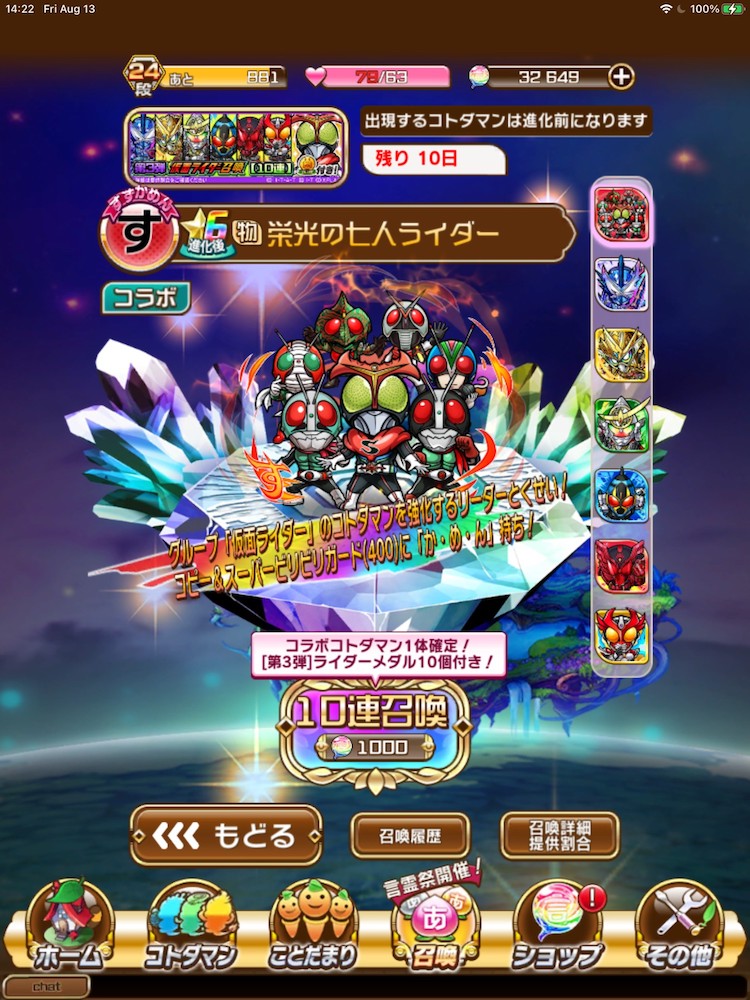 Medarot S (メダロットS)

had a collaboration event with MegaMan.EXE anime. There were various event stages to clear with a couple of simple

story scenarios

to read. Two characters were featured in the gacha as robots.

Chain Chronicle (チェインクロニクル)

popped up from 300's to 100's in top-grossing with

Sword Art Online collaboration

. The event featured various quests to clear and story to read. Players could obtain the main character Kirito by playing quests. Other collaboration characters like Shion, Asuna, Leafa, Yuuki, and Alice could be obtained through gachas.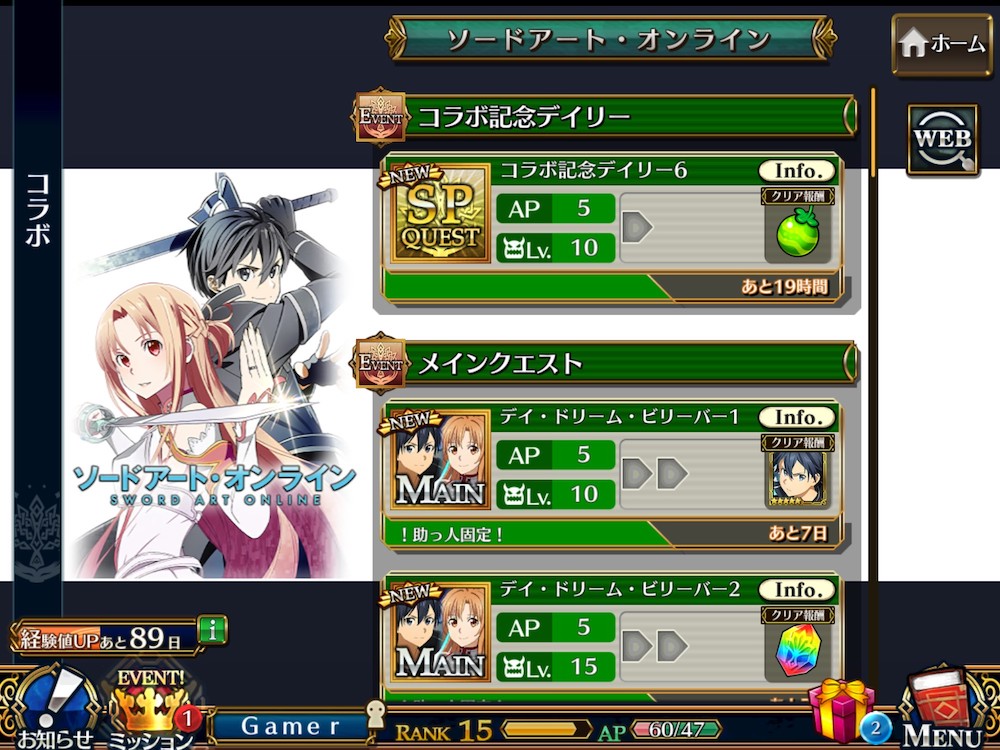 In Japan,

FFBE幻影戦争 WAR OF THE VISIONS'

collaborated with

Final Fantasy XV

in August. The battles featured enemies from FFXV, and players could unlock special weapons belonging to collaboration characters through the battles. Special Chocobo Expedition location was available for slowly accumulating collaboration materials. All players got a free Prompto from a special gacha banner, while Noctis and Aranea could be obtained from other banners.

If you didn't know yet, voice actors are highly regarded in Japan. To celebrate the marriage of one of the game's voice actors, War of the Visions FFBE offered a free 10x gacha pull for all players, which gave the players the character she voice acts, one set of awakening materials, and a special max awakened ring accessory.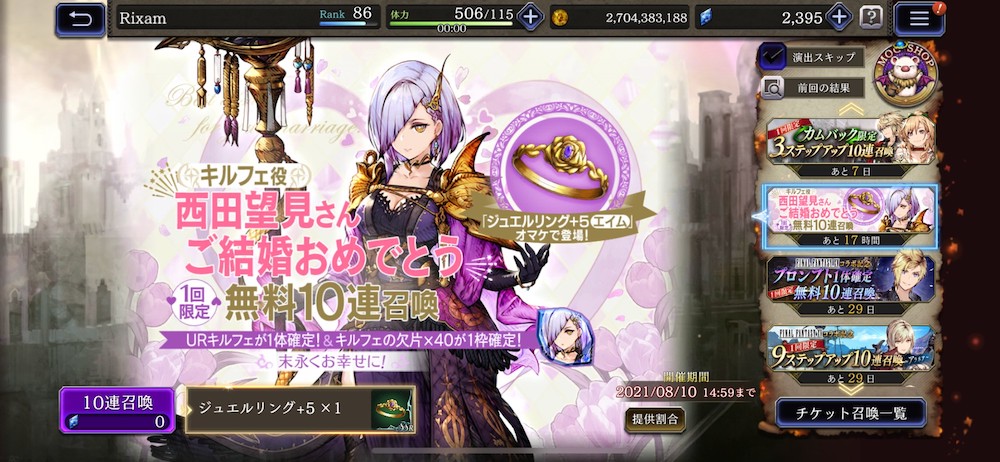 Puyo Puyo!! Quest (ぷよぷよ!!クエスト)

organized a month-long collaboration event with Re:Zero Kara Hajimeru Isekai Seikatsu! Fourteen characters from the series make an appearance, and seven of the normal Puyo Puyo!! Quest characters dress up in Re:Zero style for the event. The characters can be obtained from two event gachas (one free 10 pull offered for both), and all players get the character Subaru as a gift.

Ash Tale (Ash Tale-風の大陸-)

had a collaboration event with Nonyaara. Nonyaara is a Taiwanese cartoon cat with content mostly on social media platforms. The event included, for example, collaboration prizes, tasks, offers, and two minigames.

LINE PokoPoko

collaborated with manga and anime series Urusei Yatsura. Players were able to play event levels with Urusei Yatsura's Ramu as a puzzle piece.
Anniversary events
Umamusume Pretty Derby (ウマ娘 プリティーダービー)

celebrated its half anniversary with a generous login calendar including gems (2400 in total), event support cards, and 3000 gems gifted to players (for perspective, ten gacha pulls cost 1500 gems), and a one-time half anniversary gacha guaranteeing a 3-star character for 1500 paid gems.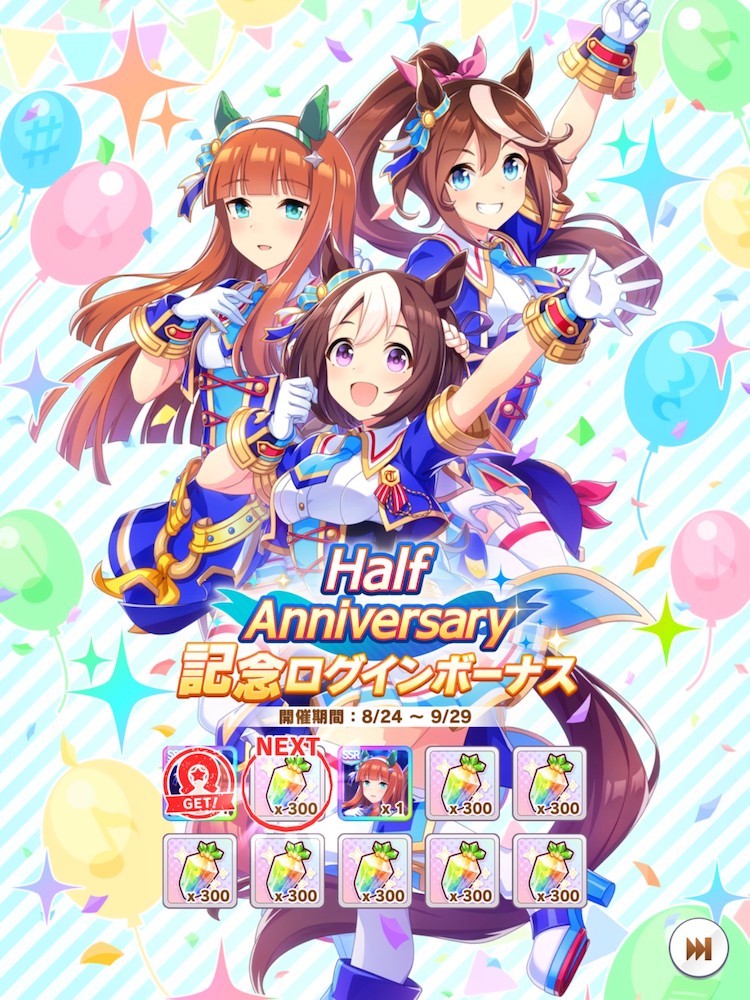 NieR Re[in]carnation

celebrated its

half anniversary

in Japan. There was an event storyline with a surprisingly heartwarming plot for a NieR game. Even the enemies wore birthday cake hats. By farming the event quests, players got event currency that could be used to exchange a special max rarity costume version of the main character. Using featured event characters and their weapons gave additional event currency as a drop.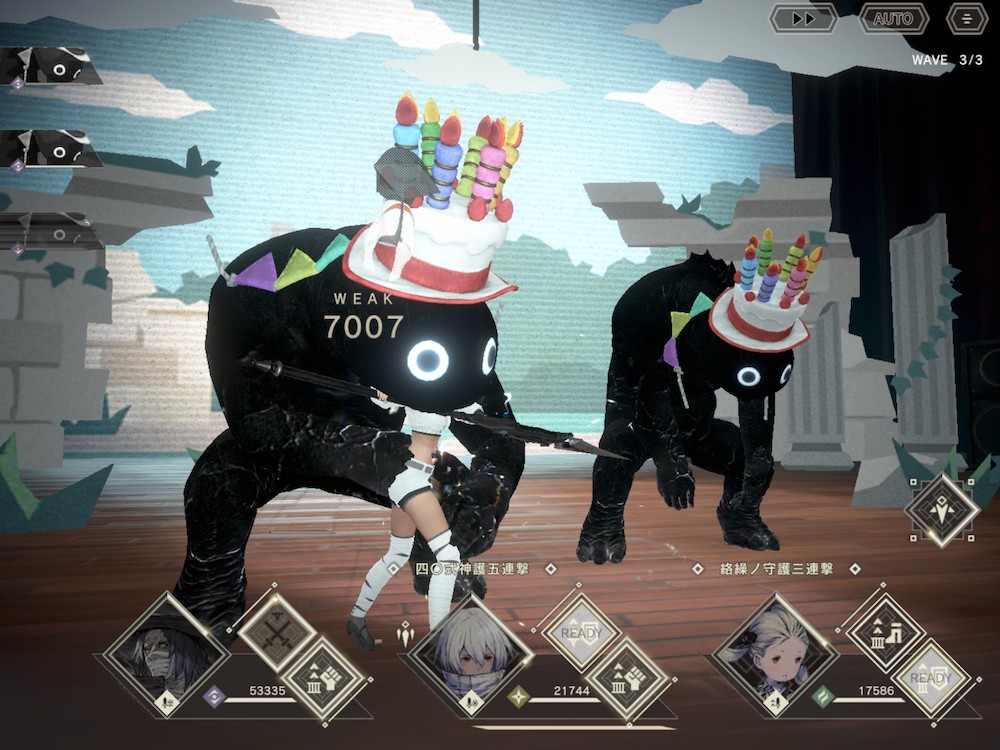 New on the market
Finally, let's take a look at new interesting games that entered Japan's top 200 grossing list in August:
State of Survival

was released for Japan's mobile game market. If you didn't know, the game was discontinued for Japan in July, pending a new release on a separate ID. The game is currently ranking around top-grossing 125.

Marvel Future Revolution

also made its debut on Japan's top-grossing 100 list.
Another interesting top-grossing entrant, peaking in the top-grossing 35, is

Nogizakateki Furakutaru (乃木坂的フラクタル)

, a musical auto-battle RPG featuring the girl group Nogizaka46.