Game Updates are crucial for competitor tracking and can also give you excellent game content ideas regardless of your game's genre.
Let's take a look at Rise of Kingdoms in this example. To give some extra insight, I'll add some personal comments on this one from a player's perspective.
So first things first, you'll find the history for an individual game by clicking the Update History button on the game's overview page.

Just scrolling down can reveal a great deal of information about the game's updates, such as how often developers introduce new content to the game. Moreover, going through the individual updates can give you more insights into the game and even the genre if you spend some time reading and diving deeper into them.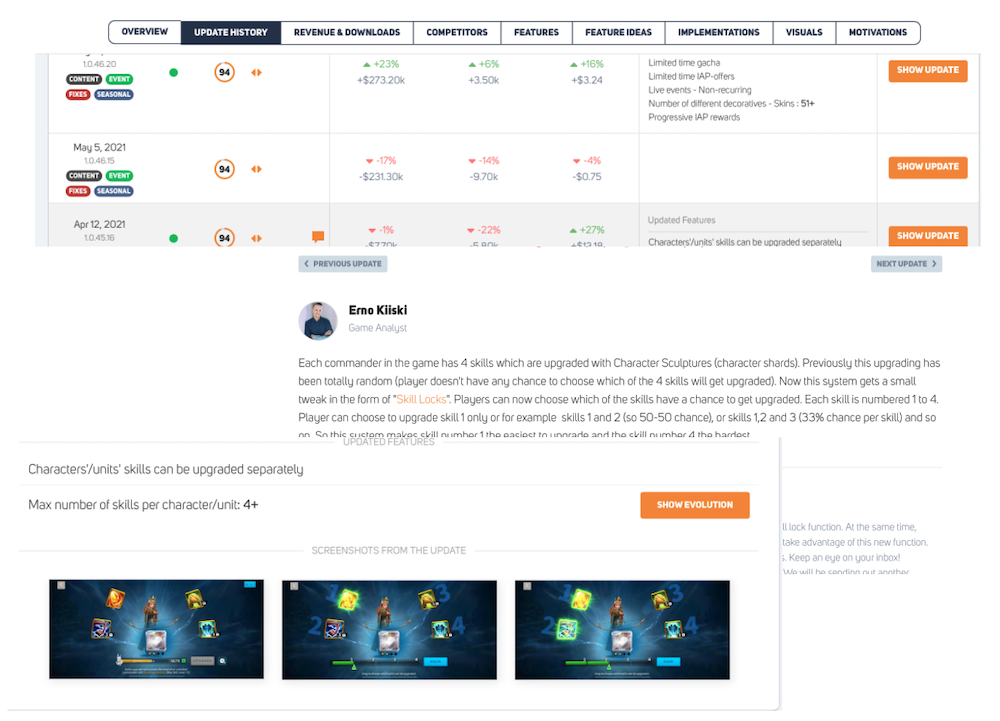 So what can we find from here? Regarding Rise of Kingdoms, there are a couple of interesting executions on particular Seasonal Events that include a "mini Battle Pass," so let's take a look at them!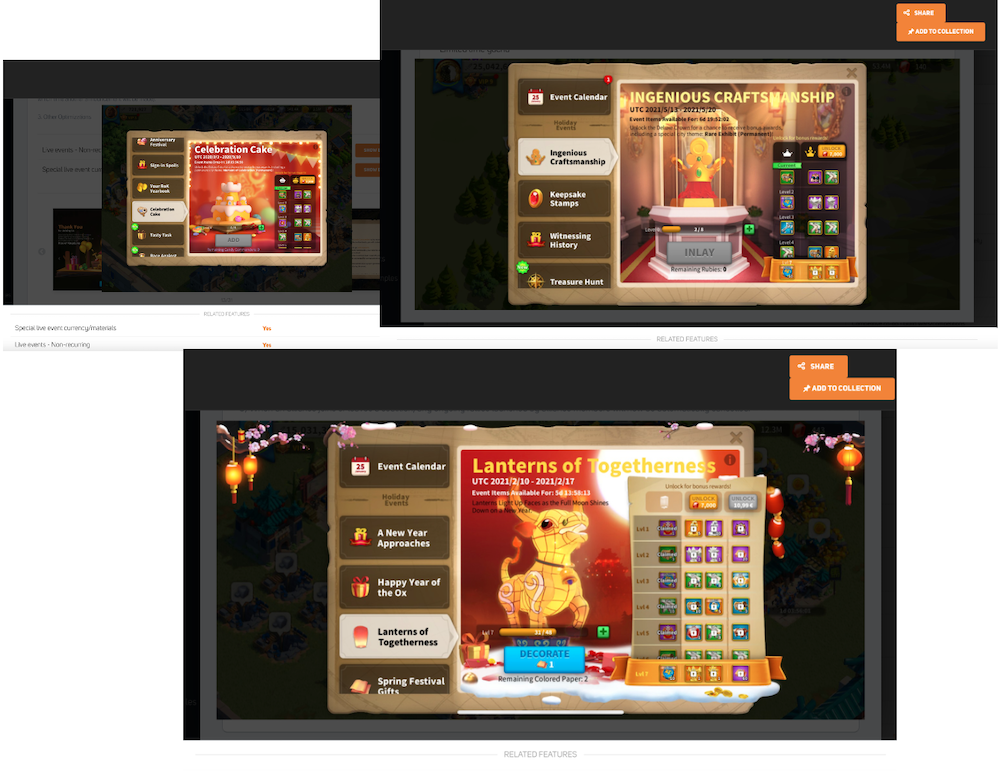 Now, what you can see here from these update analyses is that this event-related "mini Battle Pass" has a Premium Currency layer. Moreover, during the Lanterns of Togetherness event, there was even a third layer that required you to purchase Premium Currency before you could get it.
The 7000 Gems required to purchase the layer are obtainable for free to play but would take about two months or so. Therefore, these updates include some attractive "incentives" for IAPs to get the gems.
Buying the gems via IAPs would be around 20€-30€, and the duration of this "mini Battle Pass" is around 7-days (usually). The progression is seen quite fast regarding this short duration, and if you are active, you might start with the free layer, BUT once noticing that the potential rewards keep stacking up, it is really tempting to buy the premium layer. For example, I've spent some money to get these layers as they offer some great rewards for being active for the duration of the event.
Now, you might be interested to know how the event eventually performed, so let's check out how the Lanterns of Togetherness event did.

It seems that the event went pretty well when checking the iOS estimations. Oh, and it's good to remember that this specific update had the third layer mentioned above.
But as I said, these updates include some other well-designed stuff, too, so you should definitely dig into the comments and implementations more deeply. I highly recommend checking out Rise of Kingdoms Update History, as there is a lot of excellent content for the players. 🙂
Want to see how you could use GameRefinery service in your development? Feel free to schedule a call!
If you enjoyed reading this post, here are a few more you should definitely check out: