Tougher competition in the games industry turns up the pressure on companies and studios to harness analytics earlier in the app lifecycle. Sure, you can launch a feature in your game and then conduct A/B testing to determine whether it flies or fails with your audience. But it's smarter, faster and cheaper to make your decision based on analysis and insights into the features that make leading mobile games addictive and extremely popular.
The approach sounds simple enough, but it's tough to implement. It assumes developer teams have the wherewithal to dedicate the time and resources to monitoring trends and shifts in player preferences. More importantly, it assumes they could make a correct call based on their take on what *appears* to be popular. It's a lot of guesswork – and a lot of room for error.
As Camilo Fitzgerald, Analyst at Futureplay Games, a Helsinki-based studio best known for its "view-to-play" ad-based mobile gaming portfolio, puts it: "Feature prioritization in games is currently quite subjective." Arriving at decisions with high confidence requires hard work and hard data. "It's a full-time job to keep track of just 10 or so games, and during busy periods key feature updates are missed."
Lean, mean and data-driven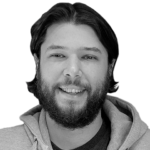 Manually monitoring the competitive landscape for cool features is not just time-consuming. It's also distracting, stealing the attention teams could – and should – be focusing on watching competitors and the overall competitive landscape. In a market Pocket Gamer reckons has seen the addition of nearly 2,000 games in August in the Apple App Store alone, speed to market isn't enough.
This is where relying on the results of GameRefinery feature level data – powered by machine learning and deep analysis into 200+ features across to the top 200 grossing games, as well as hundreds of games outside the top 200 grossing list – doesn't just cut time teams need to pinpoint and prioritize winning features. In increases the effort teams can focus on making the improvements that matter most. The outcome is what Fitzgerald calls a "lean process and a faster development cycle."
Feature-list approach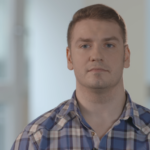 But some companies are taking it a step further, using benchmarking data and features to make business-critical decisions in the concept phase of the game. Pixonic, the Moscow-based studio best known for the massively popular multiplayer mobile game app War Robots, uses GameRefinery to identify features and calculate revenue potential.
As Vladimir Krasilnikov, Head of Game Design at Pixonic, puts it, this is where the GameRefinery analytics tool can be a "huge help" for designers. "As a game designer, it's important to stay aware of the changing market, but it's also important to find out which games are gaining critical mass in the market and why."
Pixonic also makes good use of GameRefinery's real-time feed, a unique aspect of the service that allows developers to stay informed about game feature trends and implementations, as well as the impact on revenues. It helps to "find out where to focus when designing game concepts, features or updates and benchmark our games to competitors," Krasilnikov explains.
It's insight Pixonic has put into action to identify and implement the latest feature to the game. "The marketing team insisted that we should add characters to War Robots – but we weren't sure whether that was important or how we should implement the feature," he says. Fortunately, working with GameRefinery helped Pixonic on both counts. "The feature suggestions helped us make the decision, and we gained important information around how to realize this feature in the game."
Hunches don't hack it
Games developers aren't the only ones bullish about the place and potential of the right features set – one that matches your target audience and their appetite for game mechanics – at the core of competitive advantage and commercial success. Understanding that the feature set is responsible for 40-60% of the total revenue potential of a game, VCs are also interested in using analytics to determine if the companies high on their radar also have a commercial hit on their hands.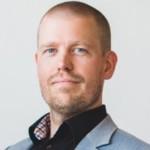 Samuli Syvähuoko, Founder of Sisu Game Ventures, an advisory and investment company focused on games, sees the GameRefinery tool as a "sanity-checker " for game developers. As he puts it: "It's a tool to make sure you are implementing the right features in the right order, using your resources correctly."
Using the tool is also a sign game developers have done their homework. "If a developer pitches their concept to me, they will get some serious plus points if they have used GameRefinery's service to analyse their game or concept,"he says. It shows "they are making informed, rational decisions without relying only on a hunch, so I'm more certain that our investment is in good hands."
Being able to make data-informed decisions about your game produces results that help to acquire players, build competitive advantage and – even – convince VCs. Besides, in an industry that has grown into what mobile analytics, monetization, and advertising company Flurry calls a dog-eat-dog world, guessing is no longer an option.
****
GameRefinery has opened free access to its service, allowing mobile game developers, publishers and investors to road test the service. Sign up at www.gamerefinery.com
and take it out for a spin.