Match 3 types – Single-dimensional vs. Multi-dimensional
Puzzle games and especially match 3 puzzlers have been in the limelight of mobile game top grossing lists for as long these lists have existed – and it seems that they are not going anywhere. This, of course, might not surprise many of us: match 3 games are easy to learn, simple to play and don't take much of your time to get that sweet, addictive feeling of accomplishment.
To put it short, mobile platforms and match 3 puzzlers fit together like peanut butter and jelly. But how does the match 3 genre look today and what does the future have in store for it? Are we going to keep crunching those same candies happily ever after, or is there some kind of evolution and change looming in the horizon?
Before diving into the success factors of Match 3 puzzle games, let's first check out, how match 3 puzzlers are nowadays divided into two main "archetypes".
1. Single-dimensional
The simplistic casual ones, with only one layer of the core game. In these games, it's all about connecting pieces on the board (cakes, candies, fruits, monsters -you name it!) by swapping, shooting or linking them. Levels follow each other in a strictly linear way – you complete a level and are then thrown right into the next one. There are no characters, buildings, gear items or other "layers", it's just you, the board and an endless string of levels ahead of you. The gaming sessions are independent of each other, meaning that there is no link or plot to tie the levels (and you progression) together. Due to the simple nature of these match 3 puzzlers, we call them "single-dimensional match 3's" or just "SD3's". Some characteristics of SD3s are:
Single core layer

Linear level progression

Monetize primarily with consumable boosters, extra moves and lives/energy

No long-term planning necessary, gaming sessions and levels are not "linked"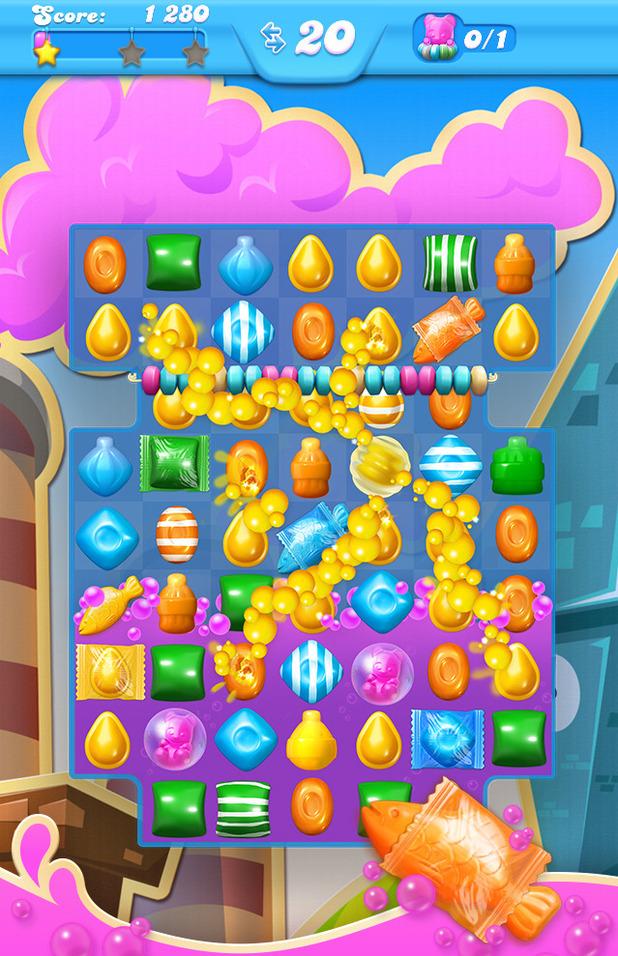 2. Multi-dimensional
The more complex match 3 puzzlers with two or more layers of the core game. These games usually bring RPG or CCG elements to the table to expand the game's core and lure mid-/hardcore players on board while doing so. You get to explore dungeons, fight monsters and develop your party, just like in RPG and CCG games, but now the fighting is carried out with a match 3 puzzle mechanics. We call these games "multi-dimensional match 3's" or "MD3's". Some characteristics of MD3s are:
At least two core layers (e.g. resource/party management + fighting)

Non-linear level progression

Monetize with consumables, extra moves and lives/energy, but also with collectibles and party progression

Long-term planning and development necessary, gaming sessions and levels are linked.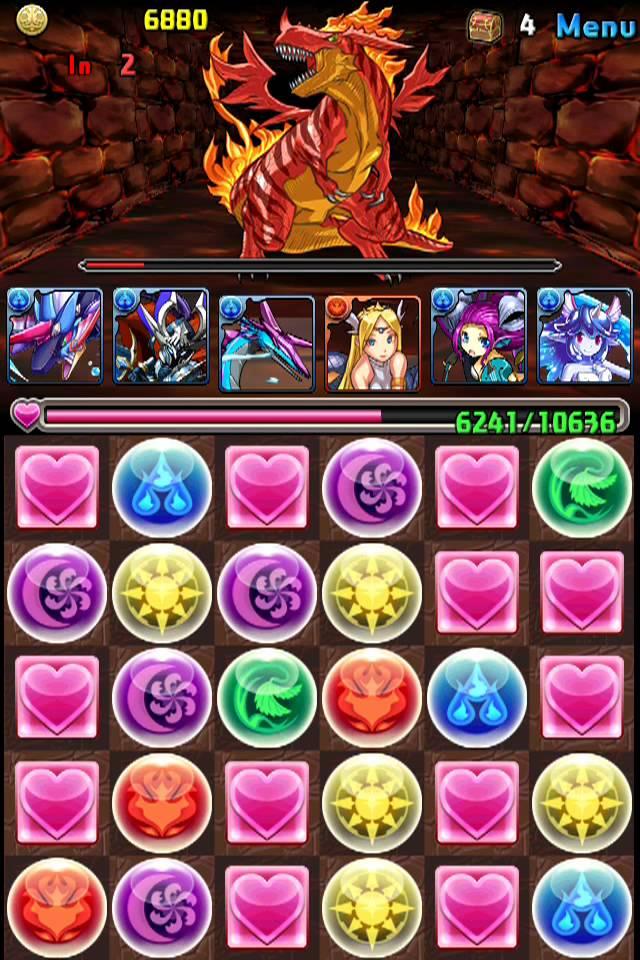 Both types have the potential to be successful – also in the future
If you look at the top grossing charts of the biggest western markets from the past year or so, you can see that there are success stories in both of these subgroups: Candy Crush Saga and its younger sibling Candy Crush Soda Saga have been standing on the pinnacle of US top grossing charts for a while now, while games like Marvel Puzzle Quest and Puzzle & Dragons have also found themselves grossing very well.
One might argue that at the moment, the SD3's have the upper hand (mainly thanks to King), but that's not actually important. The point I'd like to emphasize here is that in the current markets, you can hit it big, whether you go with more casual match-3 or come up with a RPG/match 3 hybrid, because the demand for both of these genres exists.
The key is to include the right set of features and implement them in the right way so that your game fulfills the needs and wants of today's AND tomorrow's markets. That's what separates the success stories from the ones that you have never heard of. To put it in another way: know the market trends and prioritize the features that really matter in terms of success. Don't concentrate solely on making the match 3 game YOU want to play – give your audience what THEY want.
3 characteristics of a successful match 3 game in the future
As the core loop and the monetization structures of SD3's and MD3's differ from each other quite a bit, they also have different sets of "optimal" feature sets that bring home the best results in today's markets. In the other words, it's crucial to know, what things work well (and what don't!) in SD3's and what features you should include or exclude when creating a MD3.
That being said, there are also some "must-have" features that are shared by both of these match 3 subgroups. Through advanced predictive modeling and trend analytics, we have been able to find clear signs of upcoming trends of match 3 genre in the western markets. To give you a taste, I have listed here three general things, which are good to remember when designing your next SD3 or MD3 hit game.
1. A lot of different things to play with
The match 3 genre is very saturated at the moment. Players have a lot of different options to get their daily dosage of swapping candies or jewels, so they like to have something new brought in front of their faces and fingers on a timely basis. According to our database, the games that find ways to constantly bring new things to the table are the ones that have the highest chances of success in top grossing charts. In SD3s this could be more special board pieces or different level goals, while in MD3s you can give your players a bit more multifaceted party development mechanics and encourage them to optimize their tactics with special level-mechanics. The idea is to develop a game that is fun to play for months or years, not only days or weeks.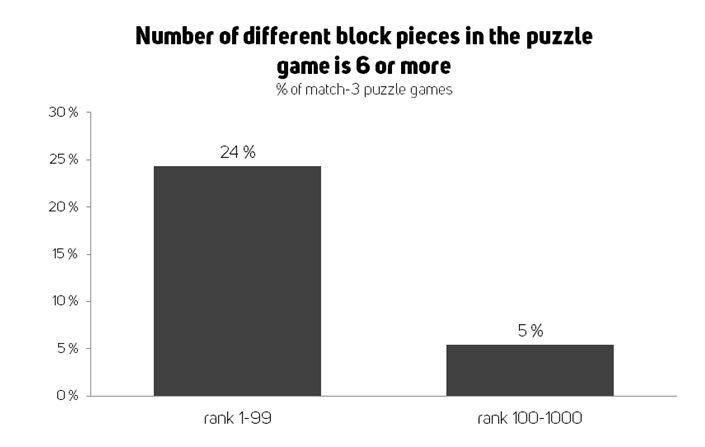 2. At least some degree of non-linear level progression
Even though a simple linear level progression has worked very well in many SD3's, it doesn't mean that it's unarguably the best way to go. As we discussed in the previous point, players today like to be surprised at least time to time. By introducing some level of non-linearity to the level progression, you are able to give them new exciting challenges they can't wait to get their hands on. For example, a special level with unique challenges and rewards departing from the main path of the game not only surprises the player positively, but also acts as a clear longer-term goal for him/her ("I MUST know what that strange tower there is…maybe I play a couple of levels more just to get there…"). MD3s have always been familiar with this concept, but SD3s have only recently started to use it to their benefit – and the trend is pointing up with this one.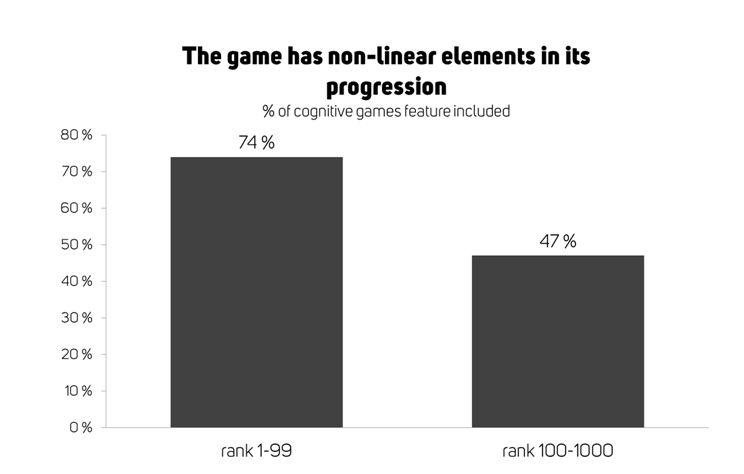 3. Loyalty to the original idea
One of the reasons some new match 3 puzzlers have been so successful is the fact that they actually are match 3 puzzlers. What I mean here is that when trying to find new things to spice up your game, you should be careful not turning it into something that differs too much from the expectations of your audience. Human nature is sometimes a bit fickle: it wants to see and experience "new" and "unique" things, but at the same time, it feels comfortable with everything it knows well and is used to like. This holds true for literature, movies and – not surprisingly – also with mobile games. The key is to find the ways to stand out from the crowd and your competitors by bringing something new to the table BUT at the same time manage to maintain the familiar core elements your audience is used to love.
So that was the first part of our blog series about match 3 games. In the upcoming parts of the series, we will focus in more detail on single- and multidimensional puzzlers and what you need to take into account when building the next big hit.
This ends the first part of our Future of Match 3 -series. In the next parts (jump to part II and part III), we will discuss the biggest trends in both single-dimensional and multi-dimensional Match 3 games. We will also give you some data-driven tips on how to boost the commercial potential of your next Match 3 title.