Fresh mobile game market insights are here, handpicked by our GameRefinery game analysts! April's highlights include Clash of Clans' Starter Challenges feature, which tries to alleviate the problem that games that have been around for years are having with catch-up mechanics, China's long-present "Immortal" games that are now spreading to new territories, and Japan's Golden Week that inspired some of the games to join the festivities with their own seasonal promotions. But this was only a handful of last month's insights, so keep reading to find out what else happened in the mobile game markets in April.
The data and examples shown here are gathered from the GameRefinery service, which you can access here. If you're interested in checking more than 2.5k unique, high-quality overview pages across our genre taxonomy & markets, you might want to pay a visit!
US Market Overview
Clash of Clans'

big and long-awaited update brought a new Town Hall level 14 (the previous Town Hall update was brought over a year ago). Moreover, the update introduced a couple of new features: Hero Pets, Battle Builders, and Starter Challenges. Hero Pets are new "secondary tier" characters that players can equip to their Heroes. The pets have varying skills and use-cases, and they accompany the hero to the battlefield. They can also be upgraded to higher levels with Dark Elixir.

One of the significant challenges for mobile games that have been around for years is catch-up mechanics. How can new players get anywhere near the high levels if the progression curve has been the same for multiple years? In this update, Supercell introduced Starter Challenges, which tries to alleviate this problem. It's a "task → reward" system very similar to the Season Challenges (Battle Pass), and it brings a lot of rewards for players in Town Hall 2 – Town Hall 6. The Starter Challenge feature is not monetized in any way.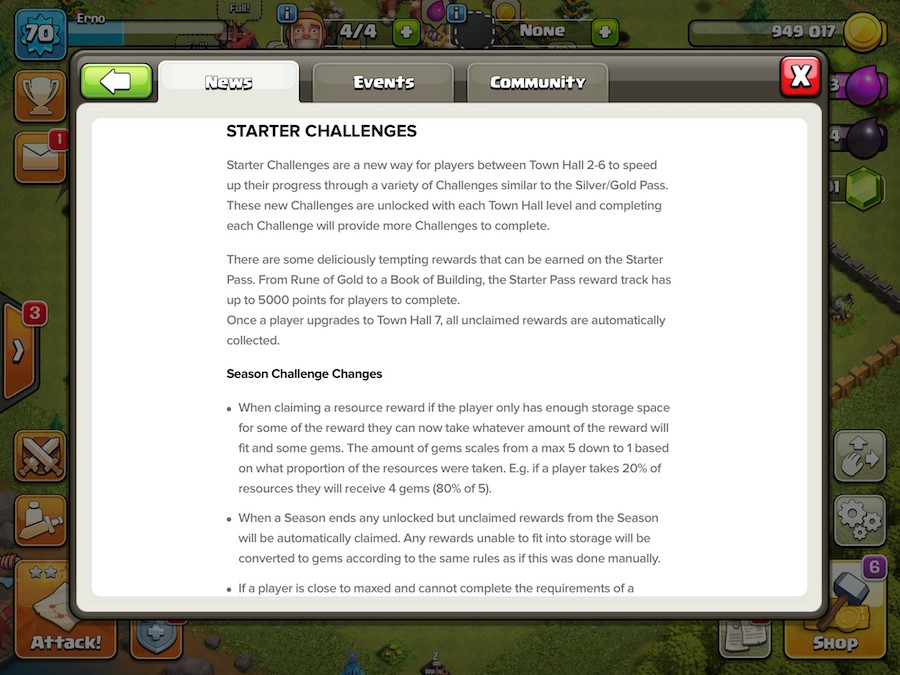 To celebrate 10 million downloads

Cookie Run: Kingdom

had a 21 day Super Raffle with special real-life prices ranging from Starbucks Gift Cards and Food Delivery Gift Cards to Brand New Refrigerators and Gucci Wallets. Cookie Run's event is unusual by Western Standards, as mobile game events with real-life prizes are more often found in China or Japan. The event evidently boosted players' interest in the game as it made an appearance in the US top 200 grossing list for a few days.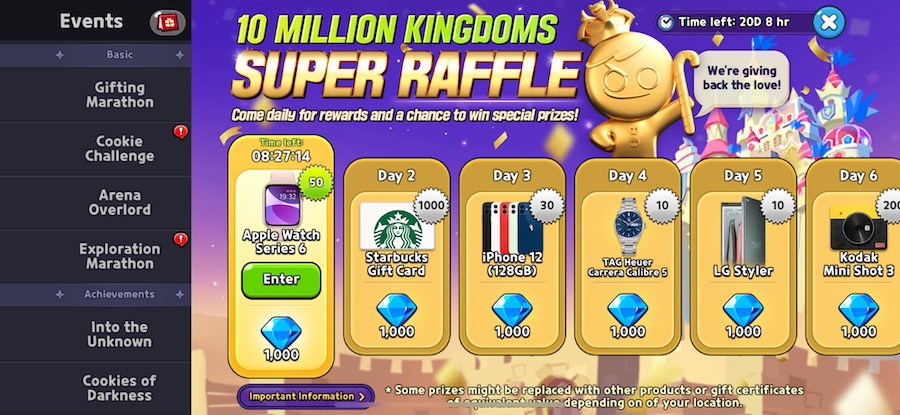 Yahtzee® with Buddies Dice

introduced a new recurring co-op event called Treasure Hunt, where you dig up treasure in ancient Egypt with your team of explorer buddies, trying to get as many rewards along the way as possible.

State of Survival and the Walking Dead

crossover event is, for the lack of a better word, massive. The still ongoing event will last around 200 days and includes Daryl Dixon as a new character, brand new PvE-mechanics in a separate playing mode, collaboration quiz, two gachas, and achievements with their own collectibles album.

The Seven Deadly Sins: Grand Cross

did its first-ever collaboration with a live-action series with a massive SDS x Netflix's Stranger Things collaboration event! Once again, the production values were through the roof with specially made cutscenes, areas to explore both in Liones and Upside Down, and four new heroes from Hawkings.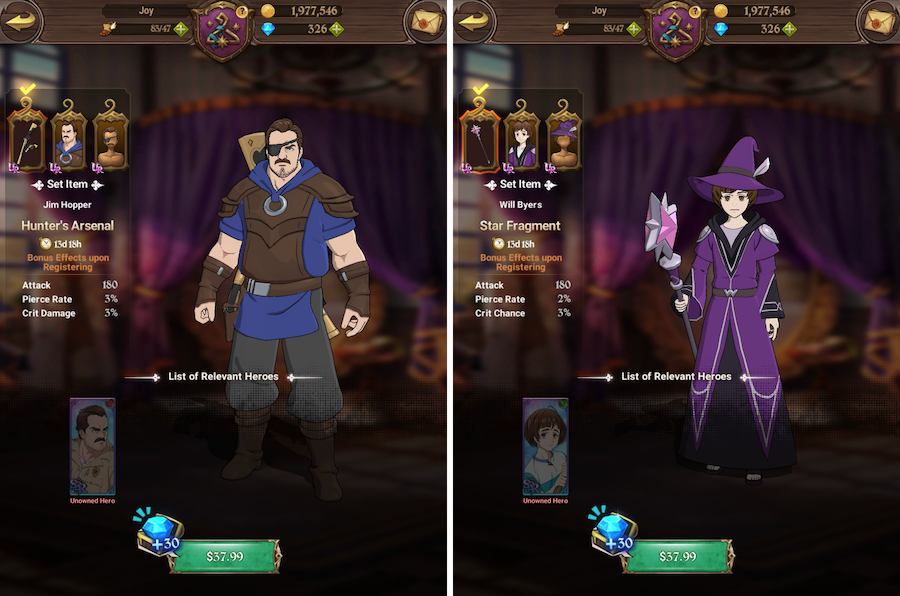 Lords Mobile: Kingdom Wars

had a huge Saint Seiya collaboration event with plenty of content to explore and special heroes to acquire.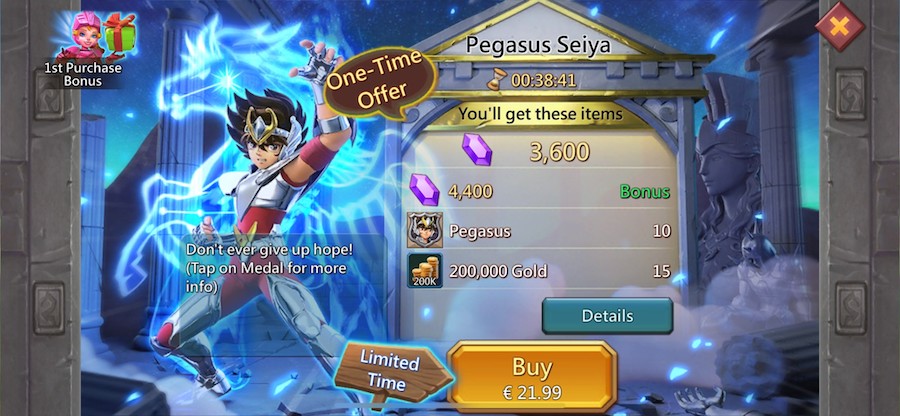 The biggest addition feature-wise in

Marvel Strike Force's

latest update was the new Costumes-system. The system offers players a chance to update various characters' looks by changing their costumes. However, the costumes don't change the gameplay or give any boosts, etc., so they are entirely cosmetic. Nevertheless, with the rich Marvel world, the selection of outfits is almost limitless, so the feature provides players a nice way to show other players which Marvel hero is their favorite.
Another mobile game event with real-life prizes!

Phase 10: World Tour

had an anniversary event that consisted of two different events; Birthday Feast and Jubilee Pinball (with iPhone 12 Pro Max as the grand prize), along with limited time IAP-bundles.

League of Legends: Wild Rift's

Patch 2.2 update featured the first Wild Pass season, second competitive ranked PvP season, position preference matchmaking testing event, and All Random All Mid (ARAM) special game mode for a limited-time test period. ARAM is already familiar from the game's PC version, but in the mobile version, matches last around 15 minutes, giving fans a more fast-paced and shorter mode to enjoy.
Warm up your snowball-throwing arm — a 3-day test of All Random All Mid starts now!❄️💥 pic.twitter.com/O3o3dKOQnX

— League of Legends: Wild Rift (@wildrift) April 5, 2021
Roblox's

huge four-week Metaverse Champions event started in April, replacing the older yearly Egg Hunt event. Players need to complete tasks for four different Champions in over 180 different games in the Roblox metaverse.

Rush Royale

got a new Hero system. Heroes are another type of character for the game, and they act as a kind of "leader" for your team. You can only choose one Hero to be used per match, and each Hero has various skills and benefits that can be utilized in different situations.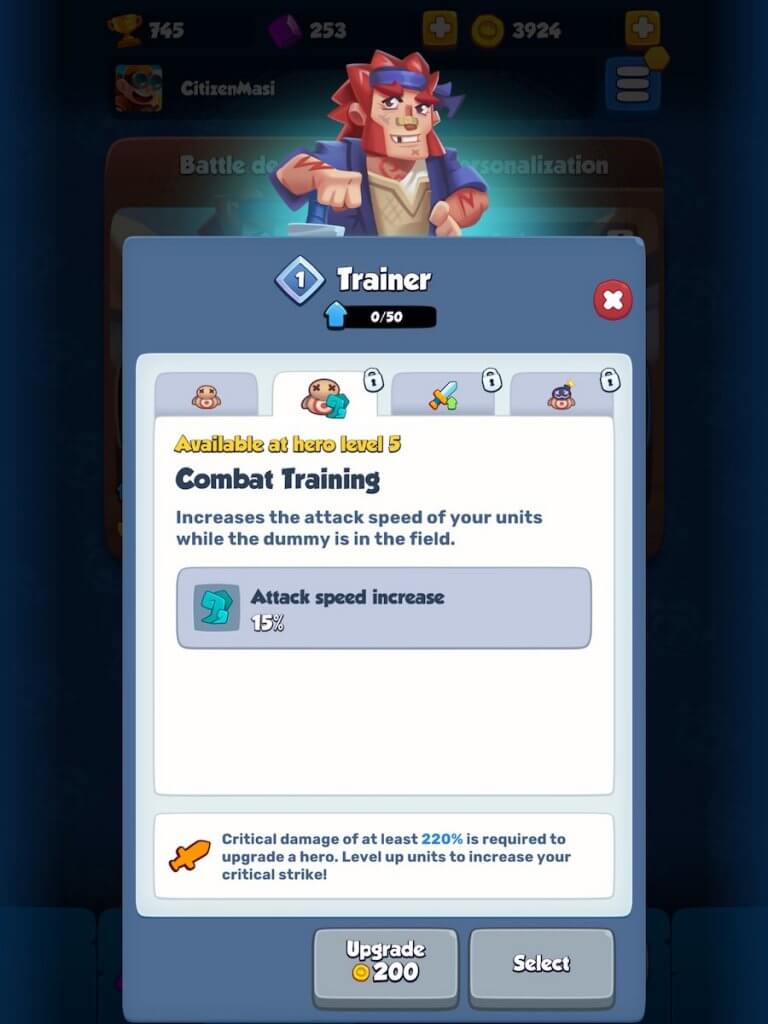 Dragon Ball Legends

added a new PvE competition mode, Tournament of Power, to the game. Competition mode's battles are completely AI-calculated automatic battles.
More Battle Passes appear to the mobile game market! Some of the latest ones are

Lily's Garden

and

LoL: Wild Rift's

versions of the Battle Pass plan.

Like we've discussed in our previous Analyst Bulletins, Battle Pass mania is spreading in the mobile game markets at an increasing pace. So, to help you understand what's actually happening in the market, we went over the recent market data on Battle Pass' popularity and price points and

shared our findings

on the GameRefinery blog. We also added some innovative Battle Pass implementations to show you how to stand out from the competition.
In April, the world celebrated Earth Day, and it provided a perfect opportunity for some of the games to join festivities to boost player engagement. Check out how Tennis Clash, Sky: Children of the Light, and State of Survival celebrated Earth week. Moreover, our US analysts spotted lots of Easter & other Spring events across all genres during last month.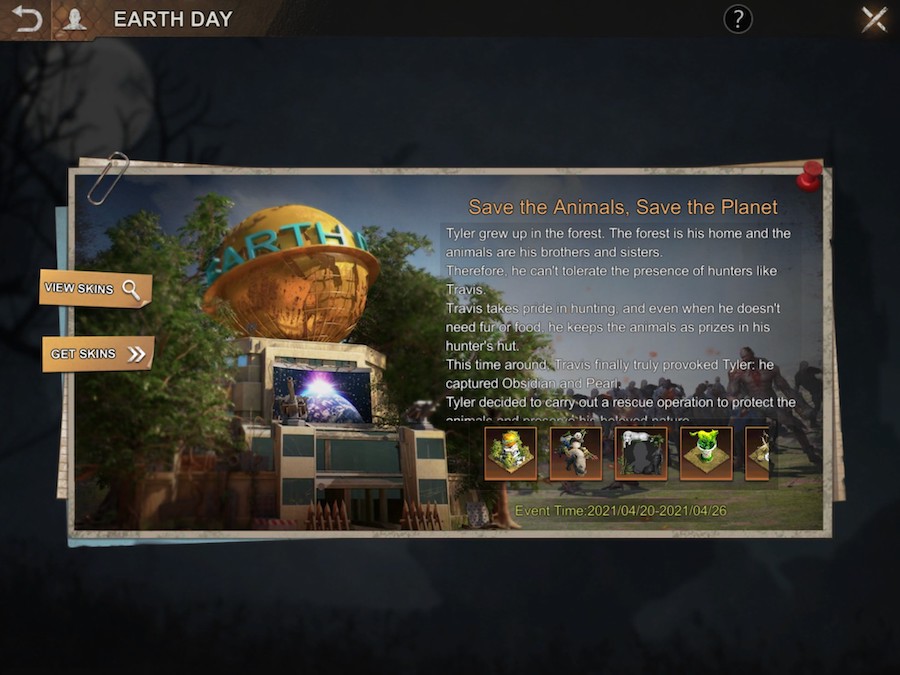 One of the latest event trends among Slots games seems to be these "board game" types of events. The event usually follows the following idea: Spin slots to get dice/wheel spins → progress on sideboard → get rewards → complete board to move to the next one. One example of these types of events is House of Fun: Casino Slots 777's Board Trip event.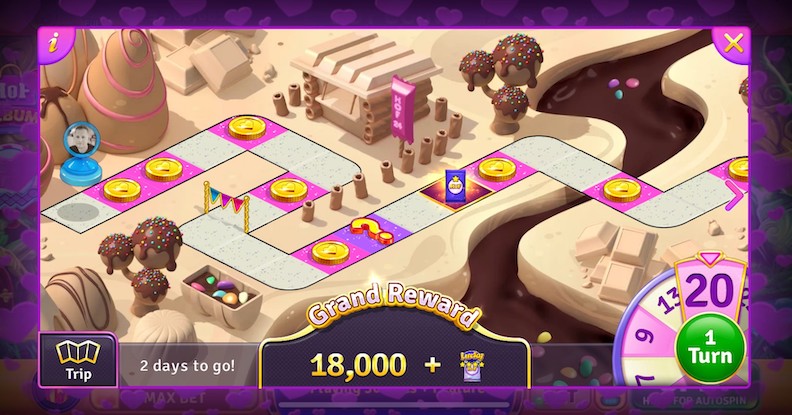 Finally, when we take a look at new interesting games entering the US top 200 list, there are two games that our US analysts have chosen for April's top picks: Summoners War: Lost Centuria and Magic: the Gathering Arena. The latter has been analyzed for the GameRefinery service already, so if you have access to our service, you can click the link to get a game analyst's key takeouts of the game.
China Market Overview
"Isekai"-themed TBRPG

Princess Connect! Re:Dive (公主连结Re:Dive)

did its first collaboration event with the anime "Re:Zero − Starting Life in Another World," which caused a nice spike in the game's revenue and downloads. The collaboration event featured an event storyline and game mode with an event-only NPC relationship development system, which allows the player to unlock more dialogue content with the Re:Zero girls as well as other rewards.

AFK Arena (剑与远征 – AFK)

went big with its 2nd Anniversary event. The anniversary event included new characters, special skins, login bonuses, a new event mode, and plenty of other content.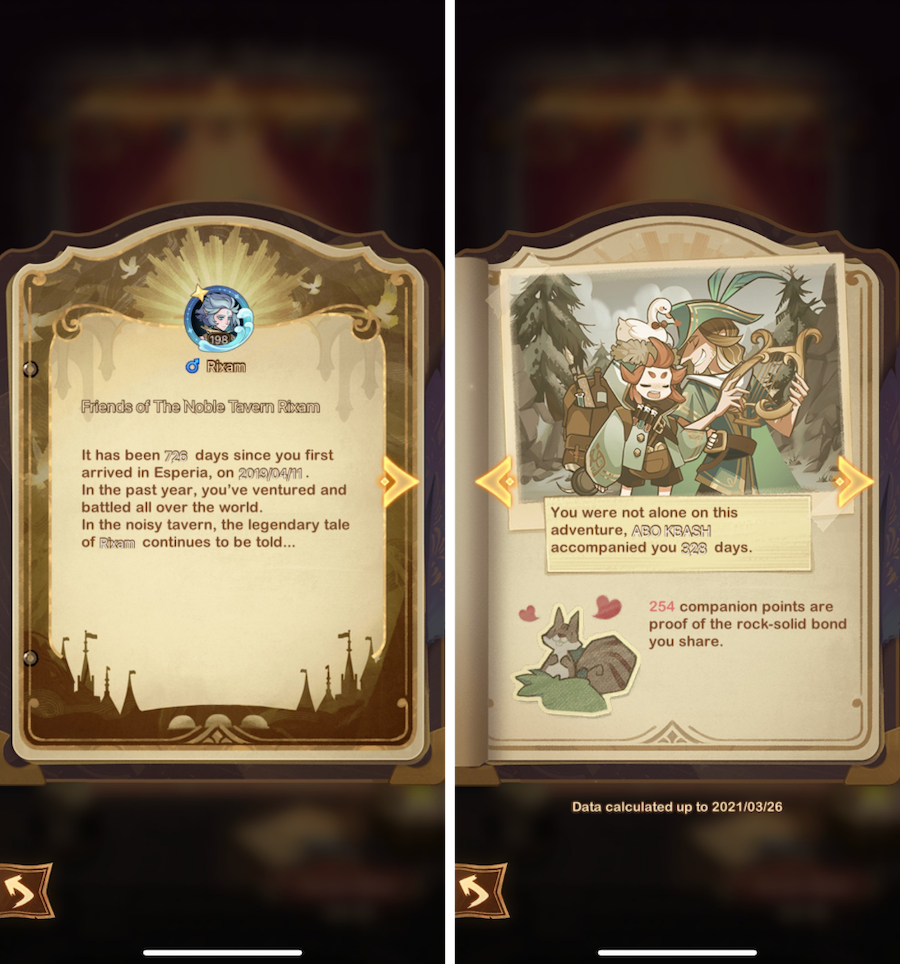 Contra: The Return's (魂斗罗:归来-战队集结 警备时刻)

second "smaller-scale" guild system 战队 got an uplift. In addition to revamped task system and new game mode, the latest update added an interesting online co-op task mechanic, in which two players need to be online simultaneously in 战队's specific "room" to unlock specific rewards.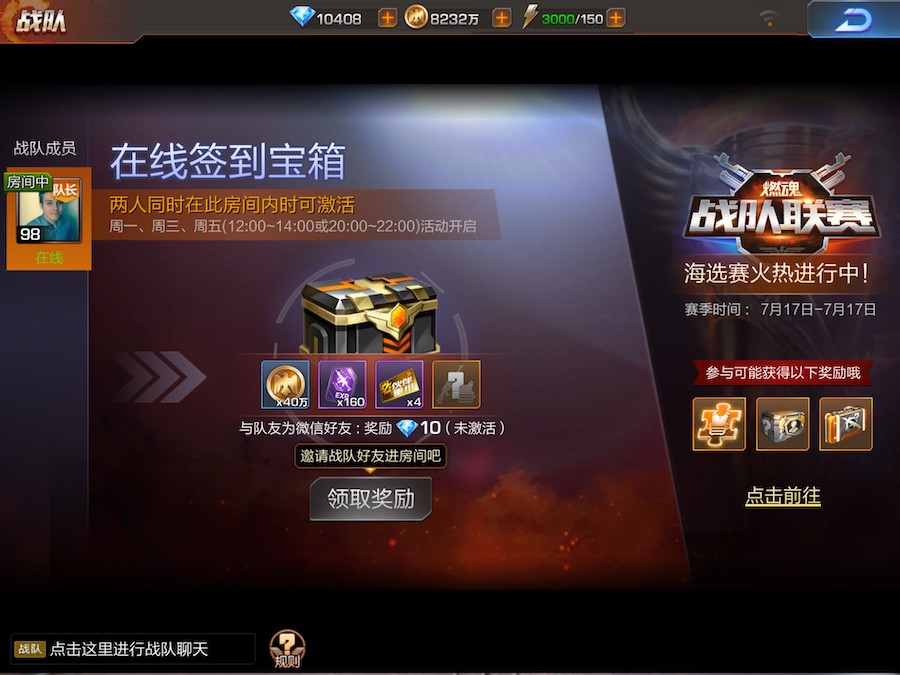 Call of Duty Mobile's (使命召唤手游)

CN version got a new Zombies-mode called 异变狂潮. The Zombies mode consists of synchronous co-op gameplay. A team of 4 players fights against NPC zombies that come in multiple waves. After the final wave of zombies, there is a boss fight, which has a monetized retry mechanic. It will be interesting to follow if/when this mode will be "re-introduced" to the Western version of the game.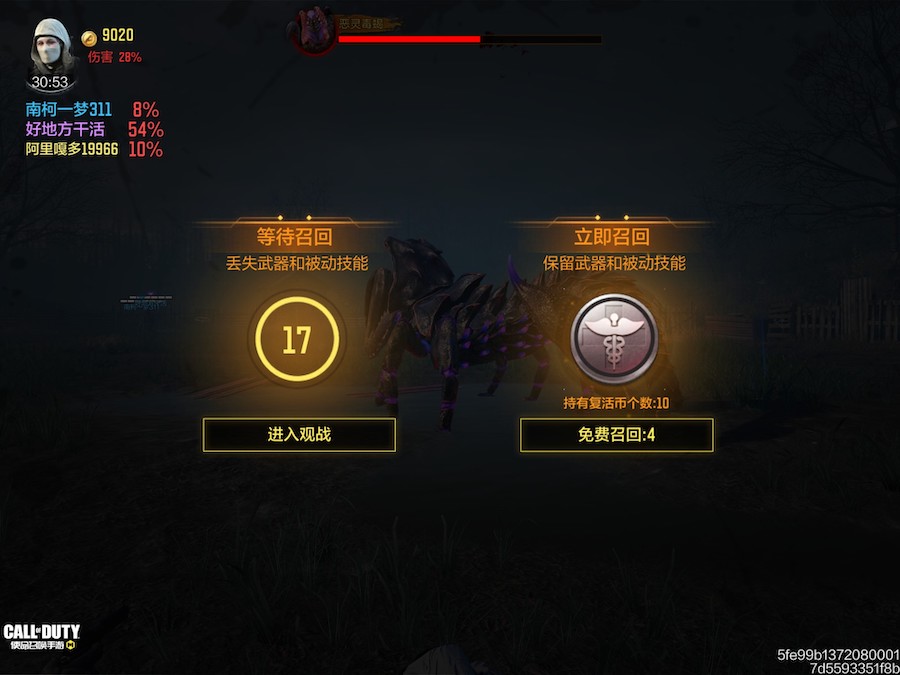 LifeAfter (明日之后)

had a promotional collaboration event, "Godzilla invasion" (哥斯拉入侵), where players could fight against real-size Godzilla.

Sky: Children of the Light (光·遇)

introduced a new season of Battle Pass, called Season of Assembly, which begins with new gameplay content revolving around a treehouse renovation theme. While the game's ranking has already dropped from a week ago, the new Battle Pass season gave it a nice boost, making the game one of China's top 10 grossing games for a moment.
"Immortal" games ("修仙游戏") are here! You heard it here first. Long present in Chinese DL rankings, it seems that these so-called "immortal" games have now started monetizing, as two "immortal" games have made it to China's top-grossing 200 list in April: 云端问仙 (Yun-duan Wen Xian) and 剑开仙门 (Jian Kai Xian Men). "Immortal" games are a new type of Sovereign game, in which instead of being a king, the player takes the role of a Daoist immortal ("Xian" in Mandarin), managing a sect instead of a kingdom. If seeing the words "Sovereign game" only raises more questions, don't worry! You'll find definitions of our new sub-genres from this genre taxonomy update post.
Lastly, when we look at new interesting games that have entered China's top 200 grossing list, two games have caught our CN game analysts' attention. A new One Piece game from Bytedance, called Hang-hai-wang Re-xue Hang-xian (航海王热血航线), managed to climb to China's top-grossing ten list in April, as well as reach first place in DL list. The second game is an Interactive Story/RPG game called Shao-nü De Wang-zuo (少女的王座), that managed to rise to top 100 grossing and to top 20 in Downloads.
Japan Market Overview
Big mobile game collaborations in April:
Octopath Traveler: Tairiku no Hasha (オクトパストラベラー 大陸の覇者)

had a Bravely Default collaboration event. The event features two characters, Adelle and Elvis, and character stories for both. A special dungeon with many bosses gives upgrade materials for Elvis and features a storyline that includes Edea and Agnés from first Bravely Default.

If Octopath Traveler: Tairiku no Hasha (Champions of the Continent) is a new acquaintance to you, we recommend you to

check out this blog post

, where our JP analyst shares what makes the Champions of the Continent game so special.
Maken Densetsu's (魔剣伝説)

collaboration events with The Rising of the Shield Hero continue! The new event has a gacha, login rewards, charge rewards, and another exchange shop with a new event currency.

FFBE幻影戦争 WAR OF THE VISIONS

introduced finally possibly its most anticipated collaboration event, Final Fantasy VII Remake. Players could battle against iconic FF7R enemies (Shinra soldiers, Sweeper and Guard Scorpion) in familiar locations from the games early parts while listening to various tracks from the FF7R soundtrack. The event featured many event-related achievements, bingo boards to clear for rewards, new characters, and plenty of other content.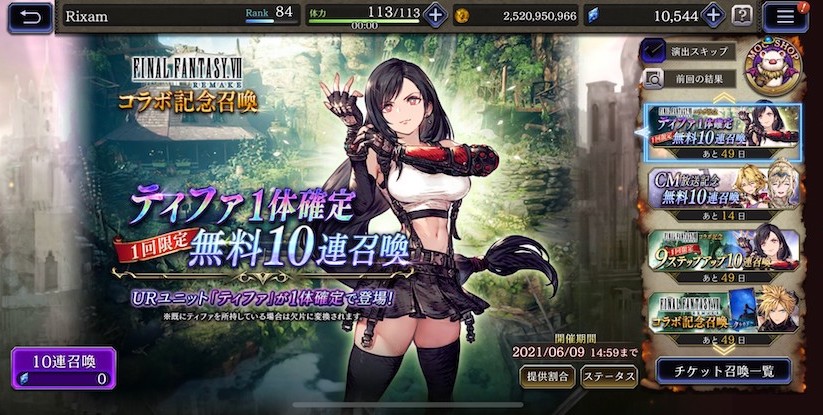 コトダマン-共闘ことばRPG

had a collaboration event with Attack on Titan. The event featured ​Attack on Titan characters, which were available from the event gachas, special event bosses, as well as an event quiz with Attack on Titan-themed questions.

KOF ALLSTAR

had a collaboration event with the hit series The Seven Deadly Sins (七つの大罪) that featured log-in bonus, collaborative characters, Battle Pass, collab gachas, special missions, and collab event dungeons.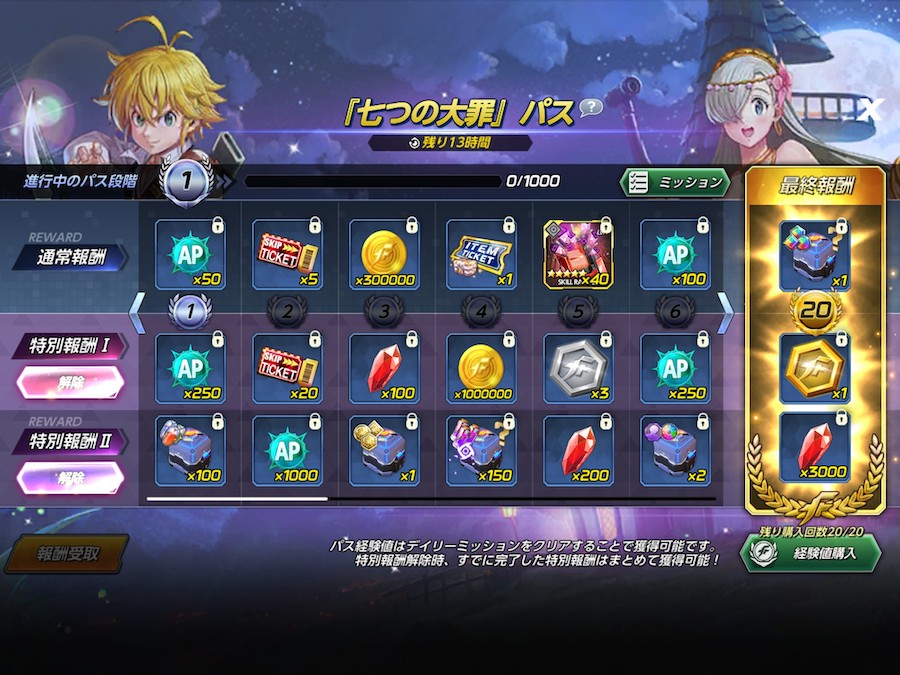 #コンパス

had a collaboration event with Atelier Ryza 2 (ライザのアトリエ2). The event included an ​event log-in bonus, card gacha with a chance to get Atelier Ryza themed cards, and special gacha tickets for event hero gacha. Also, the event brought a collaboration-specific hero gacha with a chance to get the new collaboration hero ライザリン・シュタウト and a collaboration costume.

ジョーカー~ギャングロード~

had a collaboration event with an early 2000's manga series Basilisk. The event features several Basilisk characters as cards that can be obtained through event gachas, plus several collaboration battles along with special missions and a login bonus.

NieR Re[in]carnation

had a collaboration event with a 2010's console game, NieR Replicant, which was released as a remastered version during April 2021. Base versions of the event characters and weapons can be obtained by playing from the event currency shop, but for maximum potential versions, players need to be lucky in collaboration event gacha. The event also features a simple storyline told through storybook-like cutscenes alongside the event battles.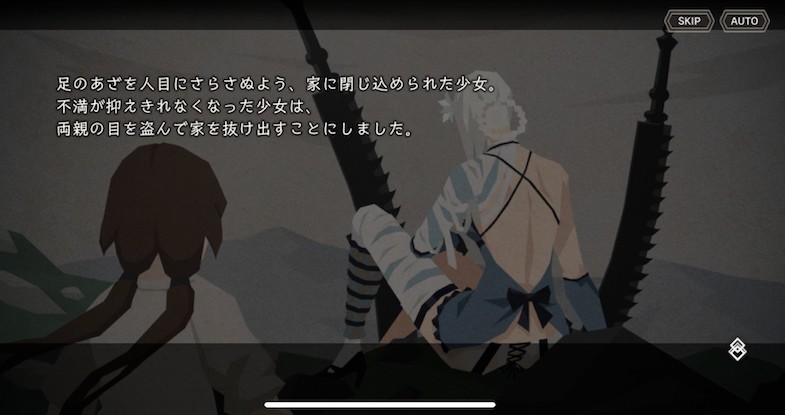 LifeAfter

had a collaboration event with Attack on Titan that introduced plenty of new limited-time decorative items, such as vehicle decals, hairstyles, and outfits.
Other major mobile game updates:
PuyoPuyo!! Quest's (ぷよぷよ!!クエスト)

8th-anniversary celebrations have begun! Before the big day, countdown-login calendars and gachas were added to get the players into the celebration mood. The proper festivities showered players with gifts in the form of login calendars and a one-time celebratory gift assortment, as well as brought new anniversary challenges and a storyline to the game.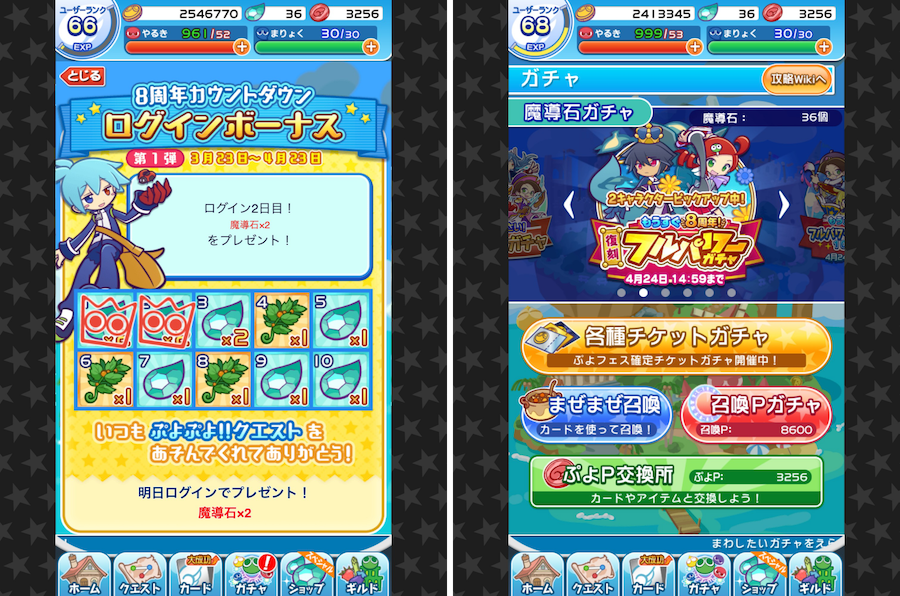 プロ野球スピリッツA

celebrated the beginning of new baseball season with an event called プロスピ応援団 (Purosupi cheer squad in English). In the event, players ​collected special event cheer squad members after matches to gain special boosts and bonuses.

七つの大罪

had a Holy War Festival event, with special event missions, dungeons, gacha, and event bundles.

LINE Bubble 2

celebrated its 6th anniversary with a collaboration event with Cardcaptor Sakura. The festivities had several phases, the first of which was a set of Cardcaptor Sakura stages in the familiar LINE Bubble 2 style: all stages must be completed in a streak to acquire the top prizes. The top prize after five levels was a collaboration character Syaoran Li. The next part of the event set included a login calendar plus a Card Book collection event.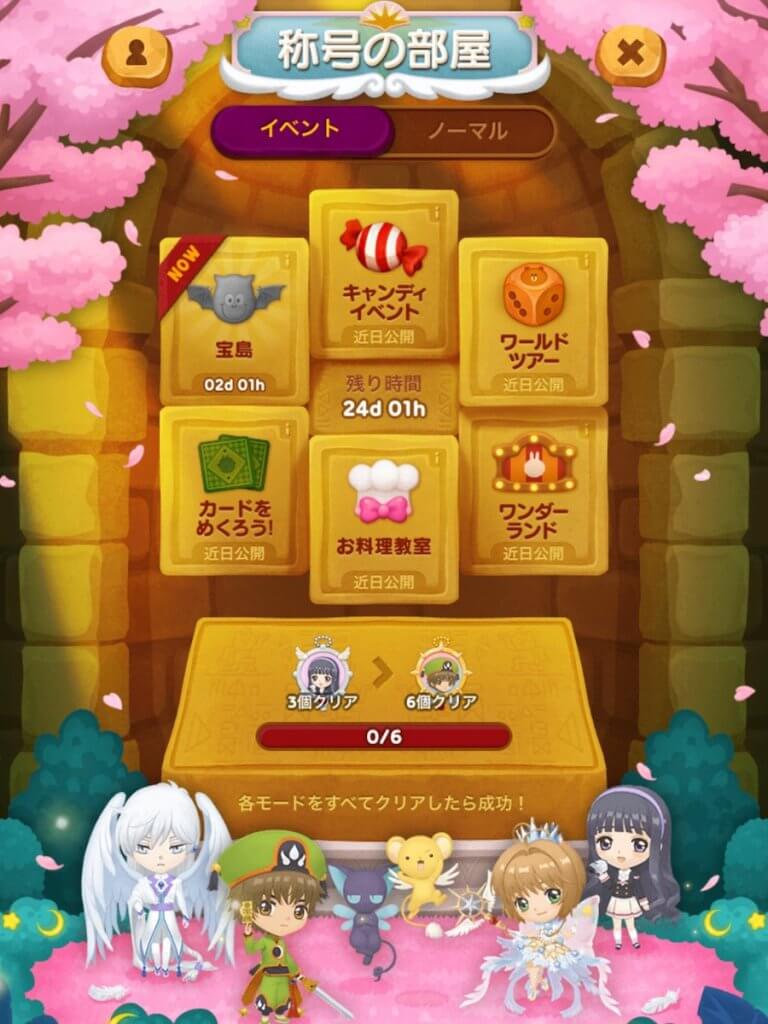 Dragon Ball Legends' new PvE competition mode, Tournament of Power, was also released in Japan (see the US market overview for more details).
In April, Japan celebrated Golden Week, a collection of four national holidays within seven days in Japan, popularly spent doing domestic traveling. Our JP game analysts spotted a few games that joined the festivities with their Golden Week dedicated events: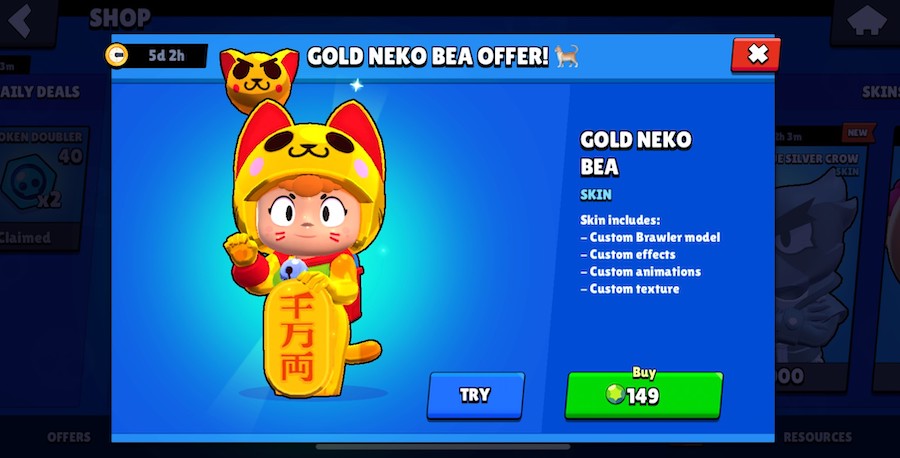 Puzzle & Dragons (パズル&ドラゴンズ) added its first ad monetization features, which is really rare for top-grossing games in Japan. It will be interesting to see if other games will follow the lead of this sustained grossing top 5 game, which has already been in the market since 2012.
Valkyrie Connect (ヴァルキリーコネクト-至高のハイファンタジーRPG-) is inviting players to participate in its 5th-anniversary celebration by asking players to send Valkyrie Connect related fan art, which will then be displayed on the game's loading screen during the 5th-anniversary campaign. This is an excellent example of how games can bring UGC (user-generated content) into the game with only a little effort and still get UGC's player engagement driving benefits.
Lastly, our JP analysts have chosen the following games to our list of new interesting games that entered Japan's top 200 grossing list last month: