April was another significant month for mobile games, with some of the biggest titles on the market launching major updates that introduced new monetization methods, hybrid gameplay mechanics, and collaborations with popular IPs. There were some major new releases, too. Players finally got their hands on the latest game from the creators of Genshin Impact, Honkai: Star Rail, which broke records by reaching the number one spot on iOS download charts in more countries than any other game launch before it.
One of April's biggest updates was in Marvel Strike Force, the latest in a long line of titles to add a new premium currency that can be purchased from an external web store at lower prices than the iOS App Store – all in an effort to bypass its fees. It's no coincidence this follows the ruling of the Apple v Epic legal battle, which included an injunction that prevents Apple from intervening when developers include buttons and links to 'external purchasing mechanisms.'
Supercell's tactical battler Clash Royale also released a huge update that completely overhauled both its live events and battle pass systems for the first time in years. While over in Japan, Jantama (雀魂 -じゃんたま-) rocketed to the top of the charts following a collaboration with the popular anime IP Code Geass for its fourth anniversary. Meanwhile, Lily's Garden, Free Fire, Fishdom, and Sky Fortress all added hybrid elements to engage new players.
You'll find more information on these updates below, as well as plenty of other interesting updates, releases, and top-grossing entrants from across the US, China, and Japan mobile markets.
US Market Overview
Marvel Strike Force introduced a new premium currency called Ultra Core which functions in a similar way to real-world currency and can be used to purchase all IAP offers. Ultra Cores can also be used to purchase the game's main premium currency, Power Cores. These are used to purchase items, open gachas, and acquire other goods in the game.
Ultra Cores can be bought directly from the in-game store or Scopely's external web store at a lower cost. Scopely is just one of the many studios incentivizing players to make out-of-game purchases to bypass App Store fees, and we suspect many more will soon follow in the wake of Apple and Epic's legal battle (check out our separate blog on this for more information).
Marvel Strike Force also introduced one-time IAP offers called Time Heist bundles, which slightly boosted the game's revenue. By purchasing the bundles, players could instantly jump to their desired level while having all other benefits, such as progression and character upgrades.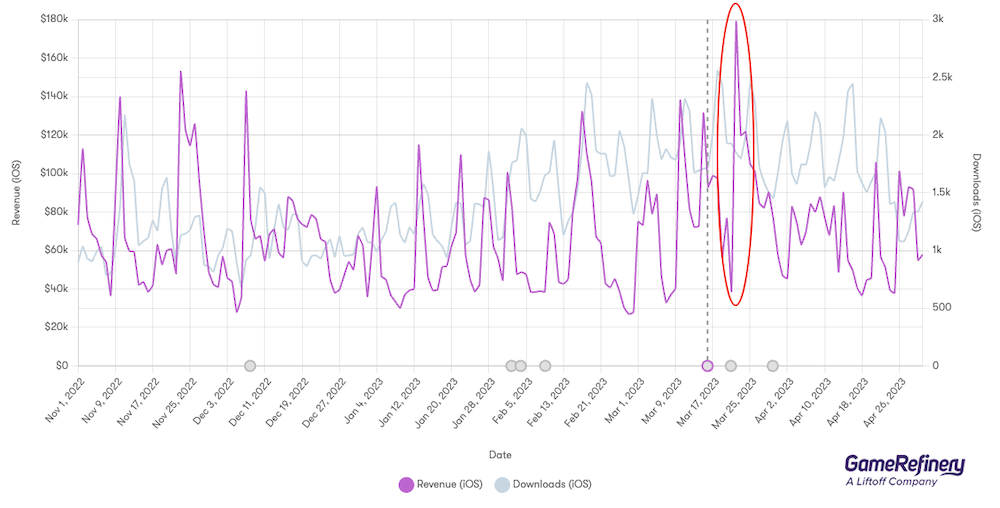 Clash Royale transformed its event-based systems with the introduction of seasons, which now determine the content of the battle pass and the overall theme for each month.
A big part of this is the new Season Shop, where players can buy cards, coins, wildcards, unique emotes, and banners using a new currency called Season Tokens. At the start of each new season, tokens are reset, and the shop is restocked with new wares. Season Tokens are earned by playing one of several new Season Event modes, as well as from basic party 1v1, 2v2 modes, and Season Pass rewards. Players can earn up to 1000 Tokens per day but can spend gems to double the Daily Cap.
Clash Royale also overhauled its battle pass to combine the separate reward tracks into one succinct progression system, comprising of three separate layers with two purchase options: free, gold ($5.99), and diamond ($11.99). Players still progress using Crowns earned from matches, but they now accumulate additional Crowns for each tower left standing at the end of the match, even if they lose, making it far easier to progress. This accelerated progression has resulted in the number of tiers being expanded from 35 per season to over 121.
We talked about the rise of hybridization across the mobile market in our recent blog. That trend seems to be showing no signs of slowing down, with a number of high-grossing games introducing hybrid elements during April across both casual and midcore, including match3's Lily's Garden, Fishdom, and the shooter battle royale Free Fire.
Lily's Garden hopped away from the usual garden and home renovating to character makeovers with a Makeover Time event. This featured mechanics similar to Project Makeover.

Fishdom is the latest Playrix game to bring in its own merge event. Deep-Sea Adventures is similar to the other merge modes we've seen but with an aquatic theme. The event uses the aquarium decoration system by adding event-exclusive decorations to the reward ladder.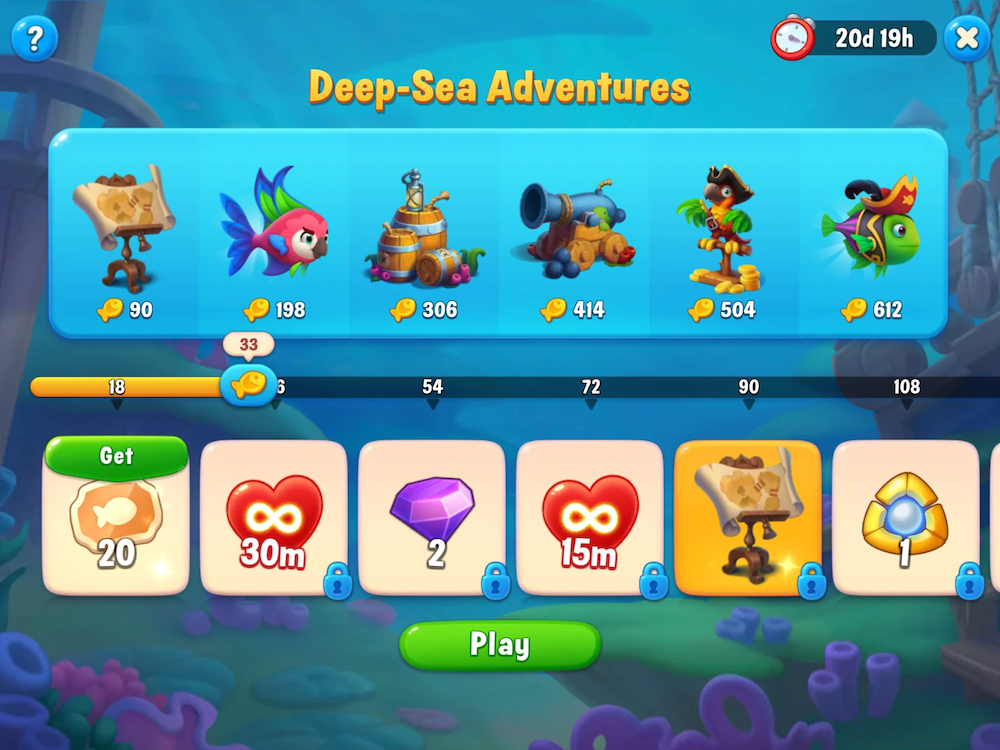 Free Fire ran a summery Beach Breeze-themed event that introduced a Pet Smash minigame mode reminiscent of Brawl Stars. Interestingly, players control the game's pets instead of hero characters, highlighting the pet collection meta element.

Interesting top-200 grossing entrants on the market
The creators of Genshin Impact, MiHoYo, launched a new turn-based RPG called Honkai: Star Rail, featuring incredibly high production values, open-world exploration, and similar proven meta elements and gacha monetization model to Genshin Impact. Within just two days of launching, the game was downloaded more than 20 million times worldwide, reaching 1st rank in the downloads list and top-grossing rank 3 in the US, as well as being a massive success in other major markets, such as China and Japan. According to industry analyst Daniel Ahmad, the game broke records by reaching the number one spot on the iOS game download chart in more countries than any game that has come before.
Our analyst team has been tracking the game's LiveOps from the launch, and the data is already available in our Live Events Tracker.

Scopely released a new game based on the internationally-recognized board game Monopoly that peaked in the top-25 grossing. In Monopoly GO!, players roll dice to move around the board to earn money that can be spent on building decorative buildings so they can move from map to map. The gameplay loop closely resembles Coin Master, except with a Monopoly board instead of slots.
China Market Overview
Over in China, one game gathering attention from players and developers alike is the recently-released A House in the far end of Shangri-la"/Taoyuan Shenchu You Renjia (桃源深处有人家).
This classic farming tycoon game is spiced up with a generous dose of interactive storytelling with NPC relationships and minigames. The game is set in a relaxed, mountainous region cut off from the rest of the world in a fantasy version of ancient China. The game features cartoon-style graphics in a classical Chinese watercolor painting background. The laid-back atmosphere combined with relaxing countryside visuals and traditional food has likely proved appealing to stressed-out city-dwellers looking for some form of escapism.

Shoot 'em Up Sky Fortress (空之要塞) demonstrated another example of hybridization with the introduction of a synchronous multiplayer quiz mode, where 20 players are matched together and must answer the questions by running into answer zone A or B. Players who answer wrong are eliminated via a trapdoor, while those that manage to answer 15 questions correctly are crowned the winner(s). There is also a task system that includes different pre-existing social currencies as rewards.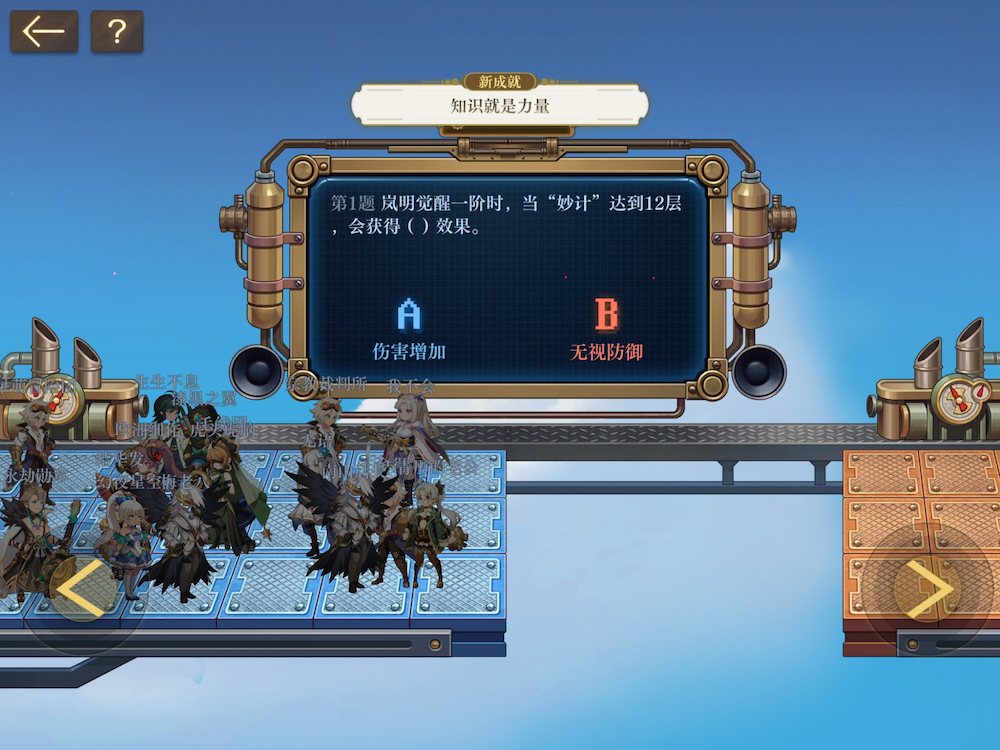 Interesting top 200 grossing entrants on the market
A shoot 'em up based on SNK's classic arcade franchise, Metal Slug: Awakening (合金弹头:觉醒), remains stable at #2 on the grossing charts.
A new hybrid subgenre entered the market with the release of anime dating card battler Crazy Ones (奇点时代), which peaked at #31 grossing.
Japan Market Overview
Blue Archive (ブルーアーカイブ) added a brand new Archero-type minigame mode to complement its latest story event.
To enter the minigame, tickets must first be earned from the story event itself. Players can choose between two characters to take into battle once per day, with two difficulty levels to select. Each run is a maximum of ten levels long and will end if the character dies. During the run, players can periodically choose one of three skills to help them in battle.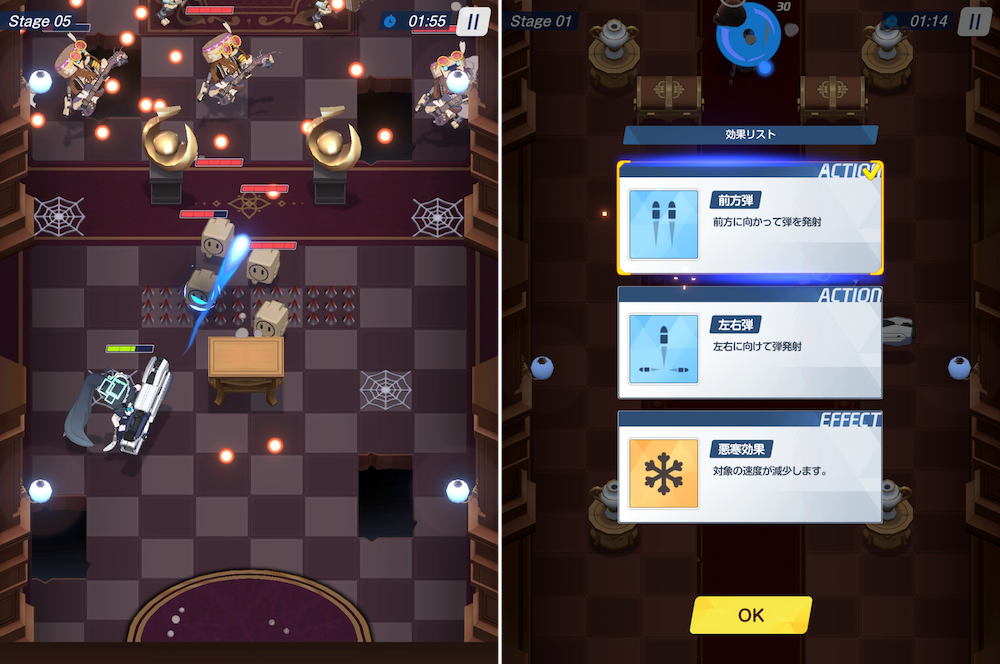 PvP mahjong game Jantama (雀魂 -じゃんたま-) rocketed to the top of the charts after collaborating with the popular anime IP Code Geass to celebrate its fourth anniversary.
The event, entitled Code Geass: Lelouch of the Rebellion, included a special mahjong mode to play alongside missions, point collection rewards, and new collaborative story content. Code Geass characters were featured in gachas, along with new effects and decoratives to customize mahjong games with. Collaboration character skins were also available in the shop during the event.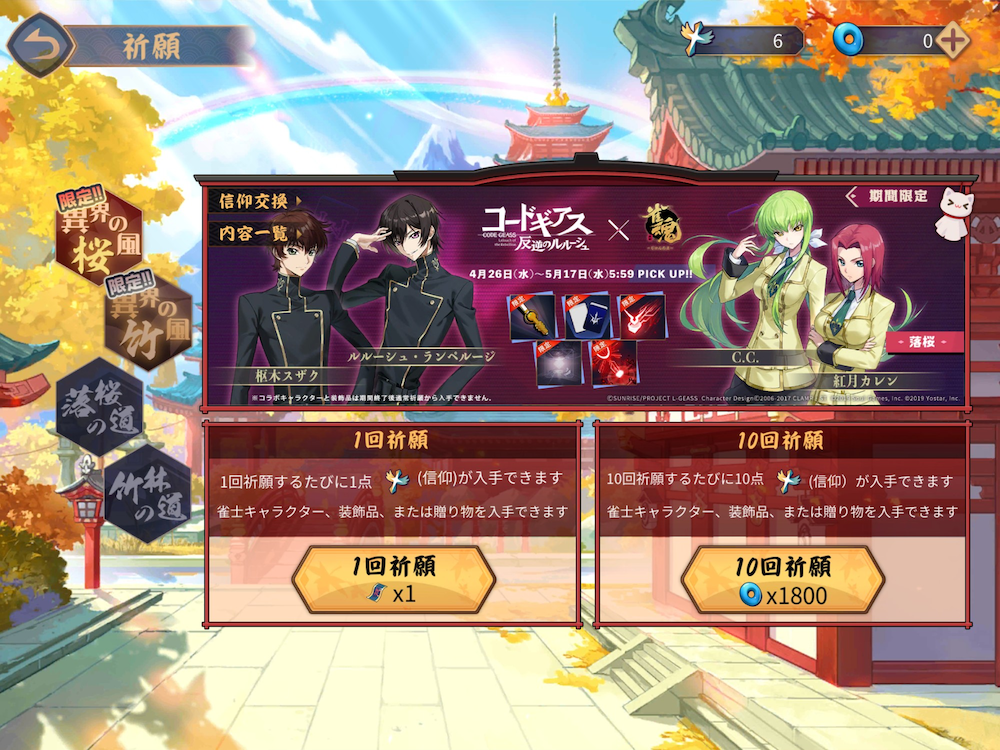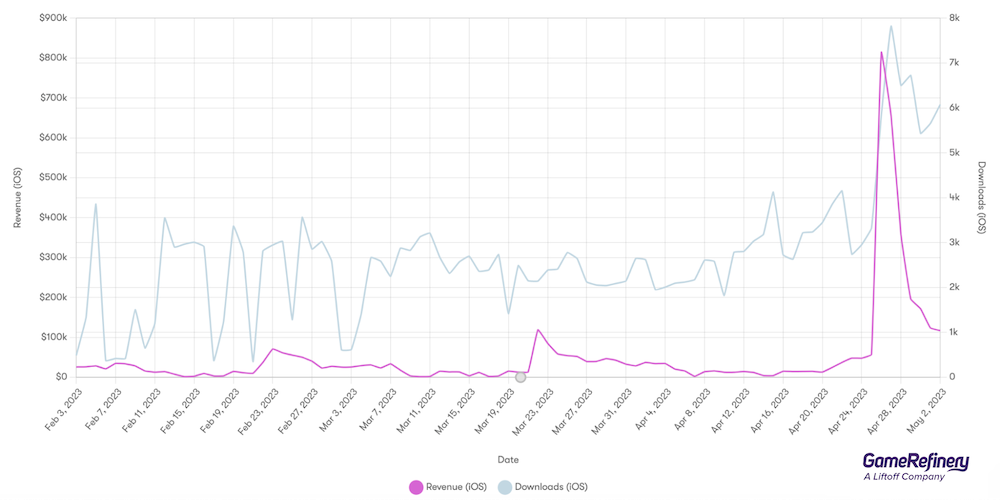 Interesting top 200 grossing entrants on the market
A new 2D Idle-RPG Dark Tales (ダークテイルズ) featuring evil versions of fairytale princesses launched on April 10 and spent almost the entire month in the top 10 highest-grossing titles.
A new cross-platform sci-fi survival game, Earth: Revival (アース:リバイバル), launched on April 18 and quickly entered the top 50 grossing.