This year's first Feature Spotlight post takes on another retention driving feature closely related to daily rewards, a topic which we have researched earlier. Whereas daily reward systems focus on handing out freebies to players once a day, this feature is all about giving those goodies multiple times a day. Our focus lies especially on this feature's recent market trends and how the right way of implementing the feature is likely to have a positive impact on your game's KPIs as well.
Definition in gameplay
As we already discussed in our post about daily rewards, free gifts are (and have always been) a frequently employed way to increase retention and incentivize players to keep coming back to F2P games.
As session lengths in mobile gaming tend to be of the shorter type, it's financially beneficial for gaming companies to try to squeeze as many sessions within a day from players as possible. Handing out free gifts along the day's course has proven to be a rather efficient and easily implementable way of increasing player re-engagement.
The most common types of multiple free gifts a day are:
A gift of in-game currency or resources (fixed or changing amount)
A free gacha spin (characters, items)
A free refill of energy needed to play the game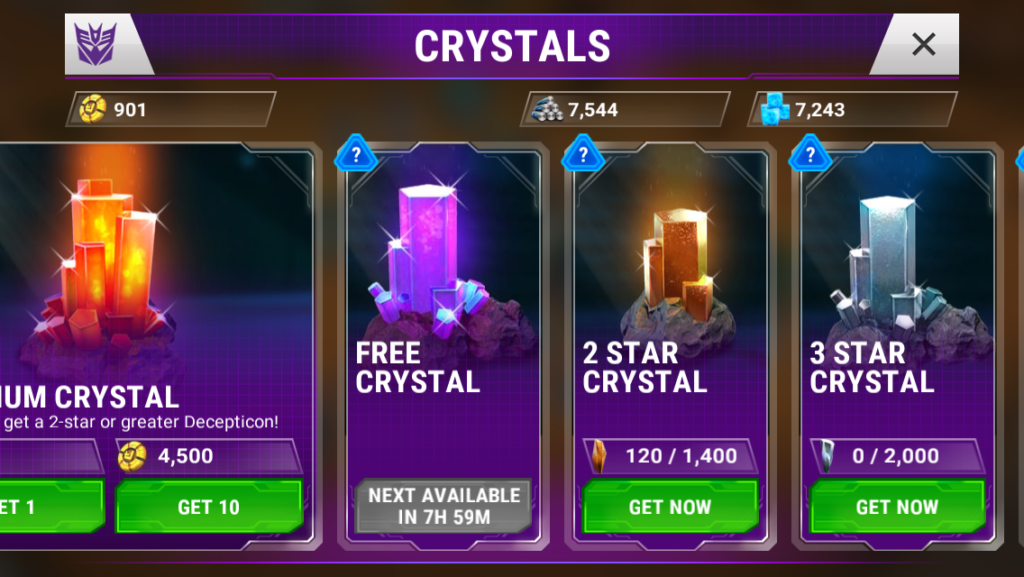 Trend in the market
At GameRefinery we analyze the top 150+ features across to the top 200+ grossing apps, as well as another 700+ games outside the top grossing list to identify and rank an extensive list of features and improvements that can potentially–and significantly–boost the commercial potential of your game.
Regarding today's topic, our database provides interesting insights about the iOS US market yet again. Almost half of all games in the iOS US Top Grossing 100 give free gifts to players multiple times a day whereas only one third of games outside the top 100 do the same.

In other words, this is clearly a feature that differentiates the best performing games from the rest of the bunch. When looking at the popularity development of this feature during the last 9 months, the strong upwards trend behind it across all games in the US App Store becomes evident:

To sum up, multiple free gifts per day is a feature that's trending heavily in the US market as we speak. What's even more interesting, it clearly differentiates the best performing games from the others. Therefore, we advice you to consider implementing this feature to your current and upcoming games – if you do it right and balance it well, the results are bound to be positive.
Implementation in Top Performing Games
As usual to these Feature Spotlight posts, we now look at how some well-performing games have implemented this feature. Here's our pick of the top games rewarding players with free gifts multiple times a day:
Clash Royale

Free Chests: Every couple of hours, you can collect a free gacha chest filled with in-game currencies and cards for your deck. As the game's dynamics revolve around collecting and upgrading cards (and then constructing the best possible deck out of those cards), this little extra boost comes really handy in helping you to improve your deck a small notch several times a day. Together with Clash Royale's innovative battle chest mechanics, these free chests act as a very effective and "positive reinforcement" type of incentive for players to come back to the game several times a day.
Marvel: Contest of Champions

Free Gacha-Crystals: Marvel Contest of Champions is the most successful "beat 'em up" game in the US iOS market at the moment, and one reason for this triumph lies in the game's addicting character progression mechanics. Similar to Clash Royale, juicing up your characters all the time is an essential part of being the king of the hill, so it comes as no surprise that handing out free gachas with in-game currency and characters inside is something that will make players open up the app multiple times a day. It's the usual story of mobile game industry – give players something of real value for free and they will throw themselves at it!
Heroes Charge

Free Energy & Chests: Similarly to Clash Royale, Heroes Charge offers its players several gacha chests full of the usual freebies times each day. As if this wasn't enough, players are also rewarded with extra refills of energy (used to perform actions in the game) when they log into the game during certain times of a day. With these two mechanics combined, Heroes Charge is making absolutely sure its audience has the right set of incentives to keep coming back to the game over and over again.
The Takeaway
Giving free gifts to the players multiple times a day is a feature with a strong upwards trend behind it in the iOS US market. What's even more interesting, this feature has significant differentiating power between the best performing games and the rest – meaning it's much more commonly seen among the highest grossing games in the market.
As we have mentioned in our earlier posts, the competition in the mobile game industry is getting tougher every day. This in turn has led to a situation where customer loyalty and player re-engagement are more critical than ever for a games' success and sustainability. With this feature in your toolbox, you're better equipped against dropping retention figures and can drive user engagement to new heights without having to tinker with your game's core mechanics and "soul" too much.