Sooner or later, everyone concepting an F2P-mobile game has to start giving some thought on two fundamental issues critical in determining a game's success:
A) How do I generate revenue?
B) How do I retain my players?
While there are obviously no short and simple answers to questions of this caliber, it is possible to utilize certain game features that not only have value as monetization instruments, but also pack a powerful retention punch. Here at GameRefinery, where we track 200+ features for the top grossing games in multiple markets, we've seen these tools getting more popular especially in the Chinese market. Be sure to read further as we give you a short introduction to how games do this in practice.
Strike a deal with your players
It is possible to make a promise to your players that they will receive something awesome in the future if they're willing to make a purchase in advance. Here's three ways to do that:
Investment Plans
Investment plans work just like term deposits in real-life banks. Players place an initial capital investment to the game's "bank" and are promised an X% interest rate for it. After the due date, players can collect their capital investment plus the interest and just like in real life, the longer the plan the better the interest. Often the minimum value of investment needed to take part in these plans is rather high, thus mitigating the risk of players abusing the system by just tossing in the premium currency from regular gameplay progression.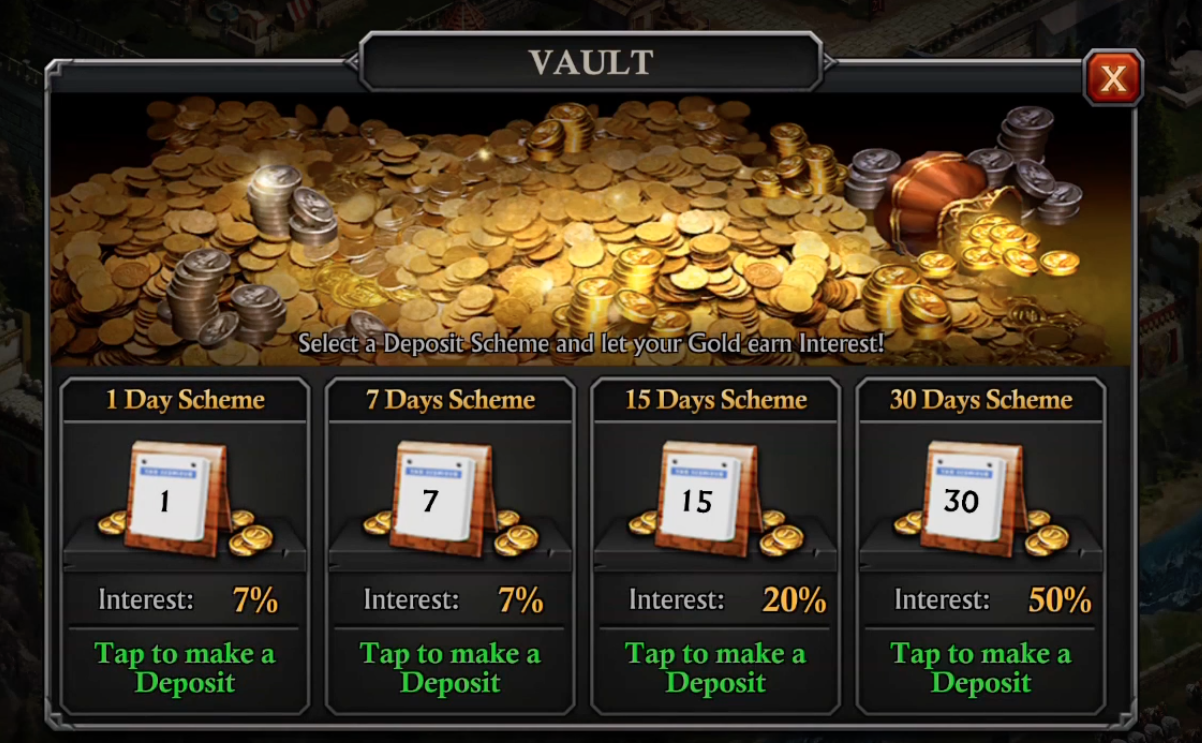 Progression Plans
Progression plans bear similarities to investment plans in the sense that here too you lay the money down now in the hopes of receiving something of greater value in the future. Moreover, these plans are often marketed towards players by promising an X-times return for their real money, if they are able to completely finish the plan. The key difference here, though, is that by default rewards from progression plans are not based on time, but on player's progression in the game. For example, in RPGs, players with progression plans in their pockets can receive rewards every time they hit certain progression milestones, such as, lvl 20, lvl 50 or lvl 100. As the amount of premium currency you get after passing each threshold gradually increases, players should have a decent interest to progress through the plan to the very end.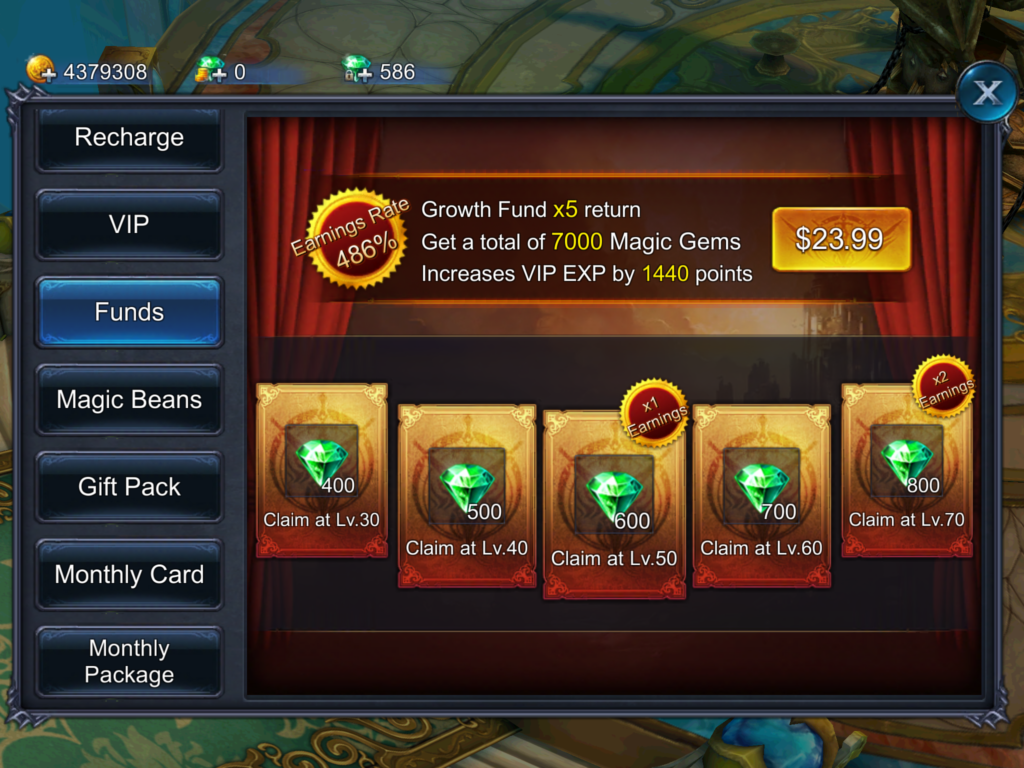 Annuities
Probably most well-known plans are annuities or periodic subscriptions that can last from days to years but what you usually see are monthly or weekly subscriptions. As many of you know, annuities usually hand you extra daily rewards and bonuses during the time of their validity. While sometimes players are not required to log in every day to receive the allocated rewards (i.e. rewards from missed days can stack up and then be collected the next day), these systems still encourage players to come back to the game and put their new resources to good use as early as possible. Also, at least at the end of the subscription period players should have a strong interest to make a comeback as rewards might not remain in the "can-be-collected"-limbo very long after the plan has ended. Naturally, there is no one right answer to how strict these systems should be.

Sell Expirable Content to Boost Retention
Limited-time Boosts
Consumable boosts, which effect lasts for several days (or longer) are also great for a sell & re-engage-strategy. A common sight especially in Base-builder games, where you often can shield yourself from other players' attacks or boost your construction efforts for a limited time period. Players with boosts on surely want to avoid wasting any of their limited-time benefits so you can expect them to return to the game more often.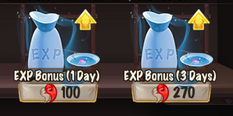 Rentable items
It is also possible to put a timestamp on items other than consumable boosts. For example, many Chinese games sell items that players can use and own only temporarily, such as decorative and equipment items as well as characters. Besides boosting retention by incentivizing players to stick to the game and enjoy the content that is available for them only for that limited time, the other upside is the opportunity to sell the same content multiple times for the same players. This is also a clever way to make expensive content more accessible to players with less purchasing power, as you can discount the prices for rentable versions of items.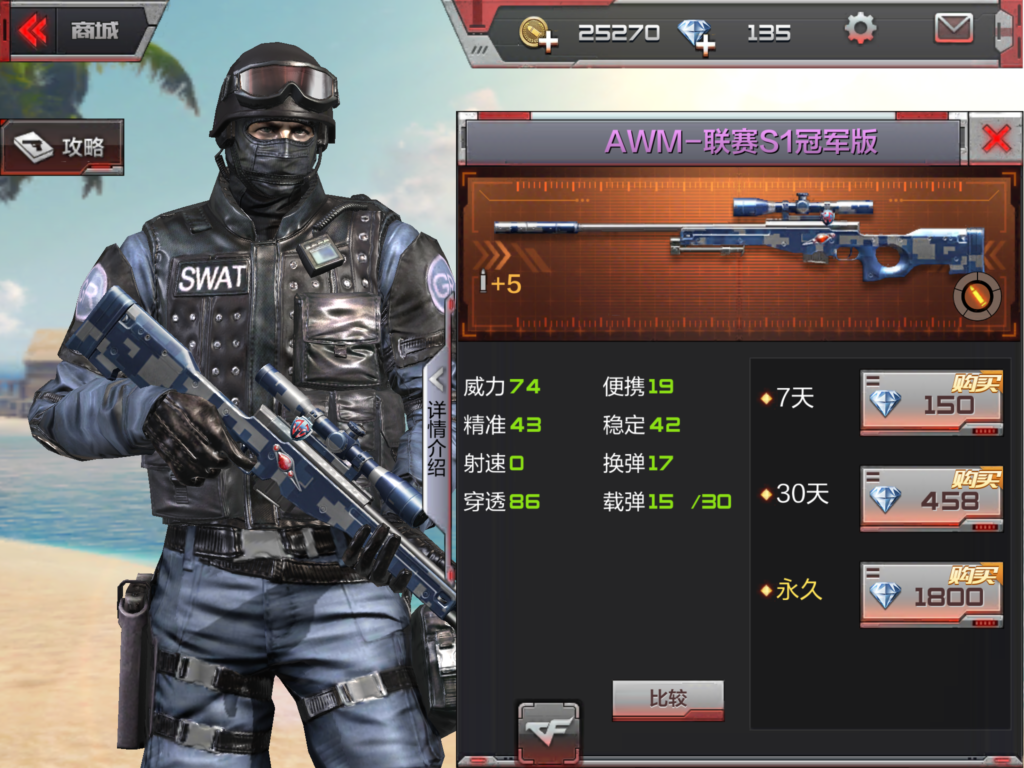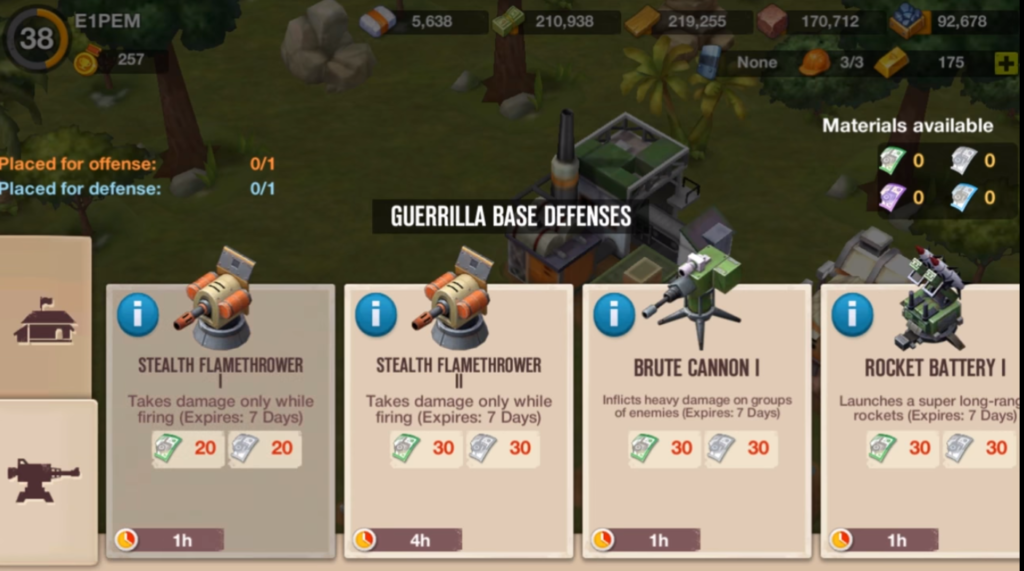 In Conclusion:
There is no denying that some of the aforementioned tools are rather aggressive monetization mechanics and, as such, might not be suitable for markets that frown on "pay to win". Another thing to keep in mind is that the plans need to be backed up by the content. In other words, you need to be able to convince your players (by e.g. teasing and foreshadowing future content and playing modes) that committing to a plan is a good deal and there is enough interesting content to be experienced and purchased with the benefits of the plan.
In recap, some monetization tools that can be used to boost retention include:
Plans, such as, investment and progression plans as well as annuities.
Expirable content, such as, consumable boosts that last for a longer time, rentable items and characters.
Fancy hearing more about IAP-based retention or game features in general? Don't hesitate to drop us a line and if you haven't yet, be sure to try out our free layer of the service. It is also highly recommended to keep tabs on our Twitter and Facebook accounts to stay on top of what's going on with mobile game features!