Our latest guest post over at Pocket Gamer counts down 4 top features we argue that Niantic would do well to "add right now to re-ignite the Pokémon GO phenomenon." In the interim (and because you have told us you enjoy reading our data-driven take on top games) we have done another deep-dive into our database to uncover an additional 4 features we are confident would significantly improve Pokémon GO gameplay and user experience.
But before I launch into what's missing in Pokémon GO, I have to stress that I don't just analyze games; I enjoy them. I have to admit that I personally–like tens of millions of users worldwide–have spent the last months actively playing the game, squealing in delight like a youngster when stumbling upon a rare specimen and making a beeline for a lure at the local Pokestop alongside the neighborhood kids.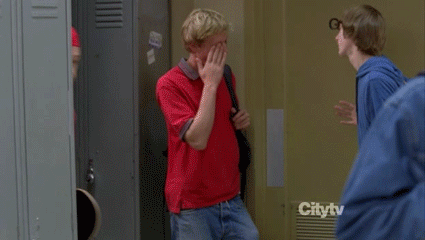 It's all the joy this game has provided me that has inspired me to pinpoint the additional features sure to keep players engaged and, above all, loyal. By way of background, we arrived at this list by distilling the data contained in our extensive database–which analyzes the top 150+ features across to the top 200+ grossing apps, as well as another 500+ games outside the top grossing list. The result is a checklist of 4 features that Niantic would do well to notice, and implement sooner than later 😉
#1 Promise and deliver daily rewards.
It's not only common sense that users respond favorably to rewards. Our data shows that rewards, especially in the form of daily quests, are critical to entertaining and retaining users. Nearly half (48%) of the top grossing 100 games have the daily quest feature, underlining its core importance in popular gameplay. What's more, 62% of the top grossing 100 games provide the player with a daily gift when they login (The percentage of daily gift givers outside top grossing 100 is only 45%.). Right now Pokémon GO fails to provide users a motivation to play it regularly, other than perhaps the thrill of catching a new Pokémon.
The fix: This would change if the game would reward players with different items (perhaps even occasionally with Pokémon). Daily quests, on the other hand, could focus around activities such as: gathering certain items or Pokémon, conquering gyms, trading Pokémon (if the trading feature was implemented, of course), or walking a certain amount–just to name a few.
The takeaway: Rewards are one sure-fire and easy feature that would definitely improve both the user experience and player retention. But it's not just about deeper engagement; engagement would also be more frequent since players would want to log in daily to claim their rewards.
#2 Limited time IAP-offers can open users hearts–and wallets.
When it comes to models that succeed in motivating and monetizing players limited time in-app purchases have been massively effective. A whopping 96% of the top grossing 100 iOS games contain lucrative limited time IAP-offers, whereas only 56% of the games outside top grossing 100 include them.

Significantly, the feature is also trending heavily. Our data shows that, in November 2015, 80% of the top grossing 100 iOS games in U.S. featured limited time IAP offers. In August 2016 the vast majority of the top grossing games (97%) make use of IAP-offers to monetize their user base.
The fix: First time IAP-offers, recurring or rare IAP-offers are super effective (pun intended), so it would be good for Niantic to implement them. A package of hard currency at a bargain price would allow players to go on an in-game shopping spree.
The takeaway: Do the math, as we have, and it's clear that a sharp focus on stepping up the number of limited time in-app purchases the game would (literally) pay dividends.
#3 Baking in social media and friends is a winning recipe.
People are social down to their DNA. Pokémon GO is a social game to the core. To date the gameplay encourages everyone–couples, friends, family members and random groups of people–to walk around together, take over a gym (providing they are on the same team!), excitedly discuss their findings, and curse out loud when the Pokémon they were trying to catch decides to run away. Currently the game provides users the option to create a Pokémon Trainer Club account, but so far this account has had no in-game effects or benefits. This is where social media could close the gap– and take the game to the next level.
The fix: For instance, allowing users to connect their social media in order to share news related to the Pokémon GO experience would be a huge improvement. Likewise, an in-game friend list, would deepen the interactivity between other players. And that's not all.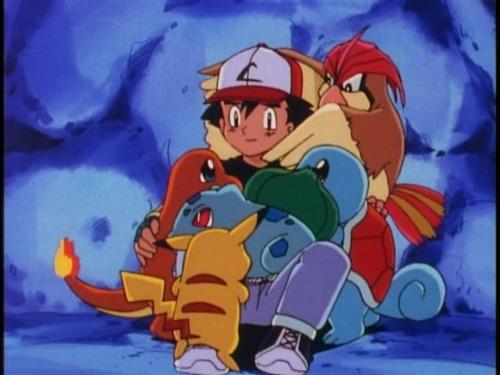 Tapping the new opportunities and features that AR makes possible would create new ways to connect and engage.
The game could alert players when their in-game friends are close by.

Players could also chat with each other via real-time messaging and quickly let nearby friends know about a rare spawn, or rally them to help conquer a heavily armed gym.

An in-game friend list would allow players to send gifts, such as potions or poke balls, to pals.

A friend list could include information about the individual player status, such as the amount of Pokémon the player has and their player level. (Even better to show the player portrait alongside the Pokémon with the highest CP, giving serious bragging rights to dedicated trainers.)
Our data shows that 87,9% of the games in top grossing 100 provide the players with a possibility to connect with a social media account whereas only 61,4% of the games outside top grossing 100 utilize this feature.

The takeaway: It's a big Pokémon world, so there's no need for players to be (or feel) isolated. Integrating social media features is a super-simple way to encourage user engagement, cultivate a sense of community and–above all–make any game even more fun and addictive.
#4 Reach higher with a dynamic ladder.
It's human nature to want to share our achievements with our "significant others"–and the same applies to the lives we lead in games we love. This, and our natural inclination to compete, is why ladders and leaderboards are rising up the ranks to be a key feature in successful games. In fact, our data shows this feature is trending. Over half (56%) of the iOS top grossing 100 games in U.S. have either dynamic competitive leagues or ladders, while only 37% of the games outside top grossing 100 have included them.

That's a huge leap over the data that, in November 2015, revealed only 43% of the top grossing games featured competitive leagues or ladders.
The fix: Clearly, Pokémon GO could benefit from a dynamic competitive league or ladder, as right now both are lacking in the game. (Currently, bigger scale objectives revolve round "light" PvP [gym battles] and collecting the most Pokémon. Not enough interaction to keep player attention for long.) Leagues/ladders could be implemented in a couple of different ways:
The success rate of a player could be measured in "Pokémon points" indicating the amount, rarity levels and different statistical values of the Pokémon a player owns.

Monthly leagues common to most PvP games would also work well for Pokémon GO, allowing teams and individual players to get (and even share) points from conquering a gym or winning in a 1vs1-type of a match against another player.

(Unique) Pokémon could also be linked the PvP efforts as rewards.
The takeaway: Any way you look at it, leagues/ladders are not just a key feature of gameplay. It's a core component in what motivates players to get involved, and stay involved, in a game. It's also a trending feature whose popularity shows no sign of stopping. Niantic would do well to add leaderboards to the game, but so far (despite hints that they would implement them) there have been no clear-cut indications that we'll be seeing competitive tournaments any time soon.
This is GameRefinery's unofficial list of feature improvements we believe would add fun and further player satisfaction to the game. What do you think? Let us know which features (or all!) would make Pokémon GO more interesting for you! Be sure to follow us on Twitter (@gamerefinery) and Facebook , where we curate and communicate more information and insights around the features you can implement (and why) to produce a winning game.