We kick off a new and regular series of posts where we lift the lid on what makes a specific feature a must in market-leading games, sharing the data-driven analysis that backs this up and suggesting a  blueprint you can follow to achieve similar positive results for your game.
Definition in gameplay
Multiple PvP-modes are about providing the player the chance to fight or compete directly with other players in several, not a single, distinctive playing modes. A prime example is Clash of Clans, where gameplay lets players attack other players' bases in regular raids, as well as engage in communal Clan Wars (where two clans are pitted against each other in 48-hour events with special battle rules). The beauty and benefit of PvP-modes is about numbers. By introducing more than one PvP-mode, a game's progression curves can be diversified and the amount of playable horizontal content increased.
Create a more "casual" PvP-option (such as friendly matches) to engage players who prefer to enjoy the game, not battle to be the best.
Cultivate "communal aspects" and increase scale with guild wars, for example, in order to grow your audience and increase retention.
Make room for specialization and differentiation through the implementation of PvP-modes that have restrictions around player participation, thus extending the lifecycle of your app and opening opportunities to reward players with special modes and perks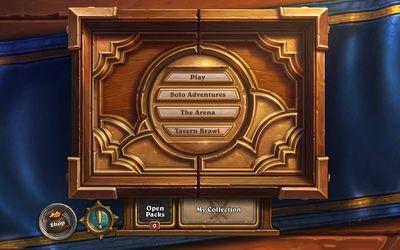 Trend in the market
At GameRefinery we analyze the top 150+ features across to the top 200+ grossing games, as well as another 700+ games outside the top grossing list to identify and rank an extensive list of features and improvements that can potentially–and significantly–boost the commercial potential of your game.  Our data reveals that multiple PvP-modes is a feature that consistently defines top games across a variety of genres. In total 32.6% of all games in iOS US Top Grossing 100 have implemented the feature.

In other words, one third of the best performing games in the iTunes App Store offer players more than one PvP-mode – no matter the genre.  Data we gathered around the games outside the top 100 grossing list further supports our observation that multiple PVP-mode is a must. Only 19.1% of games in this group offer multiple PVP-mode as a key feature of their gameplay.
Remember, this is the breakdown we get when we look at apps across all games categories. When we zero in on specific genres we find that–when it comes to multiple PvP modes– more is better, and the best fit is with tactics & strategy based fighting games (that is, games like Clash of Clans, Hearthstone and Game of War).

If you were ever on-the-fence about this feature, then let the data tell the story. A review of the highest ranking games in this particular genre since April 2016 shows that upwards of 70% (even hitting 80%) have implemented this feature. It's clear this is a super-popular feature that distinguishes the leading games from the rest.
Implementation in Top Performing Games
Now that you know the reasons why this is a feature to implement that defines market-leading games, let's take a look at how winning games are doing this right. Here's our pick of the top games that show this feature in its best light.

Summoners War – Two PvP-modes
The Arena: Summoners War's regular PvP-mode has a lot to offer: fast pace, well-balanced matching system, weekly rewards and Glory Points, an exclusive currency used to purchase high-level characters and items.
Guild Wars: Kudos for a feature that allows players to engage in a full-scale war against a rival guild. It's never a dull moment here thanks to a week-long live event where you can battle another guild together with your own for high-end rewards and glory.

Marvel Contest of Champions – Three PvP-modes
Multiverse Arenas: The ever-changing multiverse arenas give players tangible reasons to develop their heroes across the board and avoid sticking to developing just one or two of their favorites.
Quick Matches: Want to have a head-to-head without too much stress about your ladder ranking? Quick Matches are a smooth, easy-to-engage way to find out who packs the biggest punch in the neighborhood.
Alliance Wars: Live events with a truly large scale, Alliance Wars open up a whole new gameplay layer and engages you in 48 hours of non-stop planning, attacking and defending together with your team mates. 

Clash Royale – Four PvP-modes
Arenas: The regular PvP-mode of Clash Royale progressively increases the challenge you face as you fight your way to the top. The trophy system is extremely well constructed: winning is exalting, losing is infuriating – and the whole thing addicting.
Friendly Matches: This presents an excellent way to just kick back and have fun with your clanmates, without having to worry about dropping out of the arena you just unlocked.
Victory Challenge: Similar to Hearthstone's Arena, Victory Challenge gives you a chance to win big rewards with entry fee–if you manage to stretch your winning streak long enough. A great addition for players who want to spice things up a bit.
Custom Tournament: Clash Royale gives the power to the players by letting them arrange action-packed tournaments on their own. Whether you're in the heat of the battle, or just watching matches to study your rivals' tactics, you're guaranteed to have a great time. And who knows? Maybe you manage to walk away with a nice pile of new cards and gold in the end.
The Takeaway
Our latest data underlines the rising importance of Multiple PvP-modes and shows it is clearly a feature that defines the market's most successful games. But it's not just a key feature; it's part of a wider trend in gameplay that is picking up steam.
If you have your sights set on achieving a top grossing position, then you shouldn't overlook the positive impact this single feature has had on the commercial potential–and performance–of market-leading games. If you are designing a new game–one with a focus on competition and allowing players to engage in battles or tournaments (or both), then our data shows you would do well to implement Multiple PvP-modes. As we show, there are several approaches and models to go with, so choose the right mix of modes to match your game. Be brave and be creative. Multiple PvP-modes spice up the gameplay, and additional layers will help your game to achieve and sustain a higher position in the top grossing charts.