So following our Wild In-Game Ideas? blog post, we thought it would make for an interesting overview to look at some interesting updates we saw in top mobile games over the past few weeks. And funnily enough, we did see some additions in a couple games related to what we proposed (although not exactly the same), which we'll cover in this post. 😊
Players creating events in Mid-Core?
Oddly enough, we did see an interesting addition to Brawl Stars with map maker. This addition gives players the tools to create their own maps. Check out Teemu's Update Comment below. (These comments are something we recently added to help our users better understand game updates and top-performing games).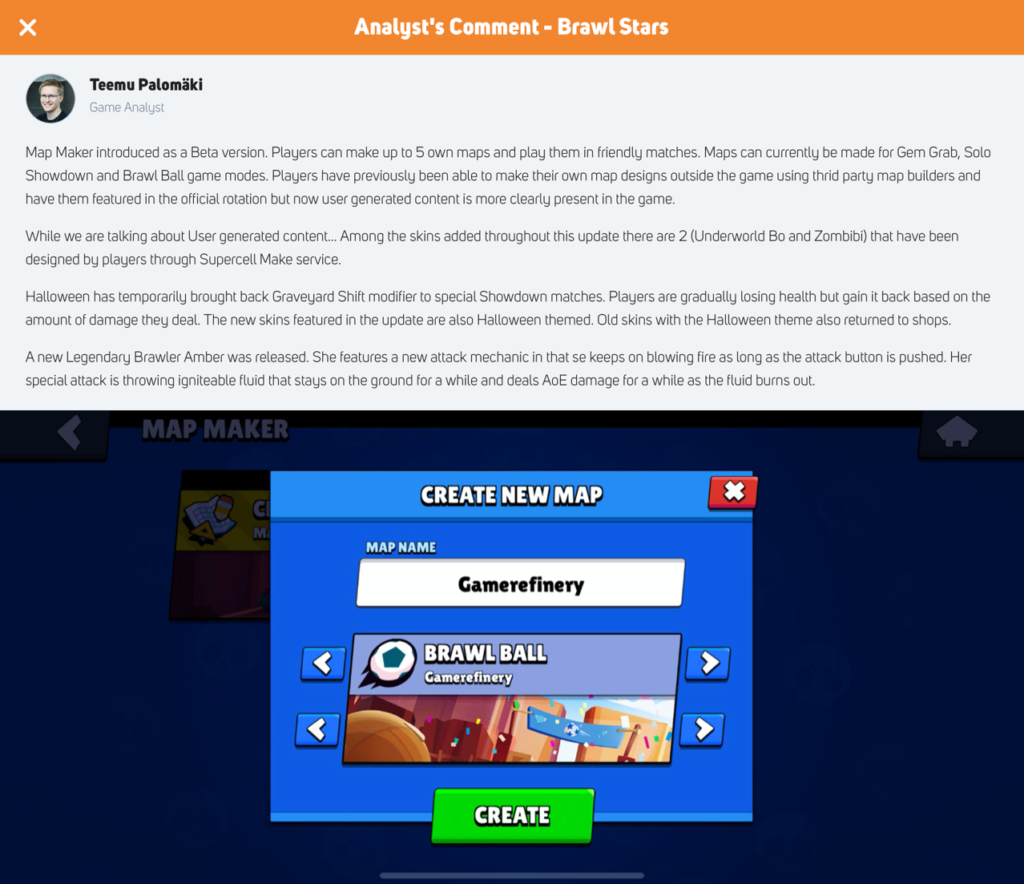 Team Match3?
In a similar fashion, we saw that Homescapes add a so-called team match3, where you don't play simultaneously, but you can ask help from your guild if you get stuck on a level. A guild member can help you by playing the level for you, and after the help has been rendered and the level complete, the guild member gets a reward.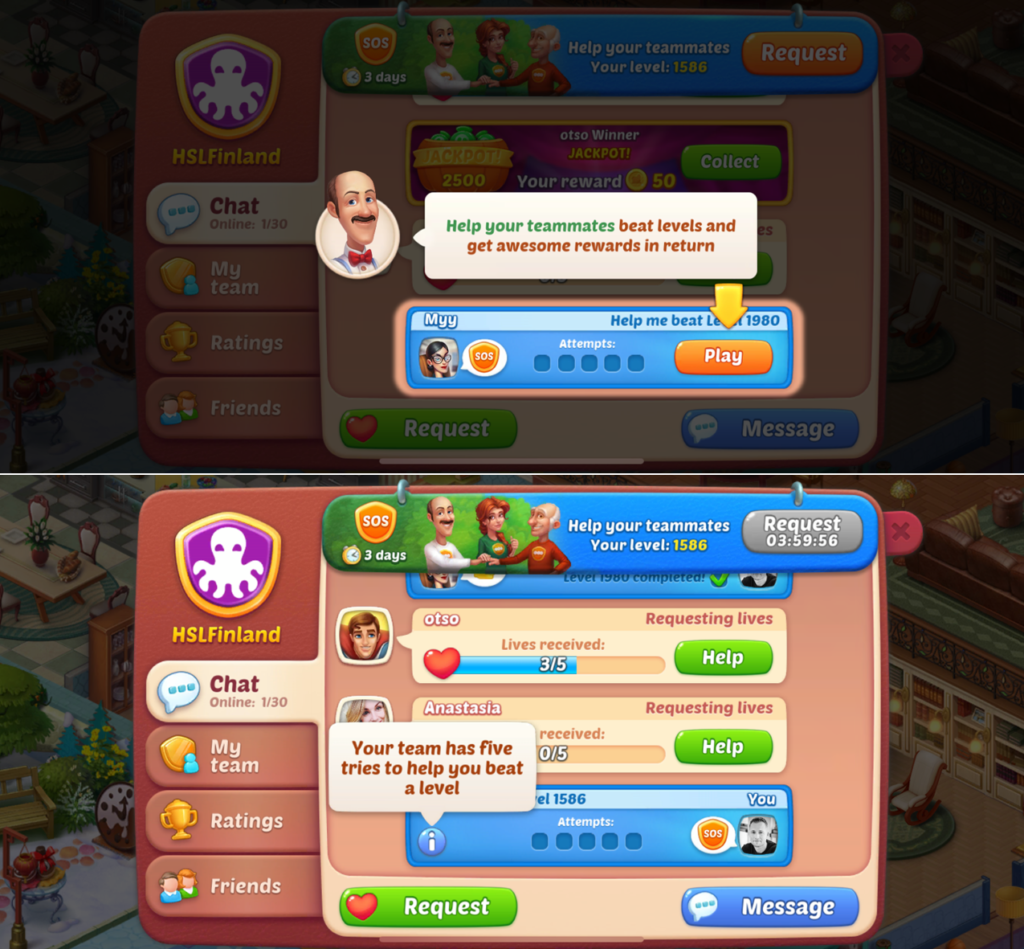 So, exciting things are always happening on the market, and our GameRefinery update feed is a great way to spot these 🔭