Rounding out the first quarter of 2023 were a host of major updates to some of the mobile market's biggest titles as developers continued to drive player engagement through March. This was especially true for PUBG Mobile, which celebrated its fifth birthday by following in the footsteps of Fortnite with the beta launch of a new creative mode, allowing users to build their own experiences.
However, PUBG Mobile wasn't the only notable mobile title to launch a beta last month, as Survivor!.io introduced a beta version of local co-op for players using the same connection. Elsewhere in the market, Royal Match added a new recurring event called Lava Quest, marking the first significant update to its event framework since September 2022. While over in Japan, Goddess of Victory: NIKKE was propelled to the #3 in the top-grossing chart thanks to an adorable dog-themed event.
March also saw a number of interesting new titles enter the top-200 grossing on the market across the US, China, and Japan markets. Highlights included a new idle RPG based on Capcom's renowned fighting game franchise, Street Fighter Duel, while Lingxi Games has landed its second top-10 grossing 4X strategy title in China with Three Kingdoms Warchess.
You can find more information about all these games, alongside plenty of other major mobile updates, detailed below.
US Market Overview
To celebrate the fifth birthday of PUBG Mobile, the game released a mammoth update with a series of anniversary events and an entirely new custom game mode in beta, World of Wonder (WOW), which follows in Fortnite's footsteps by allowing the creation of user-generated content and custom PvP games.
Anyone can play custom games that have already been published, but game creators must meet certain requirements (such as having a certain level of social media influence and map customization experience) and apply through a verification process. Once approved, as more people play their custom games, these creators will unlock more rights – the specifics of this are yet to be revealed, but the rights likely mean the ability to adjust the game rules further.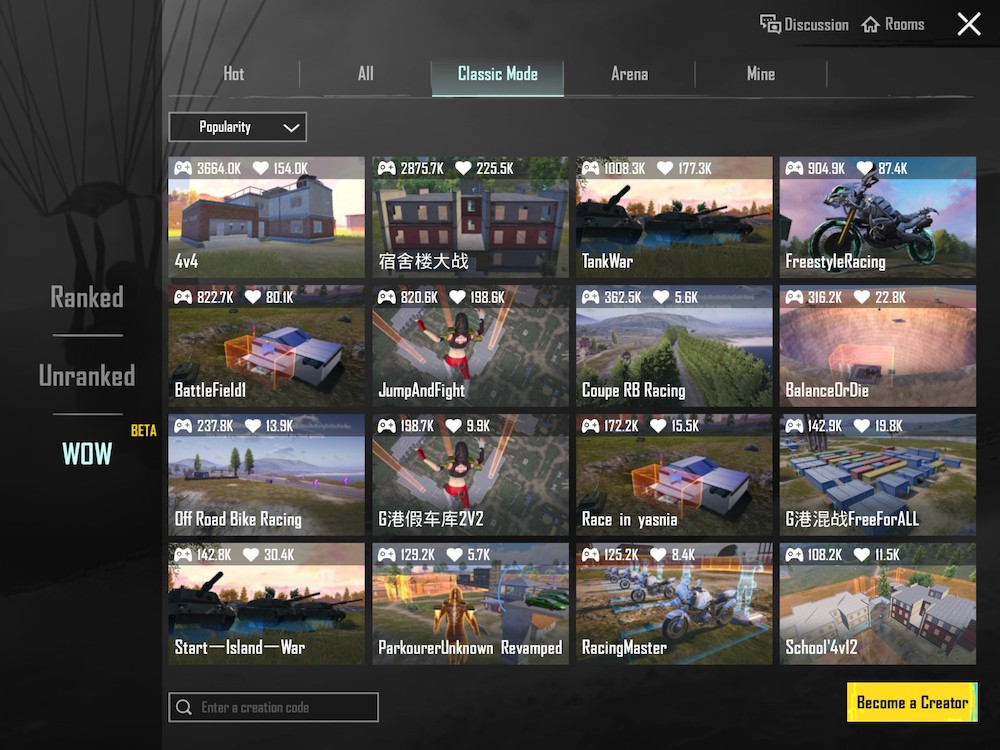 Survivor!.io added a beta version of a local co-op to the game. Players can create a room using their IP address, and one player on the same router or mobile phone hotspot can join. The experience pool is shared in the match, while the skills picked are personal to each player. Defeating bosses also drops a chest that rewards random skills to both players in one, three, or five-set increments.
Participation in the beta is incentivized by giving players exclusive decorative items. After completing one match, players received an avatar frame. Additional accessories for a common character were provided each time after completing four, seven, and ten matches.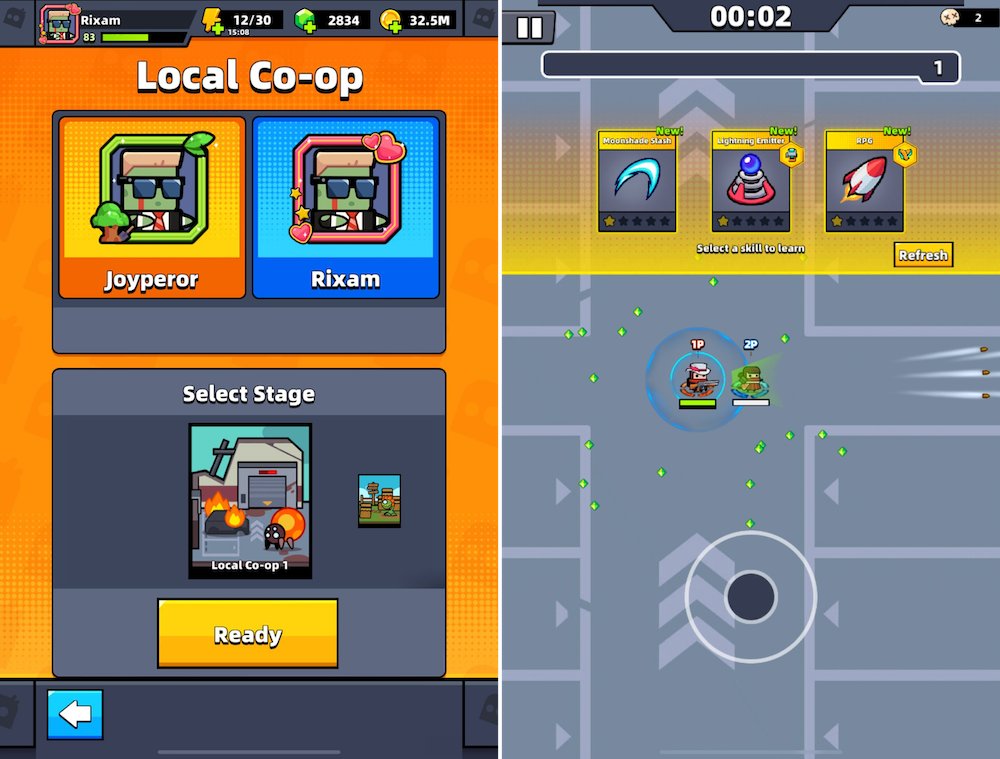 Royal Match added a new recurring event to its framework for the first time since September 2022. The new event, called Lava Quest, is an intriguing mix of win streak/loss aversion mechanics that creates a sense of last person standing.
The player's goal is to beat seven levels in a row without failing. After each level, they can see how many of the other players were able to complete that level on the first try. The further they get, the more people drop from the event. All the players who get through all seven levels in a row without failing share the Grand Prize (coins) equally.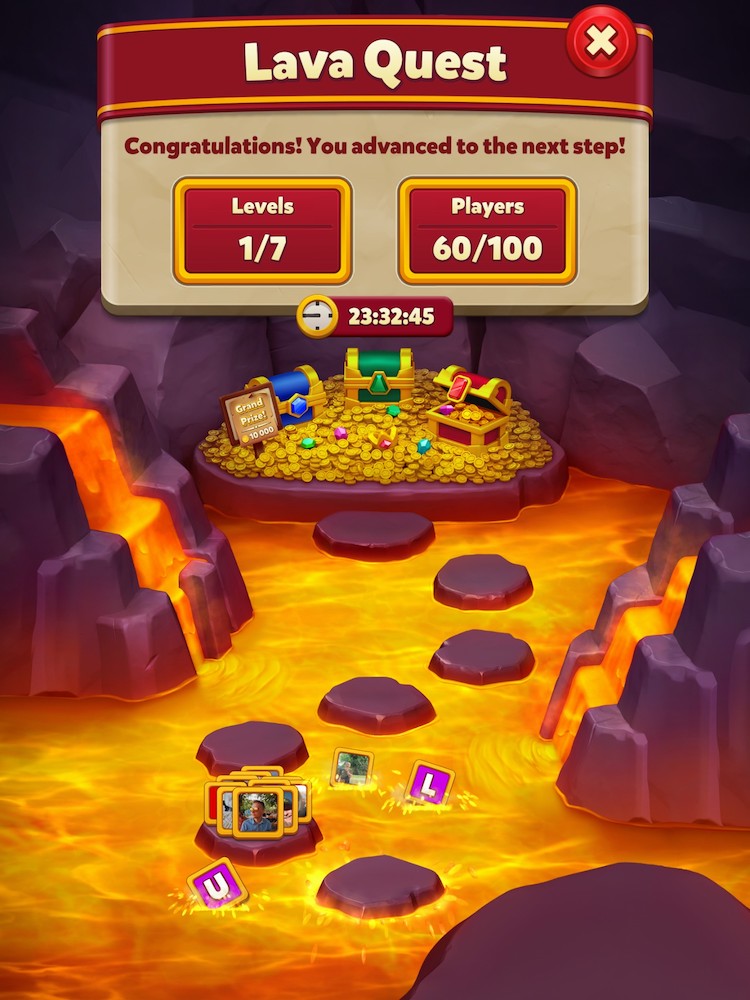 Interesting top-200 grossing entrants on the market
Call of Dragons, a new and highly polished 4X strategy game from the team behind Rise of Kingdoms, is now available globally. Its season-based approach, combined with impressive production values, characters, and narrative, propelled it straight to the top 20–50 grossing.
Based on Capcom's renowned fighting game franchise, Street Fighter Duel is an idle RPG character collector game with an auto-battle core. It has several side modes, from PvP to puzzle minigames. The game peaked at GR 25, averaging around the top-110 grossing.
Century Games had two titles hit the top 100 GR last month. Whiteout Survival is a 4X strategy game usually ranking around the top 110 grossing, while Frozen City is an idler game typically ranking around the top-115 grossing and #13 for downloads. Both titles share the same post-apocalyptic frozen world setting and have a similar art style.
China Market Overview
Harry Potter: Magic Awakened's (哈利波特:魔法觉醒) monetization has traditionally focused on a cosmetic economy, so it was unsurprising to see it host a clothing competition event last month.
During the event, players picked clothing pieces for evaluation with daily changing requirements and rewards. One of the rewards was an event currency, which could be exchanged for various items. The event also included a daily leaderboard so players could see where they ranked against other witches and wizards.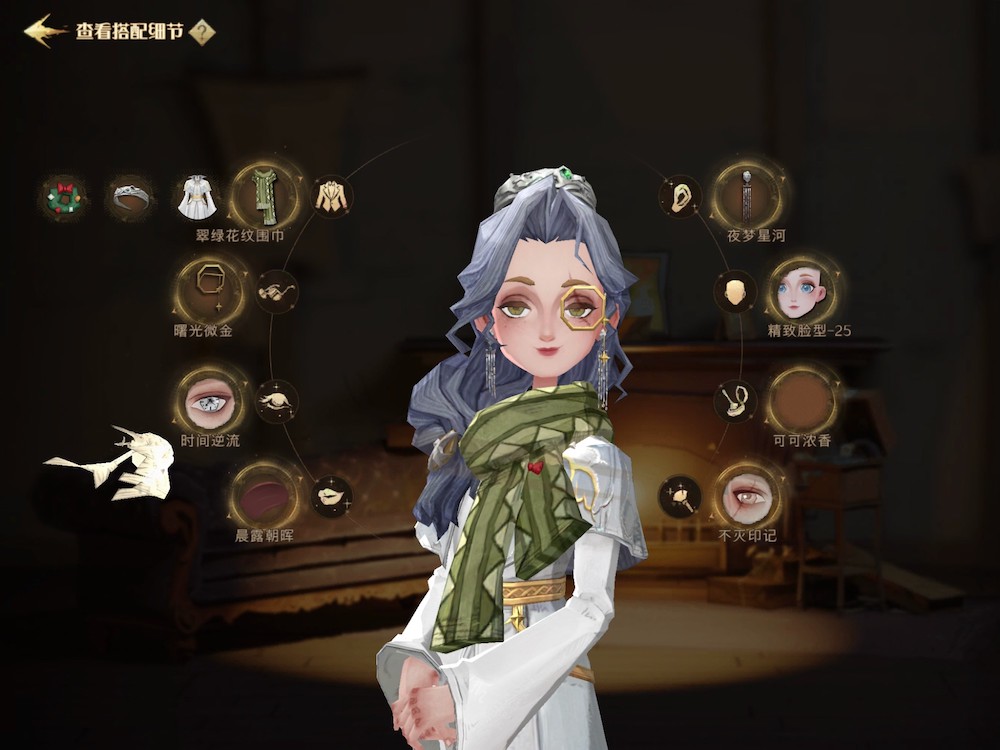 Interesting top 200 grossing entrants on the market
Life Makeover (以闪亮之名) is a customization game with amazing graphics. The game is currently ranking in the top-15 grossing and #1 most downloaded. The game already has an official English name, which suggests a global release might be around the corner.
Three Kingdoms Warchess (三国志・战棋版) is another Three Kingdoms-themed 4X Strategy game by Lingxi Games that is currently ranking in the top-5 grossing and #51 for downloads. The developer's previous game, Three Kingdoms Tactics (三国志·战略版), has been China's top 4X strategy game for a long time, so Lingxi Games now has two top-10 4X strategy titles. Three Kingdoms Warchess looks similar to the other top 4X title, except it has a new grid-based battle system.
Japan Market Overview
Goddess of Victory: NIKKE added a cute dog-themed event, Bow Wow Paradise, which propelled the game to #3 in Japan's top-grossing chart (and #44 in the US).
The event focuses on helping a new 'moe-inducing' NIKKE character retrieve her runaway pack of dogs. The character, known as Biscuit, can be acquired through pickup gacha or trade in the Mileage Shop. Players can use her in the event to boost their event currency gain for some easy resource gains in the event shop.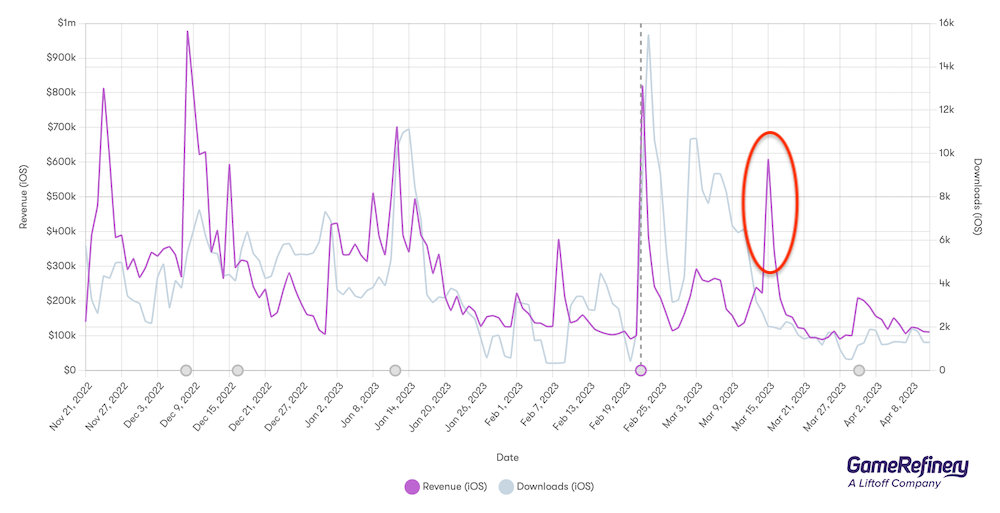 Interesting top 200 grossing entrants on the market
LINE: Monster Farm (LINE:モンスターファーム) is a monster-collecting RPG that peaked at GR 10 and currently rests around the top-30 grossing. The game features similar training cycles to the popular Umamusume game, as well as several idol games.
ハイキュー!! TOUCH THE DREAM is an arcade sports game based on a popular Volleyball manga/anime series Haikyu!! that peaked at GR #18. The game is usually ranked around the top-60 grossing.