The newest Analyst Bulletin is out! Here are June's top update picks from the US, China, and Japan's mobile game markets that our analysts thought you should know.
This time the monthly highlights include Sonic the Hedgehog's 30th-anniversary celebrations that are taking the familiar characters to visit several popular mobile game titles, RuneScape's arrival on mobile, and yet another massive event from Genshin Impact that outshines most of the usual F2P mobile game events. China and Japan are also offering us lots of seasonal content with China's Dragon Boat Festival celebrations and Japan's June Bride-related events.
Keep reading to find out the rest of June's market highlights. 😉
US Market Overview
It starts to feel old to keep repeating the same adjectives to describe

Genshin Impact's

events, but yet again, we see another absolutely MASSIVE event compared to most of the F2P mobile game market. This time the game introduced an event called Midsummer Island Adventure that had players head to a separate event archipelago, which was available only for the duration of the event (this is something we've not seen ever even in Genshin before this yet). There, players could explore the islands with their own boat (a new mechanism in the game).

The event structure was similar to what we're used to in Genshin Impact. The event was paced to multiple different phases that opened up gradually during the event's running period. Main event story quests brought in the narrative context with fully-voice acted dialogue/cutscenes that needed to be completed first → then each phase has its own "challenges" that players can complete after finishing the corresponding event story quest of that phase.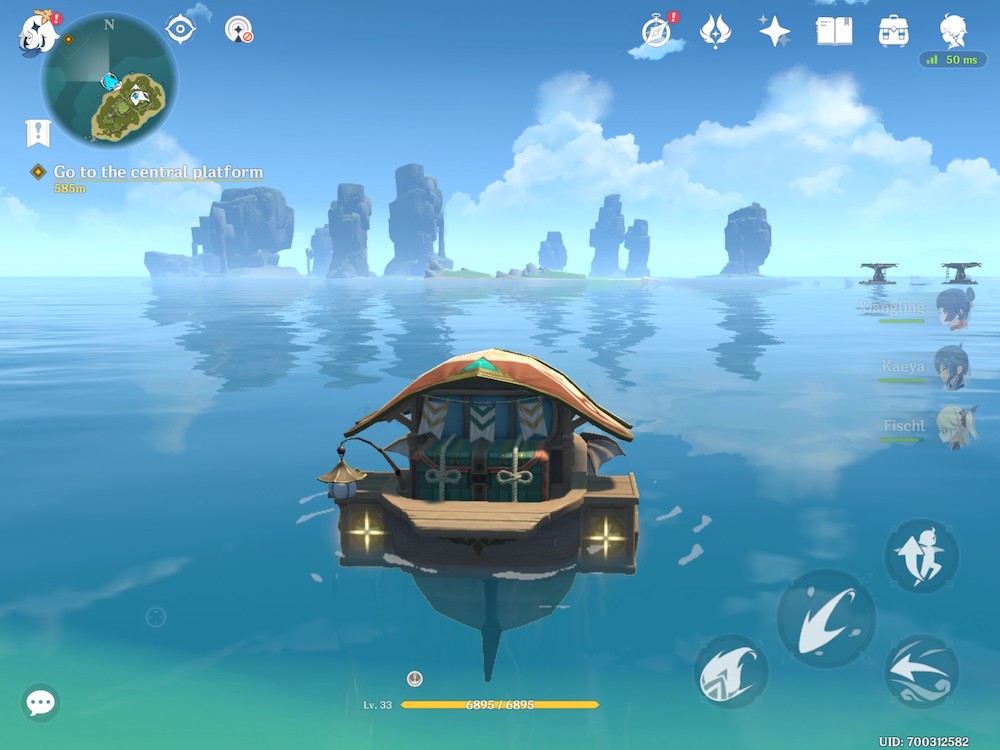 Royal Match

is yet another casual game to hop on to the Battle Pass train. Royal Match's Battle Pass includes the basic two layers of rewards (free + premium), and the progression is based on collecting keys (which you get simply from playing levels). It also includes minor "subscription-like elements," bonus bank, and automatic gifts for all teammates when purchasing the premium BP. Price point of the Battle Pass is $9,99, which in relation to other top match3 games is a bit higher for a monthly BP (e.g., Playrix match3 games $4,99 / Matchington Mansion $6,99).
As part of Sonic the Hedgehog's 30th-anniversary celebrations, Sega is collaborating with several mobile games by bringing familiar characters to their mobile worlds.

Ulala: Idle Adventure

is one of those games, as it had a limited-time collaboration event with Sonic the Hedgehog in June, featuring an "endless runner" style special PVE mode.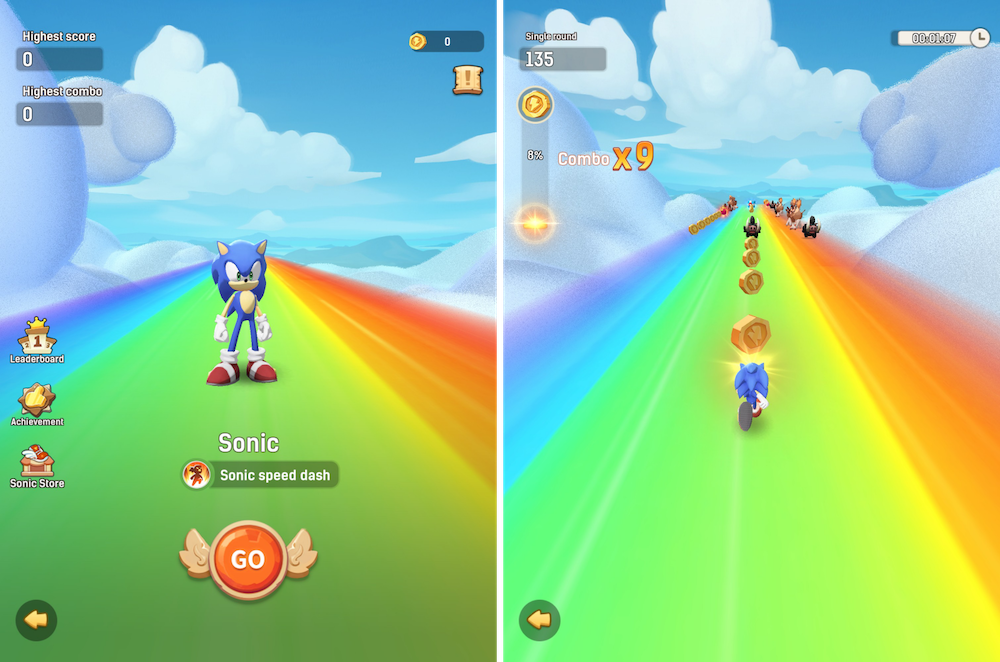 Roblox

launched In the Heights Block Party event, a collaboration event promoting a new musical drama film, In the Heights. The event took players to a new "In the Heights Block Party" game, a hangout party area modeled around the movie's Washington Heights city block. The area had loads of activities, including finding hidden objects and painting graffiti/murals, watching videos about the film, visiting shops to get free decorative items usable only in the event area, and learning Spanish phrases.

League of Legends: Wild Rift

introduced its first "mobile-specific" feature last month. The new player relationship system, titled Close Friends, lets players earn friendship points by playing together and sending gifts, and once they have enough points, they can become Close Friends. They can then further level their relationship and unlock perks, e.g., shared champion pool in normal matches (you can use champions your friend has unlocked), share memories together, and gain special icons.

Best Fiends – Puzzle Adventure's

latest Ice Cream Race event is a new "board game" event similar to what many slots/casino games have been running for a while. The idea is to advance on the event board by throwing dice, reaching customers who'll give you rewards. You get dice by defeating slugs in normal levels, but if you manage to complete enough levels on the first try, you get a Super Dice. Normal dice and Super Dice differ in that the super edition lets you collect all the prizes you pass on the board – not just the ones where you manage to land on.

Cookie Run: Kingdom

celebrated the beginning of summer with a new game mode called Tropical Soda Islands. The mode consisted of different clouded areas hidden behind pirate islands, soda mountain islands, treasure chests, or bottled messages. Pirate islands required fighting, and once liberated, they generated various items that players could pick up after 8 hours in their kingdom. Soda Mountains opened up new areas to scout. Treasure Chests contained remarkable treasures, and bottled messages gave story cutscenes. Story bits could also be unlocked by clearing clouded areas, which added progress to the mode's progress meter.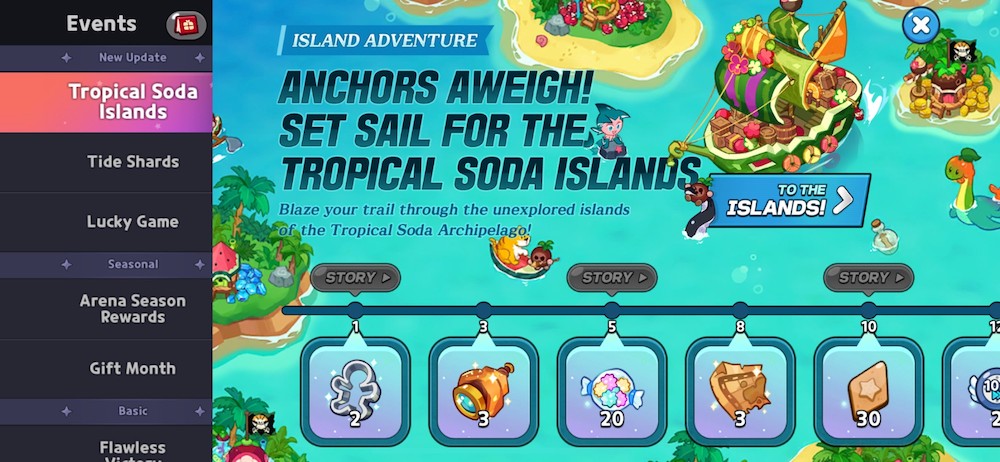 Words with Friends 2

added an interesting collectibles element to its Battle Pass seasons. Players can earn Collection Tokens from season pass rewards, and these tokens are used to purchase limited-time collection items from the store. If a player manages to get all items during a season, they get an extra reward.

Collection systems have found their way to almost all types of mobile games, as they are a proven way to differentiate in the market and bring new motivational drivers to the game. If you're interested in the topic, take a look at our recent blog post on

collection systems in mobile games

.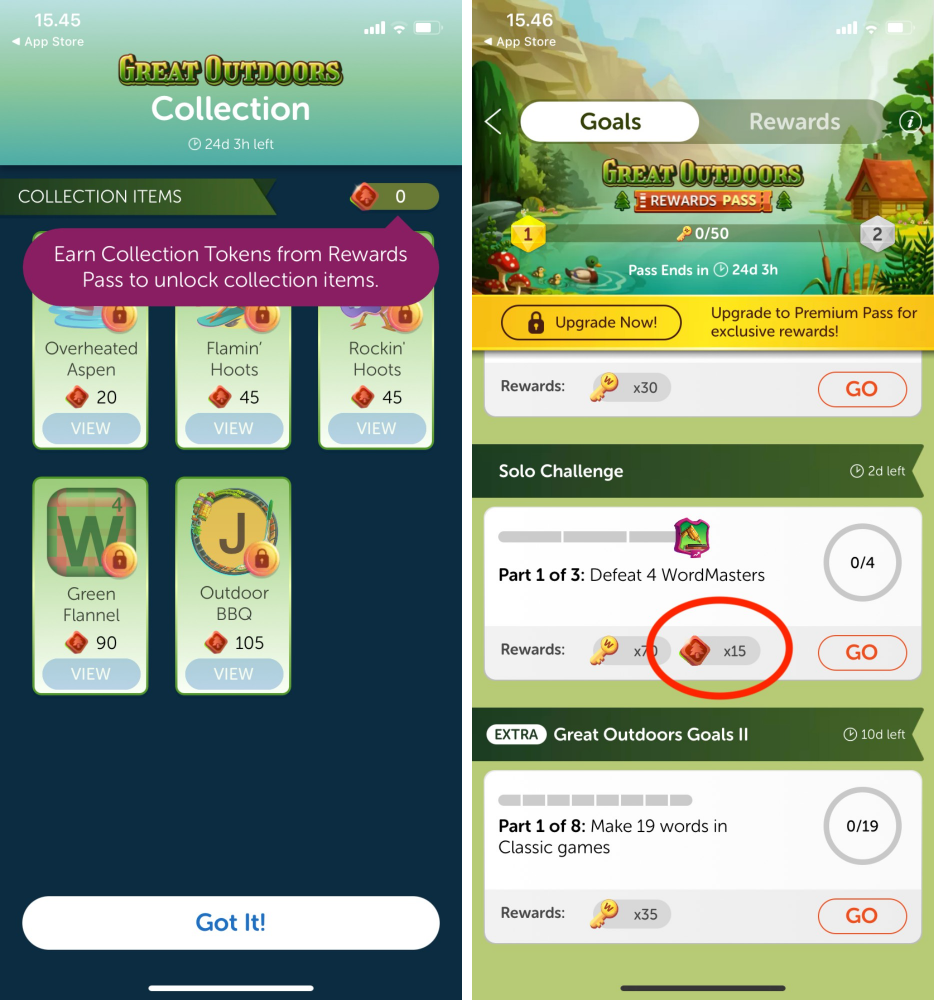 Evony's

latest update brings a Battle Pass plan to the game. Rise of Plantagenet Dynasty is a recurring Battle Pass event, which includes weekly quests you can complete during a 4-week course. Progressing the battle pass plan earns players special rewards.
Another noteworthy mention is Dream Games' Royal Match's steady climb in the US top-grossing list despite the super-competitive landscape of Match3 games and that the game is made by a relatively new studio. Published in February, the Royal Match is already breaking into the US top-grossing 20.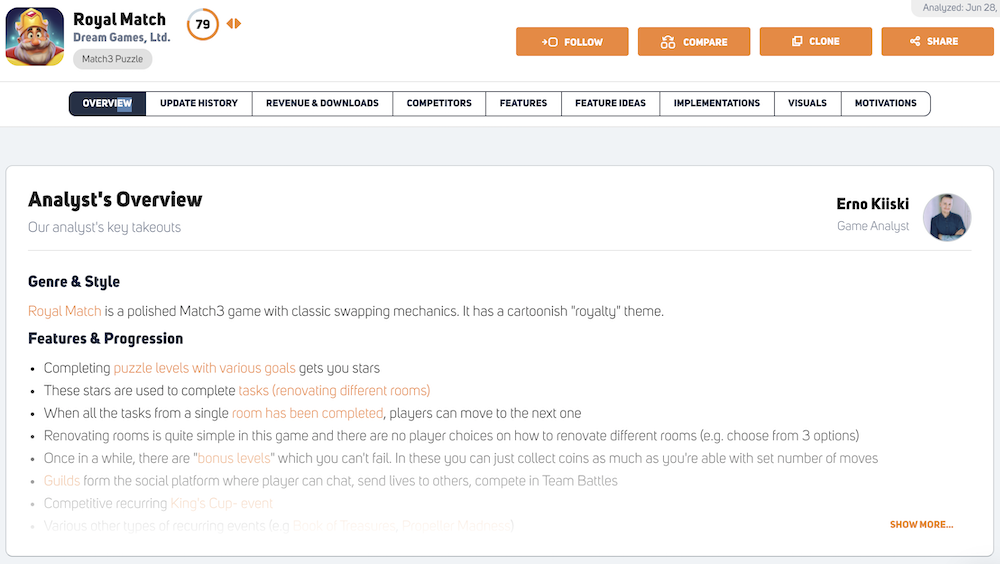 Finally, the following top-grossing 200 entrants from June are our US game analysts picks to follow closely in the upcoming months:
RuneScape

– First launched back in 2001, RuneScape has proved to be one of the most enduring MMOs of all time. Now, its crossplay-enabled mobile version of the "new RuneScape" is finally here.

Alchemy Stars: Aurora Blast

– Anticipated tile-connecting Turn-based RPG
China Market Overview
Anipop (开心消消乐)

had an event that included a raffle where players could win real life prizes such as microwaves and shampoo. Players had one chance per day to participate AND an extra chance if they log in during a specific 3-hour time interval.

Ulala: Idle Adventure's (不休的乌拉拉)

Chinese version also had a limited-time collaboration event with Sonic the Hedgehog, but this version of the event concentrated on Dr. Ivo "Eggman" Robotnik character, unlike the international edition of the game, which focused on the Sonic character. This version of the event featured a "World Boss" style PVE mode, where players tried to defeat Dr. Robotnik with their own characters together with Sonic.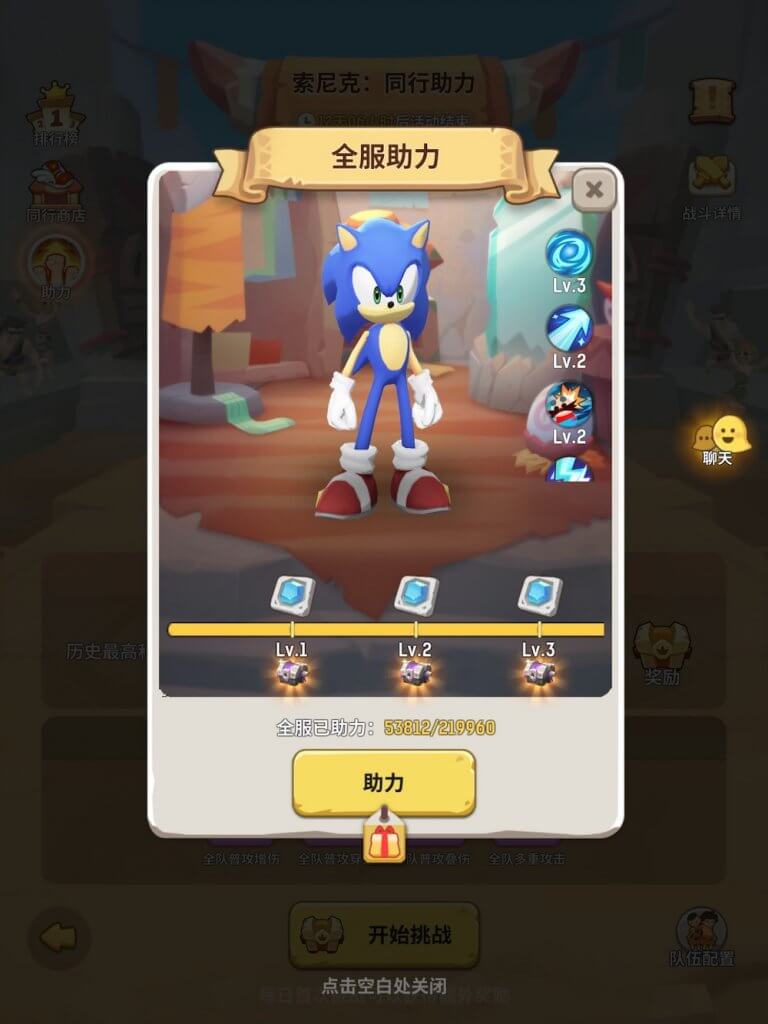 Song-song Zong-dong-yuan (松松总动员)

celebrated its anniversary with a live event that featured a limited-time gacha with an interesting special gacha mechanic, familiar from some RPG games. In this gacha, the player could combine stickers (event currency/materials) on a greeting card that they "send" to the Tsumus. Different combinations of stickers would result in different prize pools, and new combinations could be learned from other players by scanning their QR codes. Stickers could be purchased from an event shop in randomized packs, and two normal stickers could be exchanged for a powerful "Omni-sticker." After "posting" the "greeting card" to the Tsumus, there was a one-hour waiting time, after which the player was rewarded with a random Tsumu character. The waiting time could be skipped with premium currency or a special skip item available from the event store.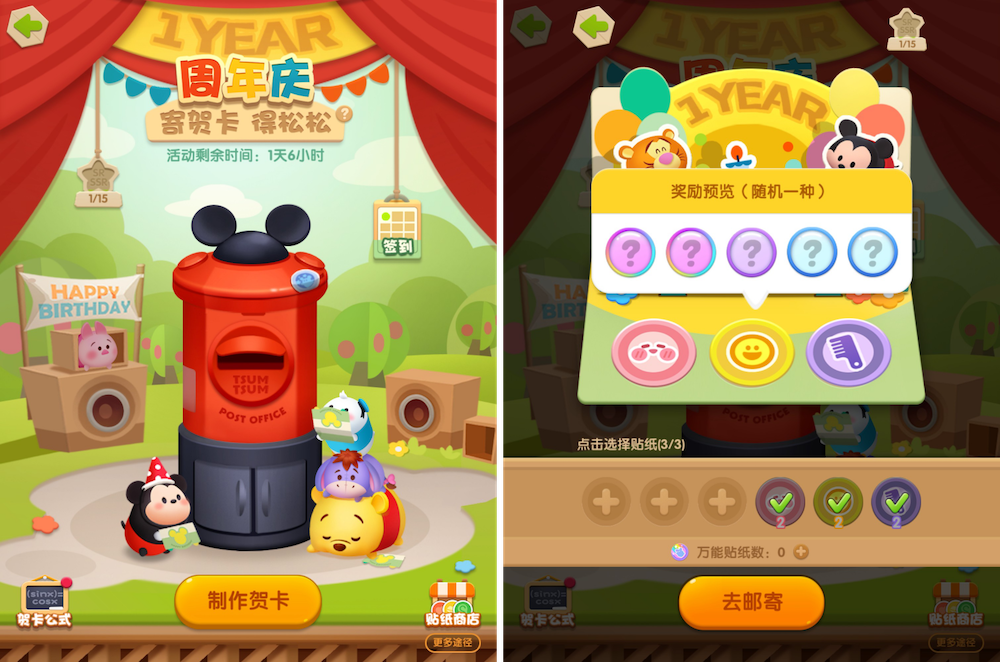 China celebrated its traditional summer festival, the Dragon Boat Festival, aka "Double Five," in June. According to our CH game analysts, almost all the mobile games in China had at least some level of Dragon Boat Festival-dedicated festivities during the month, so we are talking about a significantly important event in China. For example, Xin Xiao-ao Jiang-hu (新笑傲江湖) celebrated Dragon Boat Festival in a big way. Another noteworthy event in June was Children's Day, which some games celebrated with their own dedicated events.

China's top-grossing list saw many interesting changes last month, so let's see what top-grossing 200 entrants our CH analysts have chosen for us this month:
Japan Market Overview
Big collaboration events:
A rhythm game

BanG Dream! Girls Band Party (バンドリ! ガールズバンドパーティ!)

collaborated with the anime Zombieland Saga Revenge. The event included two Zombieland Saga theme songs available as cover songs, two event-themed gachas, log-in bonuses, and much more.

Dragon Egg (ドラゴンエッグ 仲間との出会い)

collaborated with the anime Shinkansen Henkei Robo Shinkalion Z (新幹線変形ロボ シンカリオンZ). The collaboration event offered players log-in bonuses, event gachas, Shinkalion-themed stamps for clearing missions, and a limited-time IAP bundle.

Identity V

did a collaboration event with the anime Death Note. Players were encouraged to log in daily and participate in PvP to get a chance to pull the special collaboration gacha.

Hokuto no Ken LEGENDS ReVIVE (北斗の拳 LEGENDS ReVIVE)

is another game that joined celebrating Sonic The Hedgehog's 30th-anniversary in June. In this collaboration event, Sonic joins to fight alongside super masculine characters from Hokuto no Ken. The event contains the Sonic character, a special shop from where to unlock him, two skins, special daily login bonuses, and a puzzle board.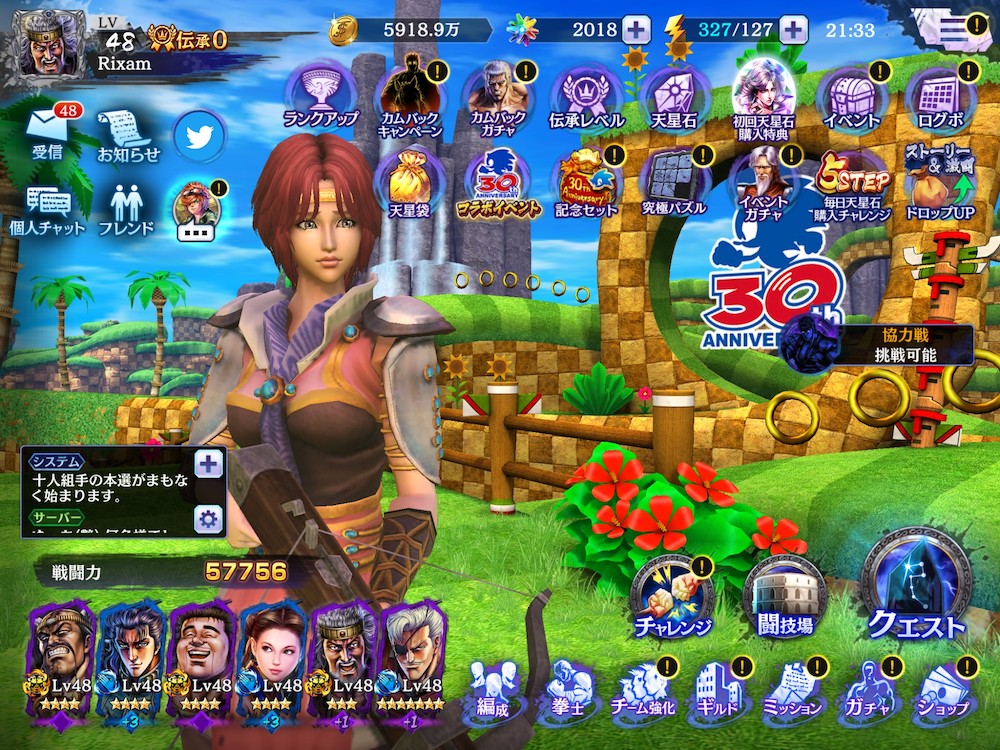 A business-themed idler game

Onegai Shachou (おねがい社長!)

had a beach-themed collaboration event with idol and adult video actress Yua Mikami, which introduced three new characters.

This is a third adult video actress collaboration that our JP game analysts have witnessed recently, which might suggest that erotic content, in general, is getting a little bit more common in the Japanese mobile game market. At the moment, the suggestive content is limited to few games, though.
Dragon Ball Legends (ドラゴンボール レジェンズ)

celebrated its 3 year anniversary with two new characters, which could be obtained through anniversary gachas, log-in bonus, event missions, and much more.

SINoALICE ーシノアリスー

celebrated its fourth anniversary. The game offered plenty of special gachas, event stages, new characters, and a real-life lottery with valuable prizes.
June is one of the most popular months to get married in Japan, and "June Bride" is a term that you'll often see in Japanese manga, anime, TV dramas, Instagram, and of course, all wedding-related businesses. So it's no surprise that our JP analysts also recently spotted some June Bride-related events in Japanese mobile games. If you're interested to see some implementation examples of June Bride events, take a look at the following games: Idolmaster Million Live Theater Days (アイドルマスター ミリオンライブ! シアターデイズ), A3!, Puzzle & Dragons (パズル&ドラゴンズ), Umamusume Pretty Derby (ウマ娘プリティーダービー).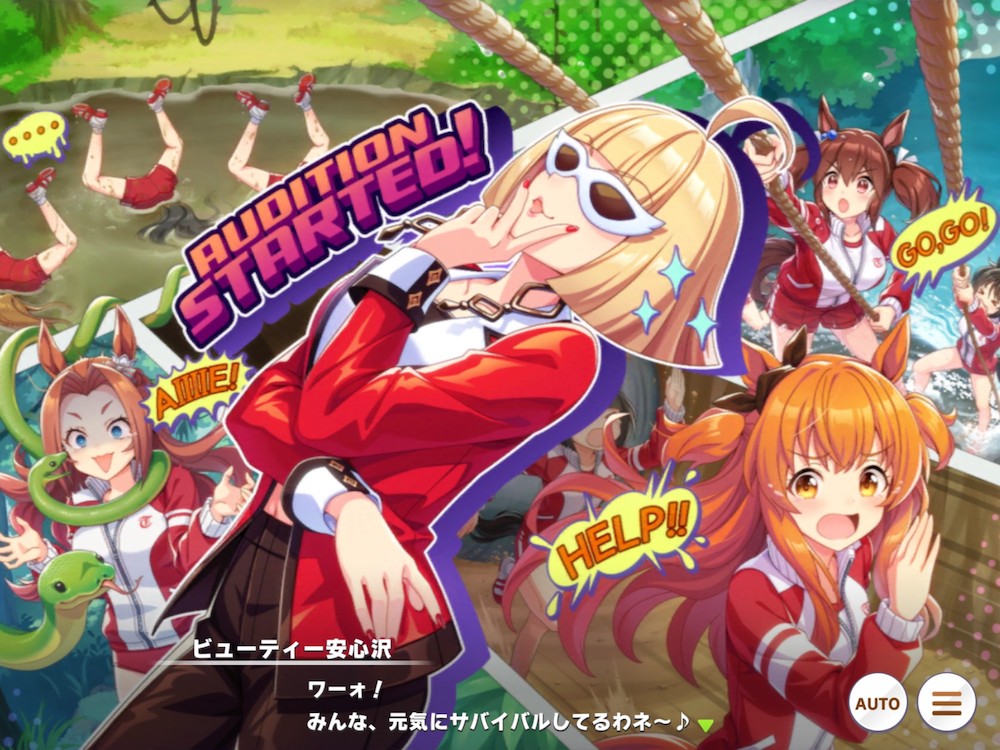 If you're a football-themed mobile game, it would be a shame if you didn't join in the 2020 UEFA European Football Championship mania that is going around at the moment. Luckily, eFootball PES 2021 did just that with its Championship-themed faction event where players chose a faction ("home" or "away") and then played using national teams' players, collecting points for their side and personal reward thresholds. The event was topped off with a log-in bonus and related limited-time gachas, featuring national teams' players to aid the player in their squad compilation for the event.
Finally, let's take a look at new interesting games that entered Japan's top 200 grossing list in June:
アカシッククロニクル~黎明の黙示録

– Akashic Chronicles, Idle RPG. This is the same as Mobile Legends: Adventure, only with a different name.

二ノ国:Cross Worlds

– MMORPG mobile game based on LEVEL-5's famous video game IP, "Ni No Kuni." The game has had a massively successful launch, so our JP analysts are definitely keeping an eye on this one.

Alchemy Stars

– Anticipated tile-connecting Turn-based RPG (the same as in the US)