Stumble Guys didn't trip up with its performance in the mobile market during August, combining an all-new shard system with a collaboration with one of YouTube's biggest influencers, MrBeast, to launch one of its most successful events to date in the US.
Meanwhile, Umamusume Pretty Derby dominated downloads and revenue in China with its release and topped the charts in Japan with its two-and-a-half-year anniversary event, adding a Parisian training simulation and a massive gacha campaign with more than 20 different gachas that resulted in a huge daily revenue spike. August also saw some interesting experiments across mobile, particularly from Blizzard, who brought battle royale to Diablo fans for the first time and soft-launched a tactical battle spin-off of its ever-popular MMO, World of Warcraft.
That's only scratching the surface of all the incredible updates our analysts came across in the biggest iOS games during August. Check out our August Mobile Game Market Review below for a breakdown of everything they uncovered across the US, China, and Japan.
US Market Overview
First up is Stumble Guys, which added a new material system, Skin Shards. As the name suggests, these are used to unlock exclusive cosmetic skins, with the rarity of the skin dictating how many unique shards are needed. Players can earn a limited amount of skin shards for free through event rewards, but gaining enough shards to unlock a skin usually requires purchasing an IAP bundle.
The Skin Shards were launched alongside a new collaboration event with MrBeast, featuring several exclusive skins themed around the popular YouTuber that could only be acquired with the new resource. The collaboration also added a new MrBeast-inspired Warehouse map alongside three limited-time game modes where players could earn Beast Bucks and Beast Tokens; these were used to spin event gachas to acquire further shards.

Compared to the game's past monetized collaborations, which include Ubisoft's Rabbids and Barbie, the MrBeast event was more successful in terms of revenue performance. This is most likely a combination of a well-matched collaboration IP and the new Skin Shard system. A daily calendar view, with exact dates and durations of the MrBeast events, offers, gachas, and other details, can be found in our Live Events Tracker.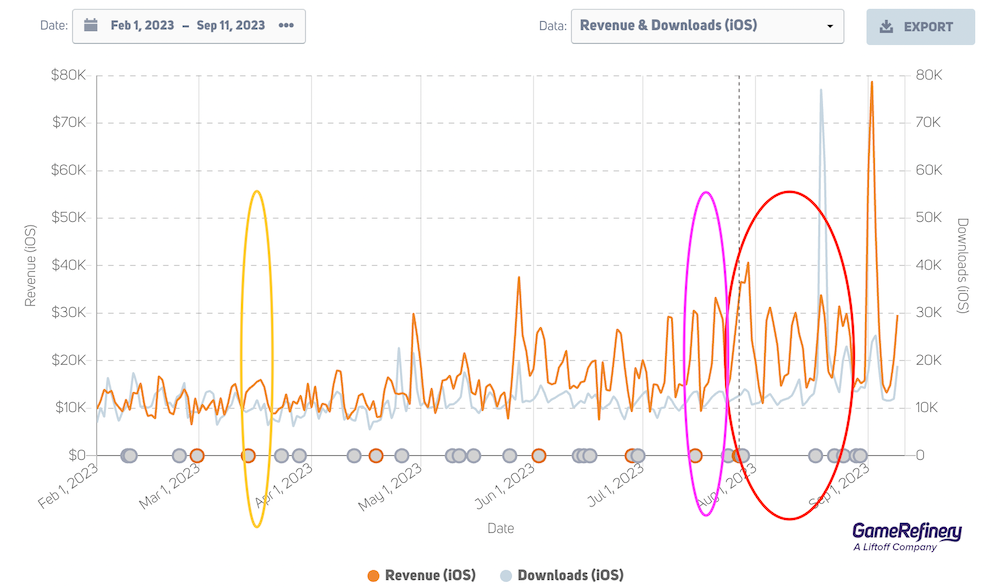 We've written extensively about interactive story games, where players follow the journey of different characters and make decisions that influence the direction of the narrative, and how their developers aren't scared to include mechanics that are slightly unusual for the subgenre. That trend seems to continue with Episode implementing its first limited-time gacha in August, the Gumball Machine: Bubblegum Limited Collection.
Players draw the gacha in two ways: using a premium currency known as gems or with one of their five free daily turns. The gacha prize pool includes exclusive Bubblegum avatar outfits and other cosmetics, gems, small gumball tokens (that give additional free turns), and more. Each Gumball Machine gacha has a unique theme, such as K-pop or goth.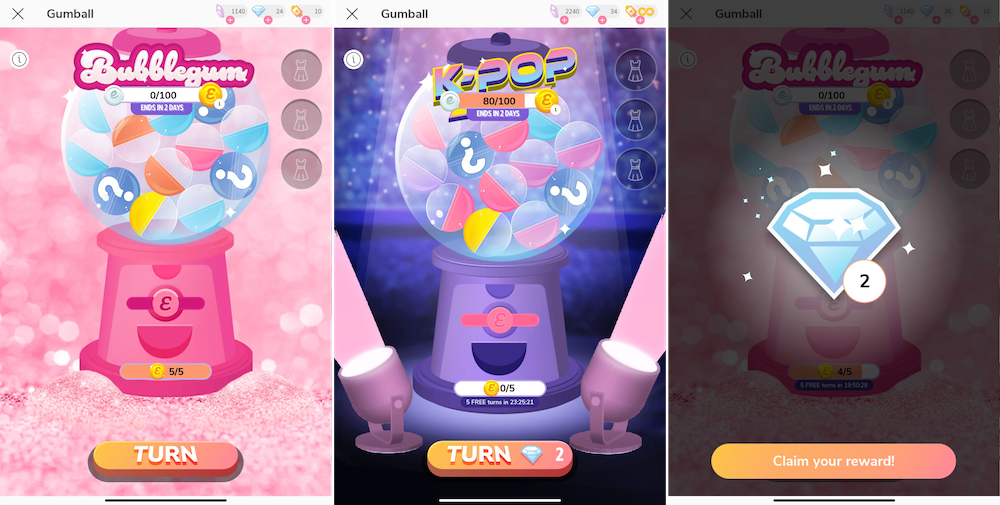 Other US Market highlights include:
Diablo Immortal launched a limited-time battle royale mode on 9 August called Wild Brawl. The mode, which lasted until 22 August, worked similarly to other leading titles in the genre and saw 24 players divided into six teams of four, who then entered a map and battled against each other until just one was left standing.
Triple Match 3D continued its impressive scaling streak in August, reaching an all-time high daily revenue peak at grossing 9. Another title with a similar find-three puzzle core, Happy Match Cafe: ASMR, also scaled well throughout the month. Peak Games also soft-launched its own triple match title, Match Factory.
Blizzard took its famous MMO on the go with the tactical battler spin-off Warcraft Rumble. The title is in soft launch, but initial impressions suggest it may prove to be a worthy competitor to Clash Royale. The game is more PvE-focused than Supercell's titan, with a surprising amount of depth and tactical elements, including battles against legendary World of Warcraft characters.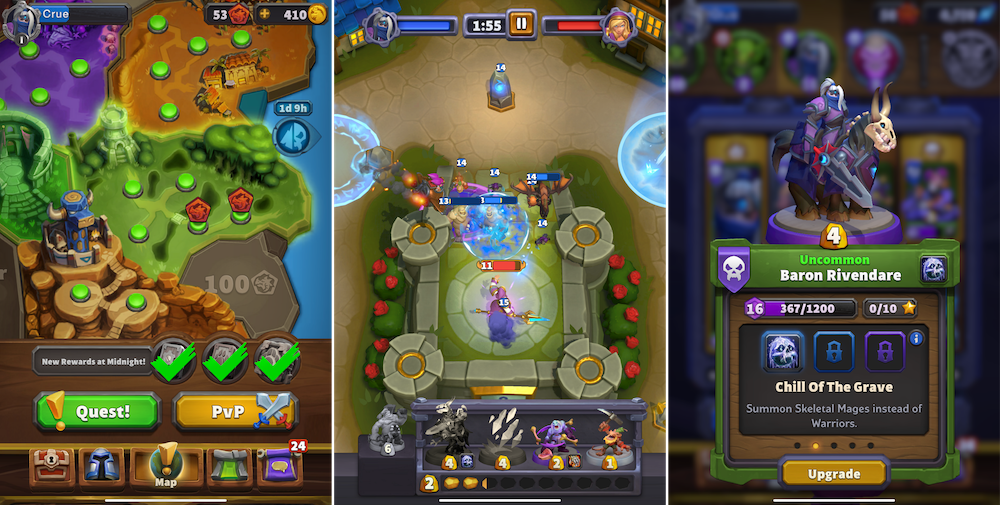 Japan Market Overview
August was a significant month for Umamusume Pretty Derby, marking the game's two-and-a-half-year anniversary. The game celebrated the milestone with the launch of its sixth training scenario on 24 August, Reach For The Stars – Project L'Arc, centered around conquering the legendary Prix de l'Arc de Triomphe in Paris. The new scenario introduced fresh training mechanics, new Parisian race tracks, and formidable opponents.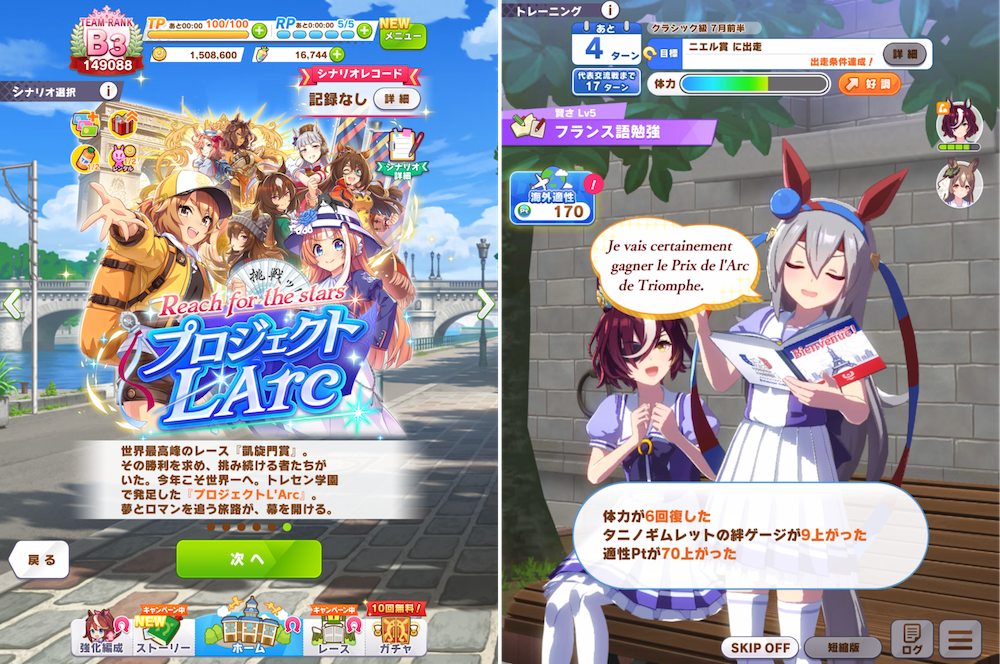 The anniversary update also featured a vast gacha campaign with over twenty unique gacha pools. These included the Anniversary Pickup Gachas, featuring new support cards based on Project L'Arc, and Group Select Gachas, which could be divided into one of ten specific character specialty pools and required premium currency.
These were complimented by various IAP bundle offers, which are rarely featured in Umamusume, filled with premium currency or gacha tickets. Combined, these resulted in a dramatic increase in daily revenue of over 1000% in Japan.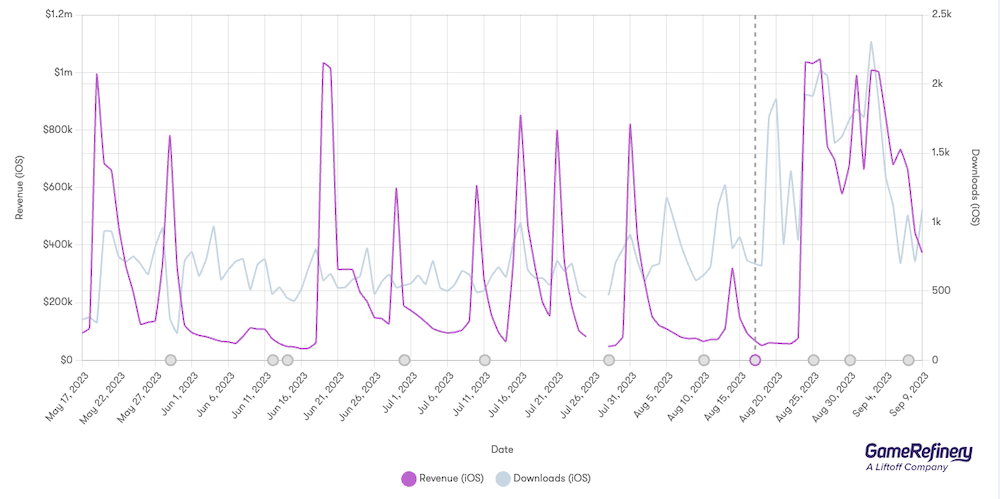 Other Japan market highlights include:
Mobile games based on the anime and manga series One Piece, including Treasure Cruise and Bountry Rush, saw significant download and revenue spikes during August following the release of 'Gear 5 Luffy' in those games as well as in the anime. Netflix's highly successful live-action adaptation of the series has also kept the IP on the surface.
In August, two unusual successes in the Japanese market were the idle RPGs Wan-chan GochaGocha Dai Sensou and KonnichiWAN! Hero, which prominently feature Shiba Inu – a Japanese dog breed that is something of an internet meme sensation. These games launched after one of the world's most famous Shiba Inu, Cheems, passed away on 18 August, both hitting the top 20 downloads and top 200 grossing in their first week.
Pokémon Sleep continued to dominate Japan and held the top download spot for almost all of August. It also sat comfortably as the top 20 grossing title. For more information about how this gamified sleep app works in practice, listen to episode 48 of our podcast, the Mobile Games Playbook.
China market overview
Leading the charge in China over August was the survival shooter 黎明觉醒 (Undawn), which brought a new specialized profession system to the game. On top of the other profession systems Undawn already had, the title added five additional professions, each with unique skills to unlock and upgrade. These skills are unlocked by completing various designated tasks. Each of these professions affects the player's playstyle in all game modes. The system also introduced permanent boosts called Talents.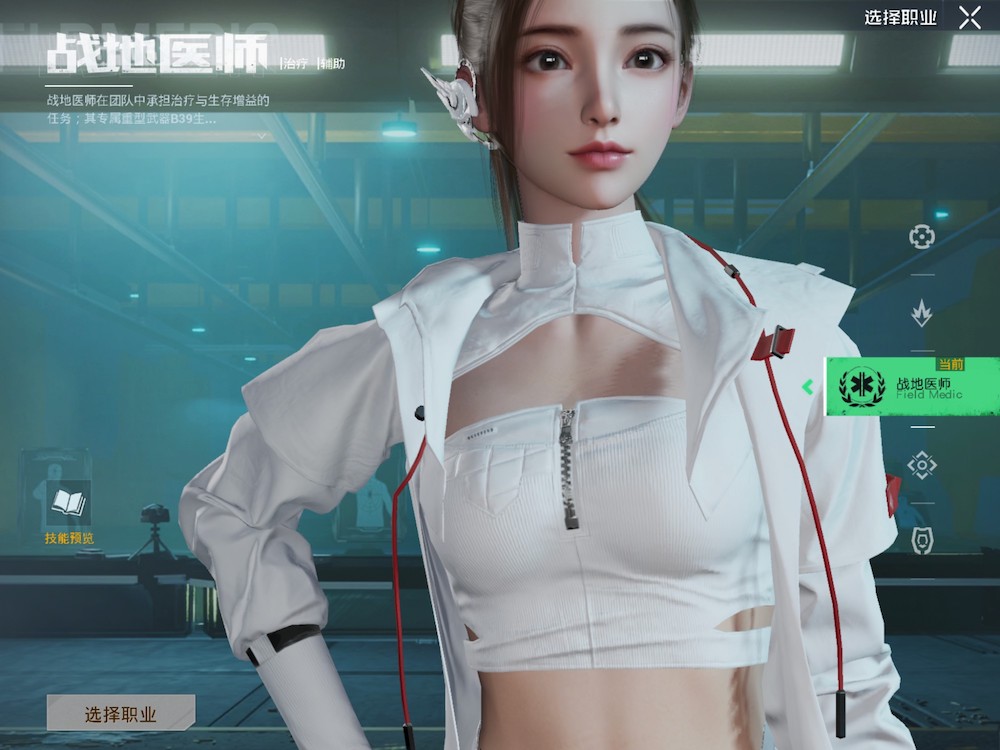 Other China market highlights include:
While it may not be widely known in the West, basketball enjoys significant popularity in China. As evident from its rapid rise, All-Star Streetball Party (全明星街球派对) achieved remarkable success in the market during August, reaching seventh in grossing and fourth in downloads. The game is a 3v3 street basketball multiplayer title with a Fortnite aesthetic and highly customizable characters.
Umamusume Pretty Derby was released in the China market, catapulting it to first place in downloads and the top 10 grossing.
The 2D sidescrolling MMORPG Maple Story Mobile performed fiercely in August, placing fifth in grossing and 13 in downloads.