In December 2021, we released our first iteration of the Slack bot! This update spurred A LOT of feedback from our users on how we could improve the bot and make it more customizable and relevant to specific team needs.
We are happy to announce that we have completed our first round of updates, which we call Slack Bot 2.0! (We know, so original…)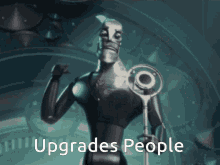 What is included in the Slack Bot 2.0 upgrade?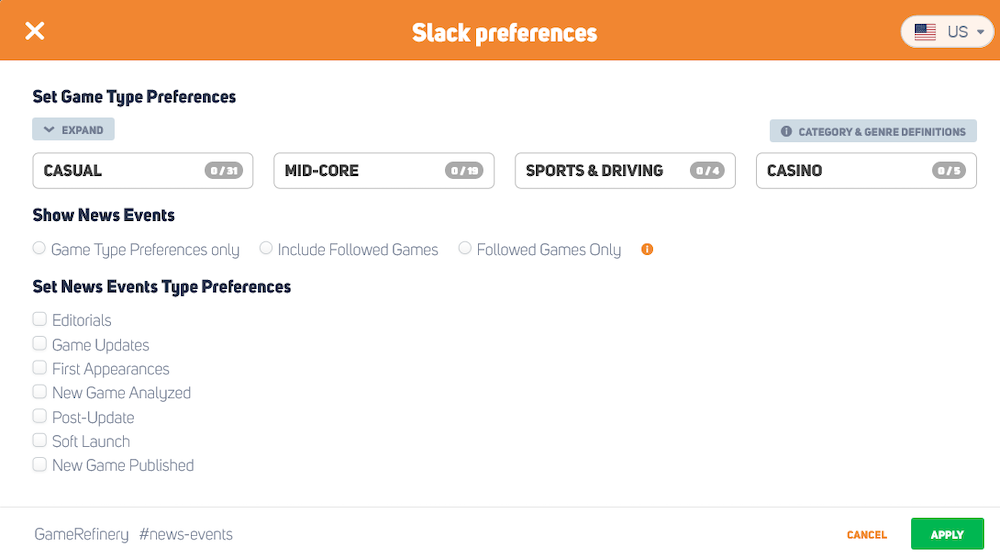 Ability to filter by specific genres: You can now set the bot to notify you only of the events on the category, genre, or subgenre which are most relevant for you!
Filtering news events by game types – You can further choose between three kinds of games:

Preferred categories, genres, or subgenres using our genre taxonomy
Followed games – If you, for example, follow your competitors and references
Followed games only – This way, you can really filter down to those games that matter to you the most. In other words, you see news events only from the games you follow.
Event types – There is a chance that only certain kinds of updates interest you the most. Hence you can choose between seven options, the ones of your liking:

Editorials – Awesome articles like this product update and our other blog posts 🧡
Game Updates – New updates we add to our database
First appearances – When new games are caught on our radar
New game analysis – When a new complete game overview page is added to our service
Post-Update – When we update an old game overview after a hiatus
Soft Launch – When the game has entered to soft launch stage
New Game Published – When a new game is published globally
The best part is that you can combine any of the above settings and host multiple channels with your own bots. This way, you can, for example, have one company-wide channel, 2nd for the casual team, 3rd for the midcore team, 4th for the market research, etc.
All the above customizations are also easily available in your organization setting, where you can update settings and add and remove new bots as you so wish!
Final words
We received A LOT of feedback from users after the initial launch of the Slack Bot 1.0 in December, and we have now implemented the most critical updates you brought to our attention. However, this does not mean that we are done with the bot. Keep those ideas coming, and let's prepare for version 3.0! 😉
01001101 01100001 01100011 01101000 01101001 01101110 01100101 01110011 00100000 01110111 01101001 01101100 01101100 00100000 01110000 01110010 01100101 01110110 01100001 01101001 01101100 00100001