Here at Gazeus Games, we've focused on creating amazing games for our players since 2006. As one of Brazil's largest casual and social games companies, we're proud to have released more than 40 games, including Buraco, Dominoes, Spades, Euchre and Mahjong, all under the Jogatina name, and Dominoes Battle on the Instant Games Platform.
We started working with GameRefinery in 2020 after following and reading its blog posts and snapshot reports.
Identifying Game Features to Make a Profitable and Successful Game
We know that the key to creating outstanding games is understanding both market trends and your competitors. Thanks to GameRefinery's easy-to-use platform, we've gained valuable insight into what makes a successful mobile game. From there, we've been able to create a benchmark for what makes good games even better. The range of available features and data is impressive, and we appreciate how easy it is to use. We also really like the frequent news and market trends updates.
When we began working with them, the GameRefinery team thoroughly analysed two of our games, Spades and Dominoes. Their input helped us decide what additional features were needed to make these titles even more entertaining for our players.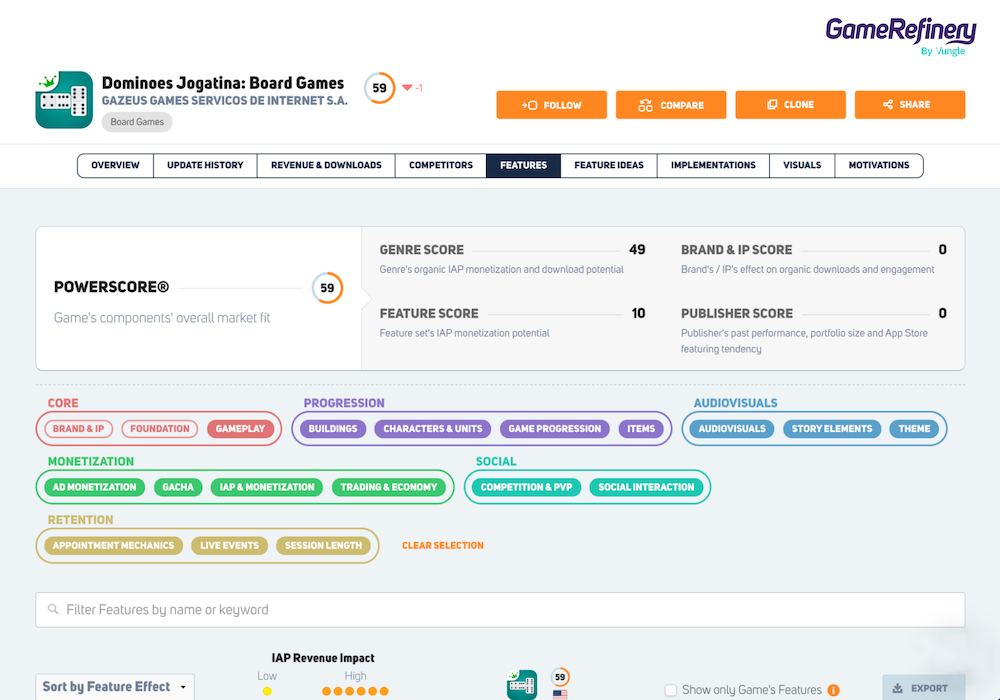 Final words
GameRefinery has helped us identify suggested features to implement into our games, making the platform an integral part of our design workflow process. The product managers and game designers now use the platform to analyse and improve our current portfolio of live titles and upcoming ones.