Futureplay's vision of making "the right games at the right time" has underpinned their steady year-on-year growth. Their first title in 2015 "Idle Farming Empire" kicked-off their portfolio with a genre, theme and feature-set that fit the market, funded their initial stage of growth, and was feasible to develop within months of founding the company. Futureplay soon became an industry leader in idle games and rewarded ad-based monetization. After gaining this strong foothold in the market, Futureplay applied this same vision to IAP-based games for the next stage of growth with "Battlelands Royale," which brought the casual Battle Royale genre to mobile. Soon to be followed by a mix of titles in development.
In this post, Futureplay's Analyst Camilo Fitzgerald breaks down how GameRefinery's market research tools are a crucial part of their strategy for delivering the right games at the right time.
Step 1. Map your Market
Goal: Get an overview of the space that fits your needs and capabilities.
A good approach is to start broad with all games and eliminate specific segments. For example, remove games that do not reach your revenue goals (IAP grossing charts or an estimate of ad revenue based on downloads and industry benchmarks). Further, you might want to eliminate categories, genres, sub-genres, and feature-sets that don't fit your domain knowledge and capabilities. Examples might be Casino games if it's not a focus, or synchronous PvP features if you're a small team.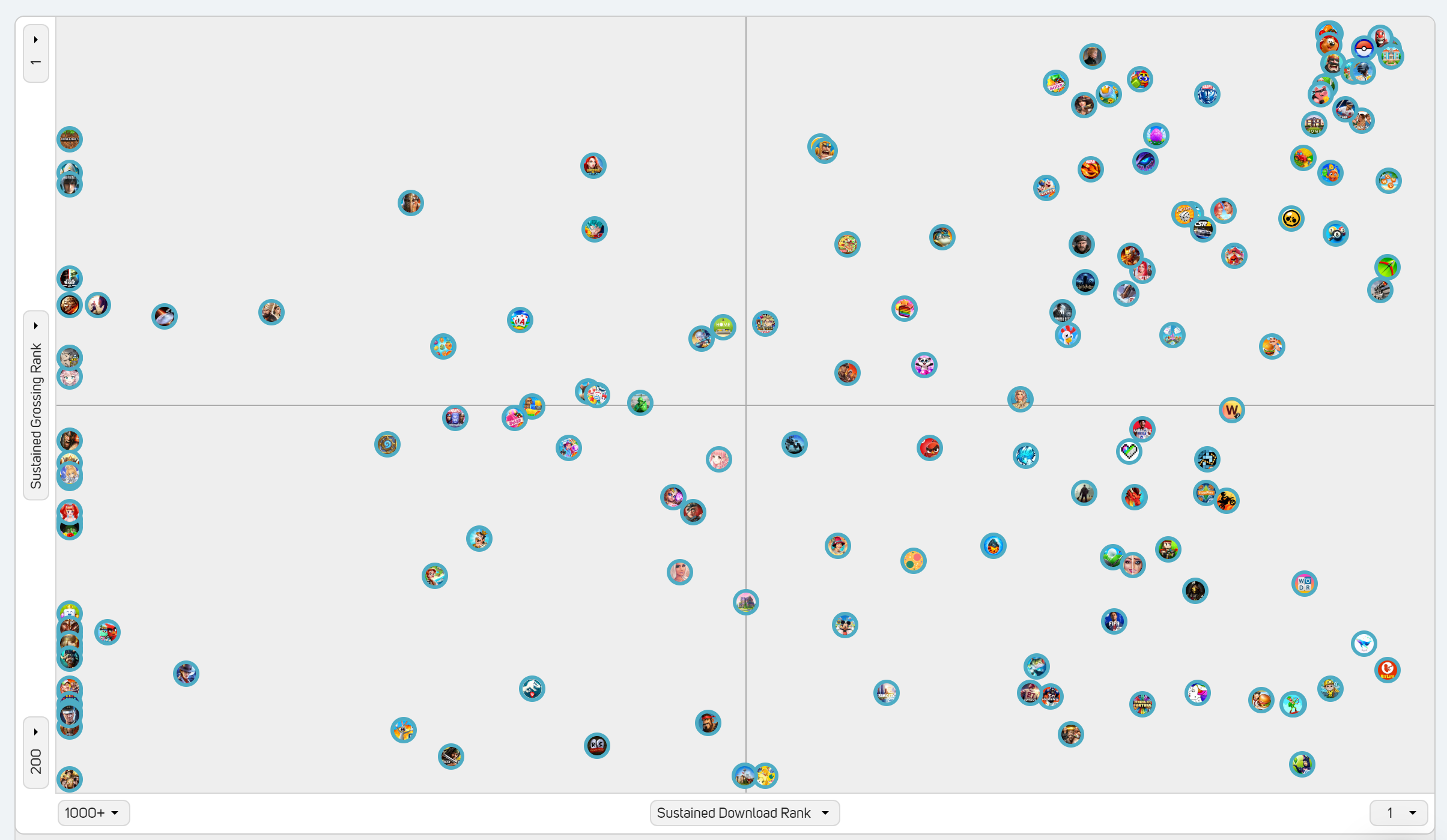 Top 200 grossing market excluding Casino games in Market Explorer
Step 2. Segment your Market
Goal: Explore and assess segments
Break the market down into relevant segments. GameRefinery does a great job of segmenting the market with a taxonomy of sub-genres that are much more informative than standard app store categories. You can segment the market by these and/or other verticles such as features or demographics. Explore each segment and assess the risks/potential within them by asking questions like: What's the revenue potential in this space? Is the space open to newcomers or dominated by a few big players with publishing power/IP? How well do we know this space? Are there emerging trends? How do games compete in terms of high LTV vs. mass appeal and downloads?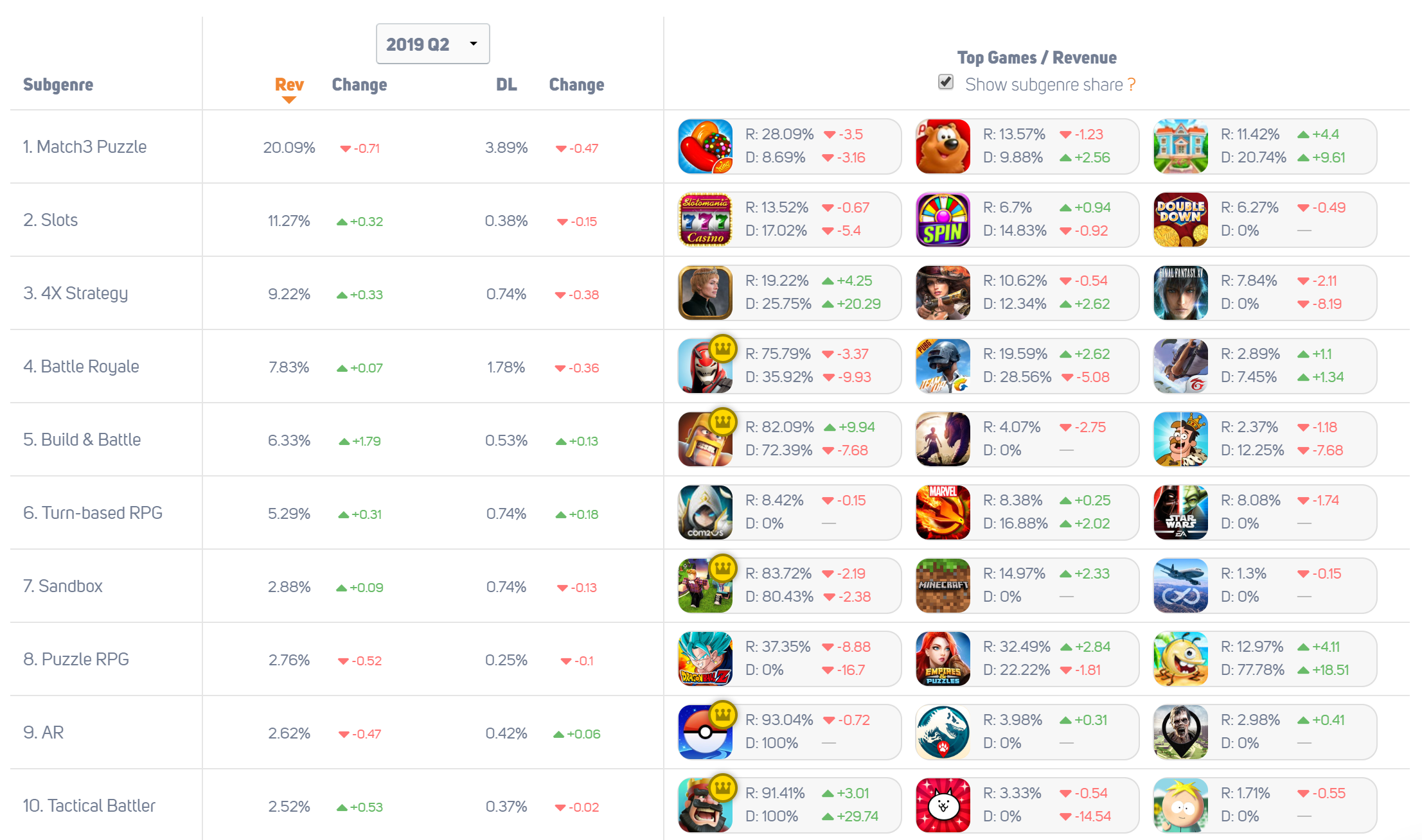 Segment the market with Market Share
Step 3. Position Your Concepts
Goal: Ideate titles that fit the market
Concept or prototype new titles and map out how their themes and mechanics fit into their segment. Critically assess the risks and potential associated with the new elements that you're bringing to a segment vs. where you're following mainstream or emerging trends. In general, each move away from existing trends increases the risk, so be smart about what you're changing and why.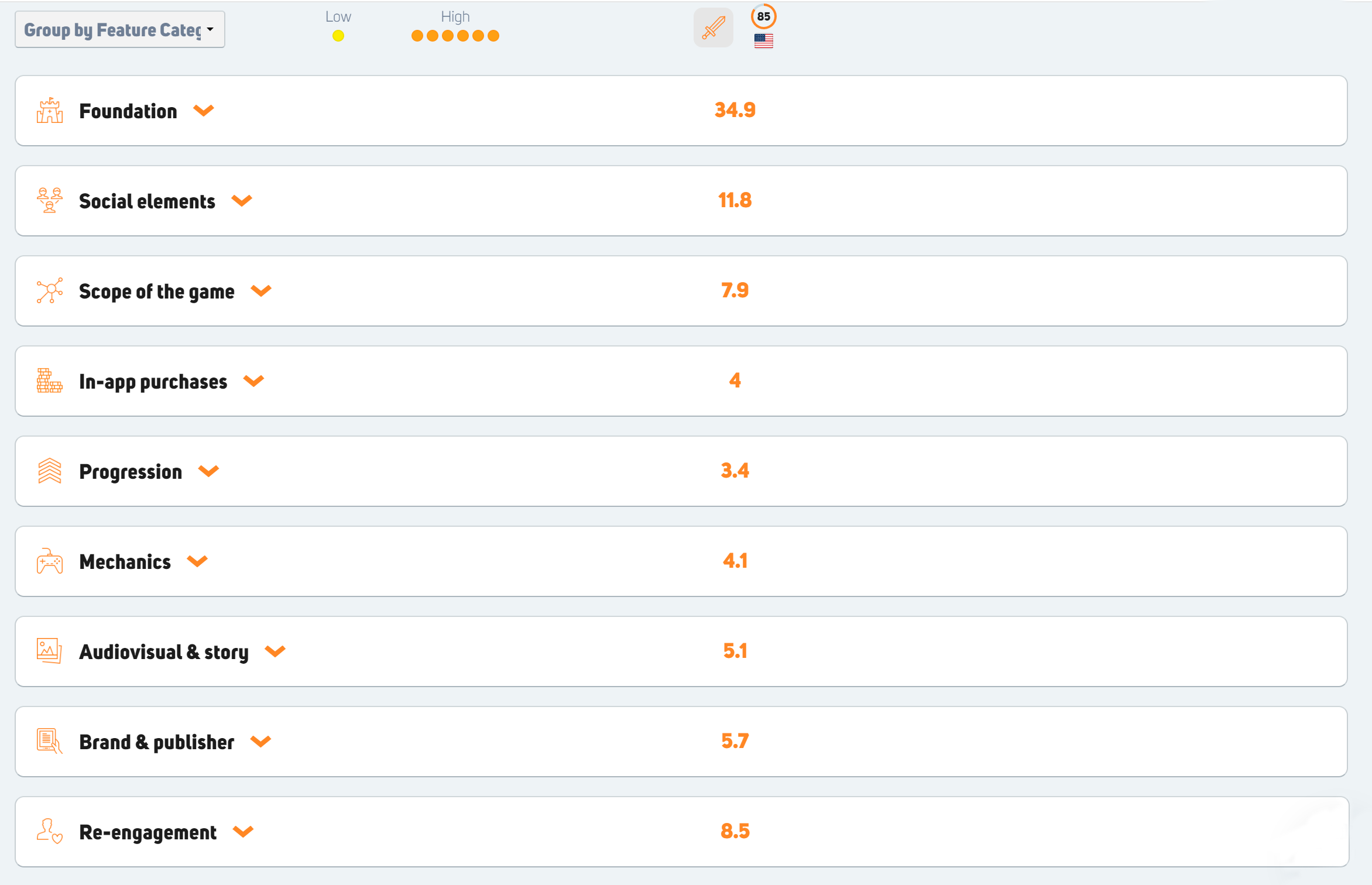 Prototype and develop your feature roadmap with Game Analyzer
Step 4. Break Down Competitors
Goal: Augment your design toolkit
Once you've got a front-runner for a concept that you want to move into production, break down its market segment further by analyzing the full feature set and implementation of competitor games. Playing and truly understanding key competitor games in the segment is a must, but GameRefinery's FTUE videos and feature breakdowns supplement this with an excellent overview of what's working for all of your competitors.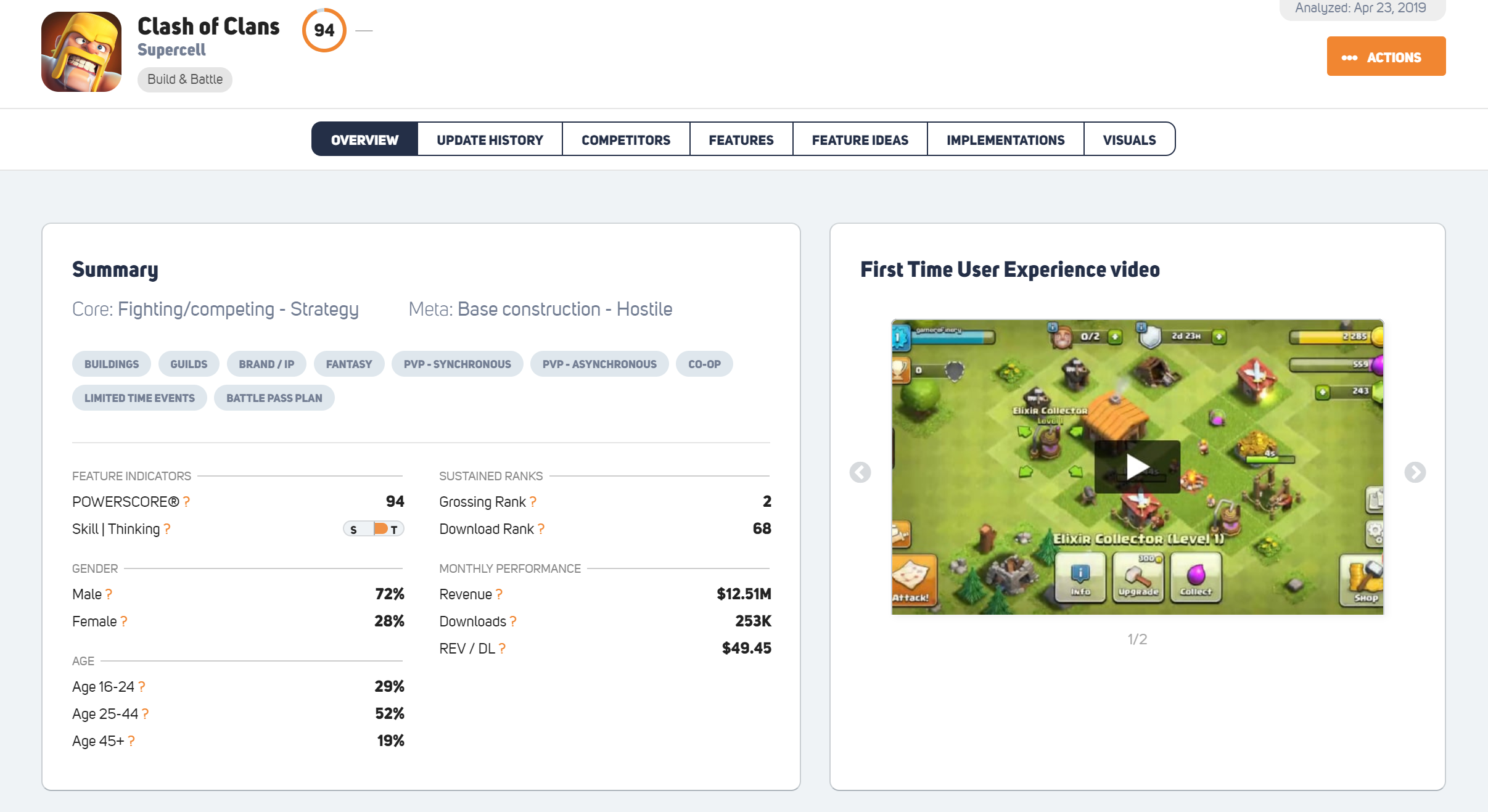 Breakdown competitors from feature sets and demographic appeal to first time user experiences
Final Words
A market fit strategy like the one described above doesn't make a good game all by itself but given a solid team and relevant skillset it should reduce the amount of luck required for your next game to fit your company needs, find its audience and compete in today's mobile market.