This time in our Feature Spotlight blog series we'll be picking up an interesting mechanic relating to game progression and linearity: Special playing modes. As mobile game industry has been evolving and changing rapidly over the past years, the players have "grown" to expect constant refreshment and new exciting features not only from new games but also from their old favorites via updates. Special playing modes are a good way to spice things up in this sense, as they help to increase games' diversity and life-span by bringing more horizontal content to the table.
Definition in gameplay
When discussing special player modes in this blog post, we mean non-PvP (player vs player) game modes with unique mechanics or rules that depart from the game's main campaign or storyline. These special modes are therefore set aside from the "primary" playing mode and introduce a (often pretty major) sideline to the core game. For example, special dungeons in RPG-games or special racing modes in driving games are typical representatives of this feature.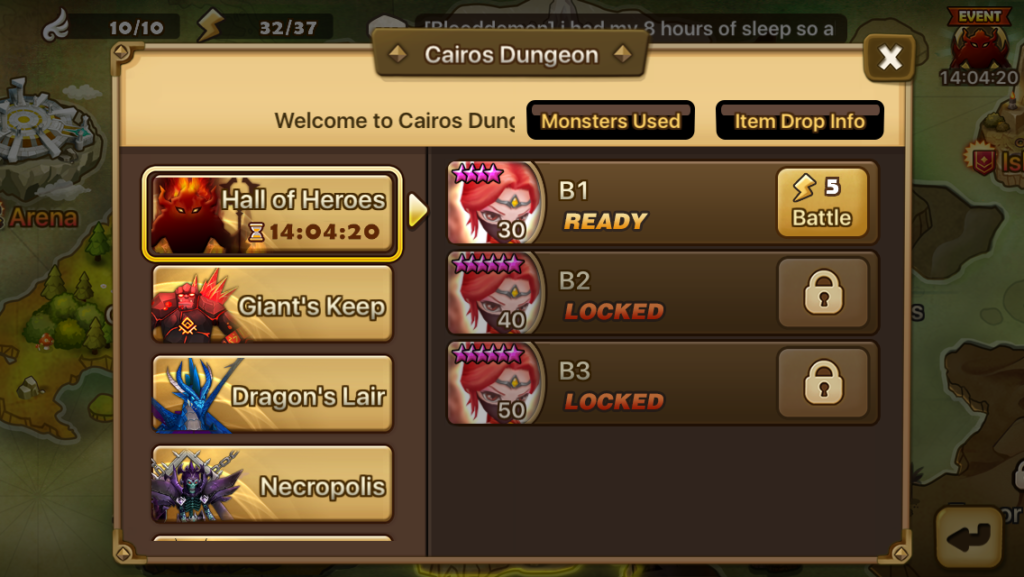 Trend in the market
At GameRefinery we analyze the top 170+ features across to the top 200+ grossing apps, as well as another 700+ games outside the top grossing list to identify and rank an extensive list of features and improvements that can potentially–and significantly–boost the commercial potential of your game.
According to recent data from the US iOS AppStore, 55% of games in the Top Grossing 100 offer special single player modes or levels to their players. When looking at the games outside the top 100, this figure drops to 42%. Especially interesting is that the relative popularity difference between the best performers and the rest doesn't fluctuate significantly across genres. This means that no matter the game type, special single player modes and levels are clearly a differentiating factor among today's iOS mobile games in the US.
If we take a look at the popularity development of special single player modes in mobile games during the last 9 months, we can see that a similar differentiating pattern has been around quite a while: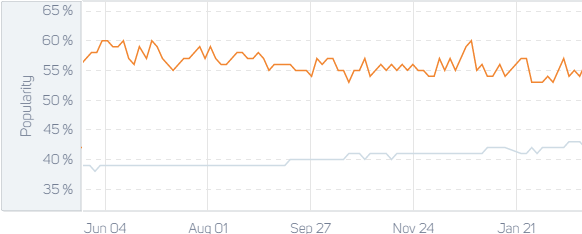 This highlights the fact that this isn't in anyway a new phenomena and it's pretty safe to predict that the popularity of special playing modes in top games is not going to fade away any time soon. As a matter a fact, in China and Japan special playing modes are even more popular than in the US and other western markets so if you got your sights set on conquering the East, you really shouldn't overlook this feature.
Implementation in Top Performing Games
To give you insights on how this feature could be successfully implemented, we have hand-picked a couple of games that use special single player modes as their advantage really effectively.
Candy Crush Saga

Dream World: King's Candy Crush Saga, as we all know, is THE casual match 3 game of western mobile gaming world and by far the most used benchmark for every newcomer in the genre. It is also a prime example of how a well-honed special playing mode can bring a whole new layer and refreshing injection of diversity to an otherwise pretty straightforward and linear game. In a nutshell, Dream World introduces a major new game mechanic that significantly changes the way players have to think and plan their moves when playing Dream Levels. As Dream World is a huge stand-alone map in the game, it brings non-linearity and freedom of choice to the table: players can choose which "path" they want to pursue and advance when jumping into yet another gaming session.
Star Wars: Galaxy of Heroes

Mod Battles & Challenges: The metagame of SWGOH focuses on beefing up your team of heroes in various ways so you can take on even tougher enemies both AI and human alike. One essential character development mechanic revolves around a unique type of items called Mods. Mods are attached to your heroes to further boost their capabilities in combat and the best way to get your hands on these precious little things is by engaging in special playing modes called Mod Battles and Mod Challenges. In other words, SWGOH uses special playing modes in a very powerful way to enhance its metagame elements even further by opening a whole new dimension of grinding and character development for the players.
CSR 2 Racing

Ladder Races: The main storyline campaign of CSR 2 Racing revolves around out-racing rival crews and becoming the best street racer in town. Each new rival crew member is significantly tougher nut to crack than the previous one, so players are often forced to spend a lot of time enhancing their rides between Crew Battle levels. Fortunately there is an easy-to-approach playing mode outside the main campaign called Ladder Races. Ladder Races are quick single races for progressively growing pile of bucks – against progressively toughening opponents. However, the progression curve of race difficulty is much more gently sloping here than in Crew Battles, so players don't hit a wall nearly as quickly. Therefore, Ladder Races are an excellent way to pace CSR Racing 2's game progression by giving players a more casual playing mode that they can keep on grinding for money to enhance their cars whilst getting ready to take on the next Crew Battle opponent.
The Takeaway
As the F2P business model is by nature dependent on successful user re-engagement and good retention & LTV numbers, it's crucial for gaming companies to see games as services with lifespans of months and years – not just static products that are ready when they are launched globally. In this light, it's beneficial to keep your games fresh and your audience entertained with enough new things to do and challenges to overcome. Special playing modes are an excellent way of introducing change, diversity and non-linearity to any game – no matter the genre or type and even after the global launch!