Mobile game events come in all shapes and sizes. Whether they're seasonal events celebrating Christmas and Halloween, non-recurring and recurring live events, or promotional collaborations with non-gaming brands, developers worldwide are utilizing them in creative ways to boost their revenue and player count.
The Chinese mobile game Sky: Children of the Light celebrated one of its biggest revenue spikes in history thanks to a September 2020 collaboration with the virtual YouTube star Kizuna AI. It proved that you don't need to reinvent the wheel when you can tap into a passionate fanbase; Kizuna played the game on her channel, and an in-game Kizuna accessory kit was released for $20, the demand for which led to the game surpassing $1m in daily revenue (iOS market, CH). Genshin Impact found similar success in the West through its Lantern Rite event ringing in the 2021 Lunar New Year, with a new gameplay mode, character, storyline, and gacha mechanics, causing revenue to grow from $200k to over $1.25m in just over a day (iOS market, US).
Perhaps it's no surprise to learn that 90% of the top-grossing 100 mobile titles use seasonal events, whereas 40% of the top 100 in the US iOS market are collaborating with brands for partnership events. The great thing about events is that their various implementation methods mean they can be used in pretty much any genre of game.
As the mobile gaming market continues to grow, events such as those featured in this report will only become more popular, especially with so many brands trying to establish themselves in the gaming world. The challenge to developers is figuring out which events are worth exploring and which mechanics are worth implementing as part of an engaging and rewarding online ecosystem.
Alongside our analysis, we hope you'll be inspired by some of the best-practice examples we've featured in this report. As the evidence shows, there's a reason why so many developers are now embedding live events into their games.
In this report, we'll take a closer look at what developers are doing right when it comes to events and how to best monetize these events with the most effective gameplay features and implementations.
You can access the full In-Game Events Snapshot Report by entering your information below.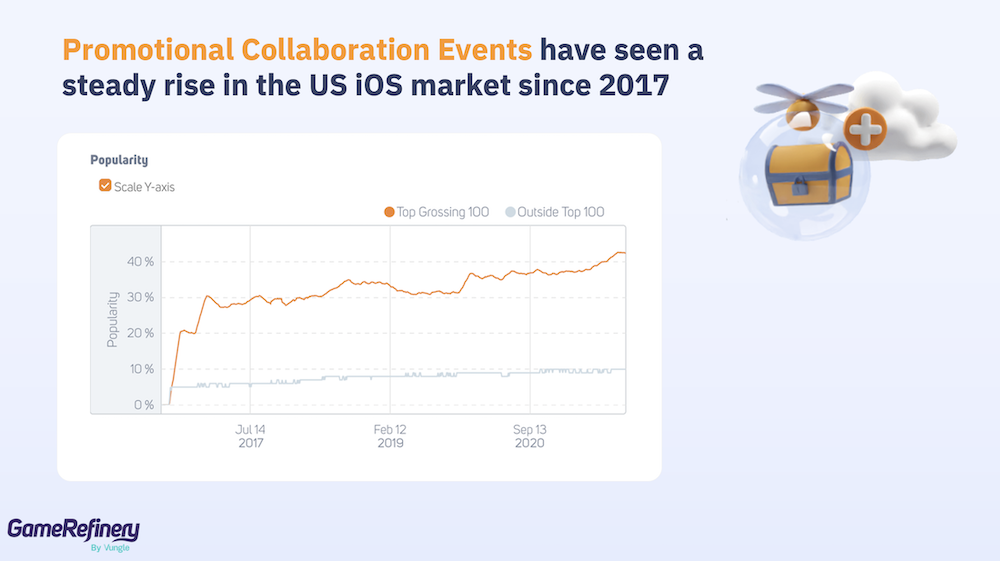 Get your copy!