In response to reports and predictions calling out data-driven app marketing – and UA – as THE 2017 mega-trend, we move past the hype to look at real and effective ways you can use data to drive results. Since your objective is to achieve objective high performance (on a low budget) we go to the source with Adam Gal-Ed, formerly VP of Business Performance at Plarium where his efforts and expertise focused on doing both. There he was charged with leading the Revenue Management and Business Operation Division to build top-level tools and processes to optimize all monetization channels and drive high performance and excellence. It was another step in a solid and successful track record for Adam that spanned a variety of positions, including Director of CRM & Analysis at NeoGames, where he was responsible for managing the marketing, content, design and operations teams to optimize the CRM funnel and – ultimately – increase retention.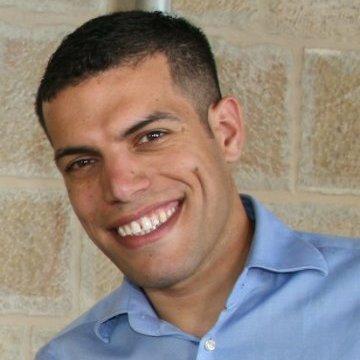 *****
Practically speaking, what is analytics good for and what can games companies realistically hope to achieve?
In a word, a lot. In our industry we tend to look to analytics to figure out how to best improve our games and the game performance. But we also need to examine the impact on the customer experience and on our business KPIs as well. So, while analytics is mainly seen as a way to improve the product and the game, it's analytics on the company-wide level, that is giving gaming companies the data they need to improve every other aspect of the business — from financial planning and marketing, to CRM and effective ways to increase player retention.
So, what has  happened in the wider industry to make analytics so central to so many aspects of making and marketing a game with commercial success?
It all comes back to the lifecycle of our industry. In the beginning, it was enough to be better than the top games in your category. The threshold in order to reach that goal wasn't that great. As long as you did something innovative and new, that offered a good player experience, you were successful. But our industry is maturing and the mobile gaming market is crazy in terms of competition and challenges. You still need to get to the top, but in  order to be a top game you need to get everything right. Analytics can give you the answers to the key questions: What's working and what's not working? What are players are looking for? How can you offer a better player experience? How can I can strengthen my weaknesses and take advantage the opportunities that I have? This is where analytics comes into play – and helps me understand the answers and avoid the mistakes.
How far are game developers in using analytics to optimize their games based on what the data says are the winning formulas or the winning feature sets in the market right now?
When most companies talk about analytics they are basically talking about internal analytics – what their own data and analytics tells them about their game. Not a lot of companies have the resources or the vision that they need to look outside at what's going on in the games market. But, again, that is linked with the lifecycle of the industry, and there are signs this is changing. A few years ago, the industry lacked the tools to make it easier and efficient to take advantage of the data out there. But now there are companies, like GameRefinery, with products that let publishers look 'outside' without having to invest in resources on researchers to analyze the wider market. All that goes beyond analytics to translate it into insights that can yield action items that games companies can implement or internalize.
That said, using data and tools to get one thing right doesn't guarantee success…
In the end, for games and the entire online industry, it's all about optimization. Even if you have a good game, there are just too many details, factors and dynamics – market forces and external factors that are changing constantly – to watch. If you run a bad feature that shows bad results for three months, you will lose those three months no matter that you change it afterwards or decide to kill the feature altogether. If you lack good analytics and an understanding of where your weaknesses are from a business perspective, then how you prioritize your roadmap, your pipeline and your focus will be wrong in the end. It's all about using the analytics as a way to focus in on the important things that matter most to your game — and your players – and where you need to put your effort. But you still need to optimize, do the A/B testing and check user feedback to see how to translate a feature into your game. It's not that you can copy-paste what is popular in the market and expect it to work amazingly. It's never a one-size-fits-all solution.