Player motivations have been highly appreciated by our users. Not only are you able to shed some light on your game's existing users, but you can also:
See what other games they are playing
Understand genre/subgenre level motivational drivers and audiences' interests
Sanity check your feature plans with an existing game audience to guarantee they'll like it
And so much more…
One feedback we heard was the lack of player motivations in Game Analyzer projects. It would make sense as then you would have the full development pipeline available through motivations: Concepting, pre-production, production, and most importantly, live. 
We are happy to announce that player motivations are now available in Game Analyzer!
This allows you to:
See in the conception/production phase how the new game project would fit the market
Immediately analyze where to find your audience
How feature development roadmaps would change the player archetype split.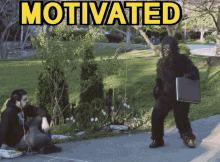 Player motivations in Game Analyzer
Motivations data is displayed in a similar fashion as on any other game overview page!
This means that they are available in two places:
Frontpage
In its own motivations tab
Here is an example of my very own Junk Yard Joust PvP game. Elevator pitch: it's slither.io Battle Royale + character development meta in a junkyard environment. (Next billion dollar idea, don't steal).
From the front page, we can immediately see that based on features for whom the game would fit the best.
The top three audiences would be:
Networkers 22%
King of the Hills 17%
Treasure hunters 16%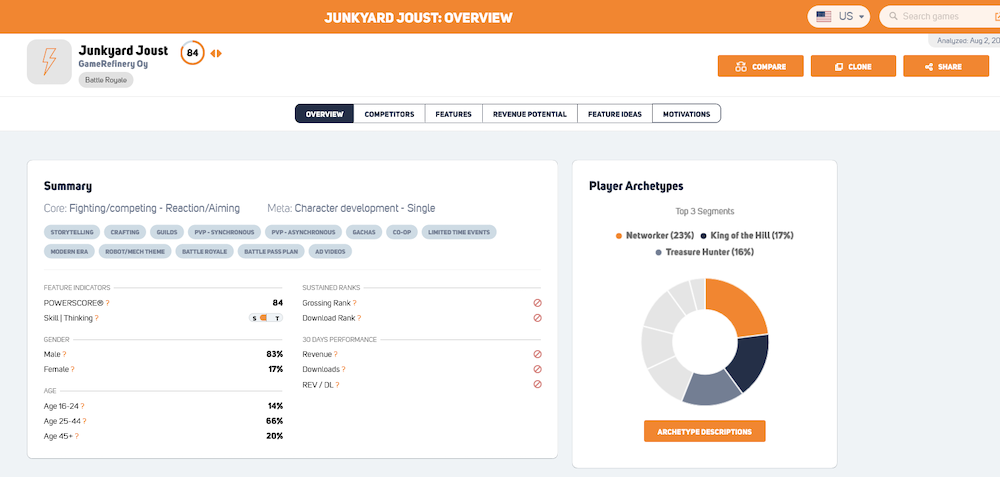 On the motivations tab, I would find the full breakdown of my Junk Yard Jousts motivational drivers and audience: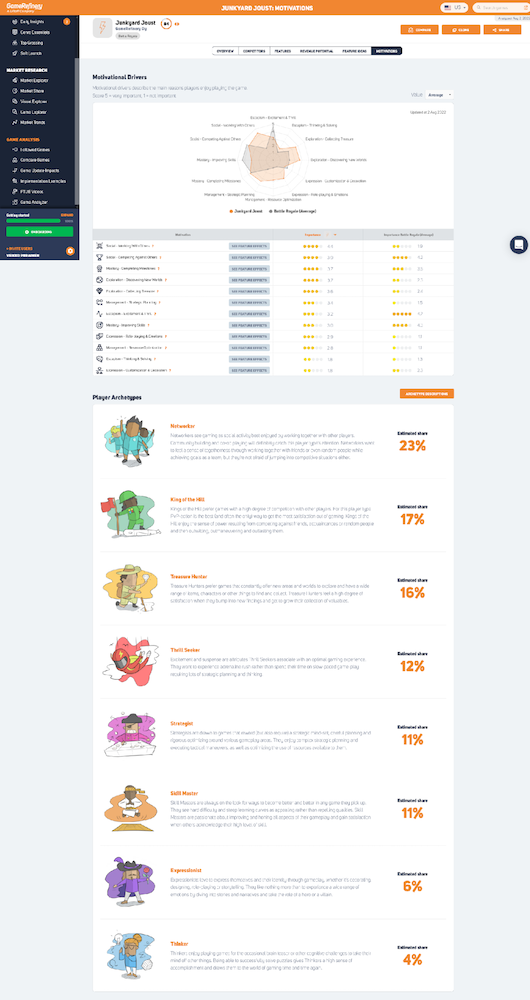 This would give me valuable information straight out of the bat:
Identify the core audience. This is something my design team could use to further polish the game experience.
Identify market fit. I could immediately take this data to the market level and see if such games exist, how much they make, whether my audience even likes PvP battle royale games, and whether the game fits the target market.
Reference comparison. I could immediately narrow down my list of references from the sea of PvP games to only a few.
Using Game Analyzer's motivational data elsewhere on the platform
As Game Analyzer projects are now available in Market Explorer, I can add my own game as its own segment. For example, we could compare Junk Yard Joust (blue) against the Battle Royale subgenre (orange) and games which have a similar audience to mine (purple).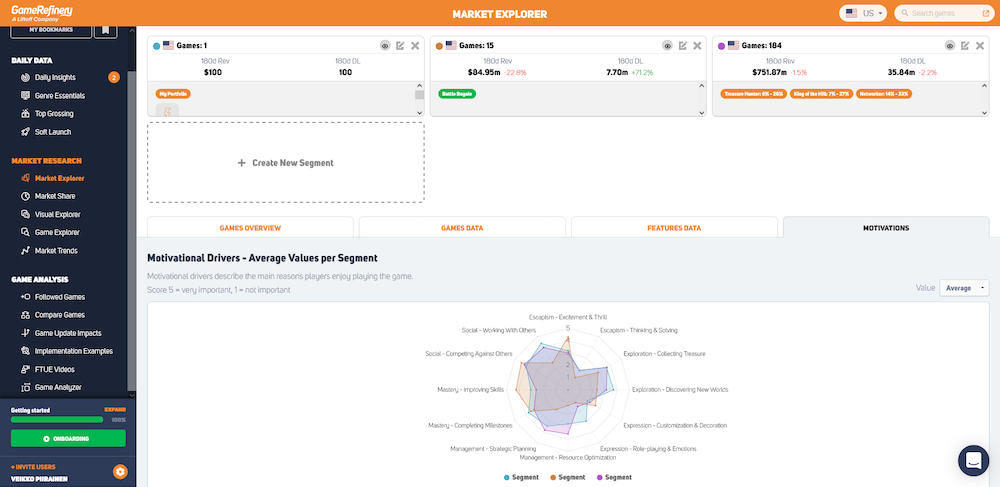 After doing some digging, I found a few interesting games that fit my games player profile and the core player experience I'm after. Above motivational data and side-by-side feature, a comparison is also available in the Game Comparisons motivational tab!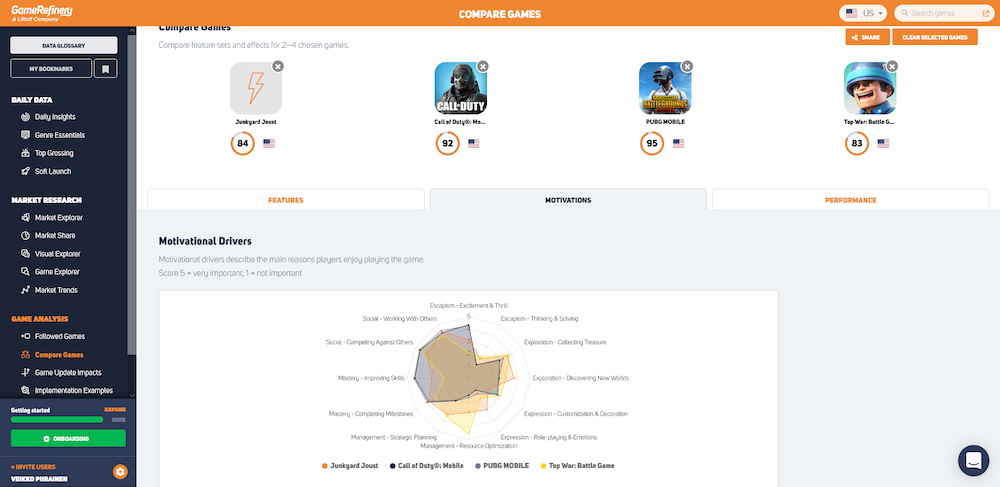 The above data would help me in sanity checking the initial concept's fit to the market. What to add, what to remove, is the audience there, and what would the market size be before greenlighting the project and starting the expensive and time-consuming production phase.
Final words
Personally, we find this to be one of the most exciting player motivations related update as it closes the motivational loop in GameRefinery. Our motivations can now be used throughout the development cycle in each step by EVERYONE in the team. Market researchers, designers, product owners, marketing teams, etc., you name it!
Note that the above use cases represent only the tip of the iceberg, and the data is flexible to numerous use cases and needs!
We heard a lot of feedback and request from users to add this element to our service, and now we are motivated to see and hear the user feedback from you.