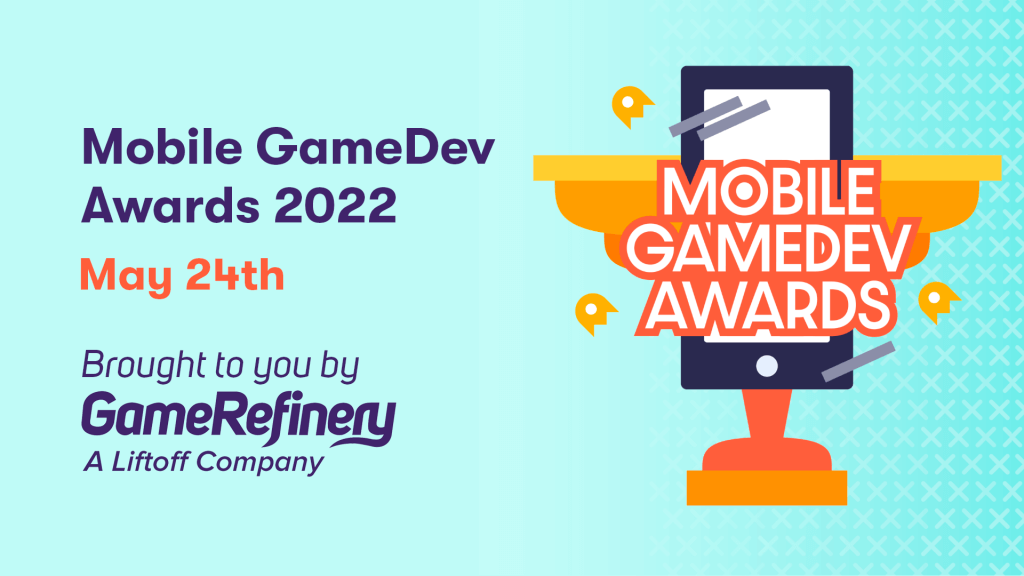 Mobile GameDev Awards 2022
We are happy to present the winners of the second installment of the annual Mobile GameDev Awards!
---
We created the Mobile GameDev Awards to recognize and celebrate innovation and excellence in mobile game design from developers in the US, China, and Japan.
The Mobile GameDev Awards highlight games that truly stand out with impressive gameplay design, innovative features, or spectacular events.
An international jury of GameRefinery analysts and gaming advisors selected the finalists and winners of the 2022 Mobile GameDev Awards.
The seven award categories are:
Mobile GameDev
Awards 2022 Finalists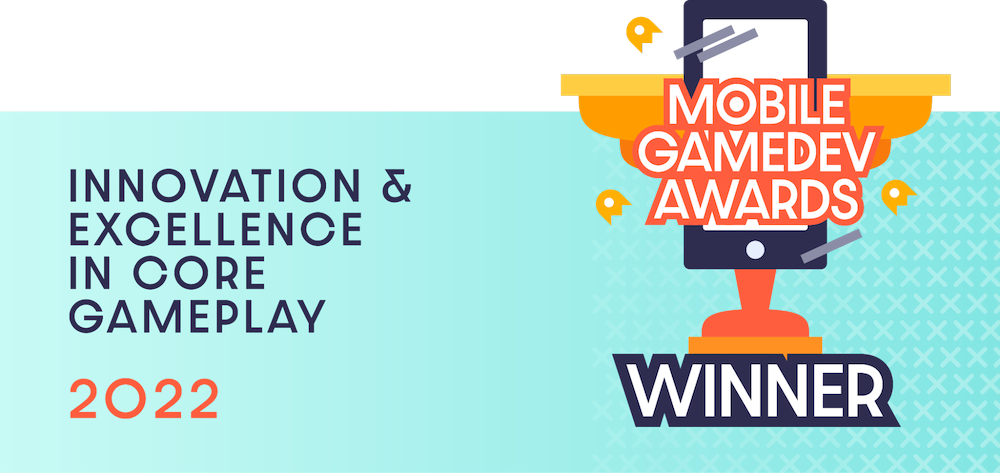 The most innovative and well-executed core gameplay seen in 2021:
WINNER: Harry Potter: Magic Awakened (哈利波特:魔法觉醒, CN)
"Harry Potter: Magic Awakened's core gameplay combines tactical battling and immersive RPG storytelling in a way we've never seen before. Players can use character and spell cards, but also move their main character around the board to gain strategic advantages. These elements can be utilized in several PvP and PvE game modes. In-between battles, players enjoy a rich and immersive story featuring all-new characters alongside some familiar faces, which progresses as they battle characters and NPCs."
FINALISTS: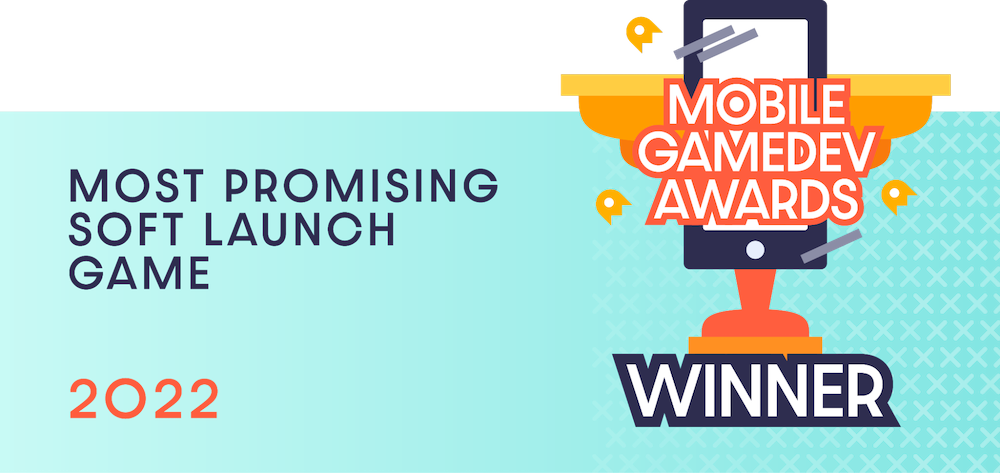 The 2021 soft launch game most likely to be a breakout launch success based on gameplay:
WINNER: Apex Legends
"There aren't too many hero-based PvP shooters yet on mobile, and EA's Respawn team has pulled off an incredible feat by porting their hit shooter onto mobile devices to fill that gap. Most impressively, this is done without any compromise. The game captures the high-octane and fast-paced quickplay of the original remarkably well, with quality production values and additional quality of life features that weren't in the original game.
All this, paired with the fact that Respawn is working together with Tencent's Lightspeed Studios to create enough content for the extremely demanding mobile shooter liveops, makes us believe that Apex Legends will be a very serious contender to the other mobile shooters that are out there. (Disclaimer: the game was globally launched 17th of May, but the selections for these awards were made before that date)"
FINALISTS: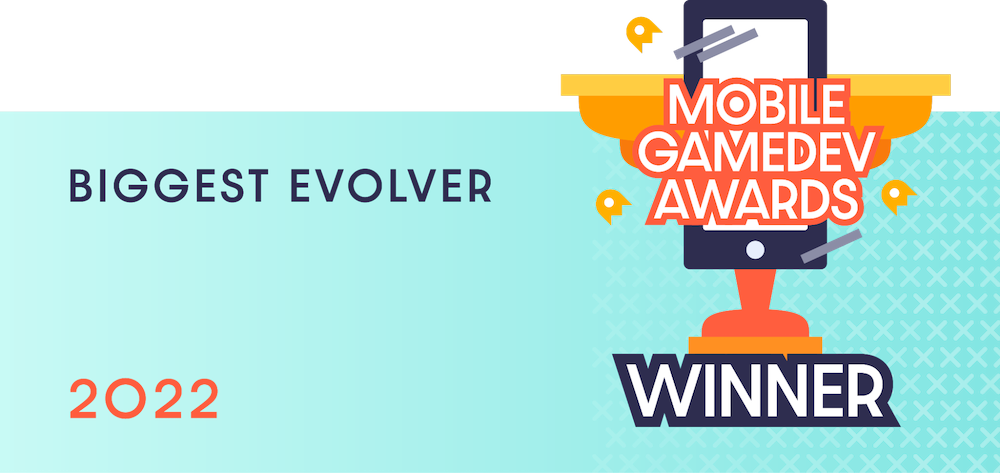 The game that has developed the most during 2021 in terms of gameplay:
US WINNER: Clash Royale
"Clash Royale is by no means a new game anymore, but in this year alone, we've seen more updates and features introduced than in the previous 12 months, showcasing Clash Royale's incredible commitment to treating its players with new features and experiences. Magic Items, Champion-heroes, Star Points, and Card Masteries are just a small handful of the latest additions to the game, leading to stronger events and more support for the core gameplay loop. In turn, these quality of life features led to an incredible turnaround in the game's performance."
US FINALISTS:
JP WINNER: State of Survival (ステート・オブ・サバイバル)
"State of Survival successfully launched a localized version of the game specifically for the Japanese market in late August 2021, adding improvements like specially designed Japanese characters, Japanese voice acting and better graphics for many parts of the game. The game has since established its position in the top grossing 50 games on iOS, and revenue baselines have increased some 20-fold in comparison to the global release's earlier performance on the market."
JP FINALISTS:
CN WINNER: Plants vs. Zombies 2 (植物大战僵尸2)
"Plants Versus Zombies 2 continues to experience massive revenue and download spikes with every subsequent game update, and the game shows no signs of slowing down. New game modes and content updates have introduced new ways of playing and socializing, such as the home system with social elements. It's these regular and successful updates that are responsible for helping the game to evolve into a popular MMORPG, keeping its steady position in the grossing ranks."
CN FINALISTS: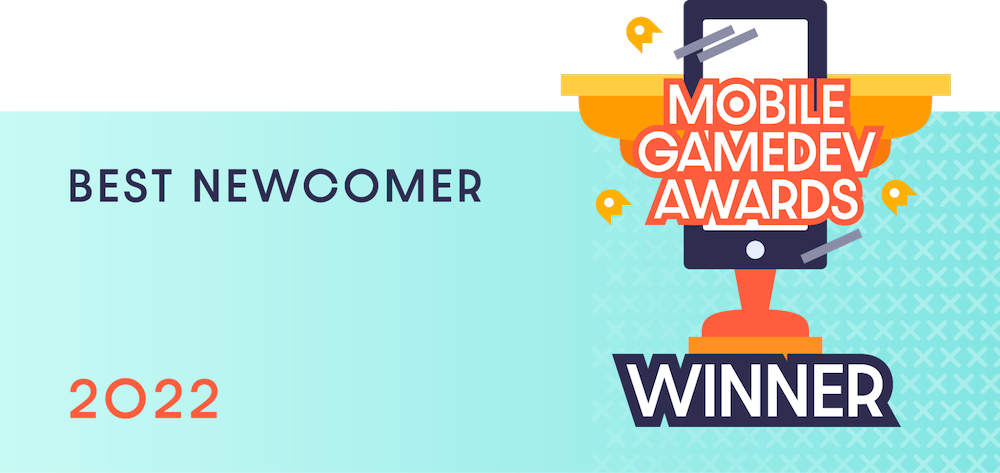 The best new entry into the market during 2021:
US WINNER: Beatstar
"With sleek, refined graphics and quality music, Beatstar has managed to make a breakthrough in the usually tough-to-crack US mobile music gaming market, reaching the iOS top grossing 200 games on launch and solidifying its position since with the introduction of a season-based Battle Pass system. Beatstar provides a colorful and immersive audiovisual experience for music lovers, with an impressively large tracklist that covers a wide variety of genres. The timed song box system and song purchases through gachas are also a fresh and differentiating approach on the market, keeping players hooked and coming back for more."
US FINALISTS:
JP WINNER: Umamusume Pretty Derby (ウマ娘 プリティーダービー)
"Umamusume Pretty Derby made a phenomenal entry into the Japanese mobile gaming market in February 2021, almost immediately claiming the top spot and holding onto it for some time, which is a remarkable feat in the usually unshakable top ranks. Since then, the game has performed very well for a new entry and has kept its standing in the top 10 grossing iOS games. Based on a multimedia franchise including anime and manga, Umamusume Pretty Derby tasks players with training, racing, and performing concerts with legendary race horses who have been reborn as girls. The game shines especially in the rich storytelling elements, the abundant and tactical character development system, and gorgeous graphics."
JP FINALISTS:
CN WINNER: Harry Potter: Magic Awakened (哈利波特:魔法觉醒)
"Harry Potter: Magic Awakened Challenged the top position of old giants like Honor of Kings (王者荣耀) right after it was released for several weeks. Harry Potter: Magic Awakened has an innovative art style and combines several types of gameplay elements into one game, covering everything from tactical battler and RPG elements to even a rhythm game mode based around ballroom dancing. It also manages to distinguish itself from the mainline Potter universe with a separate storyline and all-new characters. Magic Awakened is an essential companion for any Harry Potter fan, and one you can carry around in your pocket!"
CN FINALISTS: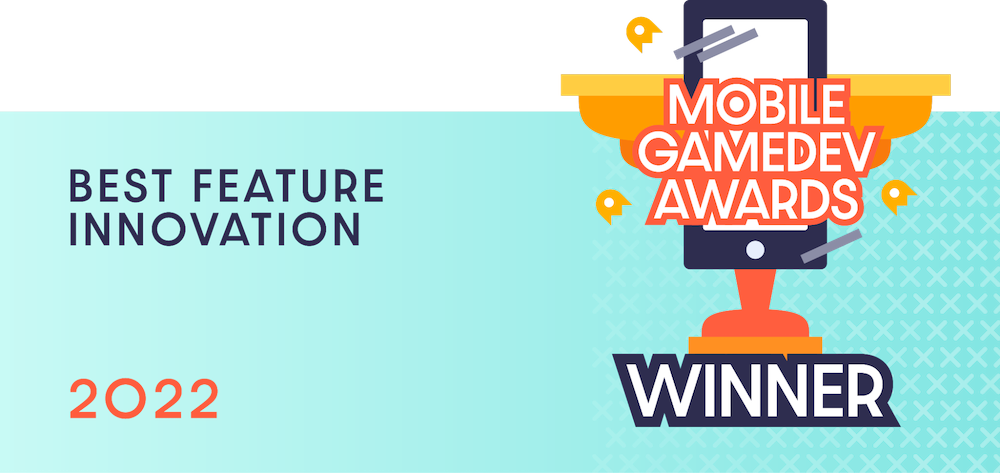 The most innovative new feature introduced in a game during 2022:
WINNER: Garena Free Fire – Special PvP modes
"Hybrid elements have been one of the biggest trends of the past year, and Garena Free Fire has managed to showcase this in style with its mammoth selection of special, limited-time game modes and fresh gameplay elements, often worlds apart from the gameplay experience you'd typically associate with third-person shooters.
The modes have introduced fun gameplay elements such as social deduction in Pet Rumble, which lets players play as their own pets, and a platformer battle royale with Pet Mania mode. Another interesting mode is the Lone Wolf Strike Out, which combines 1v1 duel elimination elements with social spectating. All-in-all, Garena Free Fire has perfectly showcased the benefits of daring to be different while surprising and exciting its players (as well as keeping them on their feet!) throughout the year with new game modes."
FINALISTS: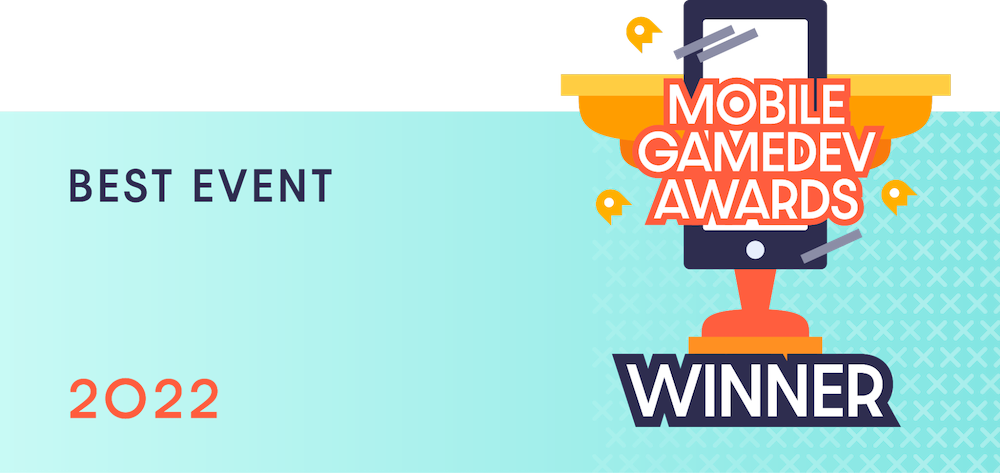 The best in-game event held during 2021:
US WINNER: Genshin Impact – Midsummer Island Adventure
"Genshin Impact continues to amaze the mobile market with events that are absolutely unparalleled in terms of production values and variety. Alongside the countless collaboration events with some of the world's biggest brands, anime and gaming IP, perhaps the most impressive event of them all was the last year's Midsummer Island Adventure Event, which featured a brand new map, challenges, quests and items as you sail out to Sea on a voyage of discovery."
US FINALISTS:
JP WINNER: Dragon Ball Legends (ドラゴンボール レジェンズ) – Legends Festival
"Dragon Ball Legends ended 2021 with a bang thanks to its gacha-heavy Legends Festival event. During the course of the event, players could get over 300 gacha tickets by just logging in and even more by participating in the event stages and completing tasks. One of the main attractions was the release of the character "Super Saiyan God SS Goku & Vegeta," who had the unique ability of switching their element mid-battle. This character and many more were featured in multiple gachas throughout the event. Legends Festival was held just before the start of a new PvP season, making it the perfect opportunity for players around the world to prepare and make their teams better than ever, likely being the main result for the massive revenue and download spike it triggered."
JP FINALISTS:
CN WINNER: LifeAfter (明日之后) – Romantic event July 2021
"Post-apocalyptic zombie-shooter MMORPG LifeAfter held a heart-warming romantic event in the Chinese market in July called 萤火之夜 (The Night of Fireflies). In the event, players were matched by the game with a suitable co-player according to their stats in the game, which then allowed them to hang out with their loved one, such as by completing tasks together in an event task system called 双人之路 (The Road of Two People). The event used social interaction in a new way by combining dating with co-op elements, creating a new kind of social experience within the game which proved a massive hit with players."
CN FINALISTS: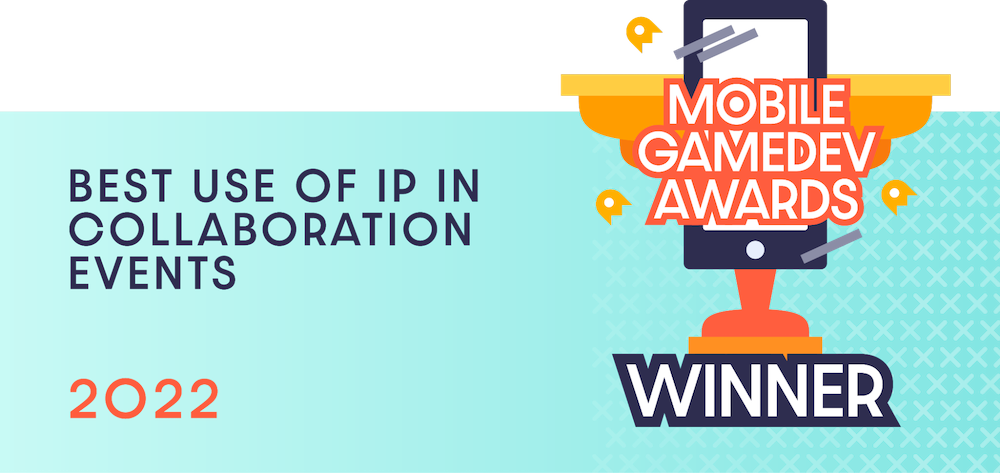 The best use of IP in collaboaration events held during 2021:
WINNER: State of Survival & The Walking Dead (US)
"State of Survival's collaboration with AMC's The Walking Dead might be one of the most perfect match-ups we've ever seen in terms of IP coming together. The collaboration introduced Daryl Dixon into the world of State of Survival with well-designed events and a series of quests on the main map taking the player through iconic locations from the Walking Dead serie, including The Hilltop and Alexandria. On top of all of this, players were also treated to a specially-made survival PvE mode utilizing State of Survival's hybrid RPG layer. All in all, the integration of one of The Walking Dead's most iconic characters into the story and world of State of Survival was totally seamless and a natural fit. It's one of the most impressive collaboration events we've seen."
FINALISTS: