The Strategy genre has always been one of the cornerstones of modern midcore/hardcore mobile gaming. For example, in the US it is the third biggest genre with about 13% of the market share. However, a whopping 56% of Strategy US iOS revenues are generated by Chinese companies.
Games like Clash of Clans and Game of War Fire Age were among the super hits in the early days of smartphone gaming and the genre hasn't stopped there. If we look at the current statistics for the genre, it is VERY MUCH driven by 4X strategy. From the current top grossing 200 strategy games in US iOS, for example, 22 of 27 fall under the 4X strategy subgenre. Interestingly 3/5 of these games that are NOT 4X strategy games are Supercell's games.
But even though 4X strategy has been dominating the genre, there is a trend of implementing elements from other genres into 4X, especially among the most recent success stories in the subgenre (such as RPG elements in State of Survival or tower defense in Age of Z: Origins).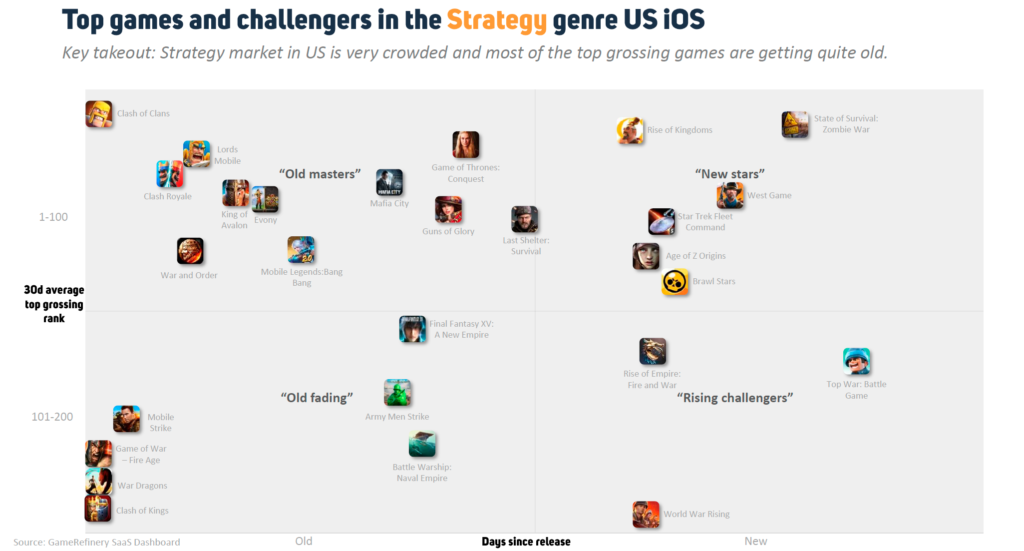 Continue reading our full Strategy Genre Snapshot Report by getting your copy below.
Get your copy!