Sports & Driving/Racing have been subjects of video games as long as the medium has existed. They have always had their audience of fans that want to interact with their favourite sports also in a digital format. Currently this category, however, only generates about 4.5% of revenues on mobile (Q3 2020 US iOS), and its overall share of the market has been on the decline over the past few years.
The Driving genre especially has struggled in the US market recently. Only a handful of games in this genre have been able to find their way to the top. Most top Driving games hang around the 250-500 grossing ranks on US iOS.
In this report we'll take a closer look at what the Sports & Driving category currently looks like (the main focus is on US, but we'll also take a comparative look at Japanese and Chinese markets).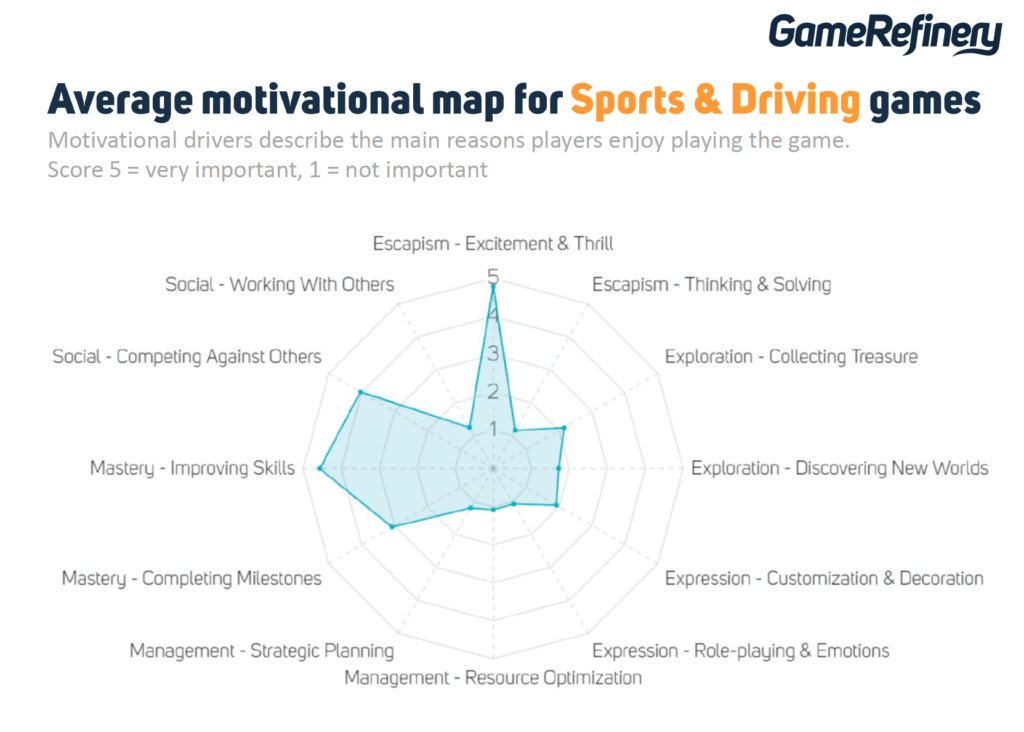 Continue reading our full Sports & Driving Category Snapshot Report by getting your copy below.
Get your copy!
Found this report and data interesting? Want to know more about mobile game genres, features, and your competitors? Sign up for free to our online tools or schedule a live demo!