The RPG genre is one of the biggest midcore genres, raking in about 12% of all US iOS revenue. Traditionally licensed brands and IPs have played a big role in the success of RPG games, but recently more and more original IP titles have begun to make their way to the top.
During the first quarter of 2020, the RPG genre as a whole has pretty much maintained its market share from Q4/2019 whilst the Turn-based RPG subgenre has trended upwards with healthy revenue growth.
This solid performance of Turn-based RPGs is mainly thanks to the continuing success of games like RAID: Shadow Legends, Hero Wars and Marvel Strike Force. The future of RPGs in the US looks promising, as older titles seem to maintain their player base and new titles, such as Netmarble's Seven Deadly Sins are seeing success from the get-go.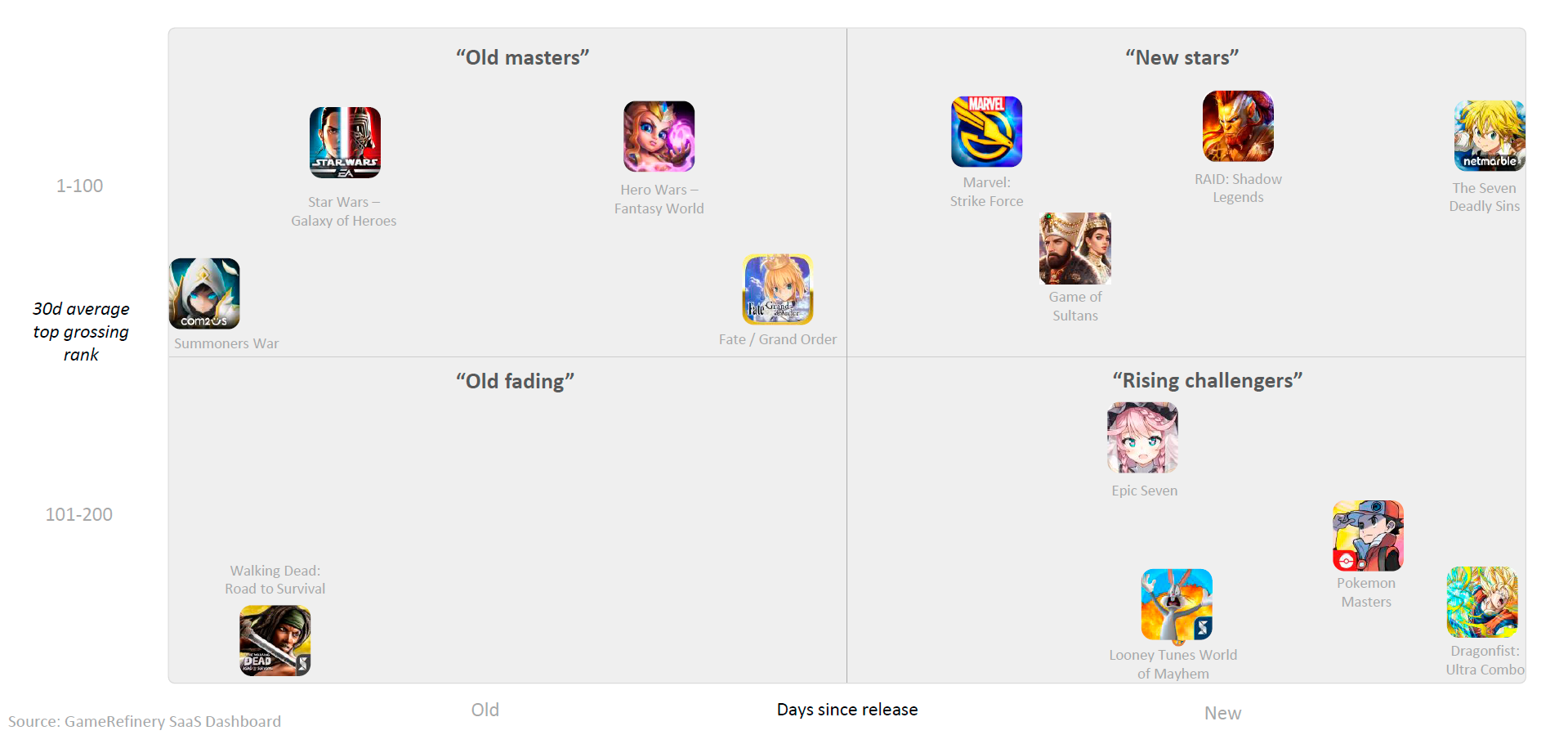 Continue reading our full snapshot of the RPG market by getting your copy below.
Get your copy!
Found this report and data interesting? Want to know more about mobile game genres, features and your competitors? Sign up for free to our online tools or schedule a live demo!