Match3 has always been one of the most successful genres in mobile gaming – and still is. For instance, Match3 games currently bring in about 21% of all US iOS revenue, making it the biggest subgenre in the whole region.
Note: If you would like to receive the report in Chinese, contact us here. 联系我们获取中文免费版市场报告
Evergreen hits like Candy Crush Saga, Toy Blast & Candy Crush Soda Saga continue to be major contributors to Match3 games' success. These mature titles represent a more "traditional" approach as they focus solely on core gameplay, i.e. crunching candies and tiles. However, the second wave of Match3s lead by titles like Gardenscapes and Homescapes have brought deeper meta layers to the mix, gaining a significant foothold in the charts.
Some of the newest Match3 success stories (the "third wave") include Storm8's Match3 games with home decoration themes – Home Design Makeover, and Property Brothers: Home Design. These games have introduced a "decorative" flavour on top of traditional Match3 mechanics, further increasing their appeal in certain audience segments.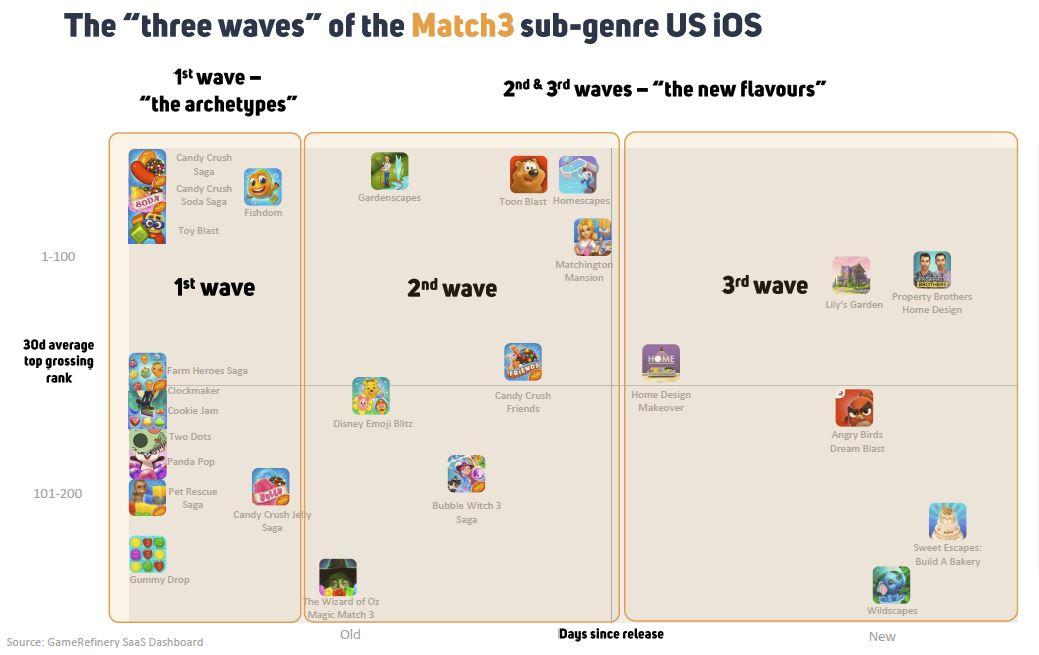 Continue reading our full Match3 Genre Snapshot Report by getting your copy below.
Get your copy!
Enjoy this report? Make sure to check out our other reports here!